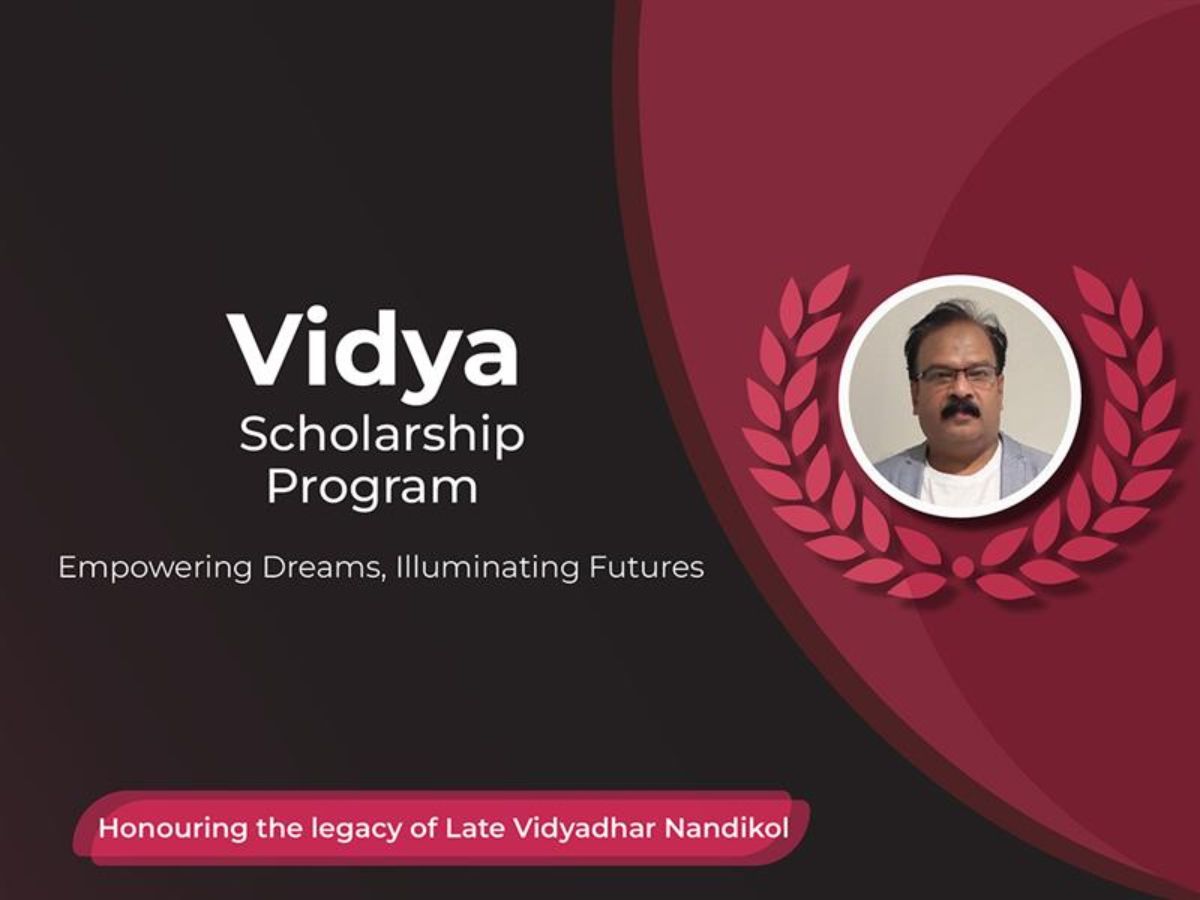 Vidya Scholarship: A Tribute to Vidyadhar Nandikol by rewarding academic excellence, leadership, and community impact among students
Hyderabad (Telangana) [India], August 12: In a world where education is the key to unlocking boundless potential, we at Acumant are proud to announce the launch of the Vidya Scholarship Program. With a vision to empower talented and deserving students, this initiative aims to break down financial barriers and pave the way for a brighter future for exceptional individuals who aspire to make a difference in the world.
Recognizing the pressing need to foster a generation of future leaders, innovators, and change-makers, the Vidya Scholarship Program is designed to offer significant support to students who demonstrate exemplary academic potential, remarkable leadership qualities, and a sincere desire to positively impact their communities. Through a financial aid package of 50,000 SEK (~INR 4 Lakhs), selected recipients will be able to pursue their dreams of higher education without the burden of financial constraints.
"We believe that education should be a right, not a privilege. Every deserving student should have the opportunity to achieve their aspirations and contribute meaningfully to society. The Vidya Scholarship Program represents our commitment to bridging the gap between dreams and reality for exceptional students who face financial challenges in accessing quality education." said Mr. Nagendra Siddoutam, Managing Partner at Acumant.
The Vidya Scholarship Program aims to offer comprehensive support to ensure their educational journey is enriched and their dreams are realized. The program will also provide access to valuable resources, empowering students to thrive academically and personally.
"We envision a brighter future where talented individuals are empowered to reach their full potential, regardless of their financial background. The Vidya Scholarship Program seeks to create a level playing field, enabling students to concentrate on their studies and make a positive impact on society," added Nagendra Siddoutam.
The Vidya Scholarship Program is open to deserving students from all backgrounds and disciplines. Applicants are encouraged to showcase their academic achievements, leadership abilities, and their commitment to driving positive change in their communities. To apply or seek further information about the program, interested students can contact hr@acumant.com.
The Inspiration behind this initiative:  Vidyadhar Nandikol 
Vidya is the inspiration behind the Vidya Scholarship. He was an integral part of the management team at Acumant. In his capacity as Director – Products and Integrations, Vidya shone with his intelligence, his wit and most importantly his kindness towards his sub-ordinates. He was a mentor, friend and an exceptional colleague who's untimely demise left a huge void in the hearts of everyone who has ever known in. To honor his legacy and carry forward his spirit of providing opportunities to all, the Vidya Scholarship came into being. 
About Acumant
Acumant specializes in Microsoft Dynamics Business Applications, including Enterprise Resource Planning (ERP) and Customer Experience (CX) solutions. We understand that seamless integration of these applications is crucial for businesses to streamline operations, optimize processes, and deliver exceptional customer experiences.
For More information on the scholarship program visit : https://www.acumant.com/vidya-scholarship-program/ 
If you have any objection to this press release content, kindly contact pr.error.rectification@gmail.com to notify us. We will respond and rectify the situation in the next 24 hours.