Turning an empty plot and executing an entire design from plinth to top is like taking a blank canvas and painting an entire story on it! Architects are creators; creators of spaces, giving life and meaning to them. The Architects not only represent their city, but are also extraordinarily responsible in shaping the city's skyline.
The Architect's Diary has meticulously curated a list of 20 best Architects from Bangalore, Karnataka, based on their creativity and excellent works in the field of design.
We are Earthitects Architects of the Earth. Rooted in the values of the land , we work hand in hand with Mother Earth to craft spaces that emanate from this very Earth that binds us all. Our philosophy is to create 'around' nature rather than 'on' it. Ecologically conscious design and careful selection of materials provided by Mother Nature that "Age Gracefully" is our guiding principle in any endeavor we undertake.
Firm Name: Earthitects
Contact The Firm: Earthitects
We create design masterpiece in Architecture, interiors, landscaping and product design. Rajesh Shivaram- Principal architect @ Technoarchitecture.
An award winning design practice in bengaluru,INDIA and a firm believer in " GOD IS IN THE DETAILS "!!!!
Firm Name: TechnoArchitecture
Contact The Firm: TechnoArchitecture
Mindspace, formed in October 2004, is an architectural firm with extensive experience in handling residences, institutions, research labs and corporate offices. Founded by Sanjay Mohe, Vasuki Prakash and Suryanarayanan, the projects done by Mindspace have resulted in several national and international awards and consistent features in architectural journals. Sanjay Mohe also regularly gives lectures in architectural schools across the country.
Firm Name: Mindspace Architects
Contact The Firm: Mindspace Architects
A pragmatic and holistic design practice specialising in various kinds of projects that provides a scope for a wide range of experimentation and exploration in architecture. The firm has ventured into redefining residential design of single and multi-dwelling houses, institutional, commercial and hospitality projects while providing custom designed interior spaces and landscape designs.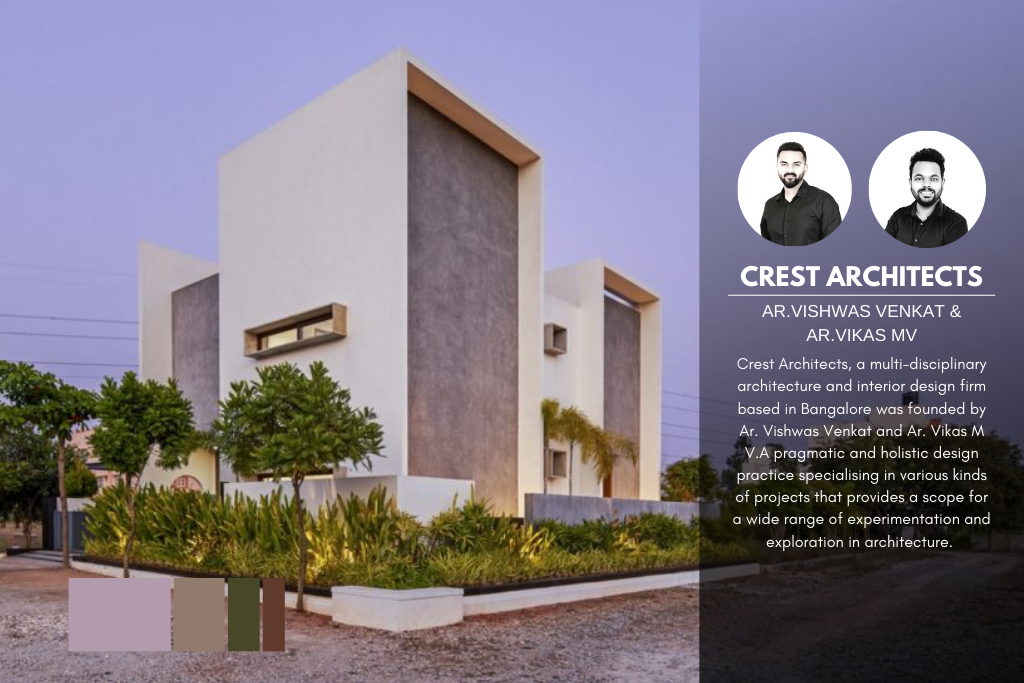 Firm Name: Crest Architecture
Contact The Firm: Crest Architecture
1leapingfrog studio was founded by architects Bhyrav B.R and Aatira L. Zacharias, alumini of The University School Of Design, Mysore; soon after their marriage in 2012, extending their successful partnership into the work sphere. Couple of years down the line, we remain a small studio practice with some good work under our belt and exciting prospects lined up before us. Still in our infancy, we are driven largely by our curiosity and a sense of wonder that space-making has enabled us as designers.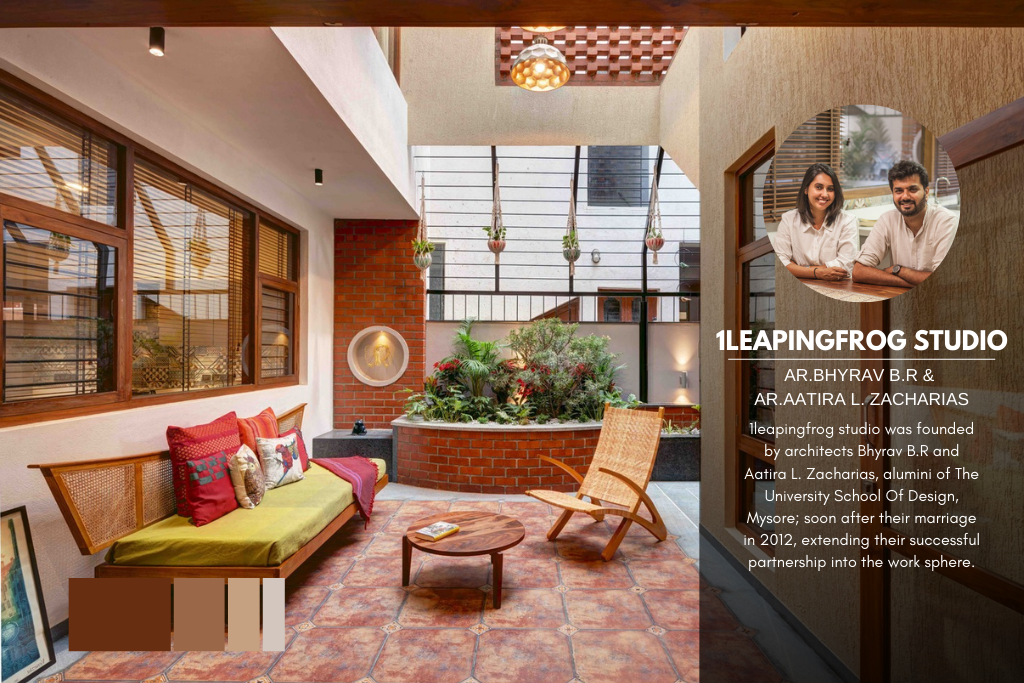 Firm Name: 1Leapingfrom Studio
Contact The Firm: 1Leapingfrom Studio
Our philosophy hinges on conceiving design methodologies that transcend the production of the obvious and the familiar, to create more pleasurable and sensorial experiences through our built environment. We seek delight through architecture and are interested in conceiving affective spaces that stage and celebrate life.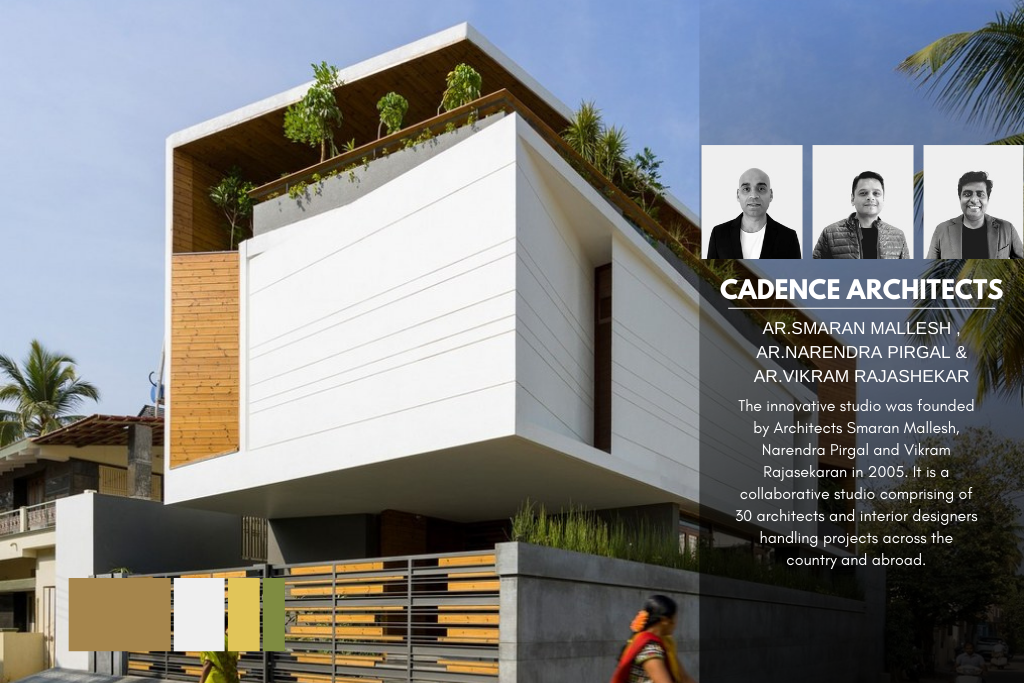 Firm Name: Cadence Architect
Contact The Firm: Cadence Architect
 We are a design studio having expertise in architectural design, planning & interior design. With over 15 years cumulative experience, our directors are graduates from IIT Kharagpur and have worked with award winning practices in India, Germany & Malaysia. We have executed projects across multiple sectors and our pipelines include commercial, residential, educational & hospitality projects
Firm Name: K&M Design Studio
Contact The Firm: K&M Design Studio
The practice concerns itself with contextually relevant design, understand the local condition, the traditional method of construction and design a building which celebrates the spirit of the place and time with a contemporary undertone. As much as the practice is concerned about innovation, it gives equal importance to specificity of the projects. The more specific we make a building, the more they communicate about the place, people and the culture.
Firm Name: BetweenSpaces
Contact The Firm: BetweenSpaces
9.Kamat & Rozario Architecture
Our work is an expression of our beliefs. Unchartered paths excite us. We react instinctively to a design problem. There is no formula and we don't have a style. We debate and argue galore. But at the end of a sore argument usually emerges a great idea. Nothing surpasses that moment in a process when a beautiful idea is born. Not even chocolate cake. We love chocolate cake. Process in design is of paramount importance – even if it means we ended up exactly where we started.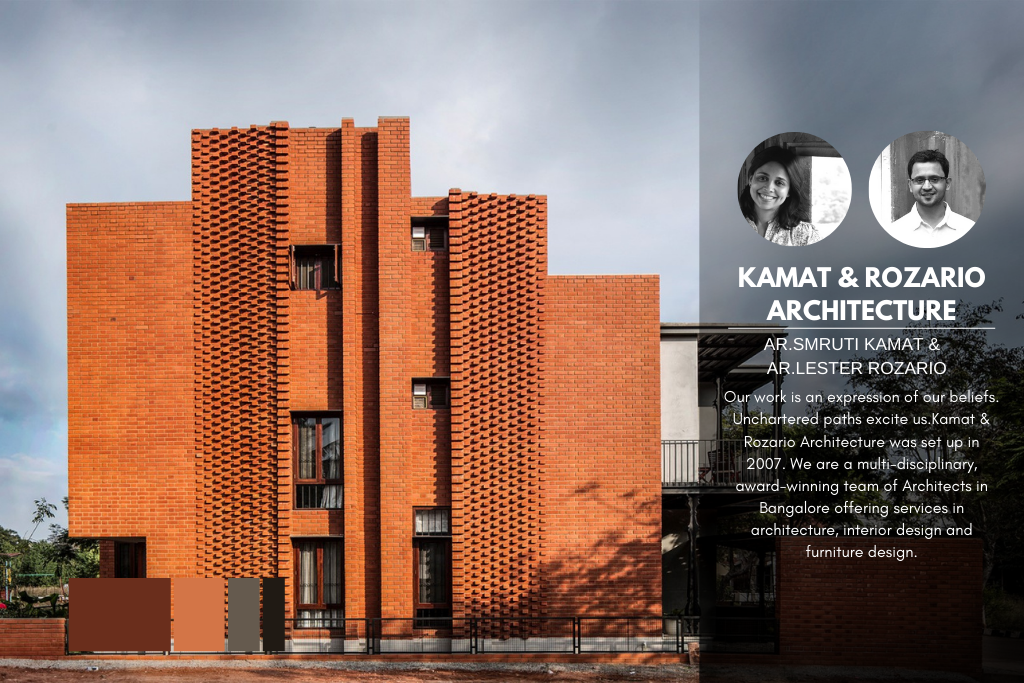 Firm Name: Kamat & Rozario Architecture
Contact The Firm: Kamat & Rozario Architecture
ma+rs is an architecture and interior design studio based in Bangalore, India. We are focused on relevant design which is not merely about form but more about why and how the project is formed. Process plays a very important part of our design. The unearthing of beauty in all the work that we do comes from a study of the dynamics of the use and the intricate relationships it forms with its context. This is and will always remain the basis of the studio. This essence is one which we hold closely.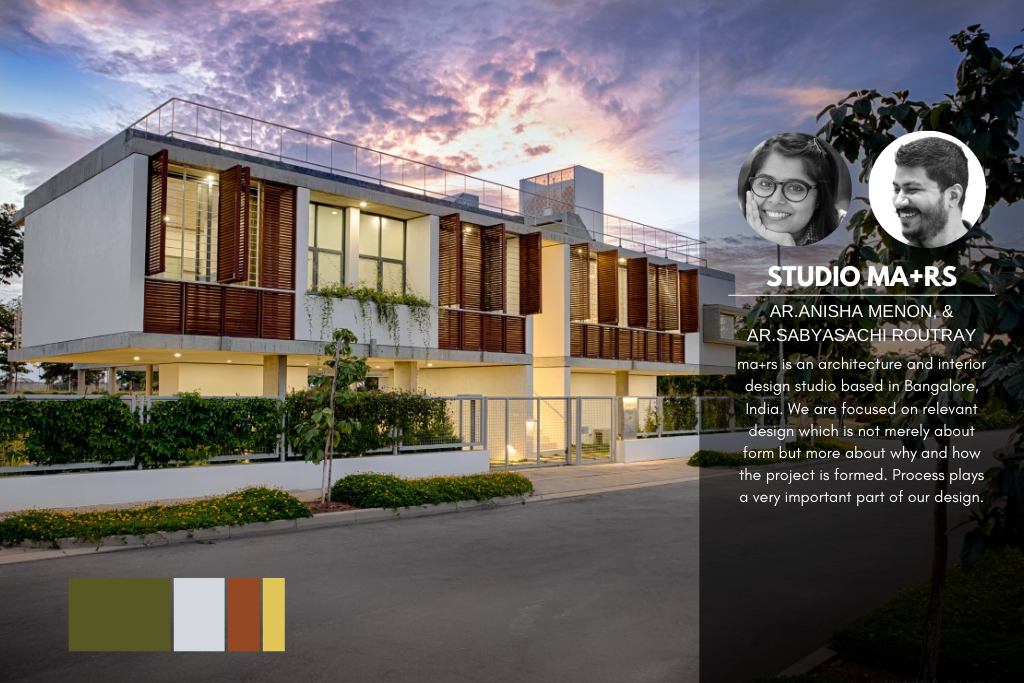 Firm Name: Studio MA+RS
Contact The Firm: Studio MA+RS
A young multidisciplinary design studio is set up around an architectural design studio philosophy dedicated to creating aesthetic experience of spatial forms. It delivers sensual delight to the clients while addressing their practical requirements with the combined effort of professionalism and creativity, balancing the art, comfort and security.
Firm Name: StudioWhiteScape
Contact The Firm: StudioWhiteScape
Our admiration for architecture is derived from the philosophies of modernism. Studying the evolution of design over time has been a talisman to create an infinite number of spatial manipulation, alongside views framed with the play of scale and light that are woven together with a disposition of materials. Our outlook paves the path for every project to become as unique as our clientele.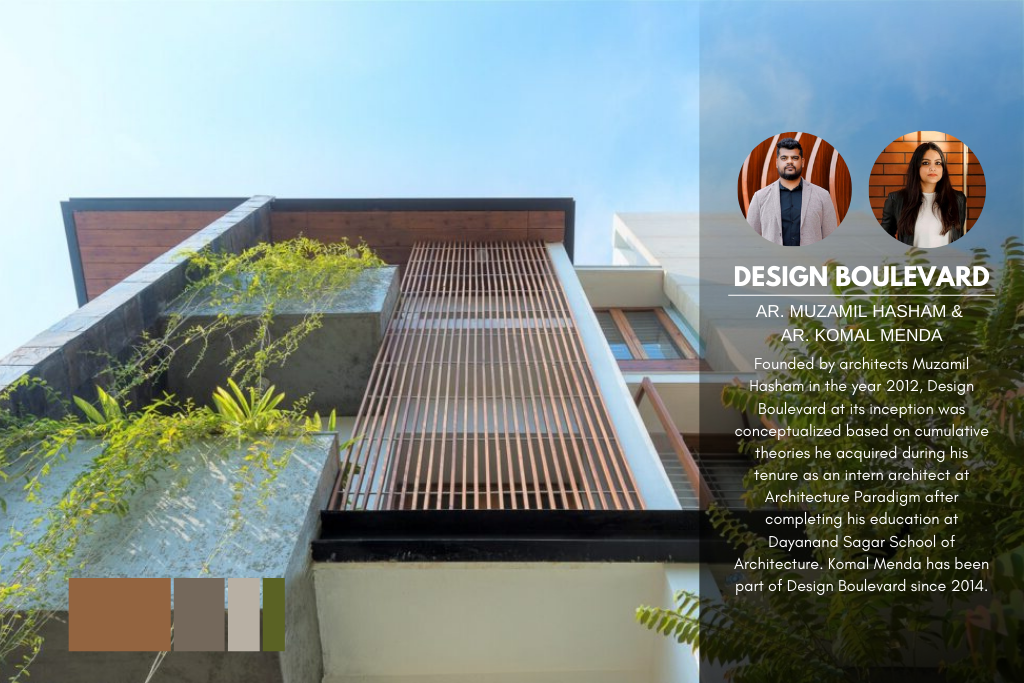 Firm Name: Design Boulevard
Contact The Firm: Design Boulevard
A faction with an attitude to explore the possibilities in architecture with a pragmatic approach to create socially, economically and environmentally viable spaces.We indulge in space-making with a holistic approach to sculpt spaces that are ideal, functional, harmonious with the surroundings, sustaining and a thing of beauty. The first intuitive response to the brief at hand, is our idea, which is the beginning of our journey in realising a built form. this IDEA backed by our demonstrated experience, skills, and technical expertise translates into reality.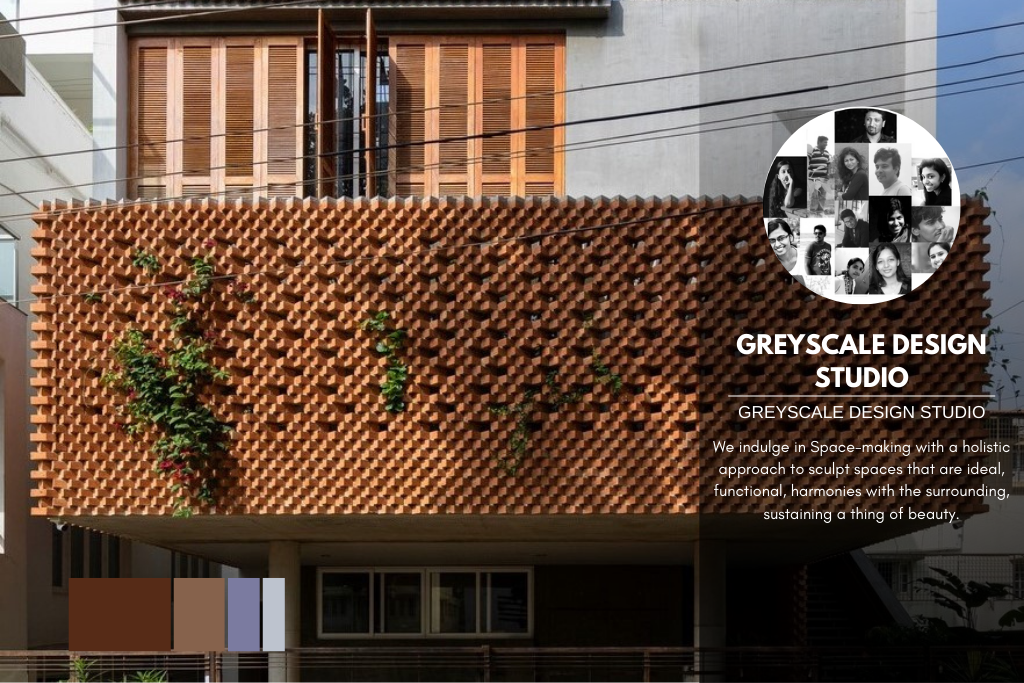 Firm Name: Greyscale Design Studio
Contact The Firm: Greyscale Design Studio
As a founder and Principal architect, always insisted not just on great design and flowless execution of the project. A passion for timeless architecture inspires him in every project he works on. He believes in an open work culture, communication and deep collaboration within the firm and outside firm ensures delighted clientele at the end of every project. These are the foundations of our architectural practice. 4site's approach is built not on a predetermined aesthetic or a rigid "signature style." It grows naturally from a quest for ideas and answers.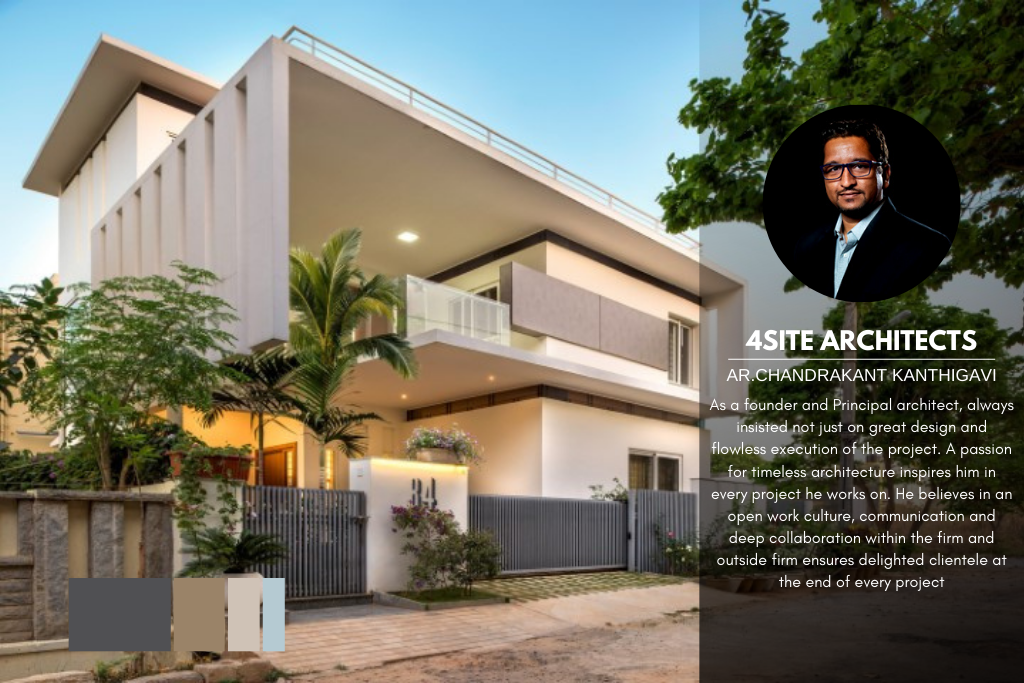 Firm Name: 4Ssite architects
Contact The Firm: 4Ssite architects
15.Collage Architecture Studio
A good design is not when there is nothing more to add but when there is nothing left to take away. Architecture is usually mystified and full of theories but COLLAGE strives to keep it extremely simple by responding to the context and integrating nature into the built environment. Through our work, we attempt to create a vocabulary that is contemporary and suffused with innovation.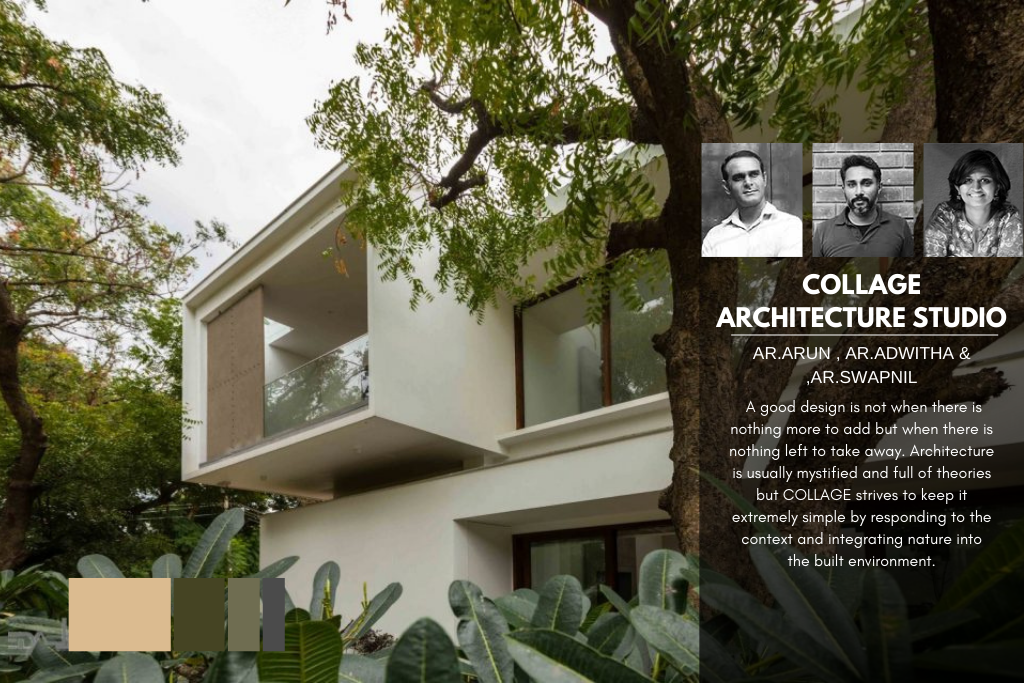 Firm Name: Collage Architecture Studio
Contact The Firm: Collage Architecture Studio
16.GauravRoyChodhuryArchitects
GRCA is an exclusive architectural practice founded in 2007 and is based out of Bangalore, India. The practice has successfully executed several projects ranging from factories, apartments and houses all across the country.We take on a very limited number of projects to enable a deep focus on design, detail and execution.Our main aim has always been to articulate the various movements that assimilate context and to take the project brief from the 'said' to the 'unsaid'.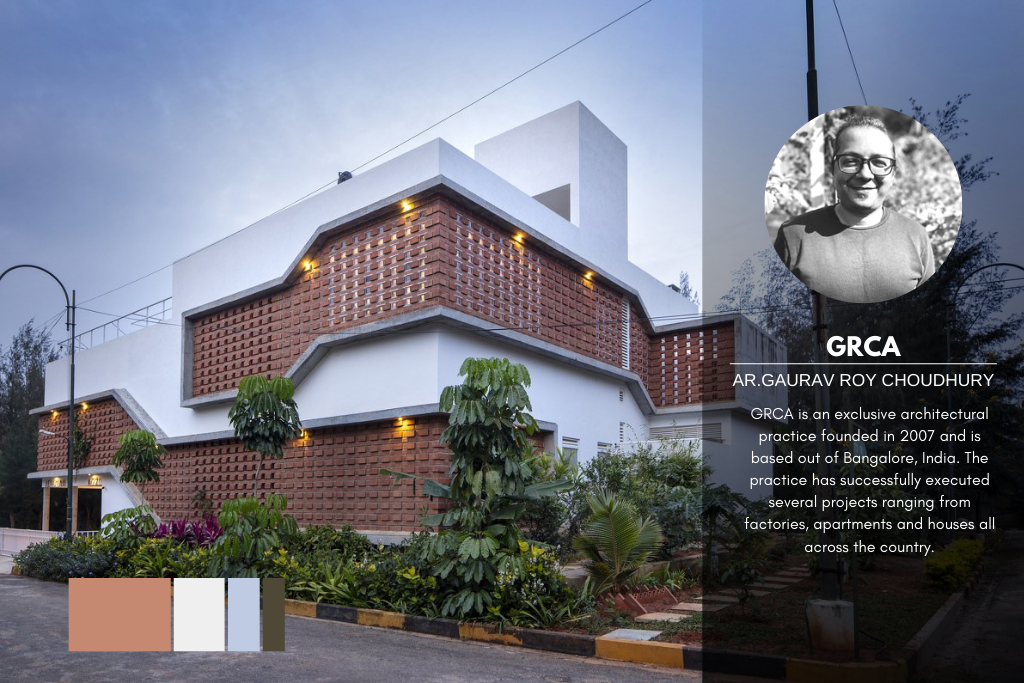 Firm Name: GauravRoyChodhuryArchitects
Contact The Firm: GauravRoyChodhuryArchitects
Our practice is a reflection of our interests, passions and personalities. We love to discover, research, experiment and have a zeal for adventure. Our office is a studio, a lab, a workshop, a theatre, a classroom, a gallery and a home. We believe that a project's success relies on efficient planning and allowing the materials to speak for themselves, as they have an identity of their own that needs to be retained. We operate with the same logic when it comes to the people we work with.
Firm Name: Studio XS
Contact The Firm: Studio XS
Founded in 1996 as Rapid Corporation in Bangalore, the firm saw a steady growth in terms of its client base, as well as in its team strength, that led to the firm being registered as a Private Limited Company in 2001, under the name of R.C. Architecture Pvt. Ltd. RCA is the collaborative effort of a team of over 40 designers and engineers, whose enthusiasm and creativity has resulted in our accomplishments. We all work hard to cultivate and nurture the right ideas. We look at the future and envision solutions that will fit within it. We believe in the importance of empowerment and everyone here is treated as an equal.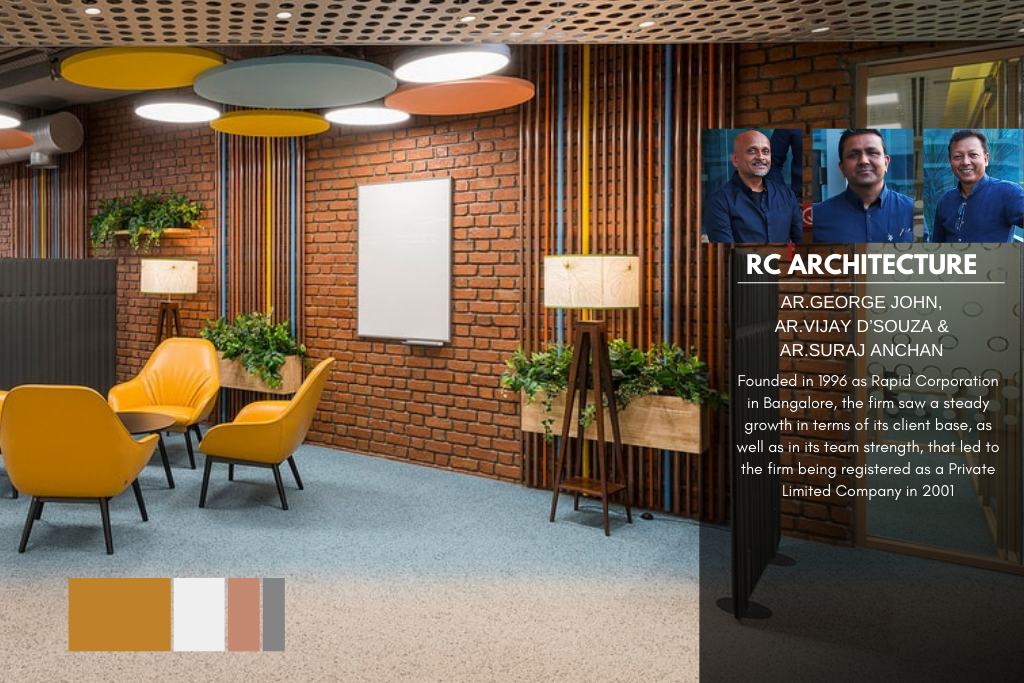 Firm Name: RC Architecture
Contact The Firm: RC Architecture
shwin Architects was started in mid – 2003 with the express intention of Bridging the Divide that exists between people's perception of their personal spaces & the stark reality of the buildings coming up in our urban jungles.As architects in Bangalore, the firm transcends the divide between contemporary architecture and the cultural context which they are set in. Add the rising need for energy efficient green buildings and increased stress on optimization of available spaces.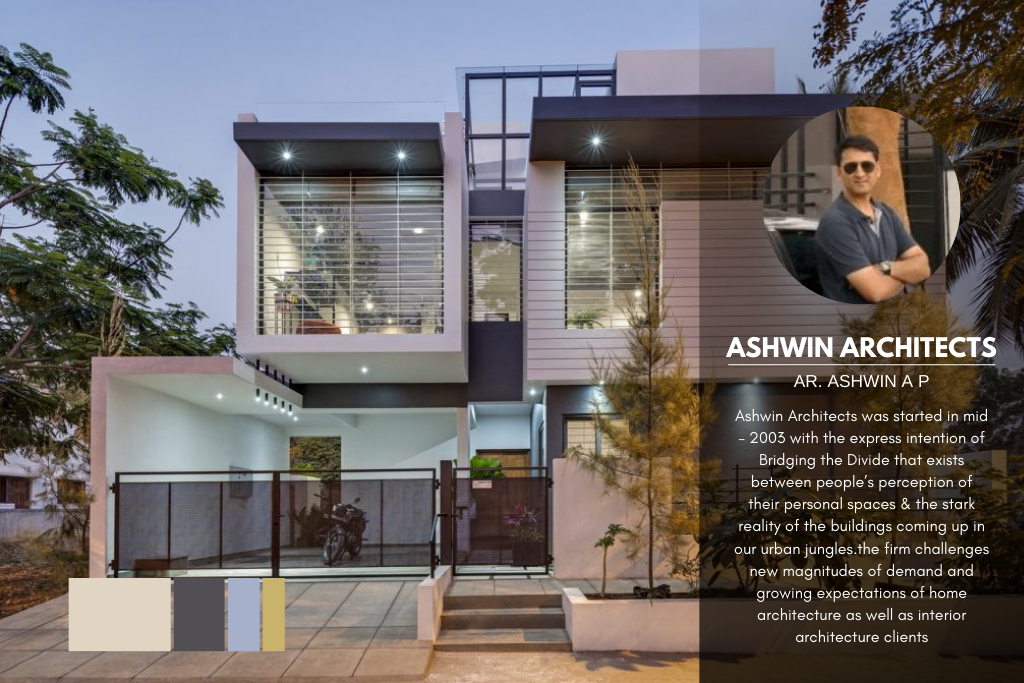 Firm Name: Ashwin Architects
Contact The Firm: Ashwin Architects
At TSDS, we believe that each project has its own peculiarity and cultural interpretation and should be approached with a unique and integrated vision.We as a team attempt to develop an architectural language that could respond to the diversity of the field with simplicity by creating spaces that could converse with its surroundings and the users.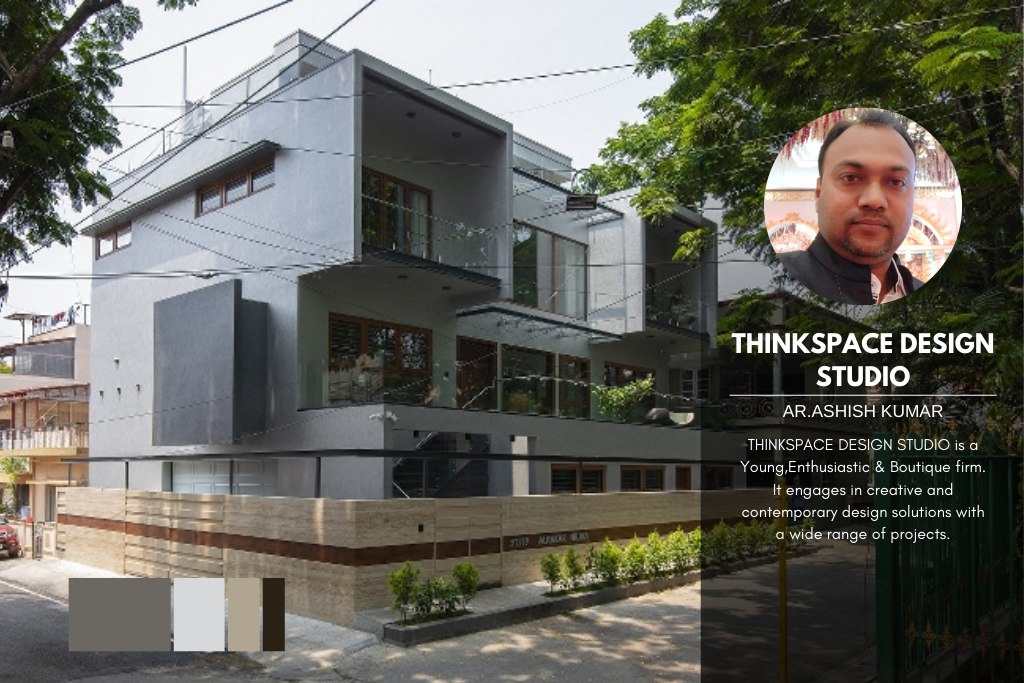 Firm Name: Thinkspace Design Studio
Contact The Firm: Thinkspace Design Studio
We at ID+AS believe that architecture is a language and a dialogue to create and understand the relation between the built and unbuilt form by means of design and integration of light, material and space.
Firm Name: ID+AS Architects
Contact The Firm: ID+AS Architects
CONCLUSION
The curated list contains the up & coming as well as the pre-established Architectural firms who are creating a significant mark in the creative field with their works. If you wish to apply at a brilliant Architectural Studio and want to work under a top notch Architect or want to hire the best Architect in Bangalore, now you know whom to connect with!
The post Top 20 Architects in Bangalore, Karnataka, India appeared first on The Architects Diary.