The house belongs to a young couple residing in Thane. The husband is a sailor and the wife works from home. The house is really close to the wife's heart since this was among her first investments. This Mumbai home makes the most of its existing space while having a splash of yellow ! The client's brief was crystal clear that they wanted "good vibes" in the house, and we understood the assignment!
Visit: Jetsons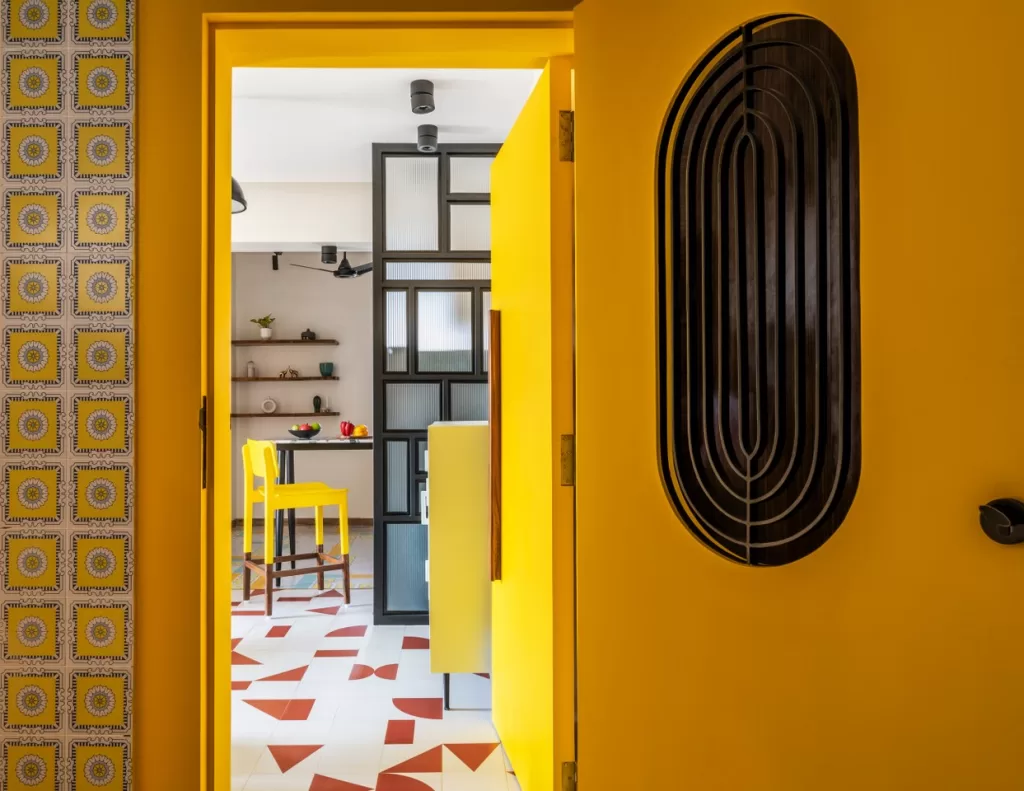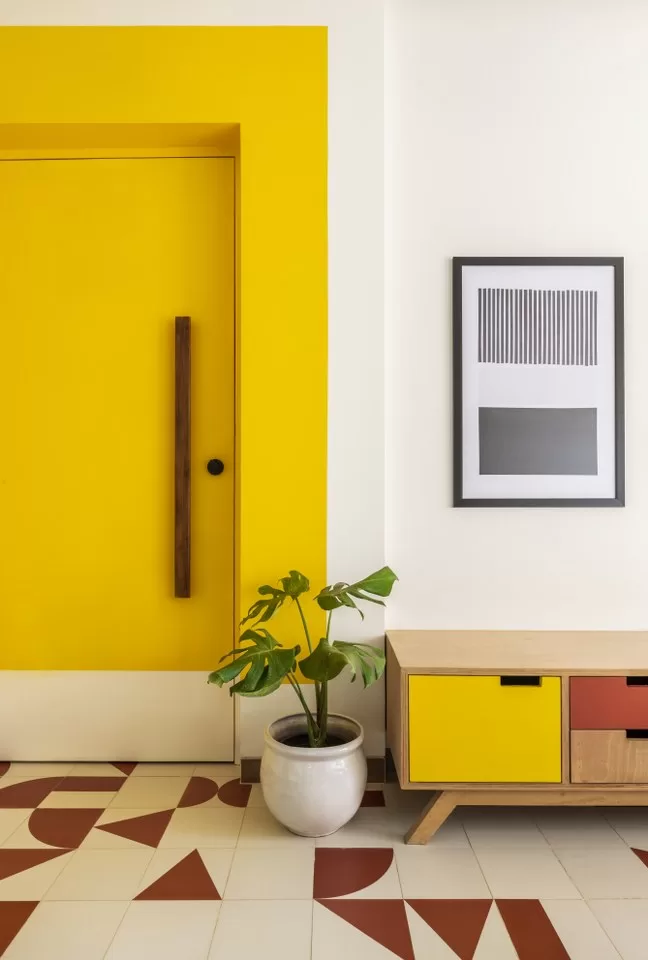 We attempted an approach where we stripped the sharing wall between the living area and kitchen to create an open layout. We also tried to maximize the space by creating small open nooks and corners of the house and added otla seating in the living and bedroom area.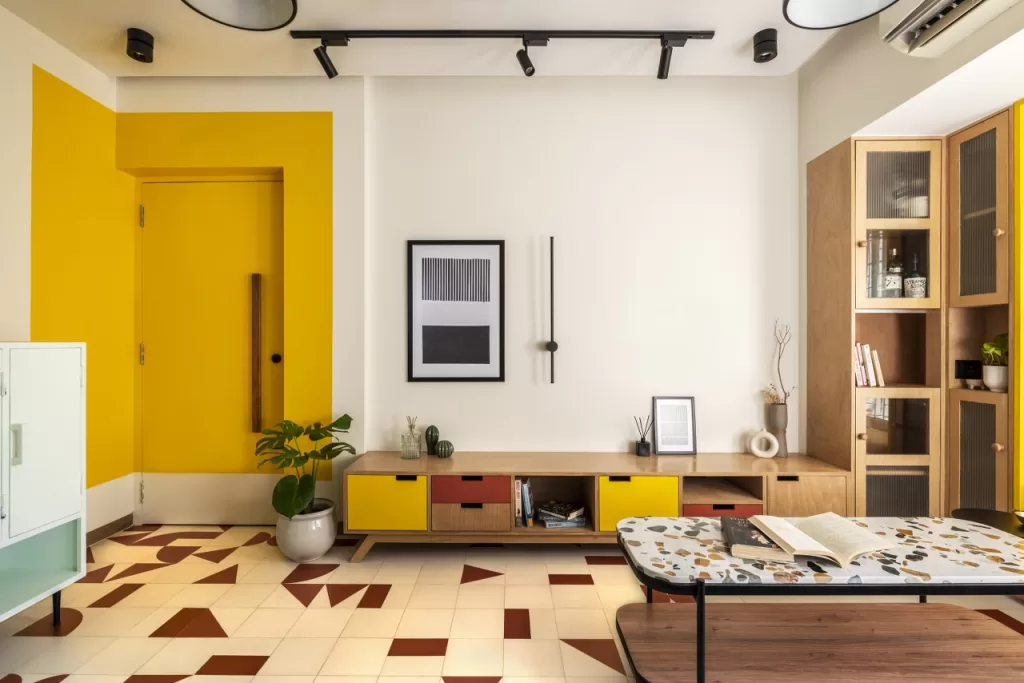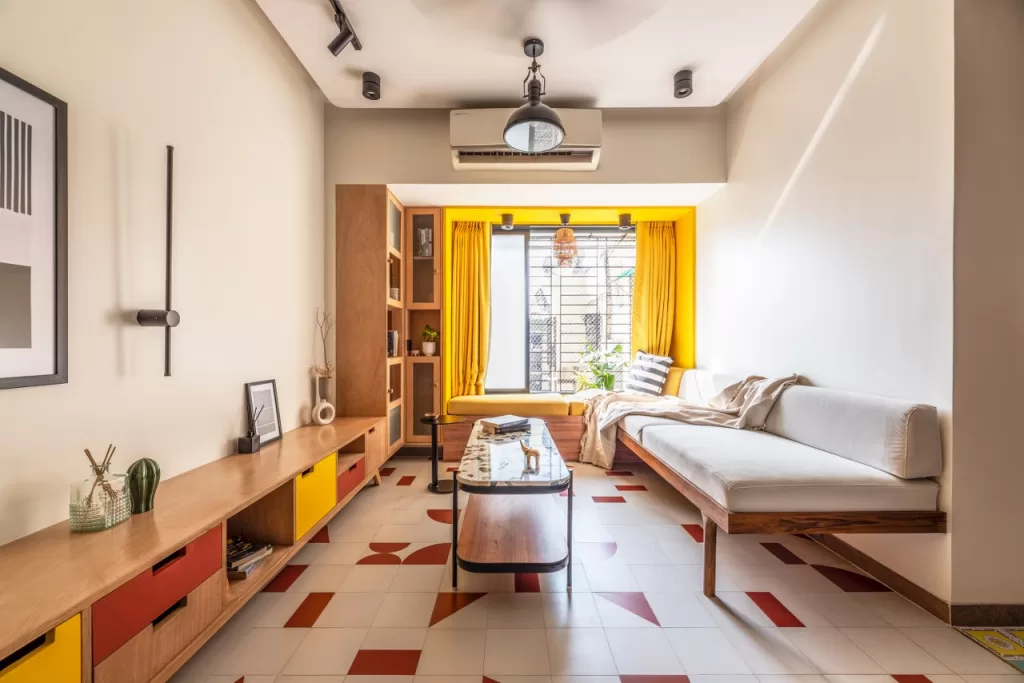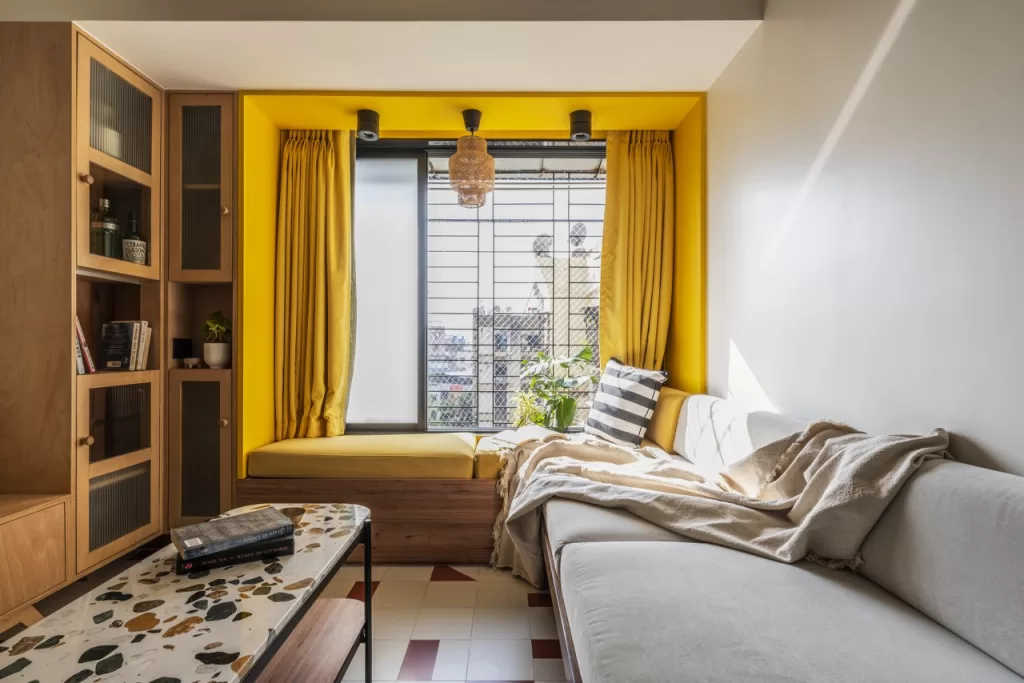 The highlight of the house is the use of bold colours with a subtle play in them. We replicated the colour play throughout the space in the form of different forms, patterns, textures and materials.
As you enter, the main door is dipped in yellow with a black Jhali entrance detailed with custom-printed Portuguese tiles on the side. The living area has a carpeted floor with terracotta & white square tiles which then flows into the open kitchen layout with a mixed flooring pattern.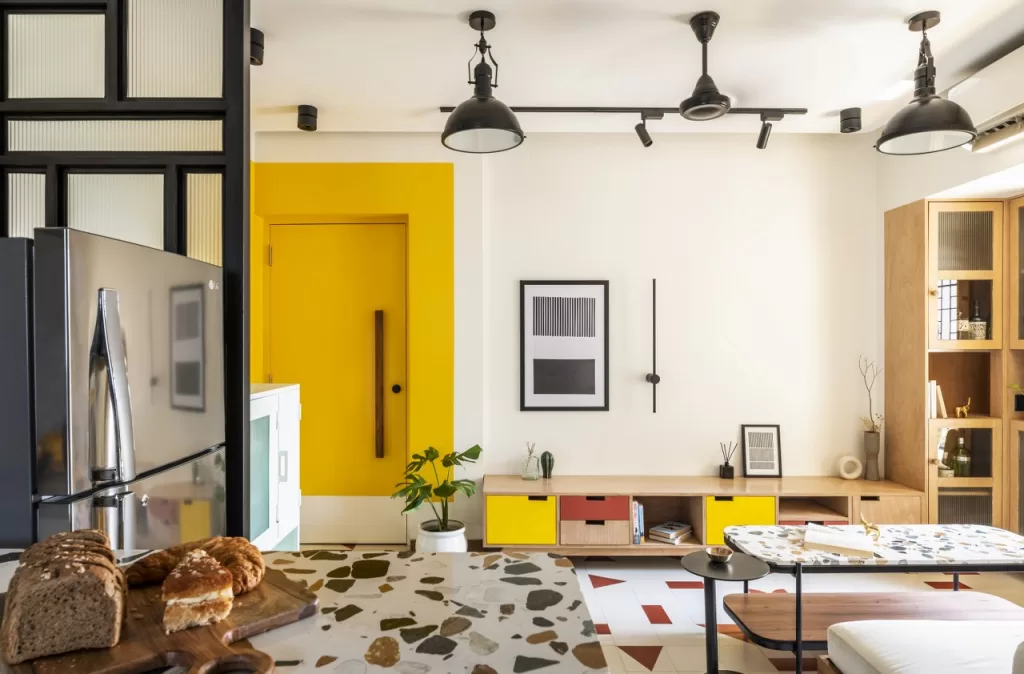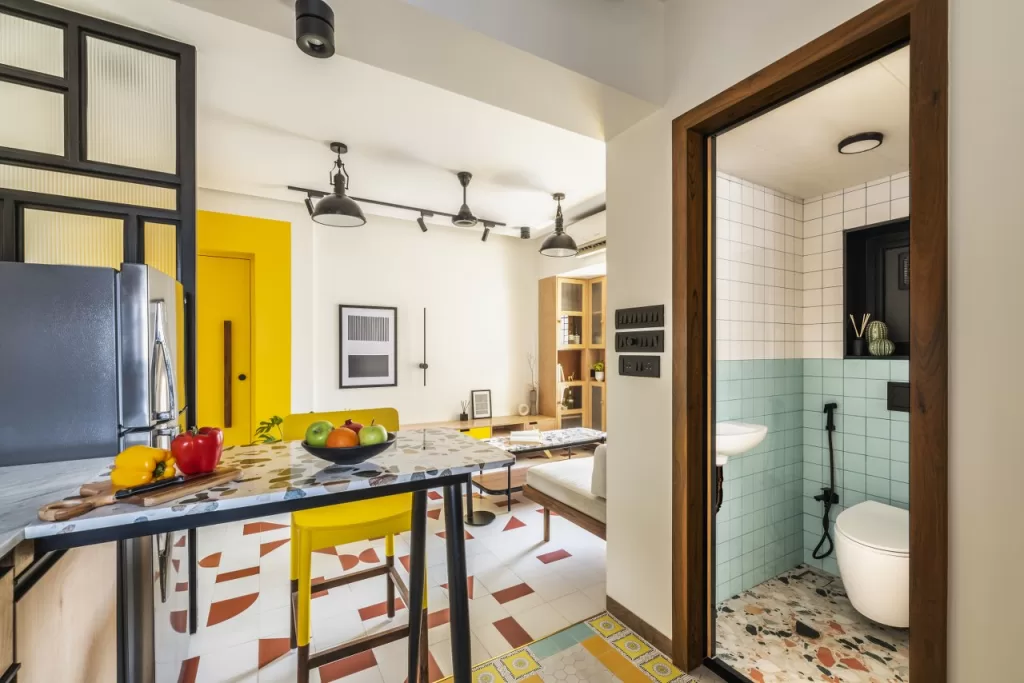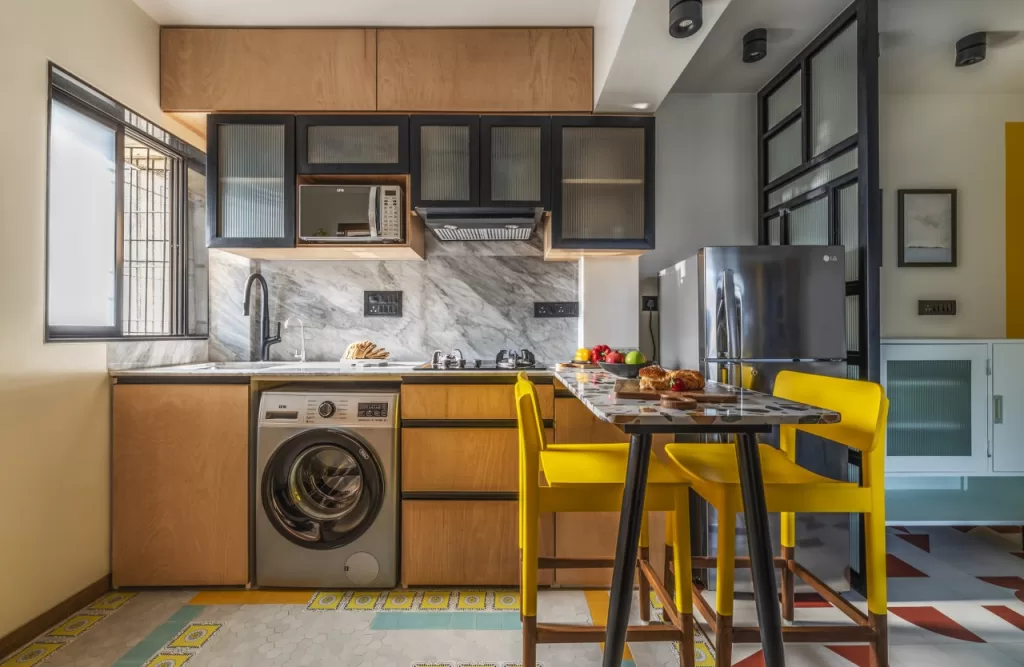 The bedroom has a wooden finish with vitrified tile laid in a chevron pattern. All the spaces and flooring are separated with a brass-finished pati between the pattern shift.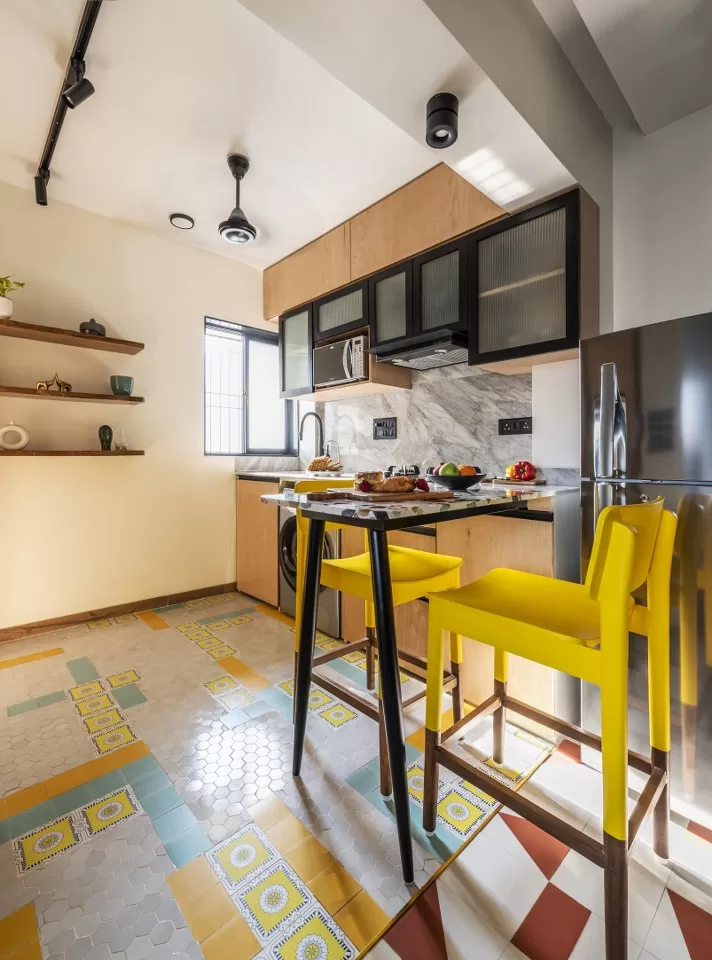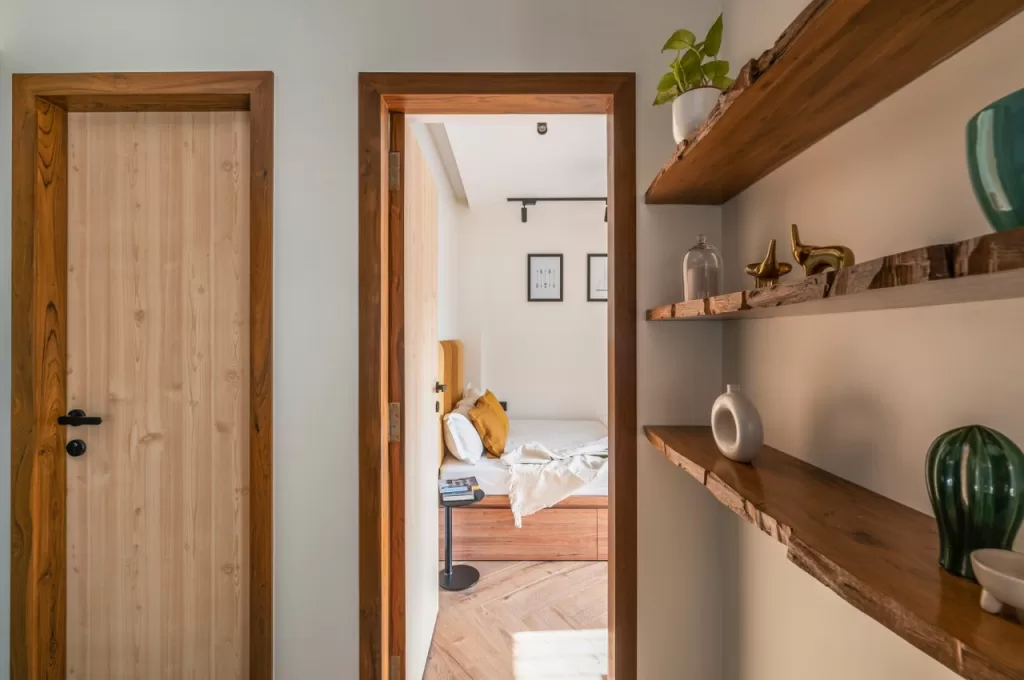 The diverse use of colour and material in the house brings warmth to the space. Birch ply shutters, matte black m.s section frames, fluted glass and wooden finished laminate with a bit of white, yellow, blue and grey form the house's texture palette.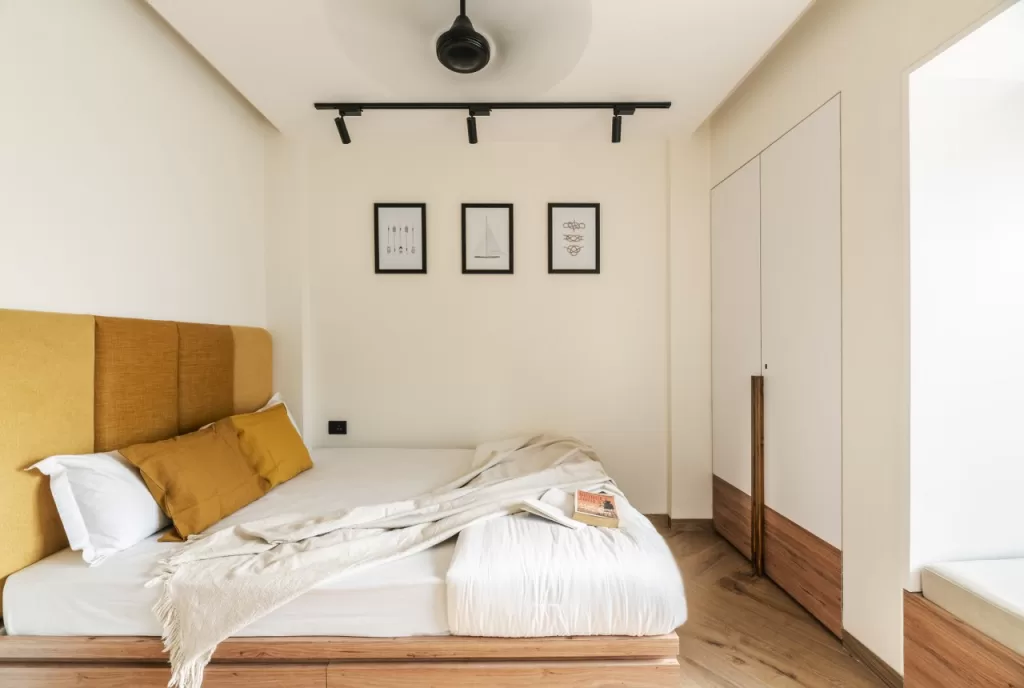 The cushions of the living area daybed are in a faint grey and the cushions of the window otla are in yellow to match the yellow portal frame of the window.
The design focused on creating small comfortable spots where each space has its character but it blends well with the adjacent space.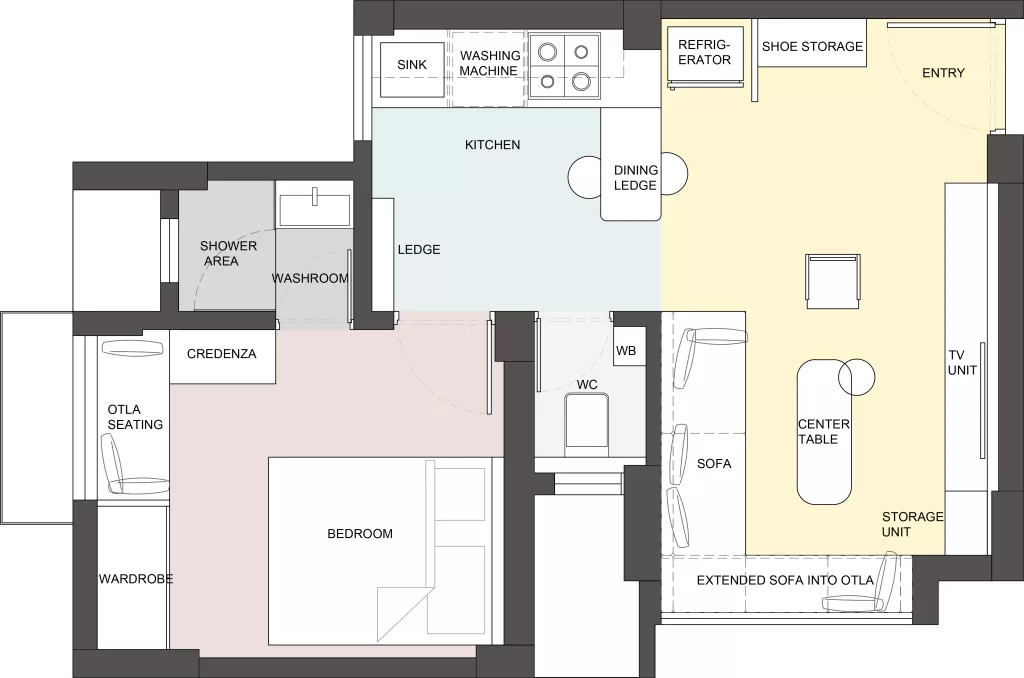 Fact File
Designed by: Jetsons
Project Type: Residential Interior Design
Project Name: Tiny Yellow House
Location: Thane, Mumbai, Maharashtra
Year Built: August 2021 – January 2022
Duration of the project: 6 Months
Project Size: 340 Sq.ft
Principal Architect: Jeet Soneji
Team Design Credits: Deepali Bangera & Jeet Soneji
Photograph Courtesy: Aditya Warlikar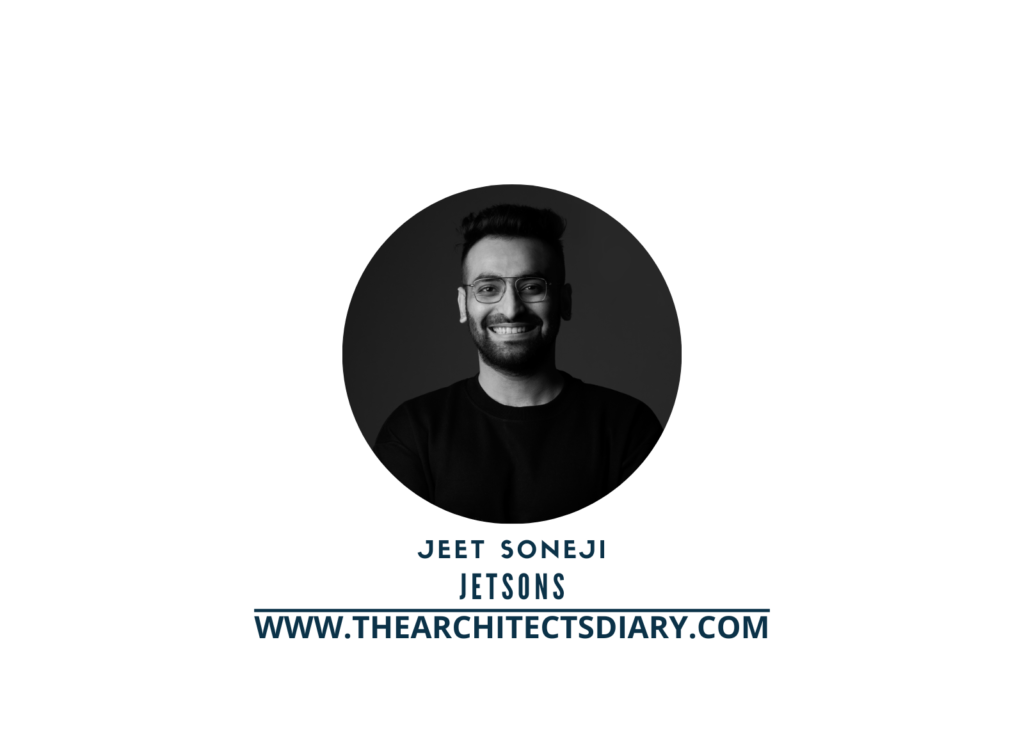 Firm's Instagram Link: Jetsons
For Similar Projects >> This Apartment is Designed to be Timeless, Subtle Yet Stylish with Coastal Vibes
The post This Mumbai Home Makes the Most of its Existing Space While Having a Splash of Yellow | Jetsons appeared first on The Architects Diary.