An aspirational home for clients who spent their childhood at scenic conoor; the home needed to be reminiscent of childhood memories of the quaint hill station and also take care of all the present day requirements. Designed around a court, this home is an apt instant of classical interior design merged with antique décor elements. The entry to the antique modernist home blurs the exterior and interior spaces as the main door leads into the court and directs the vision at a sculptural fountain. The formal living spaces are to one side of the court and the private to the other side of this space.
This Home is an Apt Instant of Classical Interior Design Merged with Antique Décor Elements | Sparc Design
Visit: Sparc Design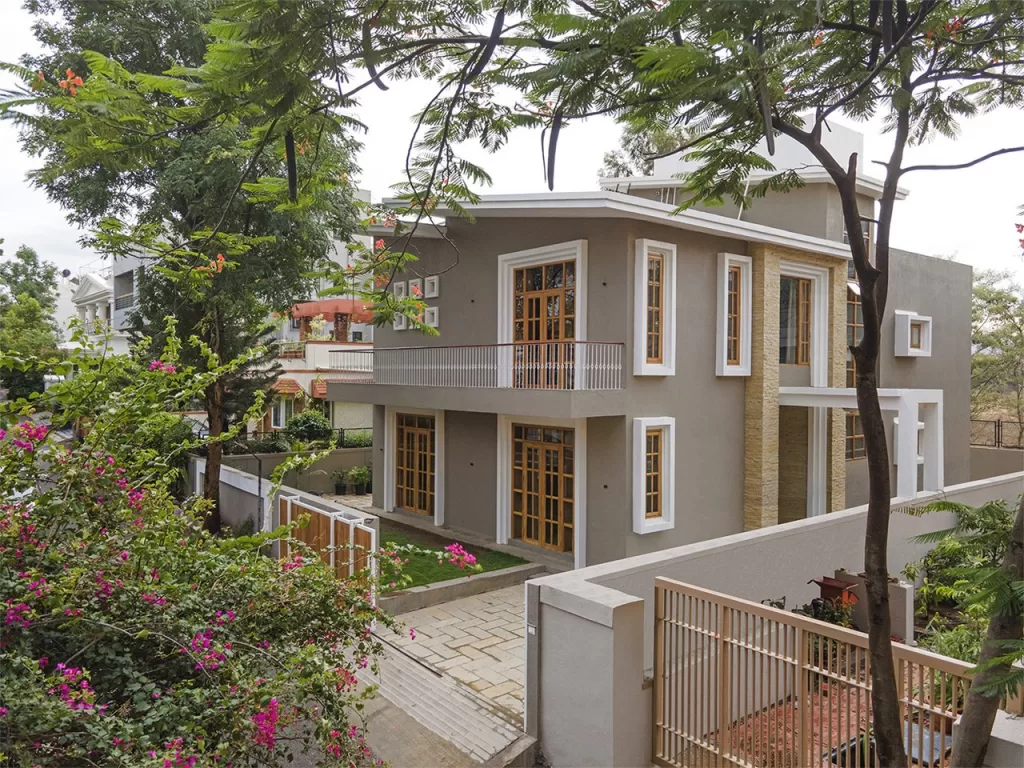 Located in a bungalow society with comparatively narrow lanes, the bungalow retains its privacy by looking inwards. With a brief to have sloping roofs and an antique modern blend from the client, the roof slopes to capture maximum views and sun angles.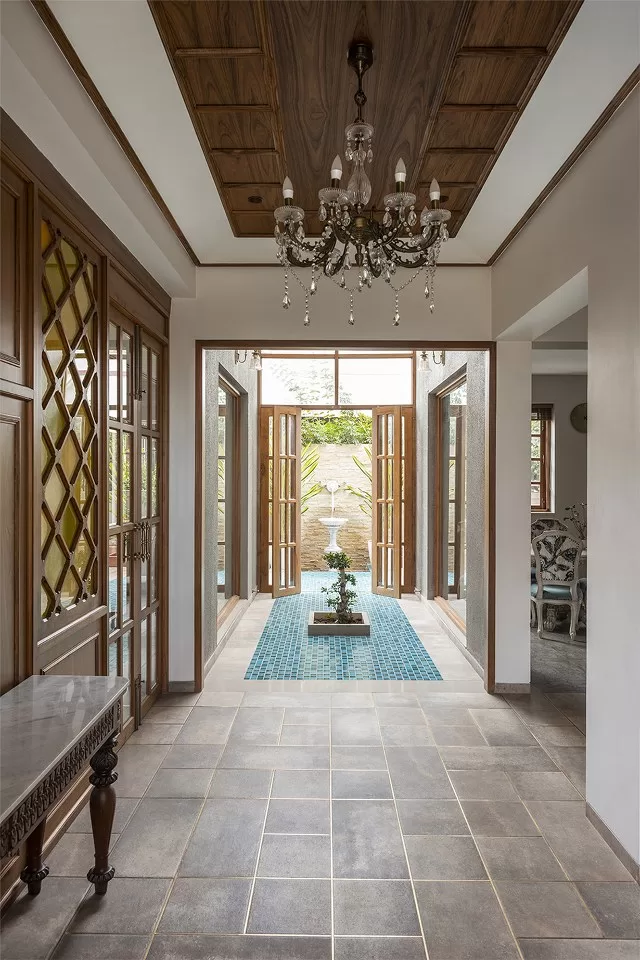 The windows of this G+1 structure have been combined and framed together in corbelling detail to give the elevation continuity and act as sun and rain barriers.
Skylights have been introduced in several spaces of the upper floors to introduce a dynamic play of light and shadow. Following the indoor -outdoor connect as well as extensive experimentation with upscaling antique elements along with sustainable locally available materials pre owned by the Clients make this project highly sustainable.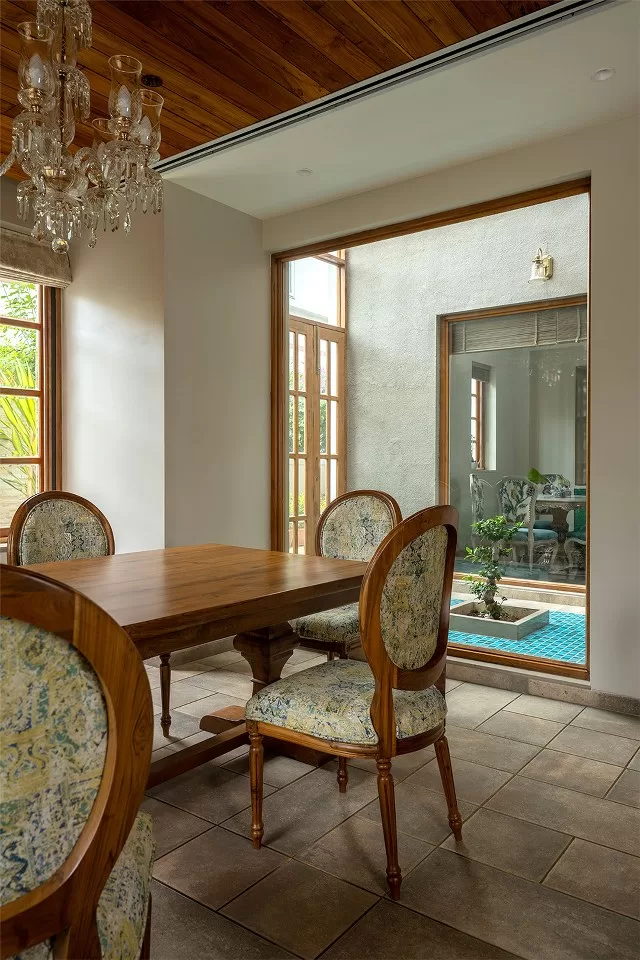 The flooring pattern is rustic created with simple vitrified tiles with brass inlays. A large number of antique pieces have been re purposed to blend with the new furniture. A large teal green kitchen is a lively space for casual meals and to cater to the food kitchen the client runs.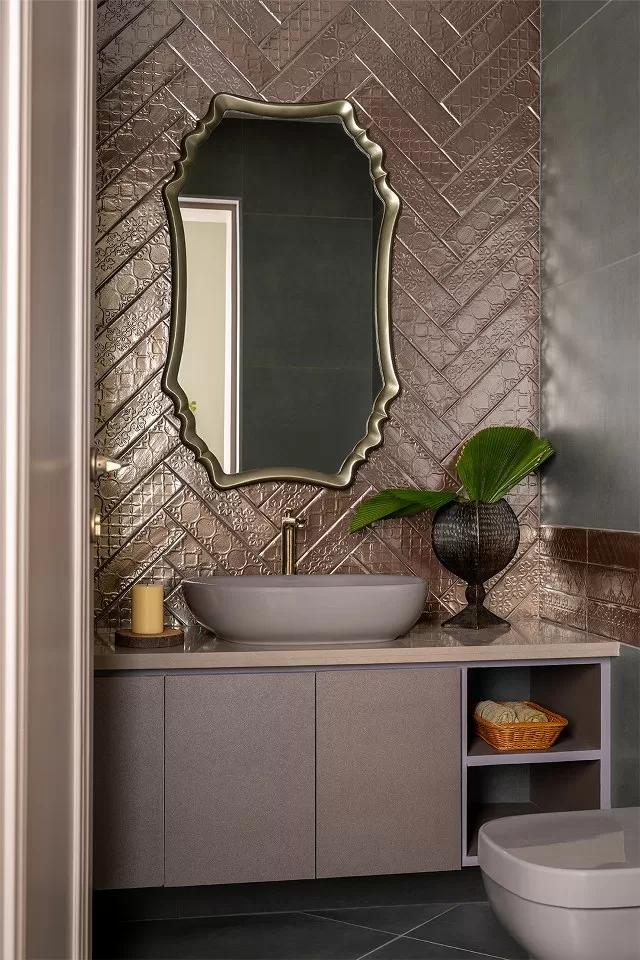 The guest room is a subtle extension located on the ground floor. The exterior cladding stone has been used in the entire triple height staircase wall– creating a strong connect between the exterior and interior design. Light filters into the entire house owing to this riser free metal fabricated staircase.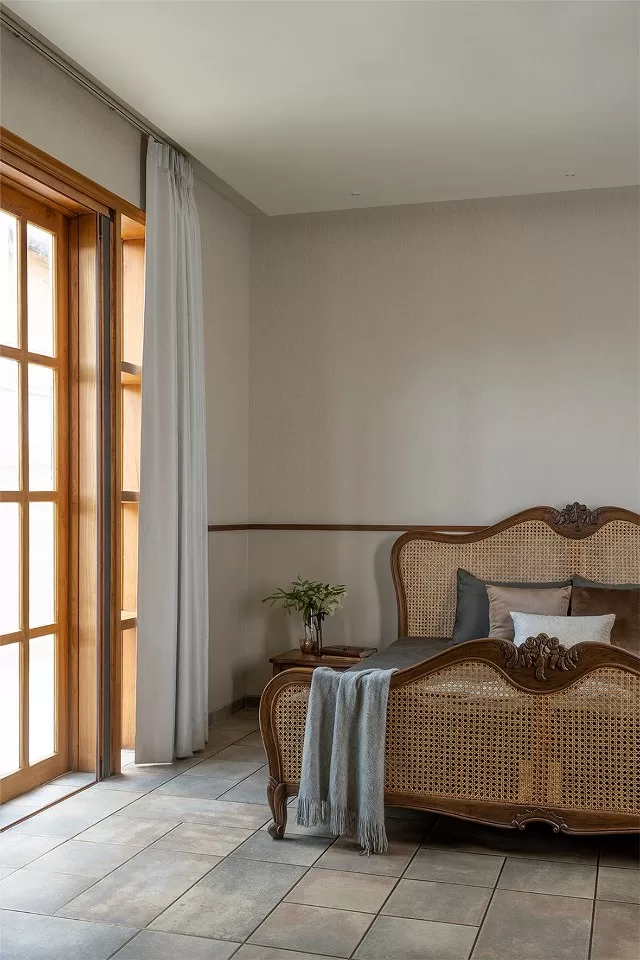 An old brass bed was re used in the sons bedroom, this acts as a statement furniture piece against the concrete textured walls and a bright blue painted wardrobe, the shutters- once again repurposed from old possessions of the Client. Hand painted on the bed back is the sons silhouette – an avid football player. A composition of patina green doors re-used and repolished becomes a feature wall in the family sit out space.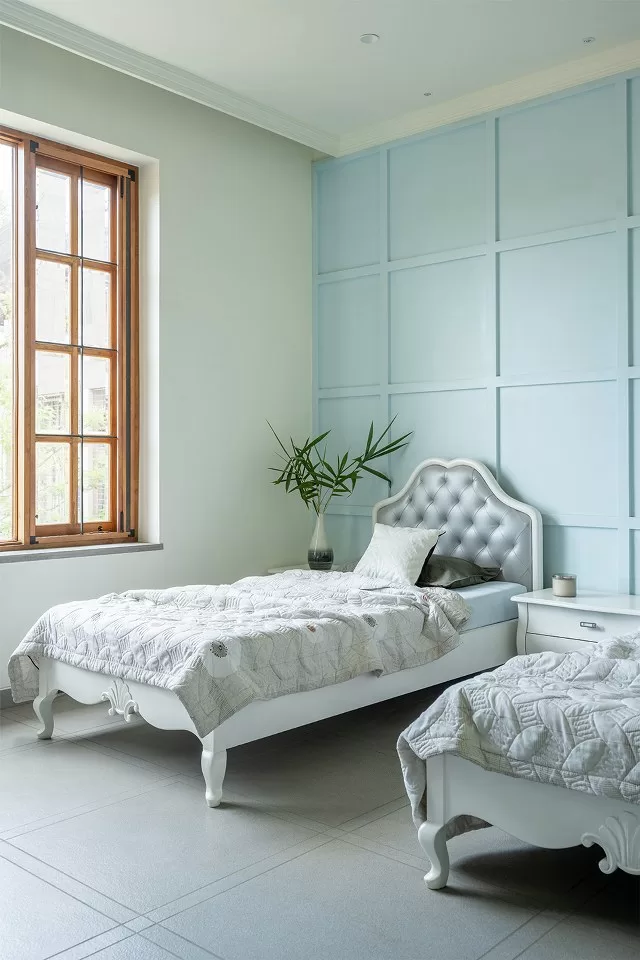 The antique modernist design language follows into the daughters room in shades of white, grey and pastel blue. White furniture is highlighted against a pastel background.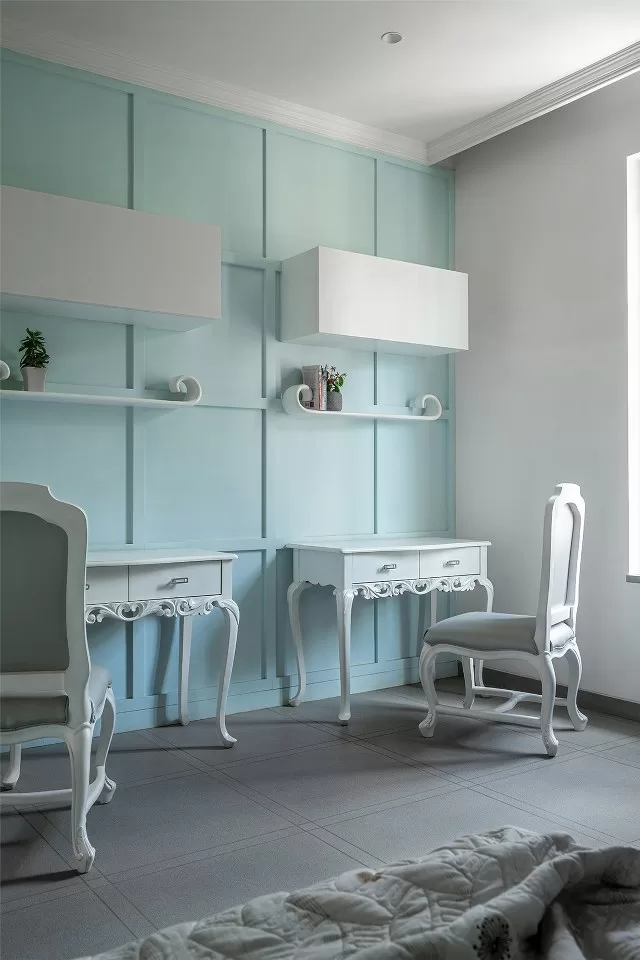 The master bedroom roof is sloped to one side – the floor and ceiling of this space is clad in a light laminated wood finish to give it more expanse. A four poster bed frames the space and a printed tile flooring nook becomes a cozy space to sit and relax.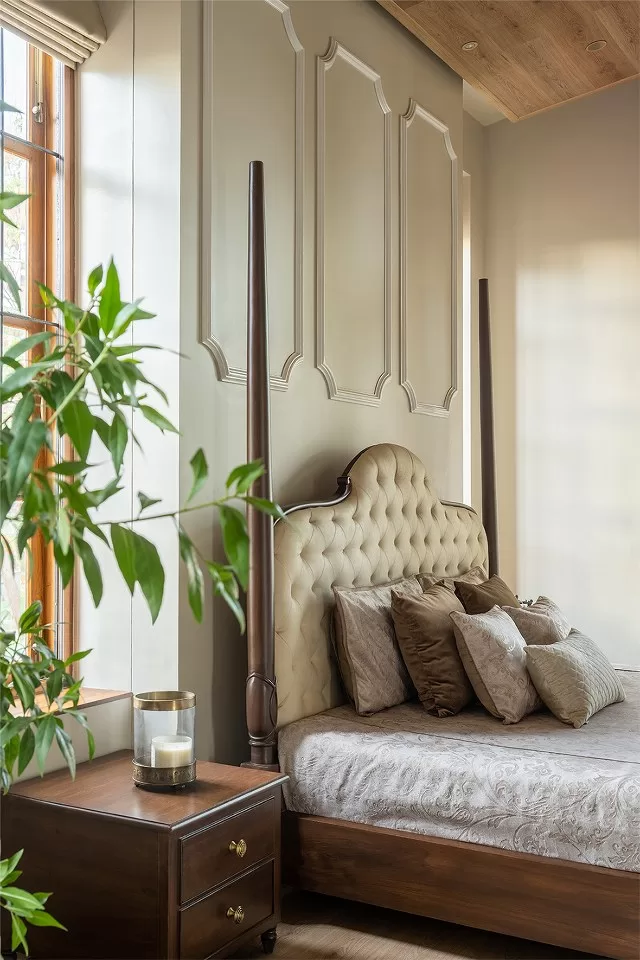 A dynamic play with lighting ,an indoor outdoor connect, a rustic antique modernist charm and a connection to the clients roots make this abode a delight to live for its inhabitants.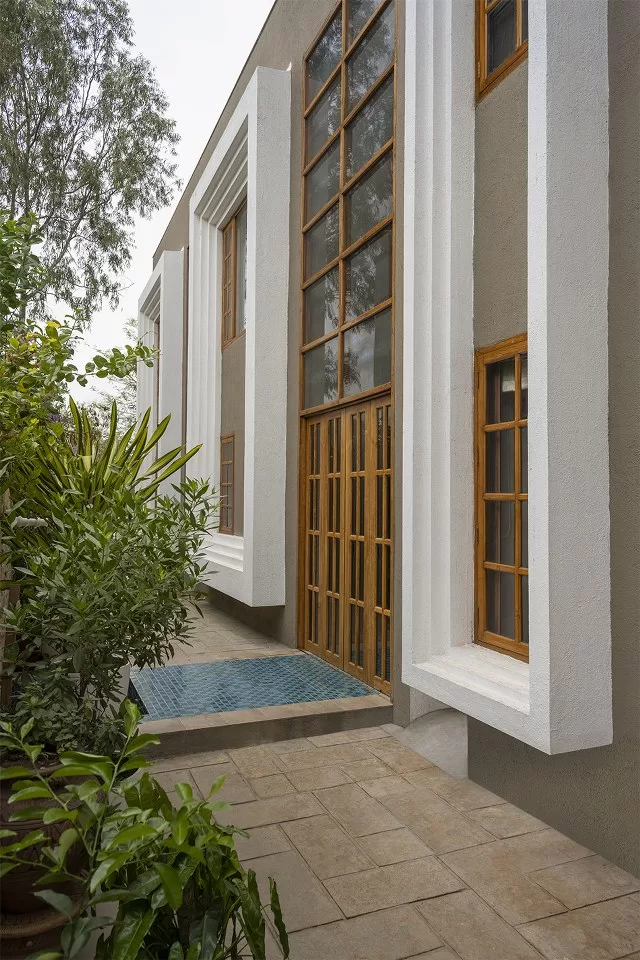 Fact File
Designed by: Sparc Design
Project Type: Residential Architecture & Interior Design
Project Name: The Antique Modernist Home
Location: Pune
Year Built: 2021
Duration of the project: 2.5 Years
Plot Area: 3000 Sq.ft
Built-up Area: 4100 Sq.ft
Principal Architect: Ar. Suhani lal Sanghra
Photograph Courtesy: Kuber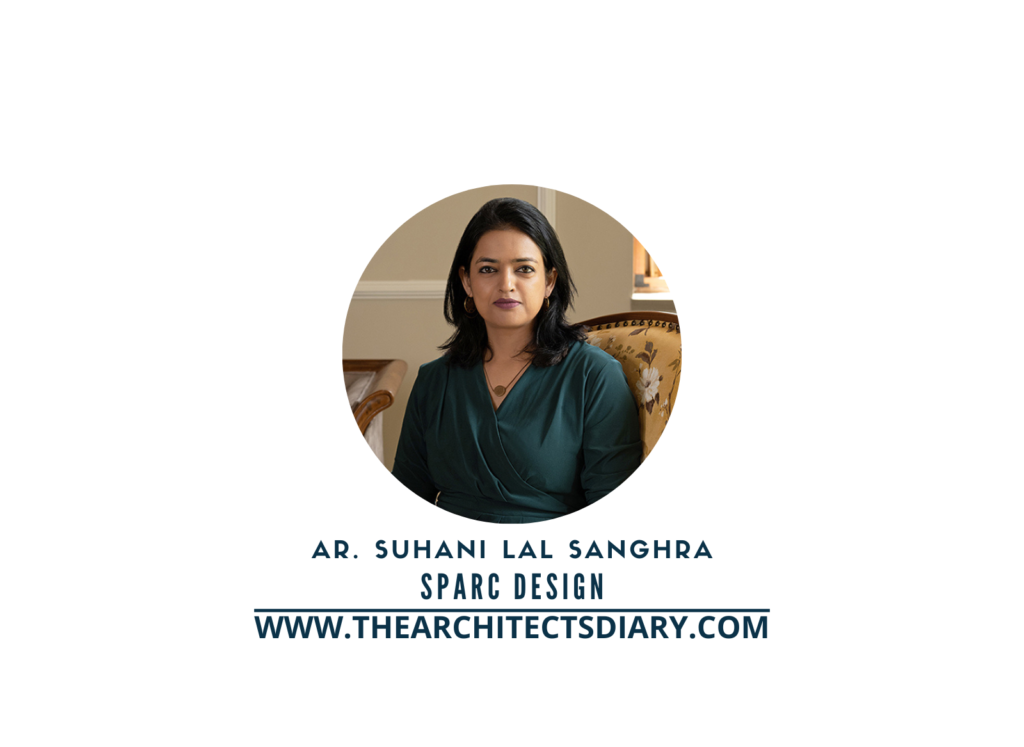 Firm's Website Link: Sparc Design
Firm's Instagram Link: Sparc Design
Firm's Facebook Link: Sparc Design
For Similar Project>> A Home that Exudes an Organic Lifestyle, with Spaces Specifically Designed to be Meditative
The post This Home is an Apt Instant of Classical Interior Design Merged with Antique Décor Elements | Sparc Design appeared first on The Architects Diary.