Nestled in the resplendent environs of Rajkot, Gujarat, the opulent Madhav Mahal apartment reigns supreme in an enviable neighborhood. Occupying the prestigious 10th floor, this dwelling is embraced by verdant landscapes, tranquil water bodies, and a mesmerizing urban panorama, bestowing upon it an unparalleled vista.
This Dwelling is Embraced by Verdant Landscapes, Tranquil Water Bodies, and a Mesmerizing Urban Panorama | Lavina Interiors
Visit: Lavina Interiors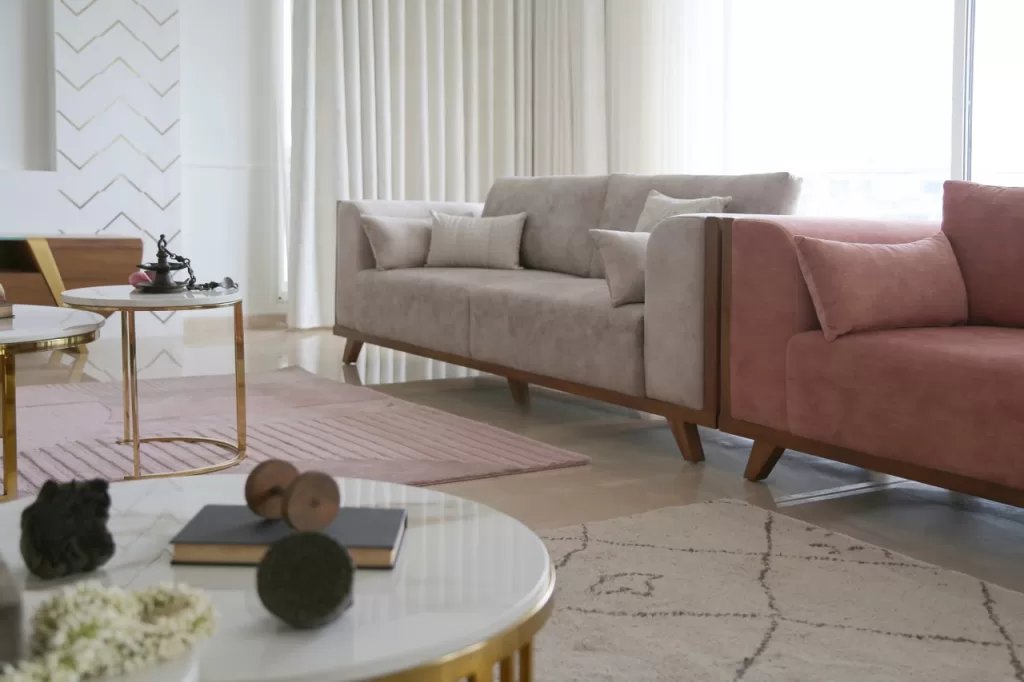 As one steps into this three-bedroom sanctuary, their gaze is immediately captivated by the expansive balcony and adjacent veranda, creating a breathtaking entrance.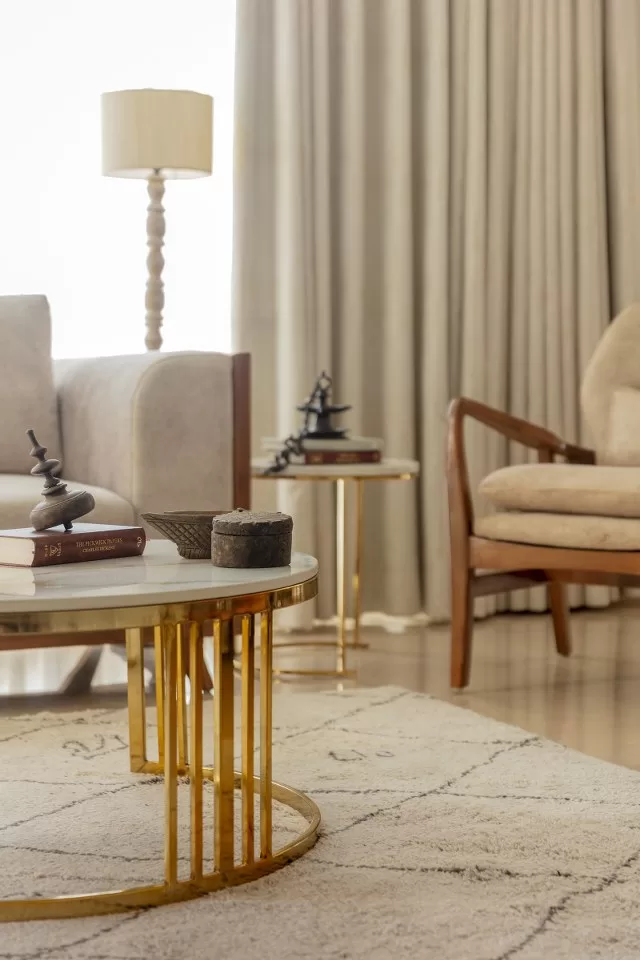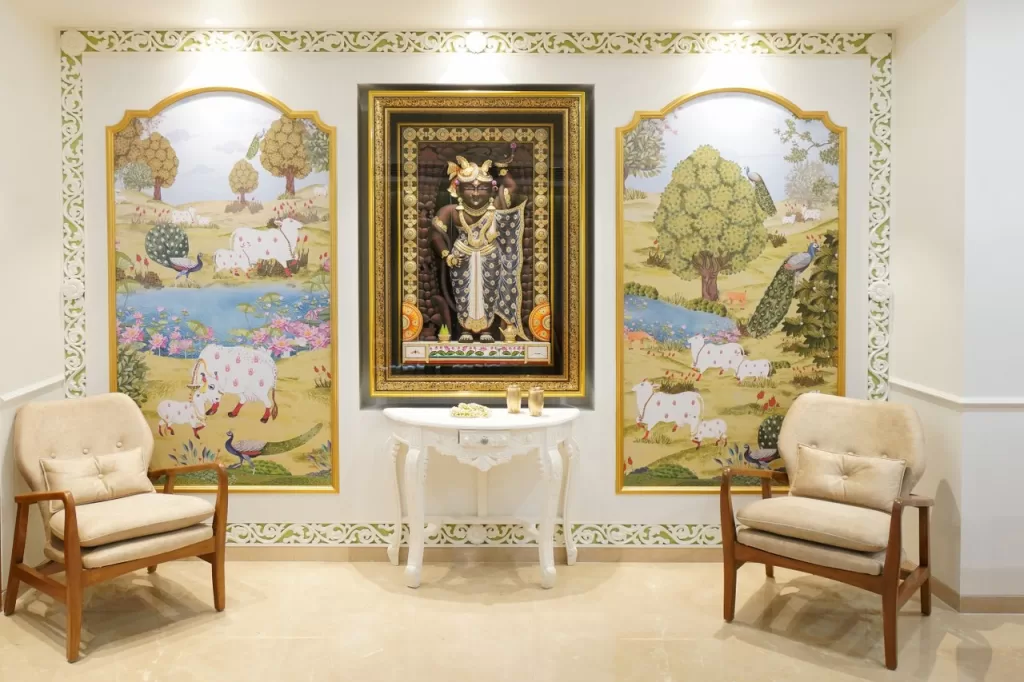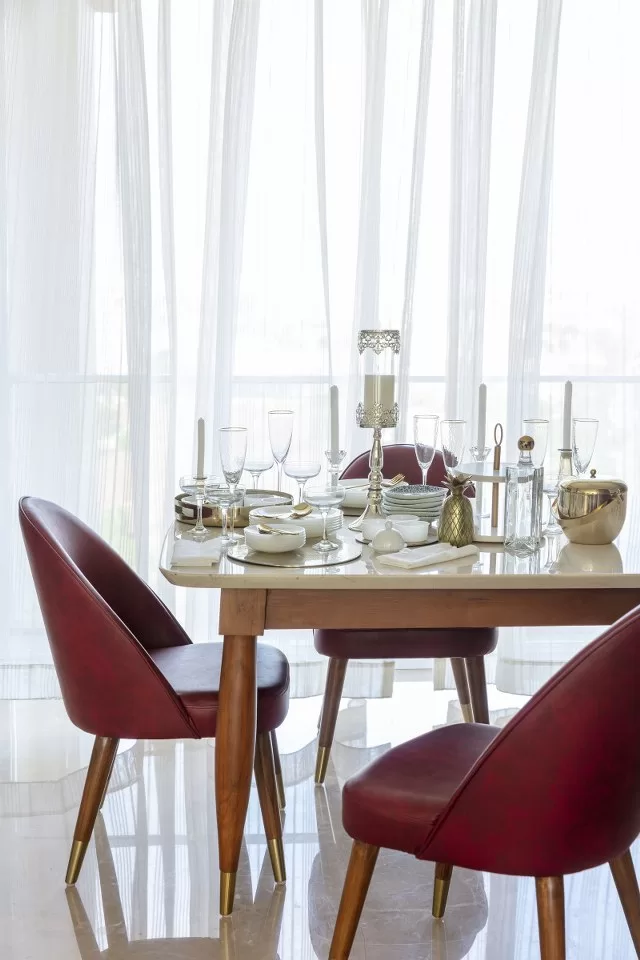 The homeowner, a self-made entrepreneur brimming with ambition, possesses a discerning taste for style. Considering her unwavering devotion to Lord Krishna, our initial discussions naturally gravitated towards the creation of a divine temple space.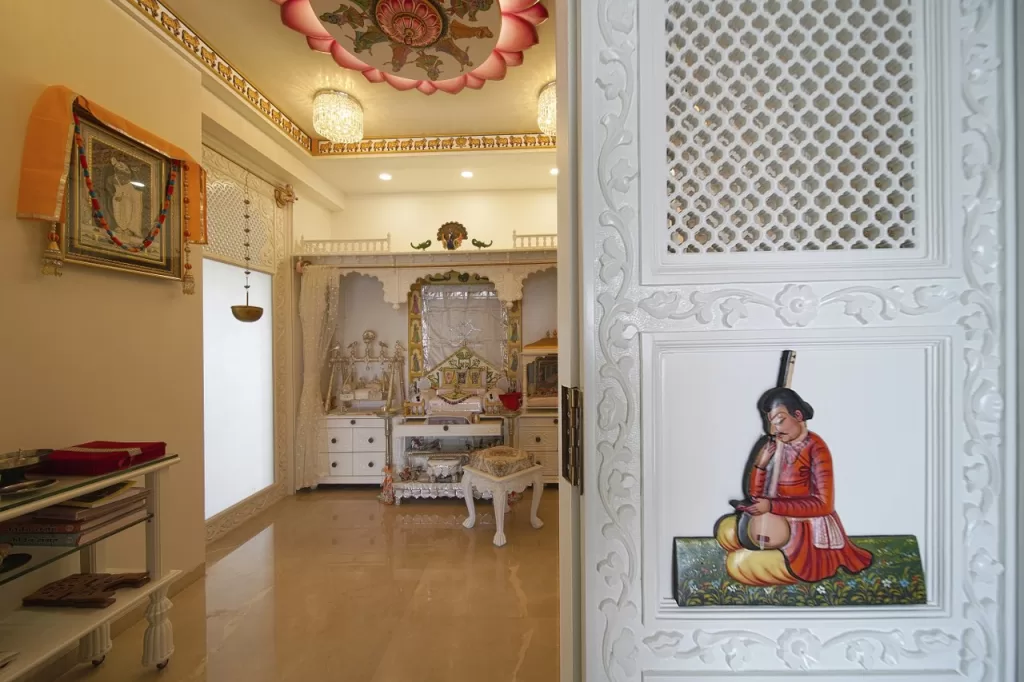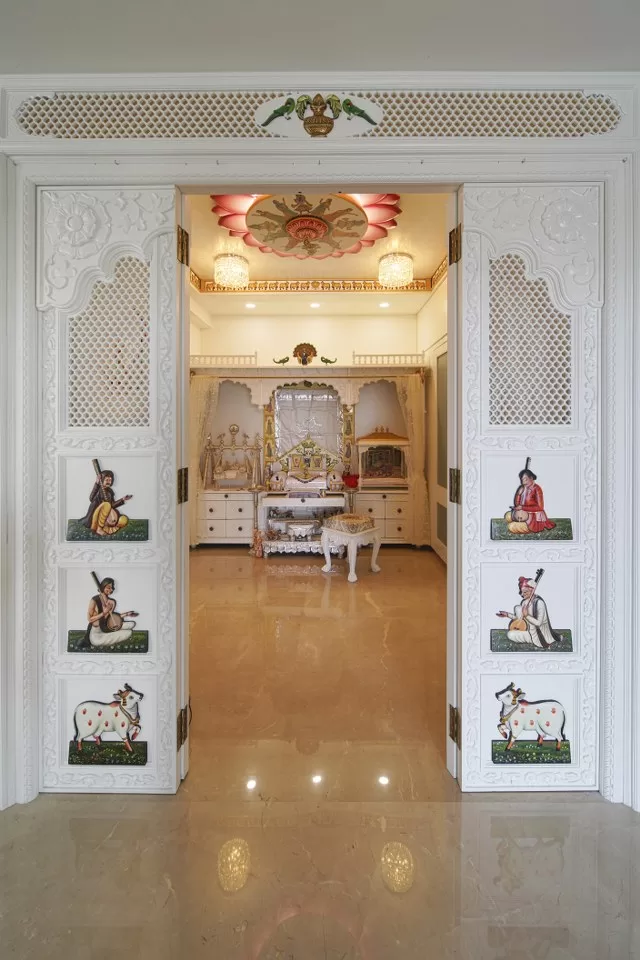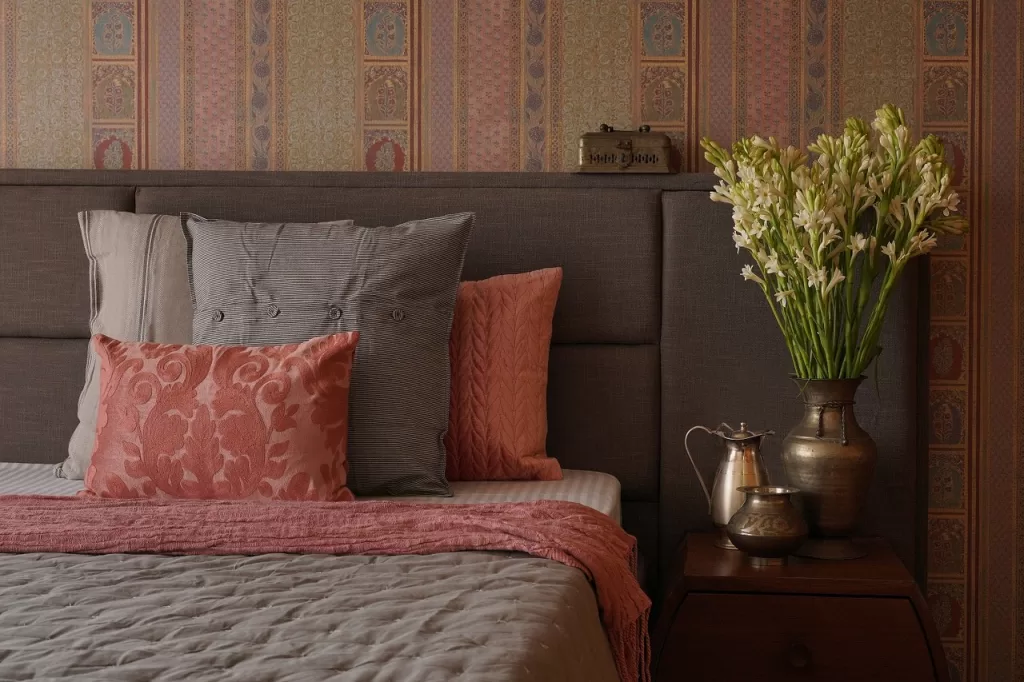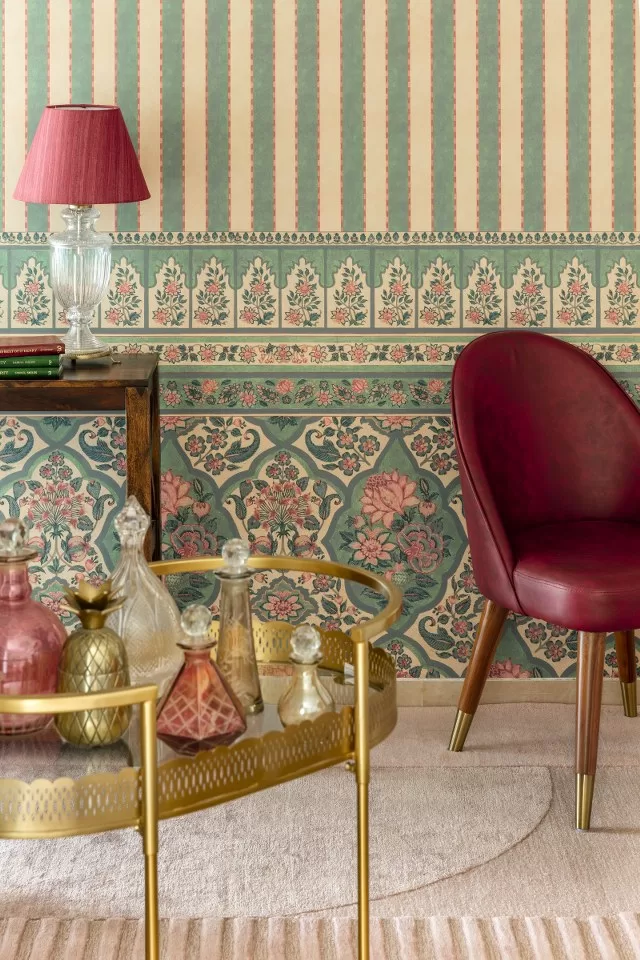 Merging traditional Indian elements with a contemporary flair, I embarked on a quest to fashion an ambience that exuded elegance, warmth, vivid hues, and minimalist charm. The final manifestation has surpassed even my lofty expectations, gracefully capturing the soul of my artistic vision.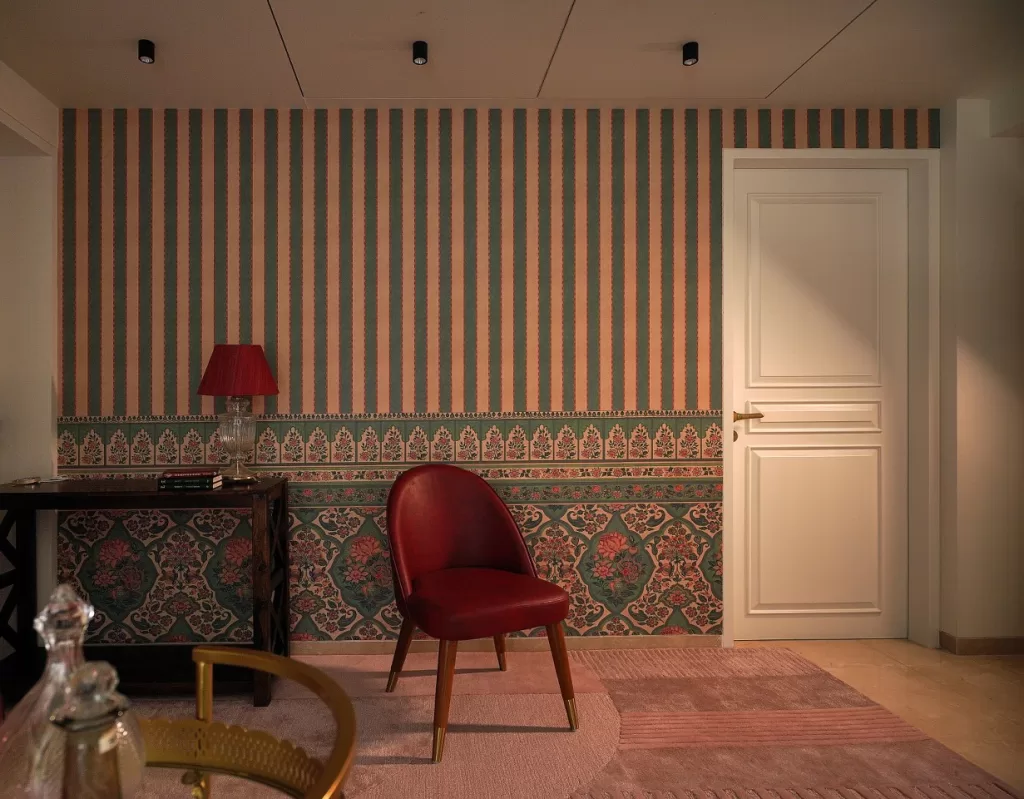 Through the lens of the exceptionally talented Mr. Pankaj Anand, the essence of my work has been skillfully encapsulated, resulting in a visual narrative that speaks volumes. It is with immense pleasure that I present to you the breathtaking images showcasing the culmination of the Madhav Mahal project.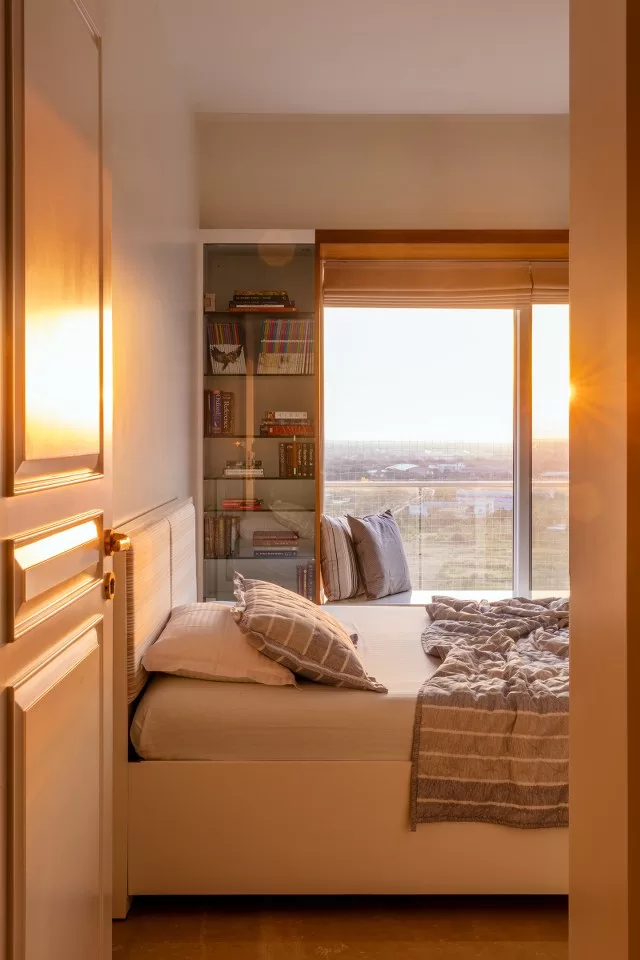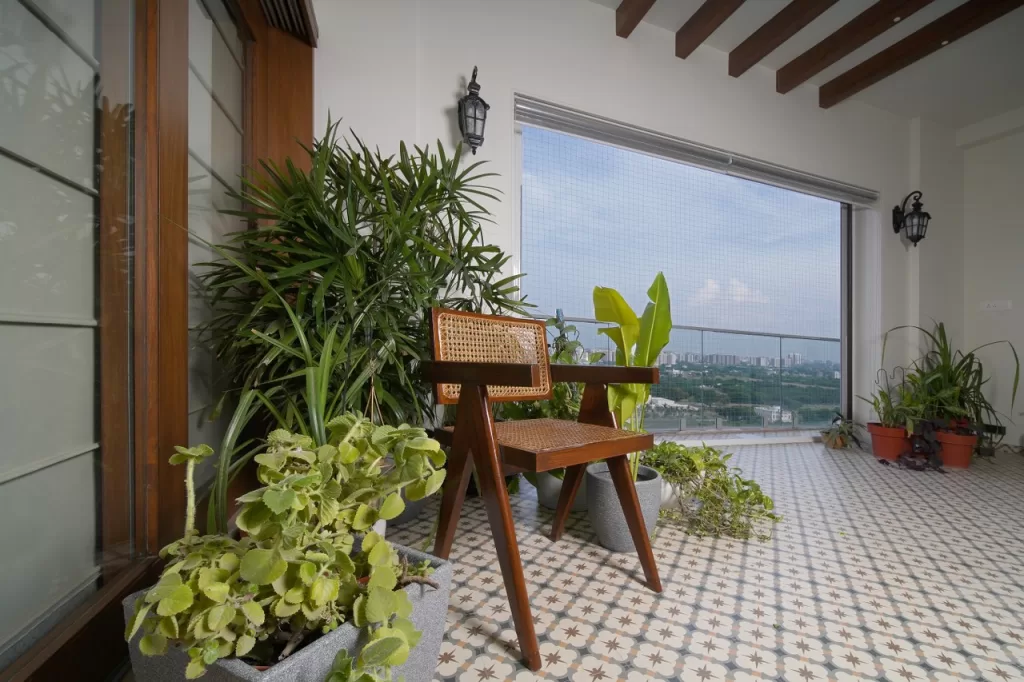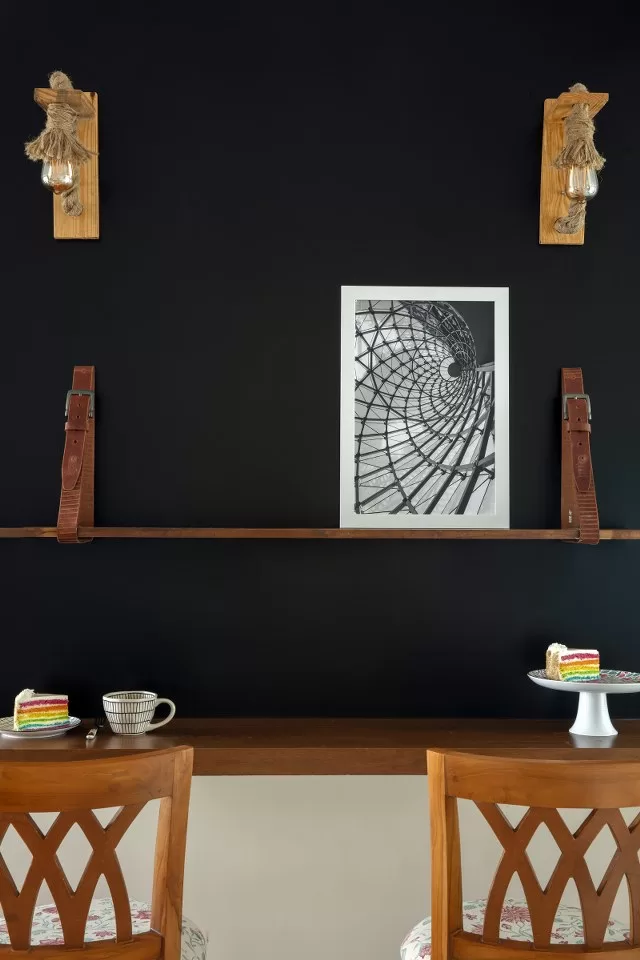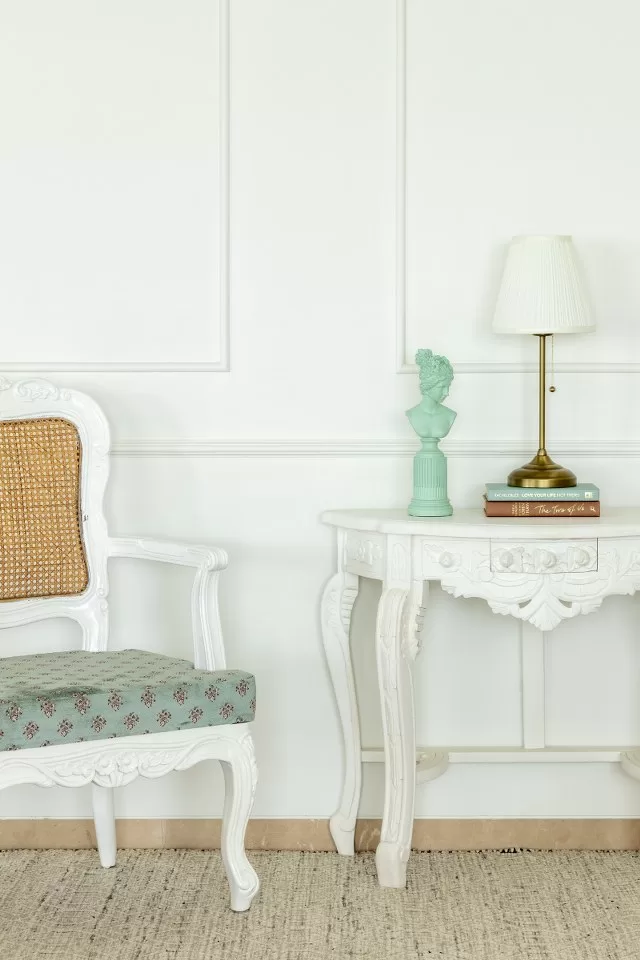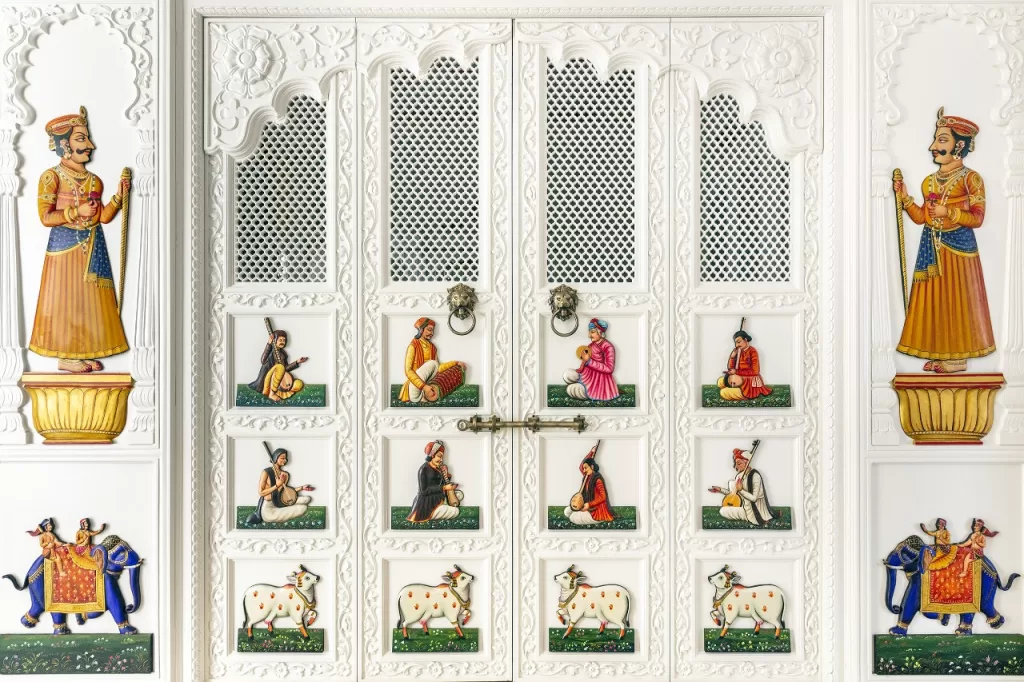 Fact File
Designed by: Lavina Interiors
Project Type: Residential Interior Design
Project Name: Madhav Mahal
Location: Rajkot, Gujarat
Year Built: 2022
Built-up Area: 3795 Sq.ft
Project Size: 3300 Sq.ft
Principal Designer: Lakshme Rochwani
Team Design Credits: Shreenath Kala Kendra
Photograph Courtesy: Pankaj Anand
Stylist: Ms. Saniya Tadha
Products / Materials / Vendors: Finishes – PU and Polished Veneer, Teak Wood, MDF / Wallcovering / Cladding – Kalakaarihaath, worldofnilaya, Oscar Sanitary Ware / Lighting – Source Locally / Doors and Partitions – Flush Doors with PU Finish / Sanitaryware – Jaquar / Furniture – Shreem Furniture and interior / Flooring – OM Marble (Rajkot), OASIS Tiles (Morbi) / Kitchen – Fitting N Functions (Rajkot) / Paint – Durex Velvet Touche Paints / Artefacts – Studio 21 / Wallpaper –Kalakaarihaath, Nilaya Wallpaper by Sabhyashachi / Hardware – Khazana Hardware (Rajkot)
Firm's Instagram Link: Lavina Interiors
For Similar Projects >> This Apartment is Designed to be Timeless, Subtle Yet Stylish with Coastal Vibes
The post This Dwelling is Embraced by Verdant Landscapes, Tranquil Water Bodies, and a Mesmerizing Urban Panorama | Lavina Interiors appeared first on The Architects Diary.