The team sought to create a clean, modern design sensibility with aesthetically functional spaces. Specifically, the idea was to have a bright living room which celebrated color, and had good light and ventilation. Overall, the rooms had to be cozy and calming, with a soothing aura. From bold colors to different shapes, patterns and textures this distinctive apartment design pulls off a striking balance that matches the client's taste and budget.
This Distinctive Apartment Design Pulls Off A Striking Balance That Matches The Client's Taste And Budget | RN Deesign
Visit : RN Deesign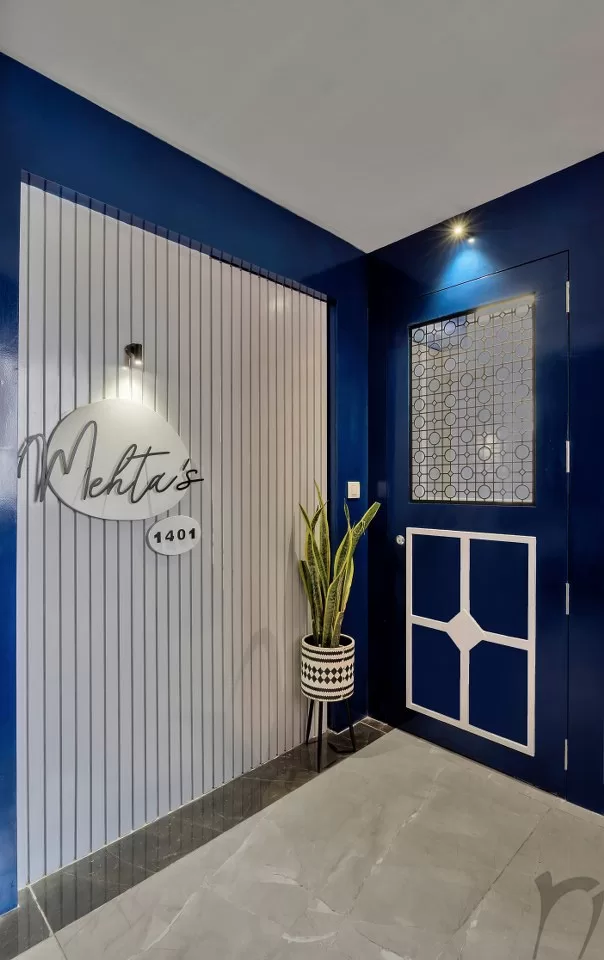 The 780 sq.ft residence relishes colors periodically with a sense of subtlety. Prints, patterns, art and artifacts mingle together to deepen this space as an extension of the client's personality.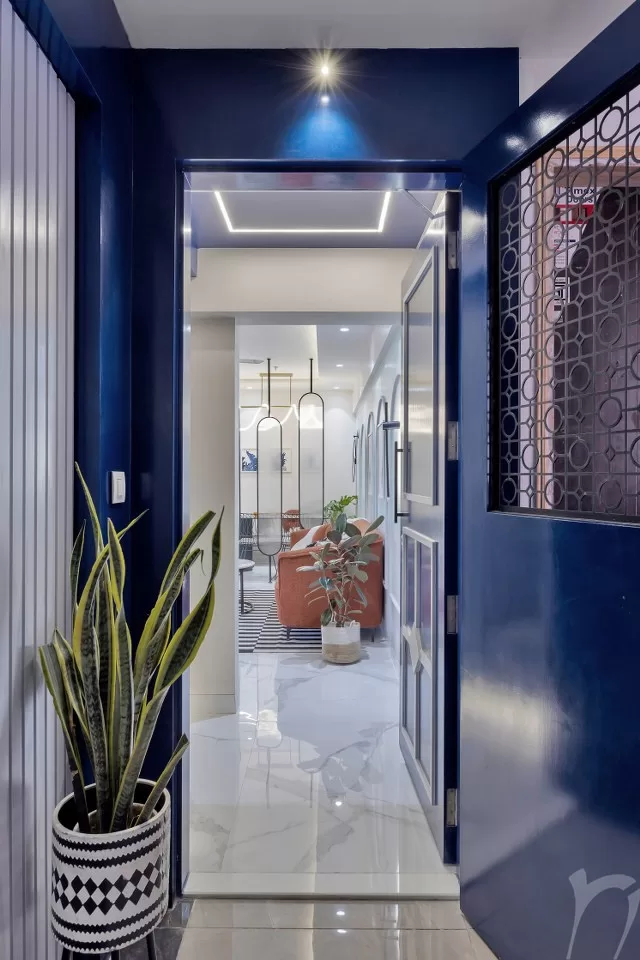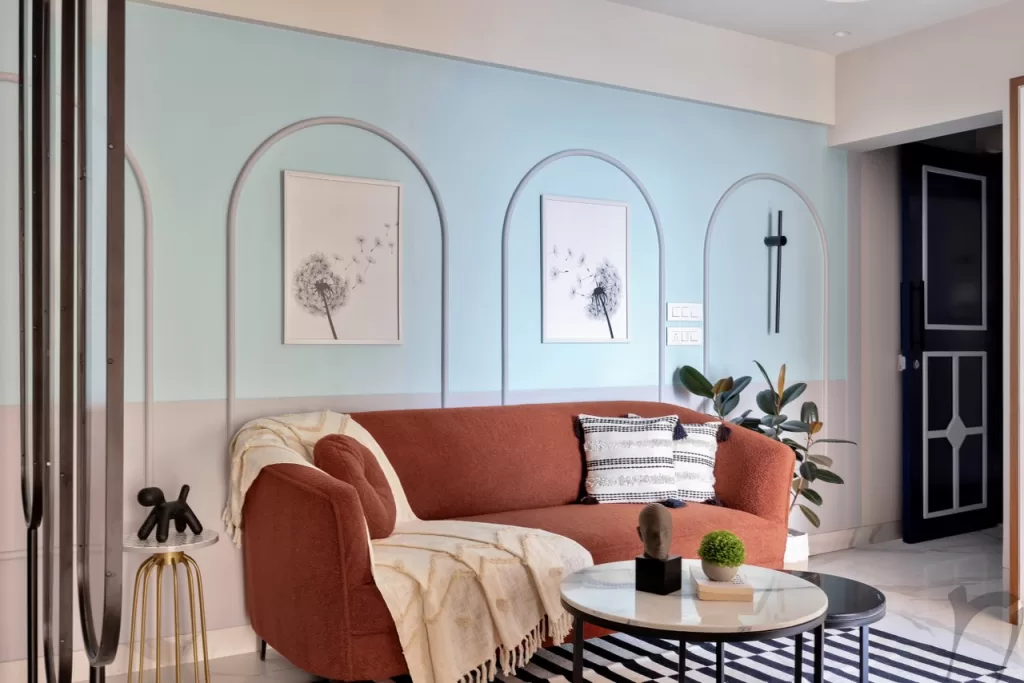 The statement entrance and living room with neutral color along with the furniture pieces is a perfect combination making the place alive.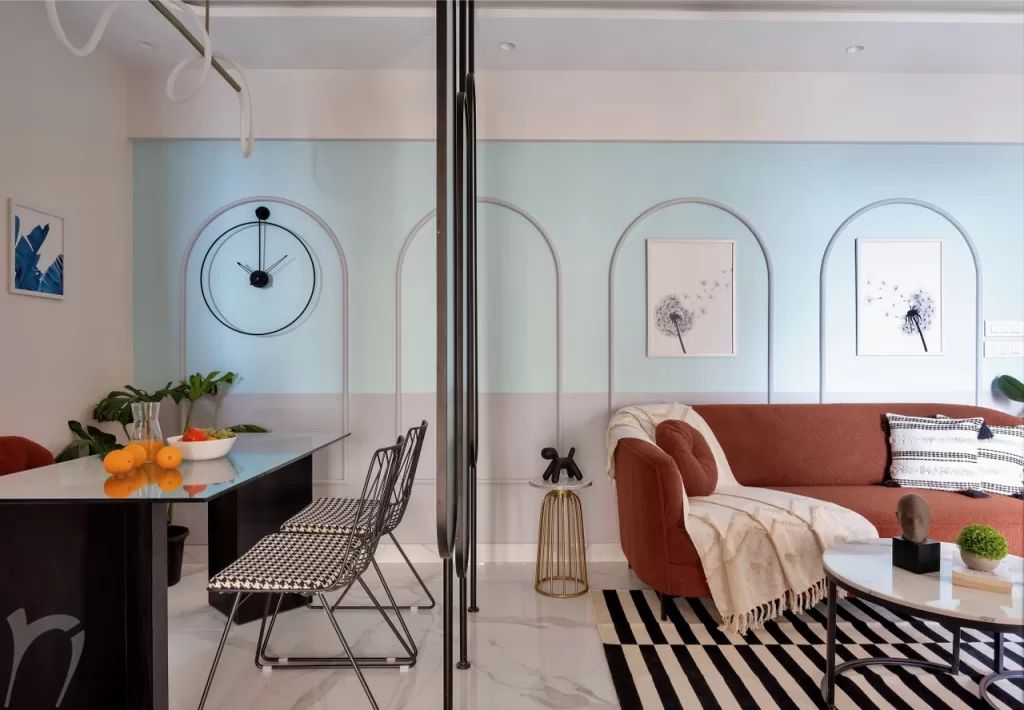 While the clients had no preconceived ideas about their home, they wanted a modern and fresh look for their home. They wanted a space to feel refreshing, lively yet calm and a space that speaks art, adding that the idea behind the design was to plan things to be clutter-free and add life to walls.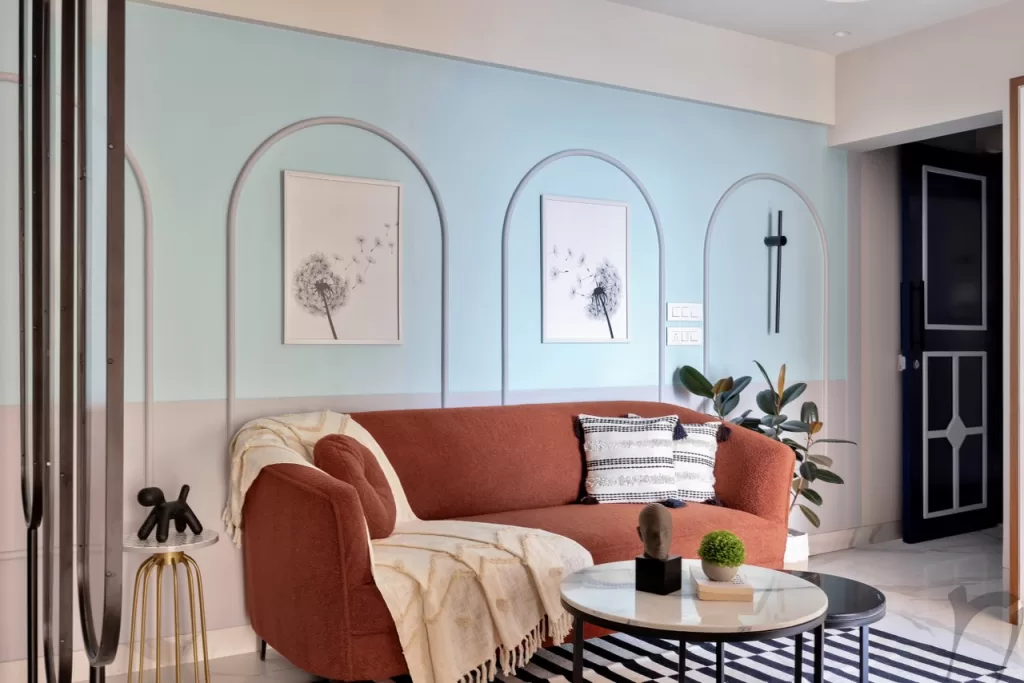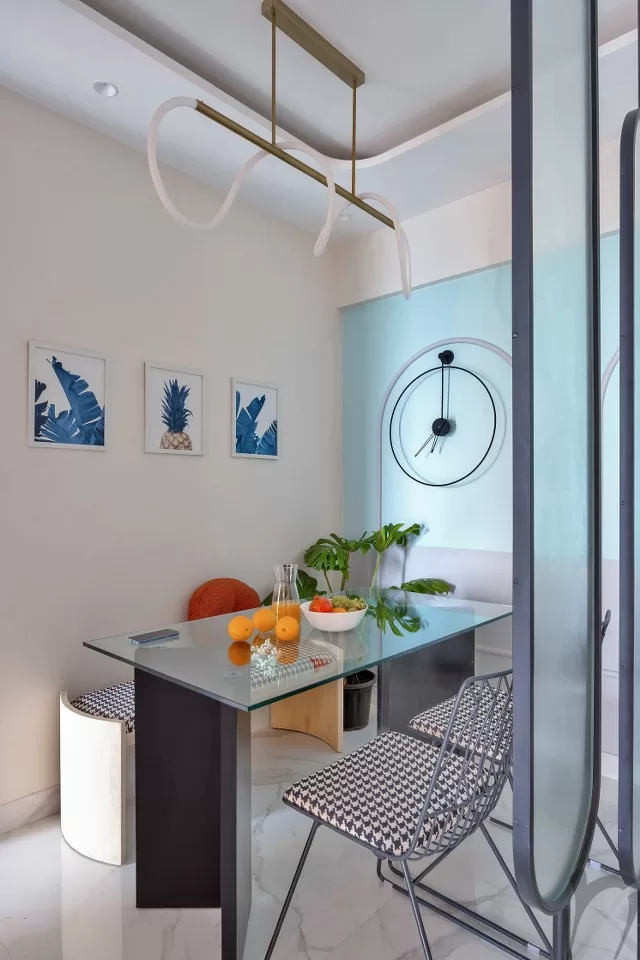 The dining area is lauded with black patterned chairs with fluted glass partition adding as a chic element. Same color scheme is considered for living and dining areas so both the spaces seem unified.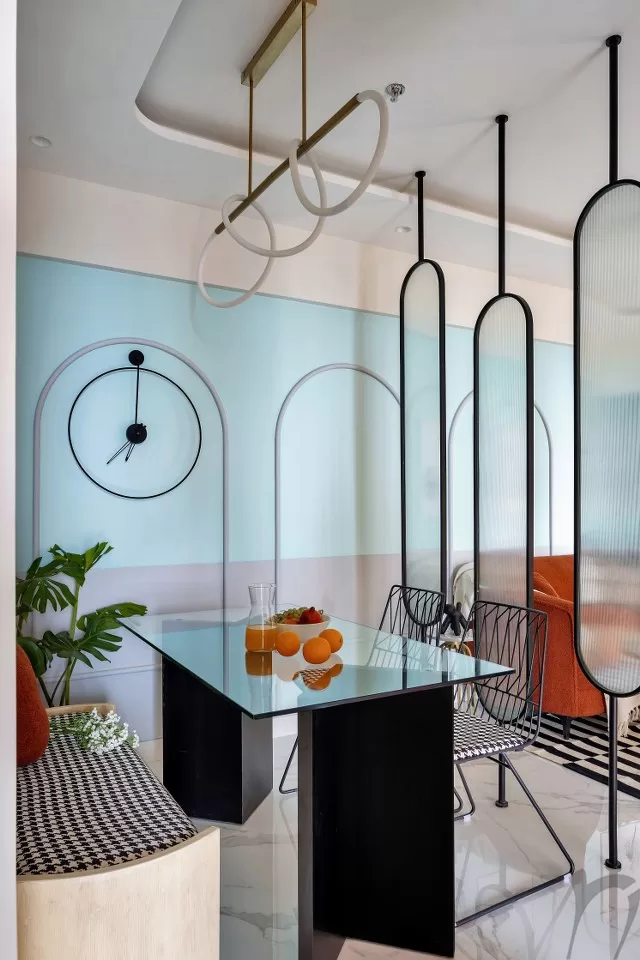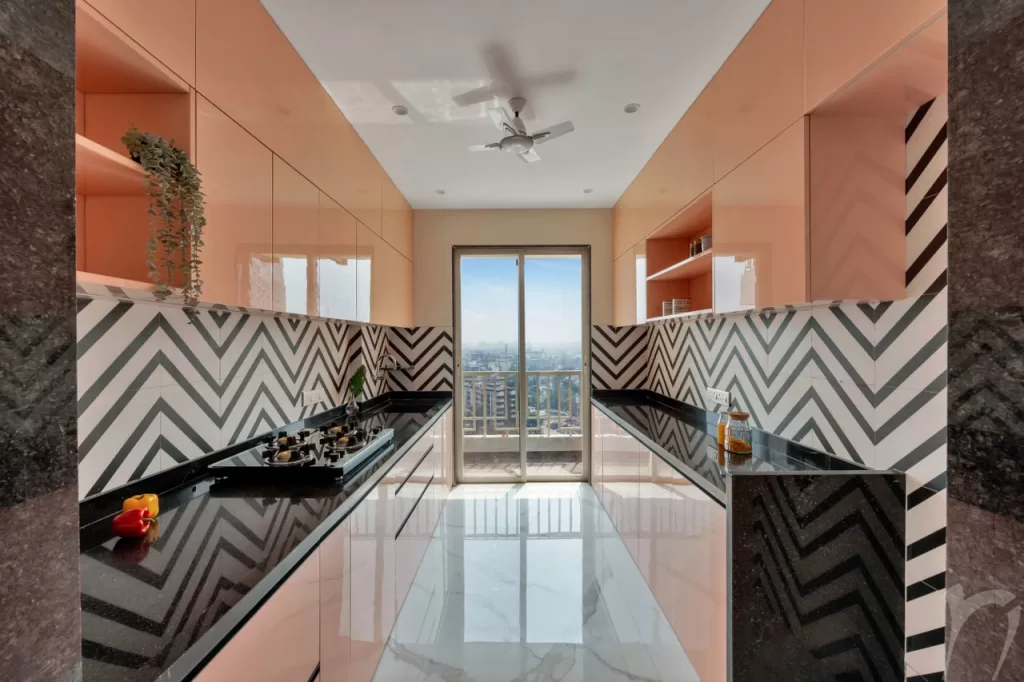 Green is an admired color choice for master bedroom because it is a color for harmony and renewal giving your space a fresh and relaxing feel.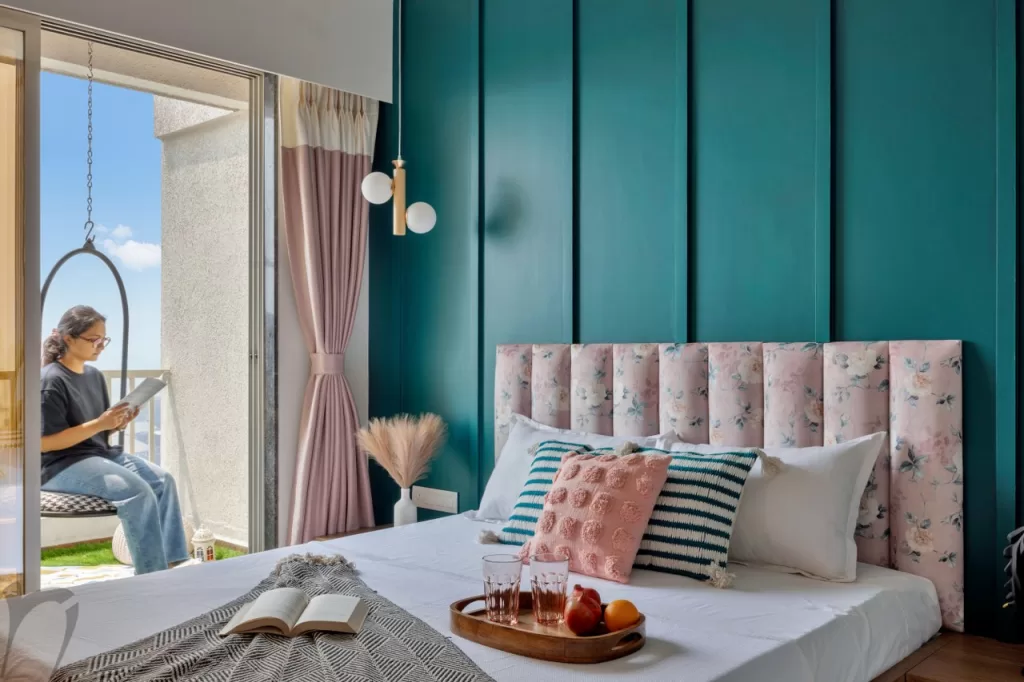 The challenge was to add character to every room and wall as per client's brief and whatever reference they have sent. We had to experiment adding textures, colors, shapes in different forms in different rooms.
For example, in Master bedroom, we have wallpapered walls and have used painted MDF panel with printed fabric as a headboard. Playing around with many colours and making it look subtle and contemporary was also a big challenge.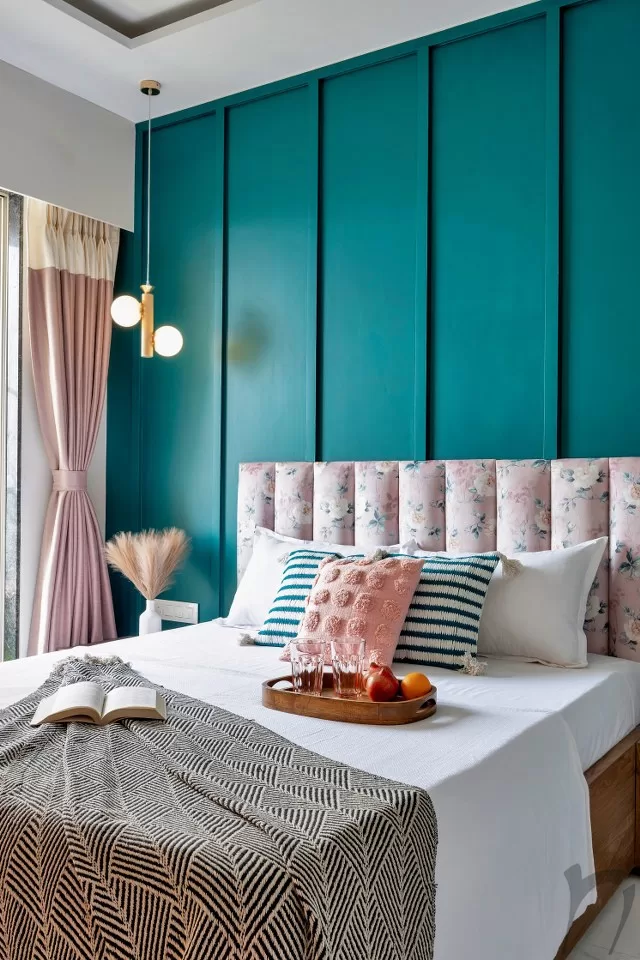 With two kids at home, this room was designed where they can share their worlds, bond and grow together in a healthy and happy environment.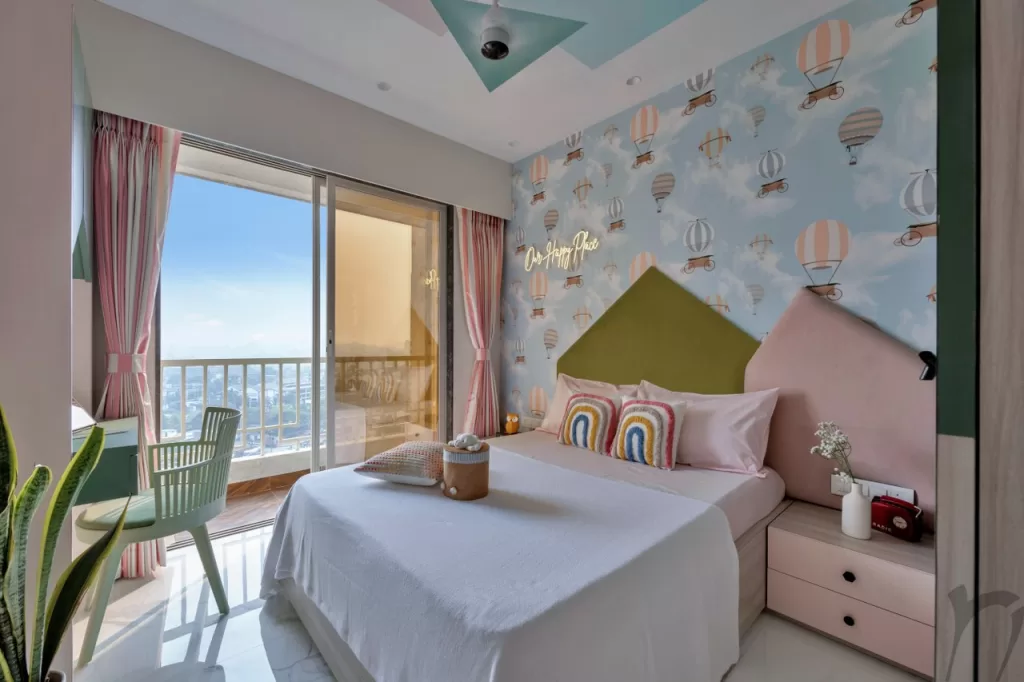 From the striped curtains to the printed wallpaper with neon light, the ceiling and headboard, everything feels both youthful and timeless.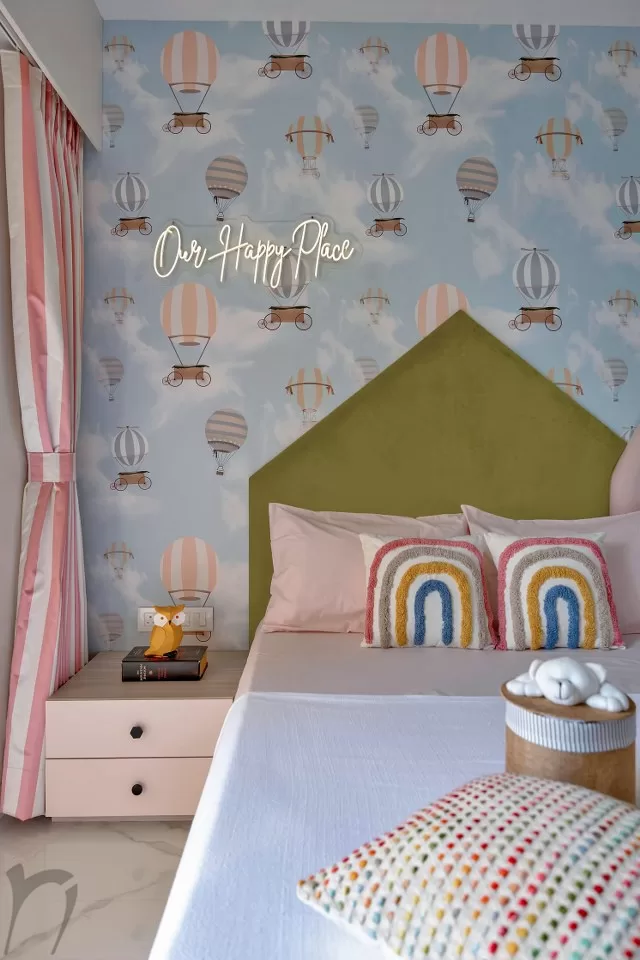 In this home, materials and colours were used smartly to lend each room its own identity. The highlight of the house is the use of bold colours with a subtle play in them. We replicated the colour play throughout the space in different forms, patterns, textures and materials. Birch ply, metal, Pleated glass, laminate and tiles form the main materials.
The site was a two-bed apartment in an residential complex located at Kalyan. The bare shell came with ready flooring and washrooms. The design team retained the flooring and worked around the existing plan.
Fact File
Designed by : RN Deesign
Project Type : Residential Interior Design
Project Name : The Beryl House
Location : Kalyan, Maharashtra
Year Built : 2023
Duration of the project : 90 days
Project Size : 780 Sq.ft
Principal Designers : Puja Gupta & Rohit Gupta
Photograph Courtesy : I.D. Rohan Patel
Products / Materials / Vendors : Finishes – Asian Paints / Wallcovering / Cladding – Splash Furnishing / Lighting – Photometry Solutions / Sanitaryware – Jaquar / Furniture – Ambrosia Concepts / Kitchen – Taurus Design / Paint – Asian Paints / Artefacts – Ikea, Empire Furniture / Wallpaper – Splash Furnishing Hardware – Hettich.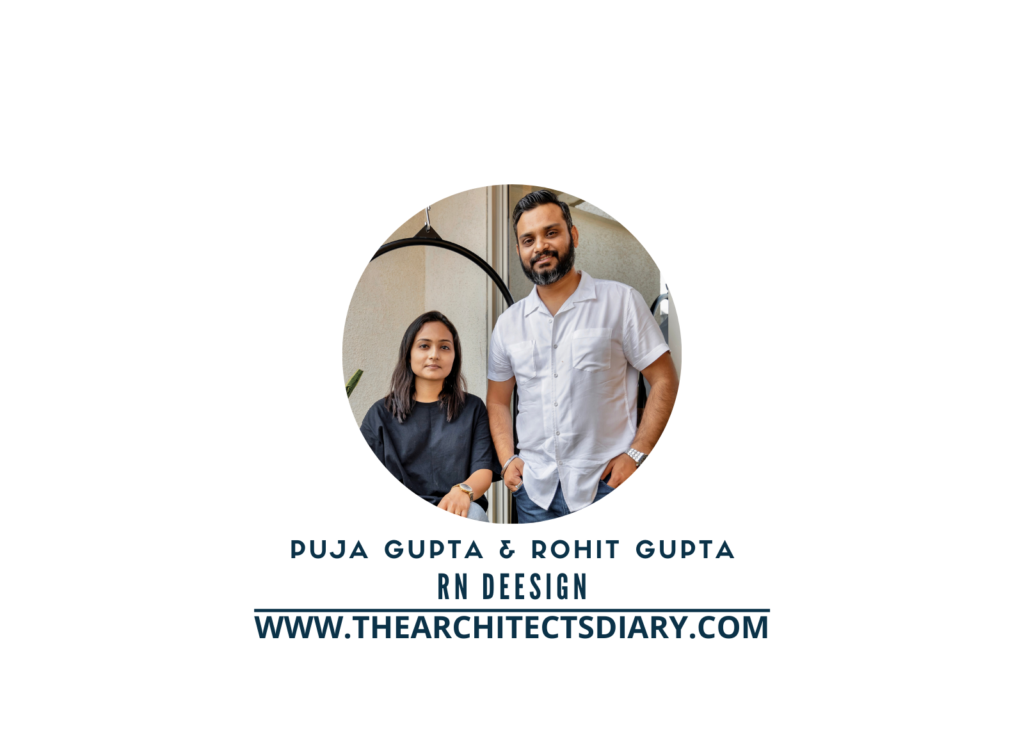 Firm's Website Link : RN Deesign
Firm's Instagram Link : RN Deesign
Firm's Facebook Link : RN Deesign
For Similar Project >>> A Gleaming Family Home With Ample Storage And An Uncluttered Interior Design
The post This Distinctive Apartment Design Pulls Off A Striking Balance That Matches The Client's Taste And Budget | RN Deesign appeared first on The Architects Diary.