At the heart of this cafe's design philosophy lies an innovative approach and industrial aesthetics that centers around furniture as both functional elements and artistic expressions. We've dedicated a substantial 80% of our design effort towards crafting bespoke pieces that not only fulfill utilitarian needs but also elevate the overall aesthetic appeal of the space. Each furniture item has been carefully conceptualized and meticulously executed to resonate with the cafe's unique identity.
This Cafe's Design Philosophy Lies an Innovative Approach and Industrial Aesthetics | Walnut Furniture
Visit: Walnut Furniture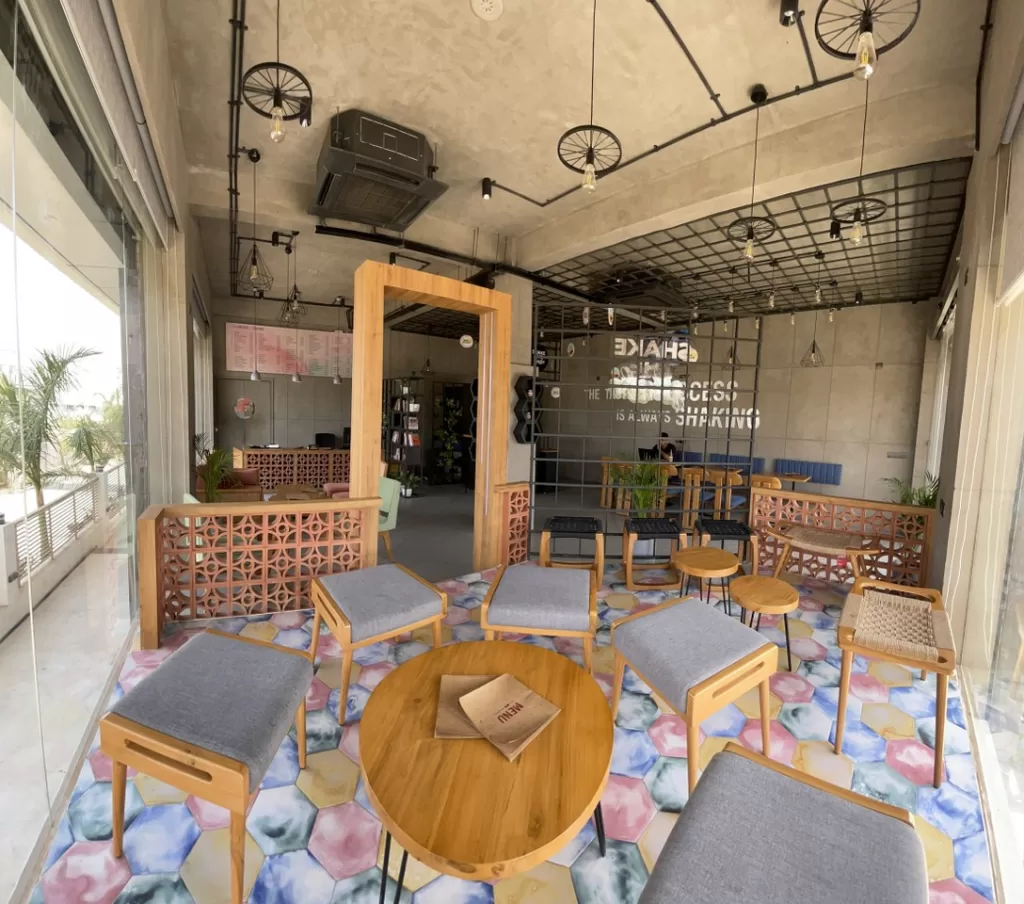 The casual seating corner, for instance, is a testament to our commitment to comfort and relaxation. Puffy stools, with their plush cushioning and inviting form, beckon patrons to unwind and savor their moments of respite. This area, characterized by its laid-back ambiance, invites guests to linger and engage in unhurried conversations.
In contrast, the formal dining section showcases our dedication to precision and elegance. Here, a curated selection of chairs and a bench have been carefully chosen not only for their comfort but also for their aesthetic cohesion with the overall theme. This area exudes an air of sophistication, creating an ideal setting for more structured gatherings and celebrations.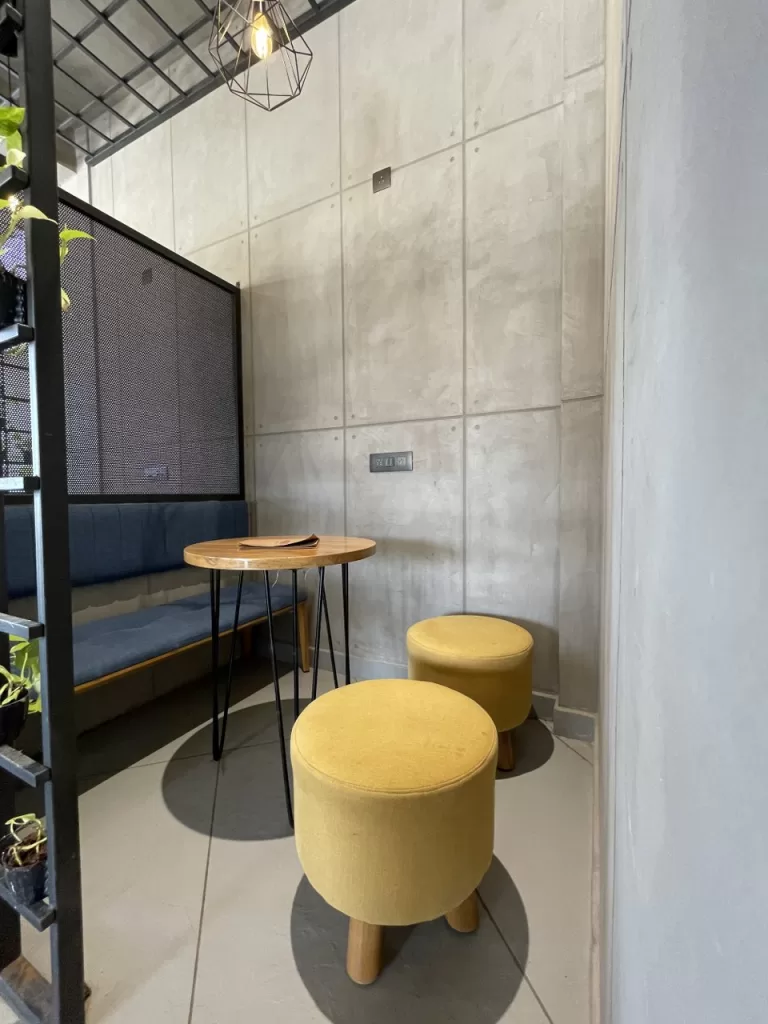 In the corner reserved for intimate rendezvous, we've deployed a furniture-centric strategy to foster connections. By designing a space catered specifically for two, we've endeavored to create an environment that encourages closeness and intimacy. The careful selection of seating, arrangement, and materials amplifies this effect, ensuring that the space serves its intended purpose seamlessly.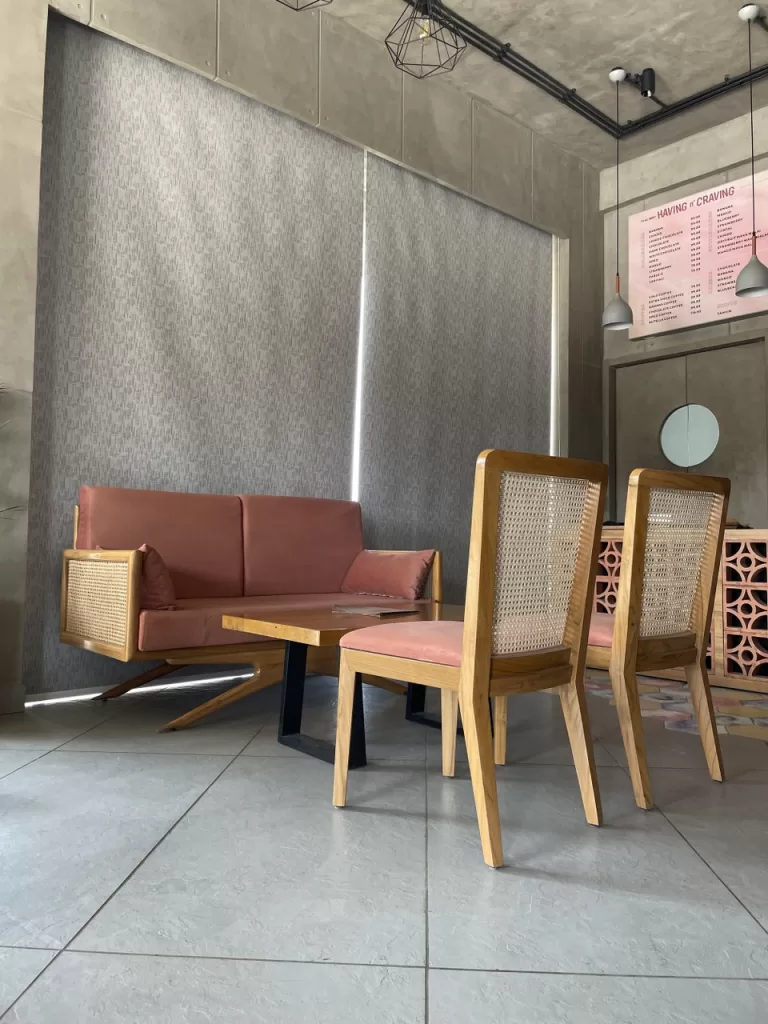 By allowing furniture pieces to play a prominent role in defining the spatial layout, we've effectively transformed the cafe into a living canvas, where each piece serves as a brushstroke in the larger design narrative. This approach not only emphasizes our proficiency in furniture design but also underscores our commitment to creating spaces that resonate with human experiences on a profound level.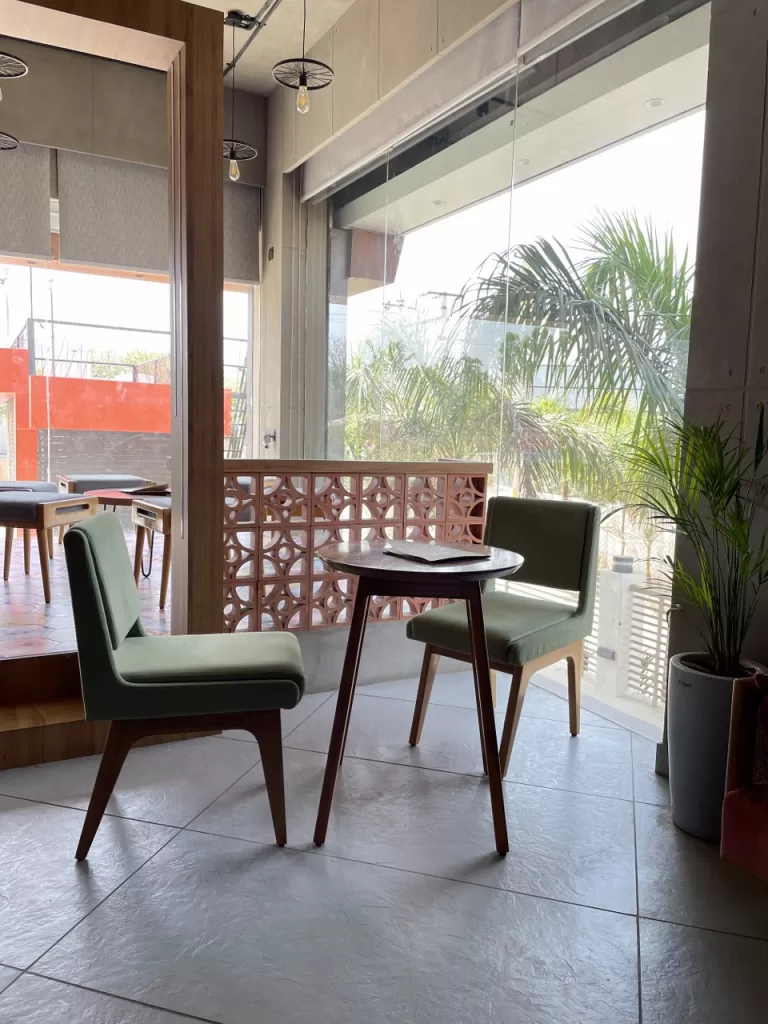 We're not just designers, but also the makers of the furniture. This means we get to create our designs from start to finish. It's a really cool job! We love seeing our ideas become real, functional pieces in the café. We make sure every piece, big or small, fits perfectly in the café's design. Because we handle both design and making, we can make sure everything is top-notch quality. This combination of creativity and hands-on work makes us stand out, turning every project into something really special.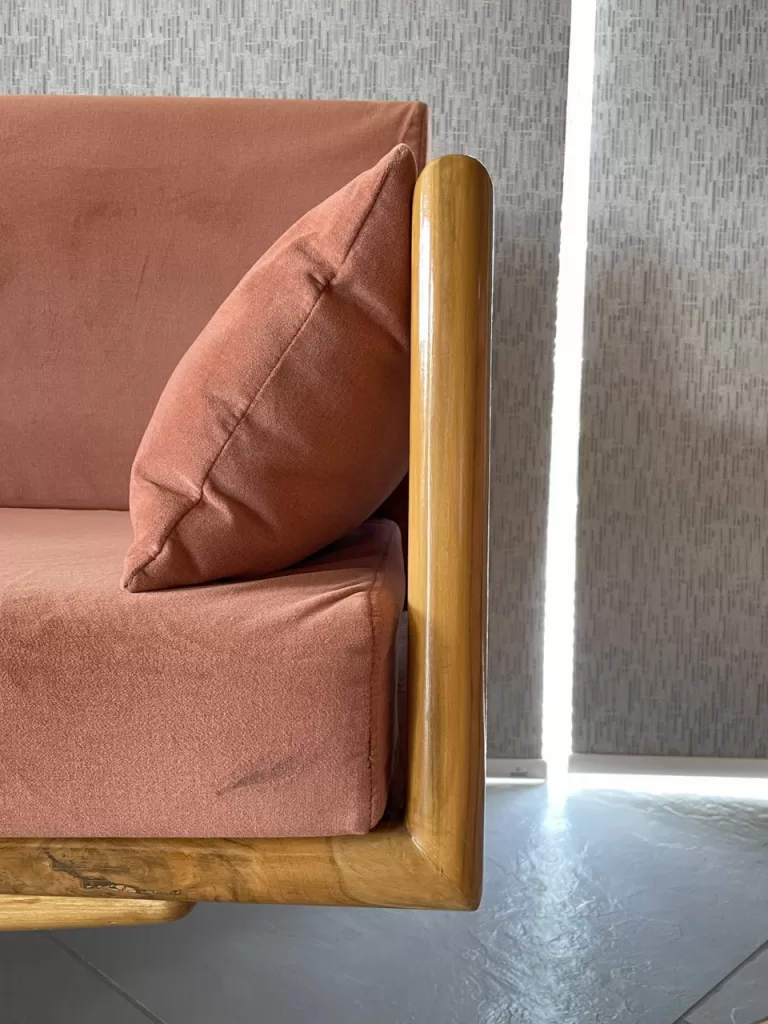 Fact File
Designed by: Walnut Furniture
Project Type: Restaurant/Bar/Cafe
Project Name: Shake the Shake Cafe
Location: Bhuj, Gujarat
Year Built: 2022-23
Duration of the project: 8 Months
Project Size: 1000 Sq.ft
Principal Architect: Ar. Siddharth Gajjar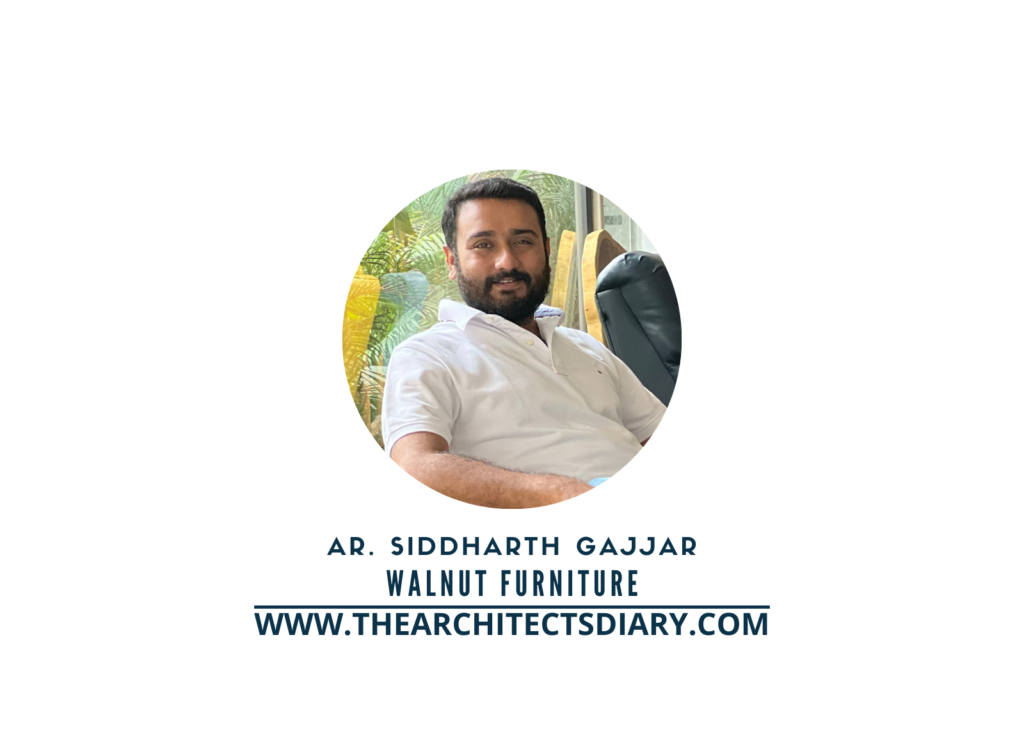 Firm's Website Link: Walnut Furniture
Firm's Instagram Link: Walnut Furniture
Firm's Facebook Link: Walnut Furniture
For Similar Project>> A Bespoke Furniture Store Designed With The principle Of Colour Blocking
The post This Cafe's Design Philosophy Lies an Innovative Approach and Industrial Aesthetics | Walnut Furniture appeared first on The Architects Diary.