A 5-BHK residence in Mumbai was redesigned to match the client's persona and style. This apartment in Juhu is a perfect juxtaposition of modern and traditional, this home is a work of art. Subtle and stated, the house is full of contrasts from one room to the next. The colors, tapestry, design aesthetics, and art pieces in the house invoke feelings of joy. A sample flat provided by the developer, the building is in the heart of Juhu, surrounded by lush greenery.
This Apartment In Juhu Is A Perfect Juxtaposition Of Modern And Traditional | GAUTAM SHEWA ARCHITECTS
visit : GAUTAM SHEWA ARCHITECTS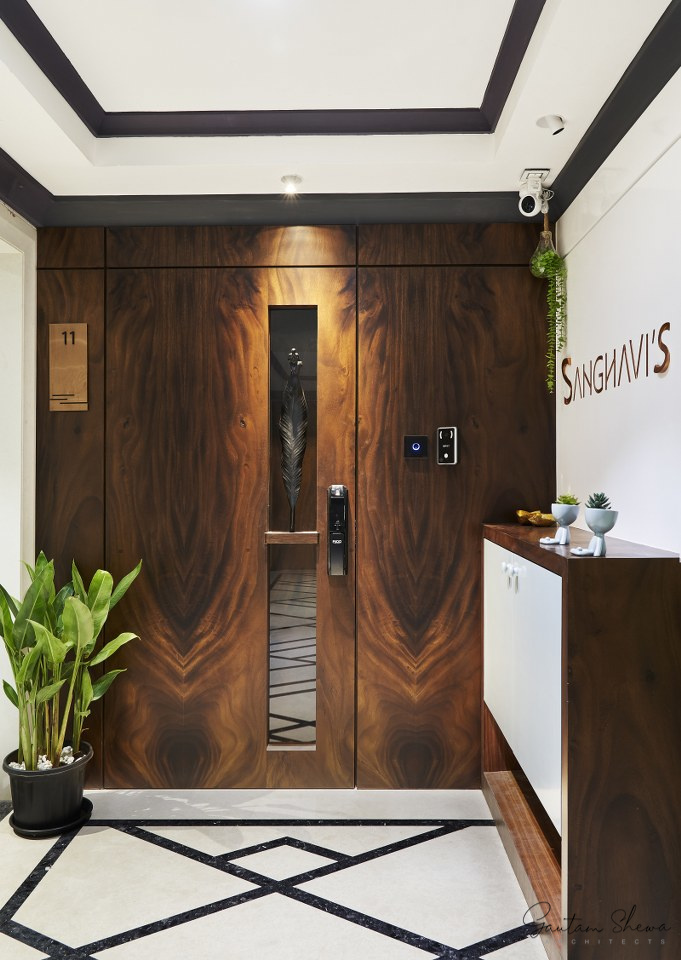 To ensure the residence has enough space, we wanted to merge the indoor and the outdoor spaces to instantly make the house look a lot bigger. The idea was to design a house that is timeless and ages to perfection. The art became a central focus and we ensured that it reflected their personalities to the T.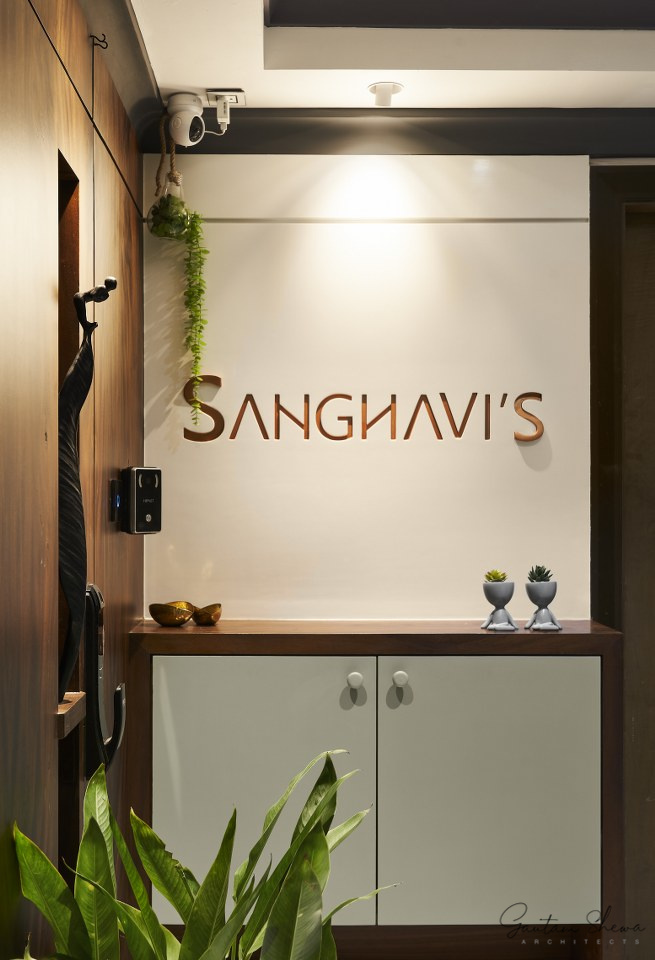 We wanted to steer away from just getting a painting off the rack. To stay true to the client's beliefs and ideas, we employed muralists, sculpture artists and such to create one-of-a-kind corners that cannot be replicated. The nuanced interiors aimed to give the house a modern-lively feel with a touch of tradition.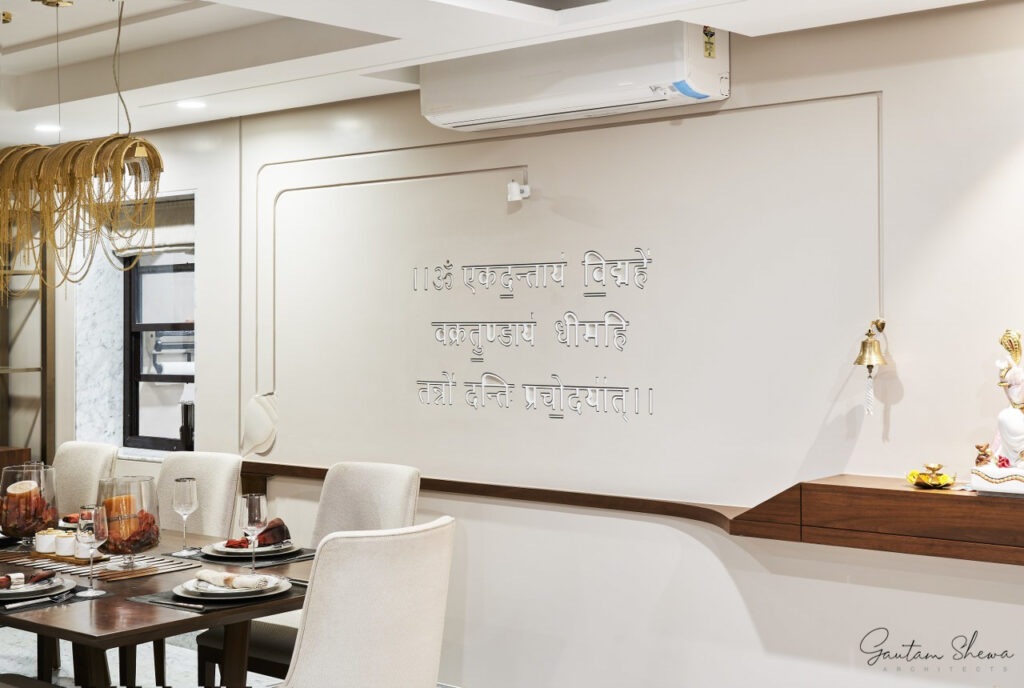 A royal entry opens into a passage that instantly makes you feel welcome and warm. This opens into the central open living-dining area, with a wall embossed with the Gayatri mantra.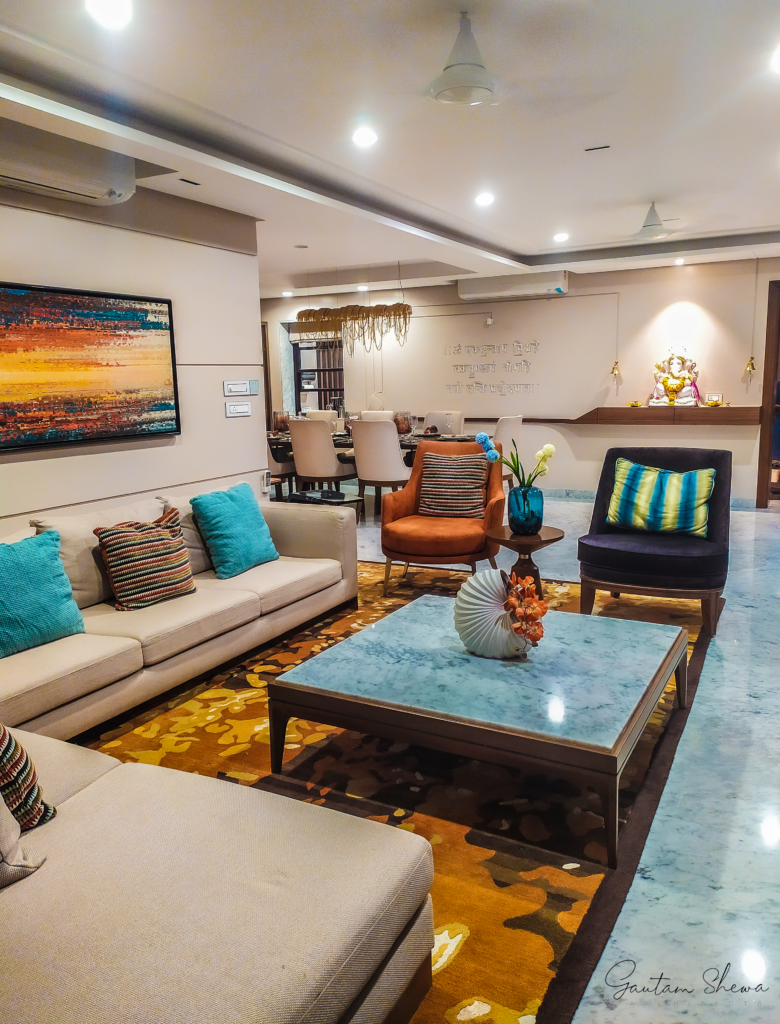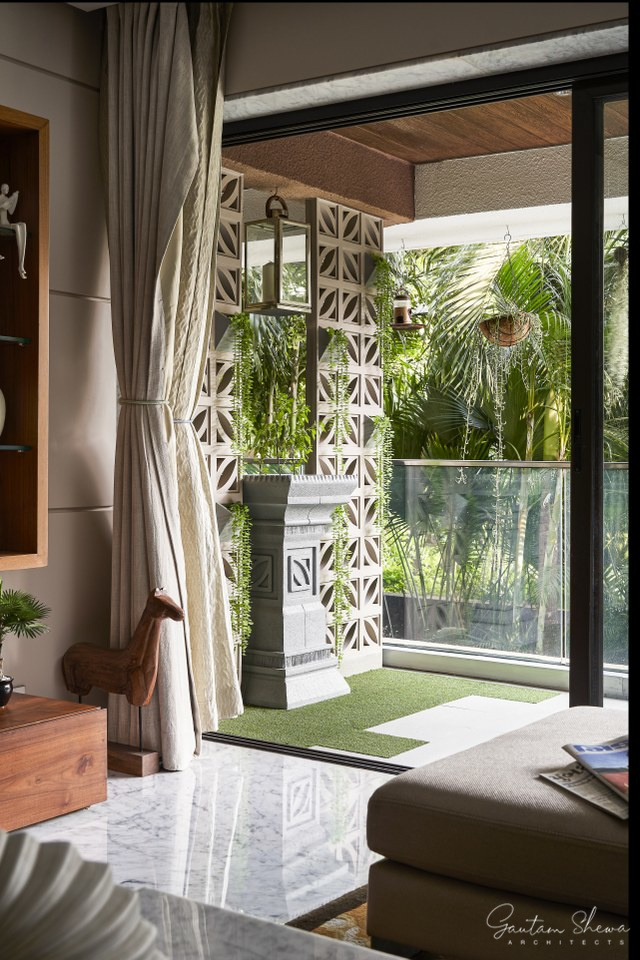 This area opens into balconies that have a special customised concrete tulsi kund that we designed for the client and a bird mural at the rear end. Design and execution of the balcony and its elements and making sure it's in sync with the rest of the interiors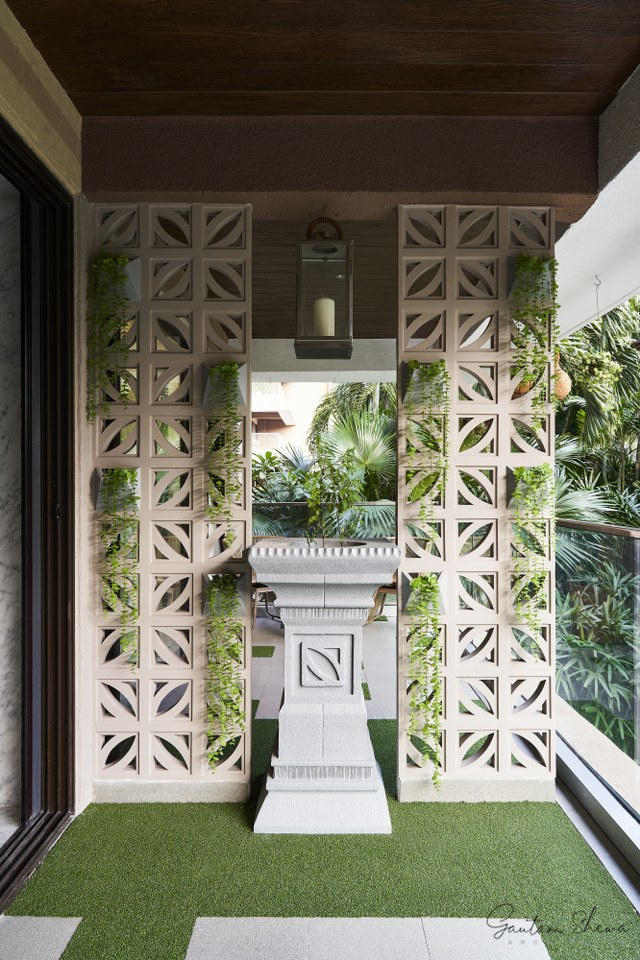 These balconies open into cozy rooms, each designed differently, yet somehow in sync with the rest of the house.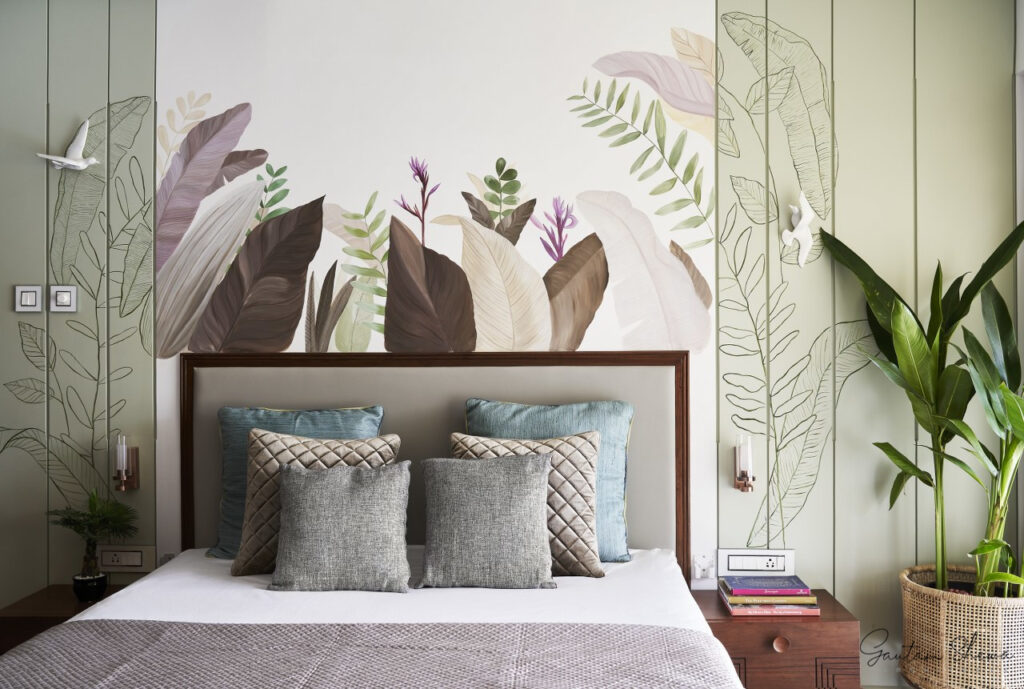 The client wanted a space that is functional yet innovative, modern yet traditional. They were sure of one thing: they wanted their love for art to come through to every corner of the space. The requirement was to make a space that would really match their personality and hence is minimal, subtle and stated.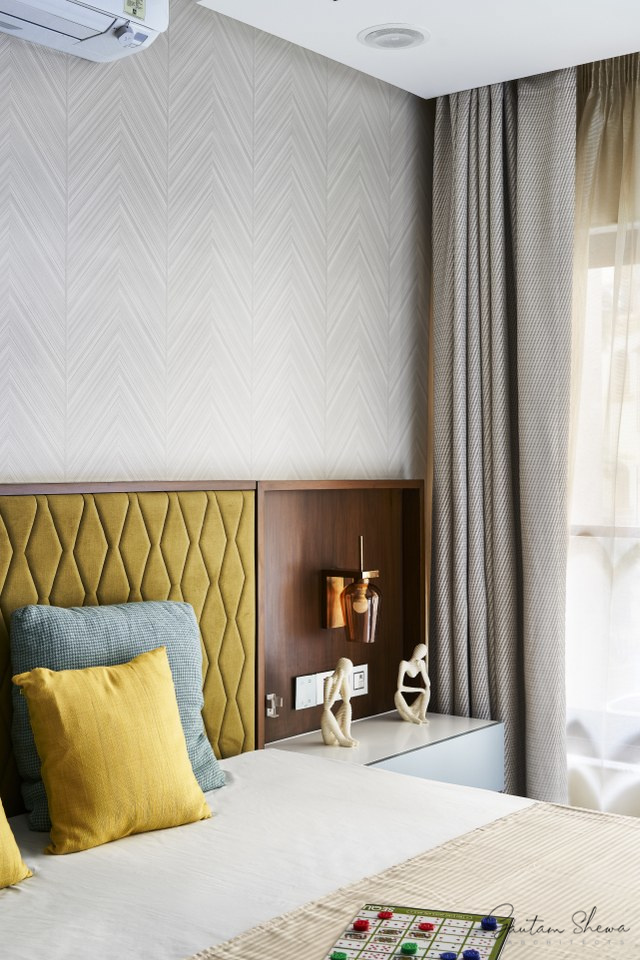 Given their love for traditions, they wanted their mandir to be at the heart of the house, something that they could look at without having to open doors and such. They wanted their house to have a lot of space and less clutter. Storage spaces, as in every household was also a priority.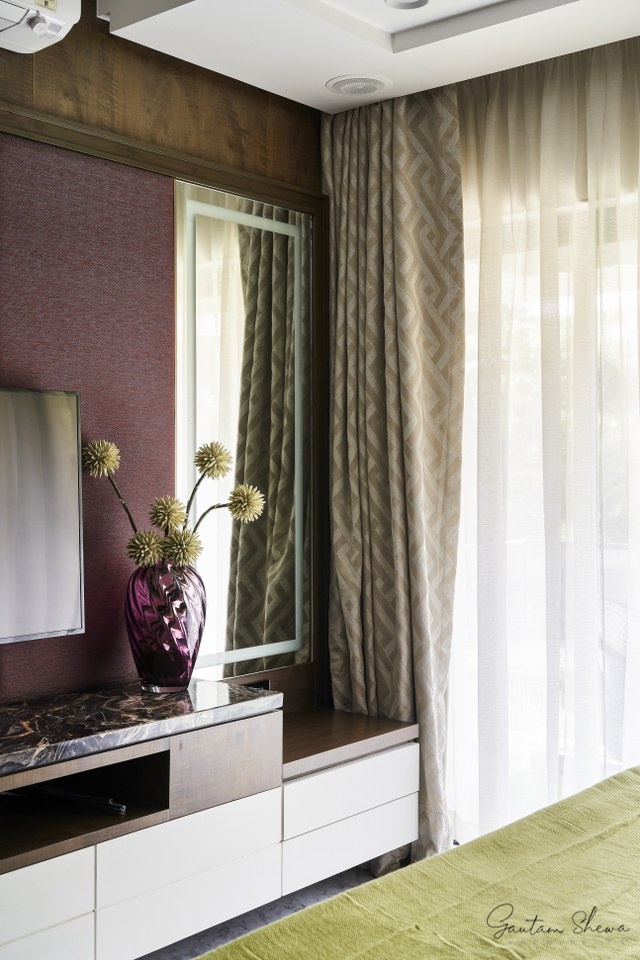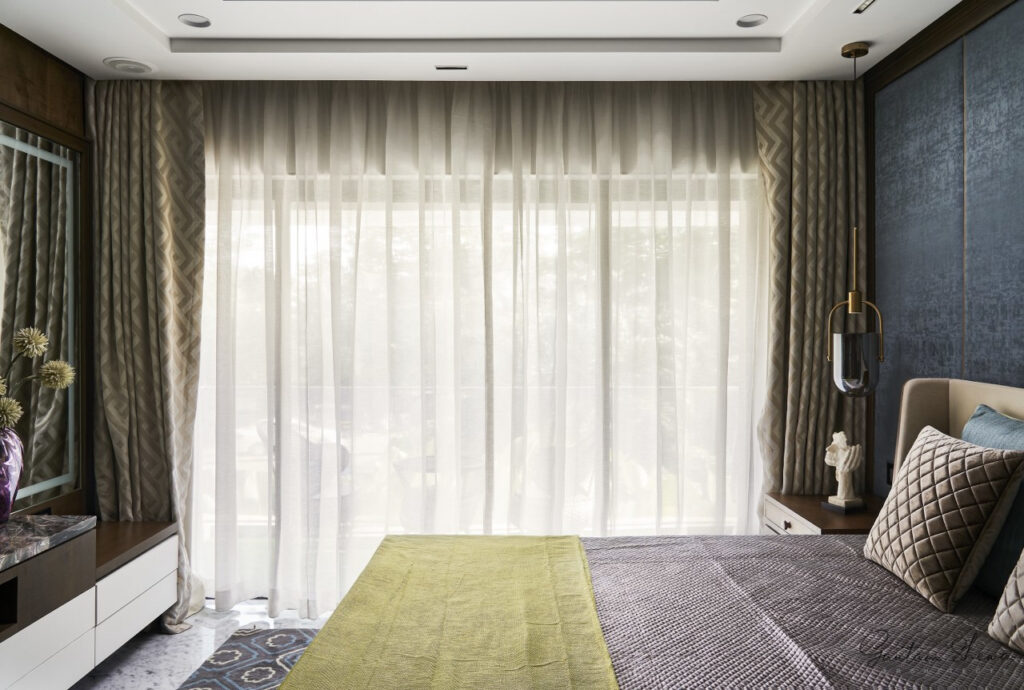 This project really helped us focus on the finer details. It also gave us wings to really experiment with art and such while staying true to the client's personalities and tastes. The house also has a lot of layering of textures, materials, textiles, and furniture pieces that helped us create depth, warmt,h and sophistication.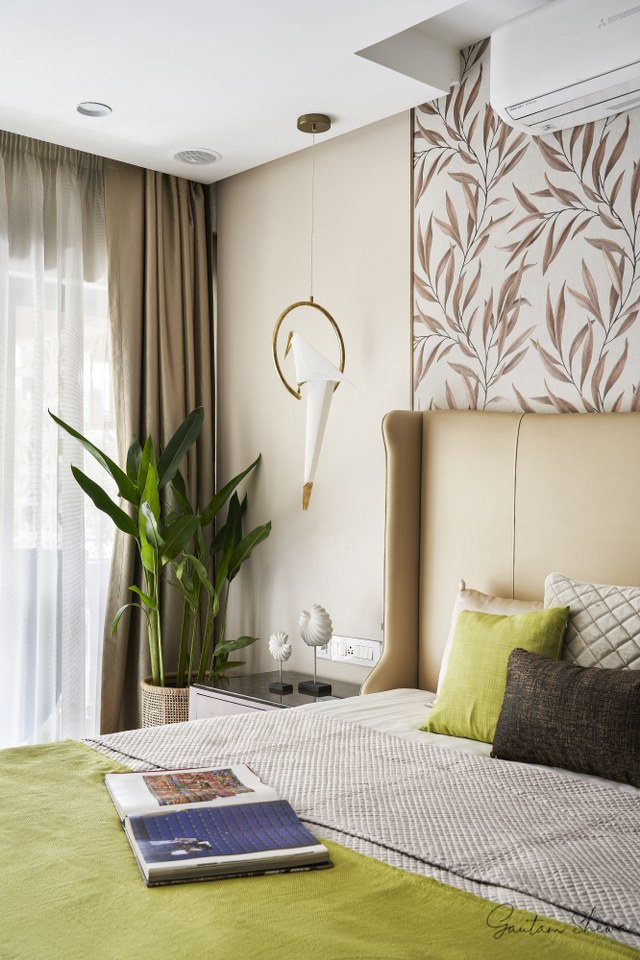 The project really made us think about how to make a house look cohesive despite all the different elements and artwork. Our favorite has to be the entrance and designing the door handle for the client. The Balcony is another area that we absolutely enjoyed making and love looking at now.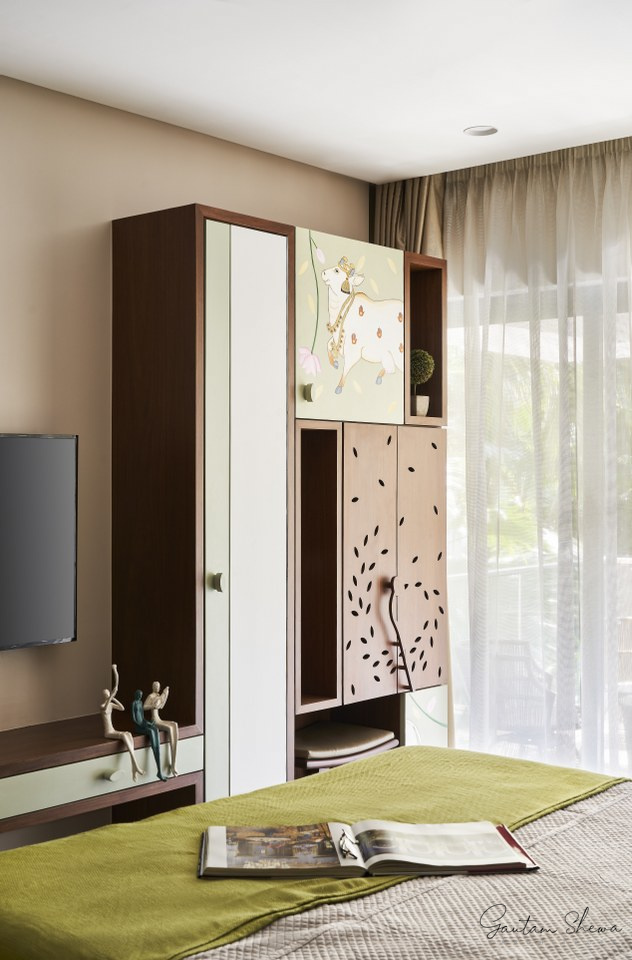 FACT FILE
Designed by : GAUTAM SHEWA ARCHITECTS
Project Type : RESIDENTIAL
Project Name : THE HOUSE OF ART
Location : JUHU, MUMBAI
Year Built : 2020
Duration of project : 4 MONTHS
Project Size : 2200 Sq.ft
Project Cost : 1.5 CR
Principal Architect : Ar. GAUTAM SHEWA
Team Design Credits : Ar. GAUTAM SHEWA, Ar. SURAJ PAYAR & Ar. RAKSHA JAIN
Photograph Courtesy : Yadnyesh Joshi
Products / Materials / Vendors : Finishes – Veneer, Merino Laminates / Doors and Partitions – Wooden partition door with Veneer / Lighting – Wipro / Sanitaryware – Kohler Co. / Windows – Fenesta Windows Furniture – Customized / Flooring – Satvario stone / Kitchen – Hafele / Paint – Royale Play, Asian Paint Royale , PU / Artefacts – Customized / Wallpaper – Wallpaper garage / Hardware – Hafele.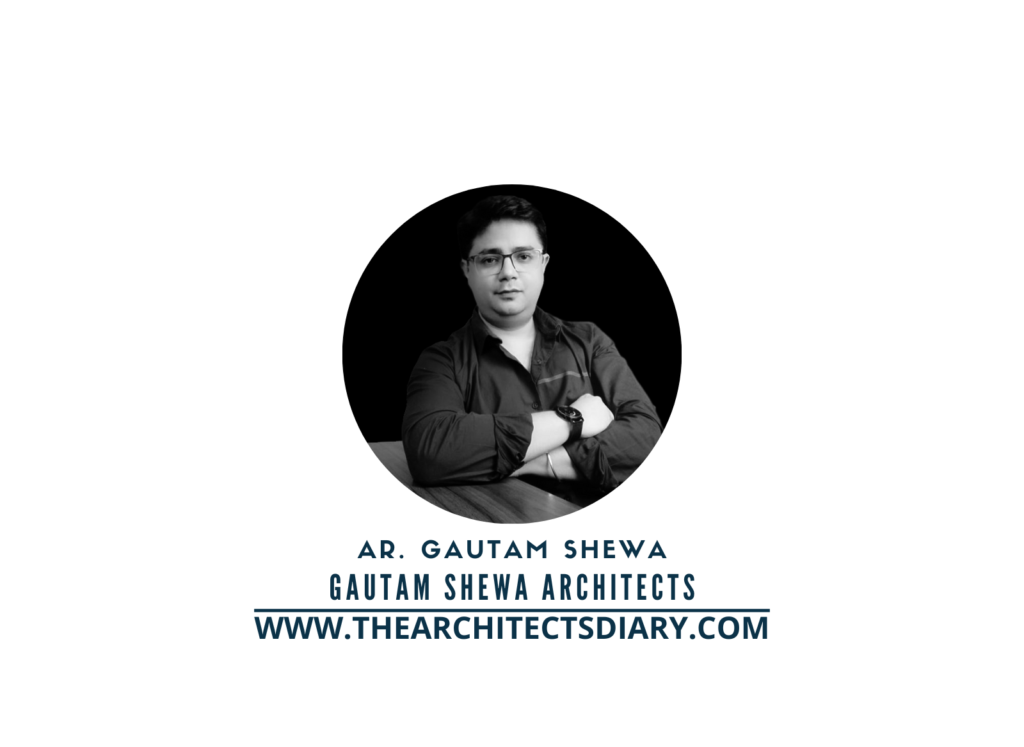 Firm's Website Link : GAUTAM SHEWA ARCHITECTS
Firm's Instagram Link : GAUTAM SHEWA ARCHITECTS
Firm's Facebook Link : GAUTAM SHEWA ARCHITECTS
For Similar Projects>>> THE KERALA-THEMED TRADITIONAL HOME WITH A MODERN TOUCH
The post This Apartment In Juhu Is A Perfect Juxtaposition Of Modern And Traditional | Gautam Shewa Architects appeared first on The Architects Diary.