Which literally means a little wealthy home is located on the plush green background abutting the Pashan lake in Pune. Designed by Ar. Pranav Saoji, this 3BHK apartment is an ode to modern and classical interiors with a homely vibe. This state of art design combines the modern design with the classic old world Victorian glamour. Conceptualized by Ar. Pranav, the apartment reflects the spirit of a cozy home whilst being in the vicinity of the ever-bustling Mumbai-Bengaluru highway.
This 3BHK Apartment is an Ode to Modern and Classical Interiors with a Homely Vibe | Pinwheel
Visit : Pinwheel
The space spread over 1300 Sq.ft. is a home to a lovely couple, their children and parents. The client's brief spoke about a home which not only is just well designed but also a comfortable abode where the family could make memories with their loved ones.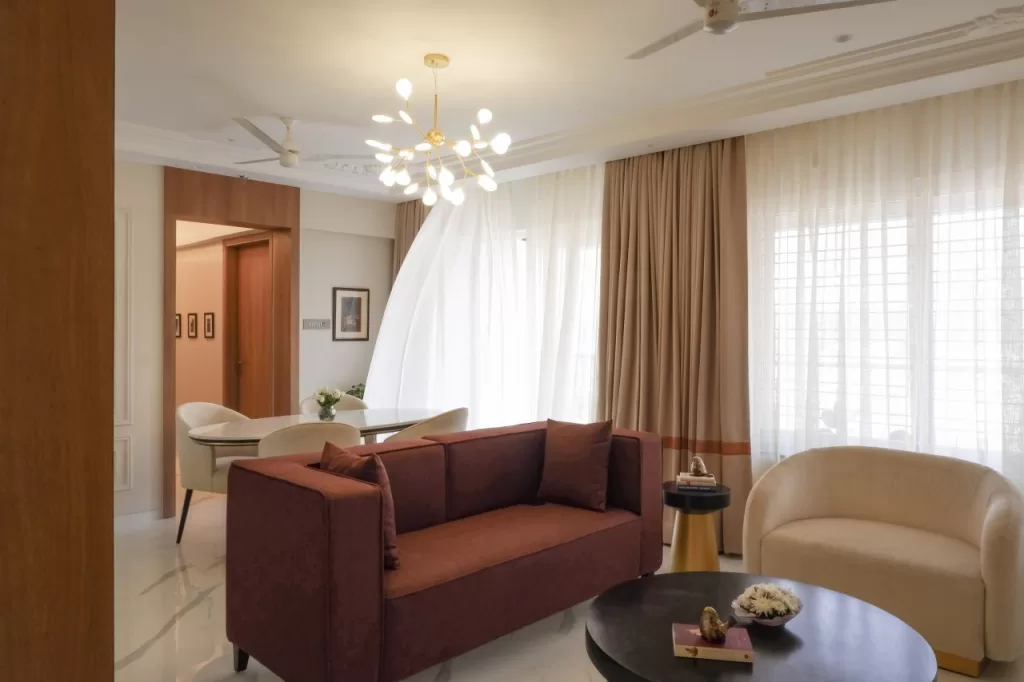 "Our ethos is to design the house with confidence, to play with materials piece by piece – one thing complimenting another. This contemporary apartment is filled with layers of curiosity and has been sensitively imagined to prioritize family living with the climate of comfort" – says the designer.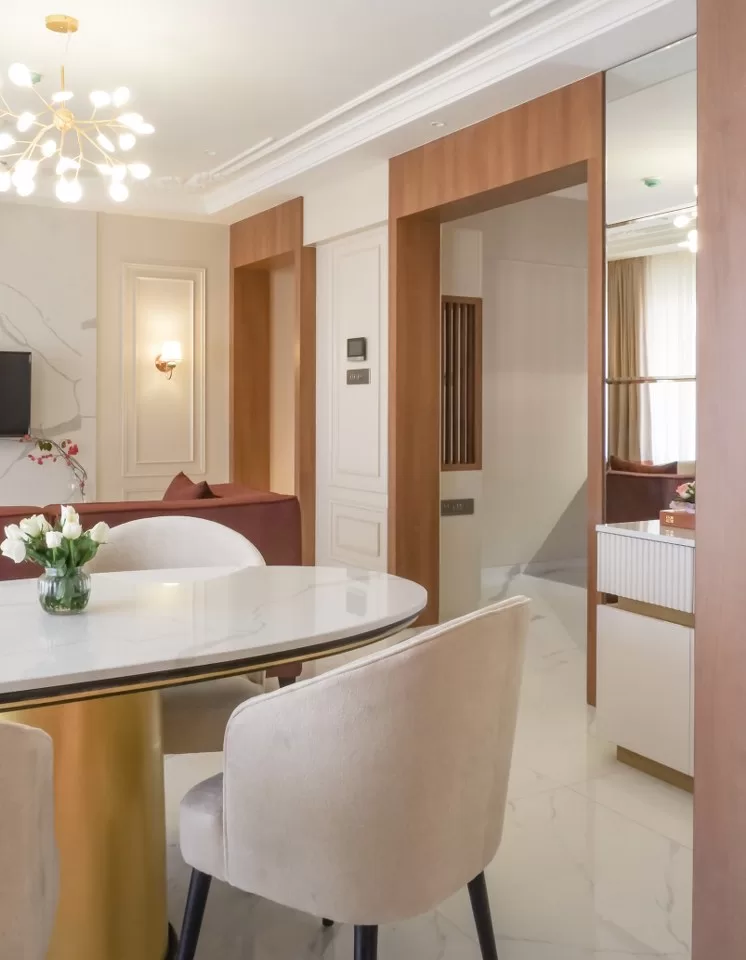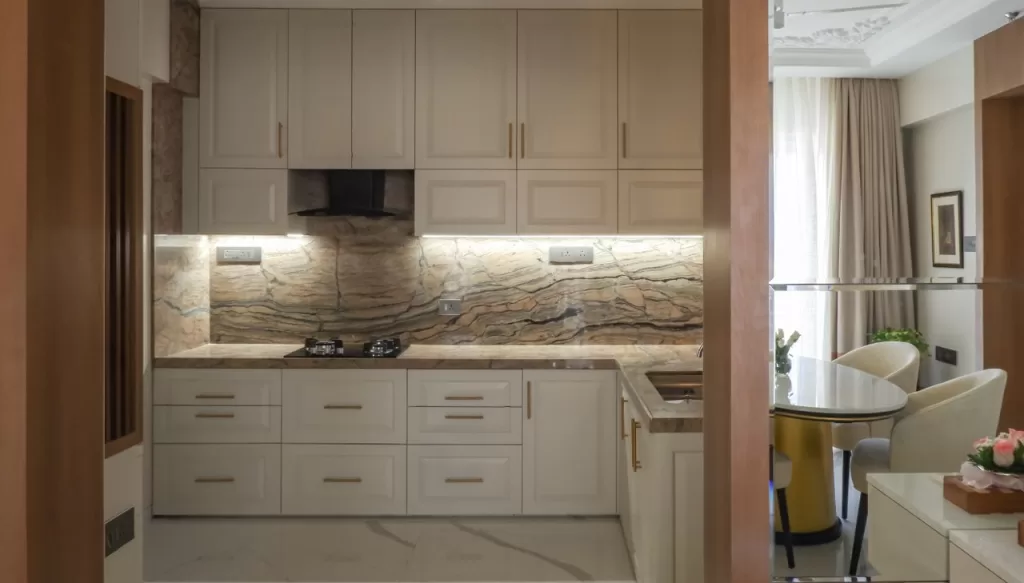 The home is enriched with accents, customized furniture pieces and art curios. Since the apartment is on the 15th floor, the abutting landscape has been utilized to create the plush background to the terrace and window sit outs in the bedrooms.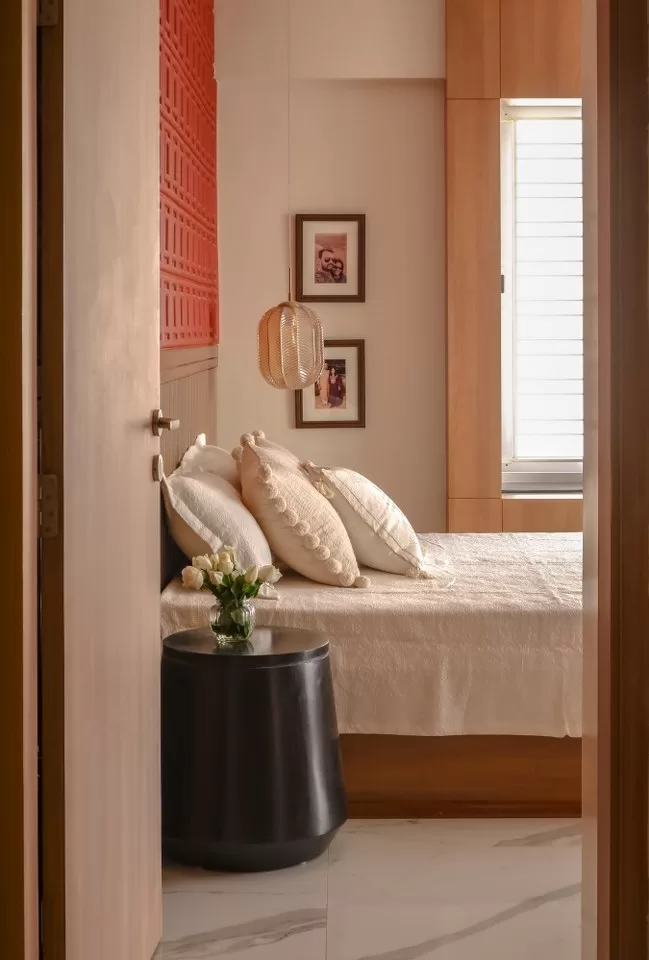 Each bedroom in the house has a distinct vibe that goes well with the overall look and feel of the house. The terracotta wall , the dull pink bed, floral embossed ceiling – each element resonates the personality of the residents.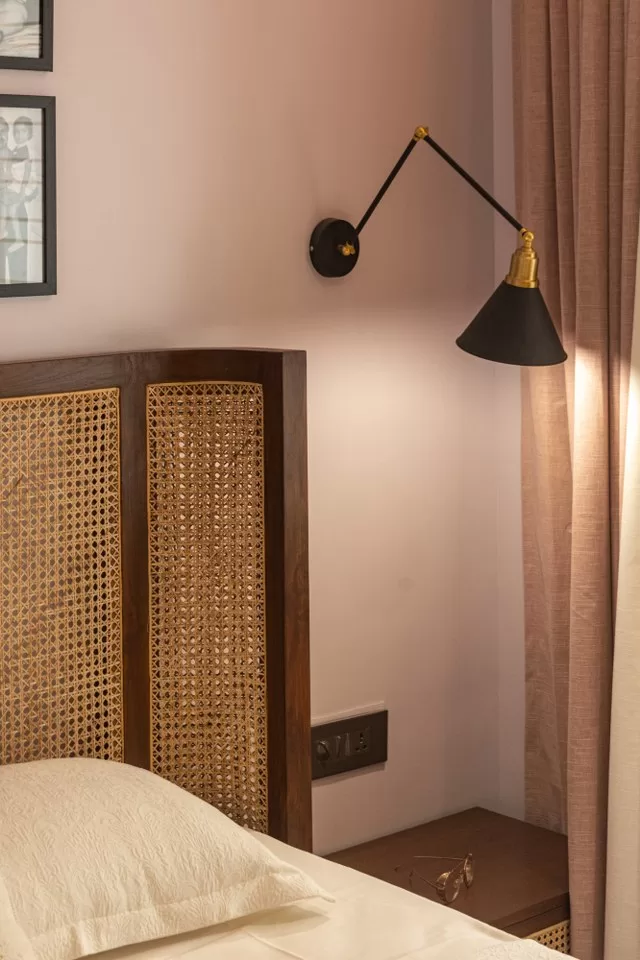 The minute details of this house enrich and make it a luxury experience – a poetry of space. Here the rich bustle of everyday family life exists in a space offering rest and recharge.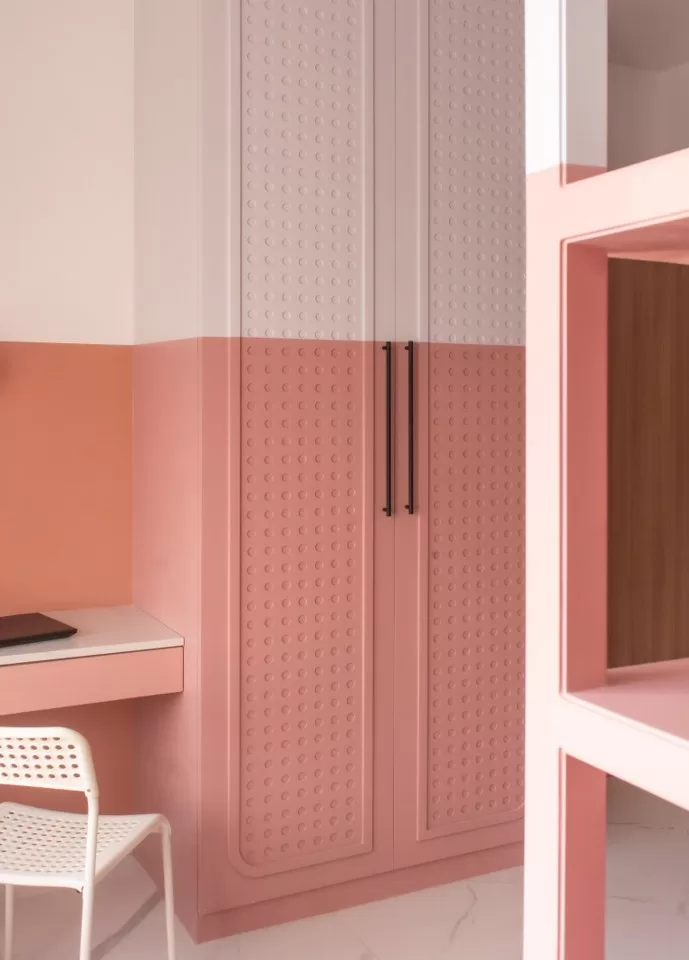 Fact File
Designed by: Pinwheel
Project Type: Residential Interior Design
Project Name: Odela home
Location: Bavdhan, Pune
Year Built: 2023
Duration of the project: 3 Months
Project Size: 1200 Sq.ft
Principal Architects: Ar. Parul Nilakhe & Ar. Pranav Saoji
Photograph Courtesy: ENIGMA Visual
Products / Materials / Vendors: Finishes – Kalinga, Natural Veneer, Nature teak wood, Indian Granite Wallcovering / Cladding – Clay tiles, Kalinga / Lighting – Philips / Paint – Asian paints / Artefacts – Darja & Altrove / Wallpaper – Themes / Hardware – Hettich.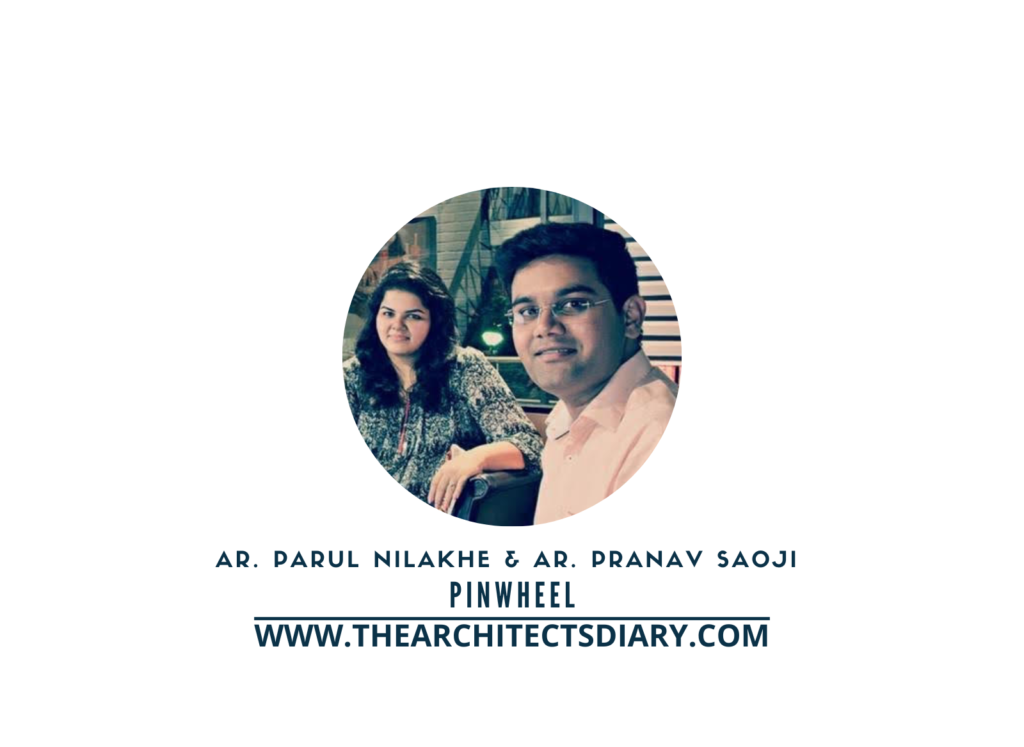 Firm's Instagram Link: Pinwheel
Firm's Facebook Link: Pinwheel
For Similar Project>>> This Two-Bedroom Apartment is Tucked into the Corners of Peaceful, Inviting and Spacious Property
The post This 3BHK Apartment is an Ode to Modern and Classical Interiors with a Homely Vibe | Pinwheel appeared first on The Architects Diary.