Located in Mundra–Kutch, India and designed by principal designer Munir Khatri of HD Architects, this building, an outlet for Fortune Mart breaks away from conventional straight lines and geometrical shapes, embracing a fluid and organic form that harmonizes with its surrounding environment. The S building is a stunning example of modern architecture that beautifully blends traditional workmanship with innovative design.
The S building is a Stunning Example of Modern Architecture that Beautifully Blends Traditional Workmanship | The HD Architects
Visit : The HD Architects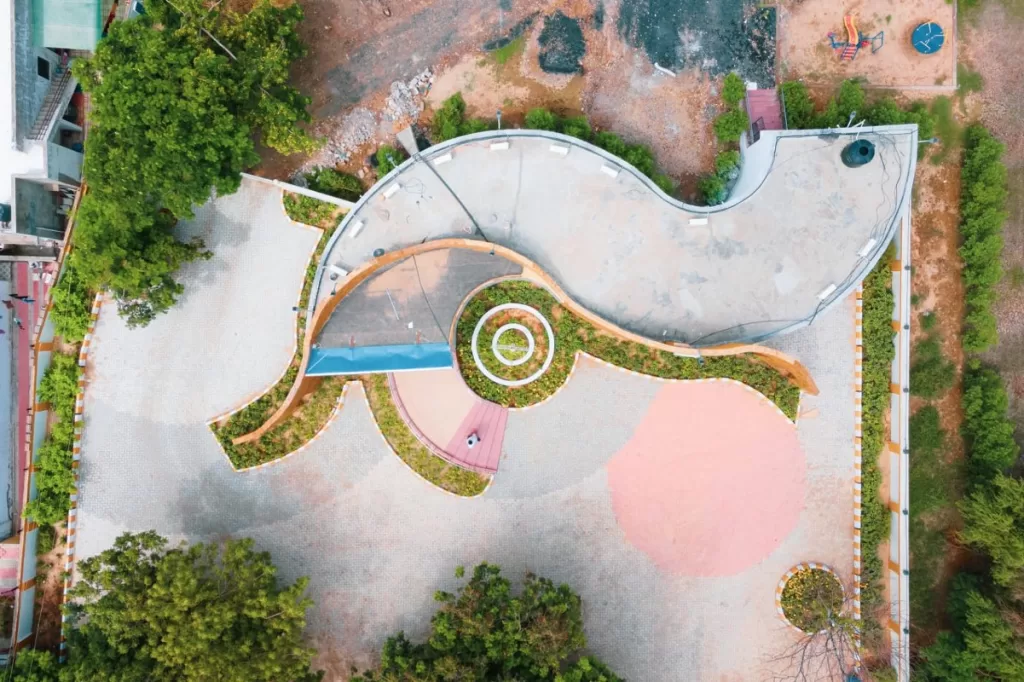 As the largest private port in India, Mundra has a rich history as an important mercantile center and port. The Fortune Mart serves as an iconic landmark, enhancing the visual appeal of the landscape and contributing to the town's significance.
The building's unique design fosters a timeless environment, encouraging meaningful dialogue between the past and the present. By promoting a sense of continuity and connection, Fortune Mart becomes more than just a structure; it becomes a space that transcends time.
Apart from its aesthetic brilliance, the design incorporates sustainable construction techniques, contributing to a built environment that is environmentally friendly and culturally rich. The organic and dynamic nature of the building has a positive psychological impact on occupants and visitors, promoting a sense of calmness and tranquility.
Fortune Mart serves as a versatile space accommodating various activities, both within and around the building. It was conceived as a dynamic gallery space that can adapt and evolve seamlessly, transforming interiors into canvases to showcase featured products.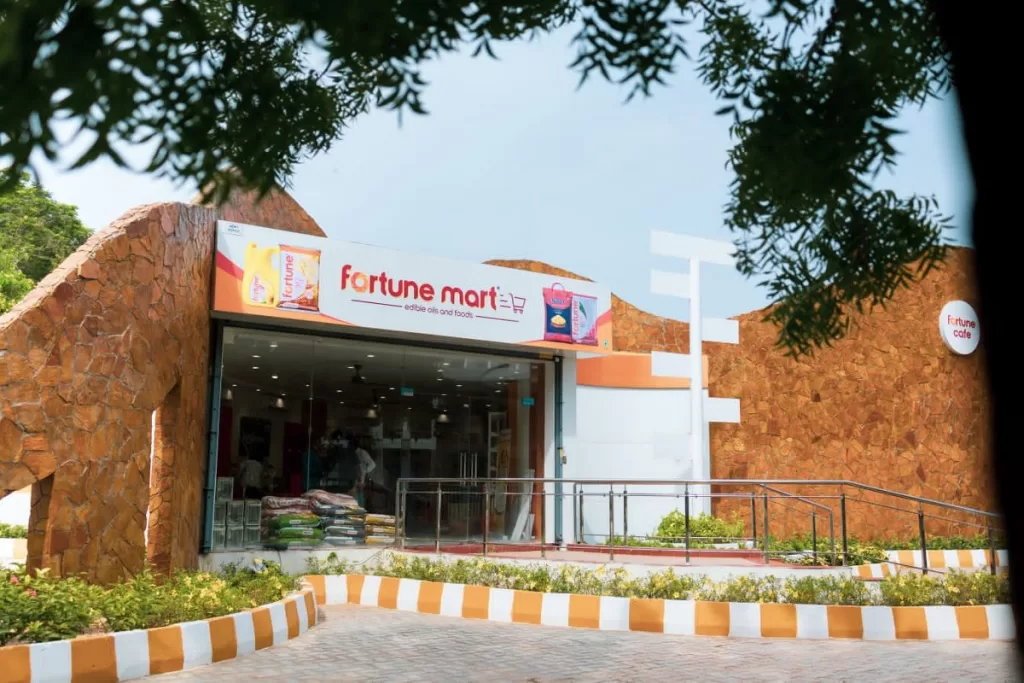 The building's elliptical shape, made from cement concrete blocks, spans 2200 square feet and complements the real and natural beauty surrounding the structure. Natural stone-cladded walls add to its visual allure, and circular concentrated boundaries encourage lush plantations around the building, further integrating it with nature.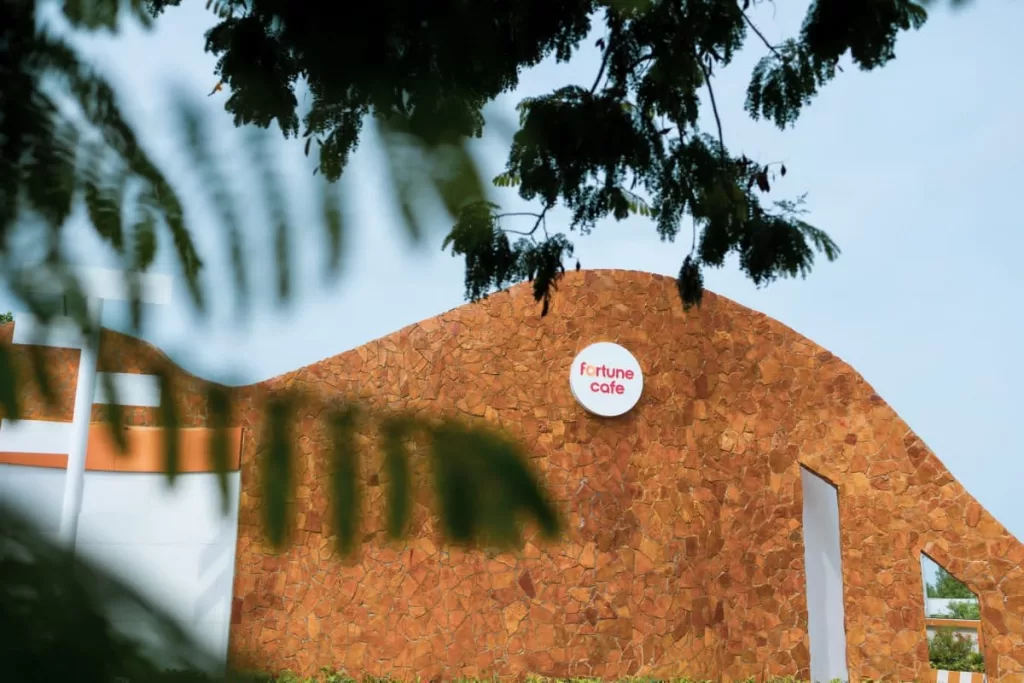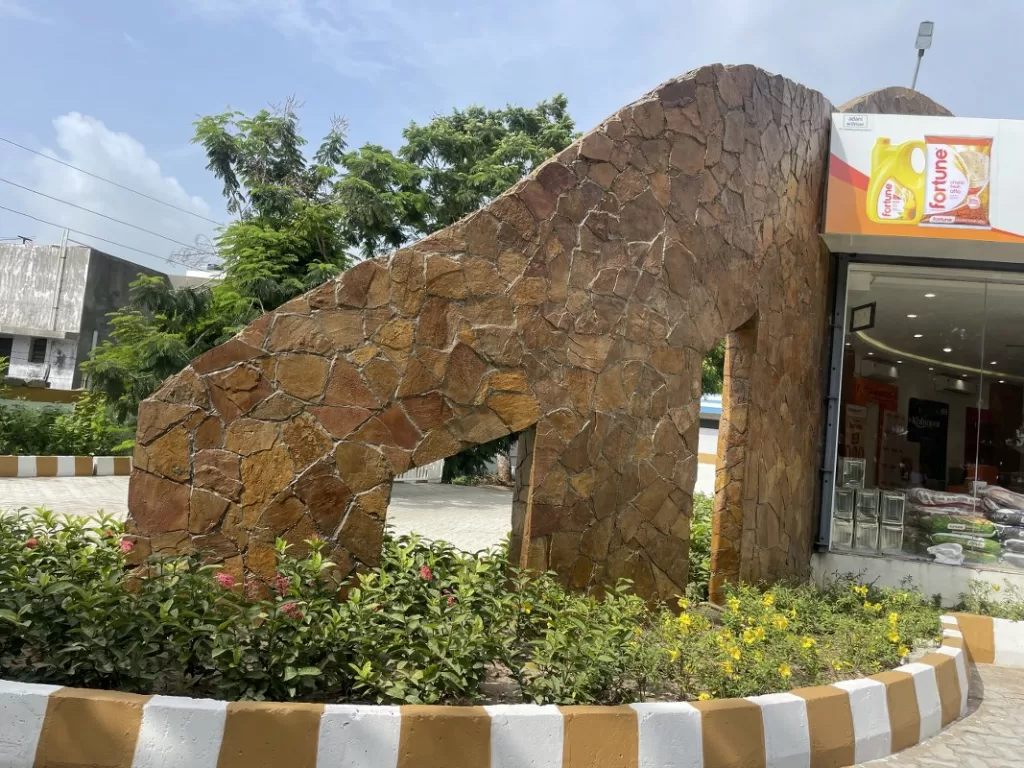 The project represents an extraordinary shopping mall and a new destination for the inhabitants of Mundra city. Its continuous, fluid, and perpetual design not only shapes the structure but also shapes the visitors' experience within, engaging all senses.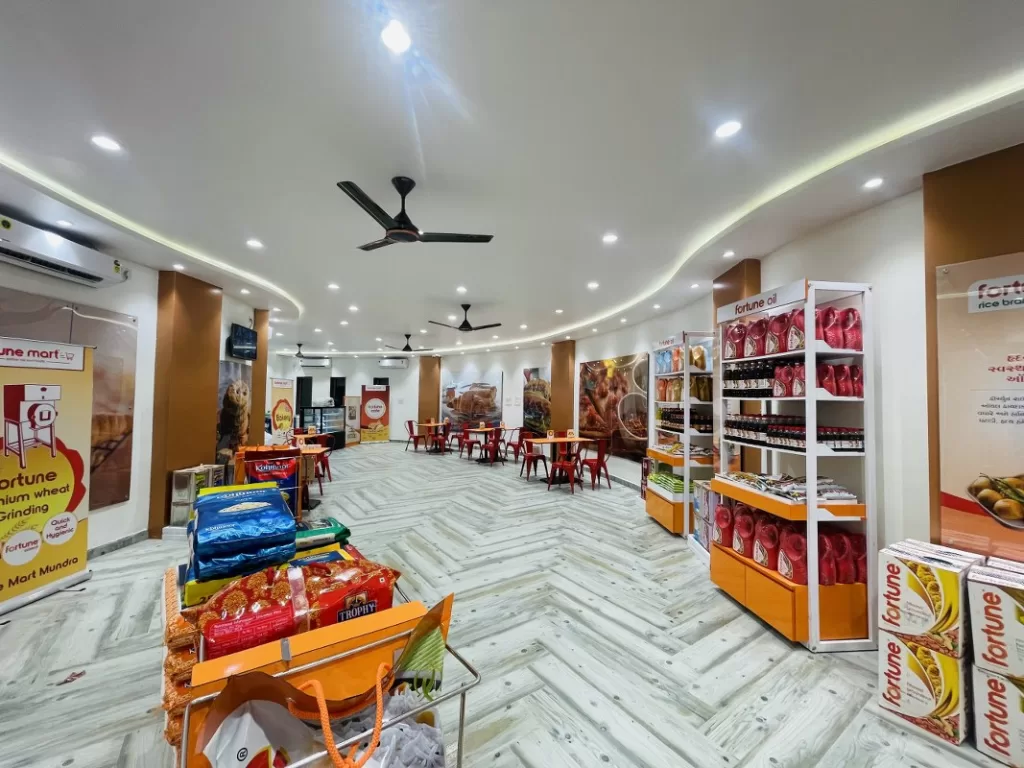 Fortune Mart opened to the public in July 2023, featuring a large parking area, reception area, and a 100-feet long exhibition space. It embodies the vision of creating a space that blurs the boundaries between built form and nature, offering a tranquil quality that allows visitors to immerse themselves in its beauty and energy.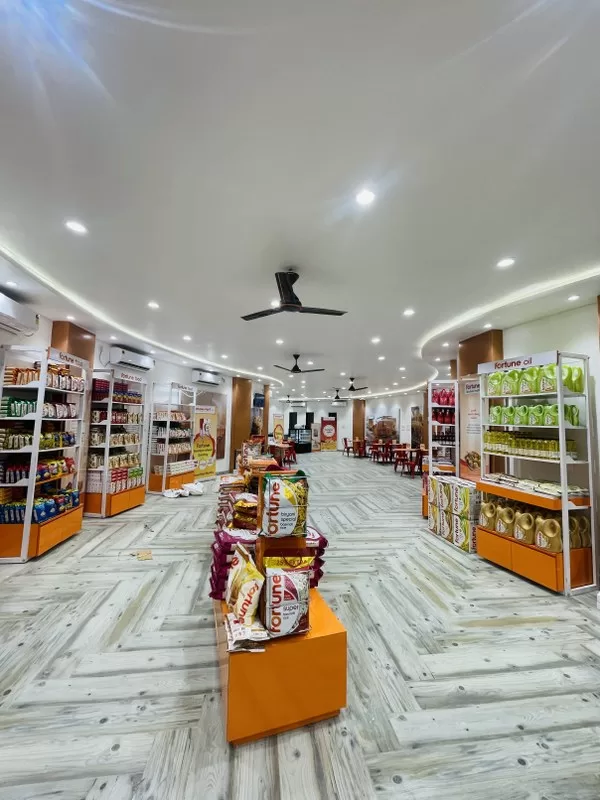 Skilled artisans involved in the construction process have showcased their expertise in traditional building techniques, adding a touch of craftsmanship and wisdom to the project.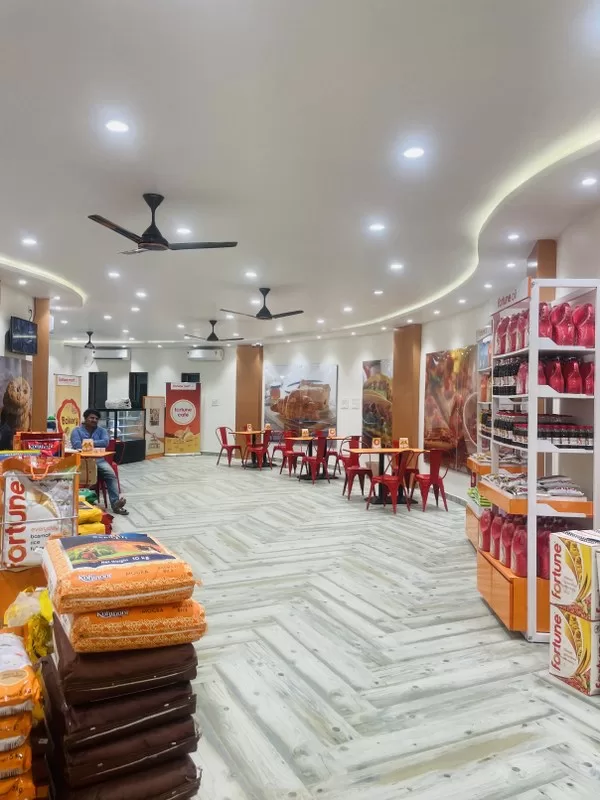 Overall, The Fortune Mart stands as a testament to the power of innovative design, sustainable practices, and cultural richness, providing a truly immersive and enchanting experience for visitors and inhabitants alike.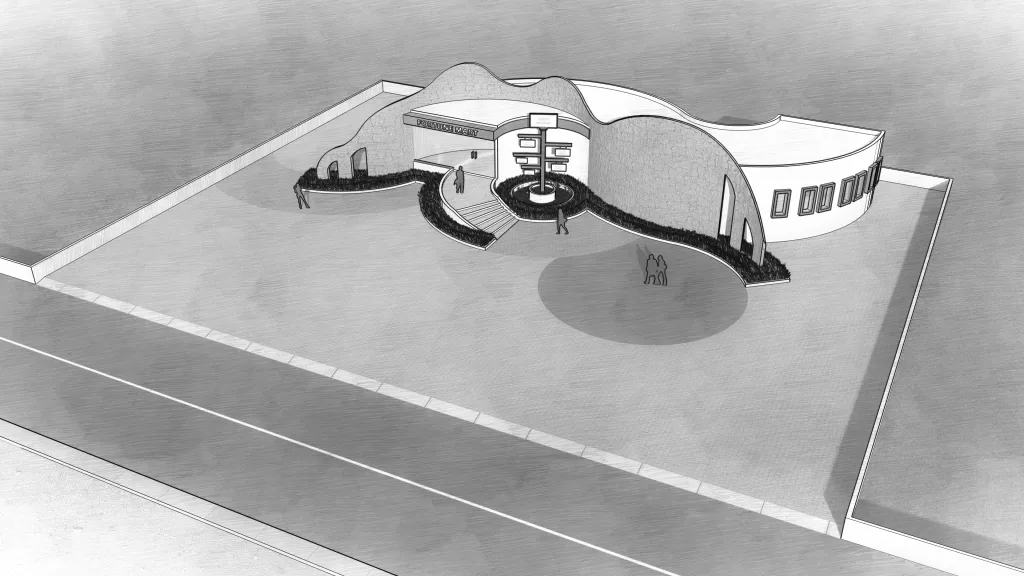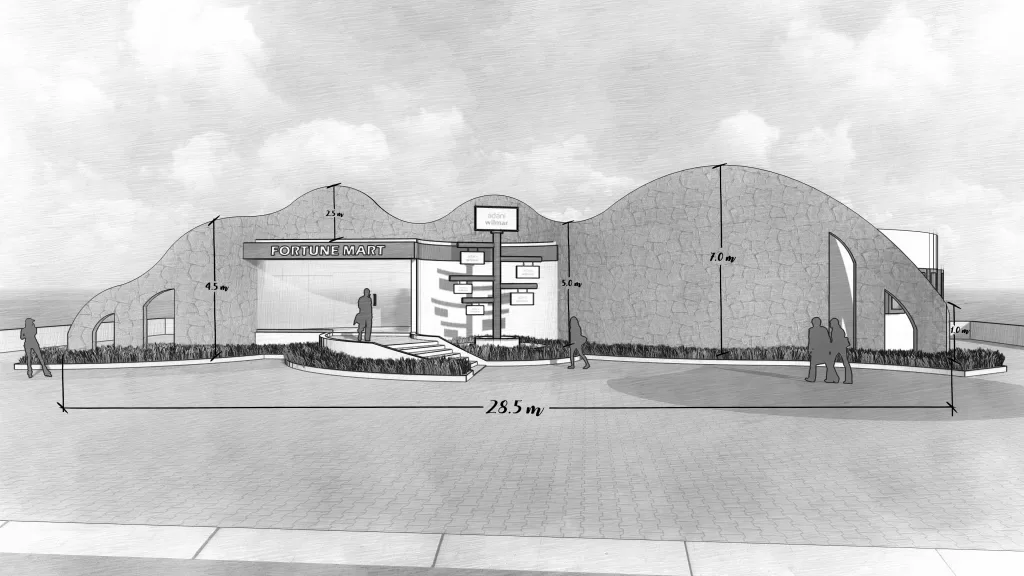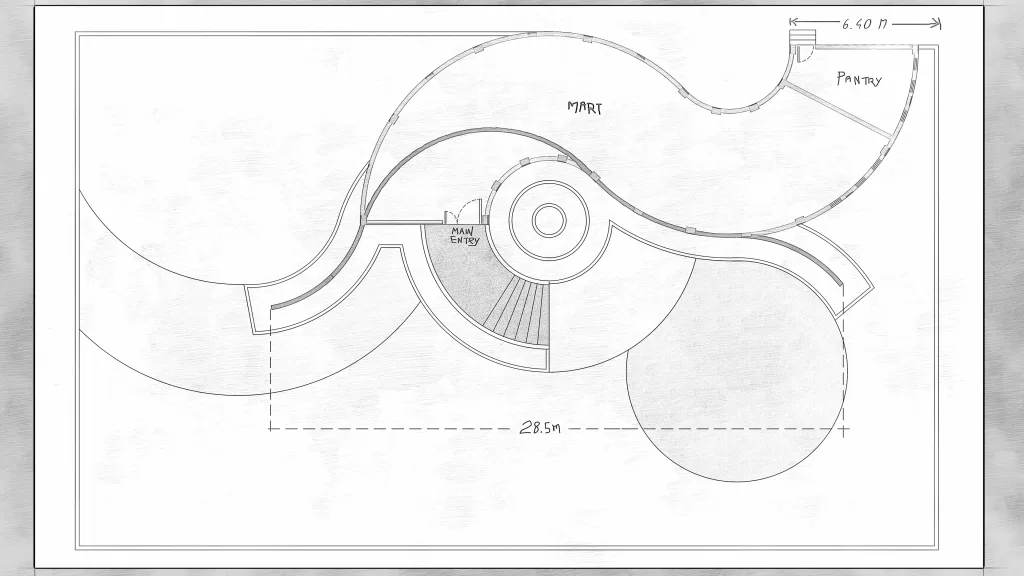 Fact File
Designed by: The HD Architects
Project Type: Commercial Building and Cafe
Project Name: S Building
Location: Baroi, Mundra-Kutch
Year Built: 2023
Duration of the project: 1 Year
Project Size: 2200 Sq.ft
Principal Designer: Munir Khatri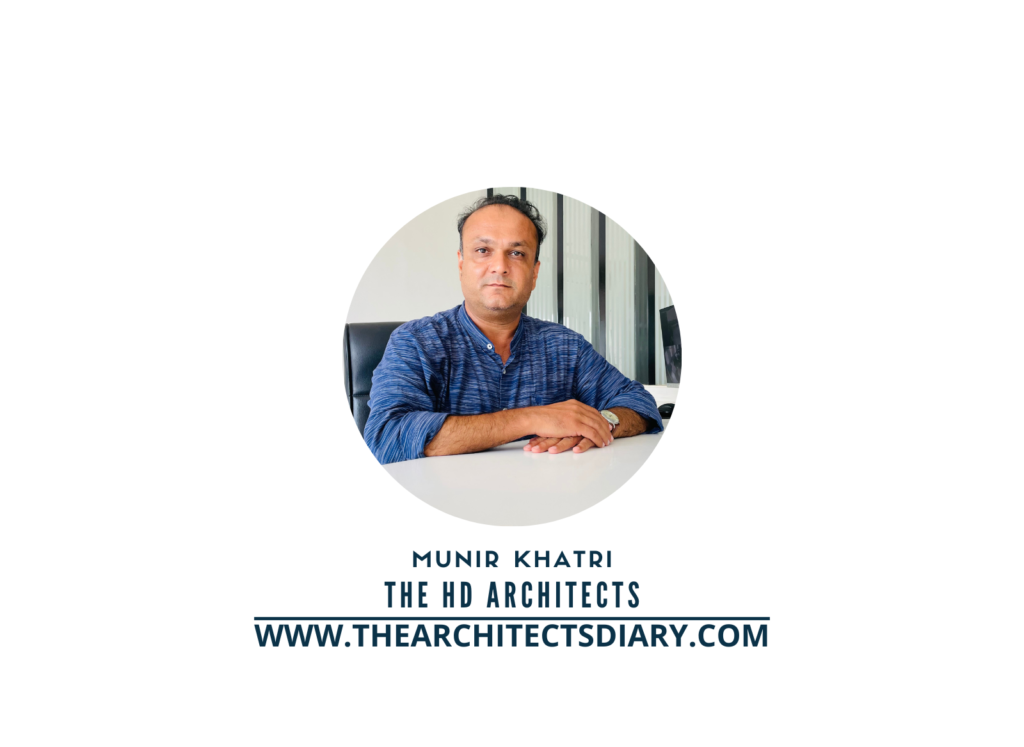 Firm's Linkedin Link: The HD Architects
For Similar Projects >> A Remarkable Architectural Project that Seeks to Honor and Celebrate the Traditional Way of Living | Aangan Architects
The post The S building is a Stunning Example of Modern Architecture that Beautifully Blends Traditional Workmanship | The HD Architects appeared first on The Architects Diary.