The Design aim of the "Lime House" revolves around transforming the concept of interior design in dense India urban cities. The owners of this small two-bedroom apartment in an old gated colony of Mumbai approached us while looking for someone 'who could understand the use of natural or recycled materials in making a simple, comfortable living space.' Incorporating greener methods & materials in one's home is not just for the purpose of being sustainable, it is a step taken to protect our eco- system. We worked in collaboration with the owners and other material experts to consciously design the space, and improve their quality of life. The Lime House is designed using sustainable materials, passive design strategies and user-oriented furniture design.
The Lime House Is Designed Using Sustainable Materials, Passive Design Strategies And User-Oriented Furniture Design | Design Unbound
Visit : Design Unbound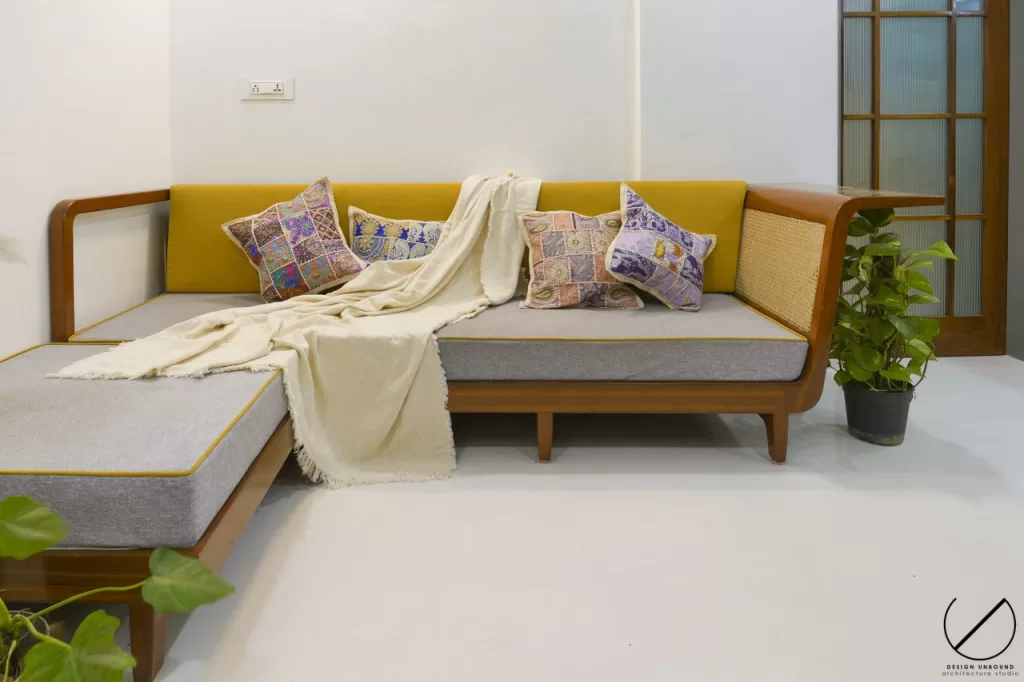 Fully openable windows enhance the natural ventilation in all rooms, serving as a passive design strategy. Both the furniture design and layout are done in a flexible manner which allows spaces to be used in multiple ways.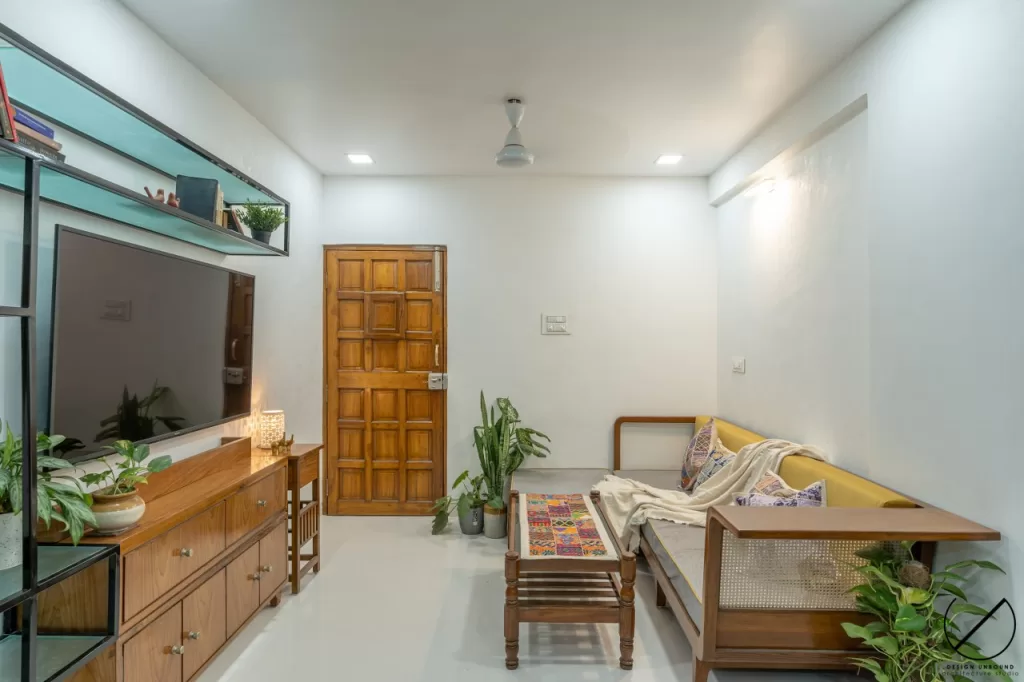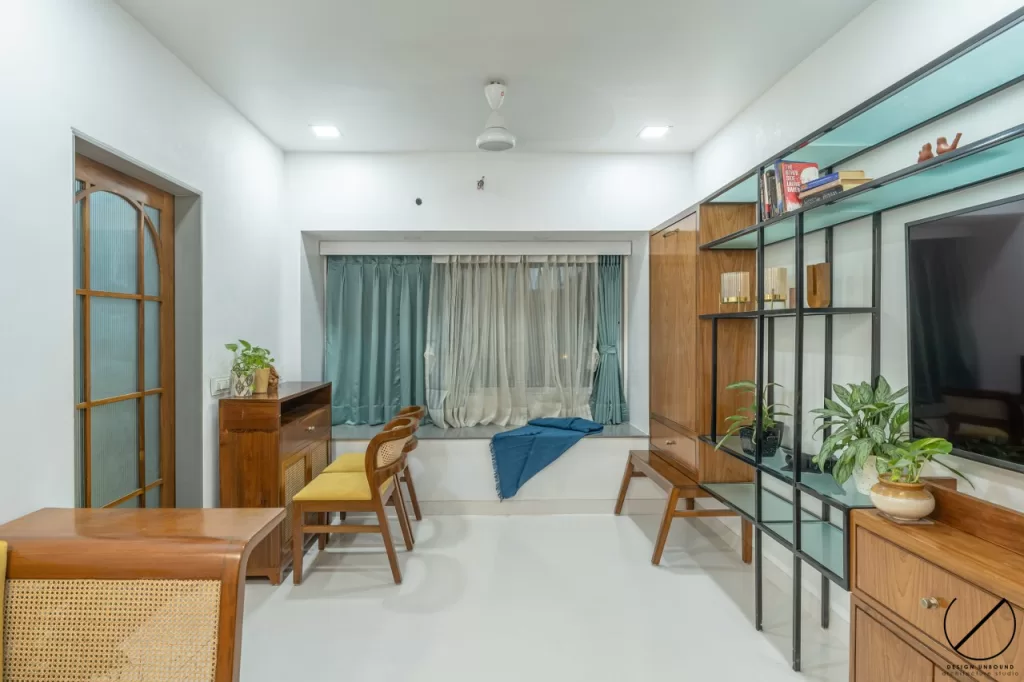 For example, the window seating in the living room becomes a part of the dining area when the table is unfolded. As necessary for any Indian household, we've made the space adjustable to accommodate upto 15 people, which can be done by re-arranging the furniture.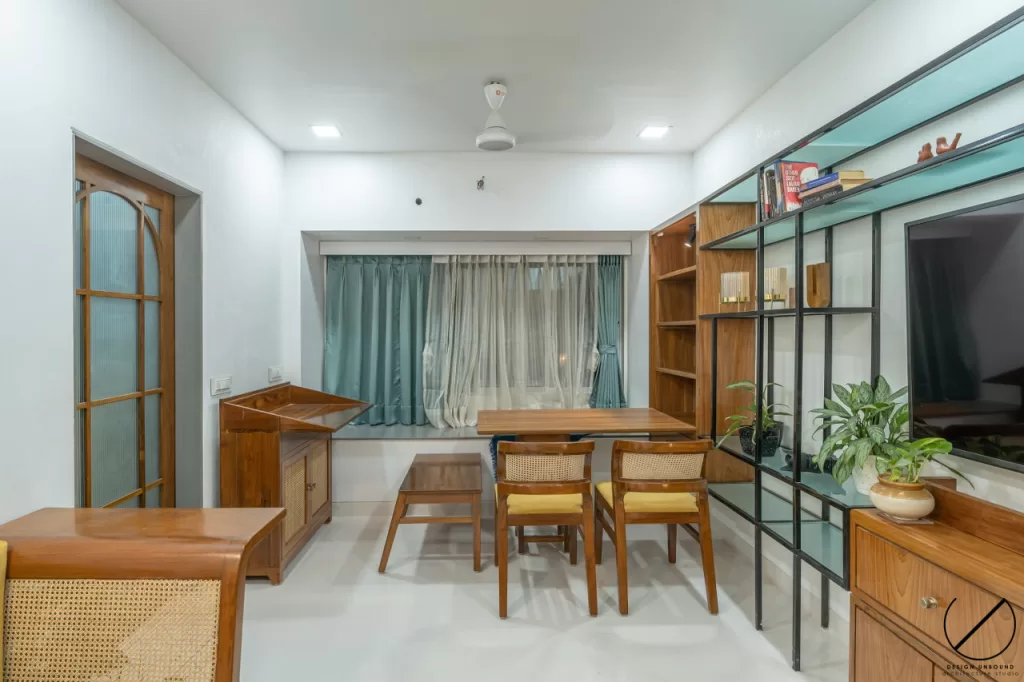 With the rise in air temperature due to global warming, there is a need to keep the indoors as comfortable as possible without excessive use of electricity for air conditioning.
The apartment being west and south- facing created a challenge of its internal temperature rising because of its external walls being exposed to the sun.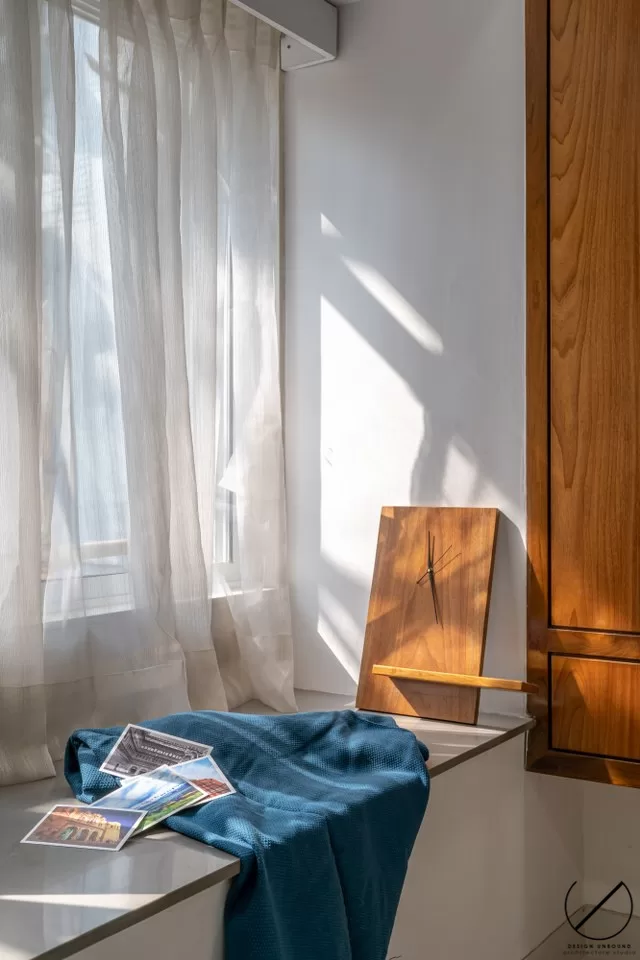 A wall plastered with lime has the tendency to absorb moisture due to its high level of porosity, as opposed to a wall plastered with cement and paint that are impermeable. Due to this property of lime plaster, dampness or water leakages on the surfaces of the walls during monsoons are reduced.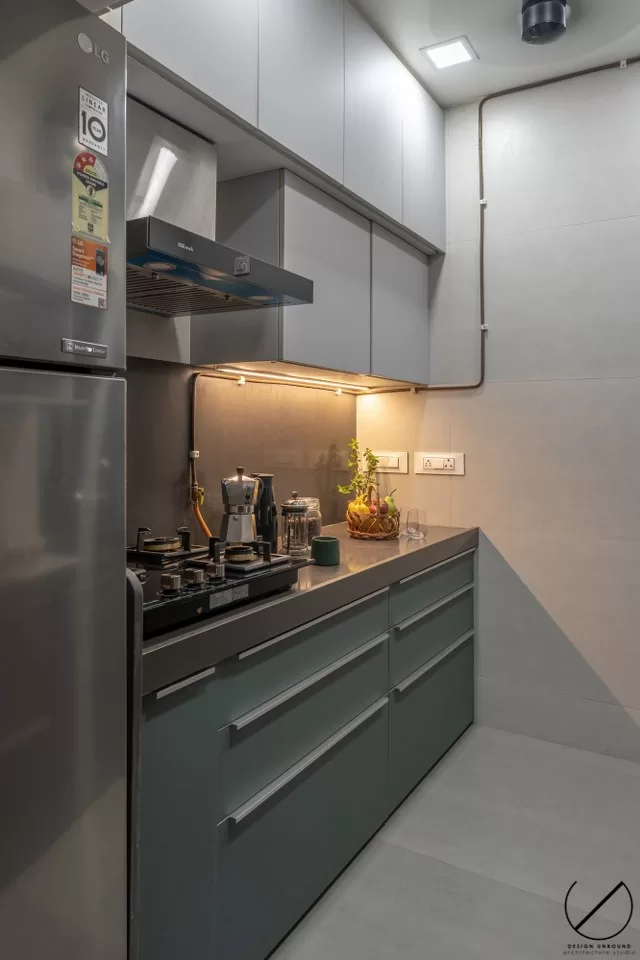 As a solution to this, we were prompted to revisit traditional methods that were much more prevalent before the discovery of modern materials like concrete – the principles of building with mud and lime plaster.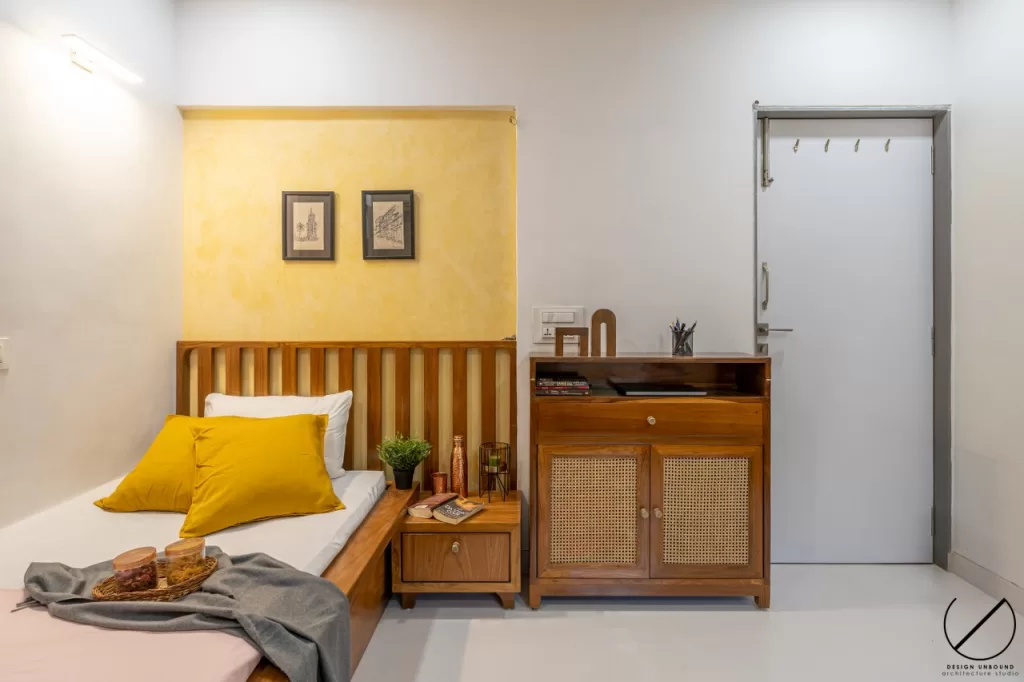 A cushioned niche near the master bedroom window also serves two purposes- to be used as a bench with a desk for writing or to enjoy a lazy afternoon nap.
The plaster simply absorbs the water which then evaporates on its own. This absorption of moisture causes a transfer in the latent heat which keeps the walls cooler in summers.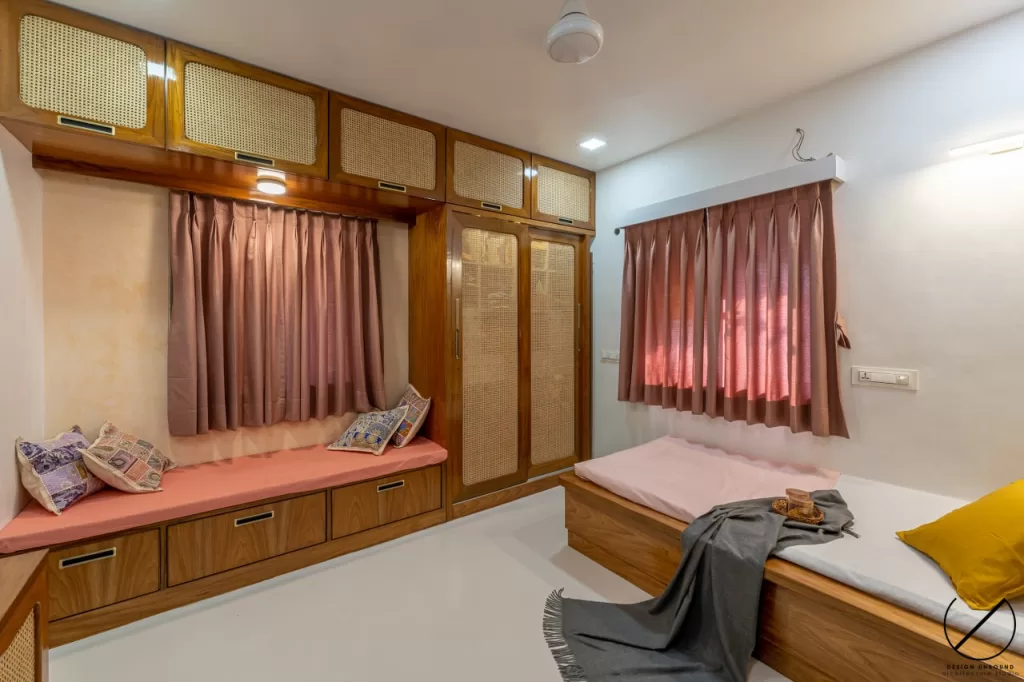 It also repels dust and the high pH of lime prevents the growth of mould, making the air quality healthier especially for people with allergies.
The process involved making lime plaster with natural aggregates. A base coat of surkhi or brick bat powder obtained by crushing and sieving waste bricks from construction sites further eliminates the need of using virgin materials like river sand.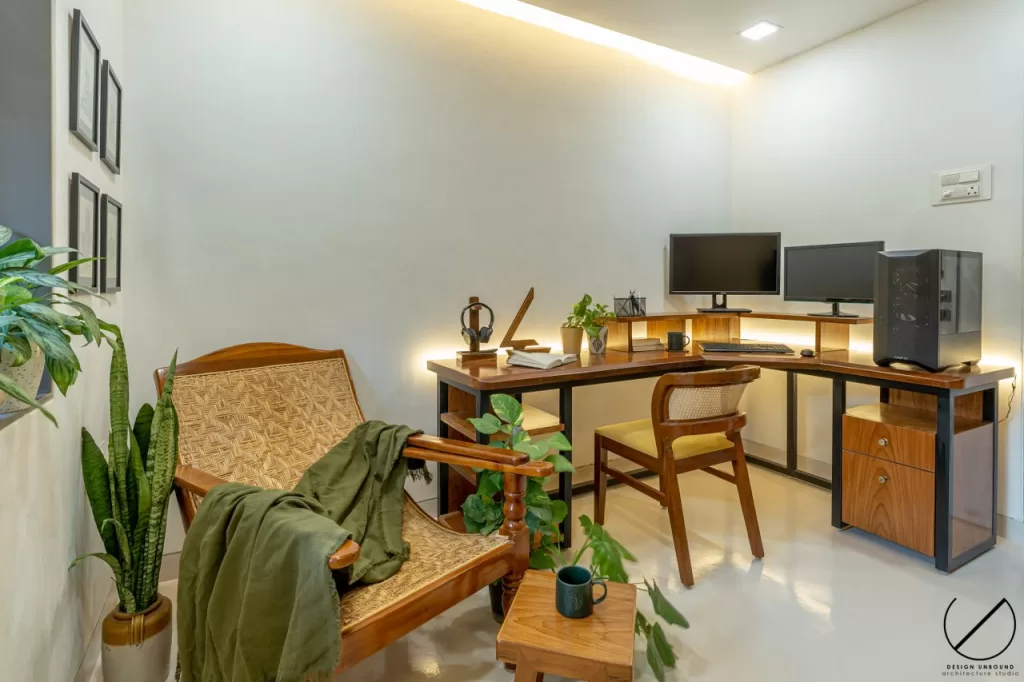 Multiple samples involving varied combinations of surkhi and river sand were made in order to come up with a mix best suitable for the climatic conditions of the site.
The Lime House has been envisioned as a contemporary solution to the changing climate through incorporating well-designed spaces in sustainable materials. Focusing on comfort and minimalistic living, this space intertwines modern design with the simplicity of life.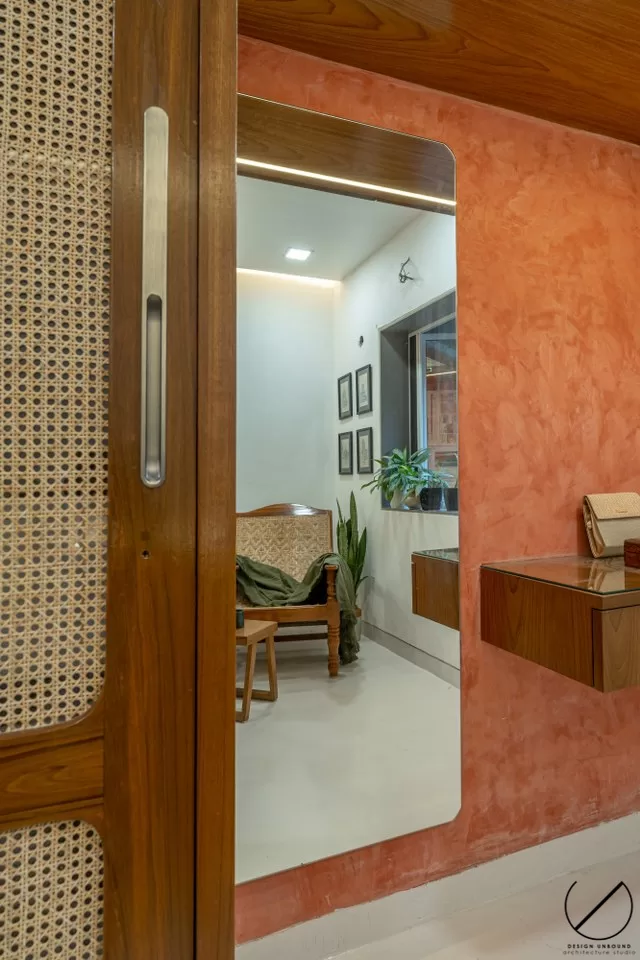 Fact File
Designed by : Design Unbound
Project Type : Residential Interior Design
Project Name : The Lime House
Location : Nerul, Navi Mumbai, Maharashtra
Year Built : 2021
Duration of the project : 8 months
Project Size : 700 Sq.ft
Project Cost : 25 Lakhs
Principal Architects : Ar. Sagar Kudtarkar & Ar. Akash Sharma
Team Design Credits : Ar. Khyati Patel, Ar. Manna Sam & Ar. Gargi Sawant
Photograph Courtesy : Relic Studio
Products / Materials / Vendors : Sanitaryware – jaquar / Furniture – Aamir Wood Works / Flooring – Vishal Mhapralkar / Kitchen – Sleek Kitchen / Paint – 3 coats of lime plaster / Artefacts – Antara Pain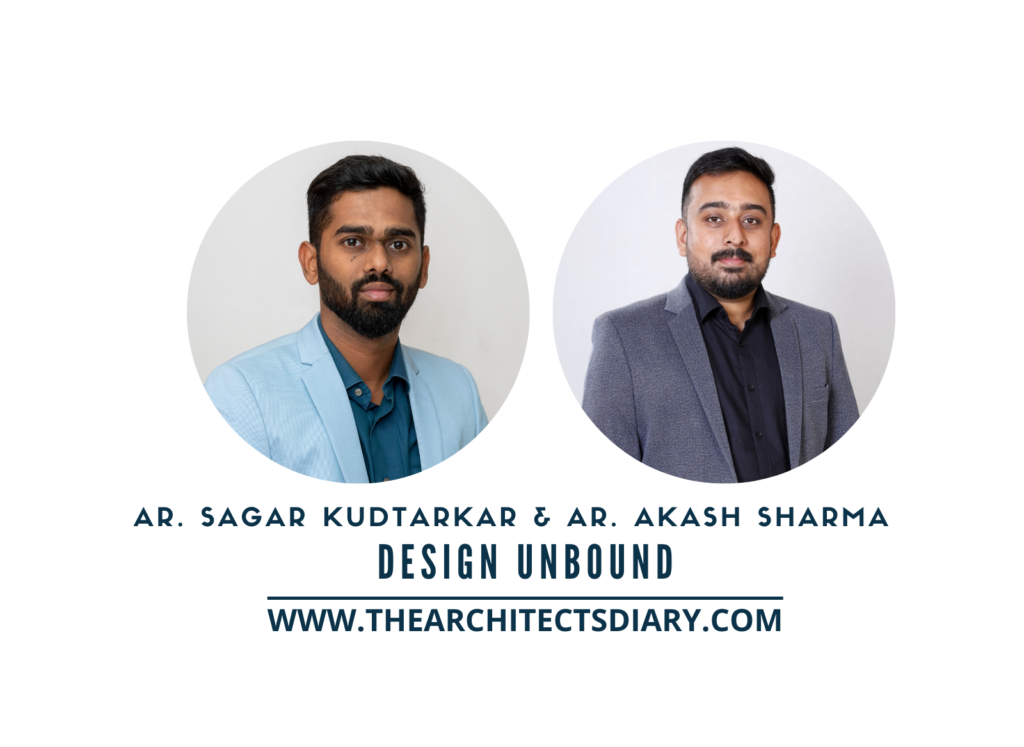 Firm's Website Link : Design Unbound
Firm's Instagram Link : Design Unbound
Firm's Facebook Link : Design Unbound
For Similar Project >> This Mumbai Apartment Is Flooded With Ample Natural Light And Huge Fenestrations
The post The Lime House Is Designed Using Sustainable Materials, Passive Design Strategies And User-Oriented Furniture Design | Design Unbound appeared first on The Architects Diary.