The lakeshore house on the beautiful Lake Osman Sagar, Hyderabad, India, is now occupied. This lot of pics gives a sense of the beautiful Lakeshore site. All 50 acres of it, the occasional cobra and Mongoose, were sighted during construction! Taking one back to Rikki tikki tavi…
The Lakeshore House On The Beautiful Lake Osman Sagar, Hyderabad | SPASM Design Architects
visit : SPASM Design Architects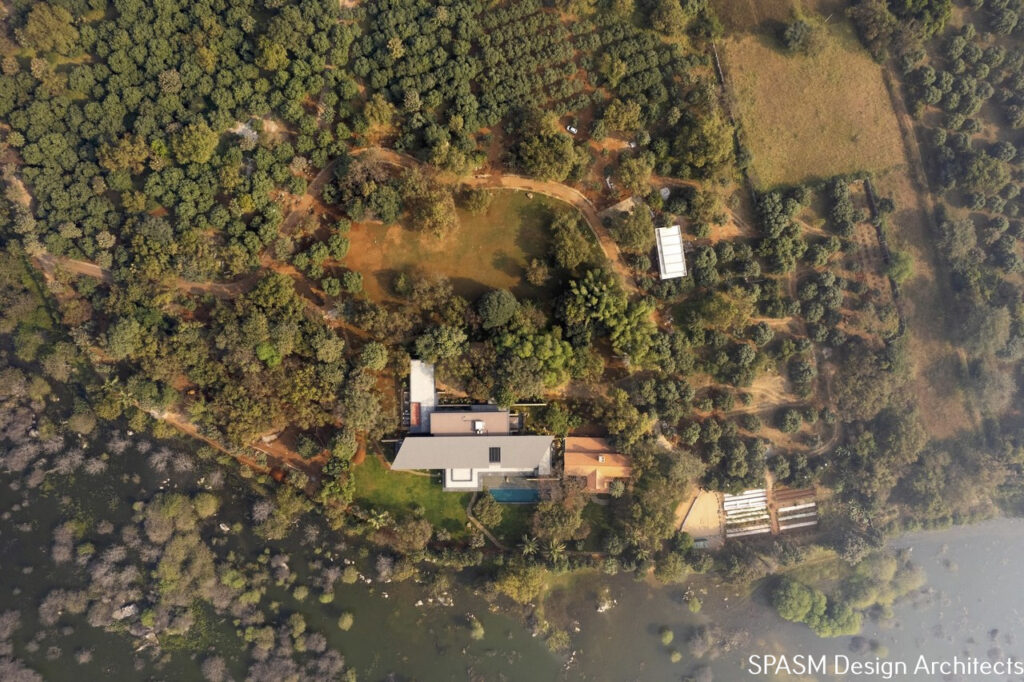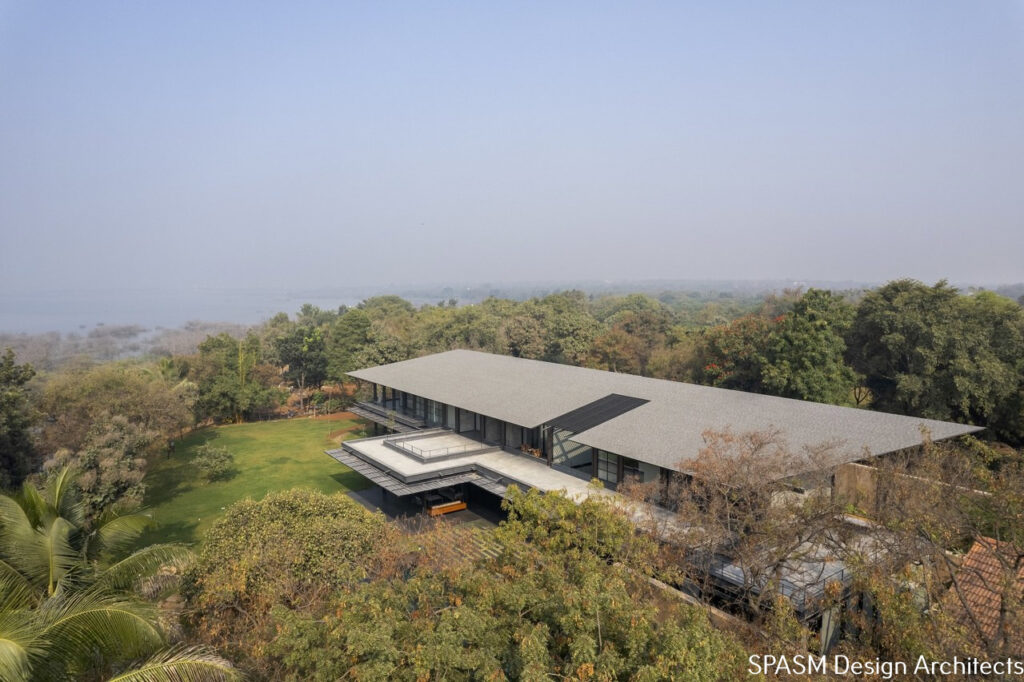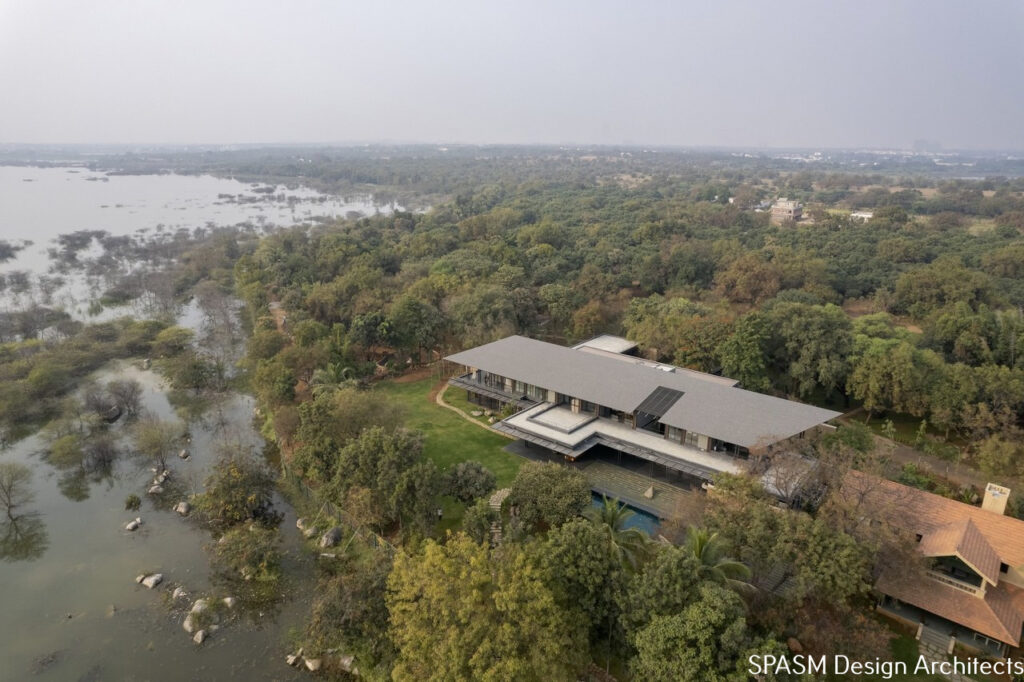 The home is like a two-storey filter to the breezes, views, and bird calls. The construct is in metal and earth wall infill. This Lakeshore home is linear, built as an investigation into frame and infill construction, rammed earth from the very site forms 600 mm thick principal walls, the home is an episodic story of frames of the lake horizon too.
The earthen walls just feel right …the mono-pitch asphalt shingle roof …sitting next to the older. Mangalore tile structure …in some way connects the old and the new. The rocks are strewn all over…go through the house…retaining a sense of the geological history of the place.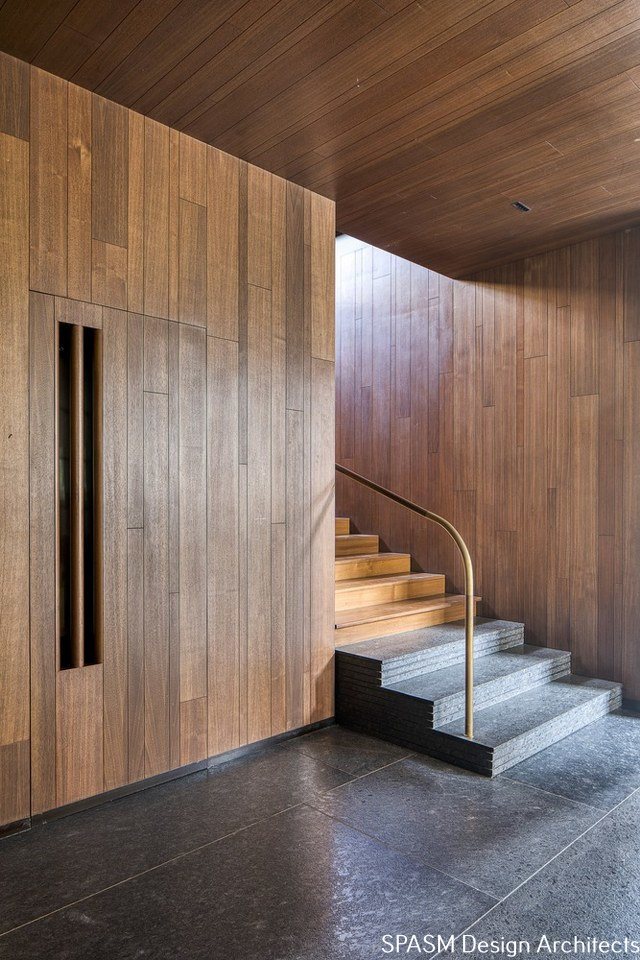 We chose this method, to least disrupt the site. The entire skeleton came in precut to shop drawings and was erected quickly and laid the framework for the earthworks.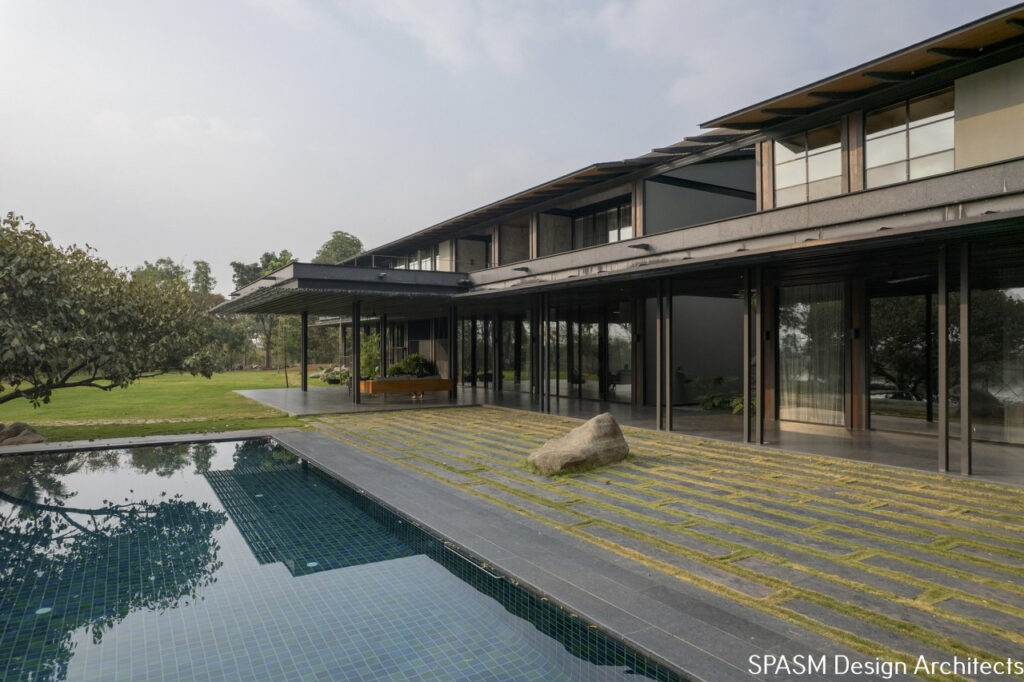 Pergolas in black, and the metal grid, kind of mimic the age-old trees at the water's edge. The earth keeps the home cool and gives it that, the gravitas of its place.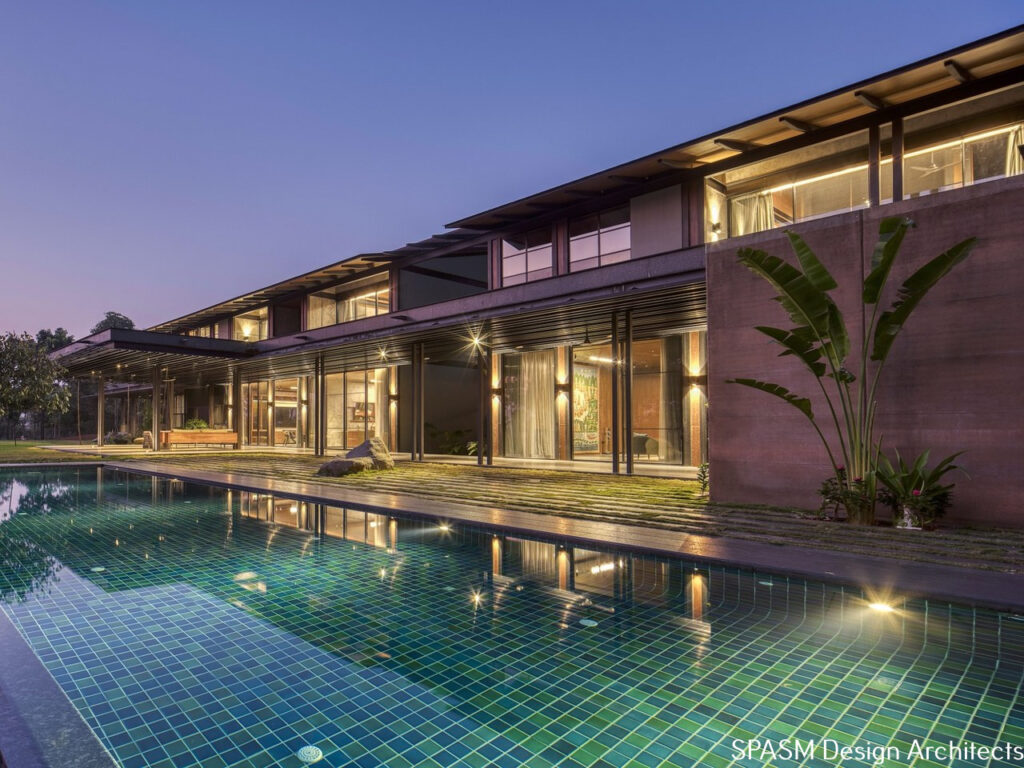 From the water…the home disappears, behind the first line of trees. Movement reveals the plot!
We are indeed fortunate, to get sites like this one to work on. Now the project is complete, the landscape will take a couple of years. The site and architecture must sing the duet!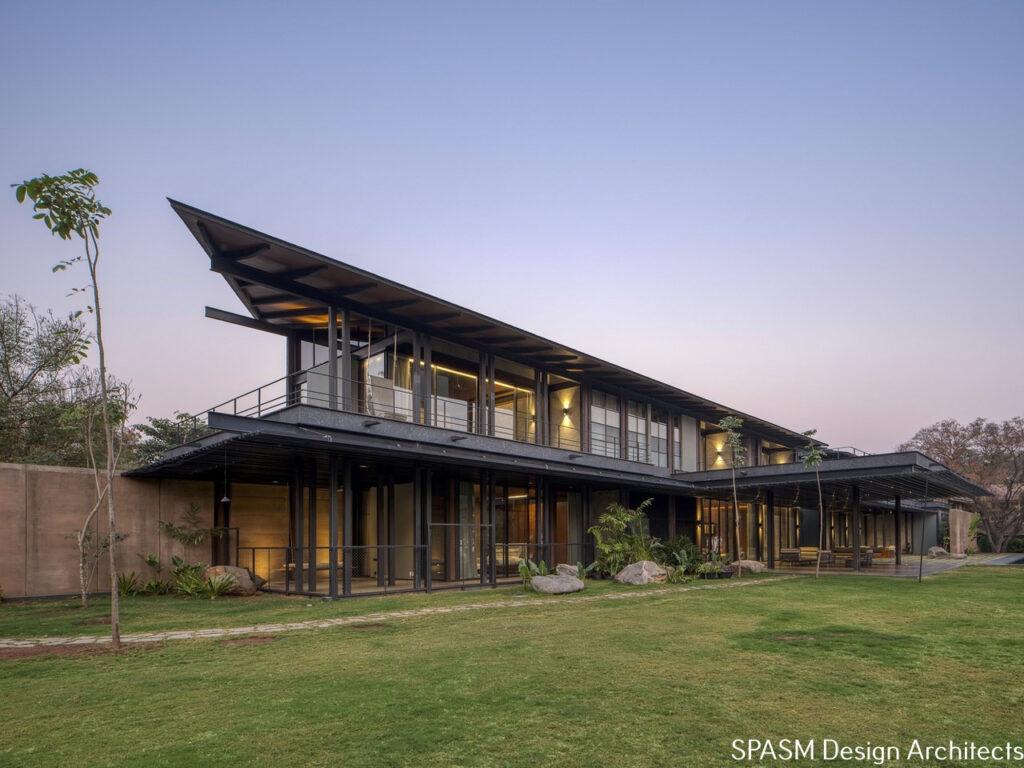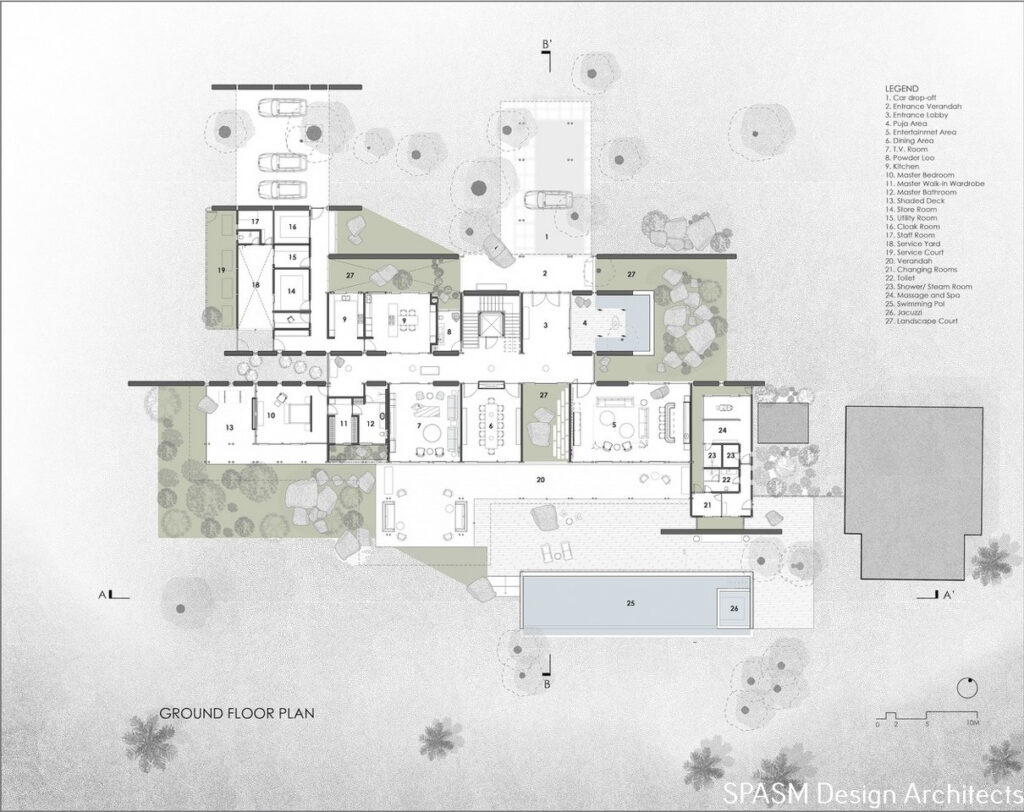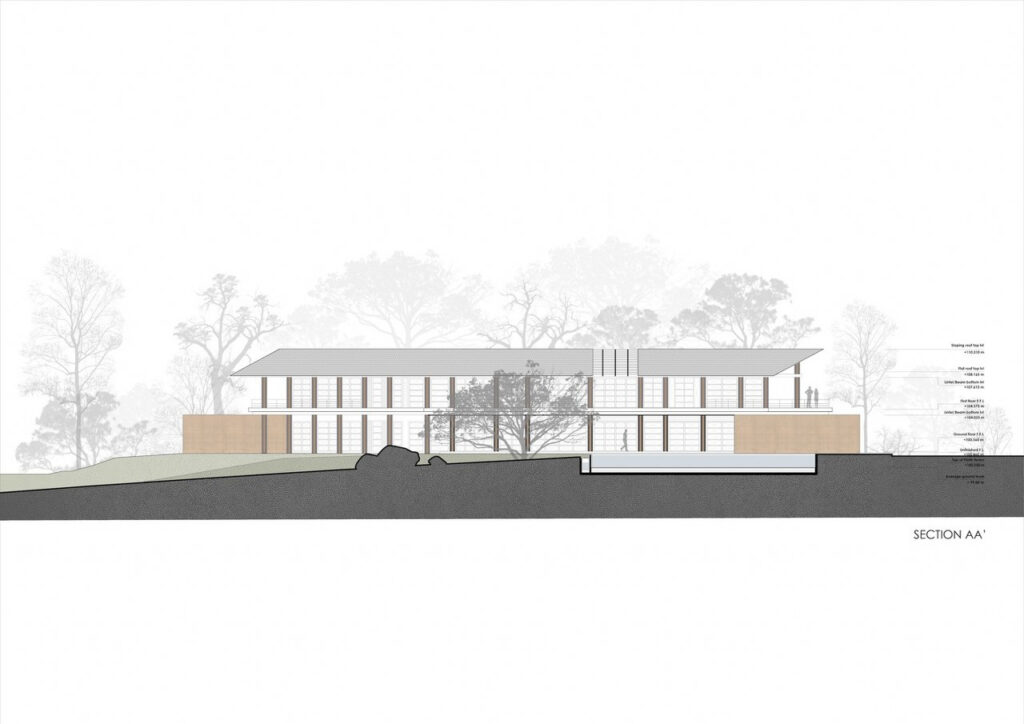 Fact File
Designed by : SPASM Design Architects
Project Type : Residence Architecture
Year : 2022
Location : Hyderabad, India
Project Name : Lake Shore House
Principal Architects : Sangeeta Merchant, Sanjeev Panjabi, Divyesh Kargathra & Shashank Patil
Photography Credits : Umang Shah
Firm's Website Link : SPASM Design Architects
Firm's Instagram Link : SPASM Design Architects
Firm's Facebook Link : SPASM Design Architects
Source : Archdaily
For Similar Project >> A PERFECT CONFLUENCE OF A PEACEFUL ABODE AND A RELAXED OFFICE SPACE
The post The Lakeshore House On The Beautiful Lake Osman Sagar, Hyderabad | SPASM Design Architects appeared first on The Architects Diary.