Yellow Architects is a Hyderabad-based architecture firm, led by Vamshi Cherupally. Vamshi established Yellow Architects in 2019 and following his passion, he is quickly rising in residential design. See what Vamshi has to say about contributing to society and his design styles in the following interview.
Being creative from childhood itself, Yellow Architects owner Vamshi showed his creativity in every task. Taking forward this passion of his, Vamshi pursued architecture and interior design. Hence, he started his own firm after a few years of experience and is growing ever since. 
Who is Vamshi Krishna Cherupally? How did you get into this field?
Hello, Architect's Diary! First and foremost, I would like to express my gratitude for the opportunity to share our journey process with the architecture aficionados here. I'm Vamshi Krishna Cherupally, the Principal Architect of Yellow Architects, Hyderabad. I am an undergraduate in Architecture from Vaishnavi School of Architecture and Planning and a postgraduate Interior Designer at Jawaharlal Nehru Architecture and Fine Arts University.
In addition, I have 5+ years of experience in varied types of projects like residential, commercial, hospitality, hospitals, and the same with interiors.
It all started in my childhood, with creating the best out of waste, being creative in every task, and being fascinated by the structures around me. Although my passion and love for art grew over time, it was Mr. Rangaraju, my Physics lecturer, who encouraged me to pursue Architecture after learning about my passion and love for art and structures.
As they say, 'Architecture is the blend of Art and Science', it certainly is true in my life. This man navigated me to the ideal aim for my aspirations and I will be eternally grateful to him for being my mentor throughout.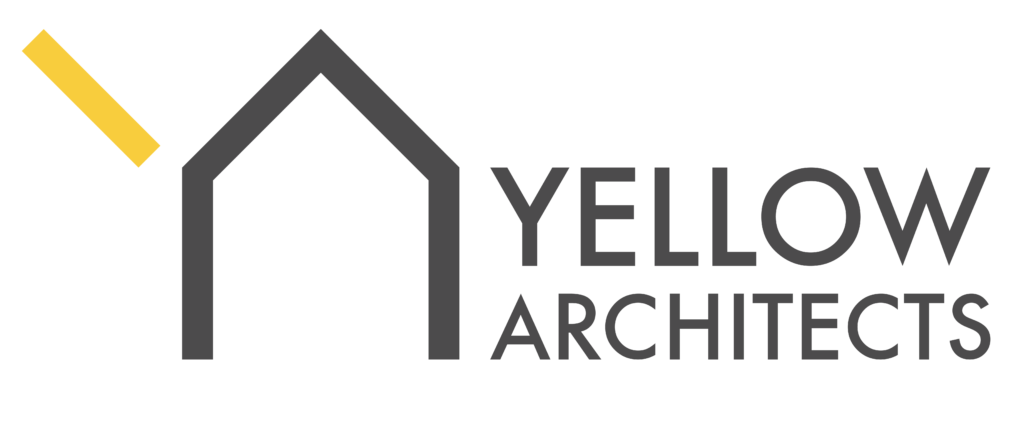 How did you get your first project and what was it?
The first project is always special in everyone's life. Mine was a 5BHK mansion with a built-up area of 6300 sqft on an 800 sq. yard plot. Interestingly, it was through Facebook where I came across a collaboration with a civil engineer who was looking for a young architect to start his new firm. From there, through my experience, the stones were laid for Yellow Architects in 2019. Now with more than 75+ projects to date, we are elated to contribute to society as much as possible.
What is your design approach and signature style regarding planning and execution? 
I believe that functionality comes first in every design by adhering to the design principles. Yellow Architect's design approach is simple yet elegant with minimalism at its core. Our signature style explores contemporary architecture with a neutral color palette that never grows old. Also, we like to incorporate pop accents through the accessories in a space. In terms of implementation, we would like to source the materials locally to make the best of possible, by adding local spice to our designs whenever possible.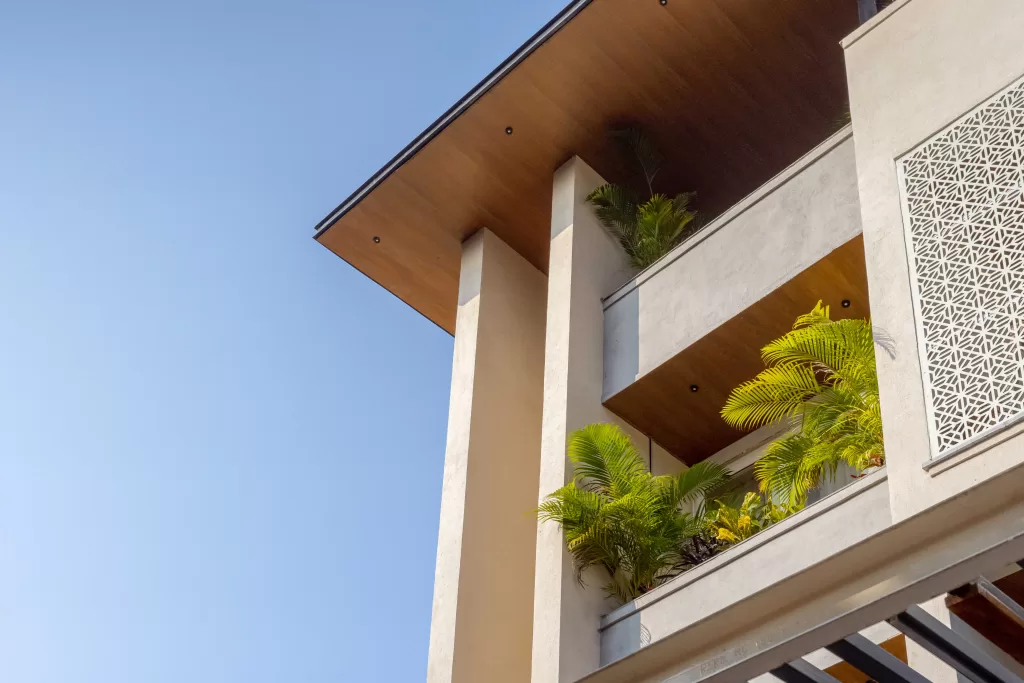 In the past few years, especially after covid, there has been a rapid change in design trends. What is one trend change that you would like to see in the field and one that you would never like to change?
As per my observation, the client's perspective changed dramatically, which reflects in the recent design briefs. The need for dedicated workspaces, and the idea to be healthy, made them realize the importance of dedicated zones for every function. Encouragingly, we are happy to see that people realize the importance of open and semi-open places in their lives.
The inculcation of more green spaces and water bodies to stay close to nature does not just infuse a sense of calmness and peace and caters to the space's microclimate architecturally. Consequently, one thing we would like to retain forever is the incorporation of open spaces with as much greens as possible.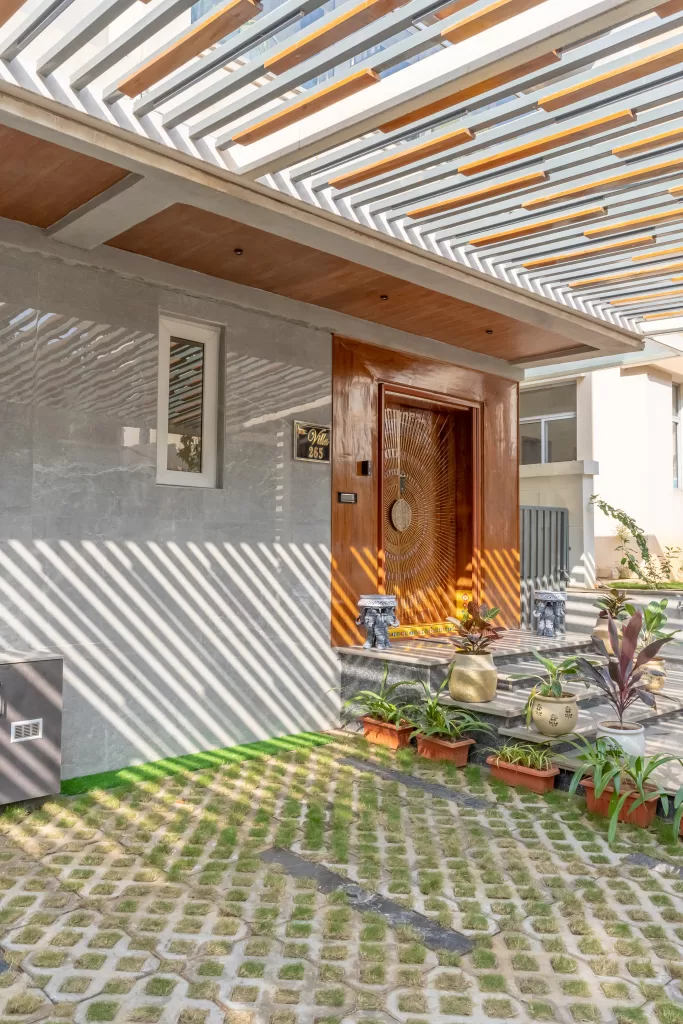 Nowadays there are numerous online platforms to get inspired and get ideas. How do you cater to the client's requirements regarding your style of design?  
Despite having several platforms available online, I believe that nature and environment play important roles in the lives of all designers. My travels, on the other hand, are a huge source of inspiration for me. I strongly believe that travel teaches you a great deal about architecture. And, you gain knowledge of how diverse user behaviors can environment influences. Also, how various materials are utilized differently across the nation.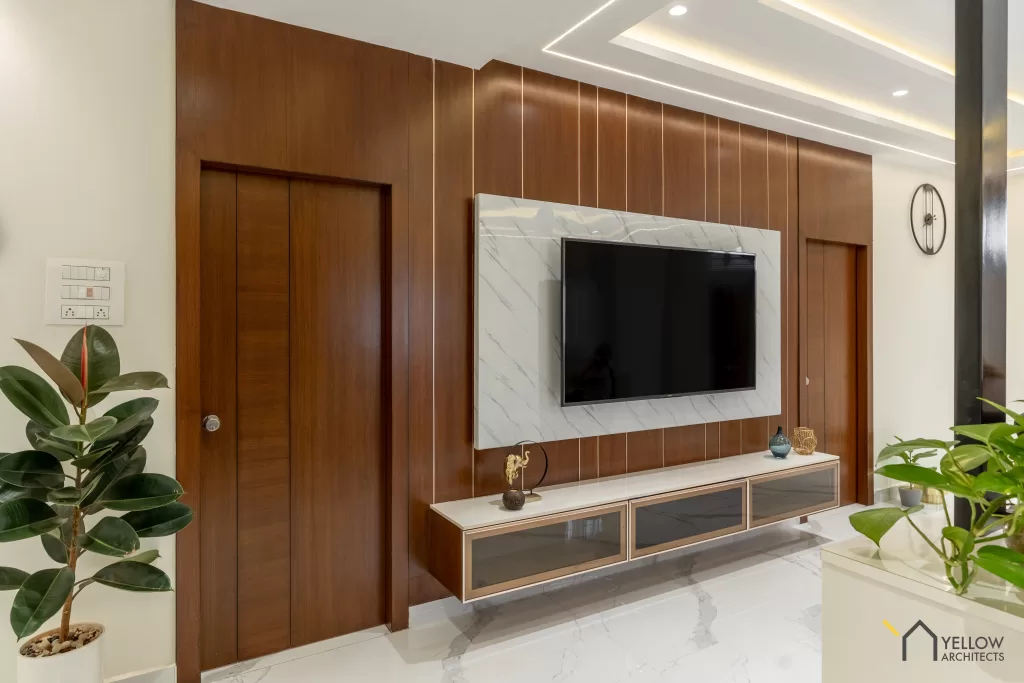 See full project: A Minimalist House Designed Through The Lens Of Character And Functionality by Yellow Architects
What is your strategy to transform a given space into a masterpiece in terms of budget constraints?  
When it comes to finance, we strive to minimize wall treatments and adhere to simple features that bring aesthetics to a space. For example, adding a colorful rug with many plants of various heights and utilizing art prints on the walls. These simple tricks would pretty much do the magic.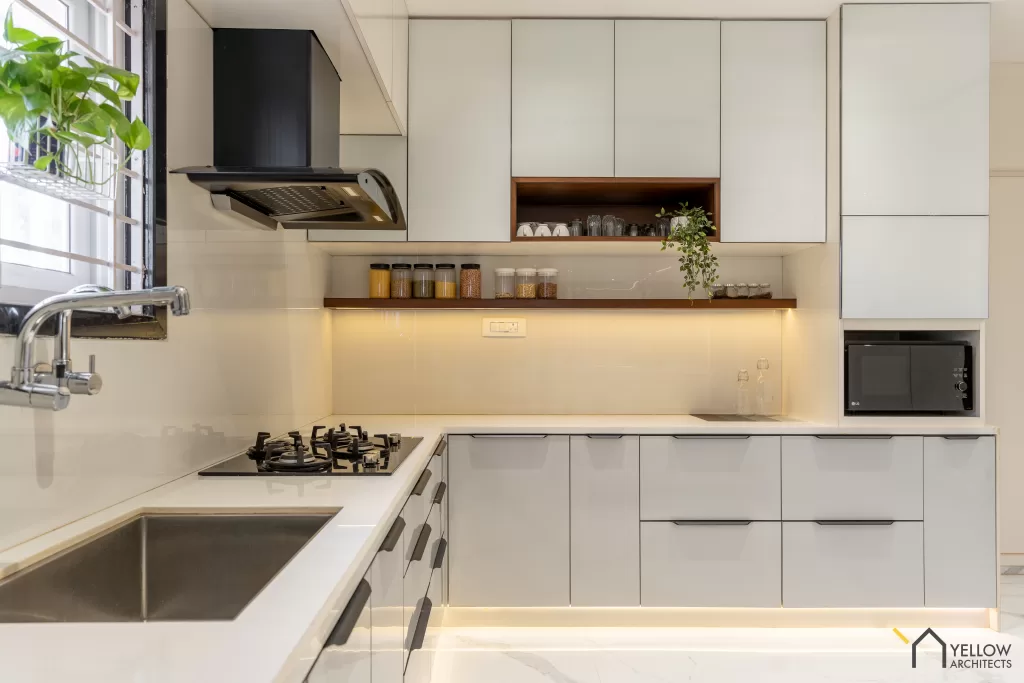 If you had to design a dream project, what would it be and why? 
If given the chance, I would like to design a sustainable net zero dwelling with an organic farm adjacent to it. I honestly believe that we can lead a comfortable lifestyle without inflicting significant harm on natural resources. This project aims to motivate and inspire people and become aware about the environment and to contribute to its preservation.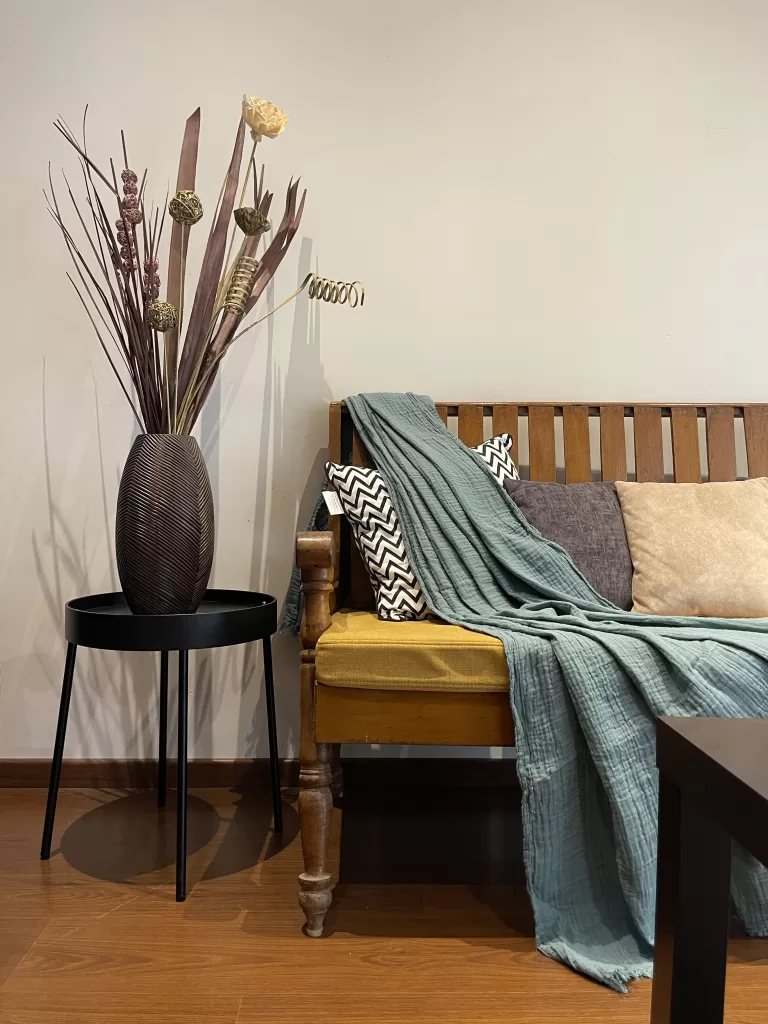 Nowadays collaborations are in trend. If you had the opportunity to collaborate with another designer, who would it be and what would you create?
I would not miss an opportunity to collaborate and work with Ar. Sanjay Puri. Although I am an inquisitive learner, there is still so much more to uncover and learn about architecture, and who better to ask than the legend himself? Throughout the process, I'm confident I'll gain a wealth of knowledge and meaningful insights.
Our readers are always looking forward to learning from the best. What advice would you give to upcoming designers or startups? 
My advice is to undertake thorough research before deciding on a vocation and to follow it only if you are completely committed to it. As Zaha Hadid says If you want an easy life, don't be an Architect. It is a fact that there is no simple way out of the practical demands that come with this line of work. You go through a complete adventure, starting out as a student and ending up as a licensed architect. Resilience is one attribute that a person must possess before embarking on this voyage.
Instagram: Yellow Architects
Facebook: Murali.yellowarchitects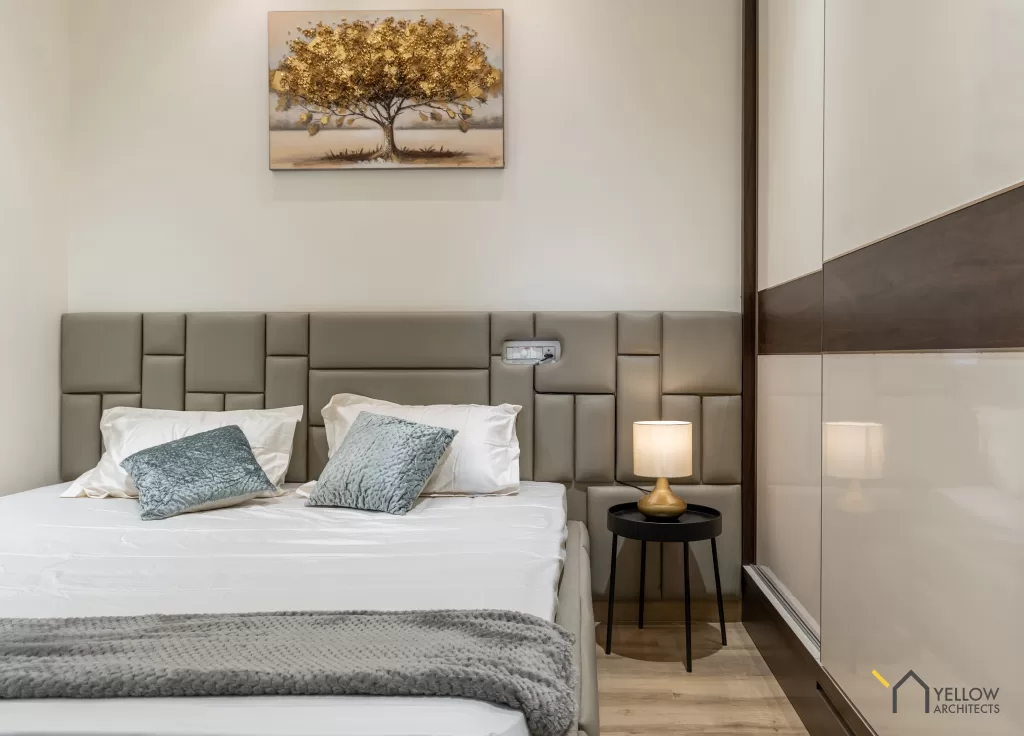 The post TADstories with Vamshi Krishna Cherupally I Yellow Architects appeared first on The Architects Diary.