Spacetime Creative is a Hyderabad-based architectural firm led by Shravani Reddy and Sri Sai Tarun. In this interview, the duo shares thoroughly about their passion for design and the journey of building Spacetime Creative together.
Spacetime Creative is an architectural firm founded by Ar. Shravani Reddy and Ar. Sri Sai Tarun, both graduates from JNAFAU, Hyderabad. Shravani and Tarun started working together on college activities which eventually turned into a long-term association. In this extensive conversation, Shravani tells us about how Spacetime Creative take up on design challenges and how the fusion of both the designers come together into a masterpiece.
Who is Shravani Reddy and Sri Sai Tarun? How did you come up with Spacetime Creative?
We are both graduates of JNAFAU, Hyderabad. I (Shravani) have completed my master's in Interior and Living design from Domus Academy, Milan. And Sri Sai Tarun did his Masters in Advanced Architecture from IAAC, Barcelona. As we worked for NASA and other architectural competitions together, we realized we had the balance needed to run a design firm.
During my internship, I got an opportunity to design an Indonesian-themed restaurant, and my immediate go-to was SS Tarun. And little did we know, that project acted like a screening of where we are today.
We both are extremely passionate about what we do; to us, work needs to be fun, challenging, and driven. Afterward, we worked on two other projects and decided to start a firm.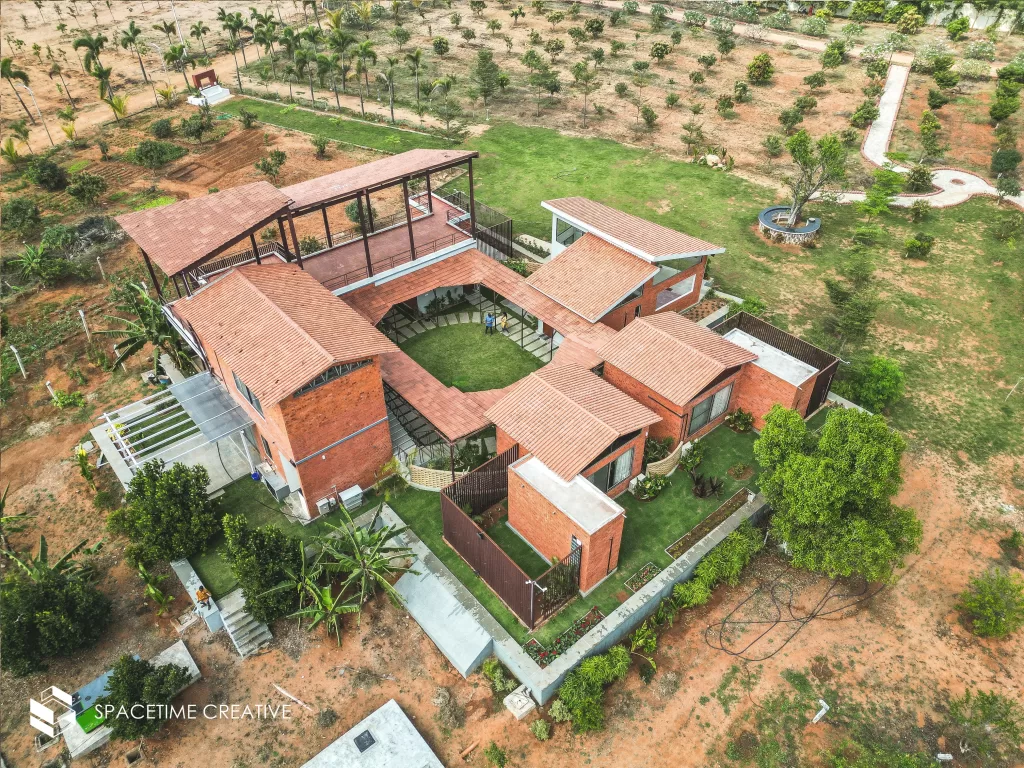 How did you get your first project and what was it?
Our first project was an Indonesian-themed restaurant called Sambal in Hyderabad (now called Ankapur Village). One of my family friends owns this venture and they casually quoted if I was interested in designing the space.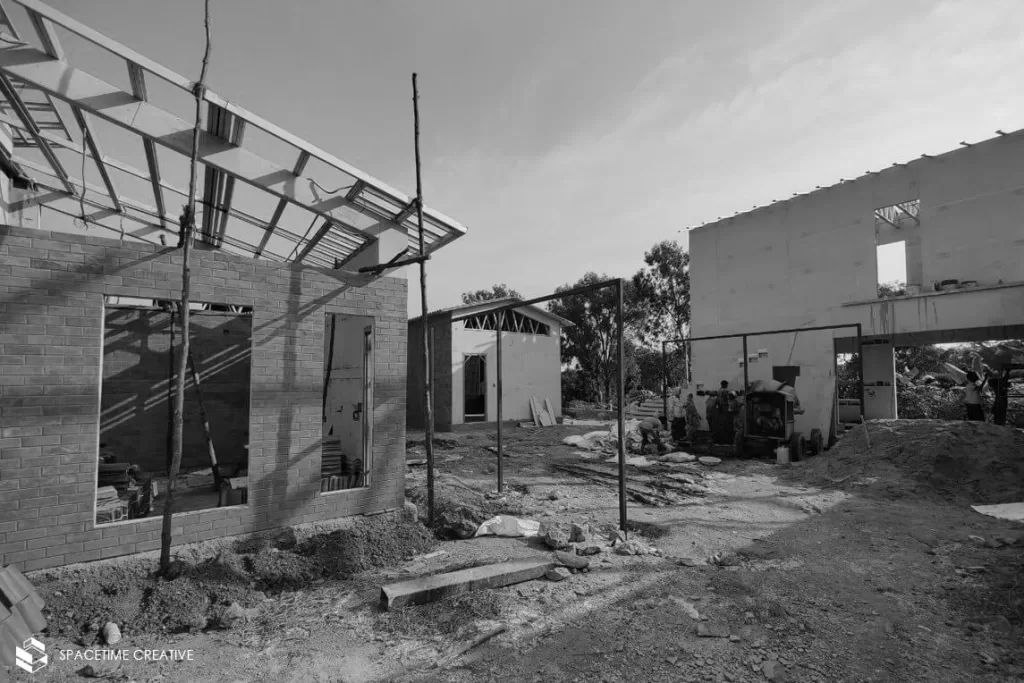 I was in my internship at that time, and wanted to really try out a live site before deciding my career in this field. And the only person I could think of at that time who was testing the waters and I knew I could work with was Tarun. But this was not easy, as we knew they were approaching bigger architects in the city and we had to come up with a pitch presentation that had to stand out considering we were an absolute novice.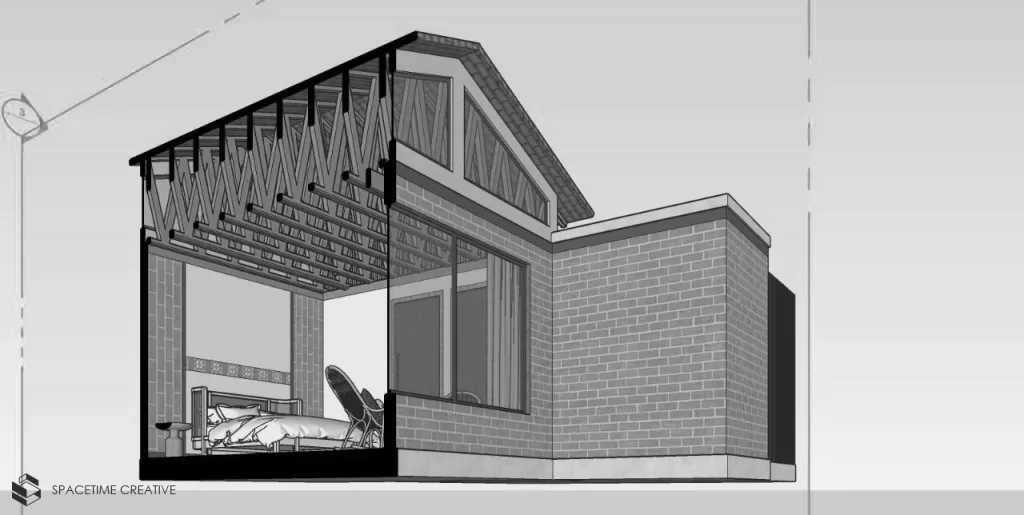 The pitch did not stop at one and we kept showing different ideas until finally we made a point. We will forever be grateful for this project as it showed us perspective towards this field and our careers. The learnings from this project have truly set us up.
What is your design approach and signature style in terms of planning and execution?
Both of us work on the opposite spectrum of design, and our basic references to where we start off vary extensively: but this is what works in our favor. As we tend to find a middle ground between the two extremes. We like to get really upfront and personal with the client to understand who they are because at the end of the day, it is them who will be using the space and it should speak of who they are. We are also constantly trying to use technology in our designs, either during the design or execution.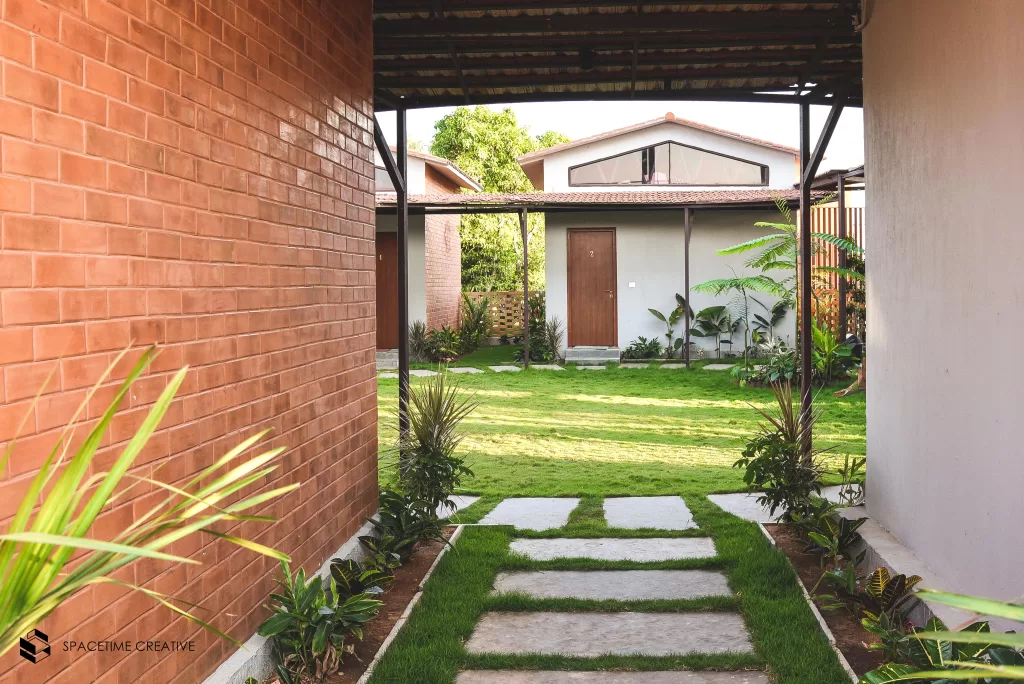 In the past few years, especially after Covid, there has been a rapid change in residential design trends. What is one trend change that you encourage seeing in the field?
We noticed that a lot of people since Covid are keen on having courtyards and dedicated family spaces. The realization of the possibility of being stuck at home has led to truly trying to make it a sanctuary. I mean even before, people wanted courtyards but now it is a must.
We used to hear reasons about maintenance and all, but now they would rather maintain than have no green escape in the house. And as designers, we love that! One of our farmhouse designs, Prakruthi Farms, was a classic after Covid design according to us.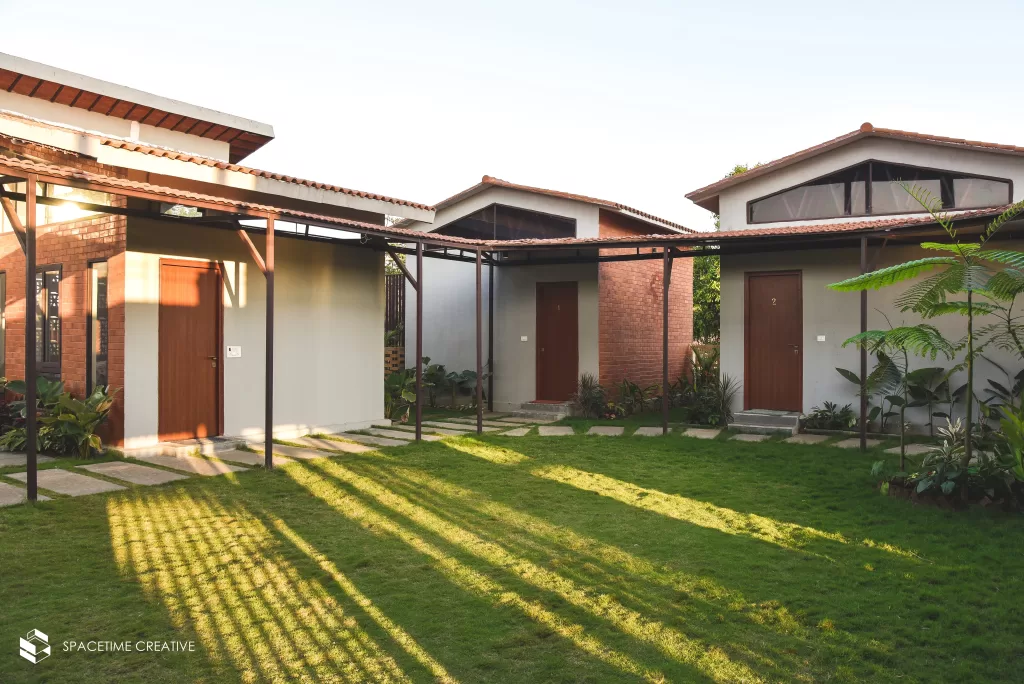 Nowadays there are numerous online platforms to get inspired and get ideas. How do you cater to the client's requirements regarding your style of design?
We truly try to listen, because we strongly believe that there is a story behind every space and client. Then we try to imply that into the design. It is to say that God is truly in the details, though, for us it is what the client feels or rather how they want to feel after the space is done. This is a constant question and discussion at our office which is also why our designs are so varied. If you actually go through our portfolio, you will not find any repetition.
What are the biggest challenges when it comes to transforming a given space into a masterpiece?
Curating the design to what the client thinks they want to, what they actually need while keeping our design values in place.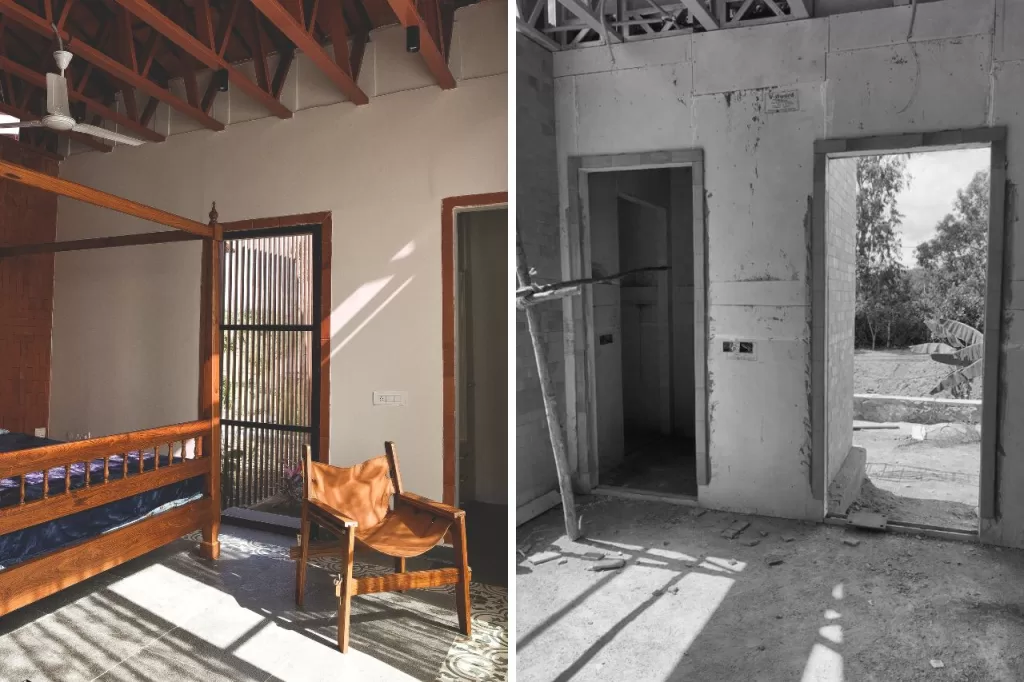 If you had the opportunity to design a dream project, what would it be and why?
We would really like to design a pub or a brewery. Because, this is where we can go experimental with ideas and materials. Also, it would be a really fun project to work on.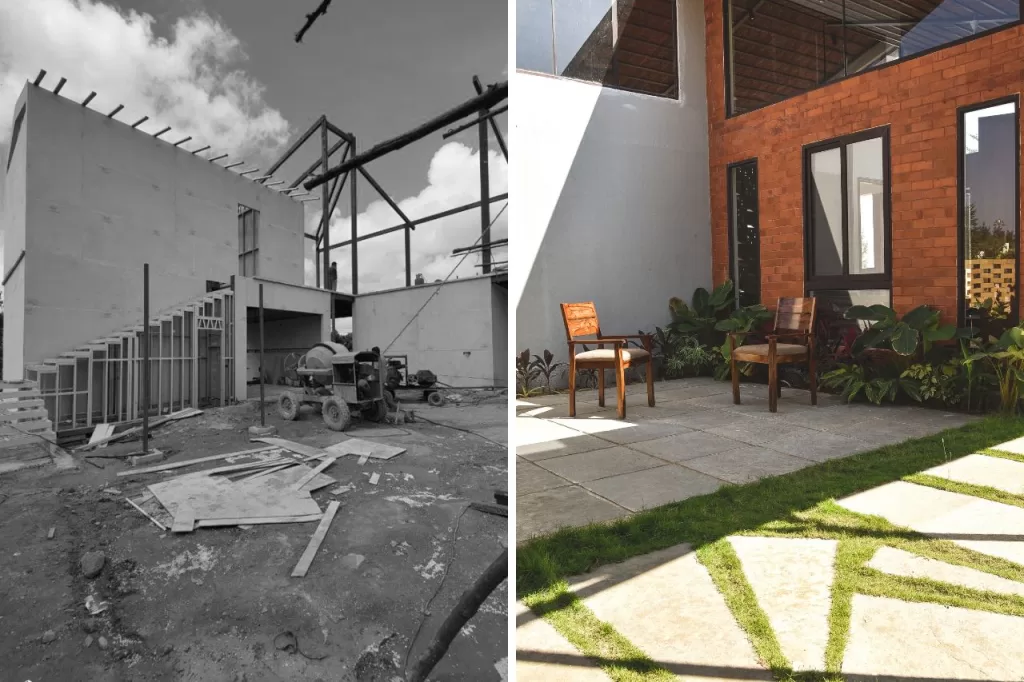 Nowadays collaborations are in trend. If you had the opportunity to collaborate with other designers, who would it be and what would you create?
We would love to work with Ayesha Puri as her designs are eclectic and fun. Also, we love her color play, not everyone can do that with patterns and colors.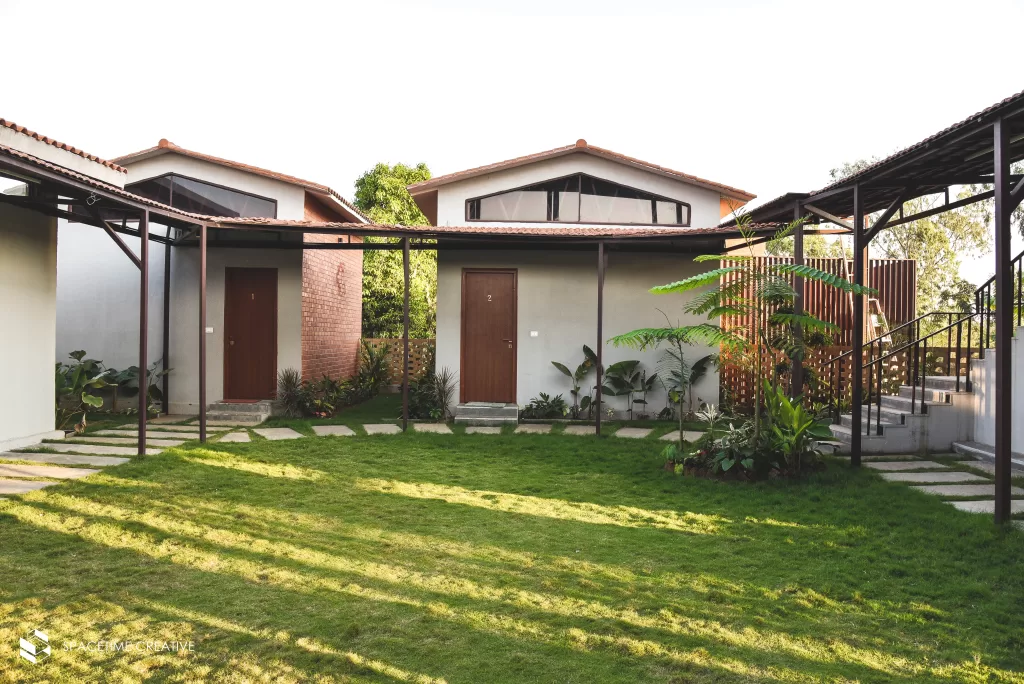 Our readers are always looking forward to learning from the best. What advice would you give to upcoming designers for startups?
We would like to say, patience and authenticity, do not lose this through the process. We will all have to succumb to the latest trends or typical Pinterest images at some point but how we keep everything in place along with our own design is the actual challenge in this field.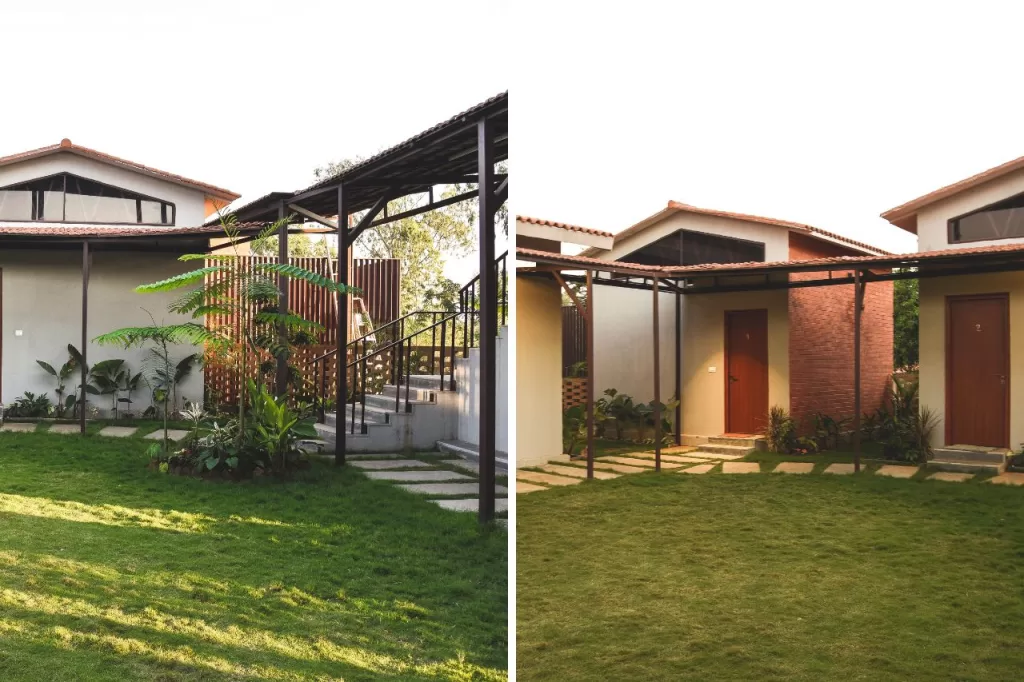 The post TADstories with Shravani Reddy and Sri Sai Tarun | Spacetime Creative appeared first on The Architects Diary.