Studio HC is an Architecture and Interior design studio based in Bangalore. Founded in 2019, the studio seeks to produce timeless designs that increase the quality of life for the occupant and are environmentally sensitive. Through a systematic process of conceptualization, schematic design, design development, and collaborations with artisans, they look to provide pure and focused experiential design.
Ar. Hemanth Chander is a Bangalore-based architect who believes in nature being the background for any design. Under his leadership, the design studio evolved organically, providing holistic and highly customized design solutions for architectural projects. In this conversation with The Architect's Diary, Hemanth shares his design journey and story about his firm.
Who is Hemanth C? How did you begin the journey of Studio HC?
I am a B.Arch graduate from RV College of Architecture. I am a Bangalore-based architect and consider myself dynamic, determined, versatile, creative, and responsible. I am a hardworking and dedicated professional looking for opportunities to develop and explore my skills through new challenges and projects.
I can adapt to challenges during the design and construction process and find practical solutions to overcome obstacles. I always work as a team member, managing and coordinating with clients, consultants, and site workers to bring concepts to reality.
After gaining considerable experience with Bangalore-based architects Sharukh Mistry and Renu Mistry, it was time to explore individually with clients. I started concentrating more on residential projects by working closely with families. Studio HC took off during COVID when most clients used their time to plan for their future homes.
How did you get your first project and what was it?
My first project was with a young couple who were referral clients. Fortunately, they trusted the process more than our past projects. It was a 5000 sq ft residence in JP Nagar, Bangalore, on a 4000 sq ft plot.
What is your design approach and signature style in terms of planning and execution?
At the heart of every successful project lies a well-thought-out design approach that guides the entire process from concept to execution. Our design approach is driven by a commitment to creativity, functionality, and user-centricity, aiming to deliver solutions that exceed expectations.
We collaborate closely with our clients to understand their needs, desires, and preferences. We strive to incorporate their vision while infusing it with our creativity. Our designs respond harmoniously to their surroundings, which take into account the site's context, climate, and cultural heritage.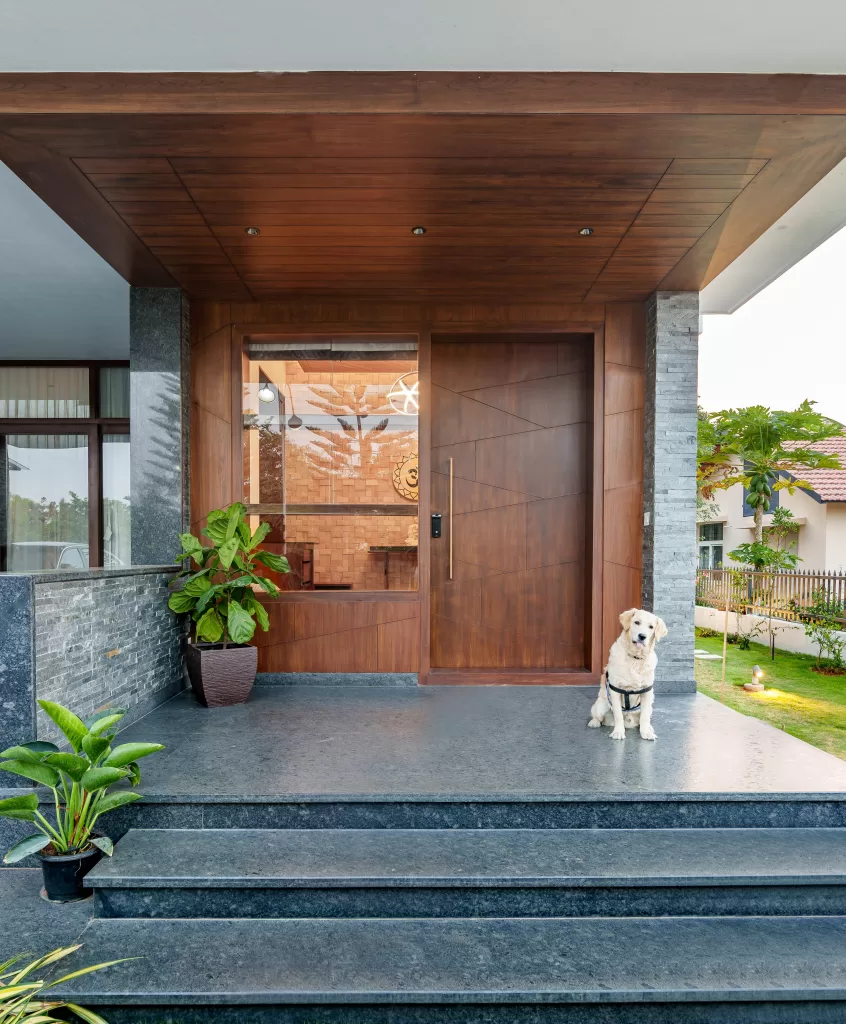 In the past few years, especially after covid, there has been a rapid change in residential design trends. What is one trend change that you encourage seeing in the field?
A design trend or a requirement from most clients these days are spaces or designs that involve interaction with family members within the homes. We create individual private spaces, along with spaces for group gatherings, that respect each other's spaces and privacy while at the same time spending quality time with family members in their new homes. Integrating Smart Home Technology allows homeowners to monitor and control energy usage and other resources, which promotes a more efficient and sustainable lifestyle.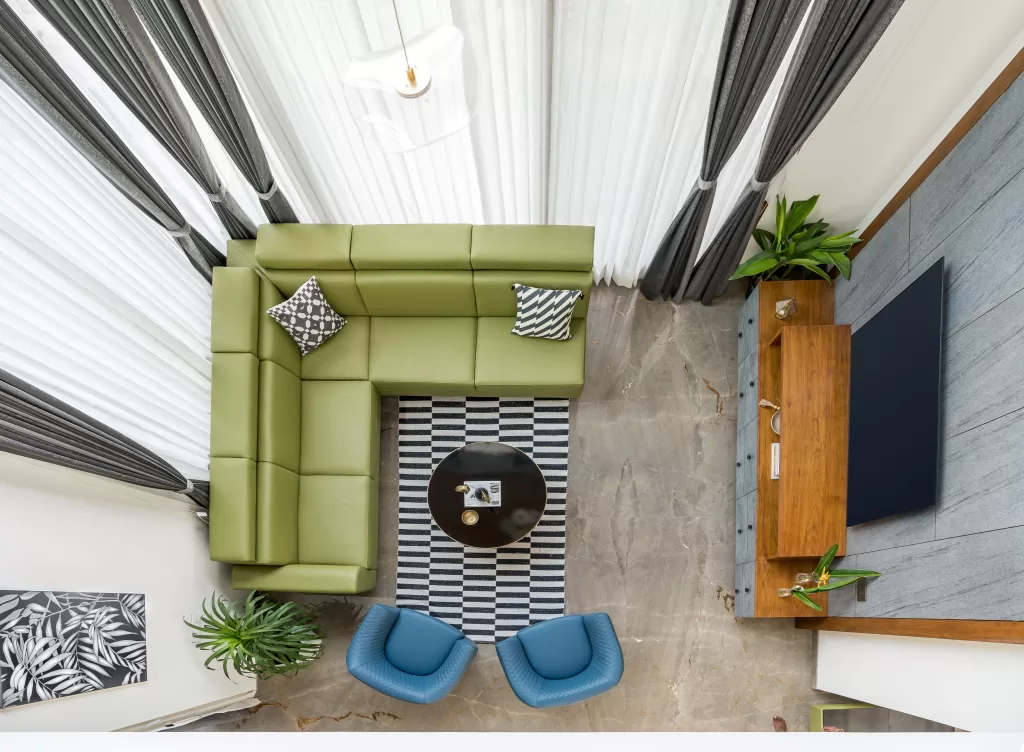 Nowadays there are numerous online platforms to get inspired and get ideas. How do you cater to the client's requirements regarding your style of design?
Clients often bring and show us images from online platforms and request that we incorporate them. First and foremost, we hear them out and understand what they are looking for. After that, we help them realise that every design needs to be contextually strong and feasible. There is also a need to convey the importance of budget, space, and functional requirements.
Sometimes a client's preferred design style may not be the most practical or suitable for their needs. Then it's essential for us to educate them about the pros and cons of different design choices. We must help them understand the implications of their decisions so they can make informed choices.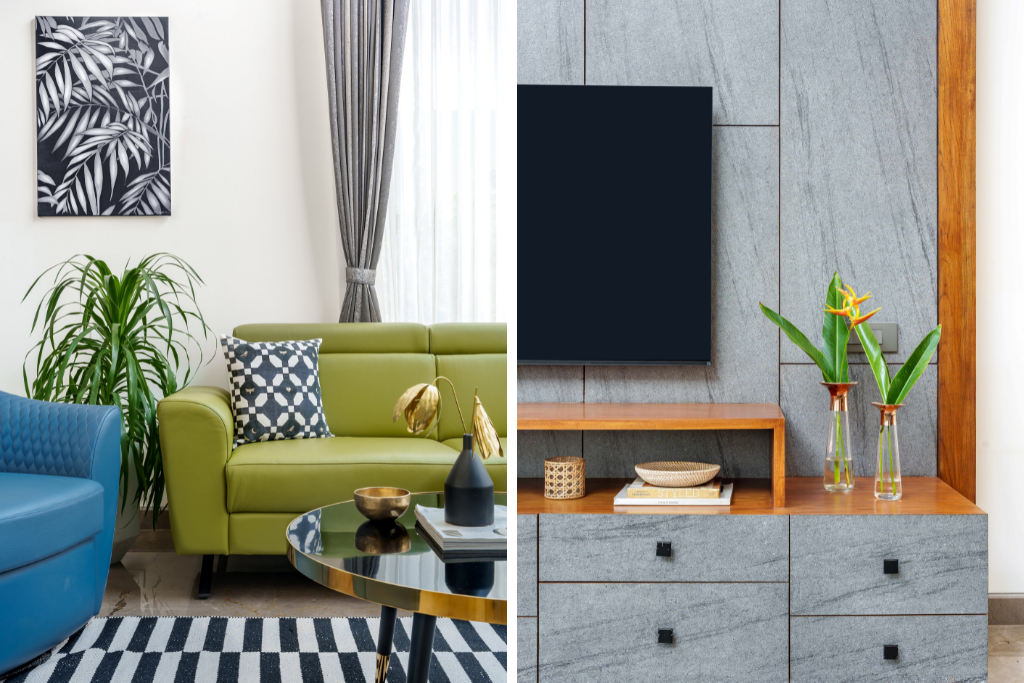 What are the biggest challenges when it comes to transforming a given space into a masterpiece?
One of the challenges is to break away from the preconceived notions or reservations that a client may have and introduce new concepts to them. It is important to address the concerns that a client may have while we introduce new concepts.
If you had the opportunity to design a dream project, what would it be and why?
My dream project would be a sustainable getaway home on a remote Island. The vision would be to blend the design with the natural surroundings, preserving the landscape. The project will be self-sustaining, harnessing solar, wind, and rainwater harvesting. The reason for wanting to do this is to create a unique, luxurious haven while respecting and conserving the natural environment.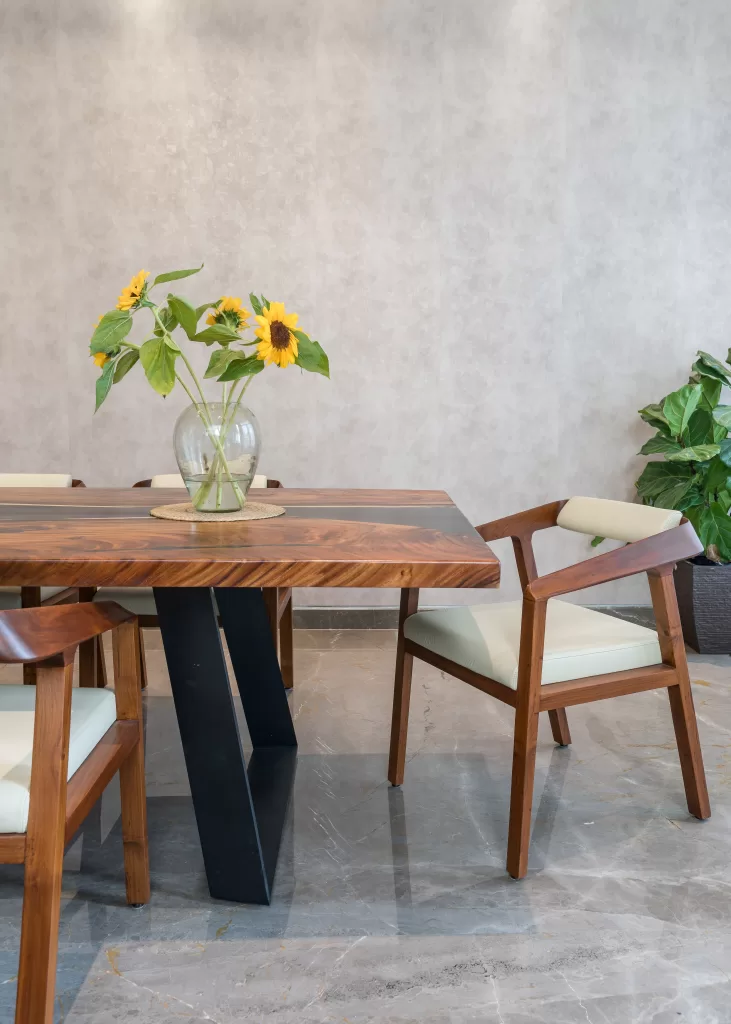 Nowadays collaborations are in trend. If you had the opportunity to collaborate with other designers, who would it be and what would you create?
If given the chance, I would love to work with architect Sanjay Mohe of Mindspace Architects. We could collaborate and work on a group housing project.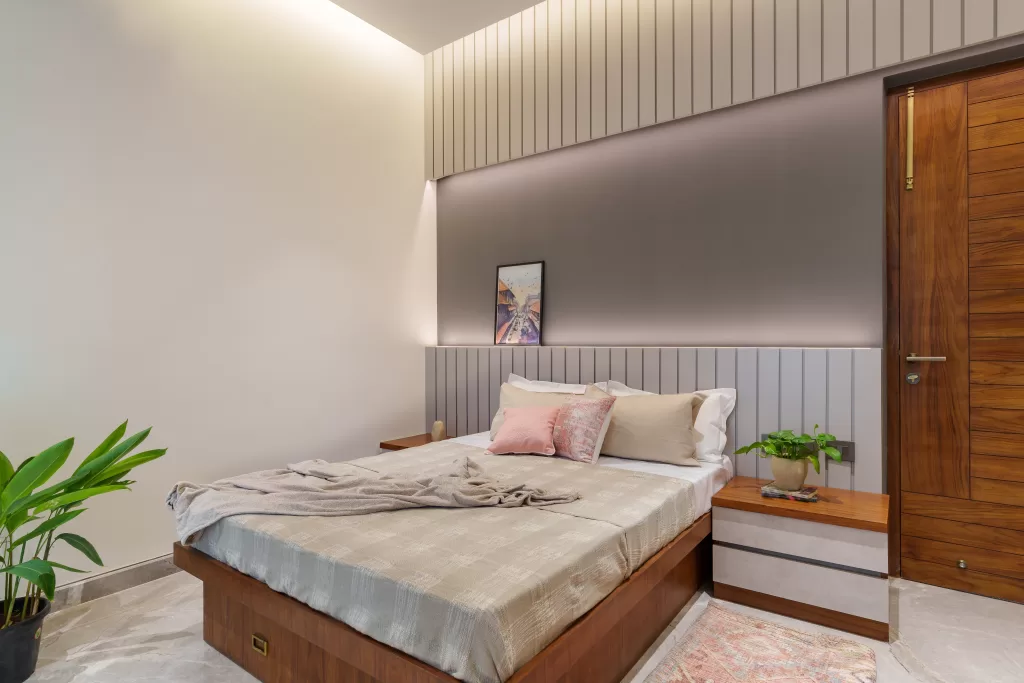 Our readers are always looking forward to learning from the best. What advice would you give to upcoming designers or startups?
Not every design will be a masterpiece. Learn from your mistakes and view failures as opportunities to grow and improve. Design is not just about aesthetics; it involves problem-solving. Before starting any design work, take the time to understand your client's needs, target audience, and project objectives.
The post TADstories with Hemanth Chander | Studio HC appeared first on The Architects Diary.