In this interview, Mr. Harshit Thakkar, the owner of Payal's Interior World speaks thoroughly about his journey from being a CA by profession to leading a path in interior design by passion.
Payal's Interior World is a Mumbai-based design studio, specializing in residential and commercial interiors. Interestingly, Mr. Harshit Thakkar did not come from a design background and yet made a mark through his curiosity towards design.
Who is Harshit Thakkar?
Harshit Thakkar is the Founder & principal designer at Payal's Interior World, a brand owned by a private company CEDGE Ventures. Getting into this field is quite an intriguing story, as I am a Chartered Accountant by academics. Interestingly, I qualified for my CA on the first attempt but when I switched over from my CA job to my own practice in 2014, I had some spare time to look after my own house's interior work.
I often visited and saw different contractors working on site. And I often end up asking; "Why is it done in this way and not any other", and "What we can do to make it more durable and sturdy". Although, the references were from Google I used to tweak them to make it look different and more functional. After 7 months, we completed the 3BHK home decently.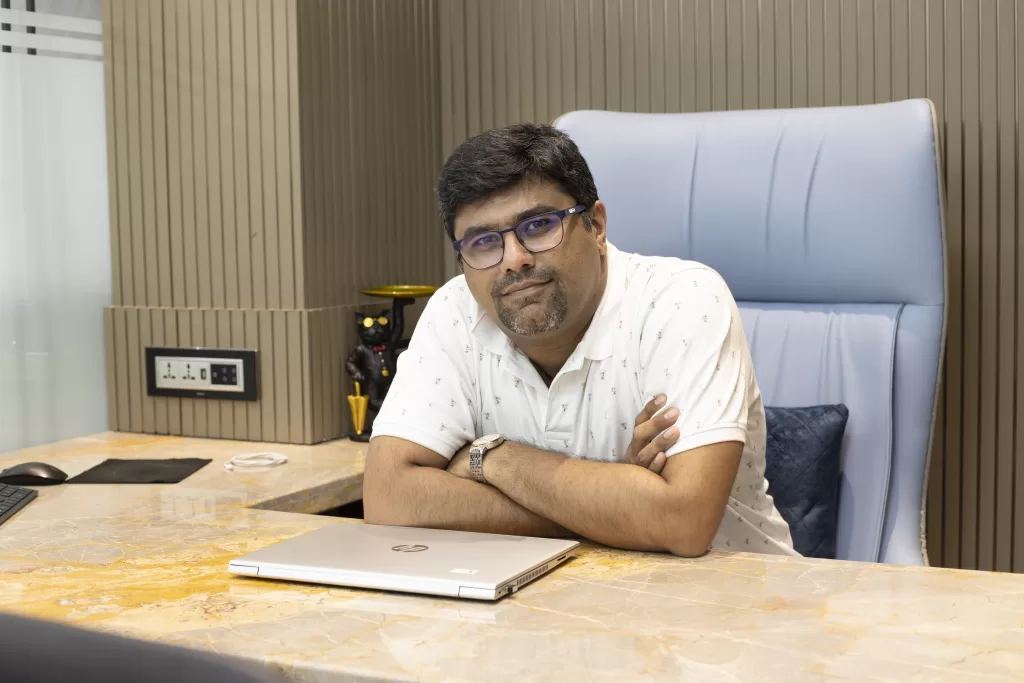 How did you get into this field?
As we moved to our new adobe, home-warming parties happened, and friends and relatives praised and admired my work. Until then I had nothing in my mind to get into this field of interior design. After 3-4 months, one of my school friends and a close buddy's property was redeveloping. As it was ready for possession, and having no sufficient time by both, the husband and wife, they asked for help to look after the interiors.
Hence, we decided that I will coordinate the entire work including design, material selection, supervision, and ensuring contracting team availability, negotiation, etc.
This was once again on a friendly note that I took the interior work without any thought of getting into this field or having any earnings out of it. During the execution of this project, my friend asked me if it was interesting for me to take up more projects and be serious about this. Having deliberated over this aspect, I was not very sure about leaving my prestigious CA practice and choosing to enter the design world. Though, one thing was sure that I really liked being creative. And, preferred seeing things taking up shape as you desire than sitting in an AC office doing accounting, tax, and compliance.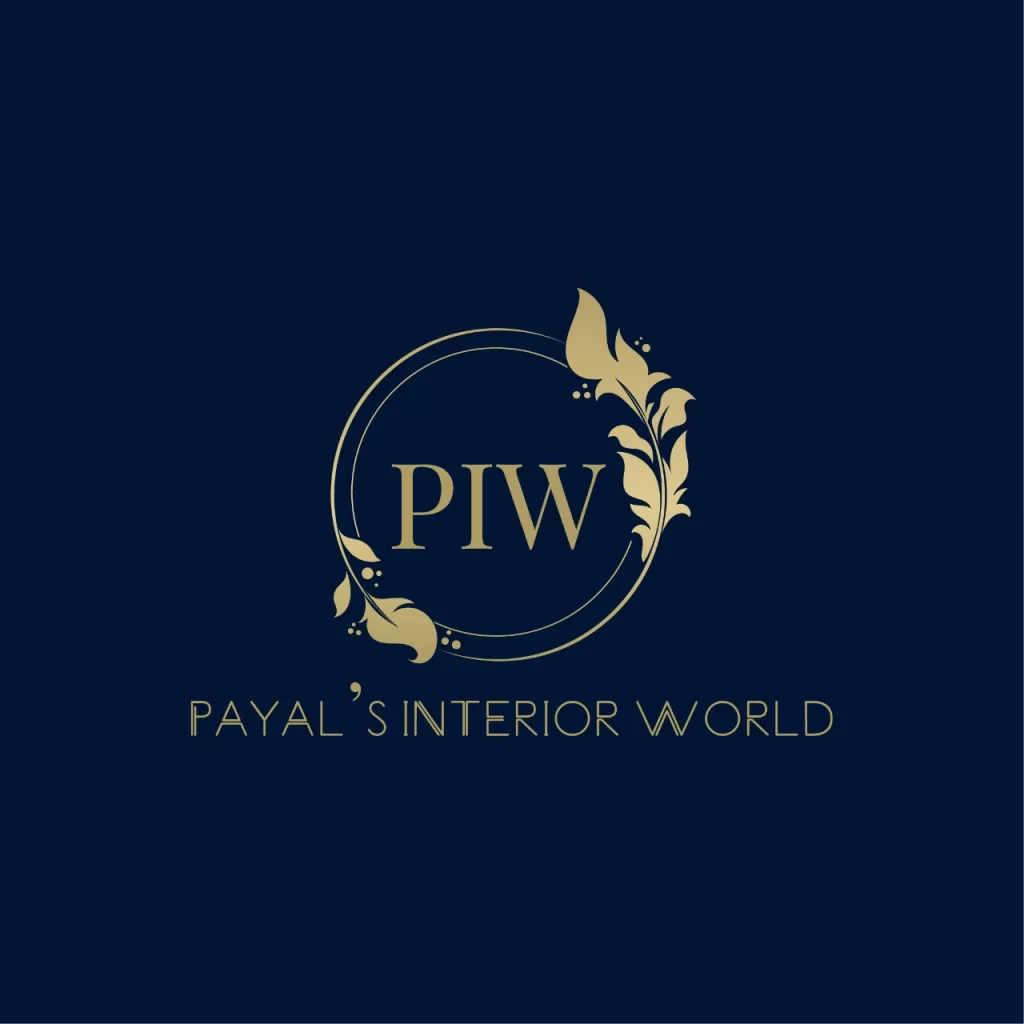 How did you get your first project and what was it?
Continuing the story, I managed to get 3 residential projects in the same building as my first ones to begin this journey. One of those were interiors for a kitchen and a bedroom whereas two others were full-fledged 2.5 BHK homes.
What is your design approach and signature style regarding planning and execution?
My design approach is very simple, where functionality should always be paramount over aesthetics. When we plan for any project, 1st preference will always be to meet all the requirements of the clients. I simply do not like "NO". No "Nos" to Clients and no "Nos" from contracting & designing teams. Also, we always ensure there is space for everything as per desire and every aspect is incorporating into the design.
We love working on layers instead of the same surfaces and I love to do inlays in stones and solid surfaces and use them in door & window frames as one of my signature styles.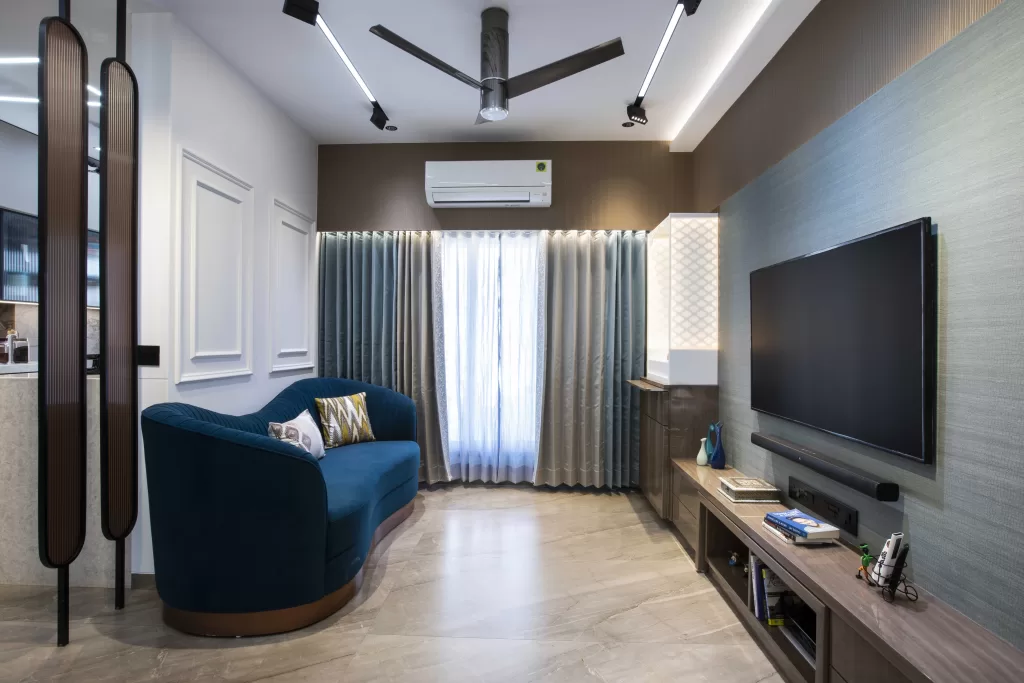 In the past few years, especially after covid, there has been a rapid change in design trends. What is one trend change that you would like to see in the field and one that you would never like to change?
Yes truly there have been a lot of changes the design world is undergoing and it is for good. Out of many changes that are taking place in terms of materials, designs, and technological assistance, one thing I am seeing and would love to continue seeing is that the designers are becoming more conscious of a sustainable environment. Using silica plastic blocks to carbon tiles for vegetation and plants in aesthetics is something that is exciting and challenging.
When it comes to something I would never like to change is the durability aspect of the creation. I often come across clients who look at things from a short-term point of view regarding putting design in place. I agree and understand that things are changing so rapidly that everyone wants newness in everything, they do, hence they desire changes in interiors often but I personally do not like to create the humongous amount of debris getting generated out of this developmental work.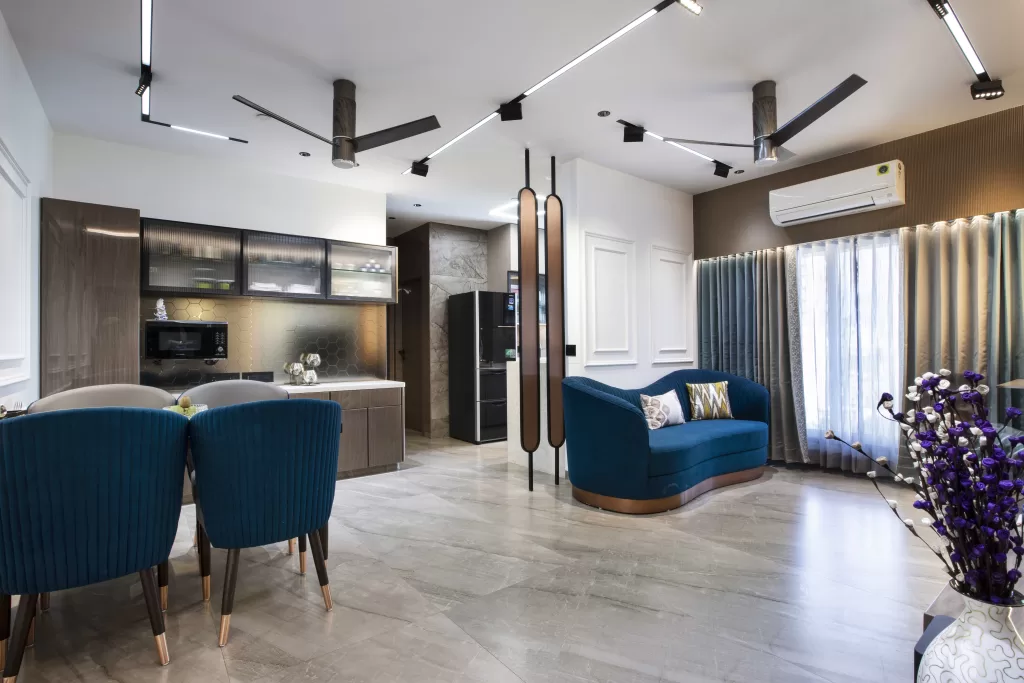 Nowadays there are numerous online platforms to get inspirations and ideas. How do you cater to the client's requirements regarding your style of design?
As I said earlier, our style is first never to say "NO" to clients about what they desire. I agree and admit this fact that a tremendous source of information in terms of designs is available to everyone today at a click of a button. This is in fact according to me a boon than a bane.
There used to be times when there was a huge amount of gap between designers and end users because both designers and end users were not on a common platform when discussions used to take place. End users would generally not understand the design language. Now with references all around and designers also hosting their work over various social media platforms, it is a little easy for both these parties to come to a larger consensus with much of an ease.
With further aid from technology in terms of 3D designs, it becomes even simpler to remove any ambiguity in design v/s deliverables. So we have our internal team of designers who would understand the requirements of clients with references shortlisted by them to understand their taste and accordingly create 3D designs before execution of the project and it is working very well.
What is your strategy to transform a given space into a masterpiece in terms of budget constraints?
This is a tricky one. In a constrained atmosphere, creativity gets slayed. However, for most designers, this is a hard reality that clients desire way more than their budgets. Therefore, it is always preferable to use materials in such a balance that meets the design statement as well as comparatively cheaper ones.
For example, one may use readily available fluted panels than making them on MDF and doing PU over it. In addition, the use of good wall colors, upholstery, and ample lighting are the key ingredients according to me which makes the whole piece look fabulous and we, therefore, first need to carve out enough budget for the same before choosing any other things.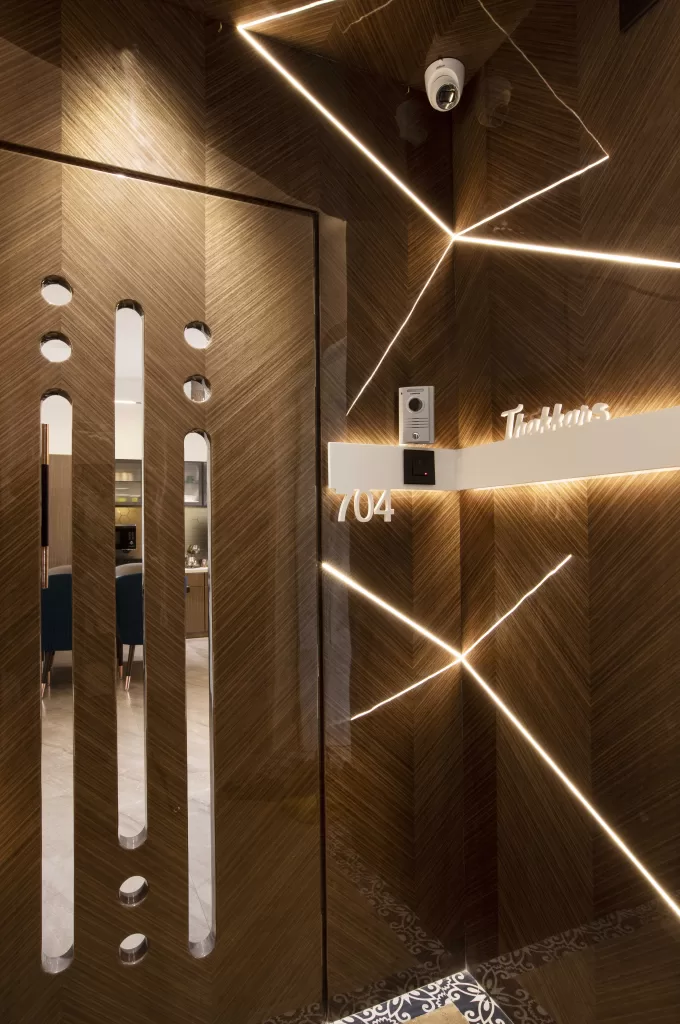 If you had to design a dream project, what would it be and why?
Frankly, every new project is a new dream for us, and I believe, our job is to make someone's dream a reality. We learn new things every day and we keep ourselves evolving accordingly but we never find one such project where we can implement all of our learnings and desires.
Since I am more focused on residential designs, for me my dream project is the one that allows me to explore all aspects of design within the same home which will include minimalistic spaced-out rooms with walk-in wardrobes, provision of swimming pool, Jacuzzi with sauna, gym room, double height living room with huge open deck, a wonderful staircase & internal lift, waterfall and vegetation zone, yoga room, AV room, internal landscape garden and so on and so forth but WITH FREE HAND ON MATERIALS.
Nowadays collaborations are in trend. If you had the opportunity to collaborate with another designer, who would it be and what would you love to create?
I would love to collaborate with other designers. When we talk of collaboration, essentially what we mean is simply to grow bigger and better than what we are today. My thought process of collaboration is to be with all different types of vendors to come under one roof starting from supplying Civil Material to Props and making a large-scale display where end users do not have to look for any other supplier. You get all including a team of designers and executioners under one roof.
Our readers are always looking forward to learning from the best. What advice would you give to upcoming designers or startups?
I would only advice all upcoming designers to maintain their creative style as their core and keep creating new design ideas keeping functionality and sustainability in mind. Remain grounded, remain humble, and rest all will automatically fall in place.
The post TADstories with Harshit Thakkar I Payal's Interior World appeared first on The Architects Diary.