Ar. Mrugini Pandya, founder of Robust Studio shares her compelling design journey that began from her deep interest towards design.
Robust Studio is based in Vadodara, Gujarat, led by Ar. Mrugini Pandya. Since childhood, she had a bug for design and soon enough it flourished in her professional practice. After finishing her studies in design, she found opportunity to work on elaborate projects and gave her valuable exposure.
In this following conversation, Mrugini tells us about her exciting journey from studying design to working as a professional. And eventually creating a foundation of belief of not just shaping a space but also providing a lifestyle to the clients and their entire surrounding.
Who is Mrugini Pandya? How did you begin the journey of Robust Studio?
I feel that right from my childhood I had a design bug. Coming from a family who had no relation with this industry, it was difficult to make a space and get my work recognized. After I completed my Bachelor's in Architecture in 2018 from The Maharaja Sayajirao University of Baroda, I decided to rejoin the same firm where I did my internship. The biggest advantage was that I got an opportunity to work on complex projects and gain valuable on-site experience right from the start. So in a reasonably short time-span, I gained ample amount of exposure.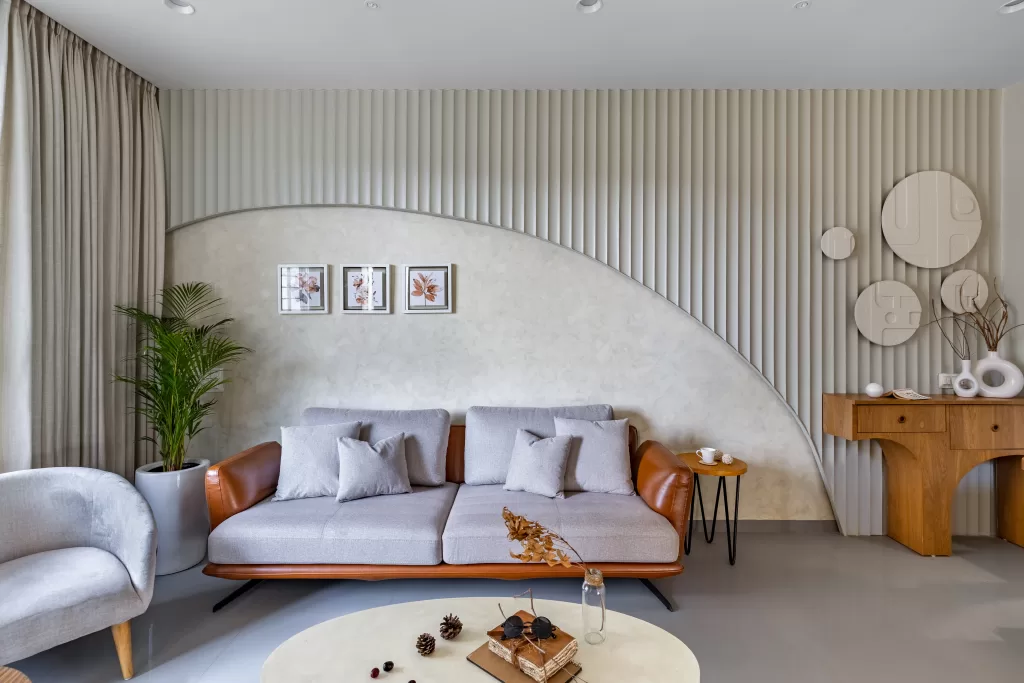 I consciously decided then to never turn down any opportunity that came my way, whether it was designing an artwork or creating a single piece of furniture. In late 2019, I felt confident and capable of handling projects independently, which led to my decision to leave my job and embark on the journey of establishing Robust Studio.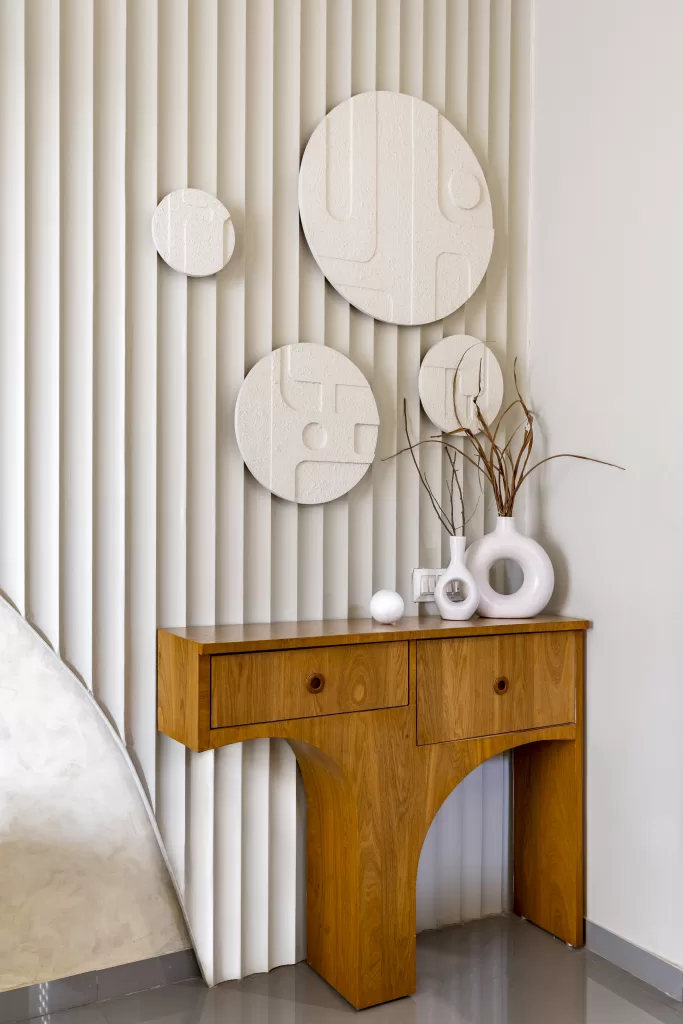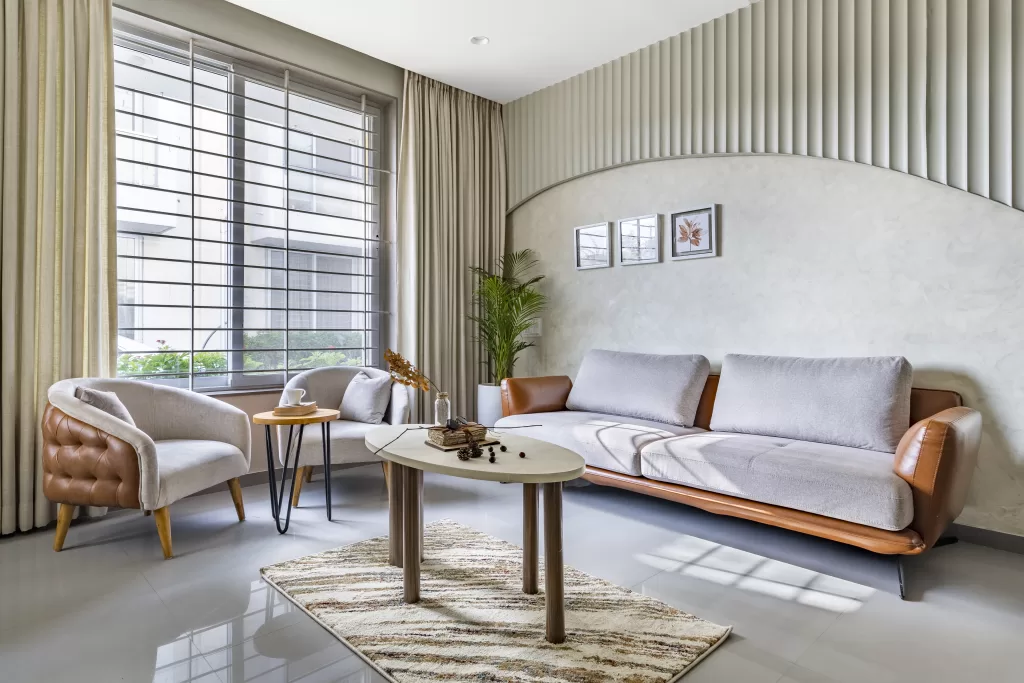 How did you get your first project and what was it?
I obtained my first project in late 2019, which was a 3-bedroom apartment interior design. Interestingly, soon after I started working on it, the world was hit by the COVID-19 pandemic. It led to an extended timeline for the project, taking more than a year and a half to complete. However, it gave me a chance to reassess my work and gladly it shaped just how I envisioned it. In addition, it received a great deal of recognition on various social media platforms and even appeared in a magazine.
When it comes to interiors, there are plenty of choices in materials. What is your design approach and signature style in terms of planning and execution?
I prefer not to adhere to any particular design style, but rather, my approach to design always begins with an in-depth analysis of the project's nature. Extensive research is a fundamental part of our process, encompassing materials, color palettes, and technological considerations. We explore numerous options before arriving at the most suitable one. If you were to look back, you'd find an abundance of sketches dedicated to individual project elements. This research is instrumental in determining what best suits the specific site.
Check out TADstories with Anusha Arun I Atelier 108, a young and aspiring designer and her journey
As an architect, I firmly believe that any project is incomplete without solving architectural issues. Adequate illumination and a functional layout with smooth circulation are key elements in addressing architectural challenges. Once we understand the project's functional needs, we then seek to enhance its aesthetic appeal. With a highly skilled, experienced and enthusiastic team by our side, our execution process has become our greatest strength. Together, we strive to bring each project to its fullest potential.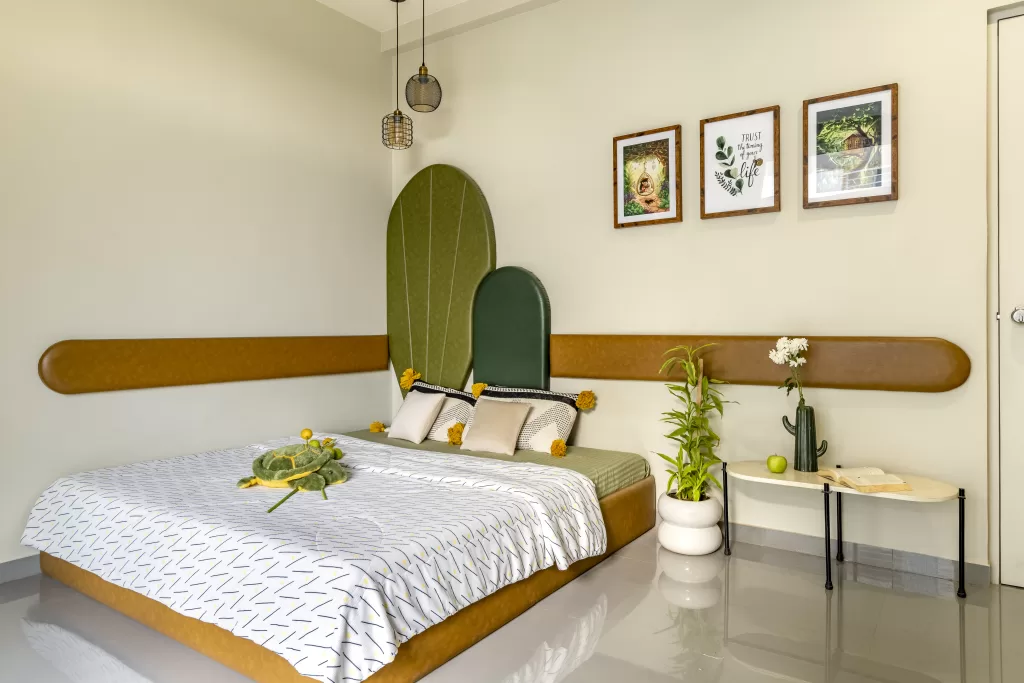 In the past few years, especially after Covid, there has been a rapid change in residential design trends. What is one trend change that you encourage seeing in the field?
Now people know the importance of their surroundings & home has become more important than ever. No matter how small the space is, people understood the need of green pockets and a dedicated space to unwind. Work from home has become the new norm so now it has become a trend to create a space that serve multiple functions, which in my opinion is a great opportunity for any designer to showcase his/her knowledge.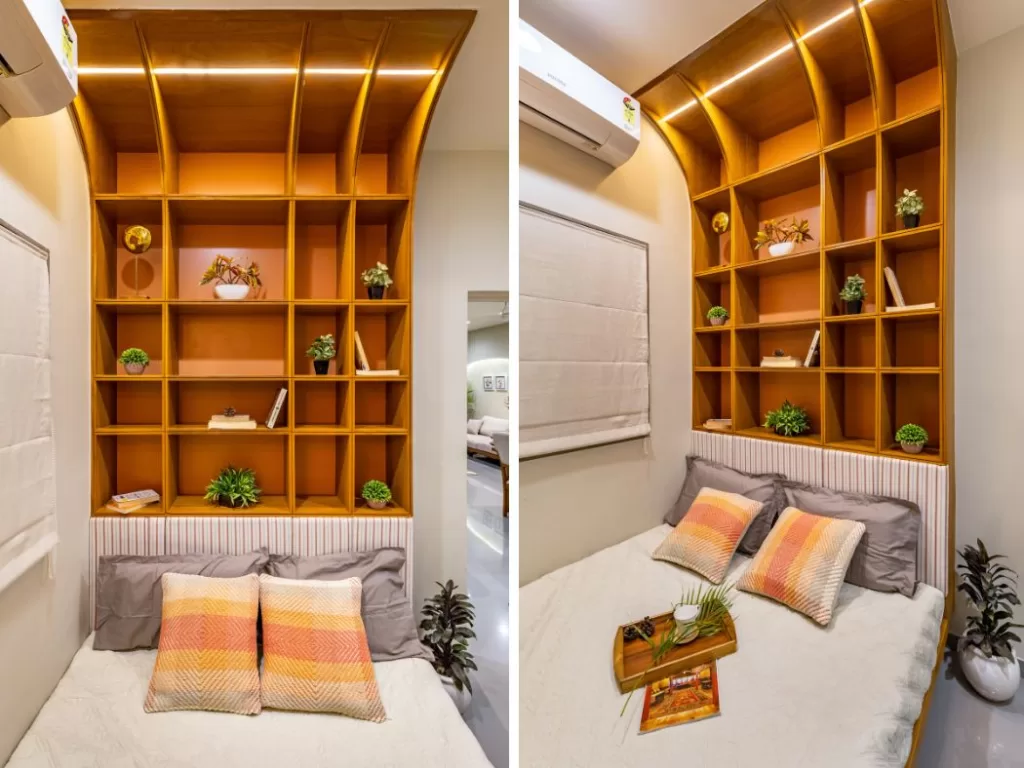 Nowadays there are numerous online platforms to get inspired and get ideas. How do you cater to the client's requirements regarding your style of design?
I feel blessed to be in the era of social media where my clients know what they want, to some extent so we are not starting without a lead. After completing multiple projects, now my clients are approaching me with an idea of my design approach so I have been blessed with clients who had immense trust in my team and gave a free hand in designing after giving us their requirements.
"I firmly believe that a designer is not just shaping a space but also providing a lifestyle to the clients & their entire surrounding."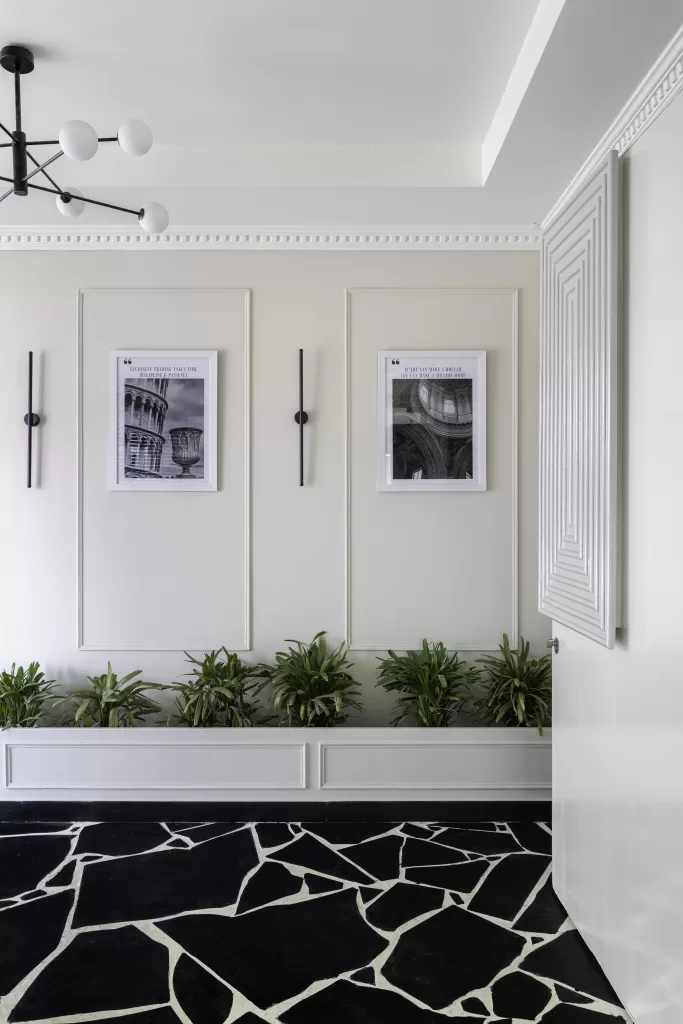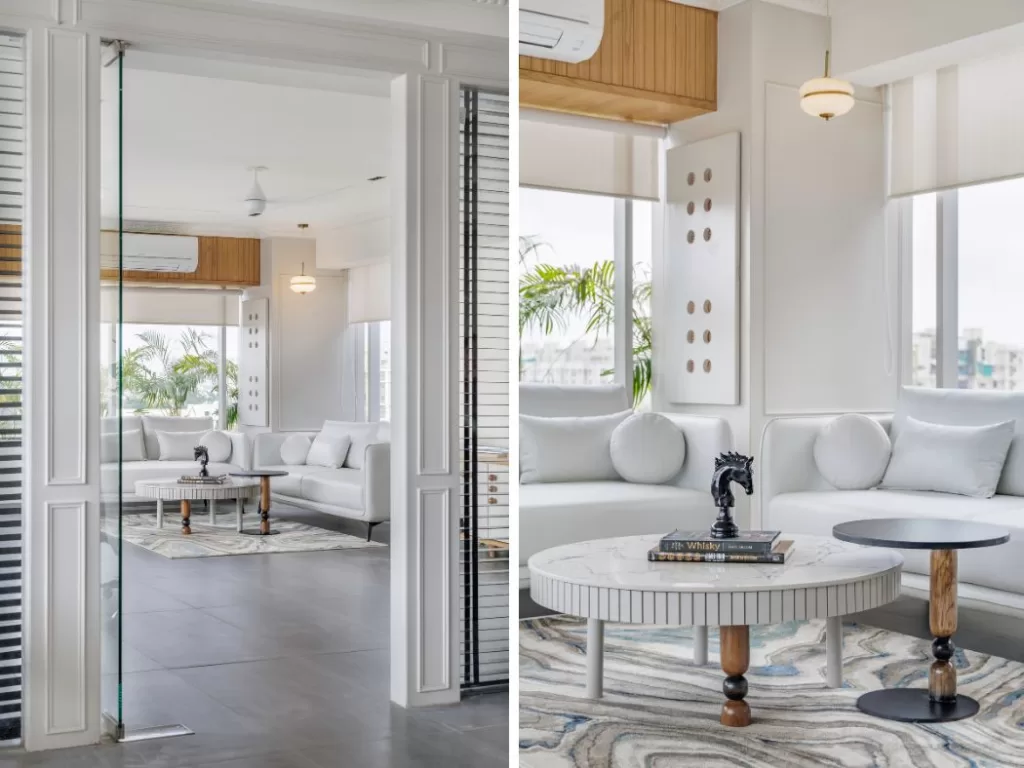 What are the biggest challenges when it comes to transforming a given space into a masterpiece?
It would be a big lie if any designer would say a budget was not a concern. It always is a topic of concern especially for any young designing firm. Maybe not in the beginning of the project but as it proceeds, the options might get narrowed down and sometimes small but very vital elements like landscape & decorative items get compromised. Second will be the management and communication but that can be easily solved with a great team by your side.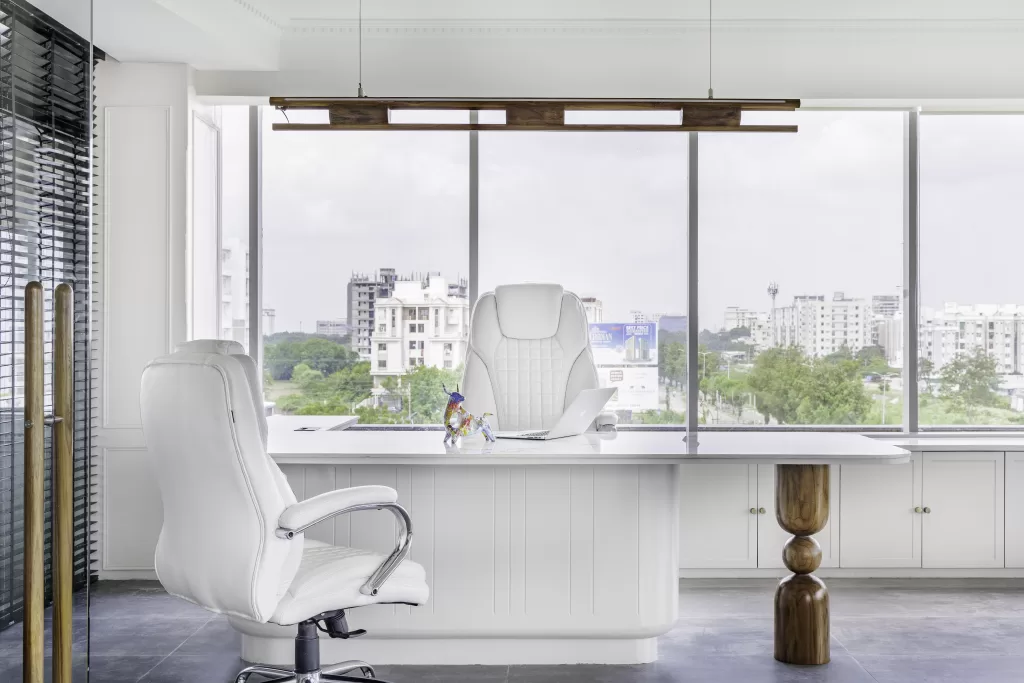 If you had the opportunity to design a dream project, what would it be and why?
That would definitely be any educational building as I strongly believe that the ambiance and the surrounding environment of a space have a profound influence on a person's perspective and approach to various aspects of life. Also it will be a highly challenging endeavor due to the multifaceted considerations involved like sustainability, adaptability, flexibility for future, technologies, architectural styles and the most important is a social responsibility to create an inspiring learning environment and the list goes on.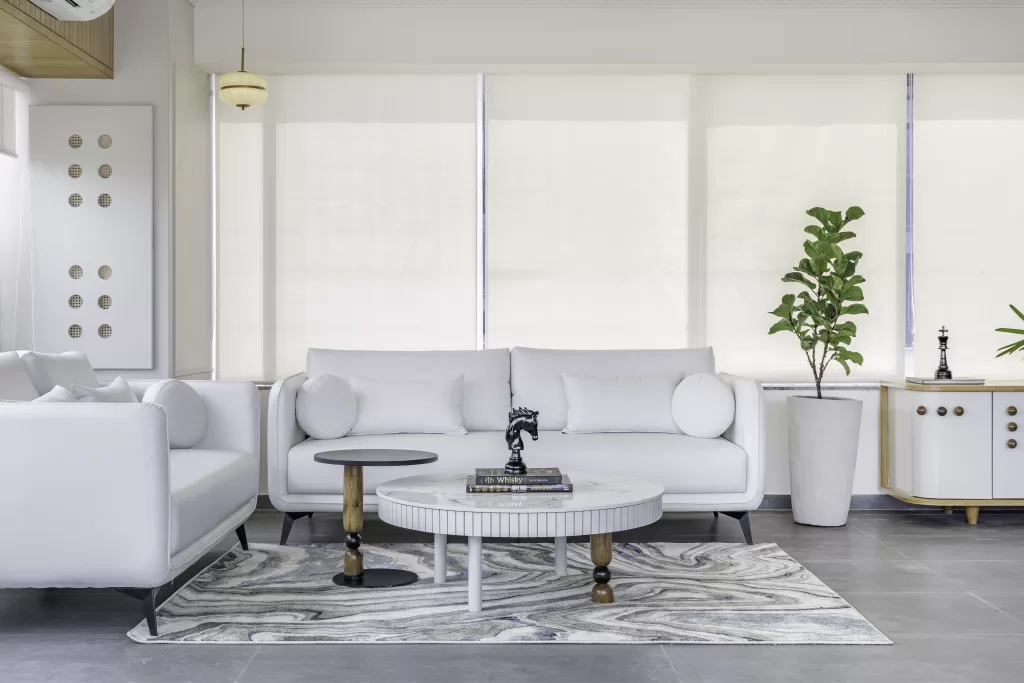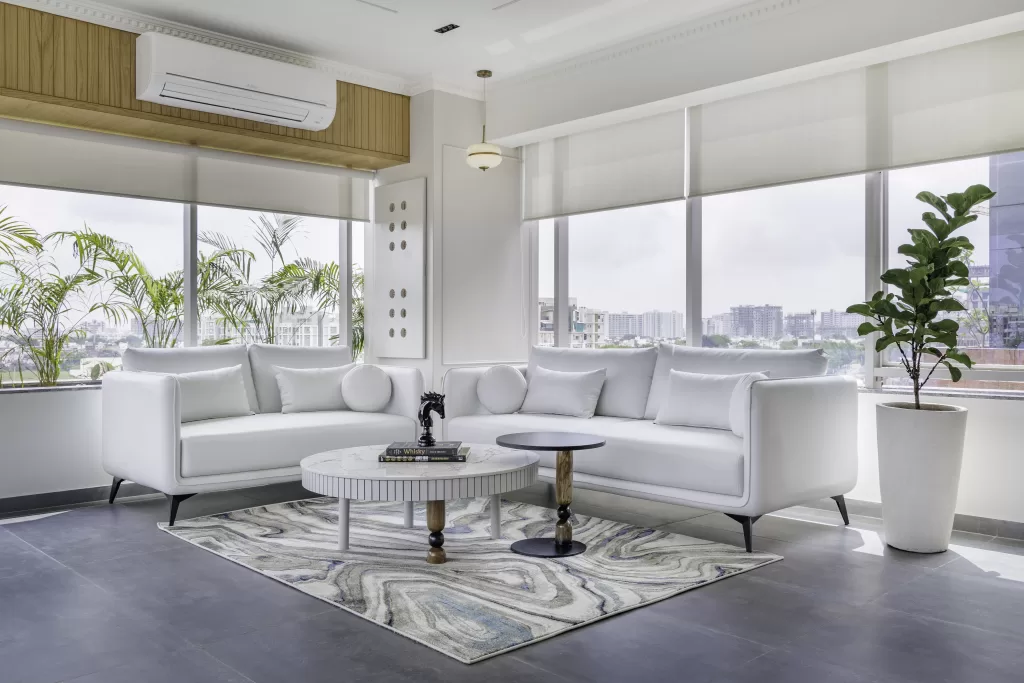 Nowadays collaborations are in trend. If you had the opportunity to collaborate with other designers, who would it be and what would you create?
It's always great to have a fresh perspective from different minds. There are a lot of architects out there doing mind blowing work but right from my college days I am highly influenced by Ma Yansong from MAD architects. His works are futuristic, fluid and fragmented with crazy technologies and unheard materials. It feels like a whole structure has emerged from the earth itself. The learning curve will be straight upwards so it would be an honor to work along with any project anywhere with him.
Our readers are always looking forward to learning from the best. What advice would you give to upcoming designers for startups?
This industry itself is very demanding and competitive, so you have to be master of all. Right from the designing to the management to the marketing. Research of new technologies, new materials, new trends are just as important as gaining new projects. And at the end, It is not just about working hard without knowing what your aim is! You really have to have a goal and surely your work will be recognized sooner or later.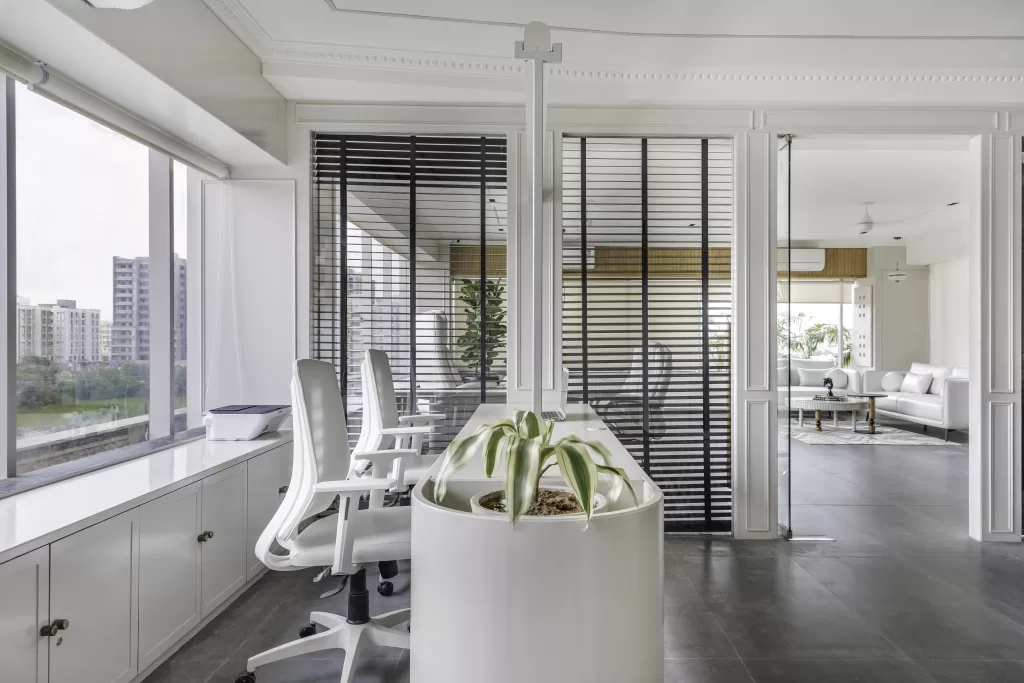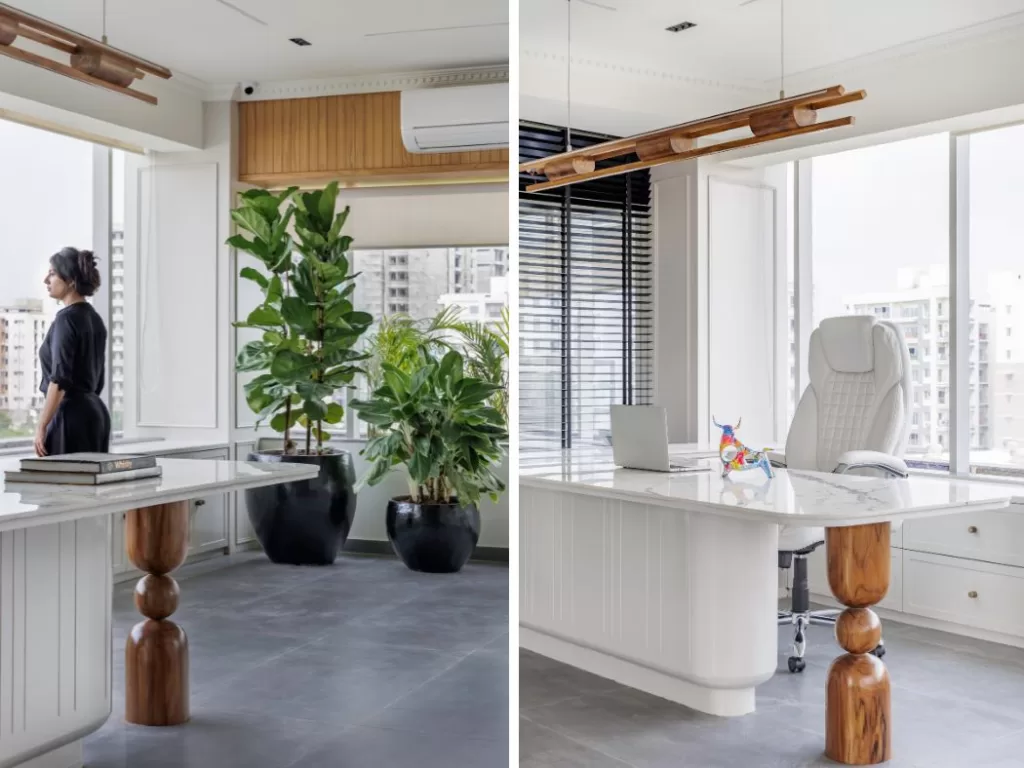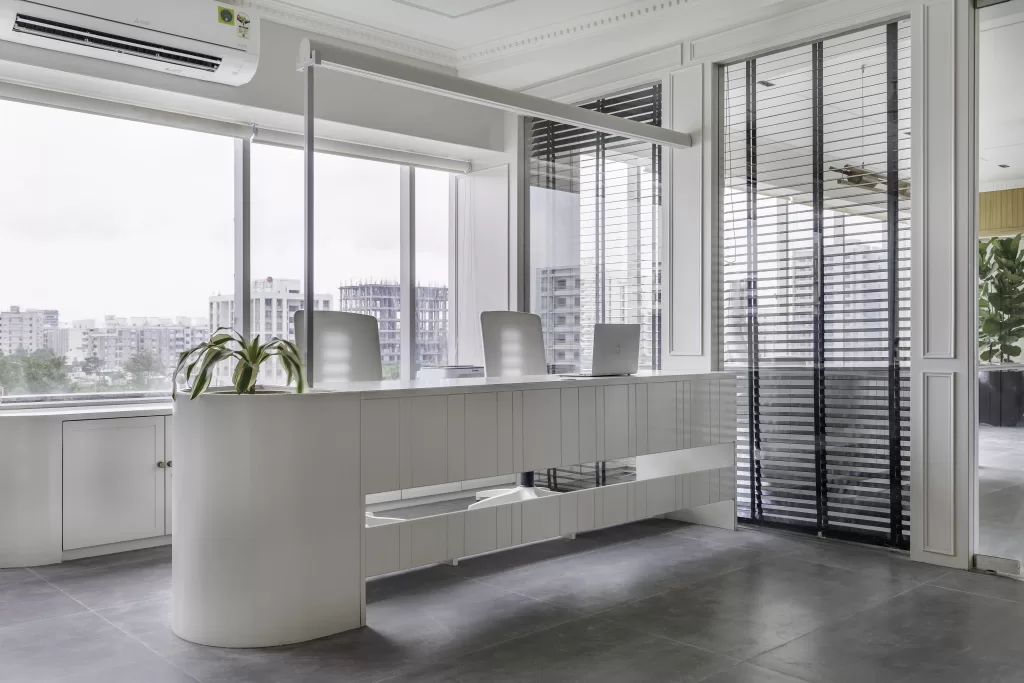 The post TADstories with Ar. Mrugini Pandya | Robust Studio appeared first on The Architects Diary.