At Spaceplus we believe "less is more". The project "Suramya" brings an earthy twist to the modern design style of our studio. This 2300 Sq.ft spacious apartment in a high tower of Vadodara, is occupied by a beautiful full time working couple and comprises living room, kitchen, bedrooms and a wide balcony. They brought to us an empty space to fill up with our thoughts and imaginations which would give them the comfort and a space of their own after a long stressful day.
"Suramya" Brings An Earthy Twist To The Modern Design | Spaceplus
VISIT : Spaceplus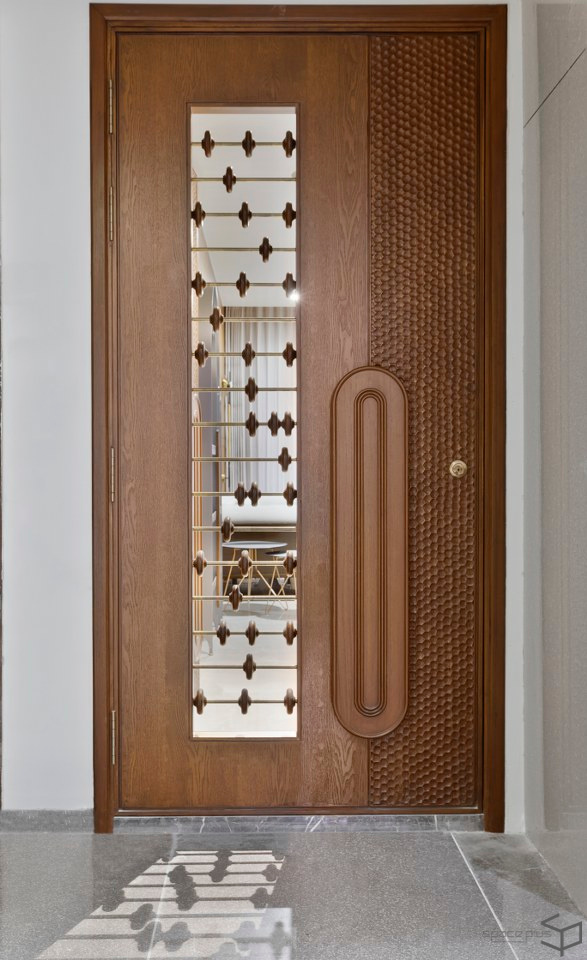 We usually design the interiors considering the clients demands and also their personalities. With this project our clients were a busy couple who would demand for a modern design but would also feel comfortable with the simple yet unique appearance.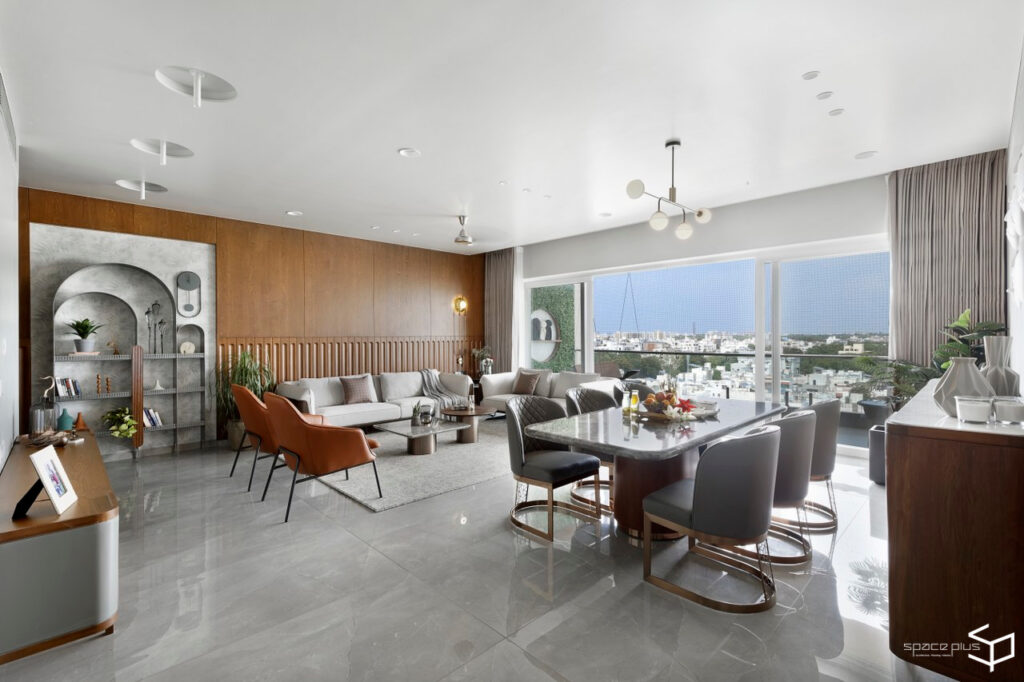 We strategically rearranged the furniture and added a few abstract design components, giving the couple a soothingly pleasant, cozy and incredibly exquisite appearance. The house is located right in the middle of the city; taking inspiration from the local city lights was inevitable.
The city brings a lot of chaos and hustle; however, the lights bring calm. We know it's time to go home when the city lights are lit up, it brings an excitement and a rush. We interpreted lights which bring about visual calm in the home as it does on the roads.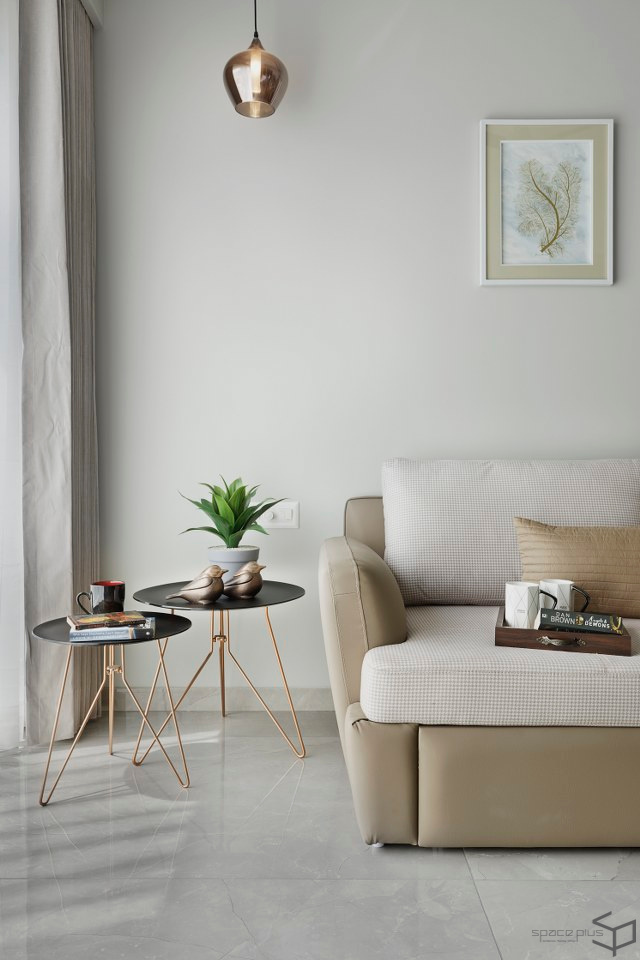 The great property of lights is that they can be manipulated and changed as per the requirement, like our design for this project as well.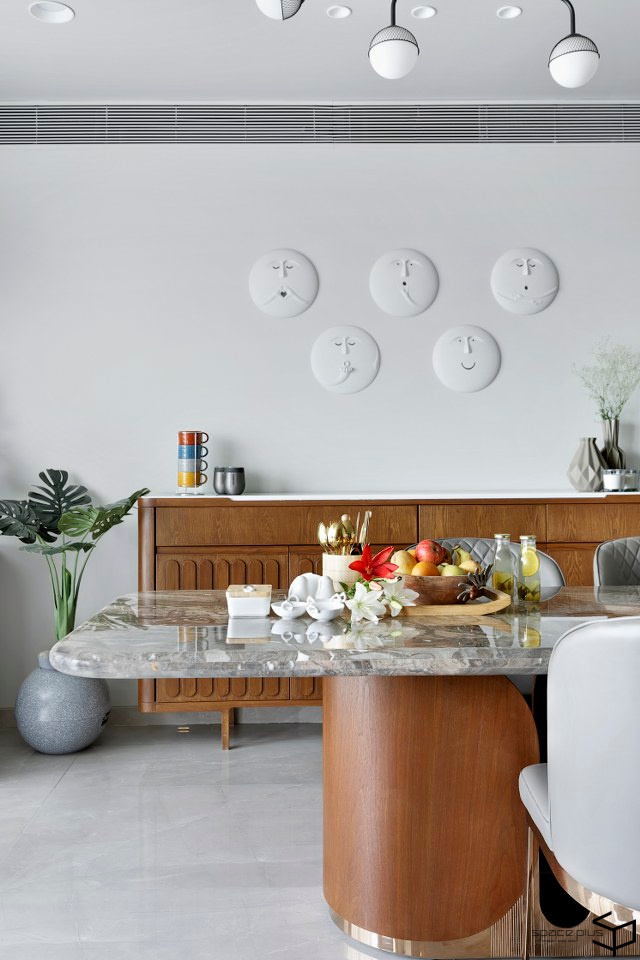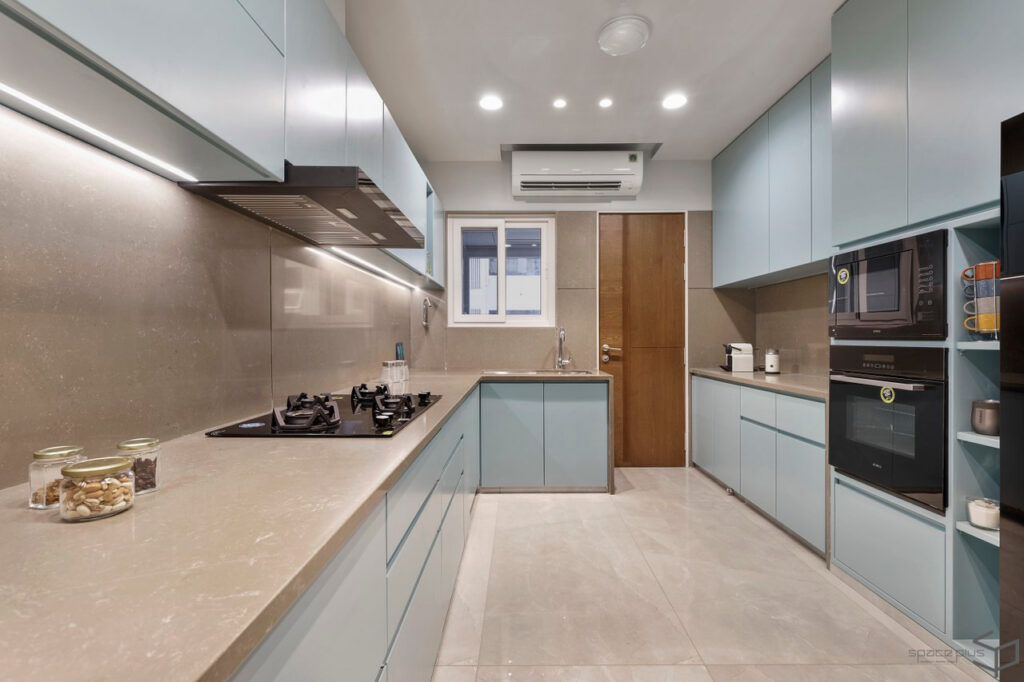 The majority of the furniture is handcrafted by carpenters and is customized to the users' specific requirements. Wall panels finished with Natural wood, veneer, and Medium Density Fiberboard (MDF) and PU paint to make interior stand out and add a stylish touch to the different areas. the furniture is modern and flexible.
We have added our touch by bringing the earthy tones to this space. The tones of timber wood walls are our hero element in the house; this allows creating a homely, peaceful and relaxing ambience.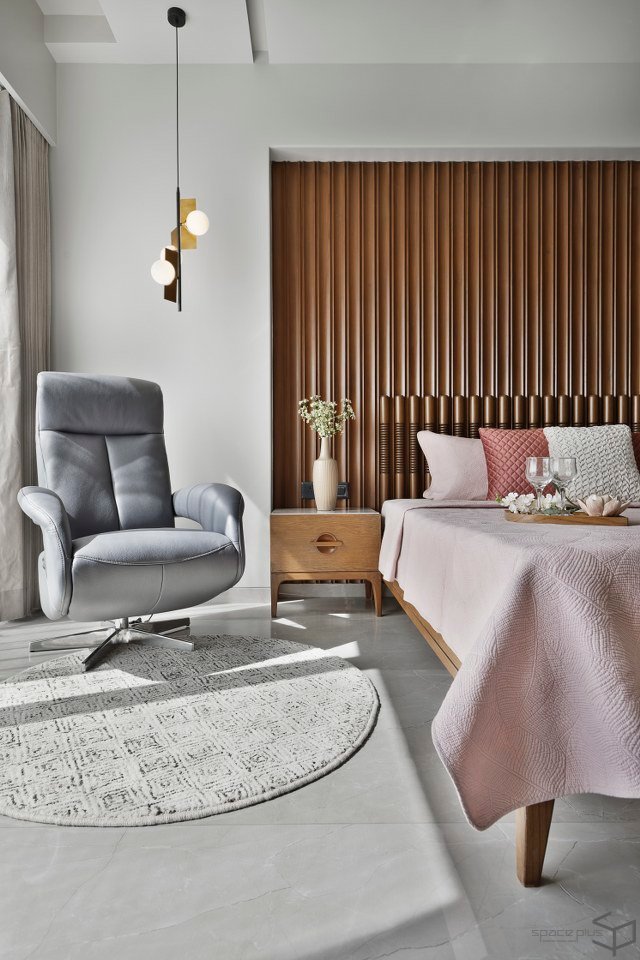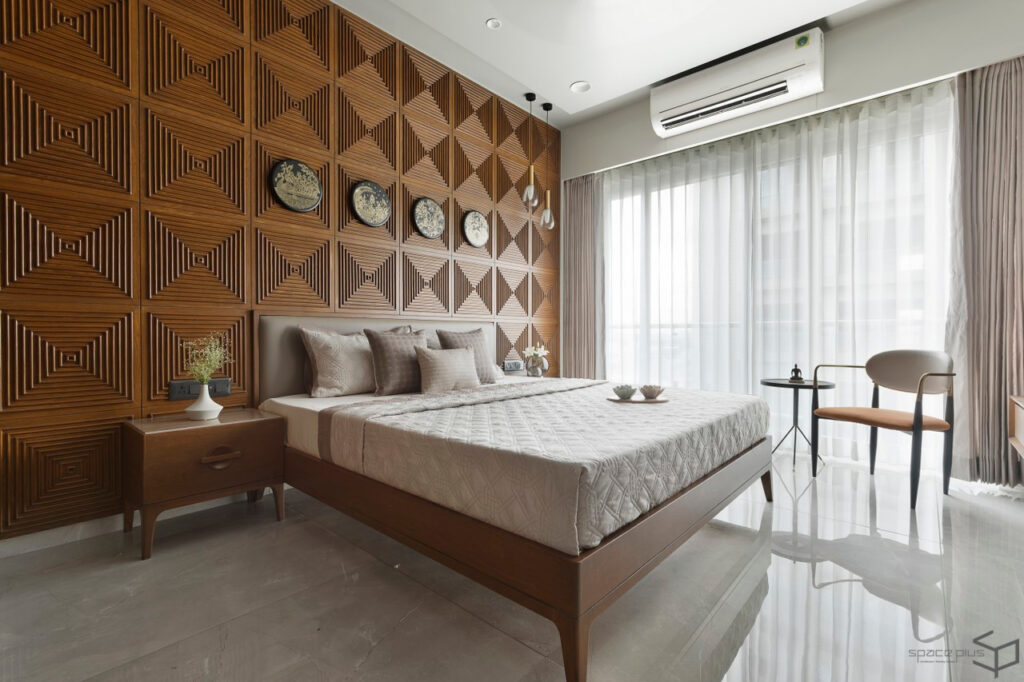 The ceramic wall art adds a character to the room; it brings joy to a simple symmetric designed wall. We have tried to add layers to the walls.
Every little addition and accessory in every room and corner of the house is chosen to add to the overall aesthetic, grace, and grandeur of the house, while remaining simple and subtle…and yet significant!
FACT FILE
Designed by : Spaceplus
Project Type : Residential Interior
Project Name : Suramya
Location : Vadodara
Year Built : 2022
Duration of the project : 9 Months
Built-up Area : 2300 Sq.Ft
Principal Architects : Haresh Paladiya, Ar. Kiran Patel & Ar. Kushal Patel
Team Design Credits : Niraj Mevada & Anvi Patel
Photograph Courtesy : Tejas Shah
Products/Materials/Vendors : Finishes – Veneer polish & PU paints / Wall covering / Cladding – Natural wood, veneer, and Medium Density Fiberboard (MDF) / Lighting – Kesha Lighting / Doors and Partitions – Handcrafted By Carpenter as Per Design / Sanitary ware – Bravat / Furniture – Majority of the Furniture Is Customized, Be Comfort / Flooring – Motto / Kitchen – MDF finish shutter finish with PU paint / Paint – Asian Paint.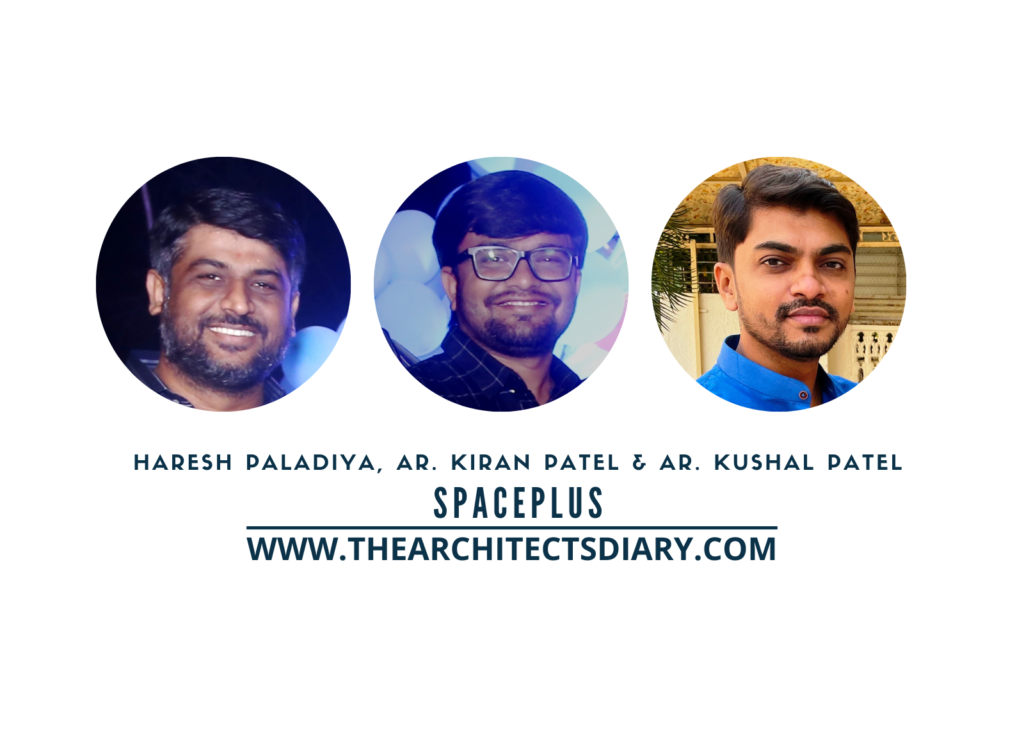 Firm's Instagram Link : Spaceplus
Firm's Facebook Link : Spaceplus
For Similar Projects >> APARTMENT DESIGN IN THE UPCOMING AND BUSTLING AREA OF BANDRA EAST, MUMBAI
The post "Suramya" Brings An Earthy Twist To The Modern Design | Spaceplus appeared first on The Architects Diary.