The retail space for 'The White Teak Company', a lighting & home décor store, at Parel – Mumbai is an attempt to look at geometries, in solid against its own wire-frame version. Arches have been used in wire-frame, projected panels and surfaces in various finishes to contrast & complement each other. The idea is reinforced with the use of a grey palette both in texture & flat finishes to create a subtle contrast between surfaces.
Retail Space For 'The White Teak Company', A Lighting & Home Décor Store | Choreography of Spaces
visit : Choreography of Spaces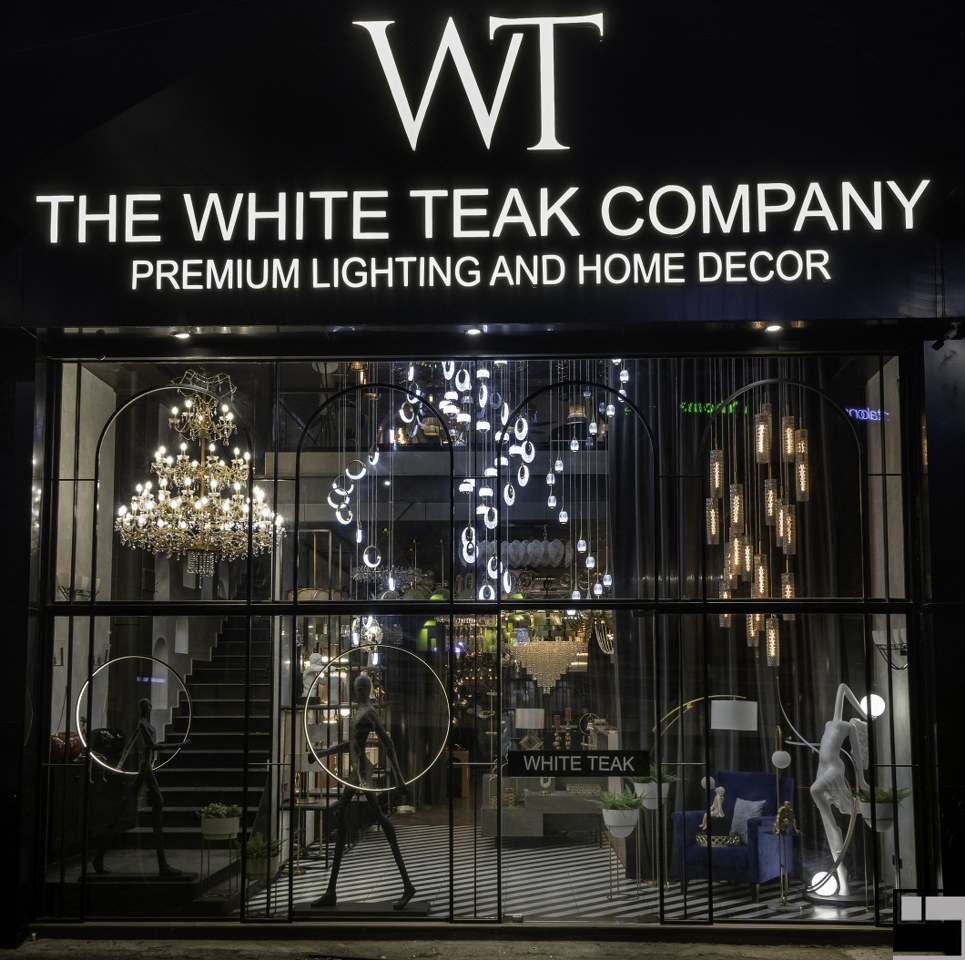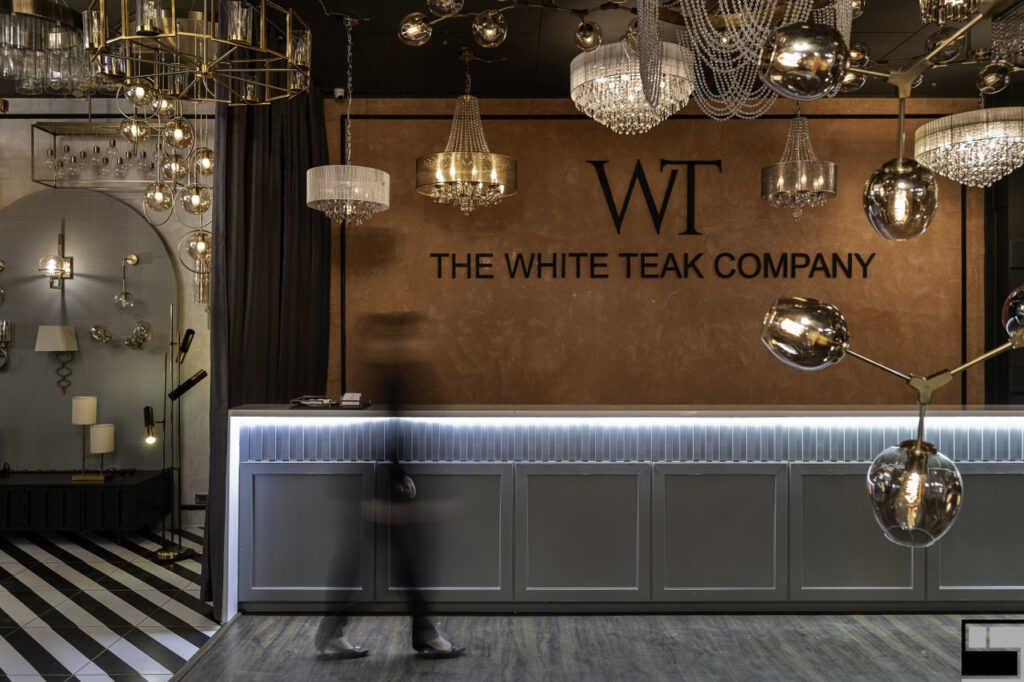 The double height entrance, flanked by the staircase leading upto the mezzanine, is lit up with a bold black and white striped floor and a pop of colour coming in from the rust finished arches.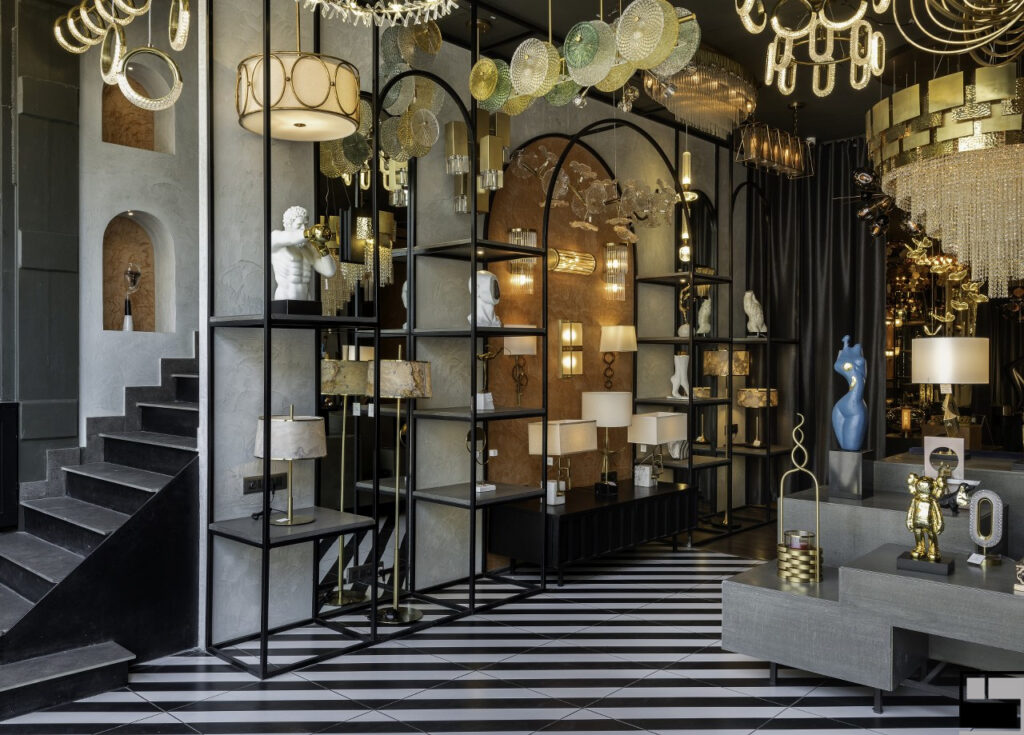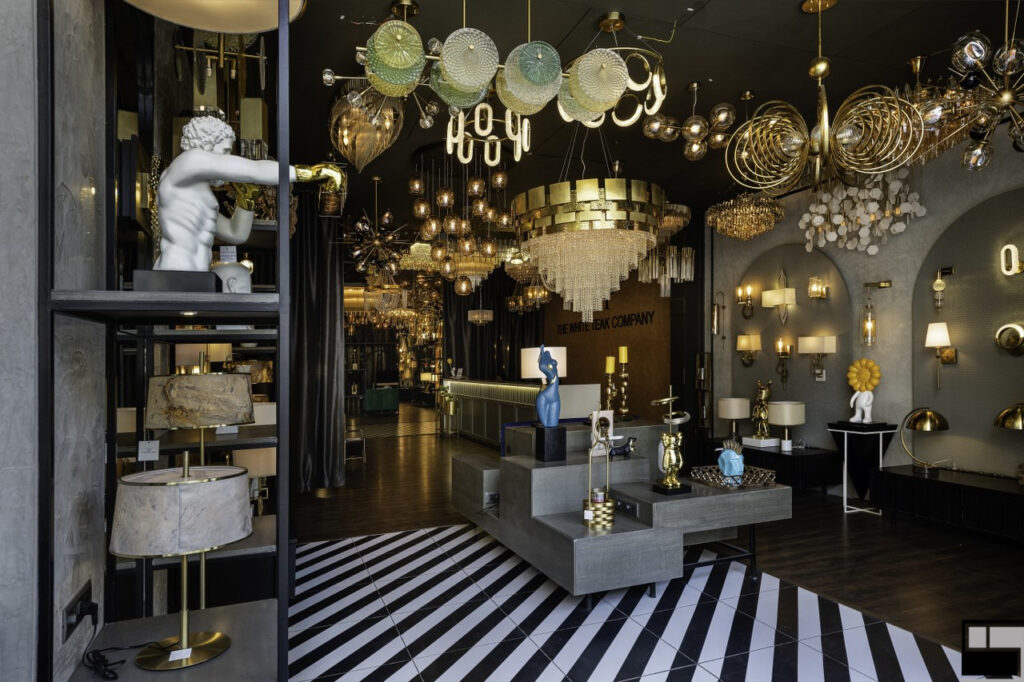 The main challenge here was to display a self-illuminating product, lights, and lots of them. Hence a simple strategy of hide & reveal was used to control the number of lights visible at once.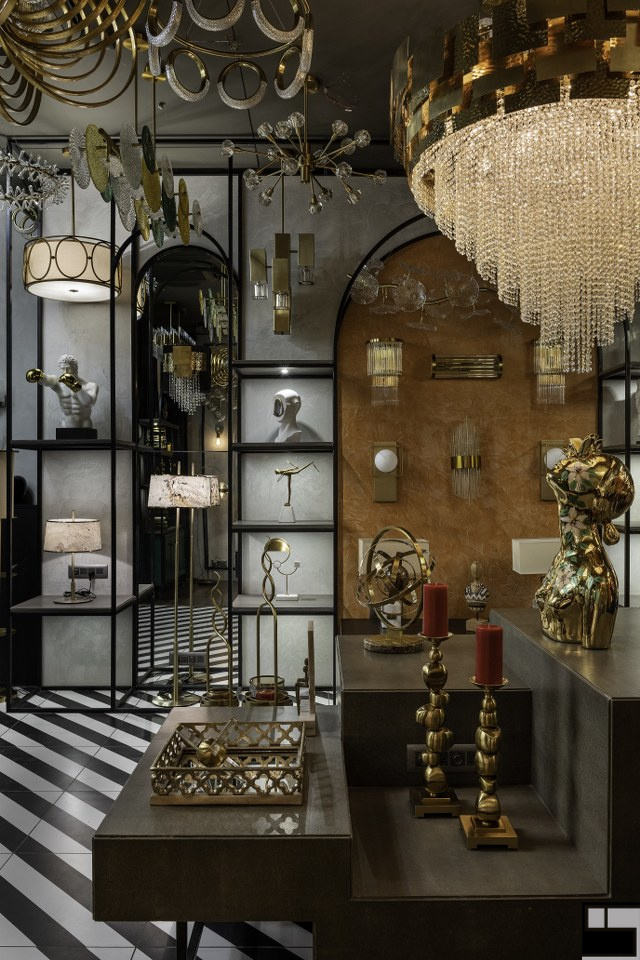 The arched panels and the display units further help in defining space for individual products. Display panels have also been used to divide the store into sections and define the circulation.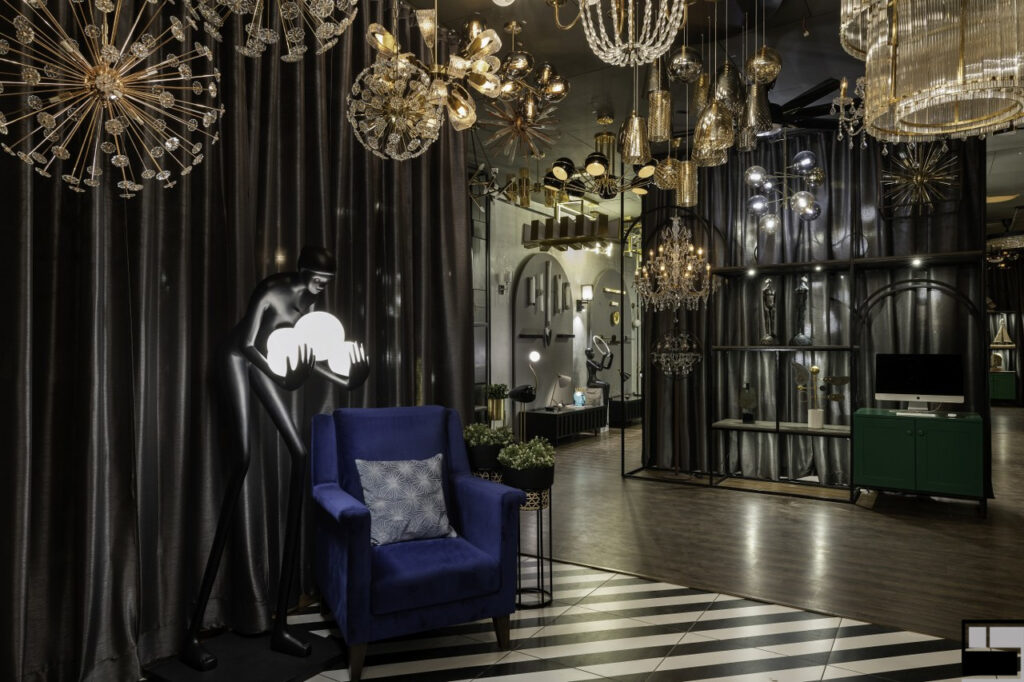 The material palette is infused with a striking black & white stripe flooring, rust colored stucco finish walls and loose furniture which are color blocked in blue & green. Mirror walls have been used to make the store look broader.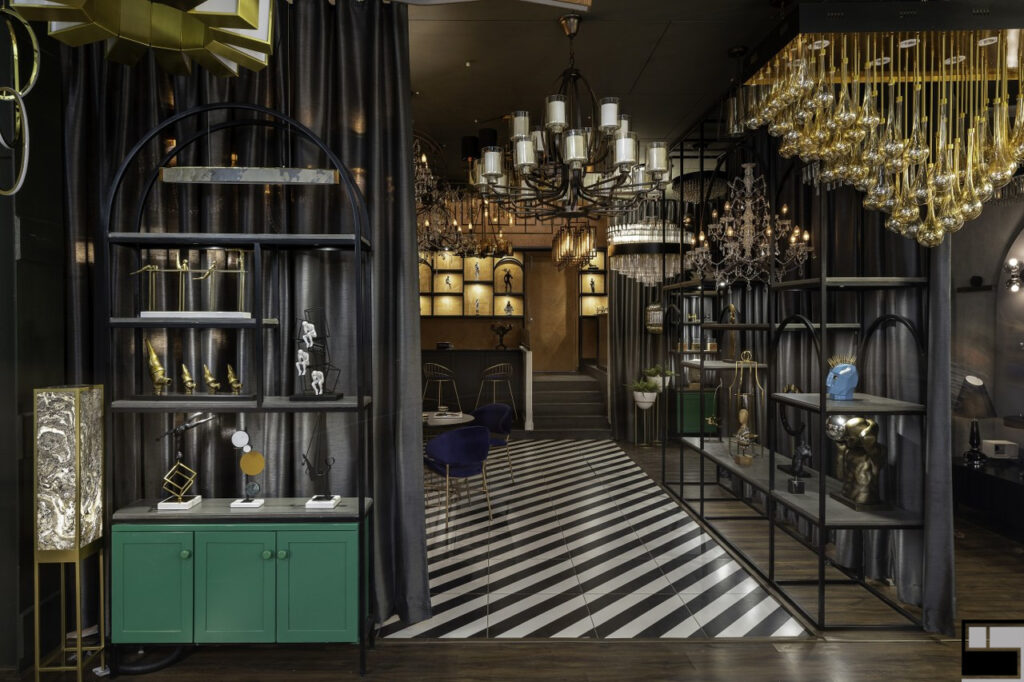 An undulating, monolithic display table or a stack box which floats on pin legs is a prime mode of center display which creates a unique way of displaying products at different levels.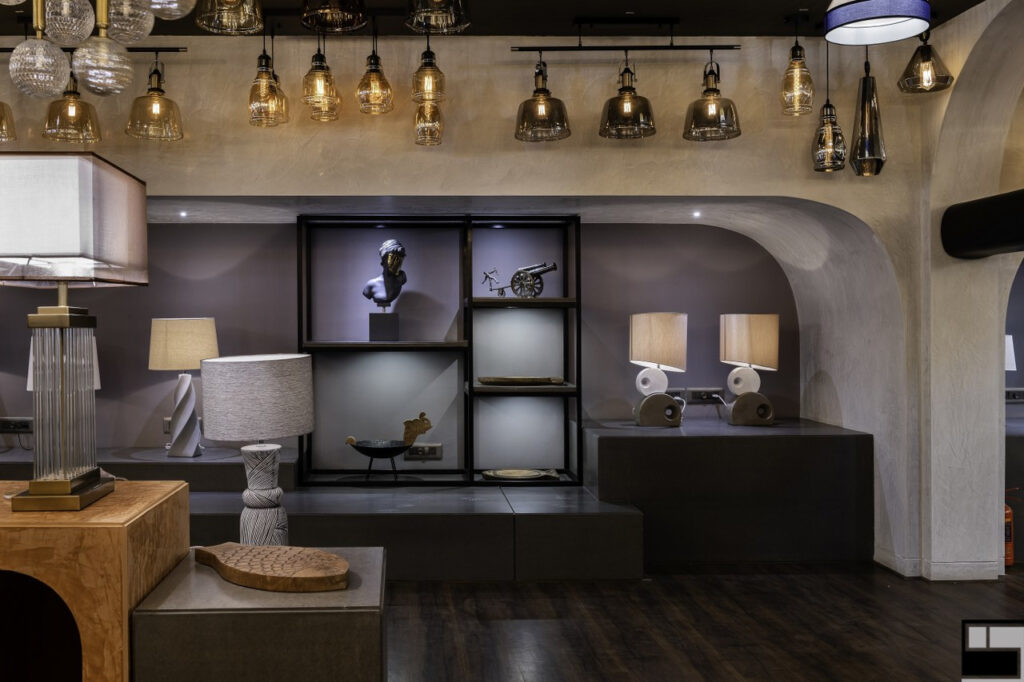 Fabric panels have been used to create layers that reveal the store in stages. The translucency of the fabric creates a sense of curiosity that draws the customer further into the store. The pleated fabric panels create a dramatic background for the products.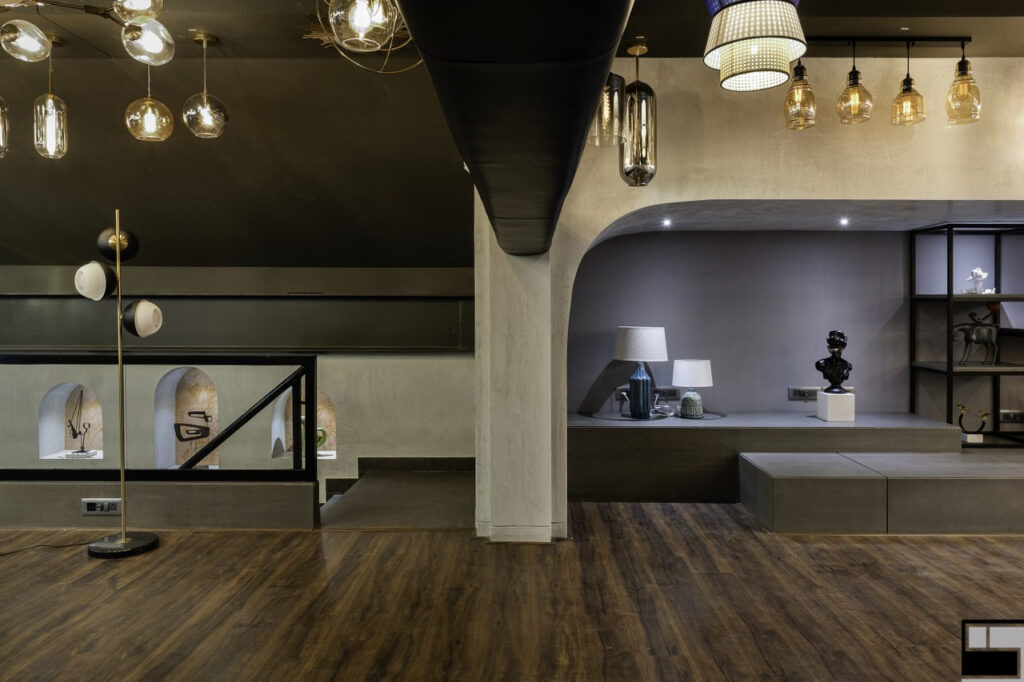 Mezzanine is divided into bays by the existing truss with low height clearance. This floor also includes the pantry and store room .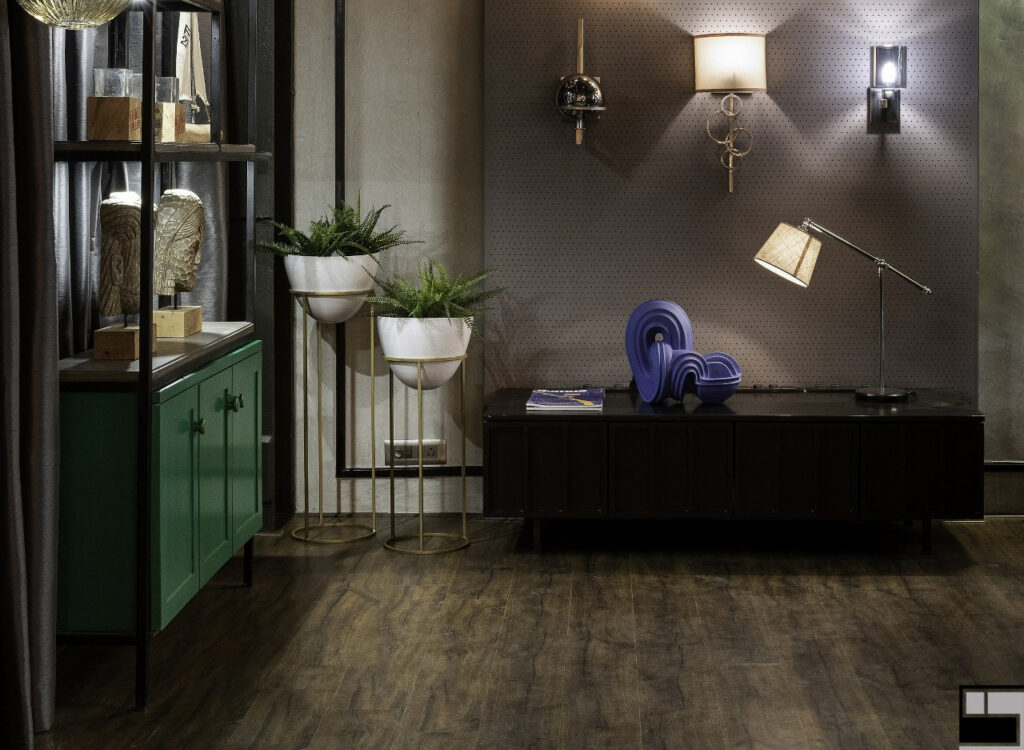 We see a lot of retail spaces documented with no or minimal products so it is hard to understand how the space created would respond once the products come in. All the product on display gives a true sense of the space created.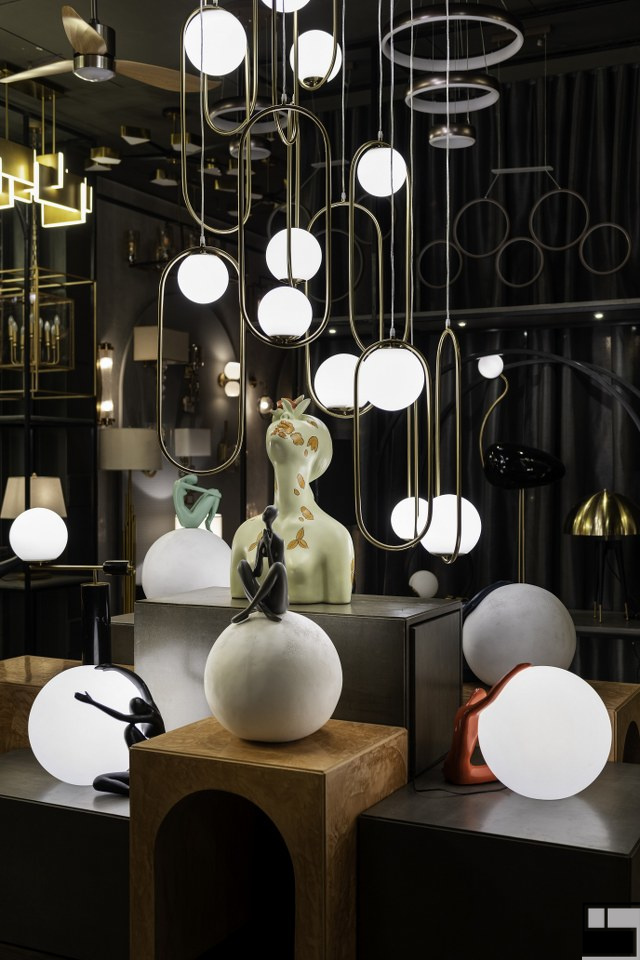 We strive to create interesting yet not overpowering envelopes so that the self-illuminating product – 'LIGHTS' are always in prime focus.
FACT FILE
Designed by : Choreography of Spaces
Project Type : Retail Interiors
Project Name : The White Teak Company
Location : Parel, Mumbai
Year Built : 2021
Duration of project : 6 months
Project Size : 5000 sq.ft
Principal Architect : Gaurav Sareen
Team Design Credits : Fathima Shafna & Smriti Jha
Photograph Courtesy : Photographix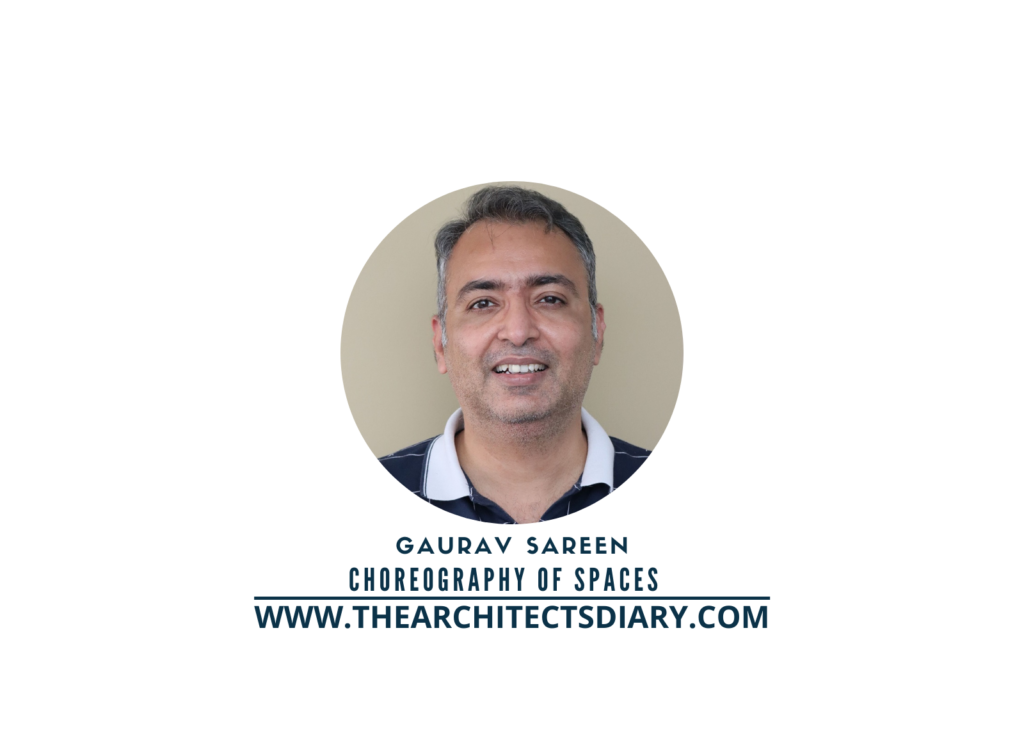 Firm's Website Link : Choreography of Spaces
Firm's Instagram Link : Choreography of Spaces
Firm's Facebook Link : Choreography of Spaces
For Similar Projects >>> EVOLVING RETAIL DESIGN THAT REIMAGINES CULTURAL TOUCHPOINTS
The post Retail Space For 'The White Teak Company', A Lighting & Home Décor Store | Choreography of Spaces appeared first on The Architects Diary.