The house is meant for a family of 8, all in different age and stage of life and very different likings. The family consists of a couple who recently shifted to India from Chicago after 20 years, their teenage daughter, parents and younger sister who is a textile designer and her two daughters. Since this is their first family home after 20 long years in USA they wanted to make the most of it. There are plenty of areas in the house where they can enjoy together as a family or one can sit with their own group of friends without interrupting others privacy and personal space.
Residential Interiors That Reflect Indian Origins But With Modern Sensibilities | PRANA DESIGN STUDIO
VISIT : PRANA DESIGN STUDIO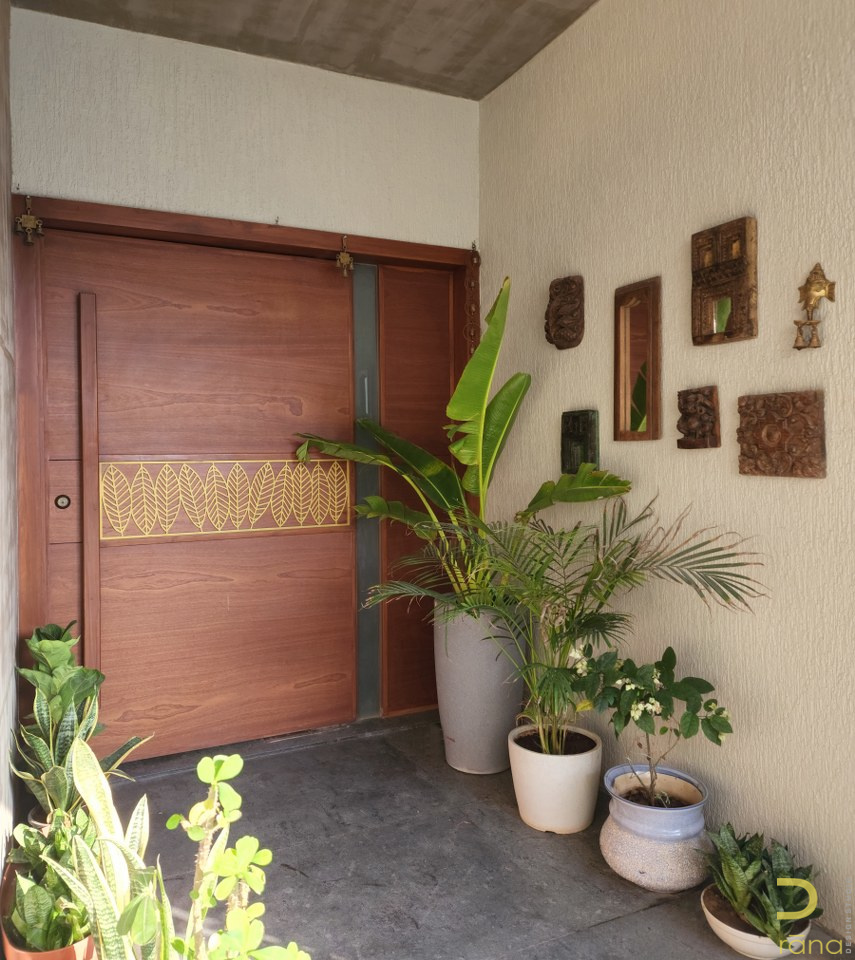 The main challenge of the project was to get everyone on the same page and get them to make design decisions. While one liked bold colours and modern designs, the other was more inclined towards calm and soothing palette and traditional Indian furniture and decor. It was a challenge to strike a balance between both.
The entrance wall has a collage of vintage wooden carving pieces and mirrors. The main door which is otherwise very plain has an inlay of brass jali in leaf motif to add the traditional touch. In the entrance lobby he shoe cabinet is kept clean with an arched form which strikes a balance between modern and traditional.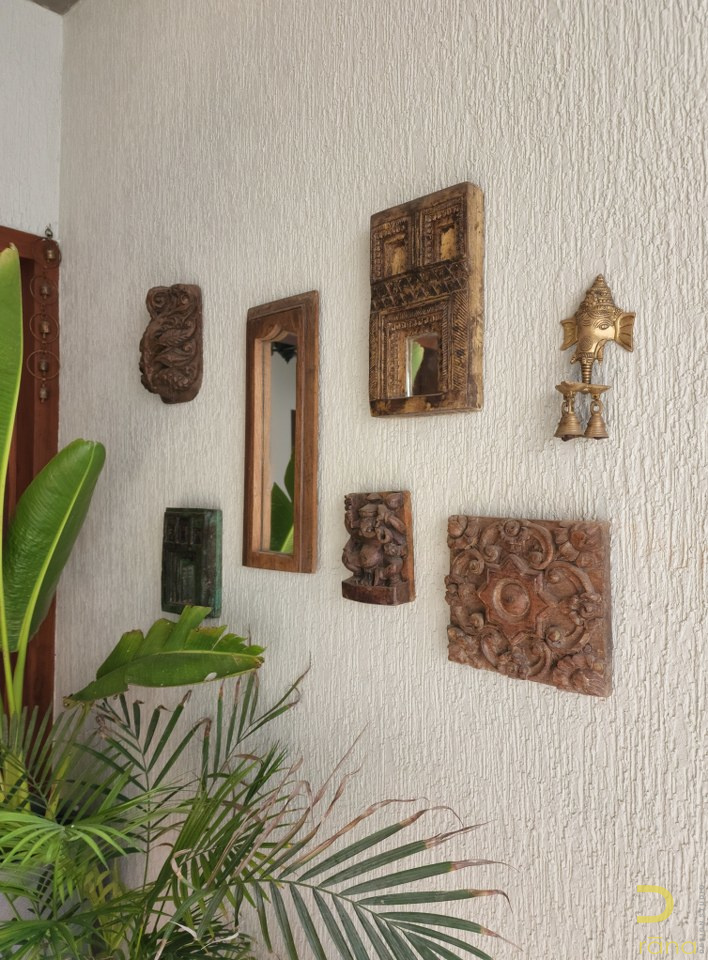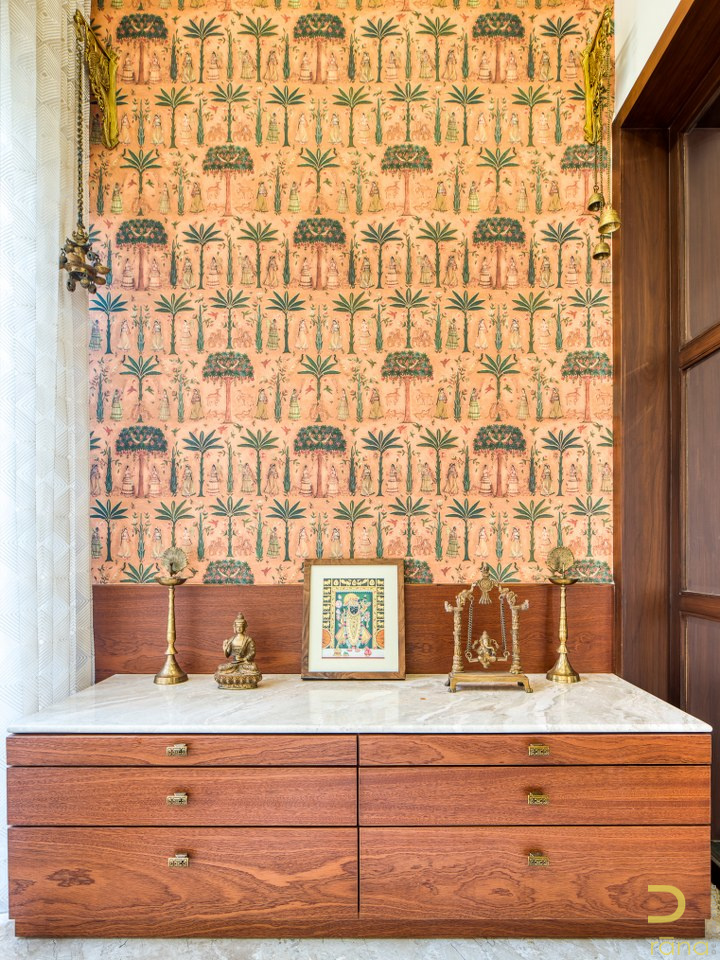 In the mandir a pichwai inspired wallpaper is used as a backdrop to a very clean and modern pooja unit. The formal living room, living room and dining room all are placed around a central courtyard which is a source of natural light and greenery.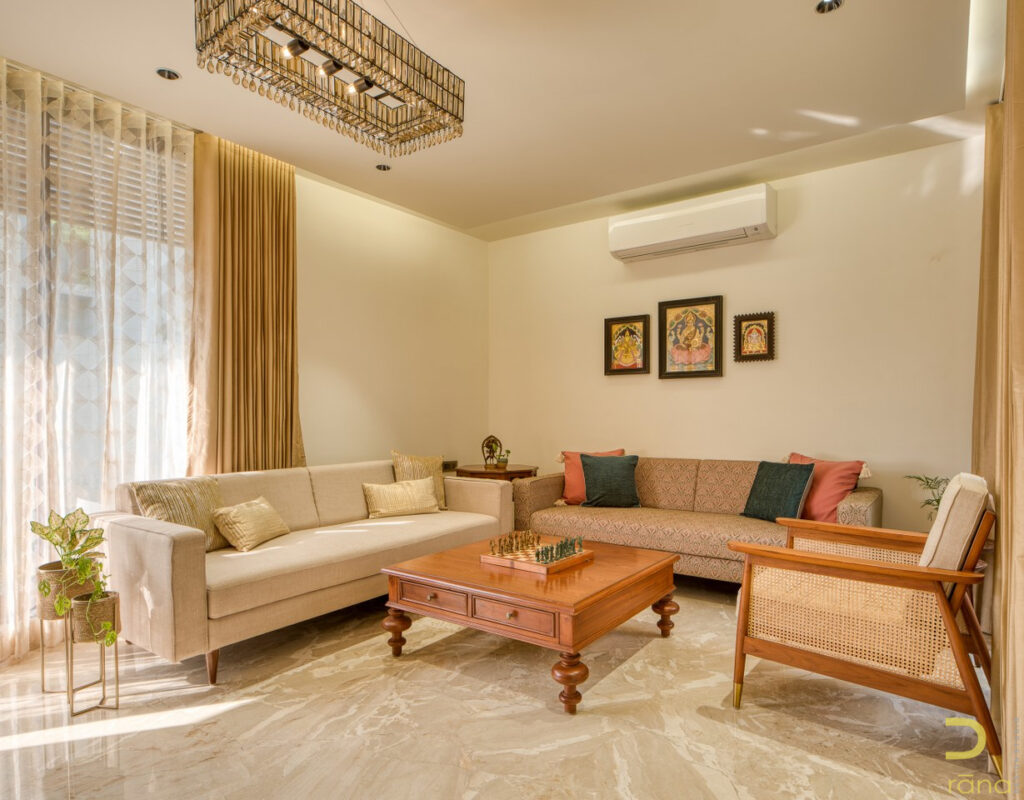 The formal living room has earthy tones with a touch of elegance. The sofas have a modern design with Indian vintage print. The cane arm chair with brass accent legs, the lathe turned legs of the centre table, adds a lot of character to the space.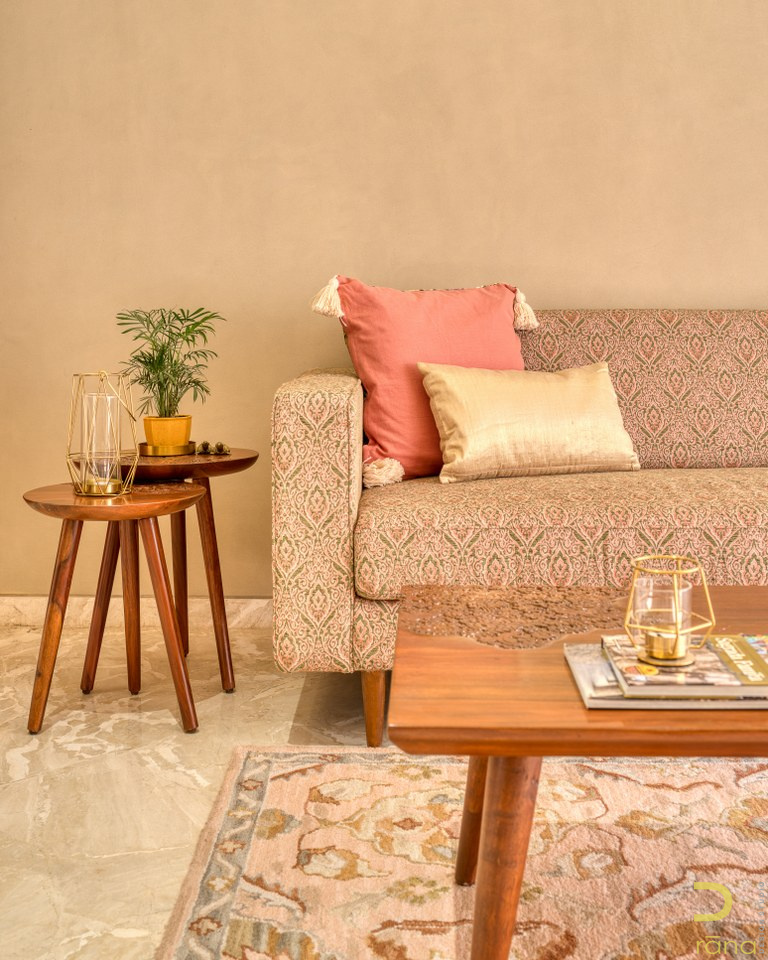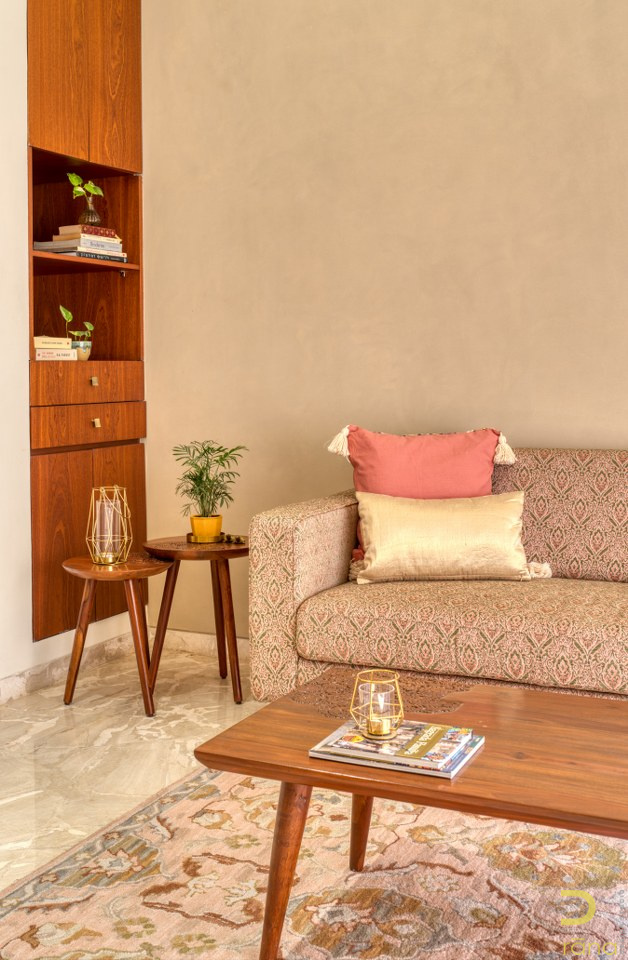 There is ample natural light in the space which adds life and freshness to the living area. Even in the living room Indian vintage tables are paired with mid century modern chairs creating a balance between two styles.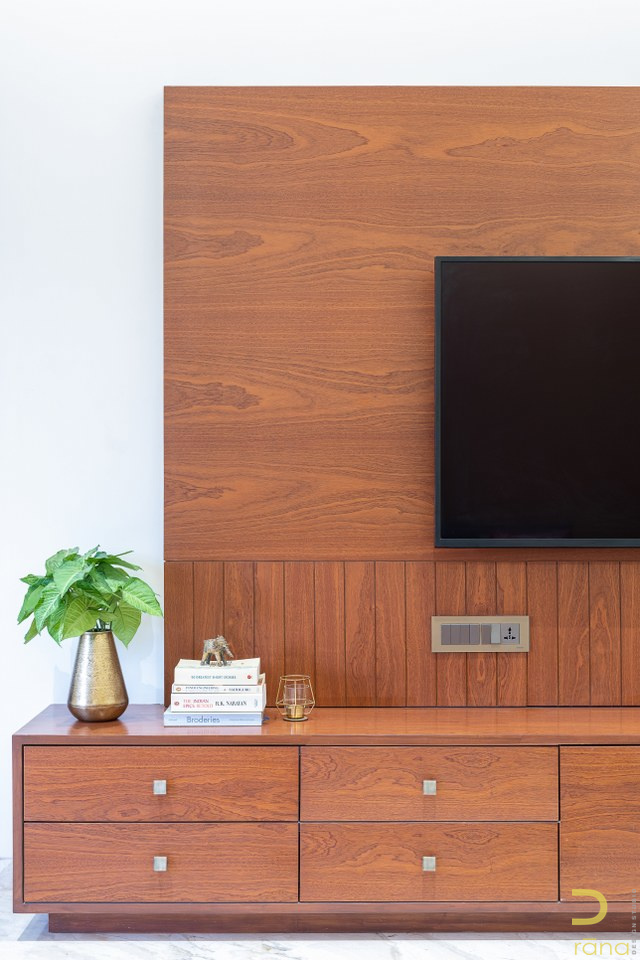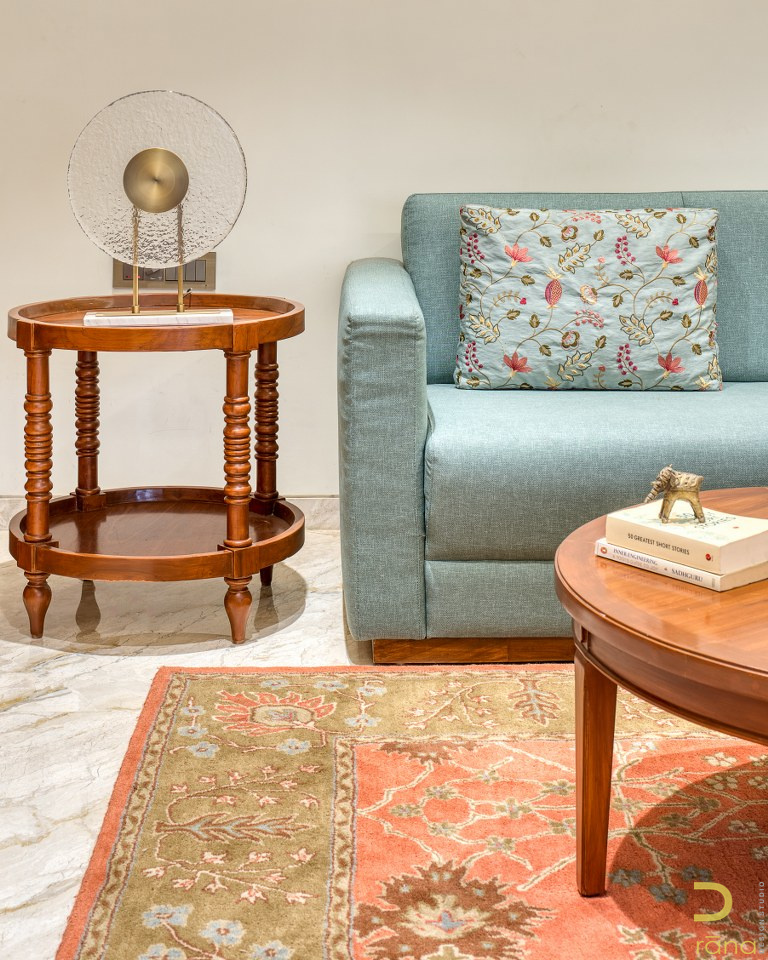 The brief given to us was for designing the residential interiors that reflect Indian origins but with modern sensibilities. Every area has some influence of Indian traditional techniques and furniture elements but overall the feel of the space is kept modern and clean. There is a mix of styles in the spaces and multiple overlaps in the aesthetics.
The seating nook in living area. The colour palette here is kept monochromatic with rust, browns and cream so the greenery outside gets highlighted. Indian vintage tables are paired with mid century modern chairs creating a balance between two styles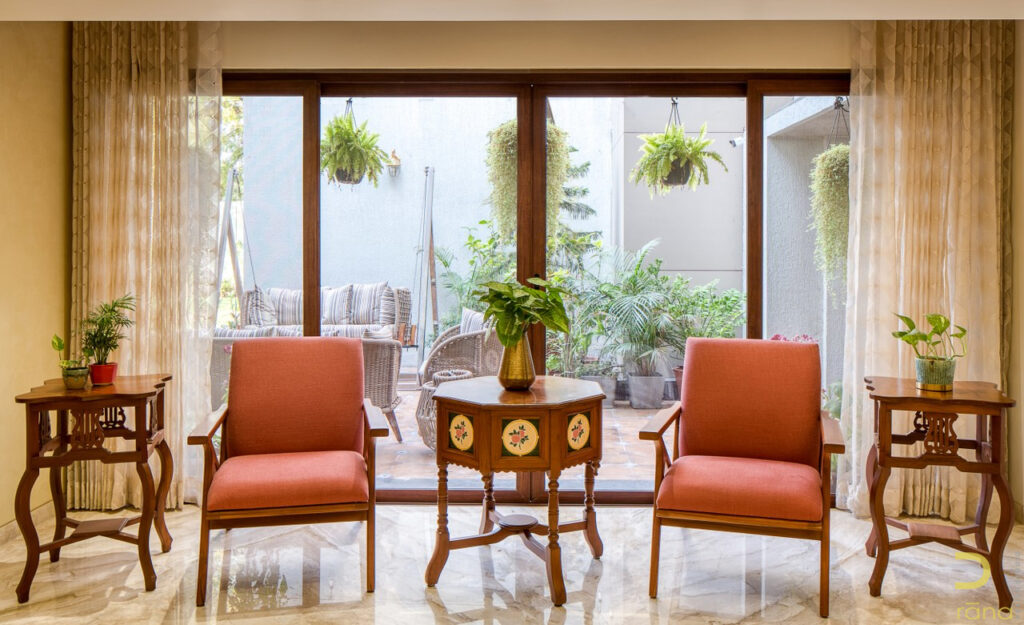 In the dining area the wall towards the backyard was broken down to fetch more natural light and outdoor seating with lot of greenery was created. The dining area has modern wooden furniture. The organic prints of the fabric on the dining chairs add a touch of colour and interest to the space.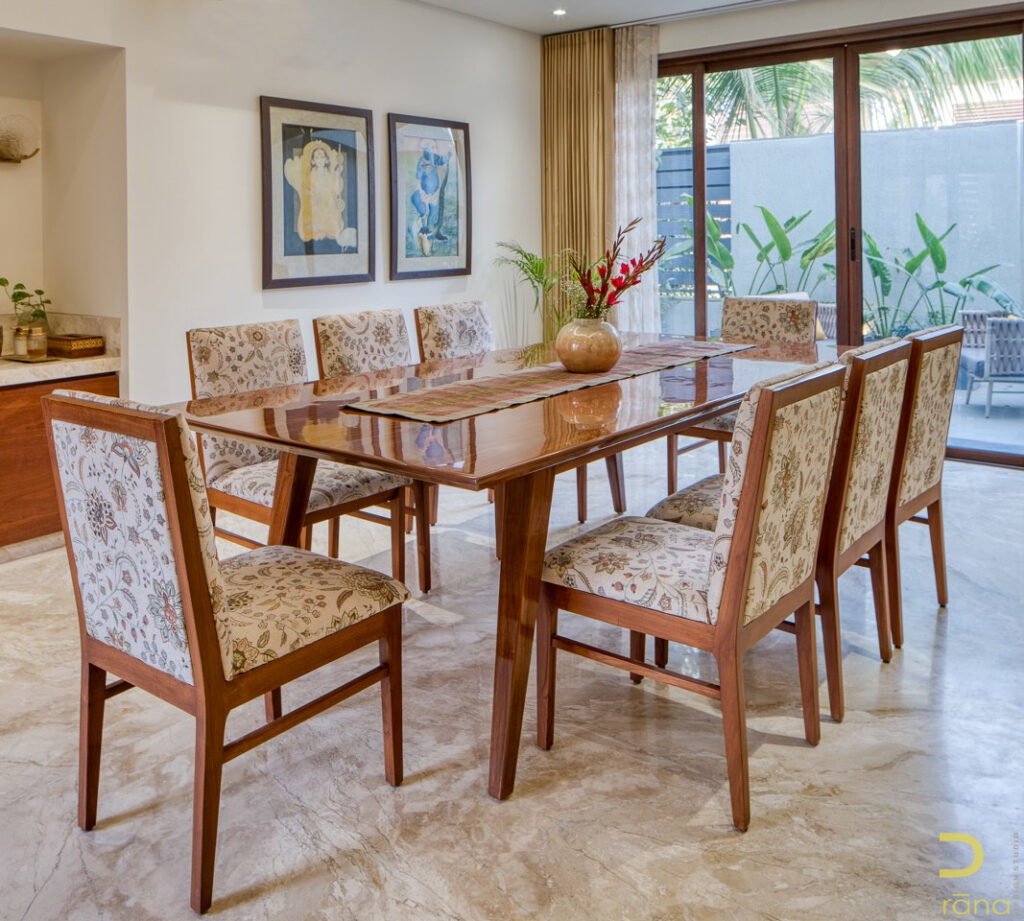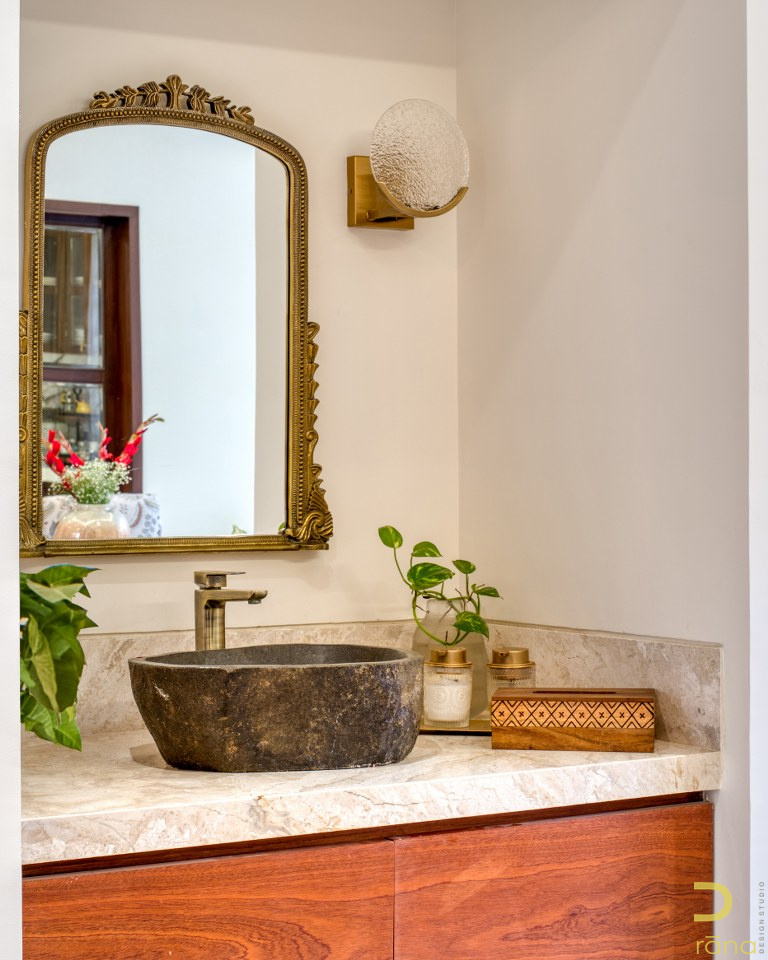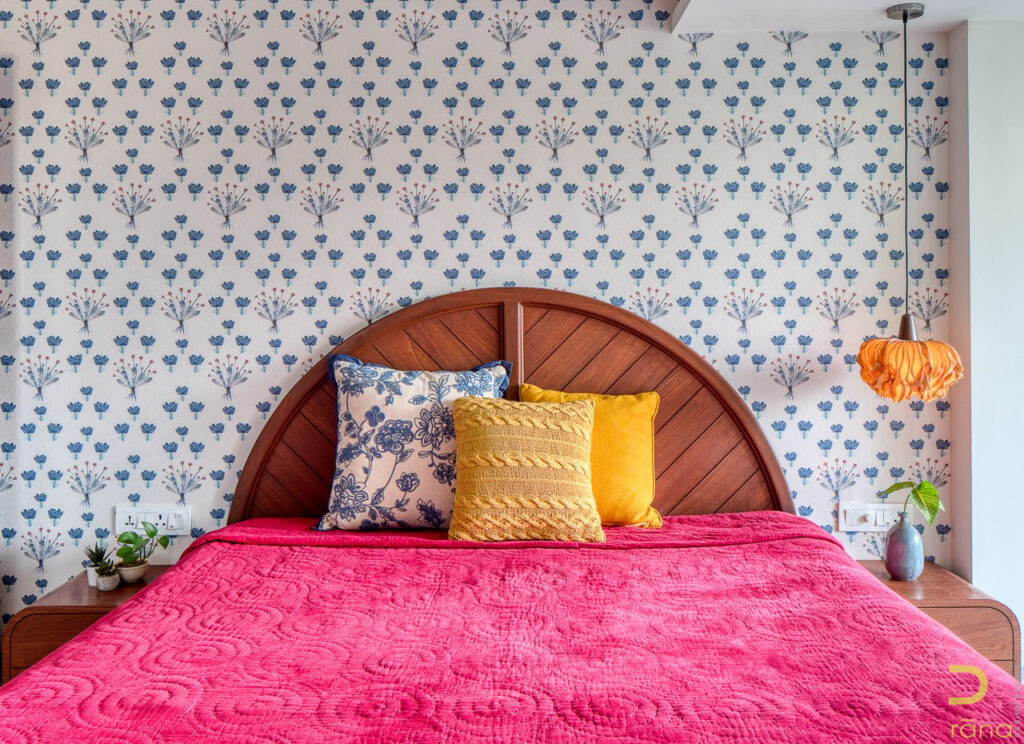 All the bedrooms are quite different to each other. While one bedroom meant for a teenage girl has a pastel and muted colour palette showcasing her liking, the other one meant for a textile designer is more vibrant and bold reflecting her love for prints and colour.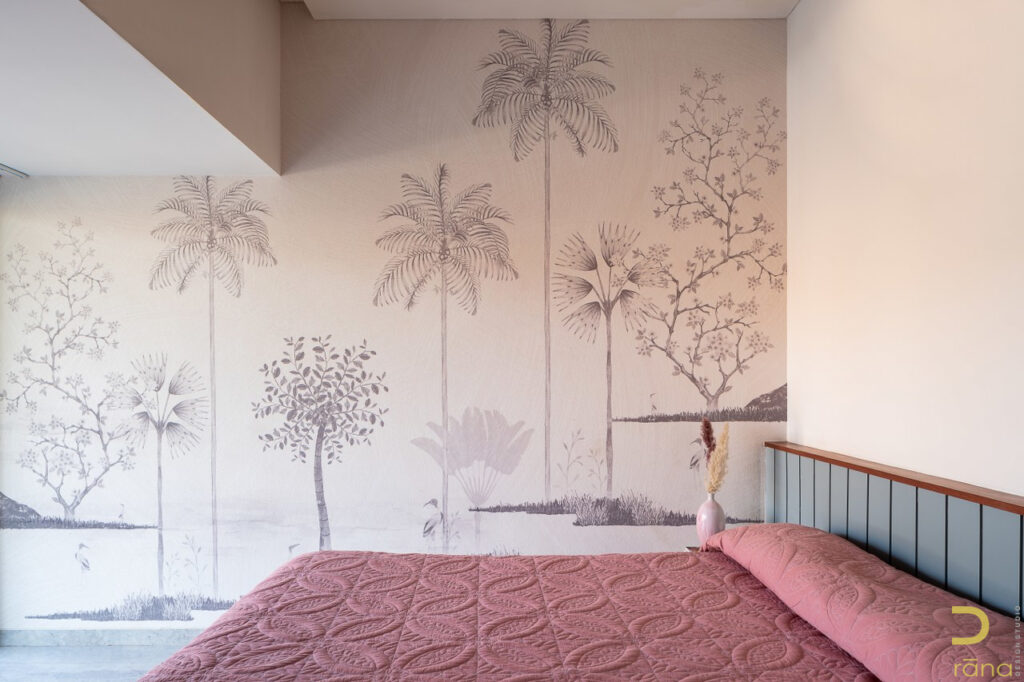 Overall the house is kept uncluttered keeping room to add possessions and memories over time. Rugs, warm lighting, textured cushion fabrics and lots of greenery, all add a sense of coziness and hygge to the spaces.
The double height lounge is completely different than the rest of the house in terms of the design language. It is this area which is most special to the lead designer Priyanka as it reflects her true style. It is conceptualised as very modern and minimal. There are minimal furniture additions to highlight the double height area. Dark wooden ceiling and flooring add warmth to the space while ample natural light adds an element of drama.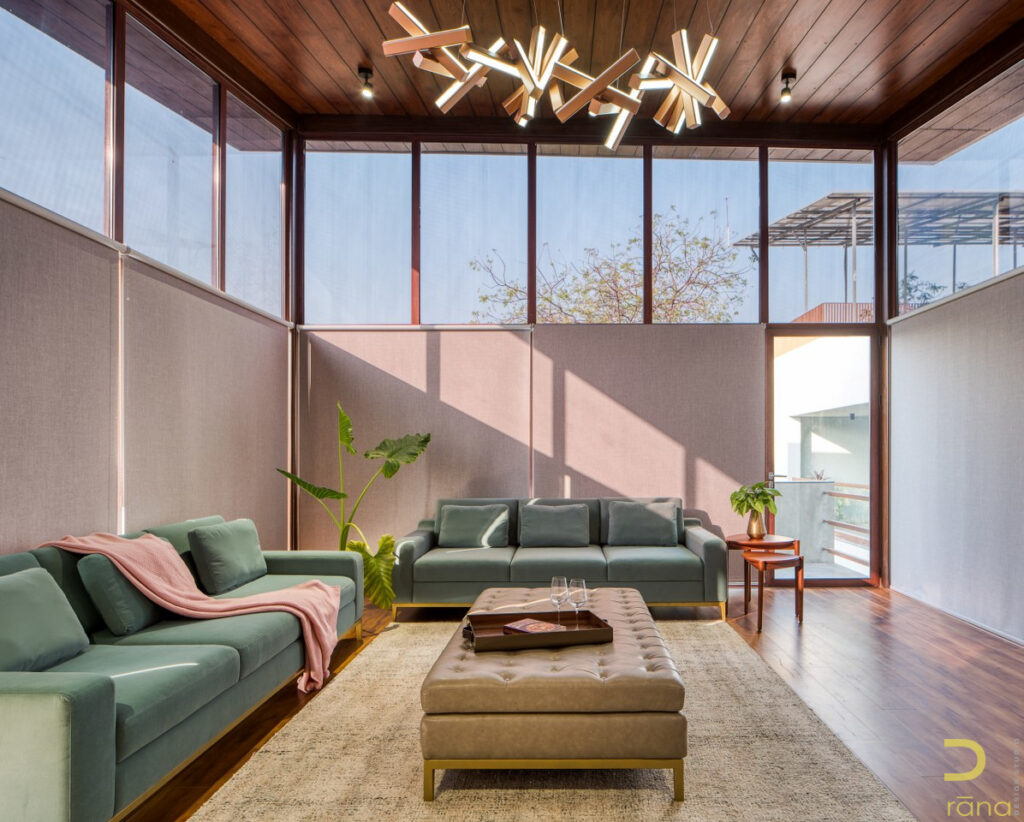 FACT FILE
Designed by : PRANA DESIGN STUDIO
Project Type : Residential Interior
Project Name : Lotus Residence
Location : Ahmedabad, Gujarat
Year Built : 2022
Duration of the project : 8 months
Plot Area : 1300 sq.Yard
Built-up Area : 800 sq.Yard
Project Size : 5000 sq.ft
Principal Designer : Priyanka Agarwal
Photograph Courtesy : Umang Shah
Products / Materials / Vendors : Lighting – white teak company, Gulmohar lane, sunshine boulevard, Oorjaa / Furniture – all custom made Rugs – Jaipur rugs / Paint – Asian paints / Artefacts – Mitti lifestyle Wallpaper – Kalakaarihaath, House of Nilay.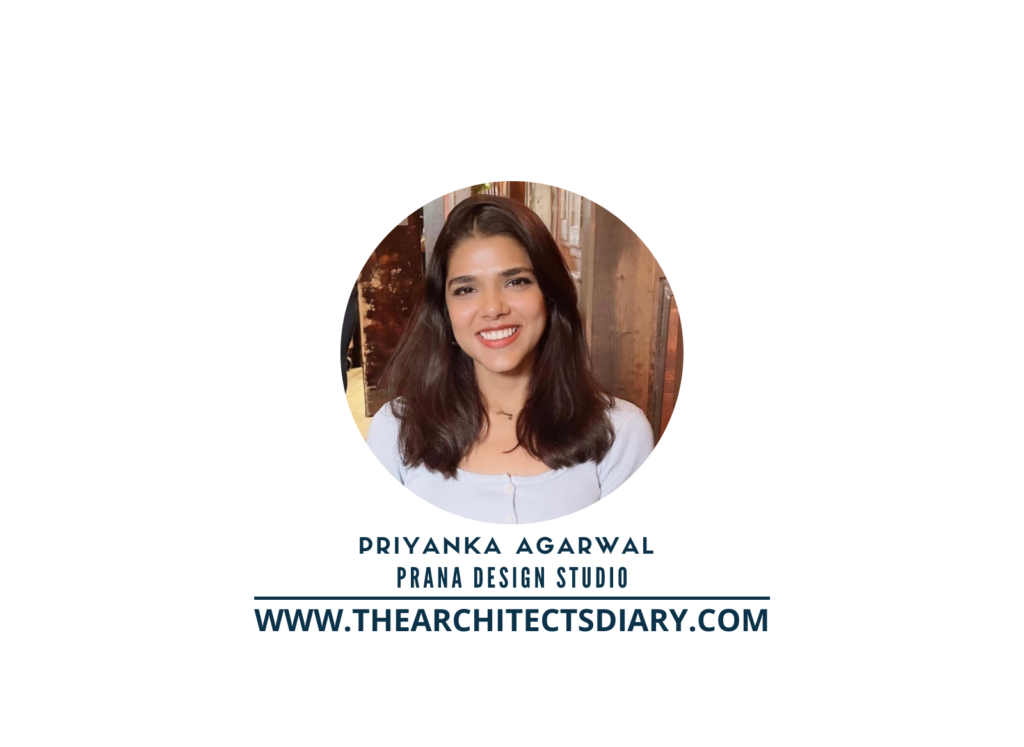 Firm's Instagram Link : PRANA DESIGN STUDIO
Firm's Facebook Link : PRANA DESIGN STUDIO
For Similar Project >> A MINIMALISTIC DESIGN FOR THIS 4BHK RESIDENCE RADIATING LUXURY AND INDIAN AESTHETICS
The post Residential Interiors That Reflect Indian Origins But With Modern Sensibilities | PRANA DESIGN STUDIO appeared first on The Architects Diary.