Project X22 House is an amalgamation of all the experimental alternative design techniques like filler slabs, lime plaster, handmade cement tiles, courtyards, skylights, vertical gardens, various brick bonding such as rat trap bond, dogtooth bond, basket weave bond, stack bond, brick jail, rain collector, etc. 
Project X22 House | SomA.Architects
Visit: SomA.Architects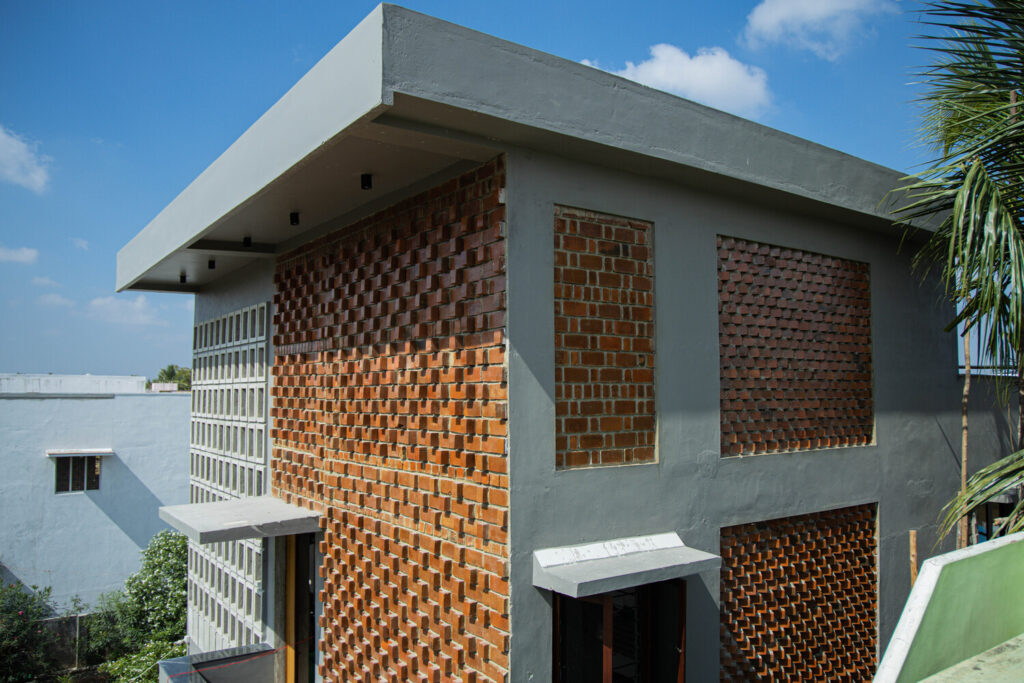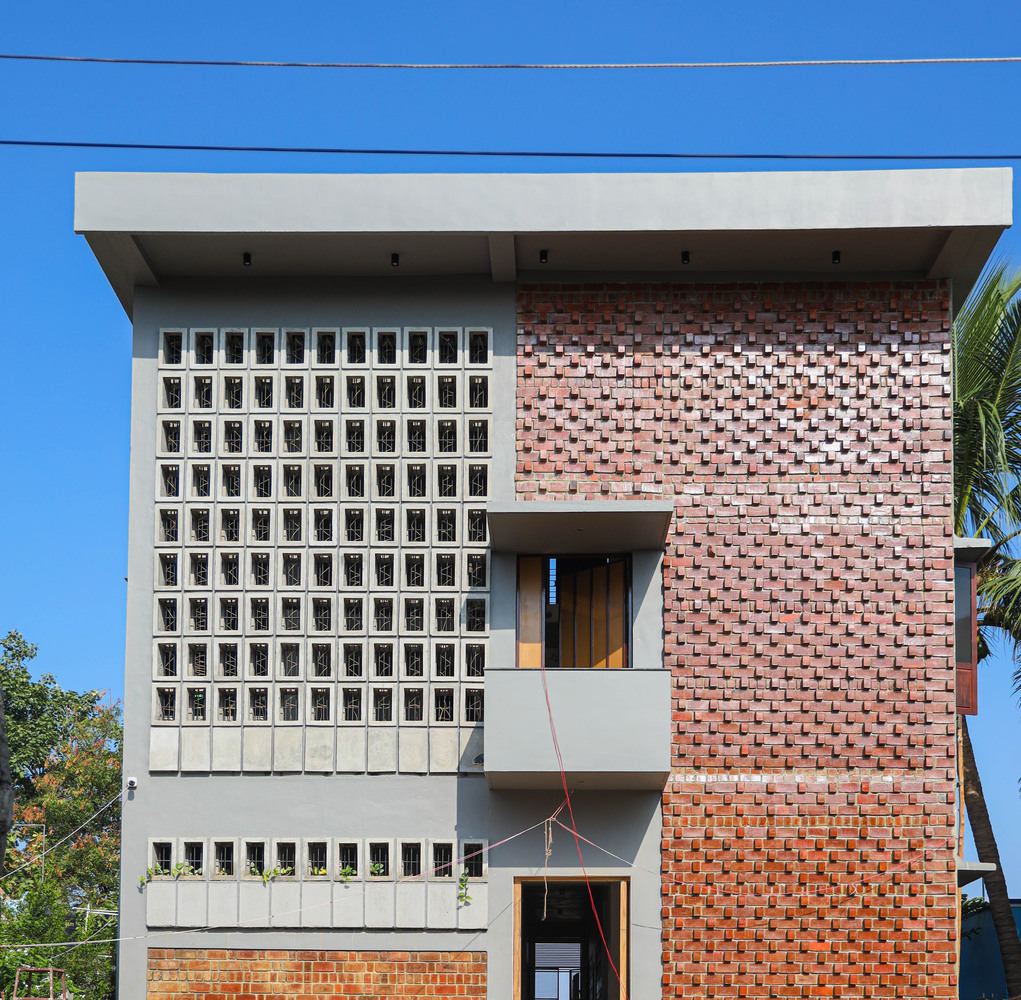 This project is for a family of seven members of three generations which is a collective reflection of both these users and the architect's idea of having a house that has hand-crafted age-old techniques, a contemporary look and feel with traditional and locally available materials. Each and every part of this project like the doors, Washbasins, Rain drains, Windowsills etc. has a customized design based on the user habits and behaviors.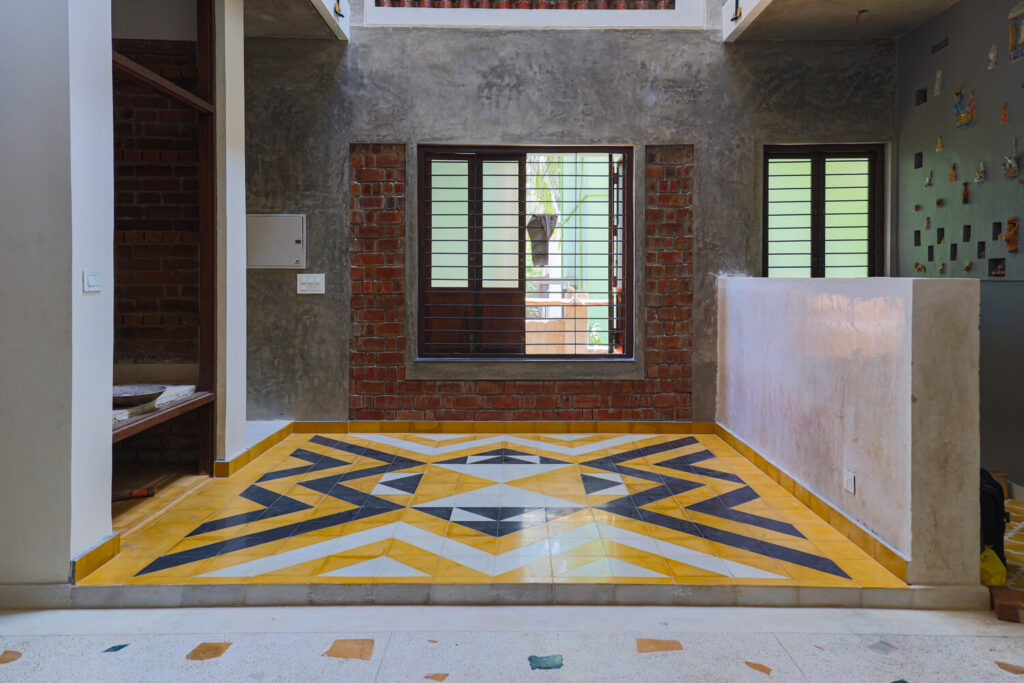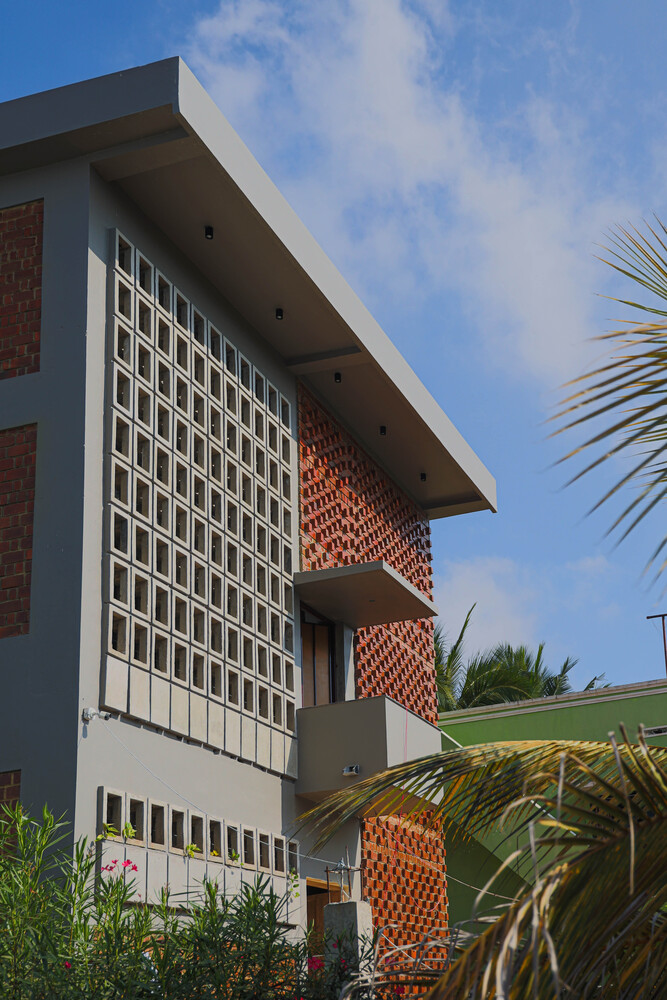 The building is oriented east with a longer facade facing north and south, except for the north side all the other three sides are buffered strategically with Soleil cells on the east, a Courtyard on the south, a Louvered facade on the west to minimize the heat gain of the structure.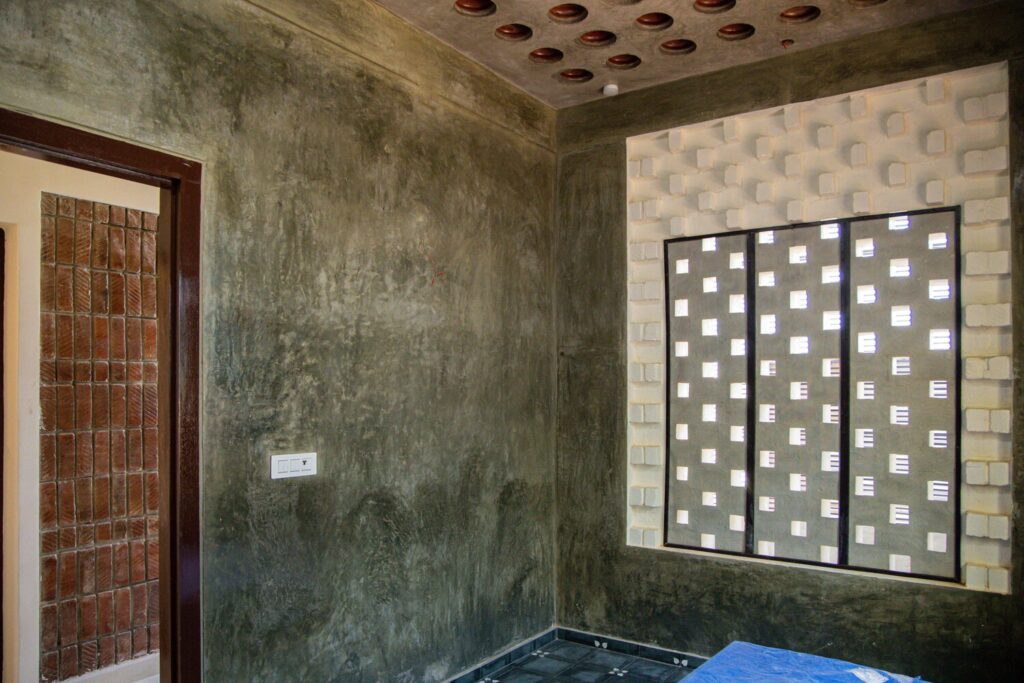 Rat trap walls provide essential thermal insulation which is increased by the lime-plastered walls of the interior spaces. The finishes are purposefully done to reduce paints, Machine-made tiles to a minimum and they are replaced with polished oxide finishes, limestone tiles, handmade tiles, terrazzo, etc.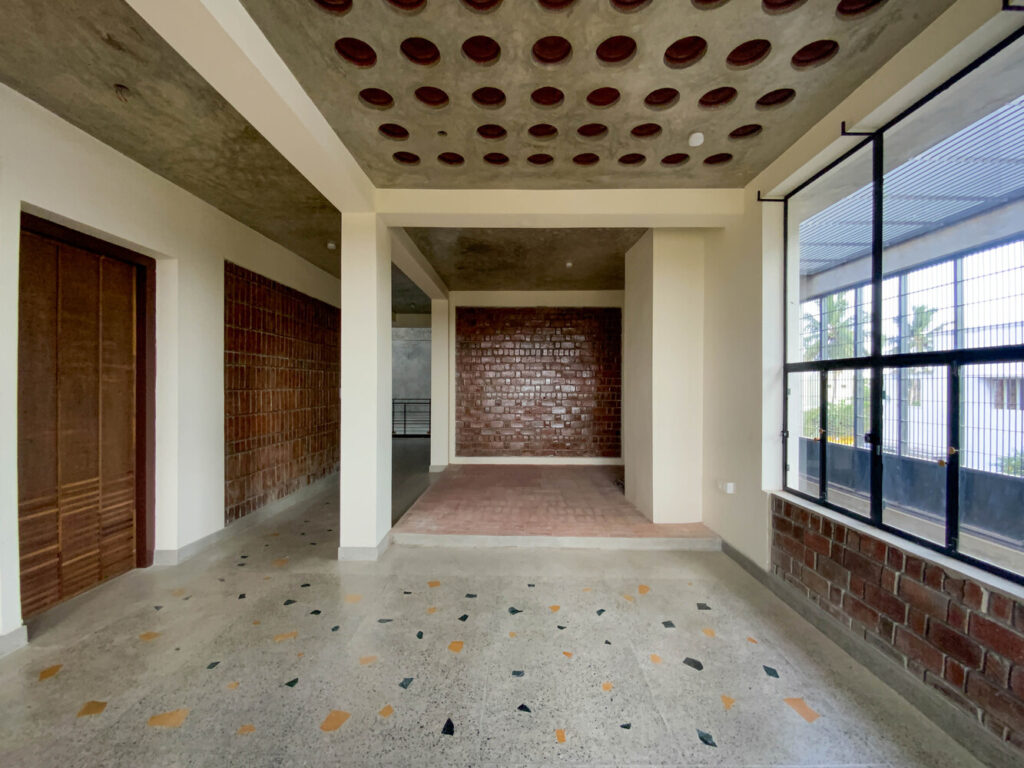 Cast in-situ concrete cells are arranged and stacked in a matrix with mild steel rods running both horizontally and vertically for the vertical garden with concrete planter cells at the bottom row and other cells to support the creepers to growth. This porous vertical garden along with a solid brick matrix forms the front façade. Cast-in situ terrazzo flooring in the Venetian style is purposefully done for its durability and the elegant look and feel it provides with Lime plastered walls, cement-plastered ceilings, and Teak wood doors that compose most of the interior spaces. Rat trap walls' raw brick texture highlights this home's unique character in relation to the neighborhood. The interaction of Sunlight and the Dog tooth bond brickwork creates essential drama all throughout the day.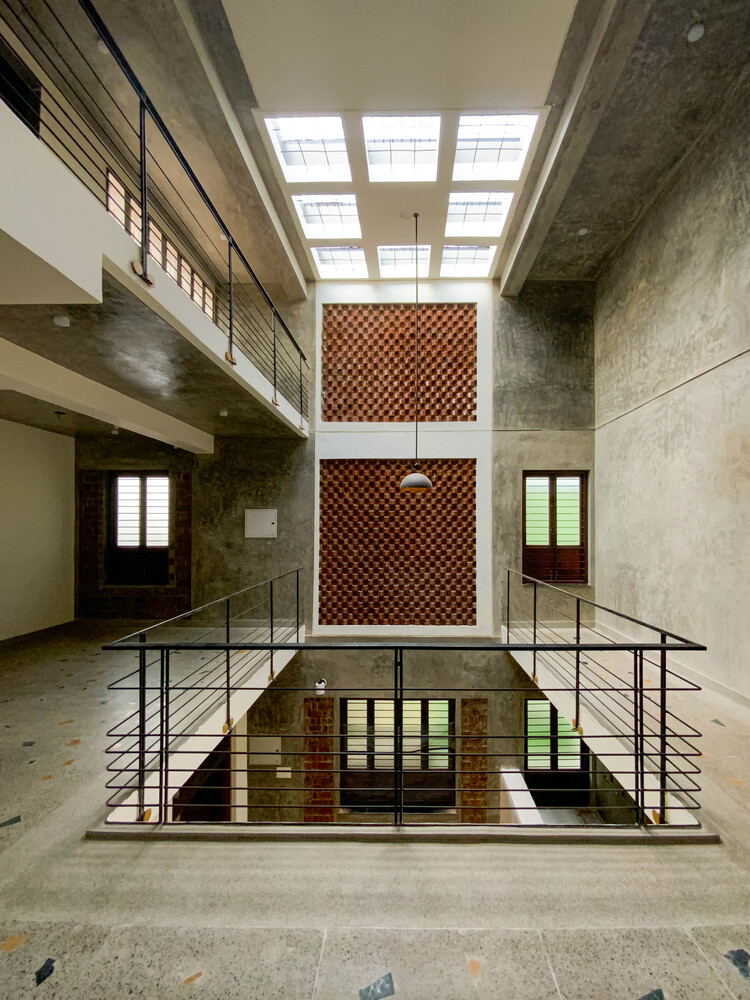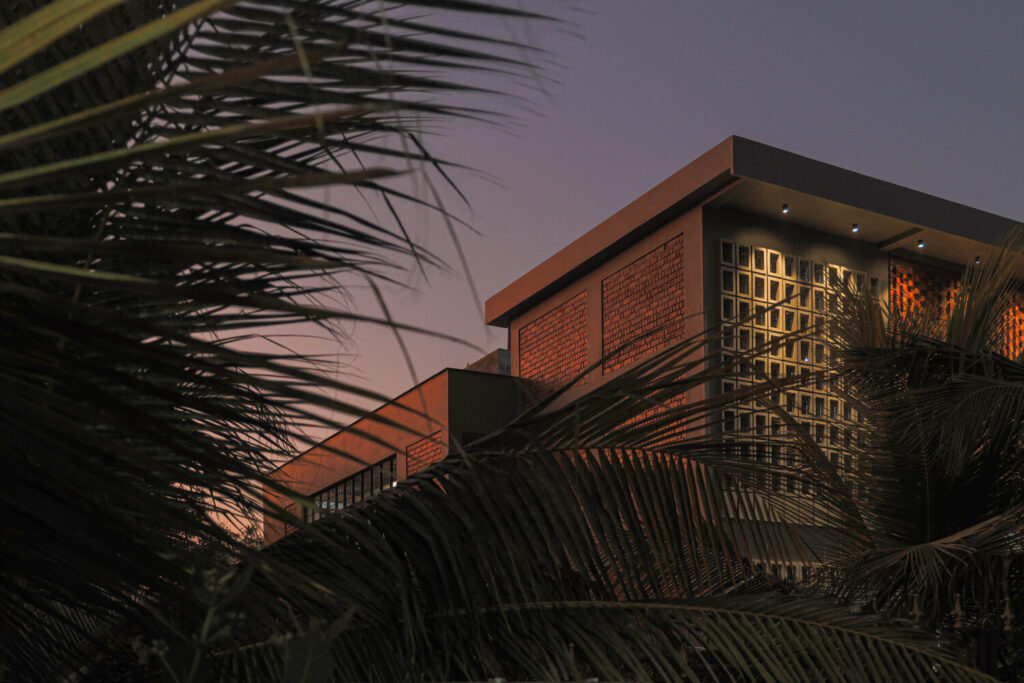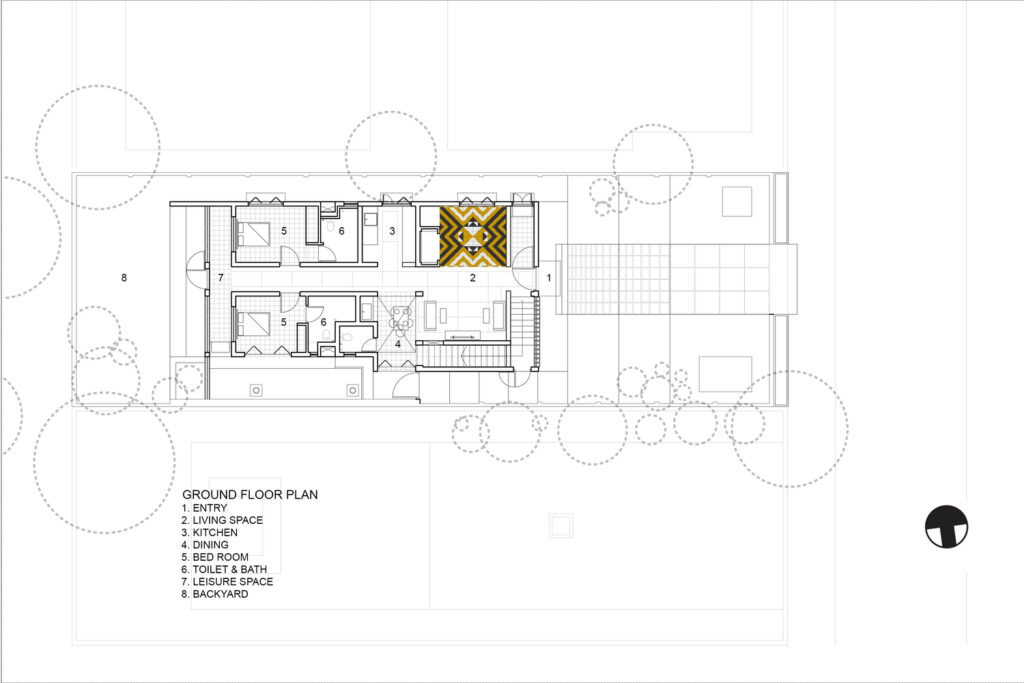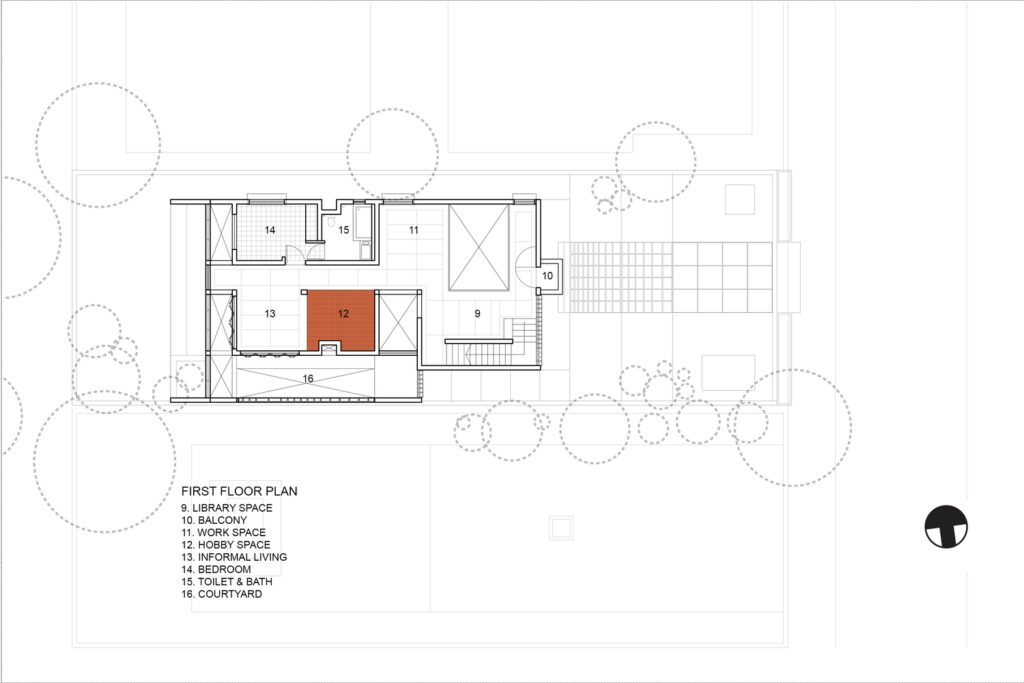 Fact File
Designed by: SomA.Architects
Project Name: Project X22 House
Project Size: 4000 Sq.ft
Location: Tirunelveli, Tamil Nadu
Year Built: 2022
Principal Designers: Pradheep Lakshman, Karpaga Muthu Meenakshi
Photograph Courtesy: Ulaganathan Brilly & Keshav
Structural Design: Anugraha Design Consultant, Mahendran Edward
MEP Consultants: Rajesh Consultant
Firm's Instagram Link: SomA.Architects
For Similar Project>>>Pachalla's Residence Is An Intricately Woven Mix Of Contemporary Styles And Indian Culture
The post Project X22 House | SomA.Architects appeared first on The Architects Diary.