Set in a typical residential plotted development in the peripheral urban fabric of Amritsar, Perennial House is built in strong contradiction to its neighborhood dwellings. Within a linear site of 26' x 62', surrounded by plots on three sides, and facing the road on the south, specific attention to tackling the extreme climate of the region, as well as building a strong architectural vocabulary is given.
Perennial House is Built in Strong Contradiction to its Neighborhood Dwellings | Sifti Design Studio
Visit : Sifti Design Studio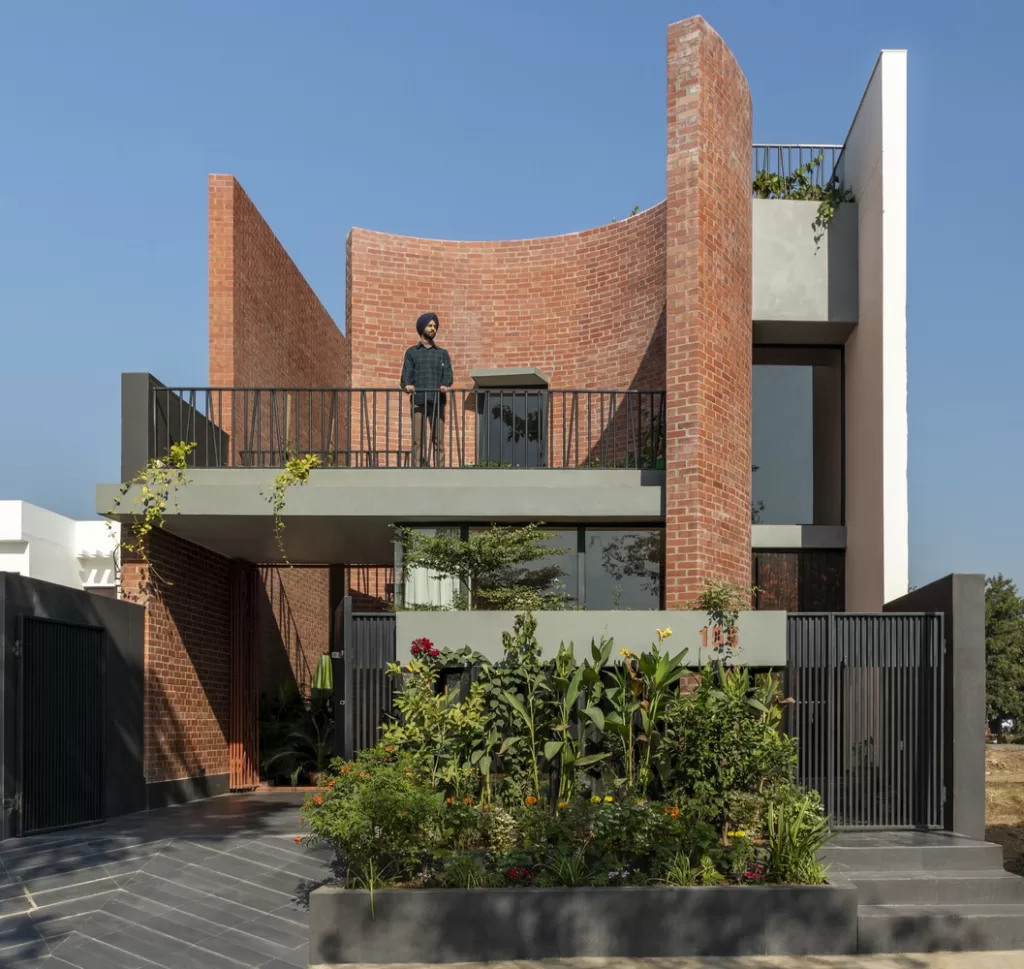 Taking cues from the client's desire for an abode of relaxation, and a love for gardens, trees, and pets, the spaces are planned to look inwards to a green open-to-sky courtyard that runs deep inside the house. The spaces flow between one another, exuding a sense of openness while retaining their functionality.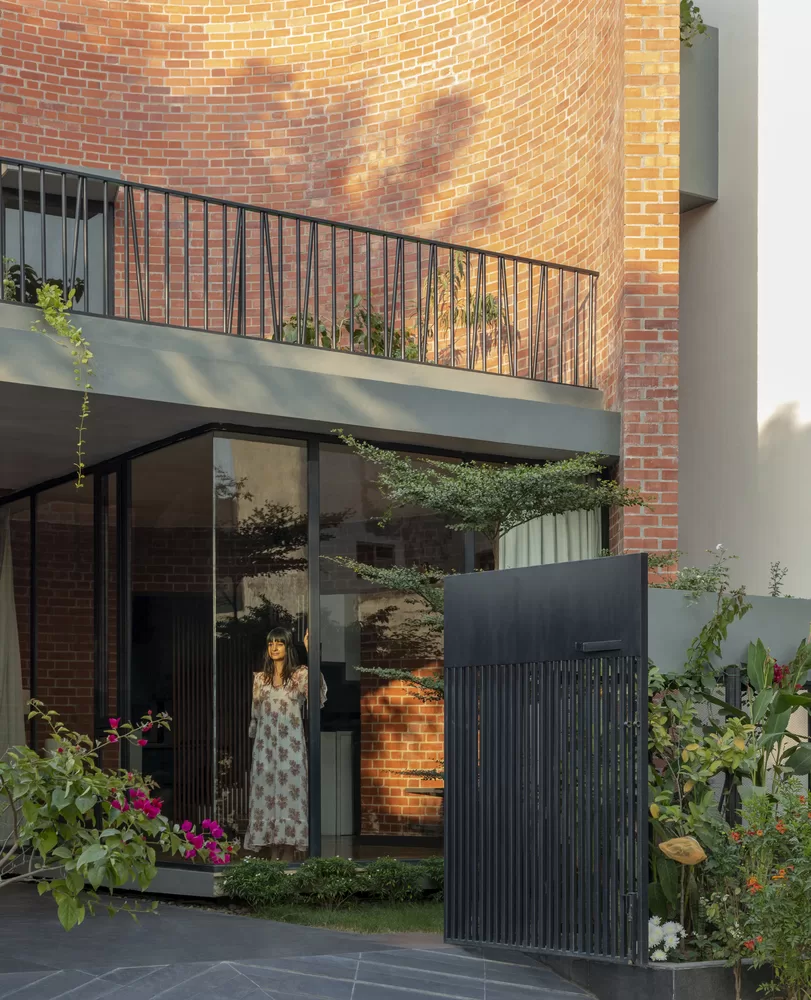 In response to Amritsar's extreme climate, with temperatures dropping to 0deg in winter and rising to 45deg in the summer, mass placements and terrace projections are carefully planned to shield the interior in the summer while allowing the winter sun in from the south.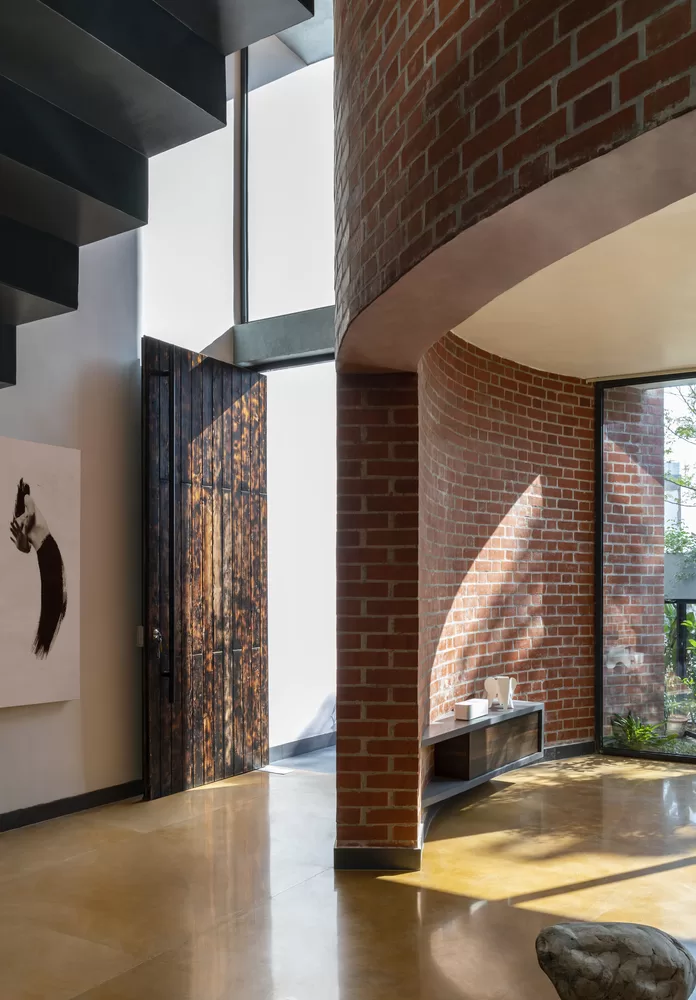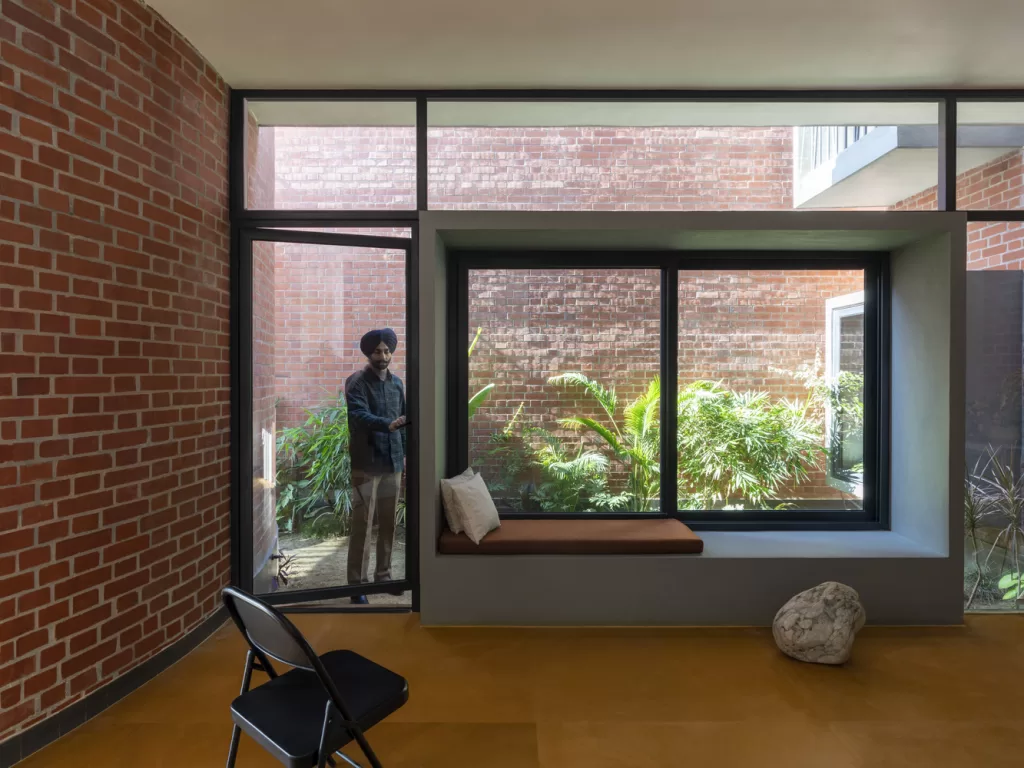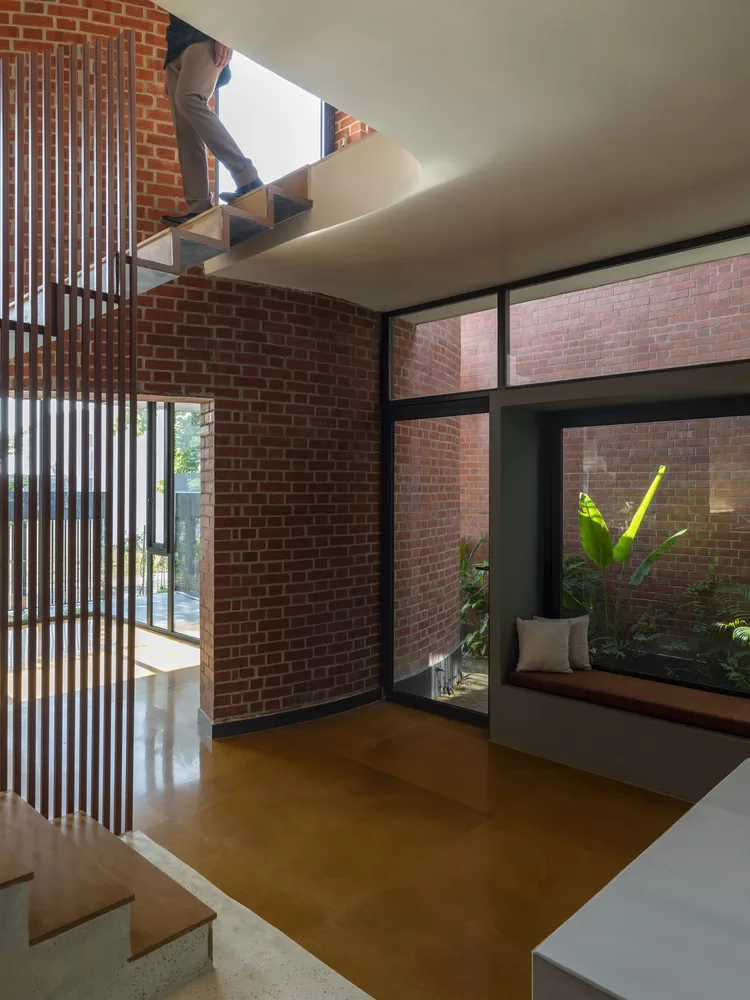 The winds running east-west are trapped, accelerated, and humidified by the long and narrow courtyard garden, which brings daylight, air, and a view of the landscape to almost all rooms. Blurring the line between inside and outside, bay windows serve as little nooks that open into the garden, serving as moments of pause and relief.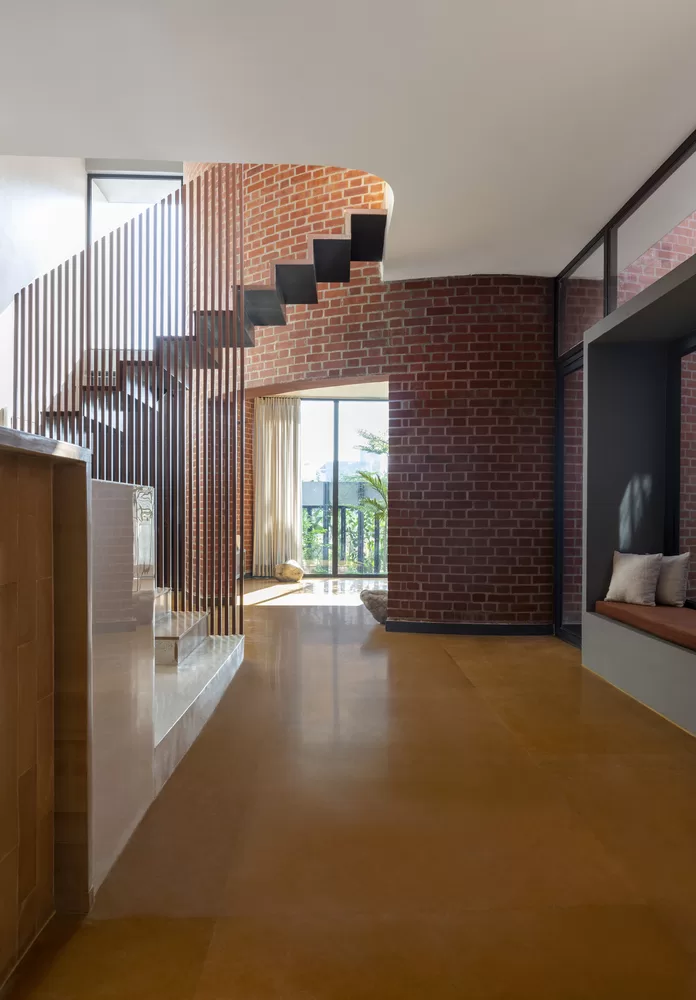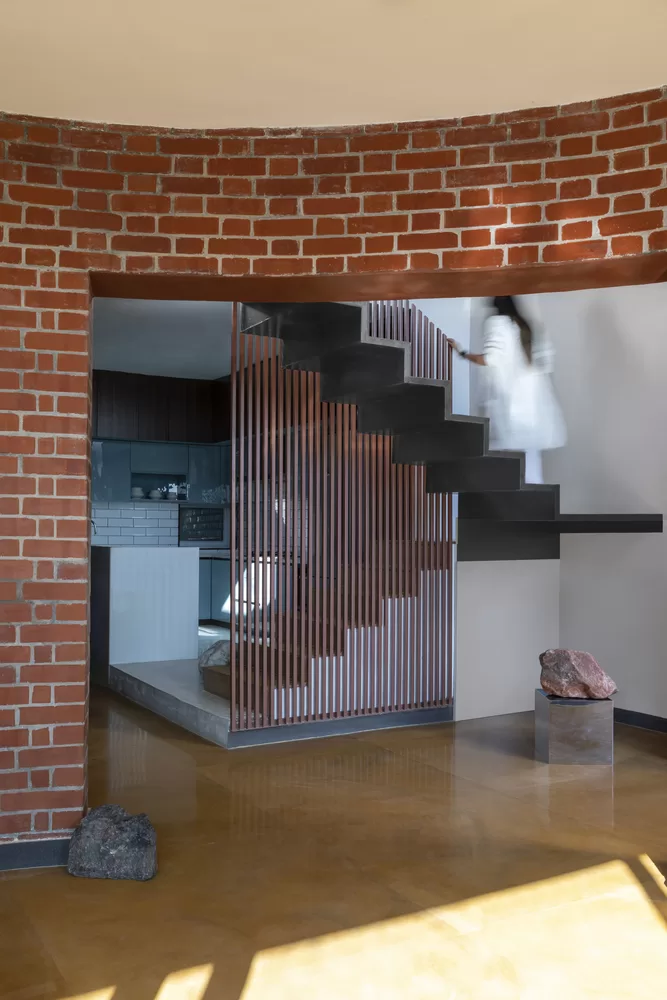 The ground floor fits the main functions – the living, kitchen, dining, and two bedrooms, with just a lounge and guest bedroom on the upper floor, that overlooks the courtyard. This flows into a first-floor terrace garden facing the road.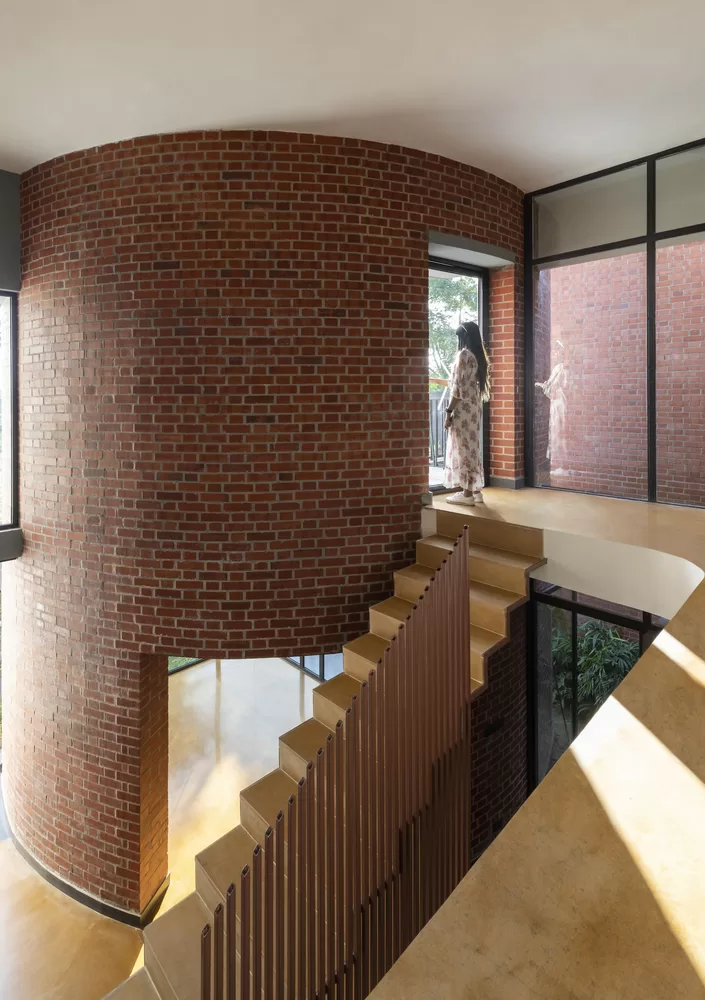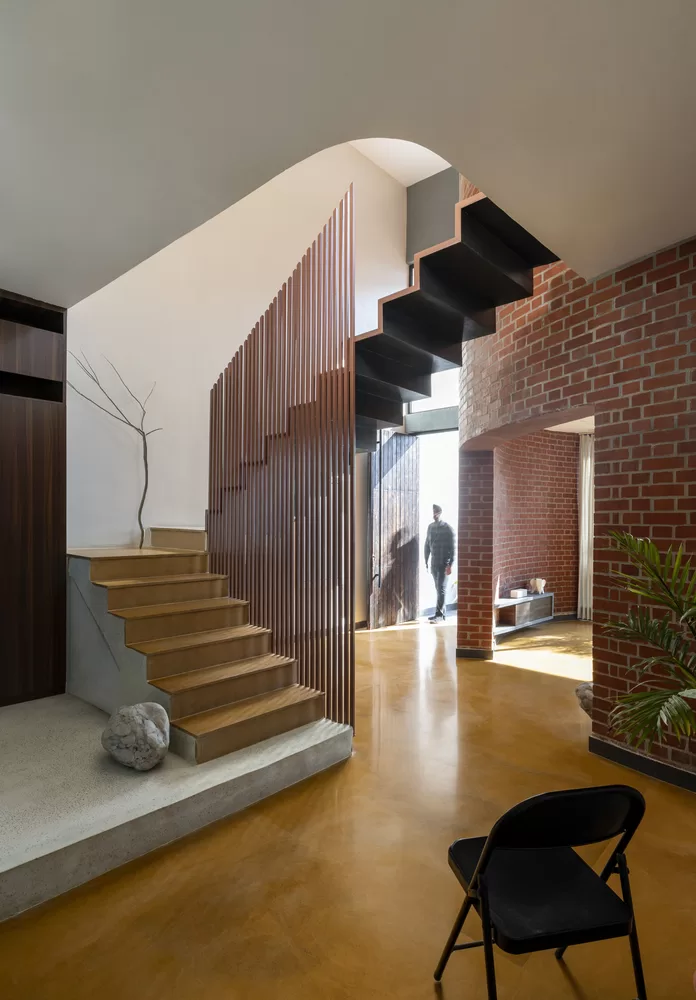 Learning from the original material character of Amritsar, the home is built entirely with exposed brick walls, breaking away from typical urban developments which use trend-based cladding or applied façade finishes – which have made the city an amalgamation of incoherent architectural characters.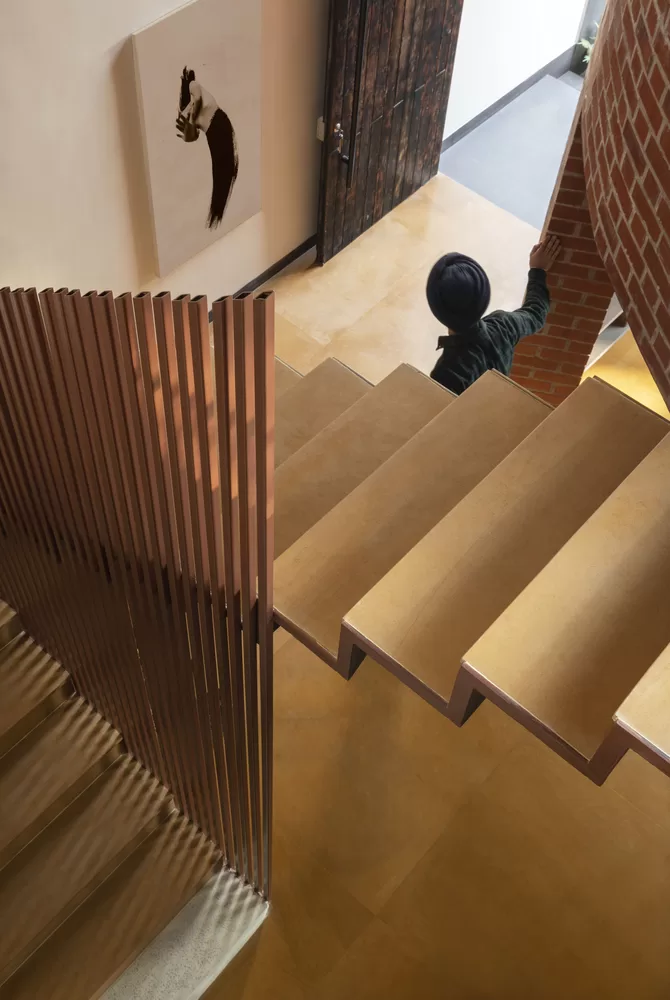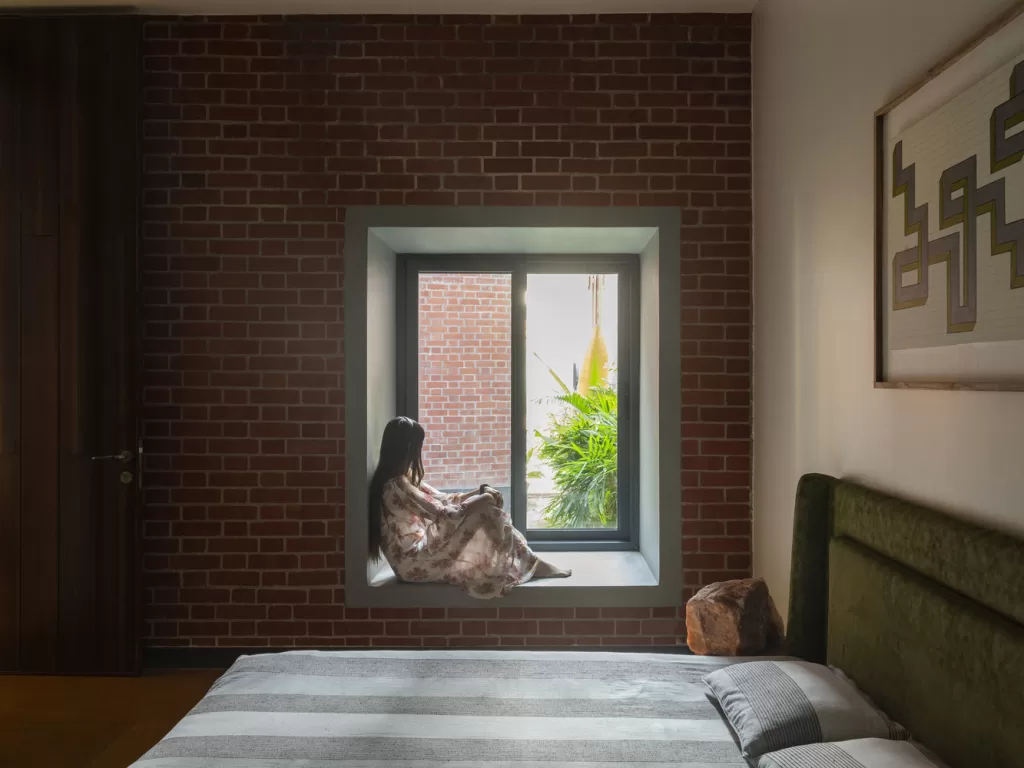 Returning to brick, which is produced locally, is an attempt to lend a sense of belonging to the home while imparting a timeless aesthetic quality. This, combined with yellow Jaisalmer stone that sweeps the floor of the house, serves its users with minimal maintenance, graceful weathering, and a bare, tactile finish.
The protagonist of this play of space and light is undoubtedly the full-height exposed brick curved wall that scoops the front of the building carefully nurturing a tree. With its thick, 13.5-inch rat trap masonry wall, it blocks excess heat from the south, guides circulation, and manipulates natural light. The separate pedestrian entry takes visitors along the curve to enter the living room – a seemingly floating glass box overlooking the frontage – sitting in firm juxtaposition with and intersected by the brick curve.
The gentle frugality and simplicity of design intent keep the house grounded and timeless. Spaces are generous and free-flowing, with playful elements and a dash of color. Perennial House stays true to its name, adapting through seasons and aging beautifully with time.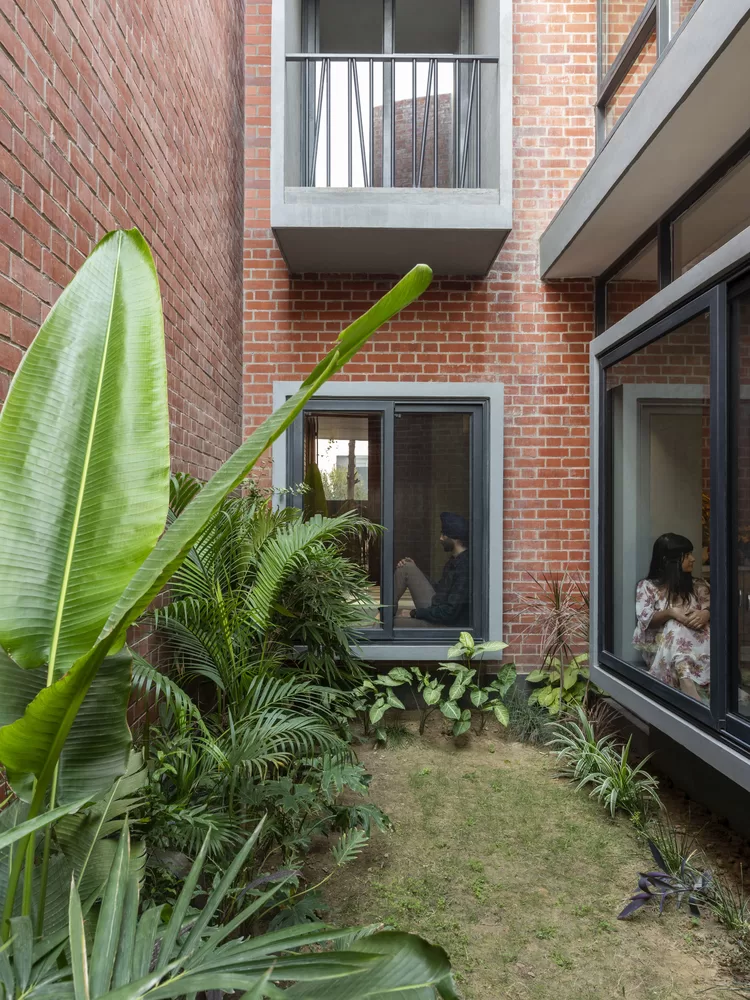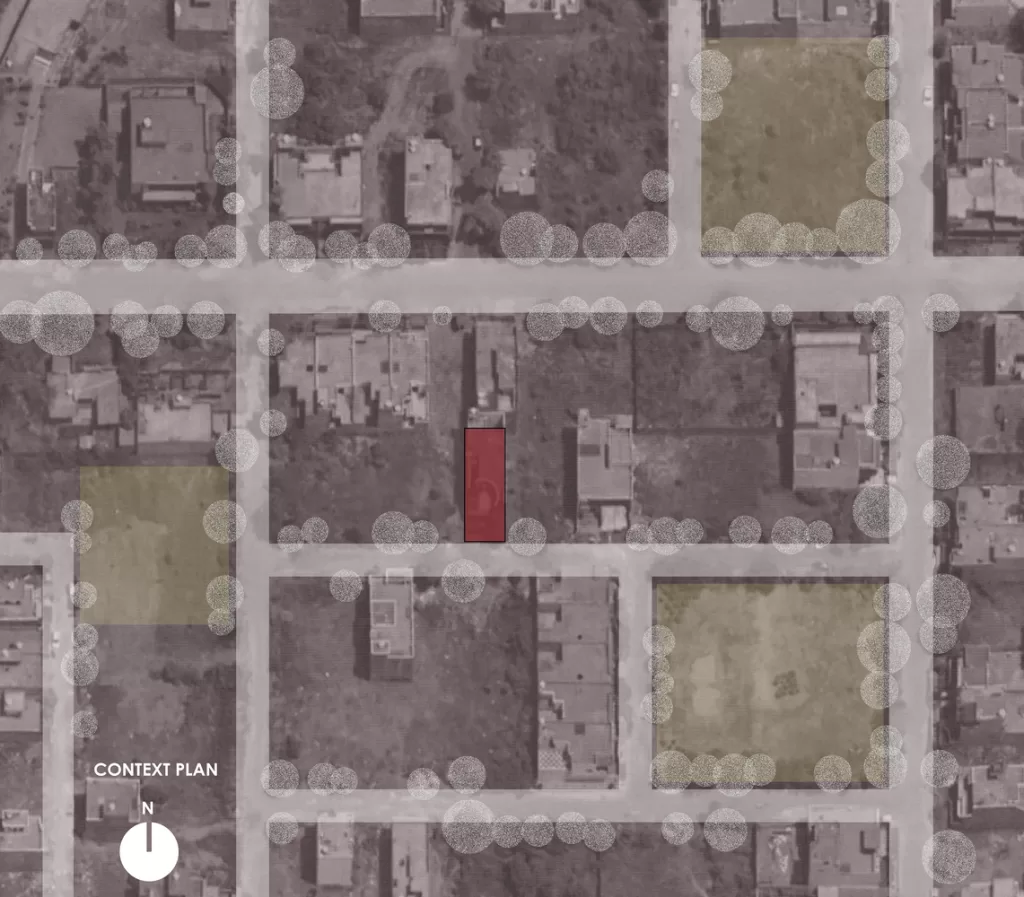 Fact File
Designed by: Sifti Design Studio
Project Type: Residential Architecture Design
Project Name: Perennial House
Location: Amritsar, Punjab
Year Built: 2022
Project Size: 3000 Sq.ft
Principal Architects: Harmanpreet Singh, Jagbir Singh & Priyadarshini Nanda
Photograph Courtesy: Suryan // Dang
Structure Engineers: Tejinderpal Singh
Project Description: Sunayana Golechha
Source: Archdaily
Firm's Website Link: Sifti Design Studio
Firm's Instagram Link: Sifti Design Studio
Firm's Facebook Link: Sifti Design Studio
For Similar Project >>> A Striking Brick House with Hints of Traditional Design and Essence of Reformed Living
The post Perennial House is Built in Strong Contradiction to its Neighborhood Dwellings | Sifti Design Studio appeared first on The Architects Diary.