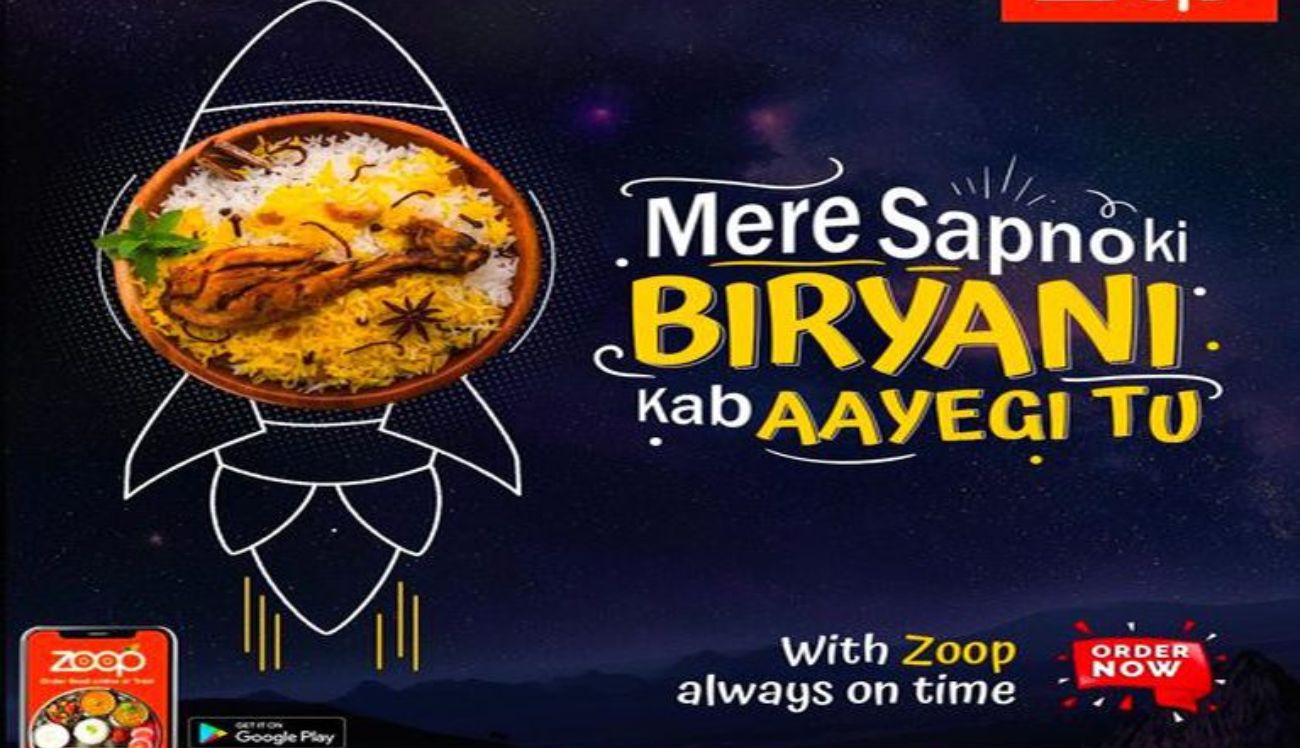 New Delhi (India), August 29: In the modern era of train travel, enjoying a sumptuous meal during your journey has never been easier, thanks to technological advancements and the rise of online food aggregators. These platforms have revolutionized the way we experience food on trains, offering a seamless and convenient way to savor freshly prepared, customized meals that cater to your individual preferences. Gone are the days of relying on limited train pantry options or compromising on taste and quality with railway station street food. With the emergence of online food ordering, passengers now have the flexibility to effortlessly order or pre-order their desired meals from certified restaurants that prioritize strict food safety standards. This convenient service is available at any train stop along your journey, all thanks to the online food aggregator platform known as Zoop.
Zoop: Your Partner for Delectable Train Journeys
Zoop has taken the initiative to collaborate with IRCTC through their e-Catering project, ensuring passengers receive hygienic and delicious meals while travelling by train. Covering a vast network of over 160 railway stations across India, Zoop has established a seamless system that allows passengers to order food online while on the train. This collaboration includes a network of more than 2,500 FSSAI-approved establishments, ranging from restaurants and cafes to food outlets and chains. As a result, passengers can relish a delightful dining experience 24/7 during their train journey. For those who appreciate the allure of a classic dish like Biryani, Zoop offers an enticing option that not only satisfies hunger but also indulges the senses with its aroma and flavor, providing sustained energy throughout the journey. Biryani's universal appeal makes it a fantastic choice for group travelers looking to order food for the entire party. Among the variety of Biryani options available for train travelers, Hyderabadi Biryani stands out with its timeless and iconic taste.
Zoop's Simple Process for Train Food Delight
Zoop is dedicated to bringing the joy of Hyderabadi Biryani to train passengers who are enthusiasts of this culinary masterpiece. This experience is made possible through India's rich culinary heritage, offering the opportunity to savor Andhra's speciality, the Hyderabad Biryani, at various railway stations such as Roorkee Station, Anantapur Station, and Raipur Jn. Station, and more. Ordering this delightful meal through Zoop is easy and convenient. Passengers can place their orders through Zoop's website, app, Whatsapp number 7042062070, Instagram, or by dialling 8010802222. The meal will be promptly delivered to their train seat at the designated station.
Steps to Order Biryani on Train
1. Provide Journey Details: Enter your 10-digit PNR number or select the station/train for delivery on zoopindia.com
2. Choose a Restaurant: Explore the menu of certified restaurants.
3. Select Dishes: Add your desired dishes to the cart.
4. Verify Details: Confirm your passenger details.
5. Payment Method: Choose from Online, Cash on Delivery, or Pay At Delivery.
6. Enjoy Biryani: Your order will be delivered to your seat at the designated station.
Puneet Sharma, the Founder of Zoop, underscores, "At Zoop, our primary commitment is to enhance the dining experience during train journeys, prioritizing both convenience and safety. To uphold this commitment, we consistently adapt our services to meet our customers' needs. For those who relish good food, particularly Biryani enthusiasts, our operations run round the clock. This ensures the seamless delivery of favourite delicacies to train passengers, alleviating any concerns."
Zoop's Comprehensive Services for a Seamless Journey
Zoop, a renowned name among India's top train food providers, offers an array of exceptional services, including bulk orders, dietary preferences (like Jain cuisine), pre-ordering, on-time delivery, flexible refund and cancellation policies, and a variety of payment methods. This comprehensive range of offerings ensures smooth transactions, allowing passengers to fully immerse themselves in their train journey with Zoop, free from worries, ensuring a smooth online food delivery experience during train travel.
A New Era of Train Travel Dining
With the ease of ordering meals directly to your train seat, Zoop – IRCTC's catering partner – brings the simplicity of home or office food deliveries to your train journey. Zoop is dedicated to ensuring a seamless food provision process during train journeys, and its convenient approach accommodates India's multilingual landscape by offering services in three languages: Hindi, English, and Hinglish, enhancing the food delivery and travel experience for train passengers.
Link: https://www.zoopindia.com/
If you have any objection to this press release content, kindly contact pr.error.rectification[at]gmail.com to notify us. We will respond and rectify the situation in the next 24 hours.