Greencross export pvt. Ltd. is a business developer for all pharmaceutical manufacturers. It's an India-Russia based pharmaceutical company with their corporate office situated in the heart of Ahmedabad. TSJ designs & ADW  Interiors were commissioned to develop 4500 Sq.Ft. of office space for Greencross export pvt. Ltd., a pharmaceutical manufacturing company, where the workspace had to be designed for it's employees across various hierarchies.
Office Space For Greencross Export Pvt. Ltd., A Pharmaceutical Manufacturing Company | ADW Interiors X TSJ Designs
visit : ADW Interiors X TSJ Designs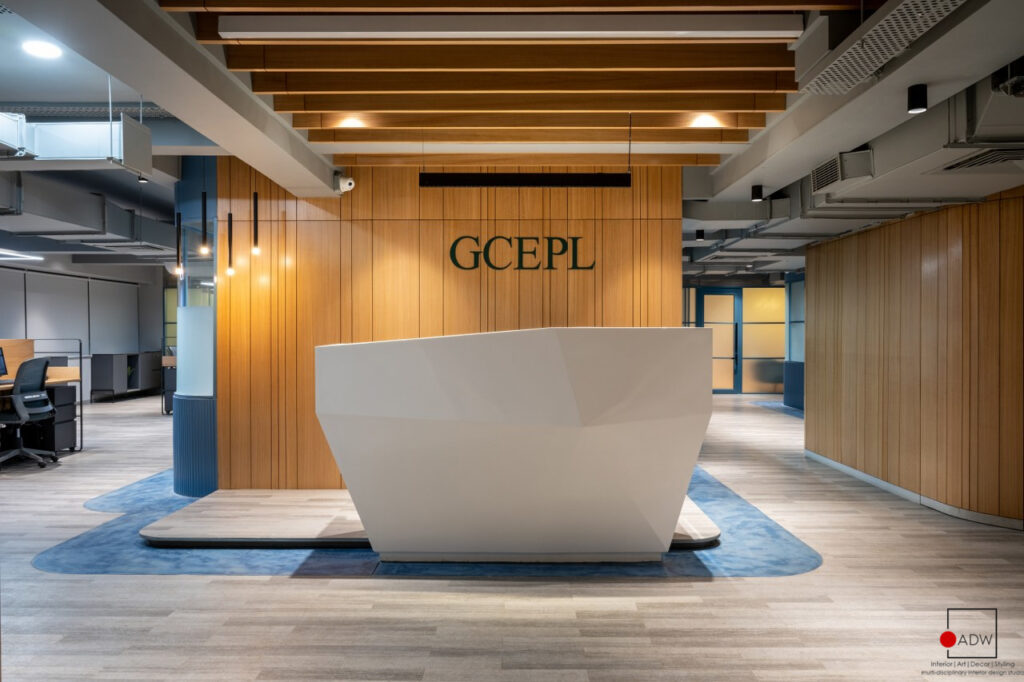 The idea was to seamlessly carve-out spaces for the various divisions of the company, common areas for gatherings, collaborative working and spaces to relax and rejuvenate.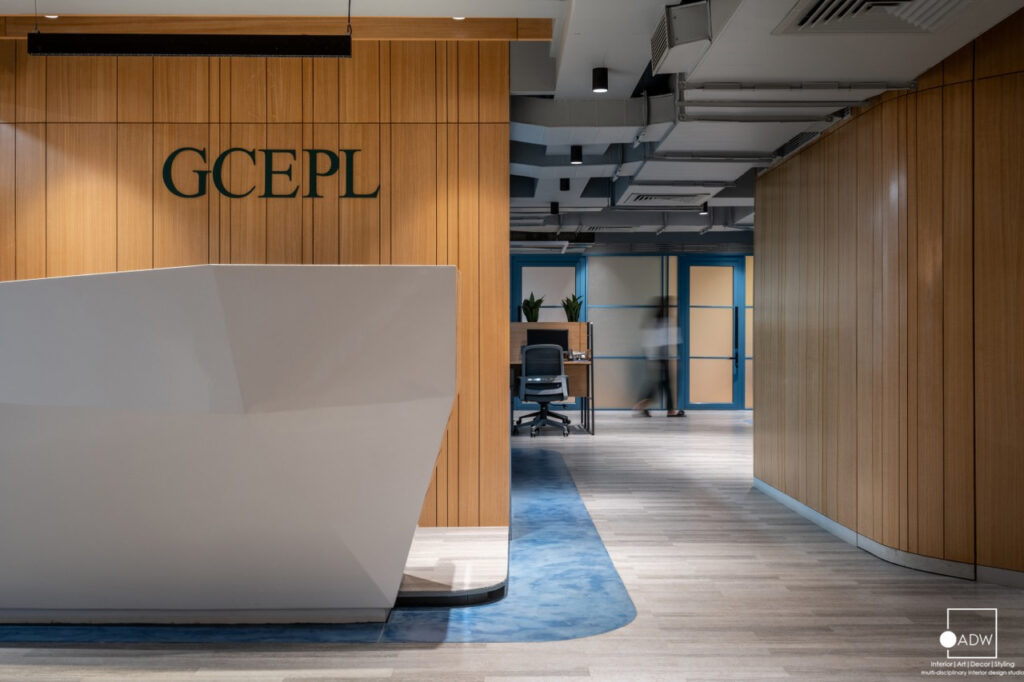 The office draws inspiration from the progressive nature of the company and develops a clean and healthy workspace that favor's growth and productivity based on its ethos.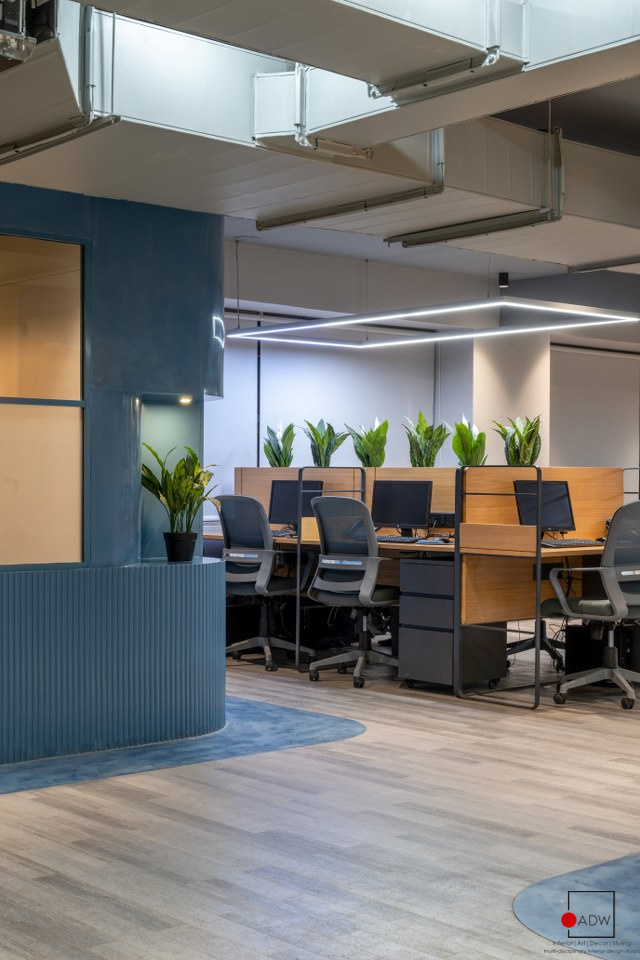 The space has a new working environment which stimulates and facilitates a healthy lifestyle among employees & the Open Plan areas provide a bright natural light, with a range of work settings from closed to open; individual to team working and from low to high.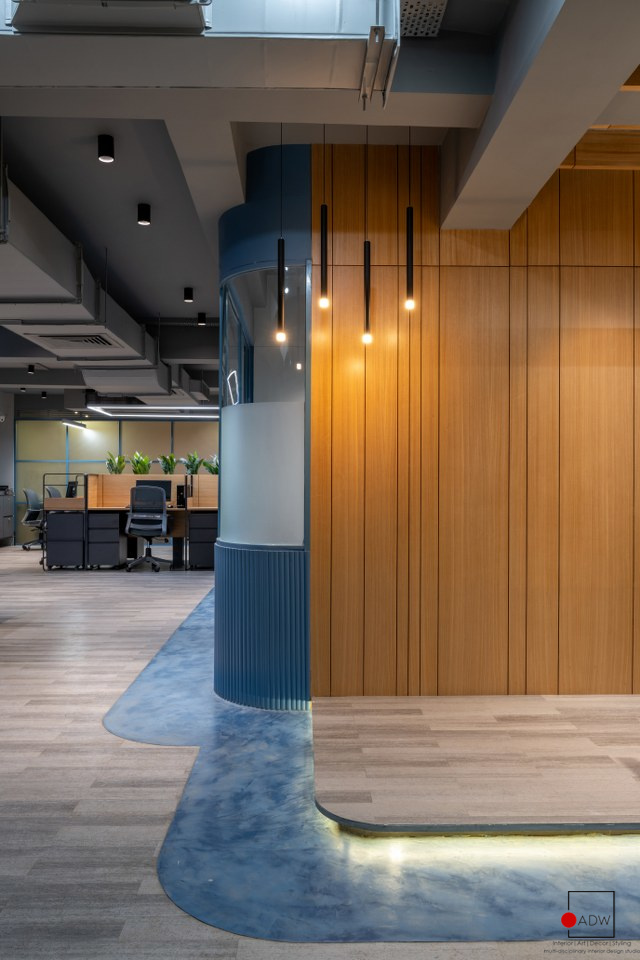 By merging 4 office spaces into 1 was the challenge with 9 multiple areas for Directors & 30 executives . In an open ceiling there was an application of a new lighting concept, through which the office has gained an industrial character.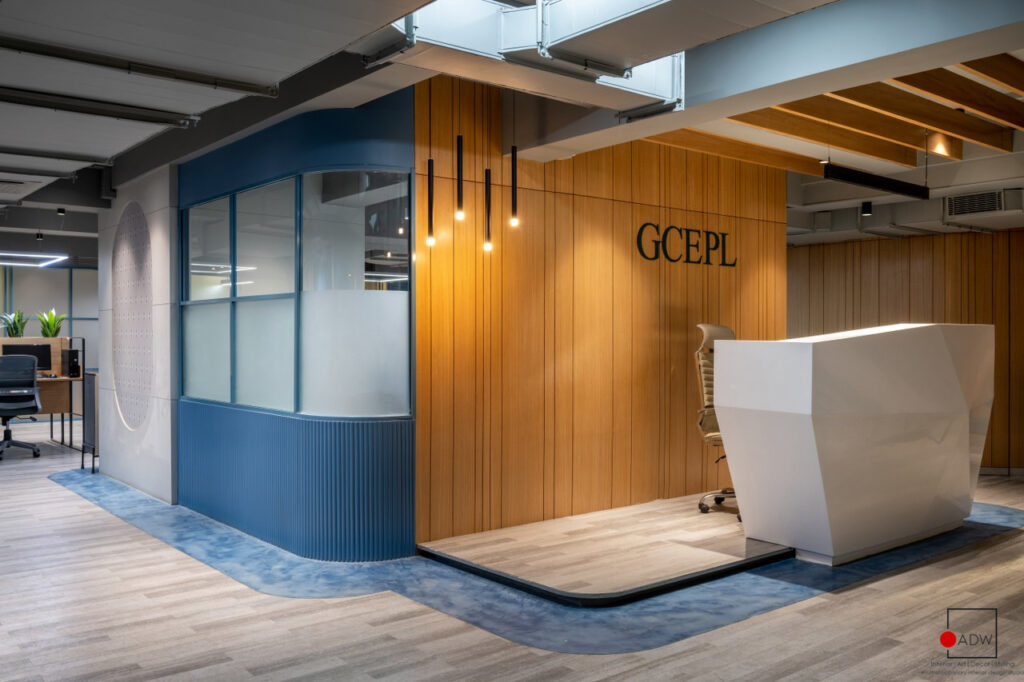 The challenge lay in the fact that a large part of the floor area had no contact with the exterior. It gave rise to a spatial concept in which this zone, formerly deprived of daylight, was allocated as a work café. The spatial transformation of the property, to make the entire space a high quality work environment, is a sustainable intervention in itself.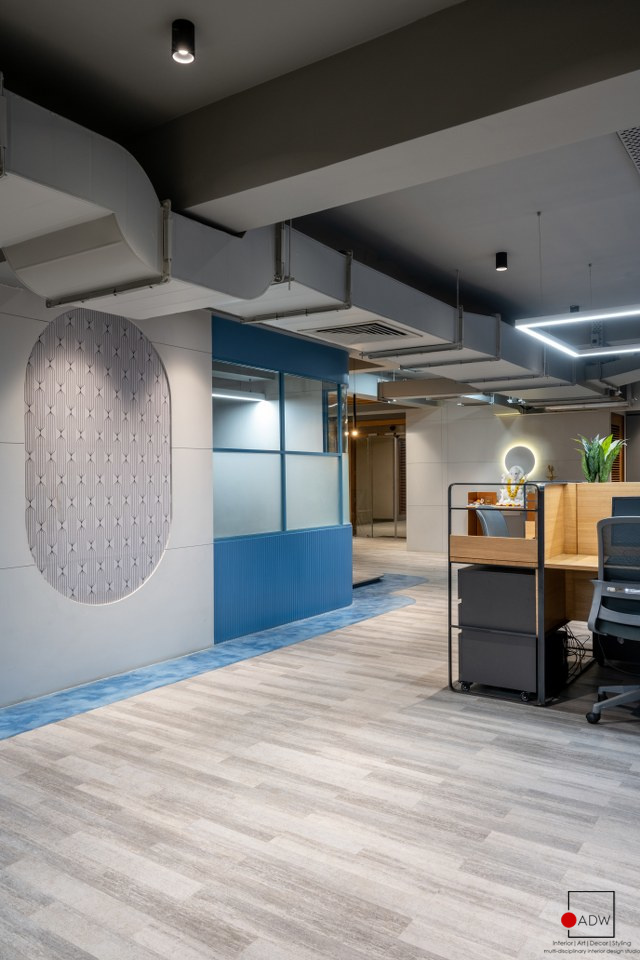 The company's concept defines – young, colorful, and cheerful – helped create the design concept which connects both open & closed areas . The open-plan workspaces are strategically placed in order to maximize productivity and longevity of the workspace without compromising the privacy of the work profile.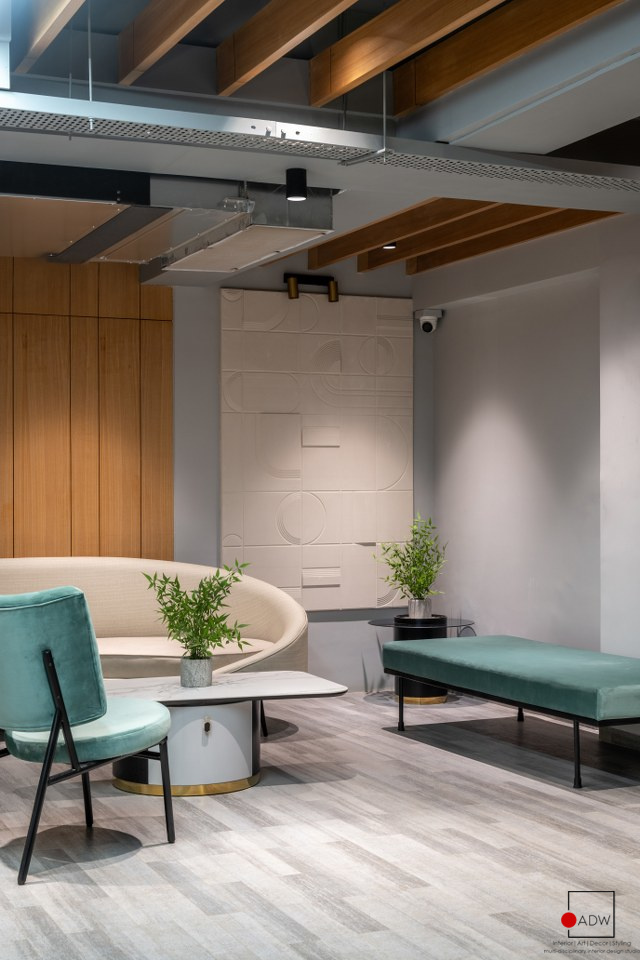 Utmost care has been taken to keep the functional and technical aspects as the primary driving factors for the design. The design promotes the concepts of teamwork and collaboration, thus intermittent spaces for collaborative working and relaxation can be found throughout the various parts of the office.
A carefully chosen palette of materials on one hand infuses an element of luxury and on the other ensures high performance and longevity of the workspace.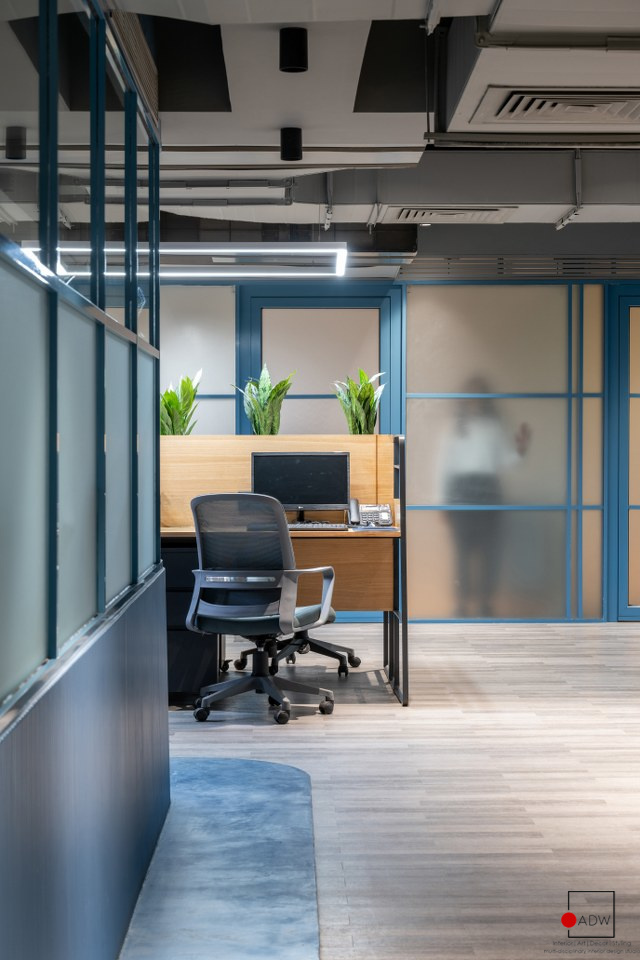 Workspaces of tomorrow need to be flexible and adaptive to the rapidly changing trends of the corporate ecosystem which is clearly visible in the design of the office.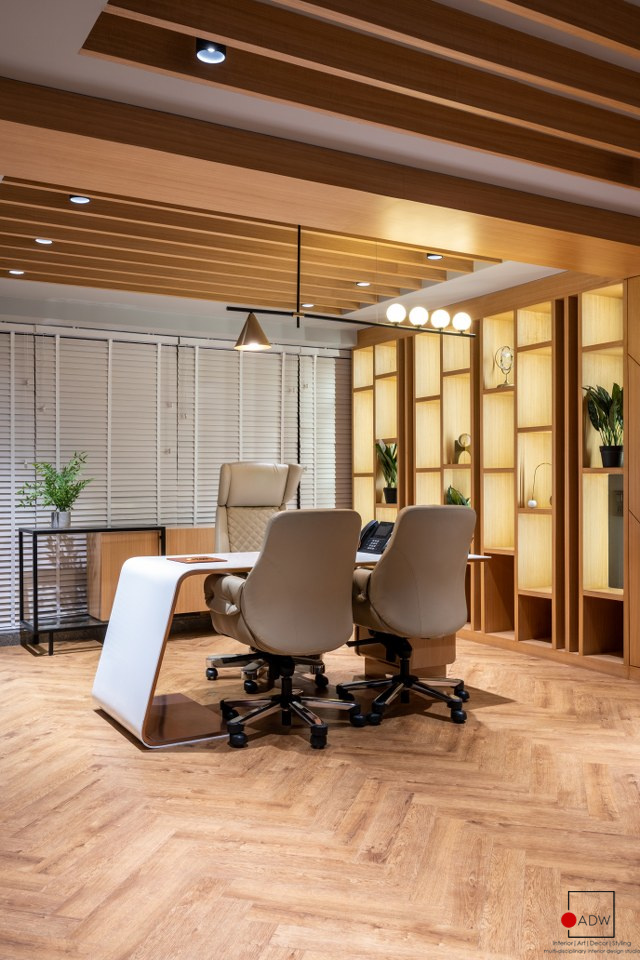 At last the project was completed successfully in the crucial time period of Covid-19 in duration of 9 months with all the safety measures and government guidelines.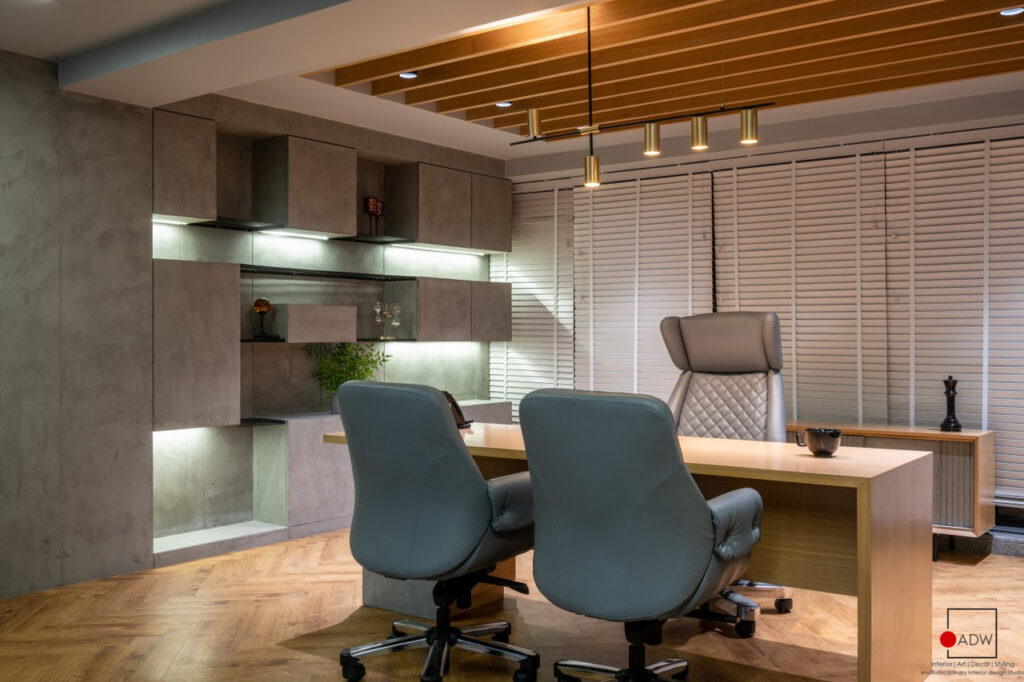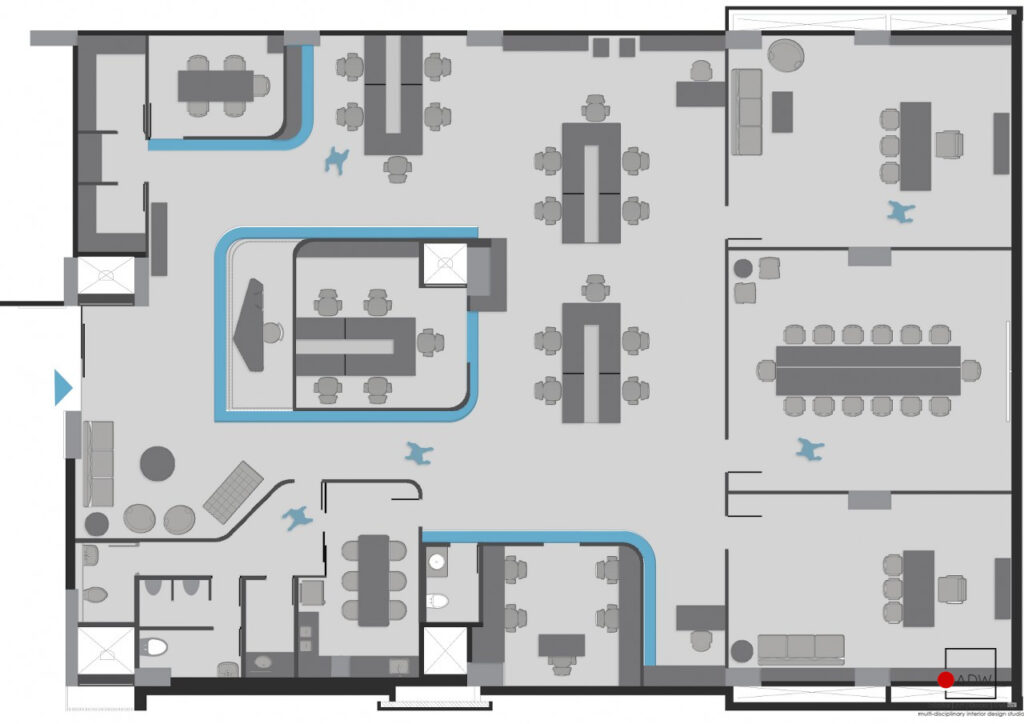 FACT FILE
Designed by : ADW Interiors X TSJ Designs
Project Type : Corporate Office
Project Name : GCEPL
Location : Ahmedabad
Year Built : 2020
Duration of the project : 9 months
Project Size : 4500 sq.ft
Principal Designers : Ayushi Jain & Trupti Jalan
Photograph Courtesy : Murtaza Gandhi
Products / Materials / Vendors : Lighting – Bright Ideas / Doors and Partitions – Saint Gobain Sanitaryware – Hindware & Jaquar / Windows – Archana Aluminiums / Furniture – Chairs – classic interio Flooring – Amins Flooring / Kitchen – Hettich & TNZ / Paint – Asian Paints Artefacts – Pure living & Drapeshop / Wallpaper – Ambica Wallpaper / Hardware – Hettich & Europa.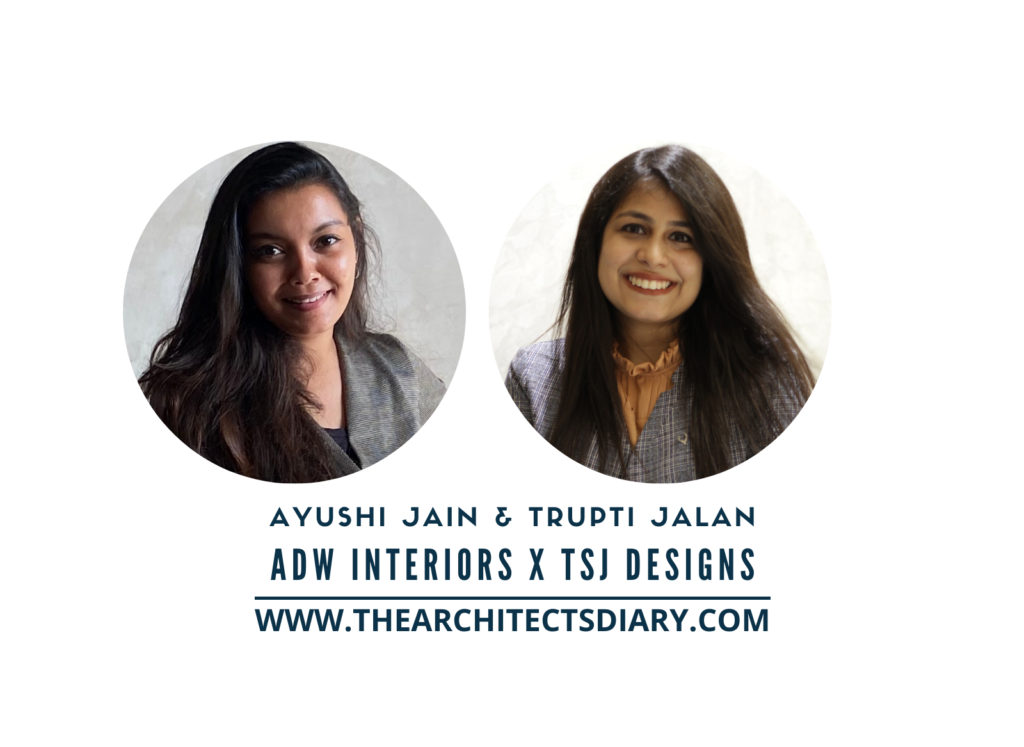 Firm's Instagram Link : ADW Interiors X TSJ Designs
For Similar Projects >> SIMPLE, SPACIOUS AND SOPHISTICATED OFFICE SPACE
The post Office Space For Greencross Export Pvt. Ltd., A Pharmaceutical Manufacturing Company | ADW Interiors X TSJ Designs appeared first on The Architects Diary.