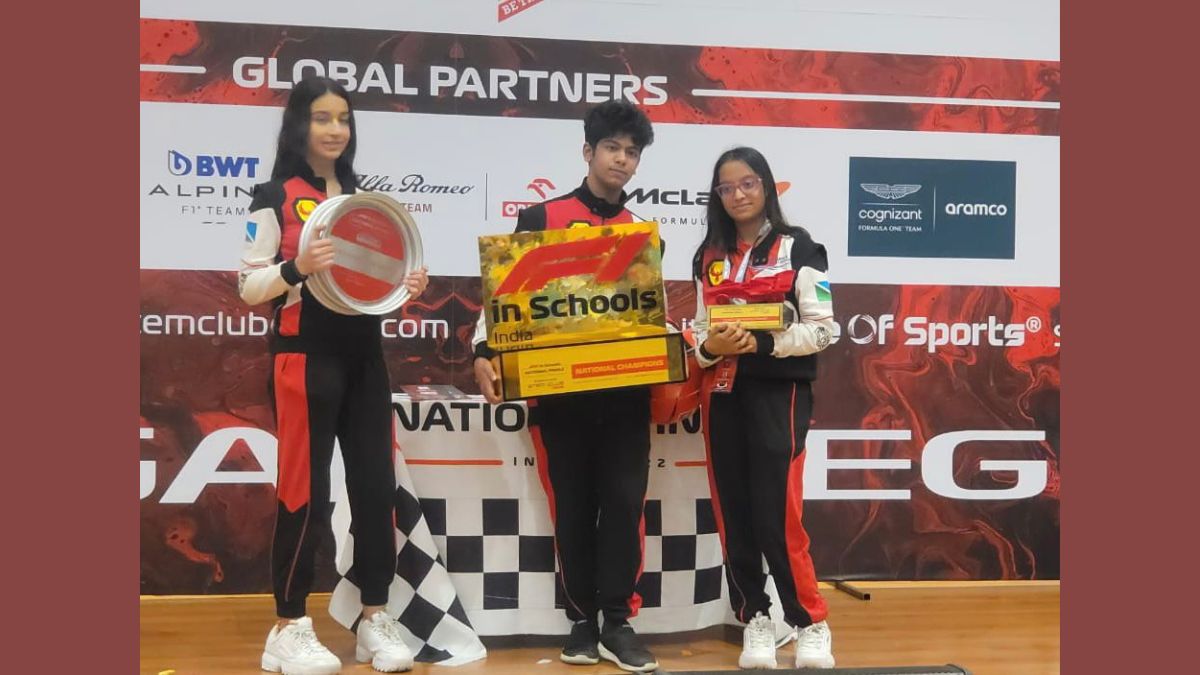 New Delhi (India), September 1: Team Blaze, a group of brilliant young pupils from New Delhi's British School, has accomplished a spectacular accomplishment that has captivated the nation's attention. They will now represent India on the international level in the 'Aramco F1 in Schools World Finals 2023.' This famous event is a component of the F1 in Schools competition, which is widely regarded as the greatest STEM competition in the world.
F1 in Schools goes beyond a traditional competition by providing a holistic learning experience in which students methodically design, build, and race their own mini Formula 1 cars using modern 3D modelling and CAD/CAM technology. Participants delve into many aspects of engineering, research, marketing, financial management, and project management, receiving an education that goes far beyond the limitations of regular classrooms.
F1 in Schools is inspired by the sport of Formula One Racing is among the world's most avidly watched and treasured sports. It is a sport that raises the adrenaline of spectators, displays engineering wonders, and puts participating teams to the test. F1 for Schools arose from a desire to capitalise on the sport's success and educate young minds in STEM (Science, Technology, Engineering, and Mathematics).
Amaira, Jasmeh, Aryan, and Shrishti's adventure has lead them to the title of National Champions in India, guaranteeing them a coveted position in the 'Aramco F1 in Schools World Finals 2023.' Their incredible journey to the global championships demonstrates their everlasting devotion, inventive energy, and endless work.
The tremendous backing that Team Blaze has received from schools throughout India and significant personalities in society adds further to the splendour of this feat. Renowned persons, including Honourable Member of Parliament Ms. Hema Malani, business mogul Mr. Gautam Adani as well as the British High Commissioner, have expressed their warmest wishes to Team Blaze ahead of their forthcoming championship race to be held from September 10th to 13th in Singapore. Furthermore, Team Blaze had the honour of presenting a riveting discussion at a TED forum, advocating STEM education and cementing their reputation as STEM ambassadors.
As Team Blaze prepares to fight against the world's best teams in the Aramco F1 in Schools World Finals 2023, the nation at large rallies behind them, eagerly anticipating their victory. Their voyage is an amazing monument to the nation's youth's limitless potential in the fields of engineering, science, and technology.
If you have any objection to this press release content, kindly contact pr.error.rectification[at]gmail.com to notify us. We will respond and rectify the situation in the next 24 hours.