Mid-century modern contemporary minimal design for apartment interior comes together as the narrative for this residence flat designed by Naimish Parekh with white stone background. Design for a couple who requested nothing less than the finest white ceiling, big openings, made for this transitional space.
Modern Contemporary Minimal Design For Apartment Interior | nPe_DesignStudio
visit : nPe_DesignStudio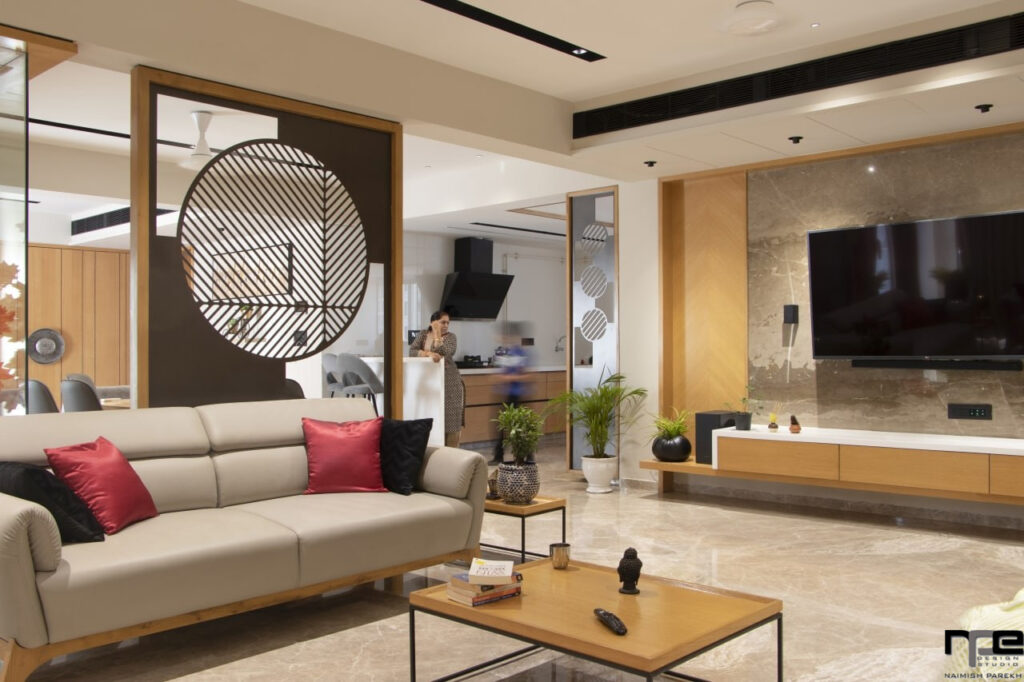 As outgoing clients, they like to share the joy of their home with family and friends. The main family sitting anchored with a courtyard being the center around which the entire space is built.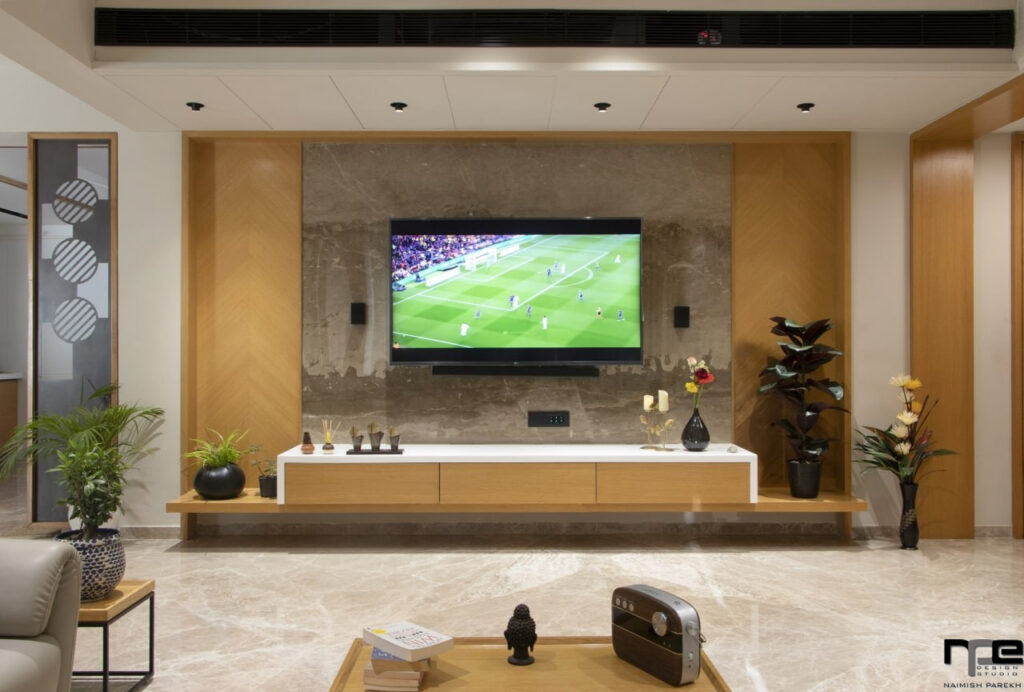 The heart of this 4 bhk residential flat is the courtyard area. It is specially designed with a theme of wood, rust finished tile with loan, traditional sitting and highlights of color enrobed in orange plant and stylish of the owner.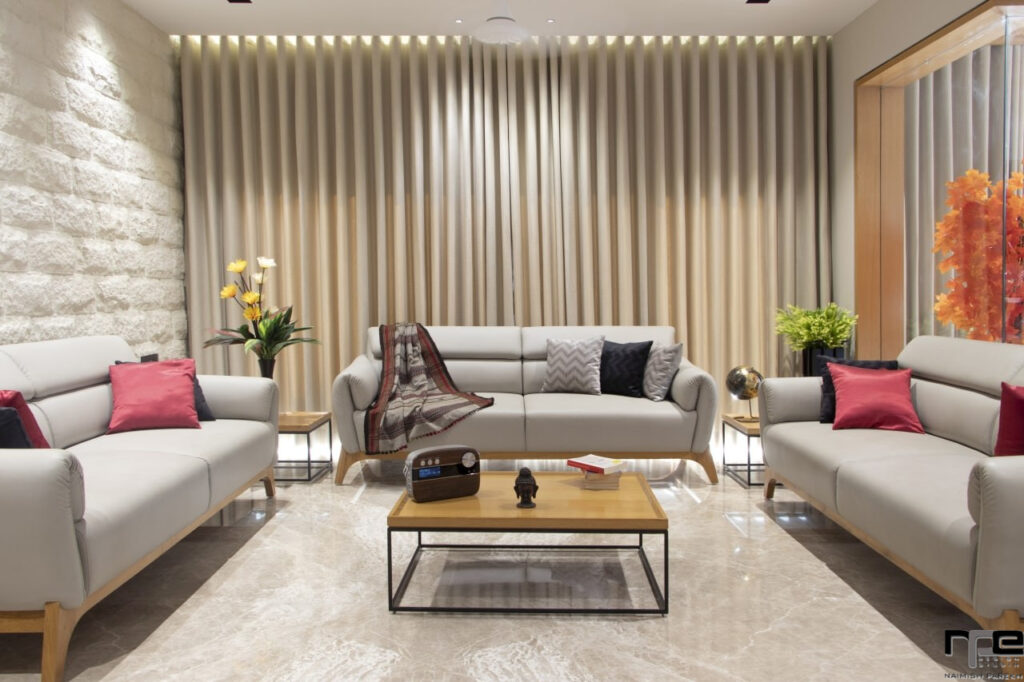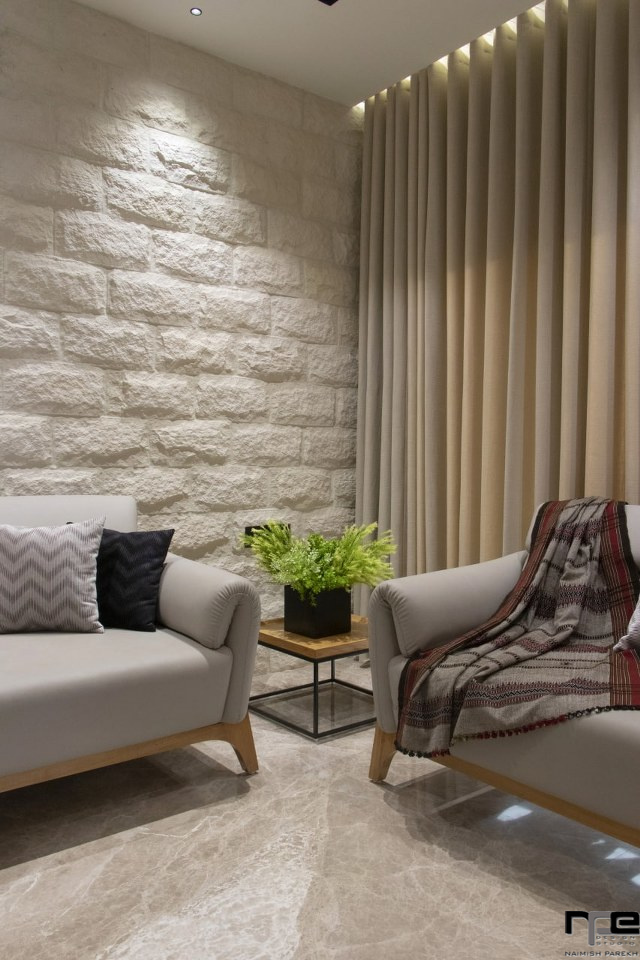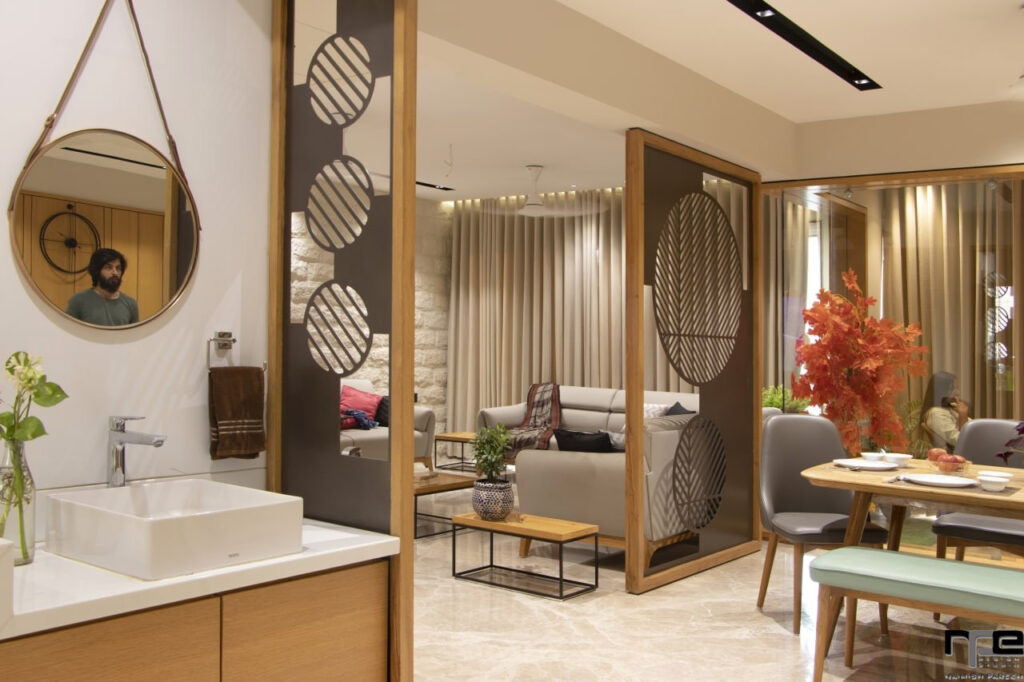 The dining space is simple assemblage, where like the living, individual elements with layered asthmatics are weaved together. For instance, the dining table has a textured wooden top that sits on a cuboidal volume of wood.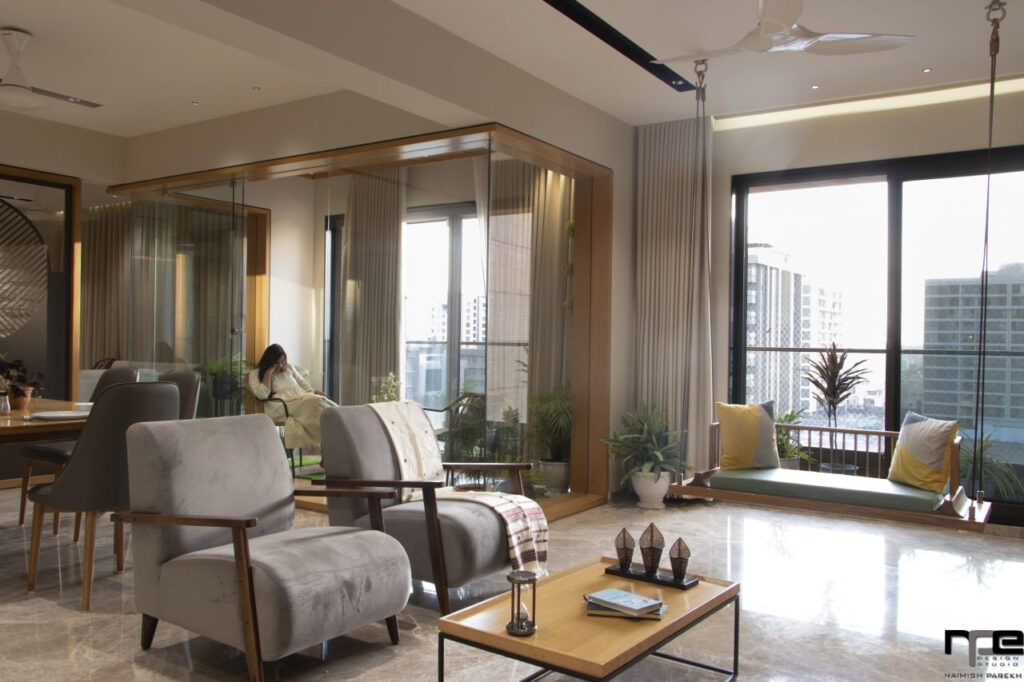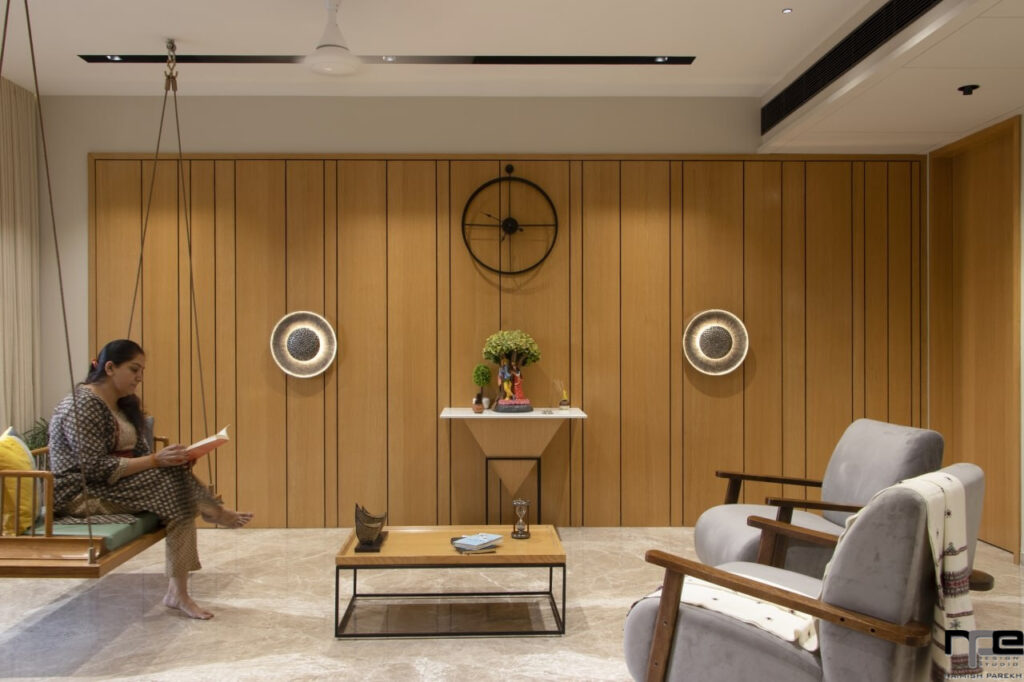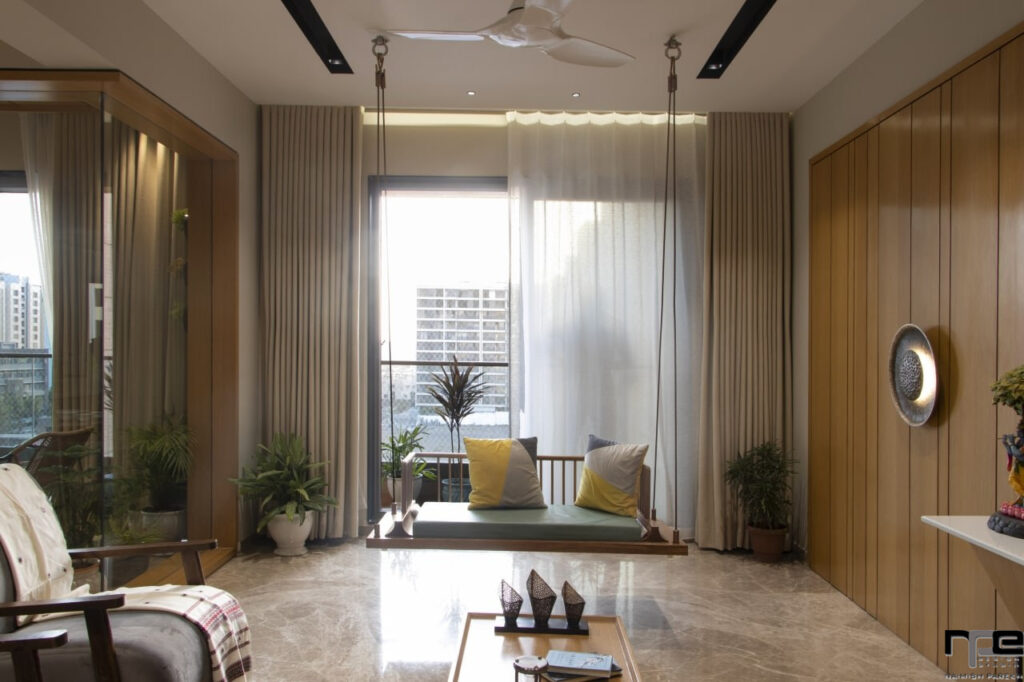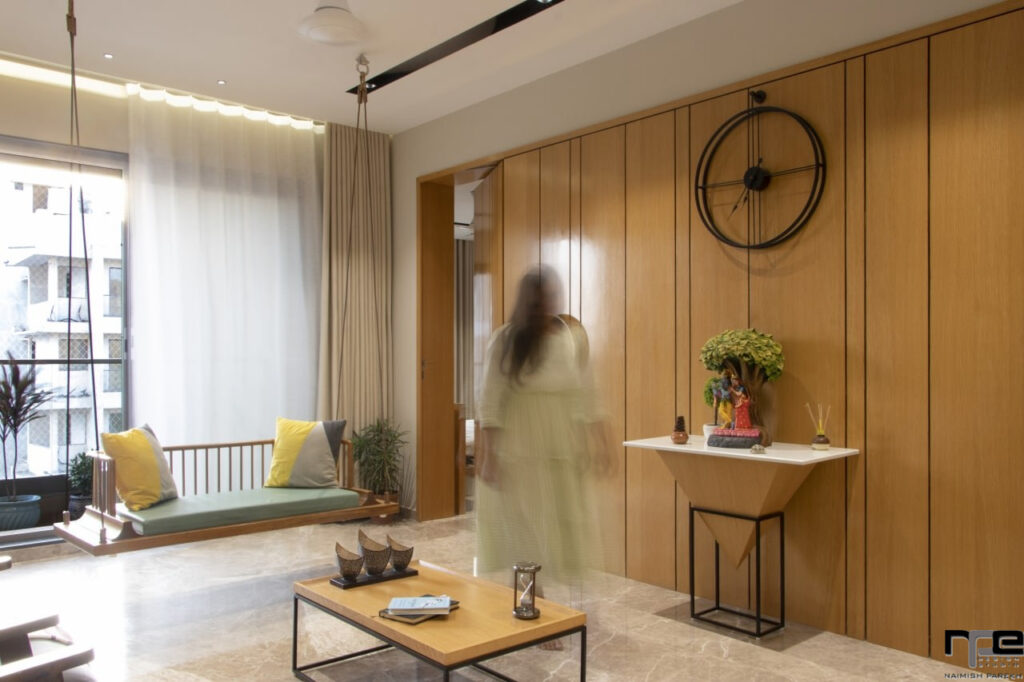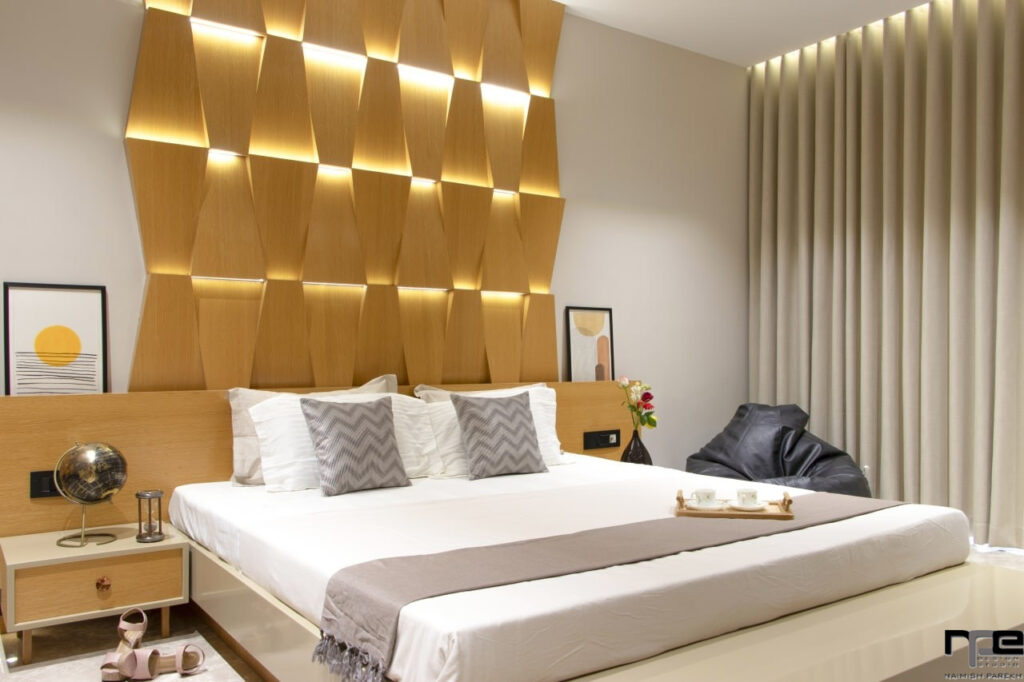 The tones for this flat are white, natural wood like white oak – empradored Italian marble, white natural stone.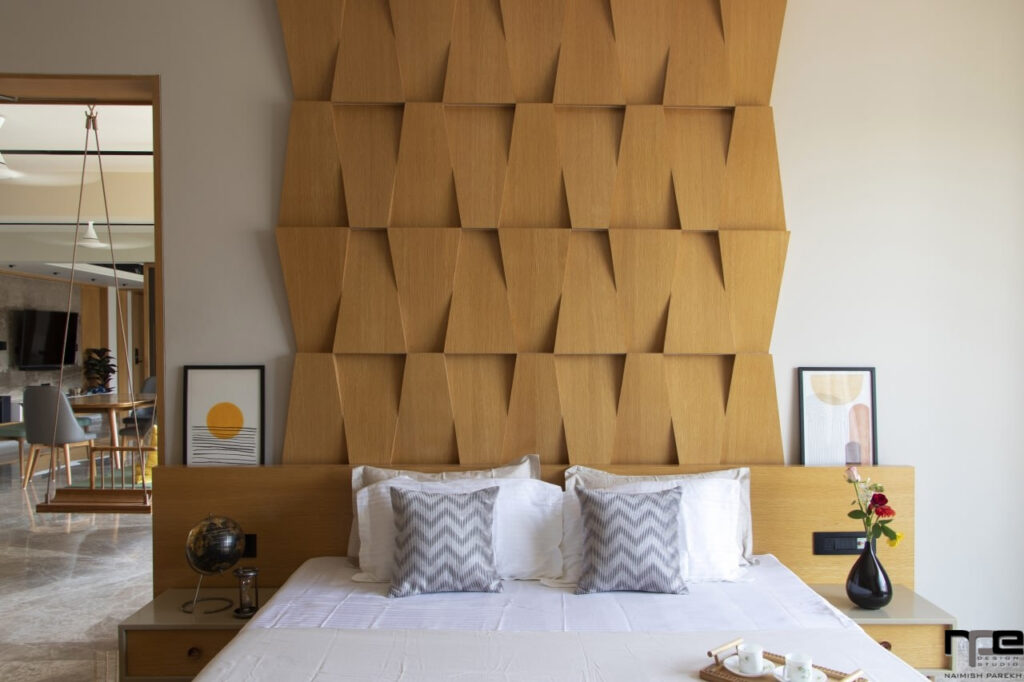 However, the master bedroom had a natural wood with lights that follows through into the bath and walking closet.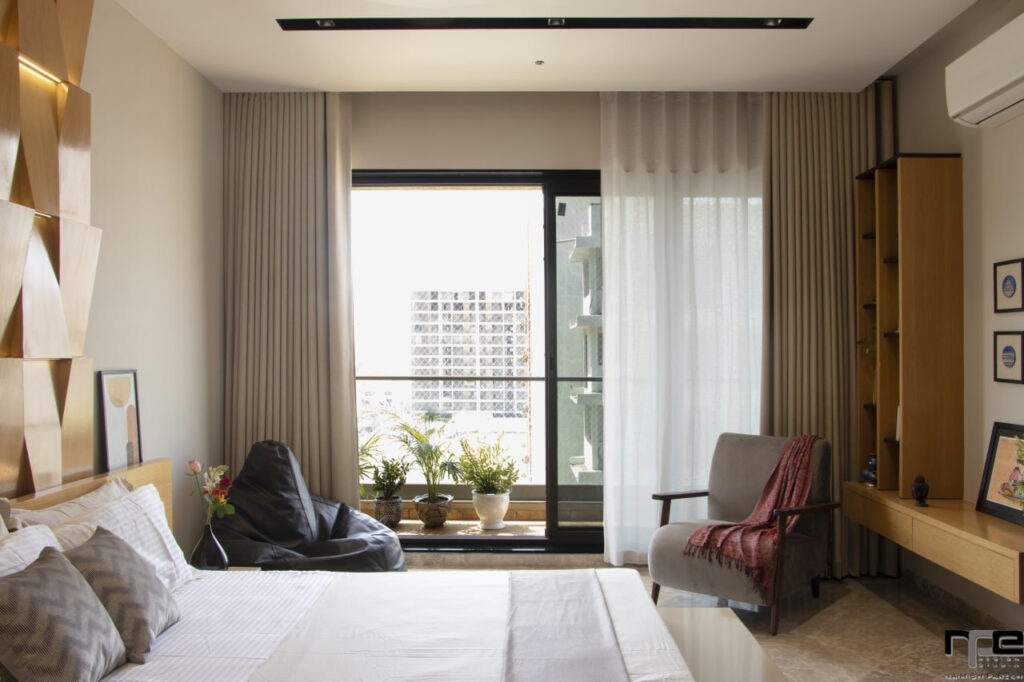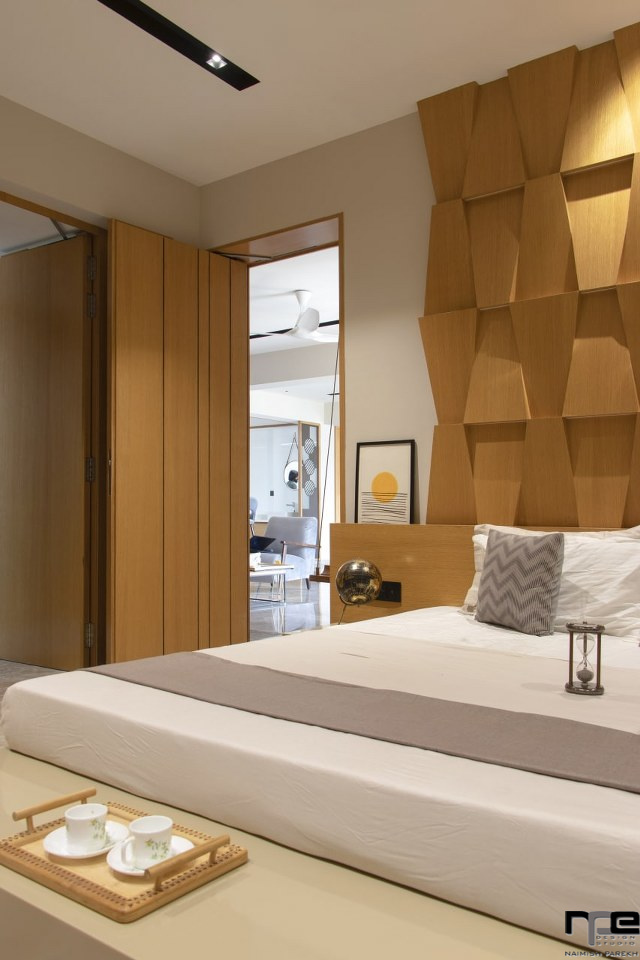 The kids' room has a slight rust finish into the ten-color bed with little white solid surface material in which kids' safety is more prioritized.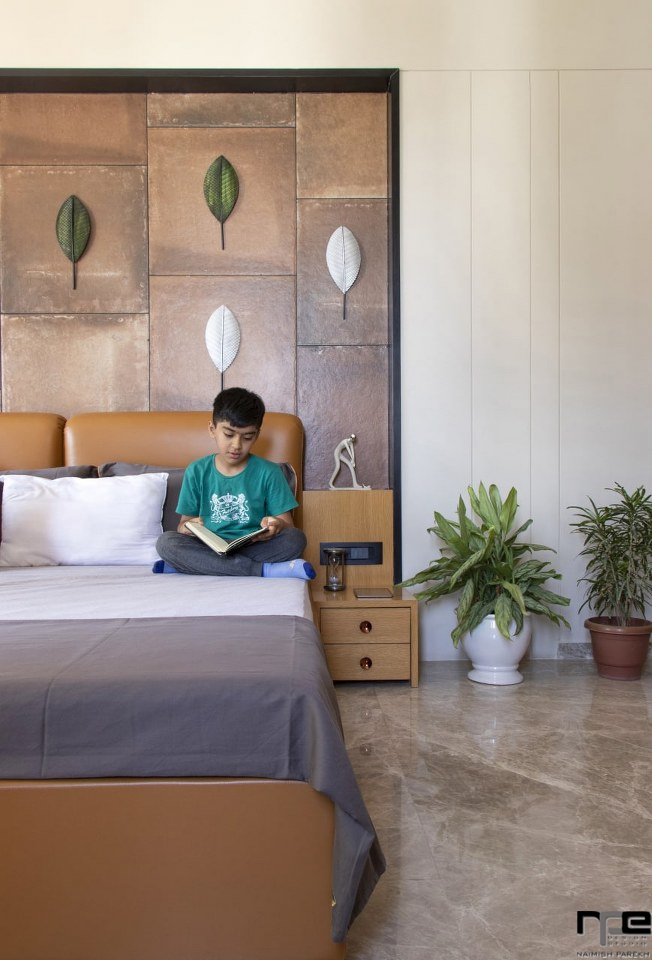 Wardrobe is made with different design this time with sliding and folding shutters.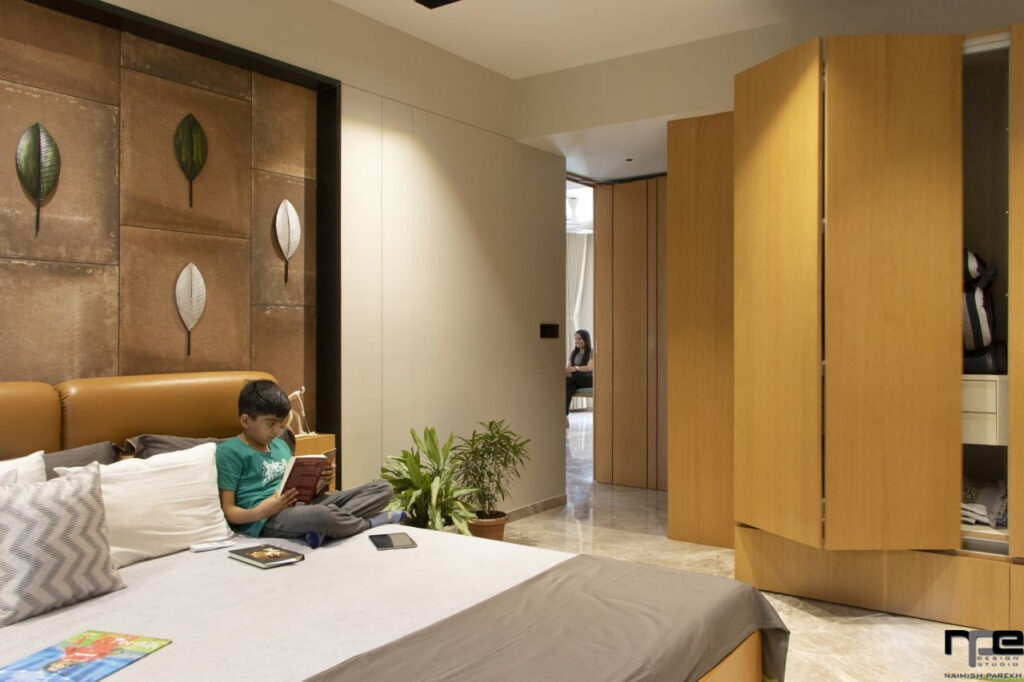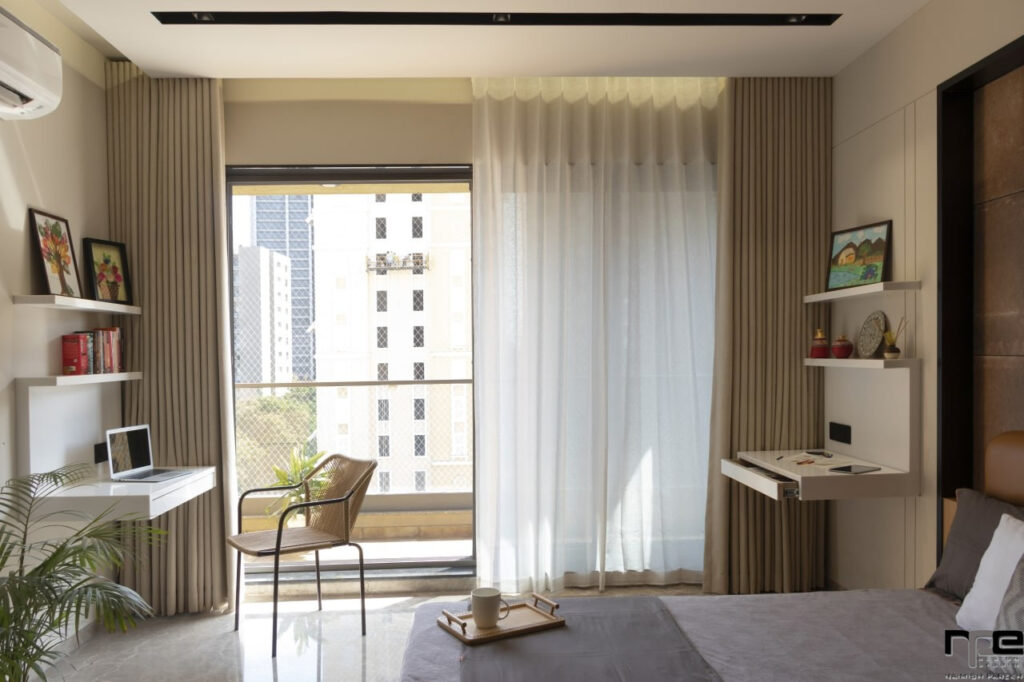 Each section has balanced combination of dark tones floor – subdued accents and a unique aesthetic along with distinct visual palette.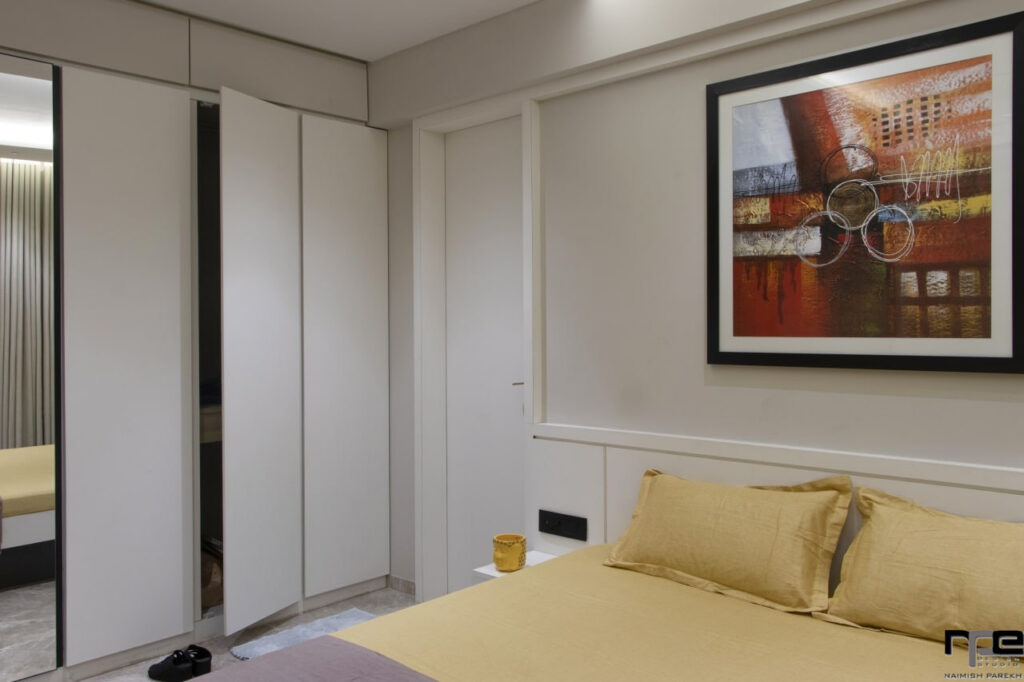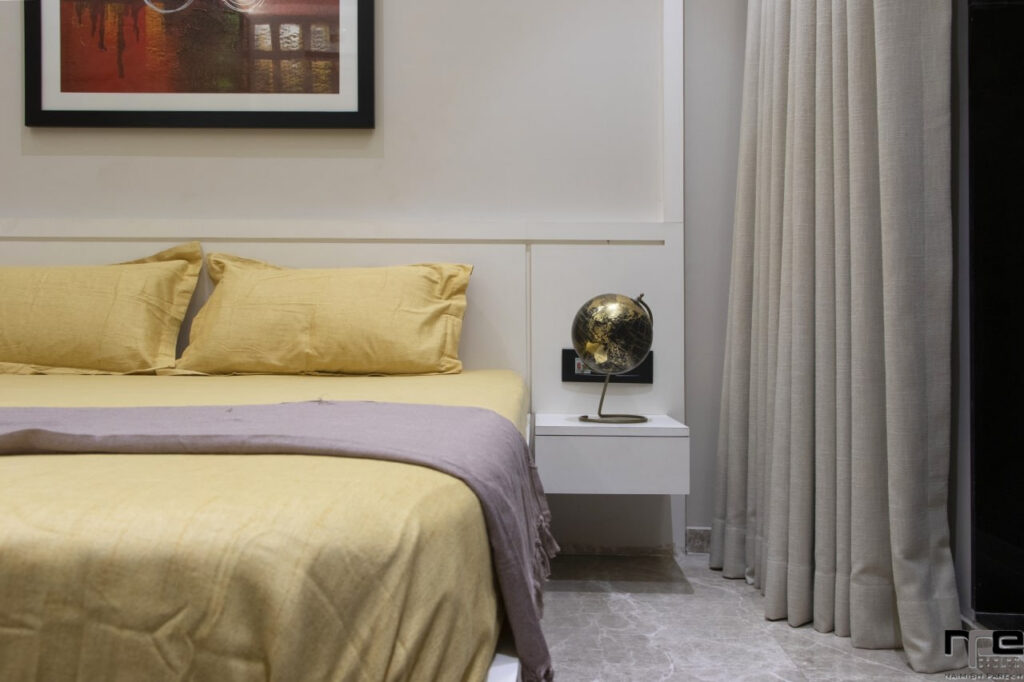 FACT FILE
Designed by : nPe_DesignStudio
Project Type : Apartment Interiors
Project Name : BHAVINBHAI SURELIYA, RUKSHMANI HEIGHTS
Location : RUKSHMANI HEIGHTS,BHAVIN BHAI SURELIYA,150 FT RING ROAD, Rajkot, Gujarat
Year Built : 2022
Duration of project : 1 year
Built up : 3000 Sq.ft
Project Cost : 75 lacs
Principal Architects : Naimish Parekh
Photograph Courtesy : Jhanvi Vadera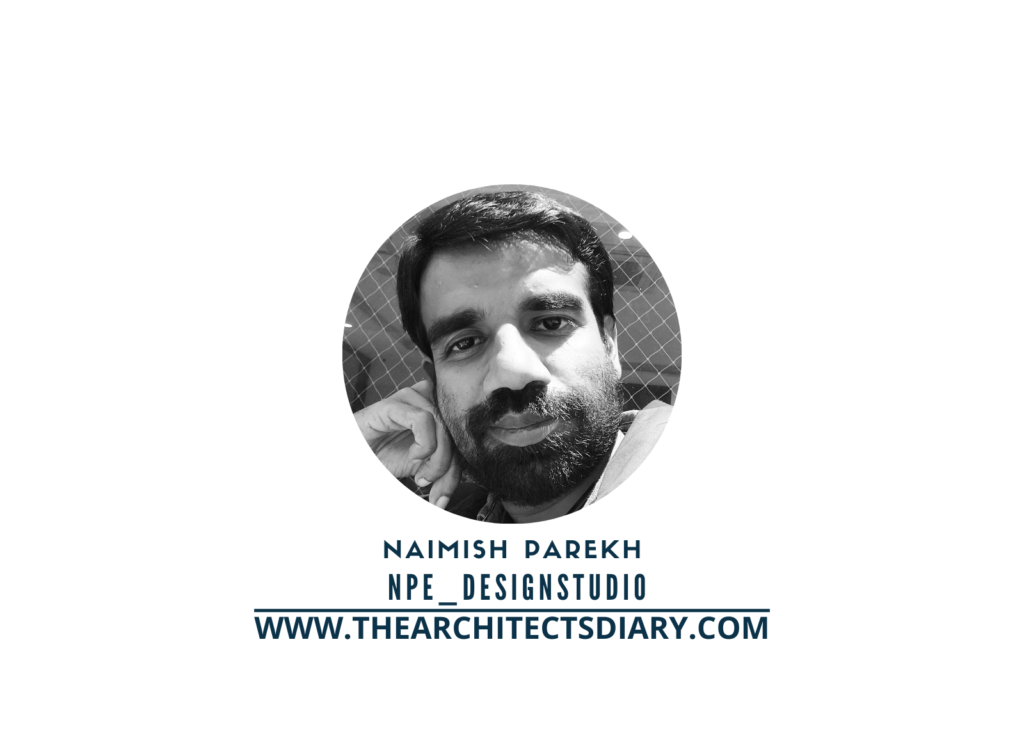 Firm's Instagram Link : nPe_DesignStudio
For Similar Project >> A LUXURIOUS 4BHK ENTICE WITH A SOPHISTICATED TWIST
The post Modern Contemporary Minimal Design For Apartment Interior | nPe_DesignStudio appeared first on The Architects Diary.