Open, warm, lustrous and luminous are some of adjectives to describe a home. This Modern Apartment design by Sakshee Sahni located at Ashoka Royal, Raipur (Chhattisgarh) captures all of the above. After completion, the client was pleasantly surprised to see everything exceeded their expectations while keeping the essence of their original vision intact.
Modern Apartment Design By Sakshee Sahni | SAKSHEE SAHNI DESIGNS
visit : SAKSHEE SAHNI DESIGNS
To highlight the living room, Sakshee chose fluted wall panels, cubes, mirrors on the ceiling, and Corian solid surfaces. This also created the right mix of diversity of material and create a visually pleasing aesthetic.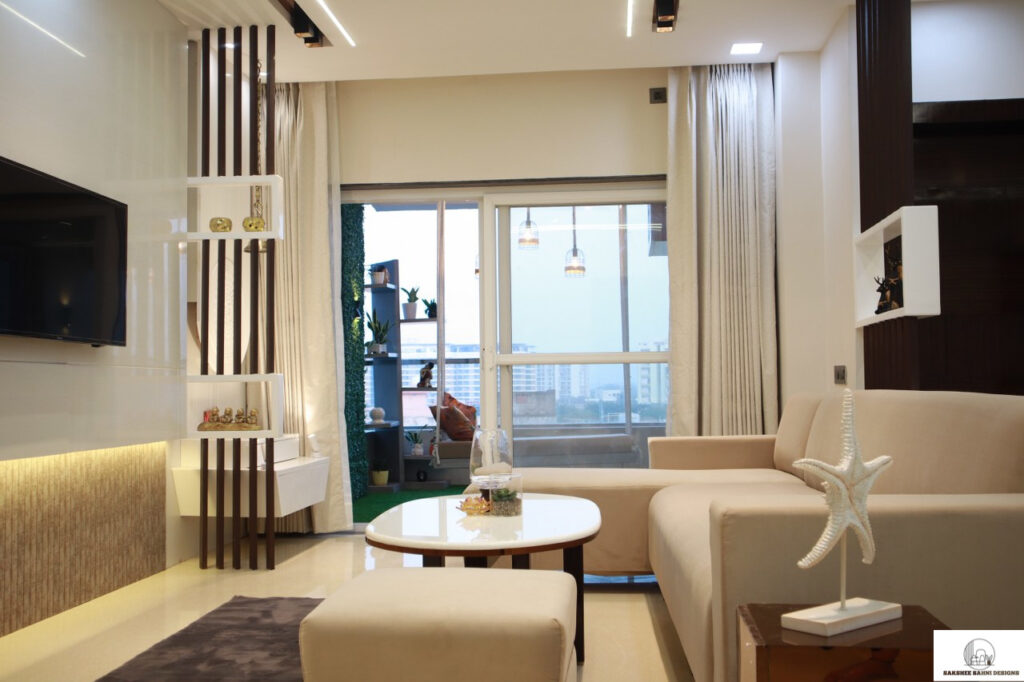 Sakshee says, "Simplicity is the ultimate form of sophistication. While the design is contemporary and stylish, I was careful to design the space with comfort at its core. The client "young couple" loved white color and wanted their apartment to be designed in white creating a warm and alight effect. I focused on curating a refreshing experience throughout the home.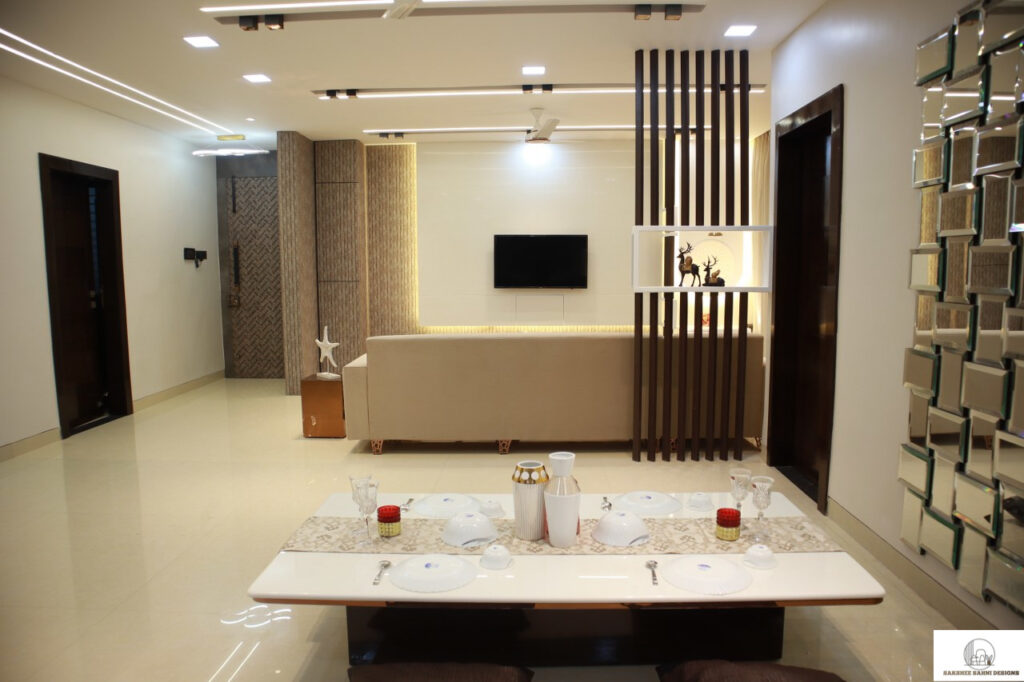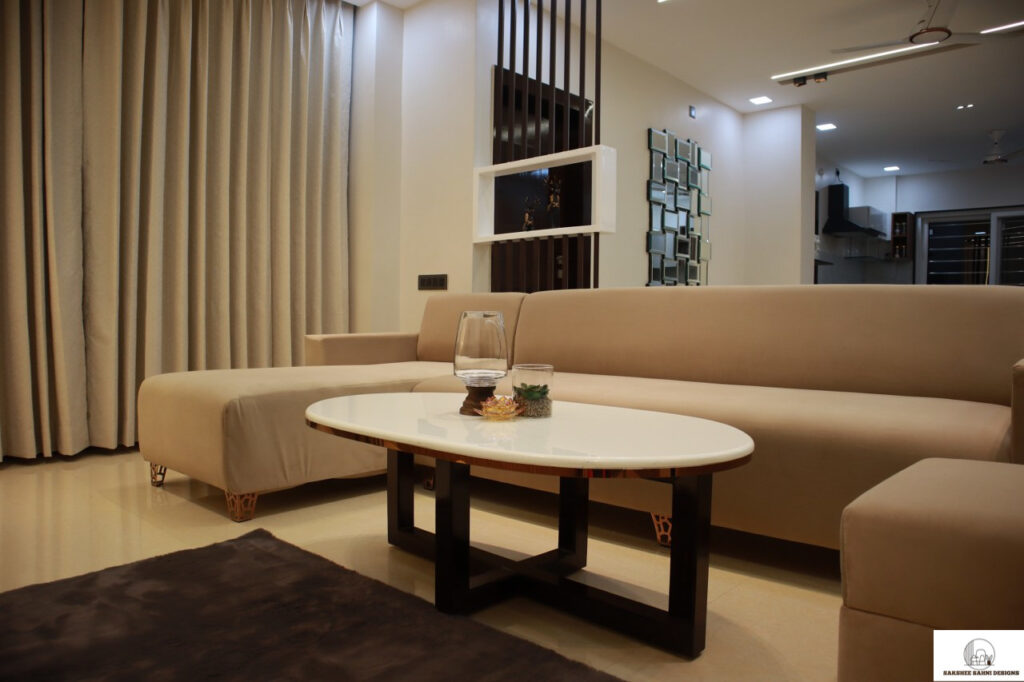 Personally, light is of paramount significance in my design approach – both natural and controlled. So, I carefully consider my light choices when shopping.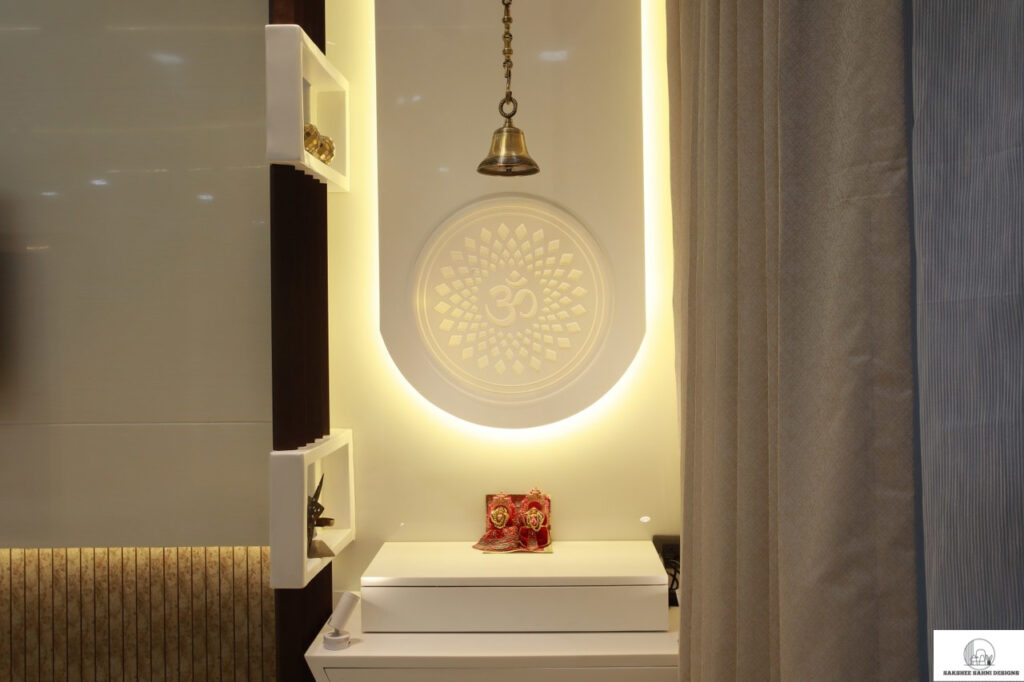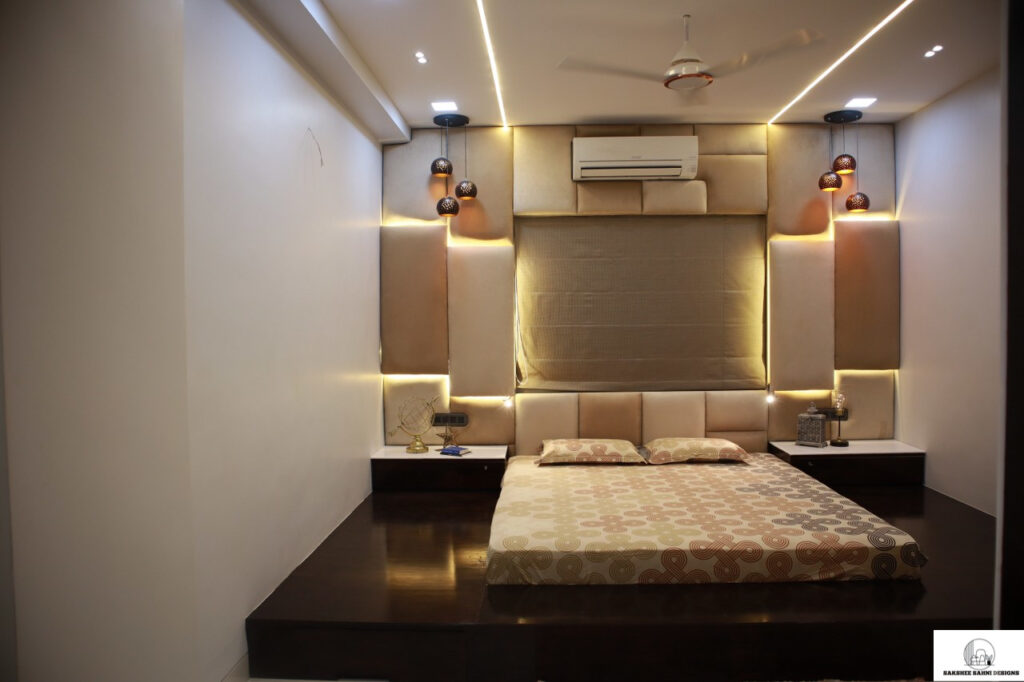 In the bedroom, the bed was made almost in a 'pedestal' as it sits on a low and dark platform. There was a unique approach towards creating the headboard which extended from edge to edge rather than the mundane, bed size. It also employed dual-toned fabrics to enhance the feeling of comfort and cozy.
When it comes to colors, I'm inclined to pastels in general because these shades and hues have higher reflection which creates a bigger sense of space and results in popping the elements that are appended later to the space like furniture, décor, upholstery etc. This creates a better balance between the positive and the negative spaces.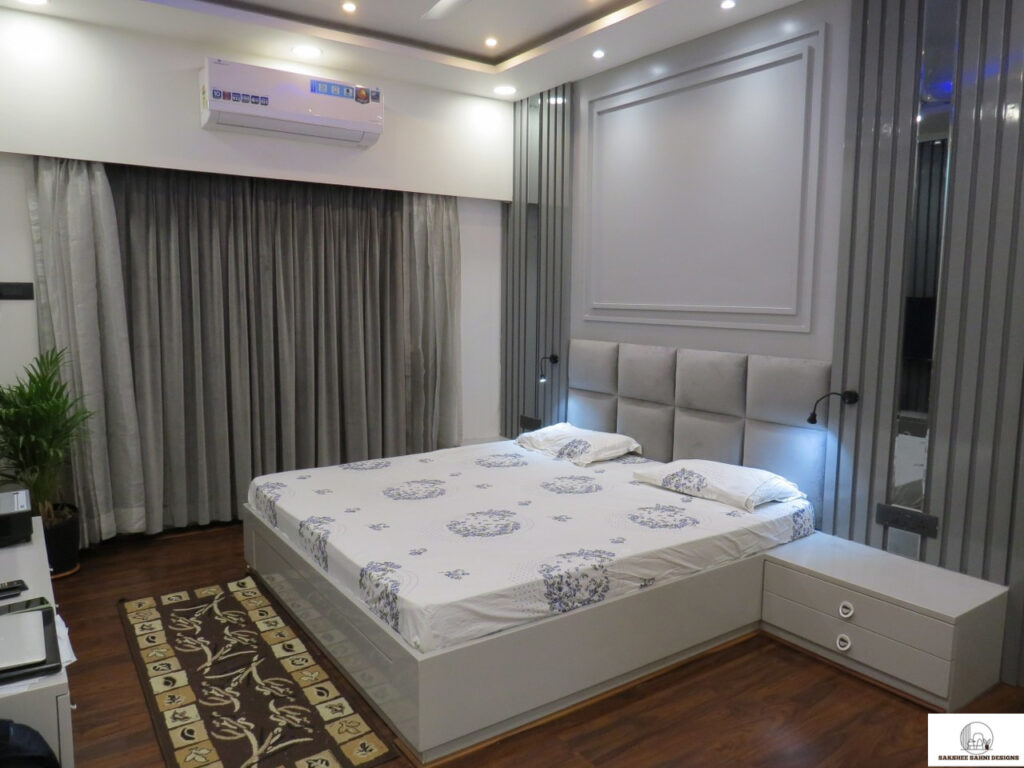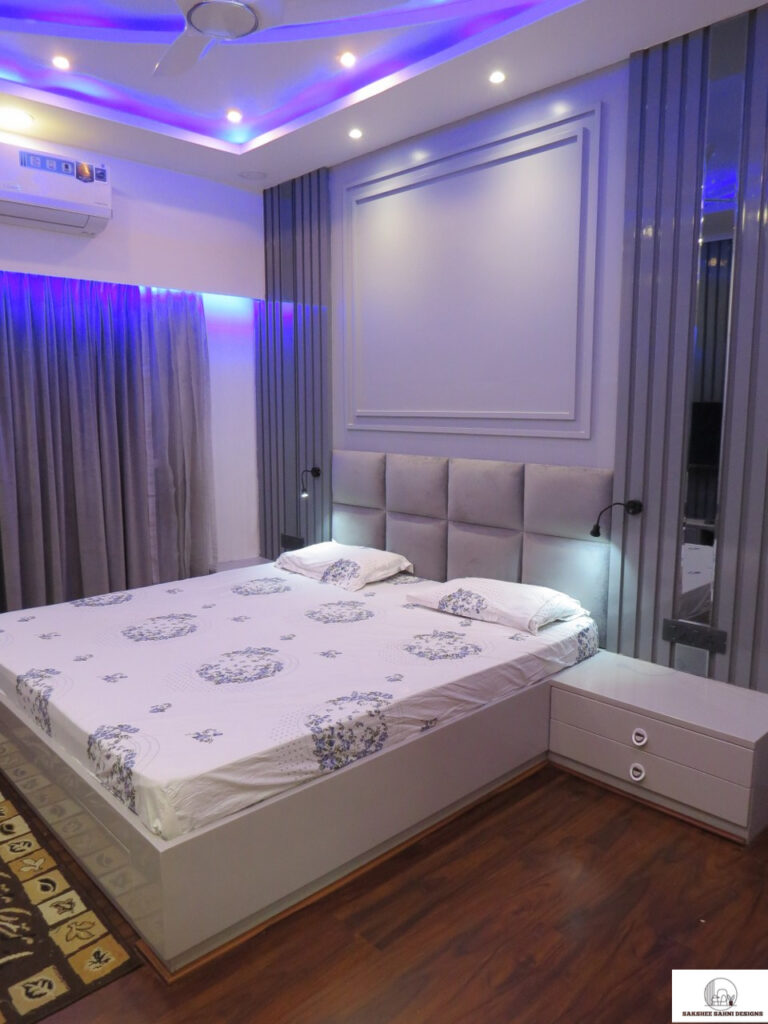 Two of the biggest challenges I encountered while working on this project are managing the schedule with the availability of the labour and finding the middle ground with client's requirements and my personal aesthetic sense.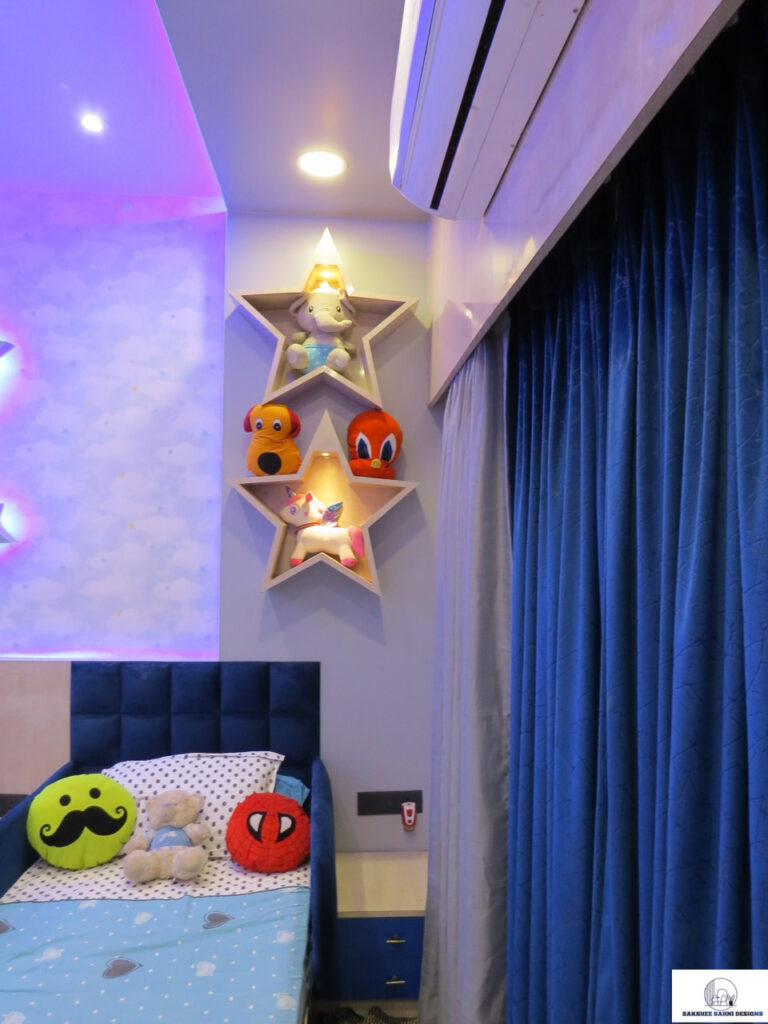 The client was strongly insistent on just having all white everywhere with absolutely no other colours. I knew from experience that white alone in the whole house would not liven up the space enough that would enable an unwinding coming to home experience after a busy day.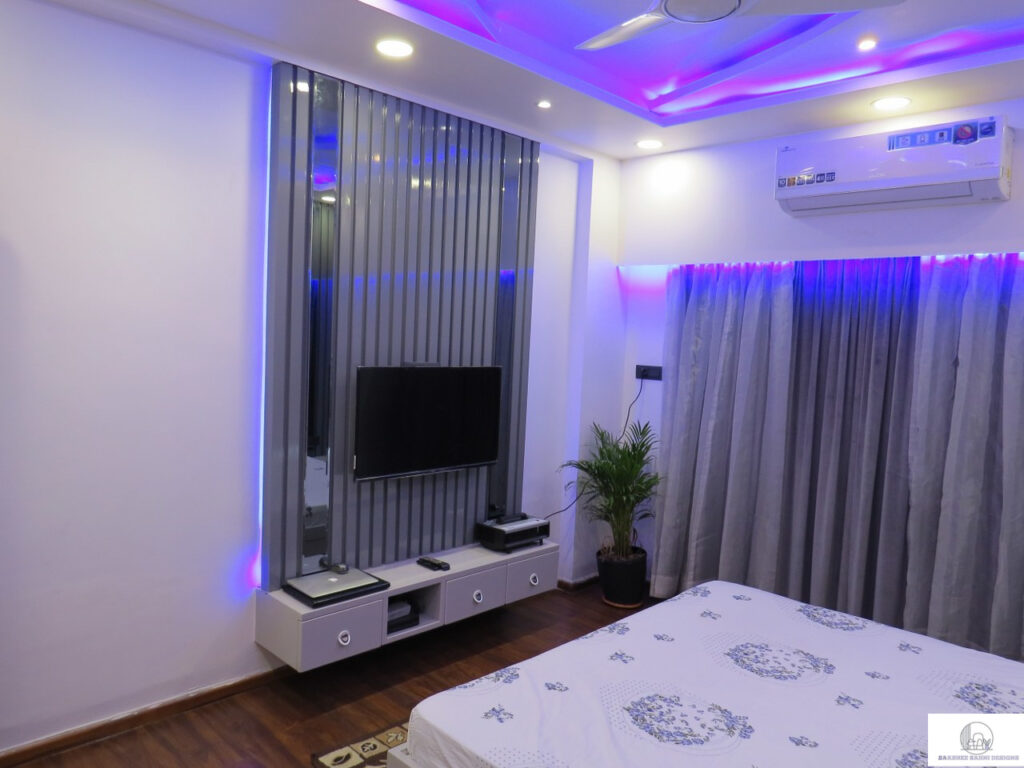 The reason why Sakshee, the principal designer loved the balcony area the most in the whole house is because of all the green and the rustic. The floor and a pillar feature green grass panels and the centre of the space has a cushioned indoor swing for the couple to enjoy their morning and evening beverages.
The plant stand in the corner adds a new layer to give the owners some extra space to share and exhibit their style and story. From colors to tactile material and more, here's the story of how this luminous and lustrous designing at its best with a standout balcony came to life.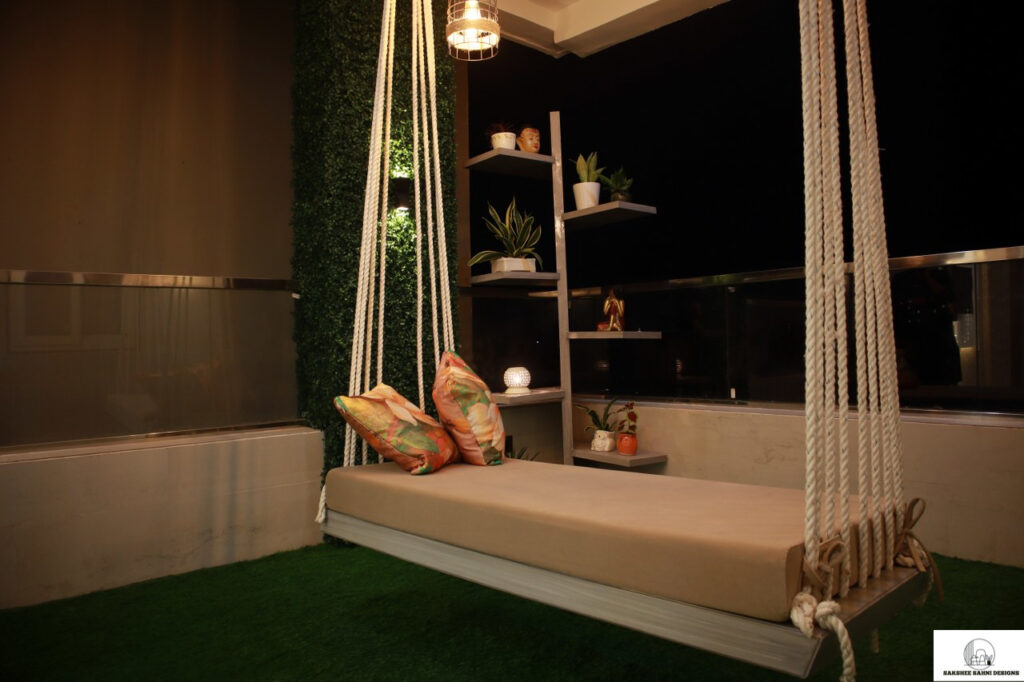 The balcony was carefully designed as per the requirement of the couple with lots of greenery and seating. Bringing green plants to your home literally adds life into the space."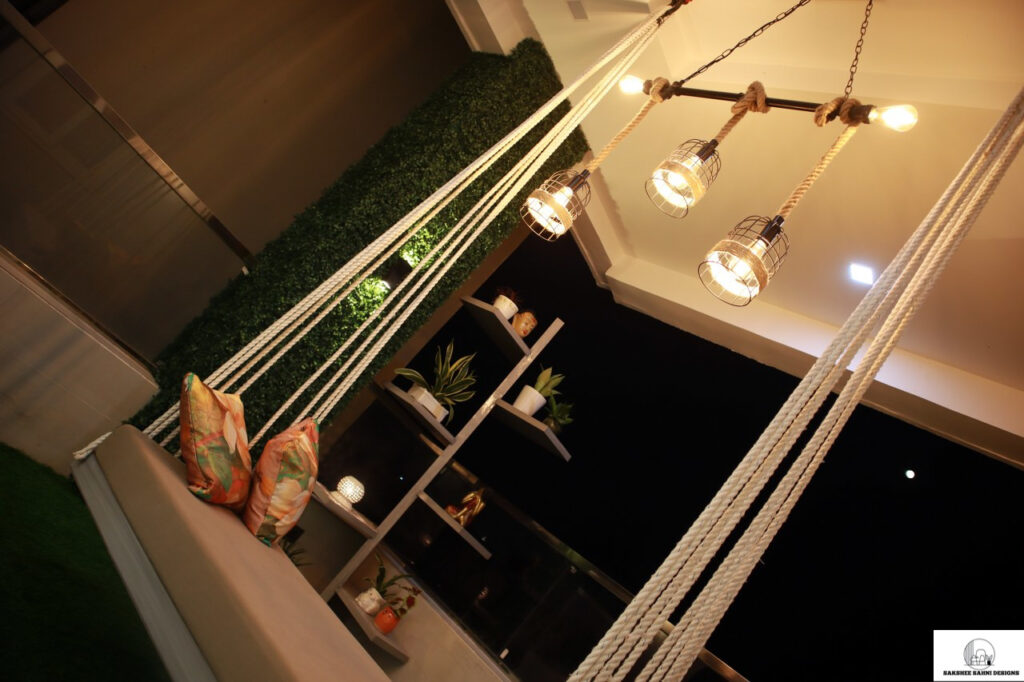 Biggest Learning -Learning never ends. Design is a journey of discovery. Every project has a lesson that always helps and inspires the future projects.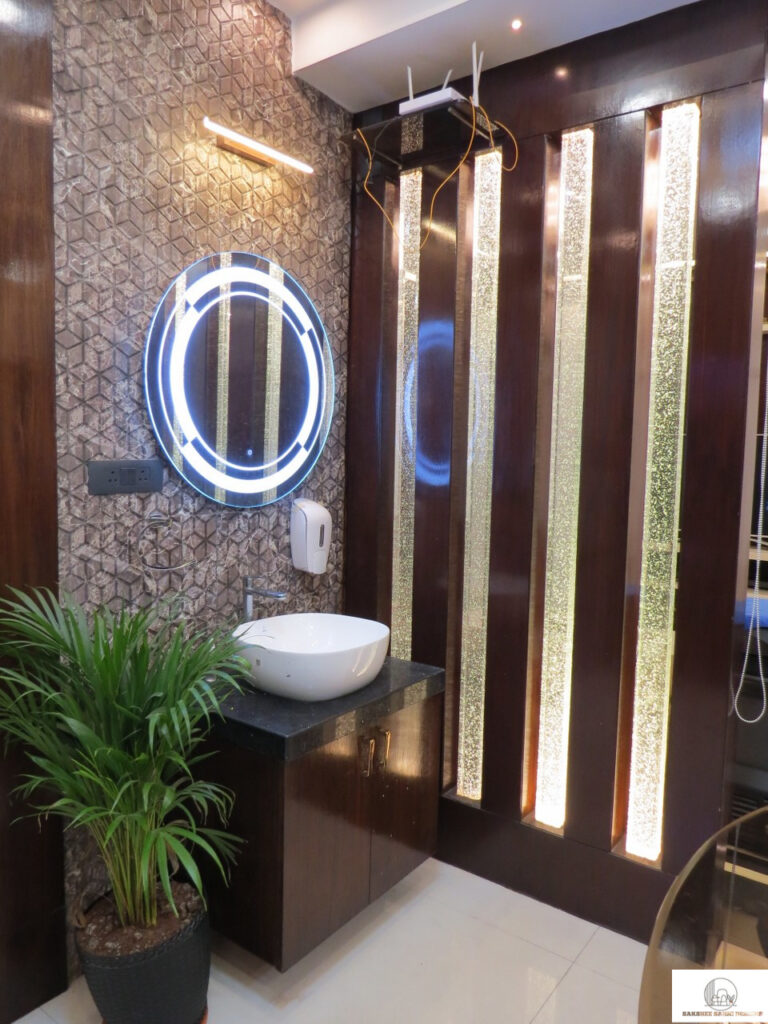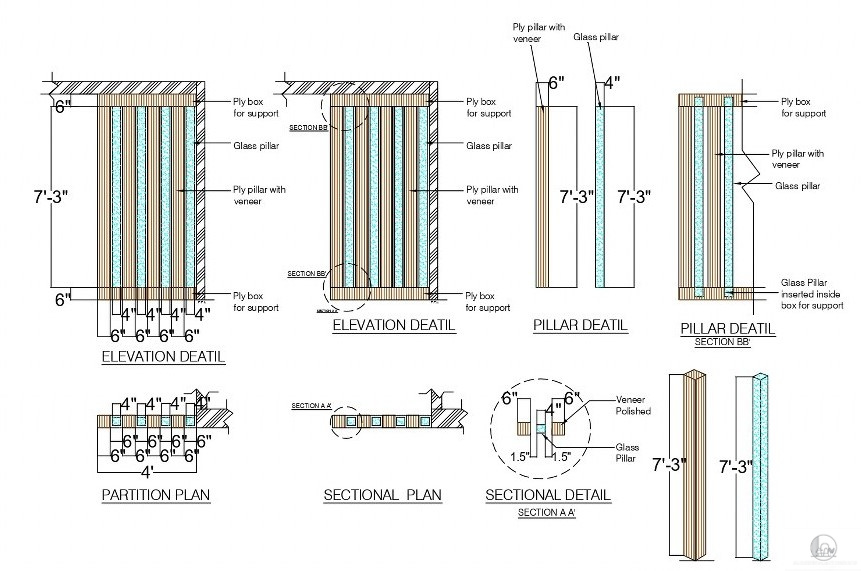 FACT FILE
Designed by : SAKSHEE SAHNI DESIGNS
Project Type : Residential Interior
Project Name : Mundhra's
Location : Ashoka Royal, Raipur, Chhattisgarh
Year Built : 2022
Duration of the project : 6 months
Built-up Area : 2800 sq.ft
Principal Designer : Sakshee Sahni
Team Design Credits : Anil, Roshan, Kuber & Kishan
Photograph Courtesy : Nucraft Productions
Products / Materials / Vendors : Wallcovering / Cladding – Europratik / Construction Materials – provided by aarti buildcon / Lighting – polycab wires, Philips lighting, l&t switches and boards / Doors and Partitions – provided by aarti buildcon / Sanitary ware – jaguar fittings / Windows – Ventelia Upvc Furniture – century plywood ,europratik natural veneers / Flooring – provided by aarti buildcon / Kitchen – Hettich Hardware and Fittings / Paint – Dulux / Artefacts – Mica Decors / Hardware –Hettich.
Firm's Instagram Link : SAKSHEE SAHNI DESIGNS
Firm's Facebook Link : SAKSHEE SAHNI DESIGNS
For Similar Projects >> A RESIDENCE WITH A BEAUTIFUL MINIMAL DESIGN
The post Modern Apartment Design By Sakshee Sahni | SAKSHEE SAHNI DESIGNS appeared first on The Architects Diary.