This 12,000 sq ft minimalist, modern and luxurious duplex house design has been planned with 5 bedrooms, 3 den areas and one mandir along with 2 kitchens, 2 formal seating area and 2 dining area. The floor of the splash house is done up in grey marble with black marble inlay. The overall look and feel of the house is minimalist with straight lines. The dark shades of veneer define the richness and class. Entire wall and ceiling of the duplex are done up in taupe color shades. Every area of the house is well lit up and airy with big windows.
Minimalist, Modern And Luxurious Duplex House Design | Team Shabnam
Visit : Team Shabnam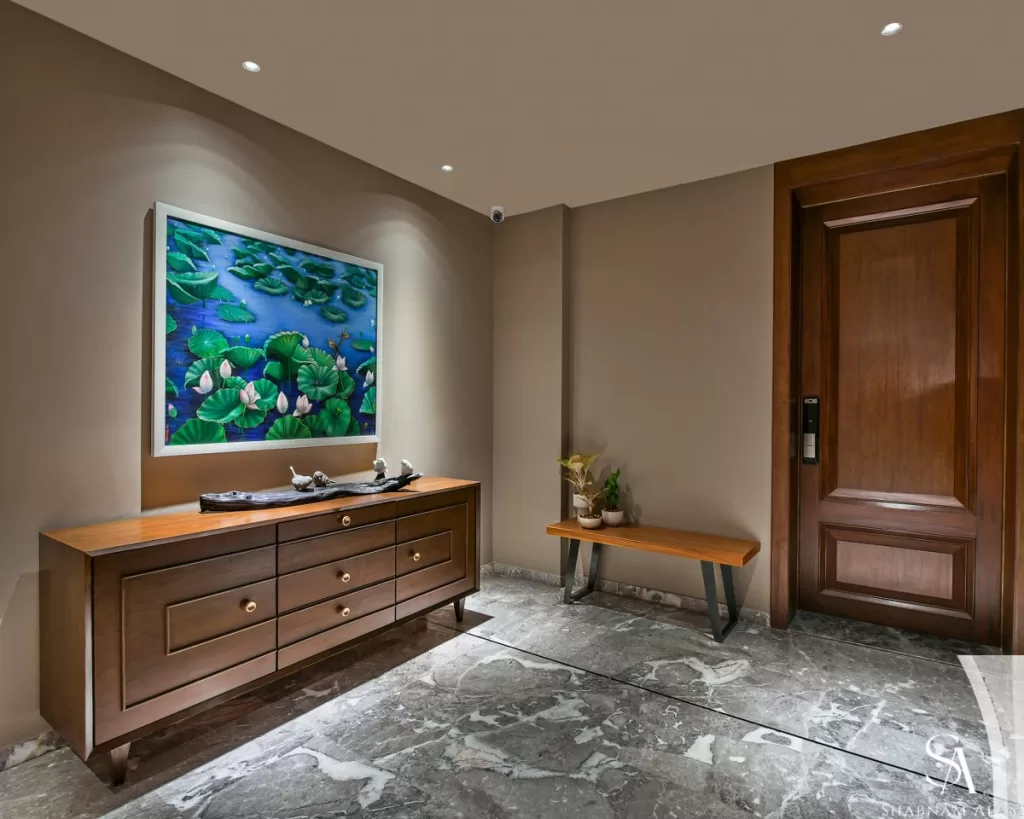 The entrance of the house is marked with a grand lobby with real wood panel wall and tall wooden door. The sheer fabric sandwiched between two glass with wooden frame adds warmth and texture to the room. Solid wood bench adding character to the space.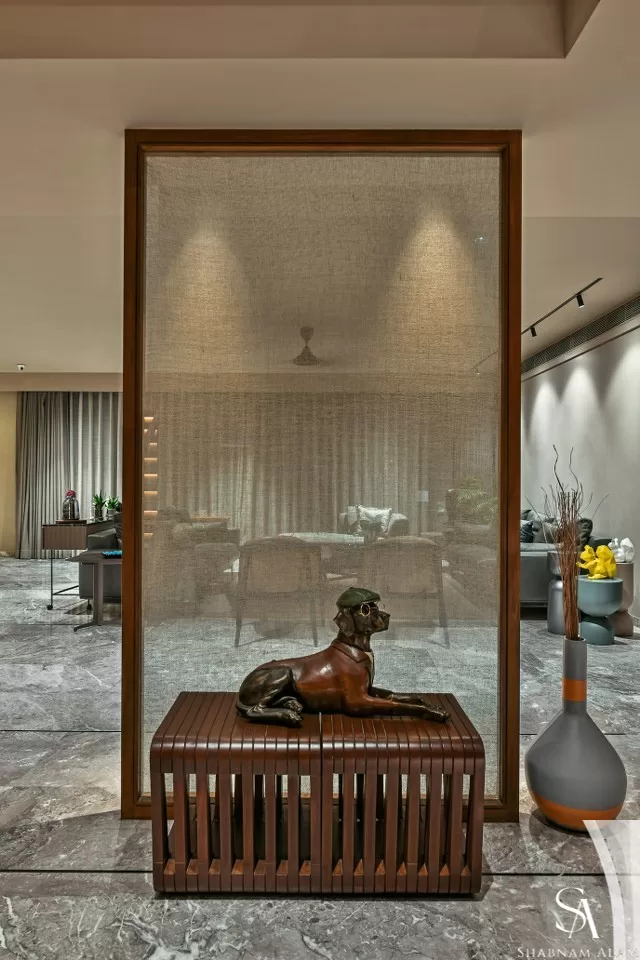 The wooden staircase with sleek profile light fittings under the steps enhances the vibe of the area. Staircase wall finished in limo coat texture.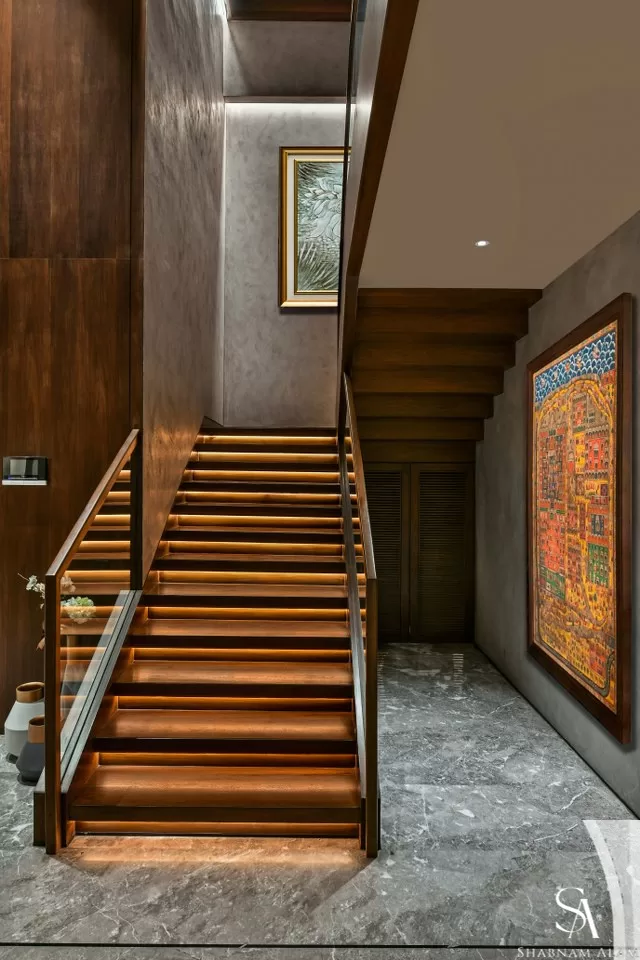 Paintings in the landings add the required drama to the space.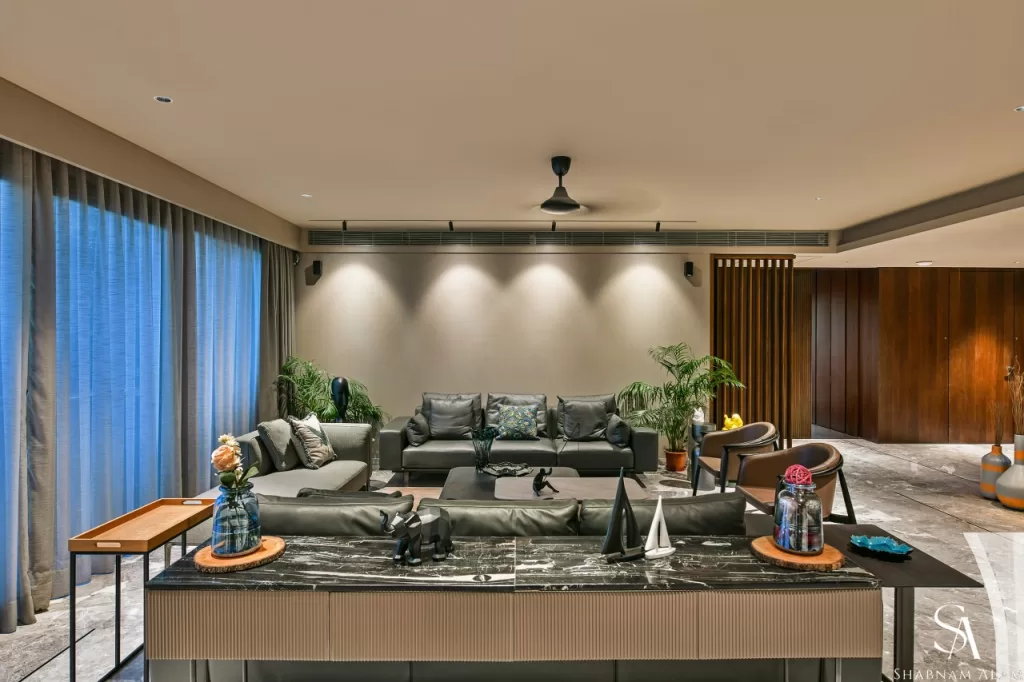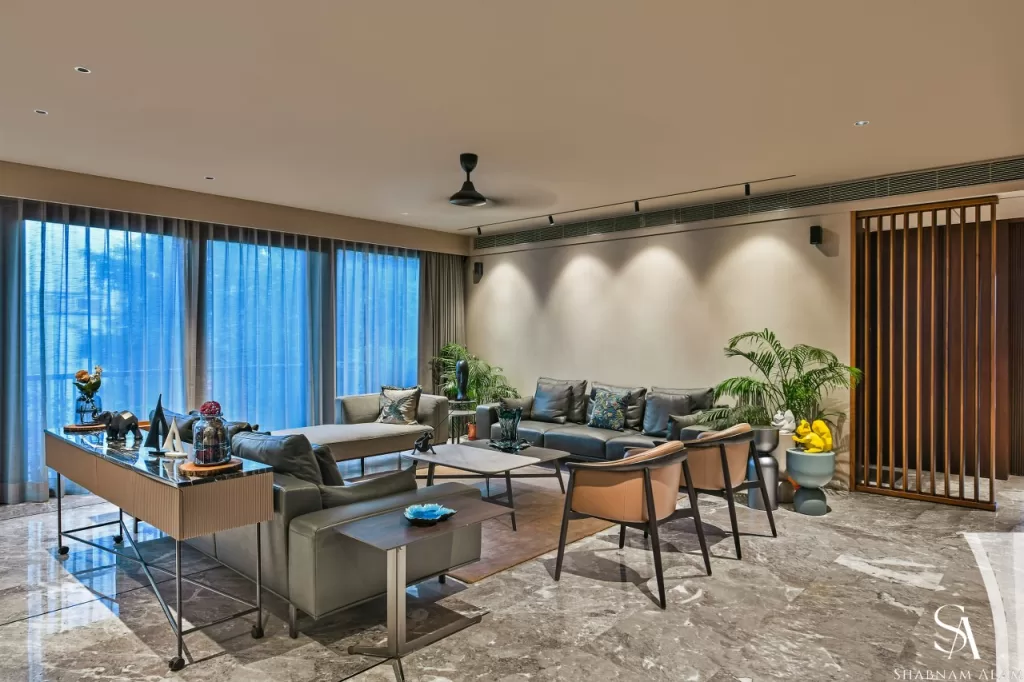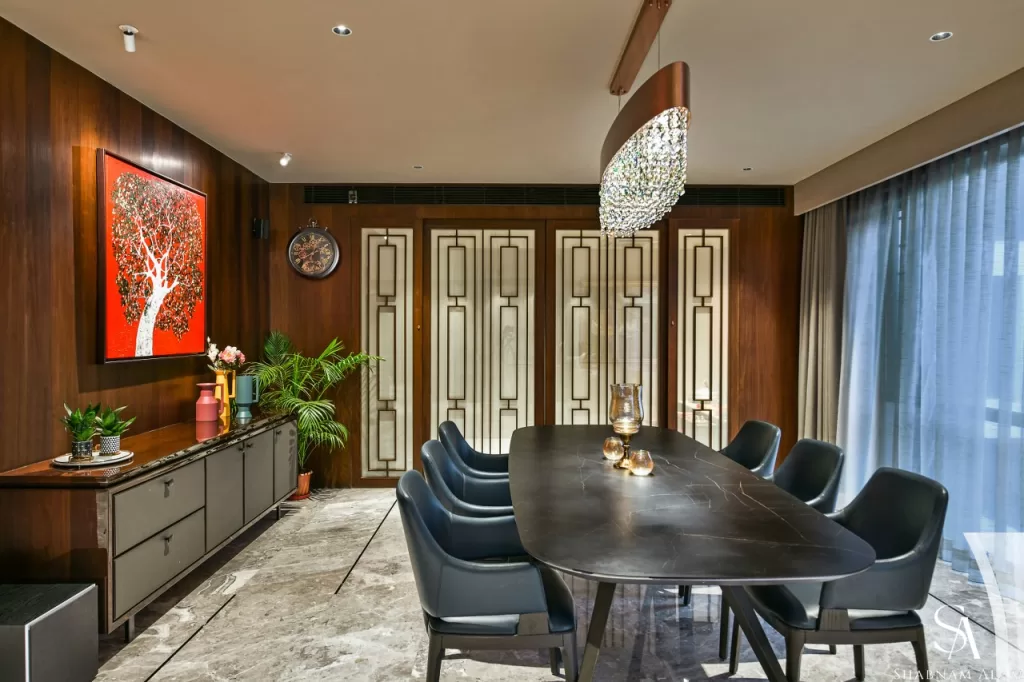 One of the den area is done up in a very dark grey shades of limocoat with a rectangular pattern
with rose gold profile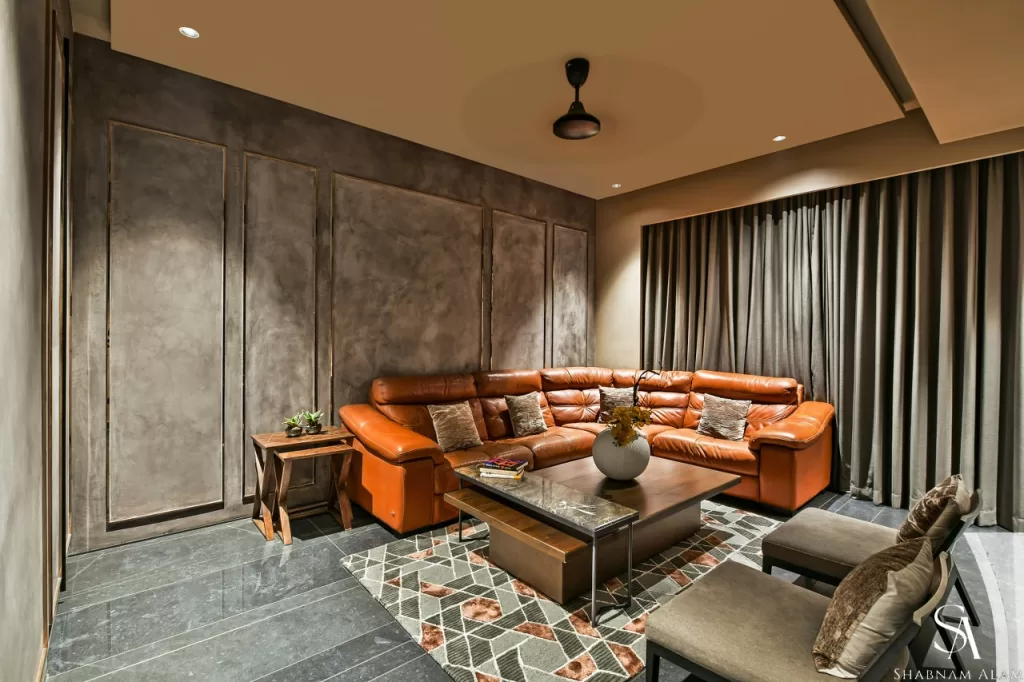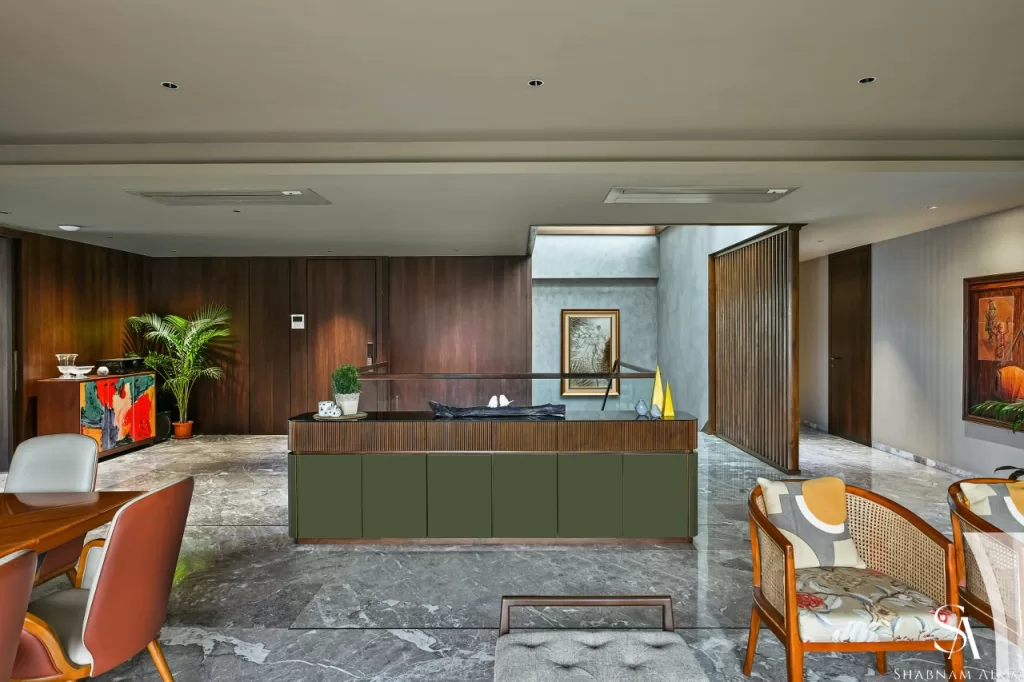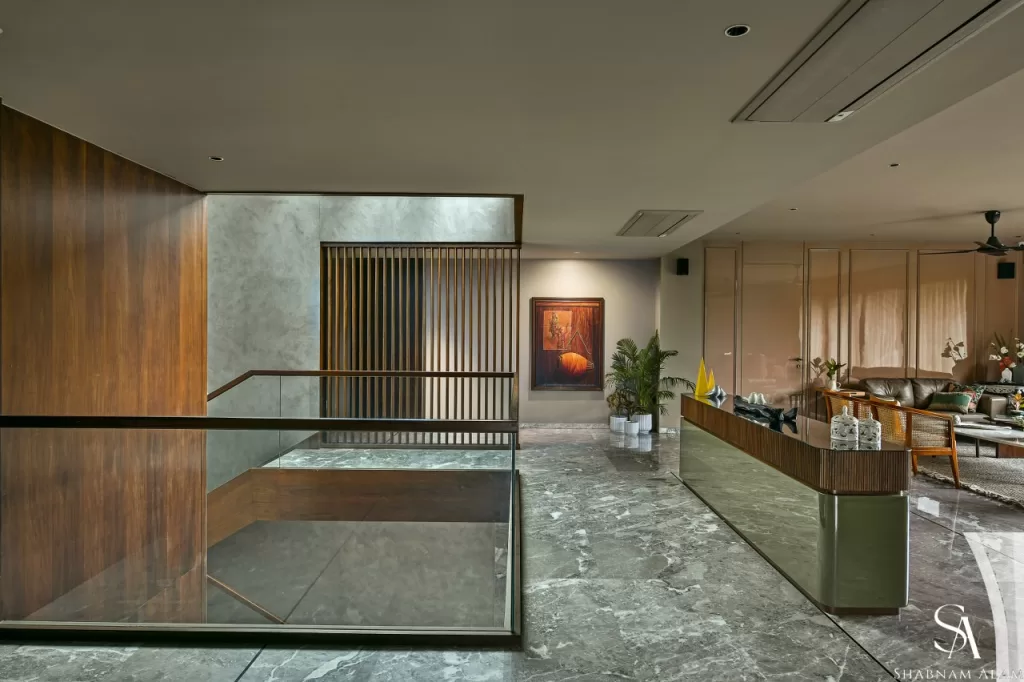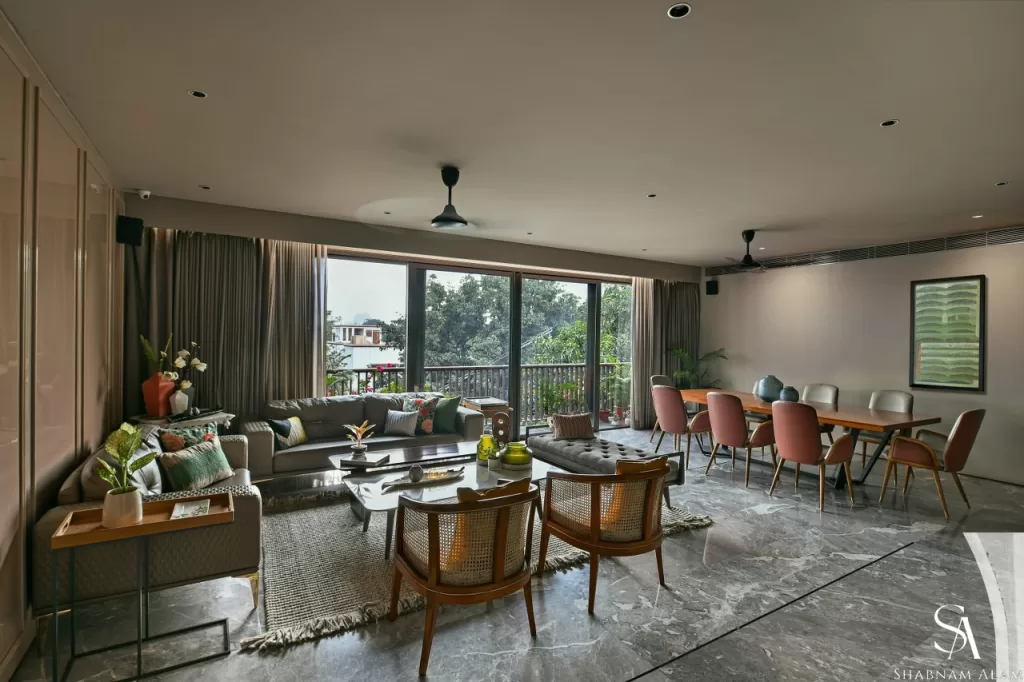 Another den area is done with leather padding on the wall.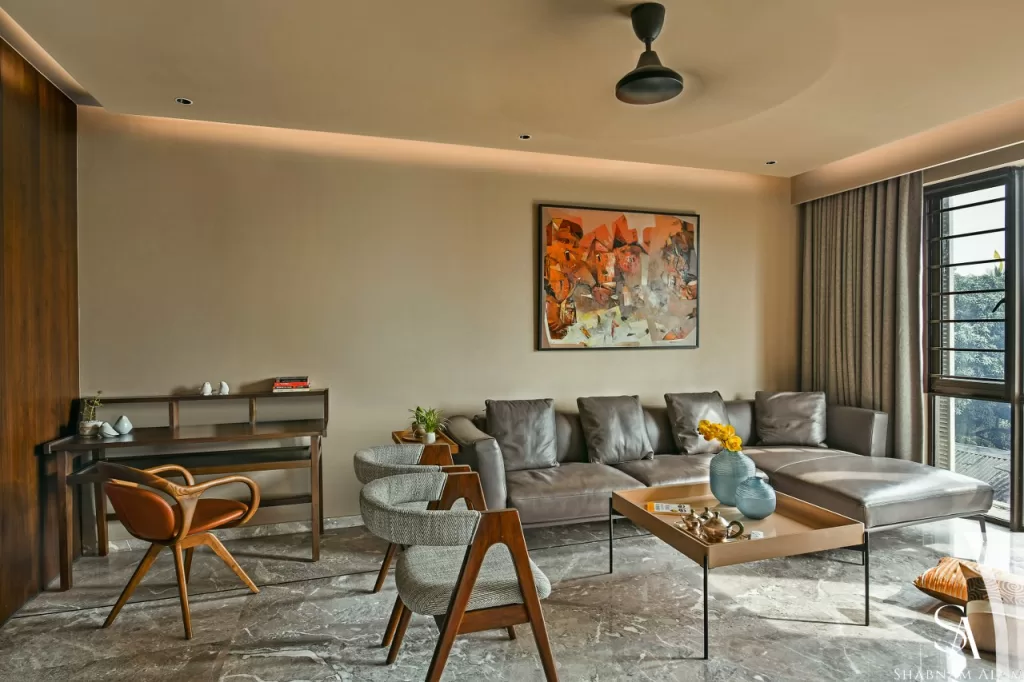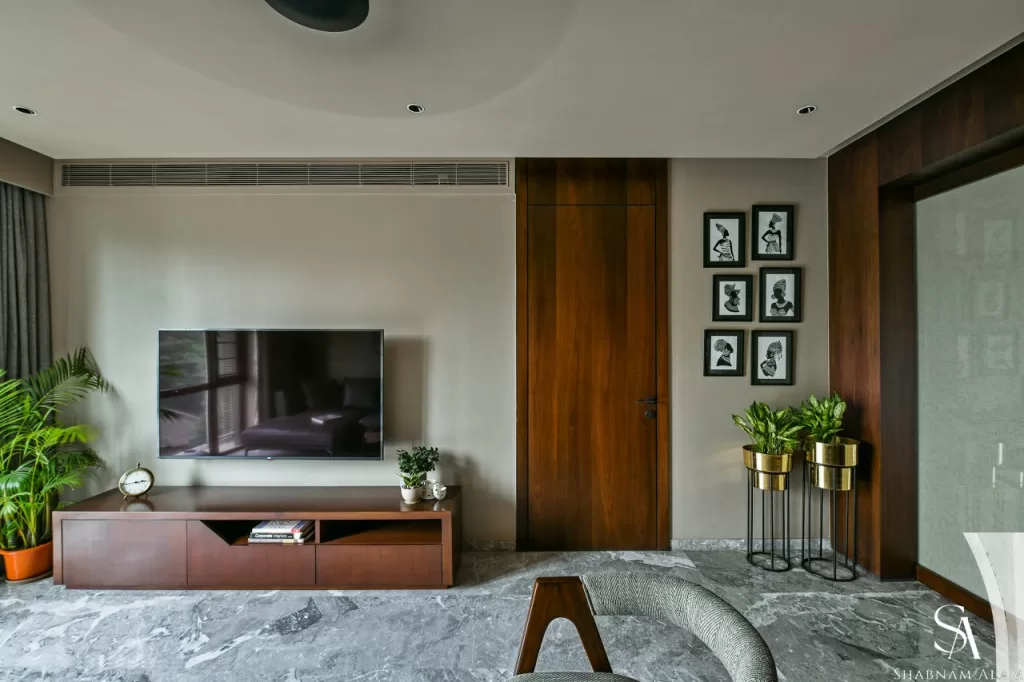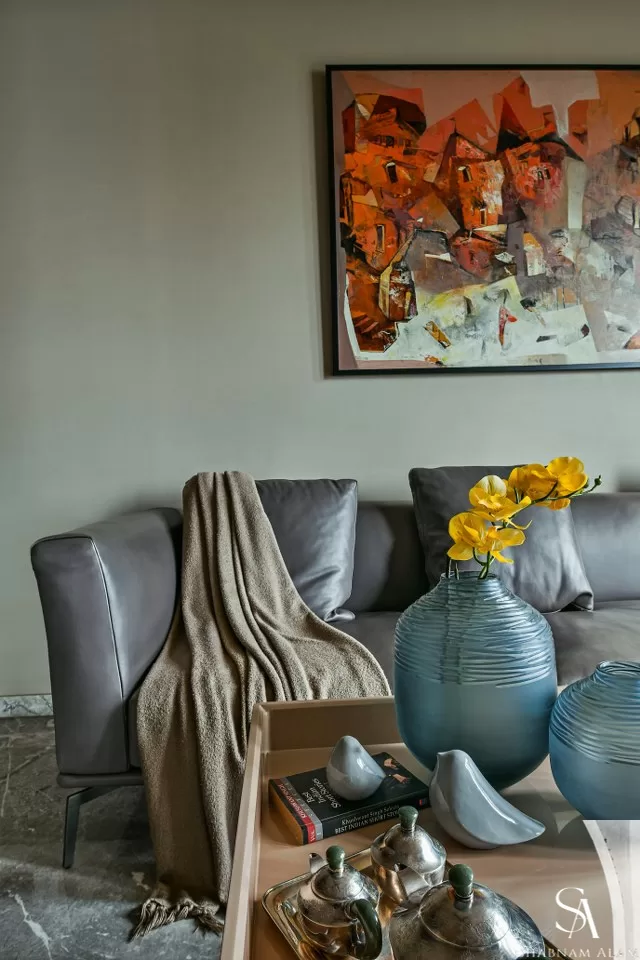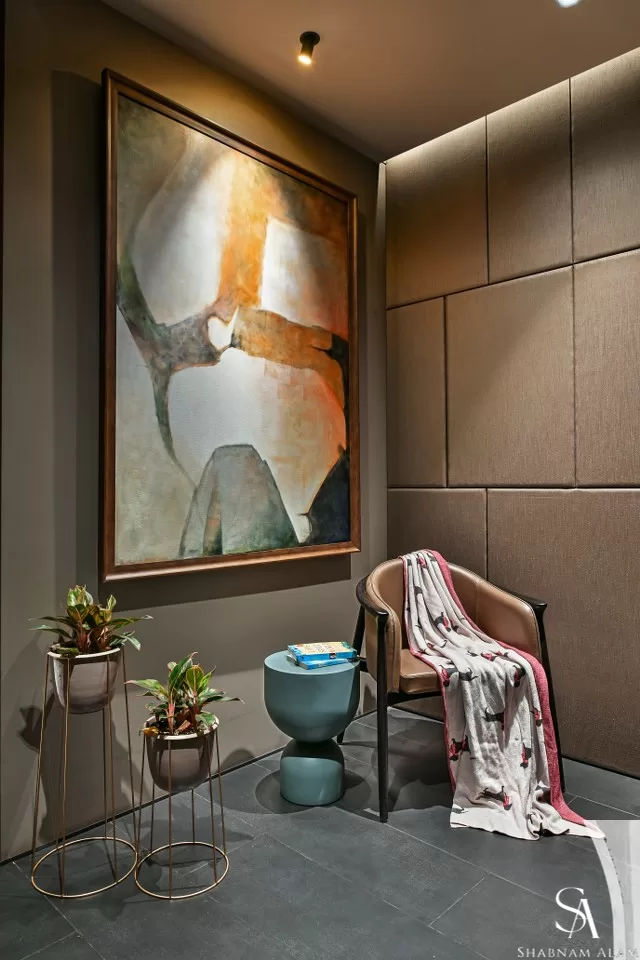 The third den room's palette is the minimal detailing, which will give it a freshness and contemporary edge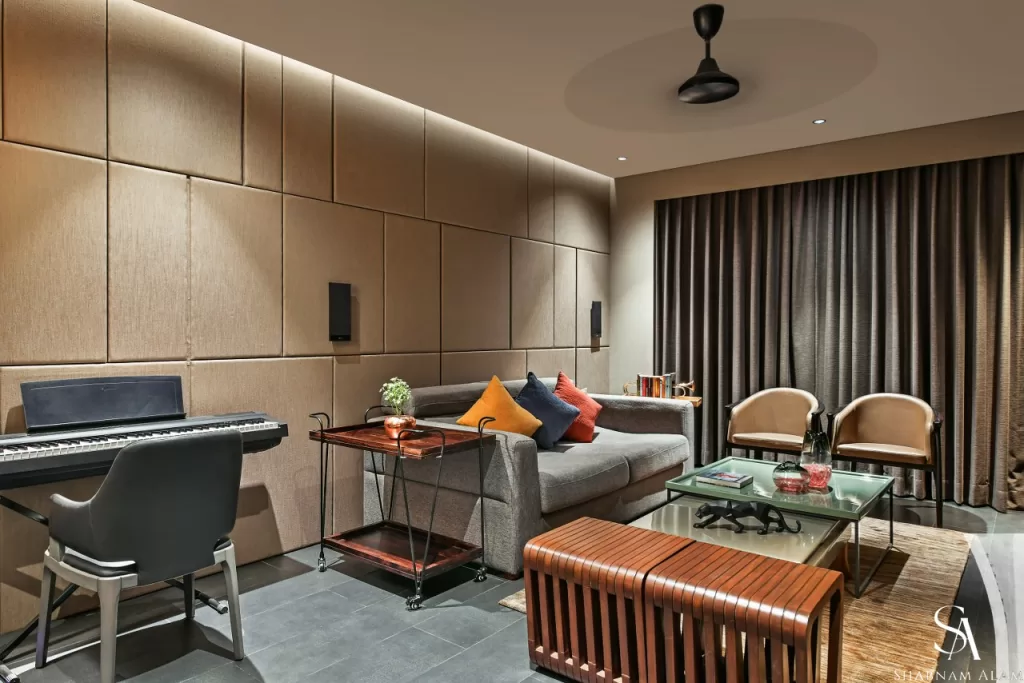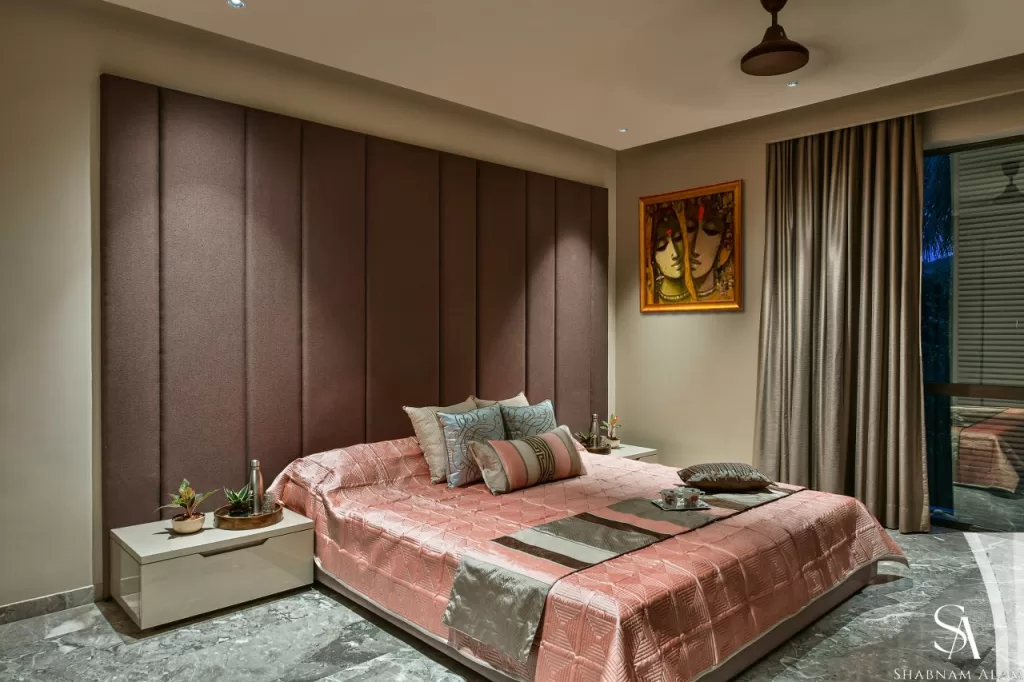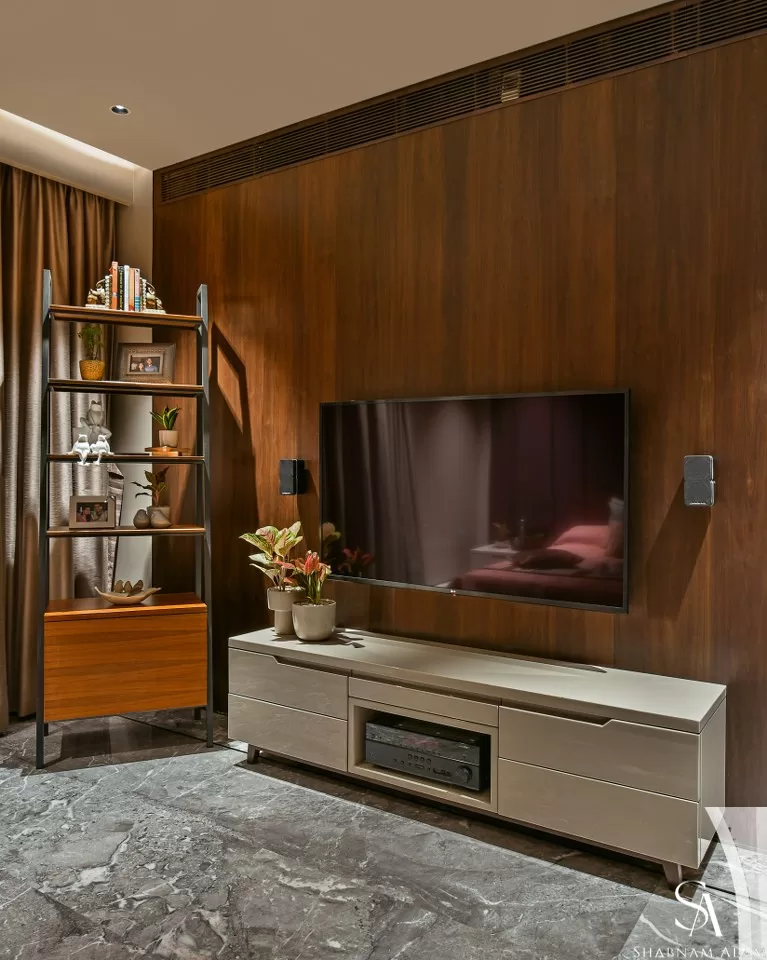 Bed designed with Veneer paneling & headboard. Linen finished wallpaper gives a subtle look to the space.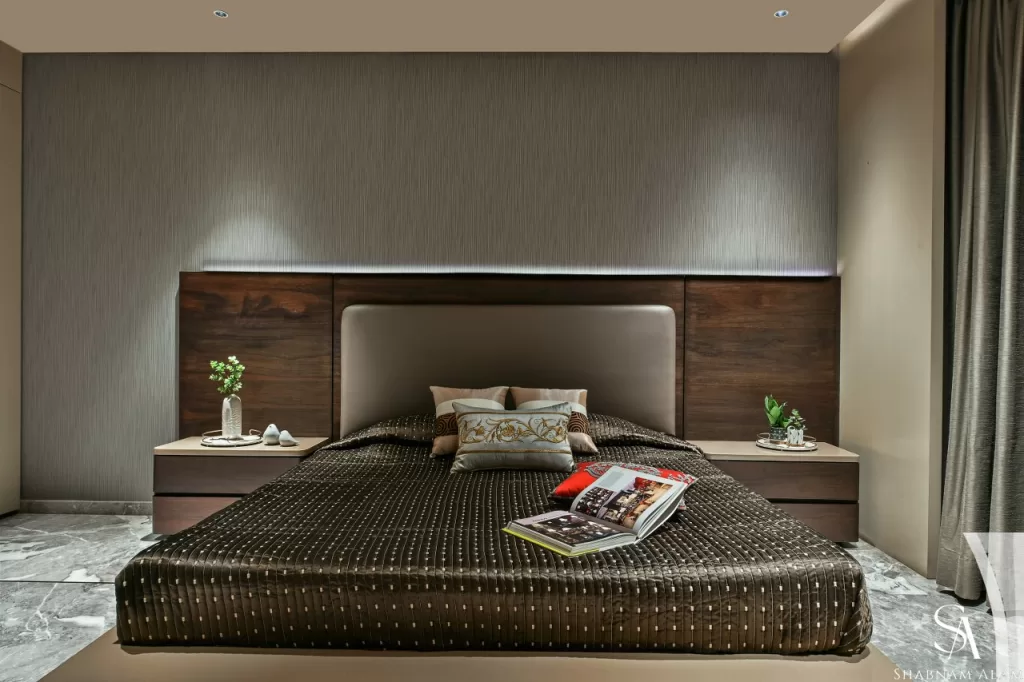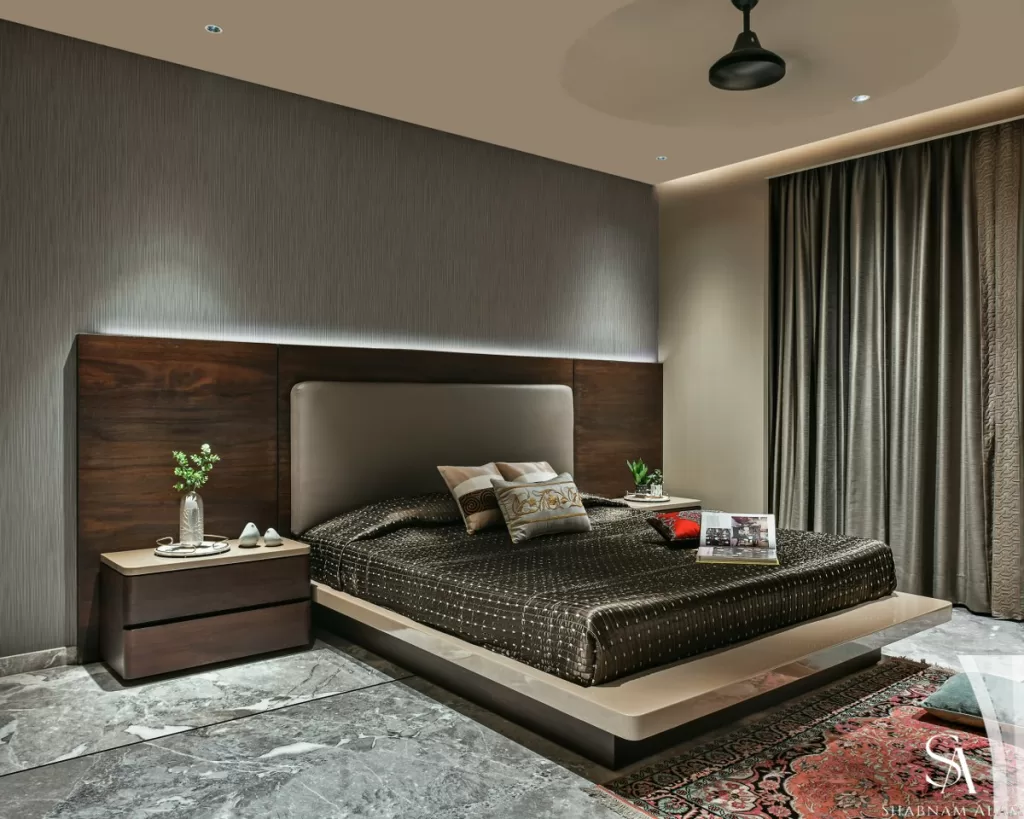 Book shelf with chairs creates a cozy corner in the room.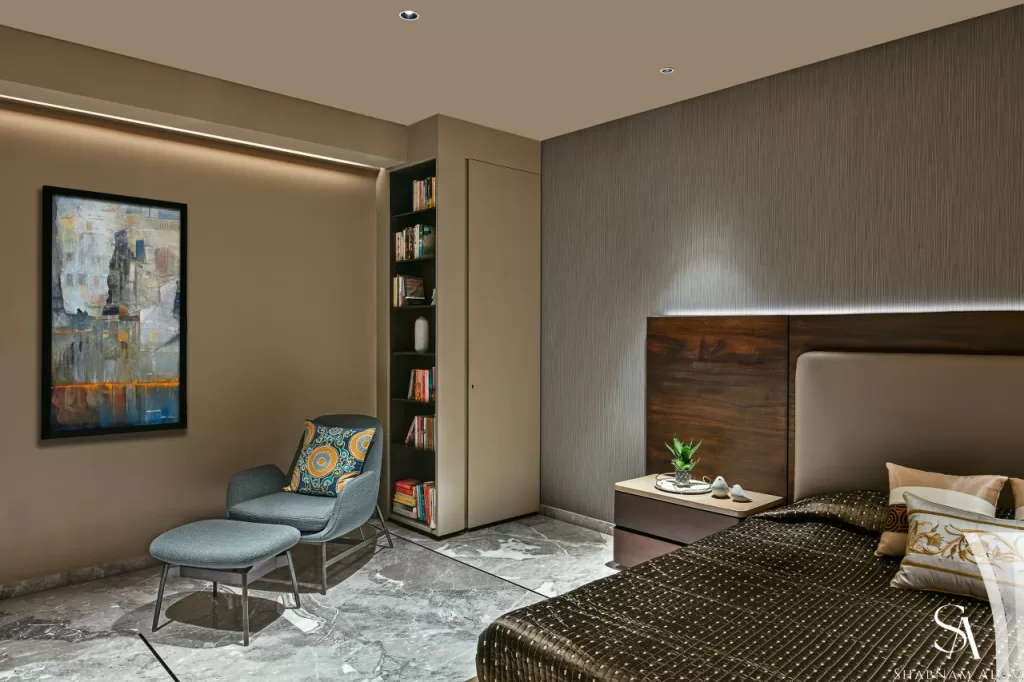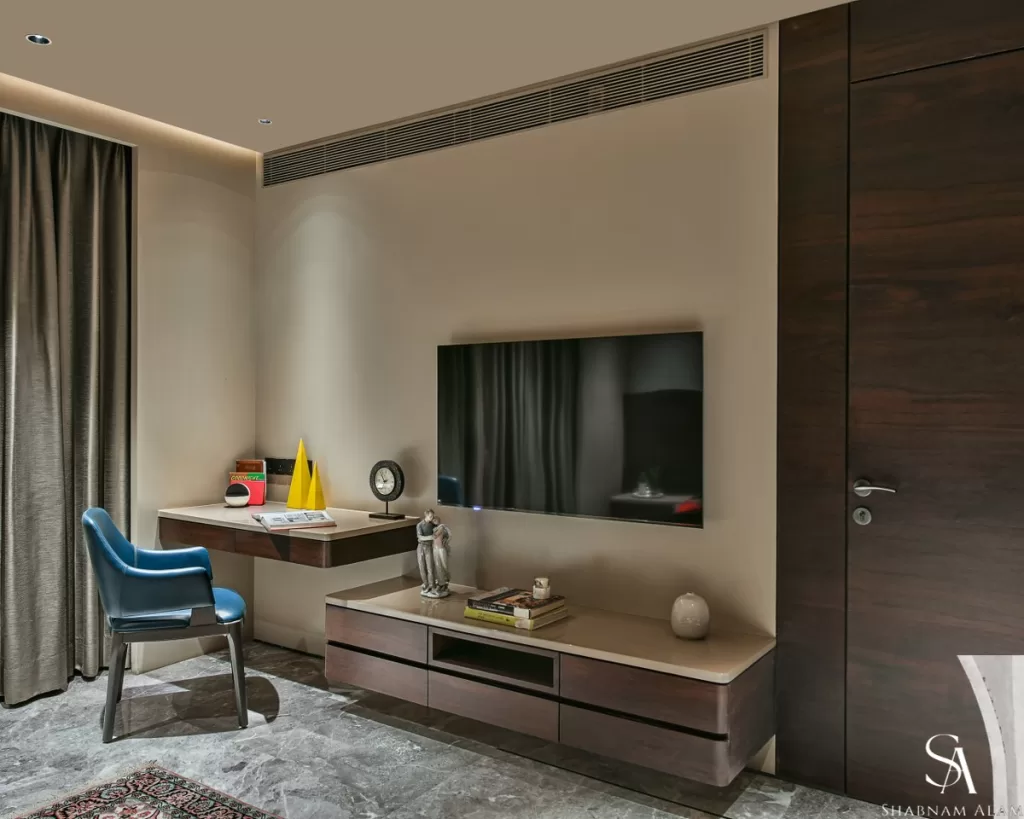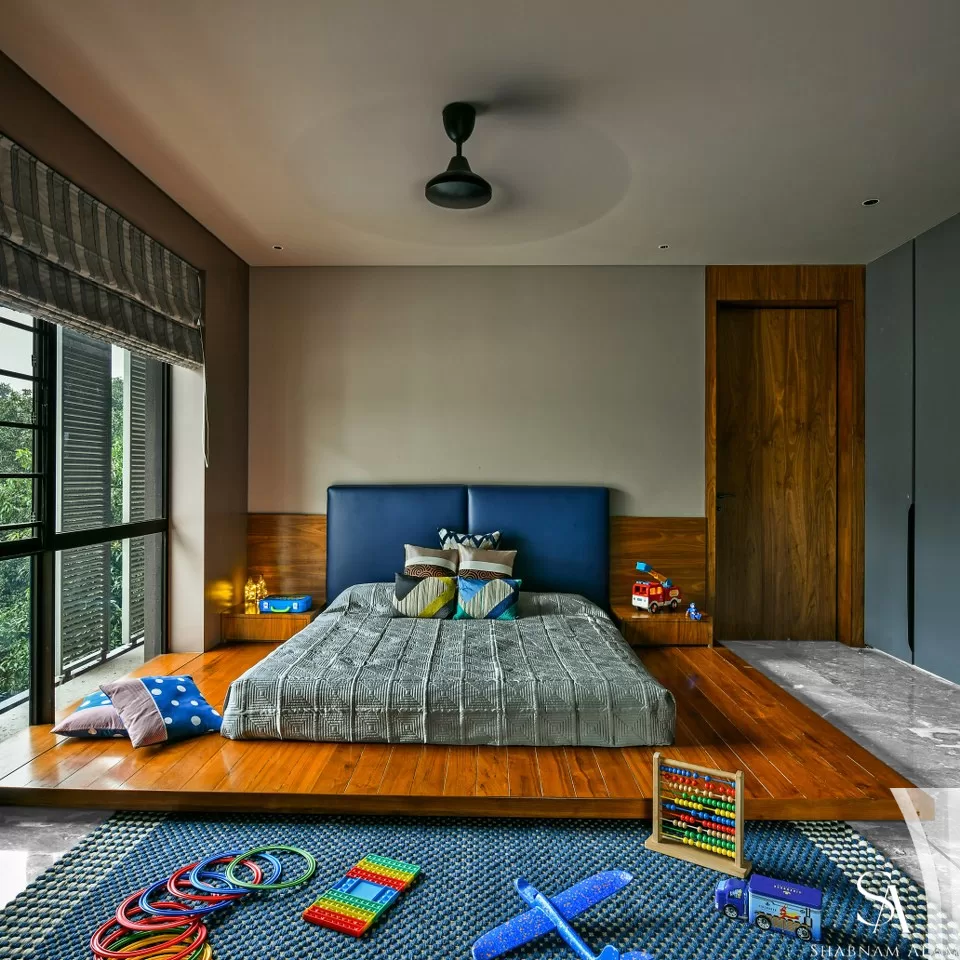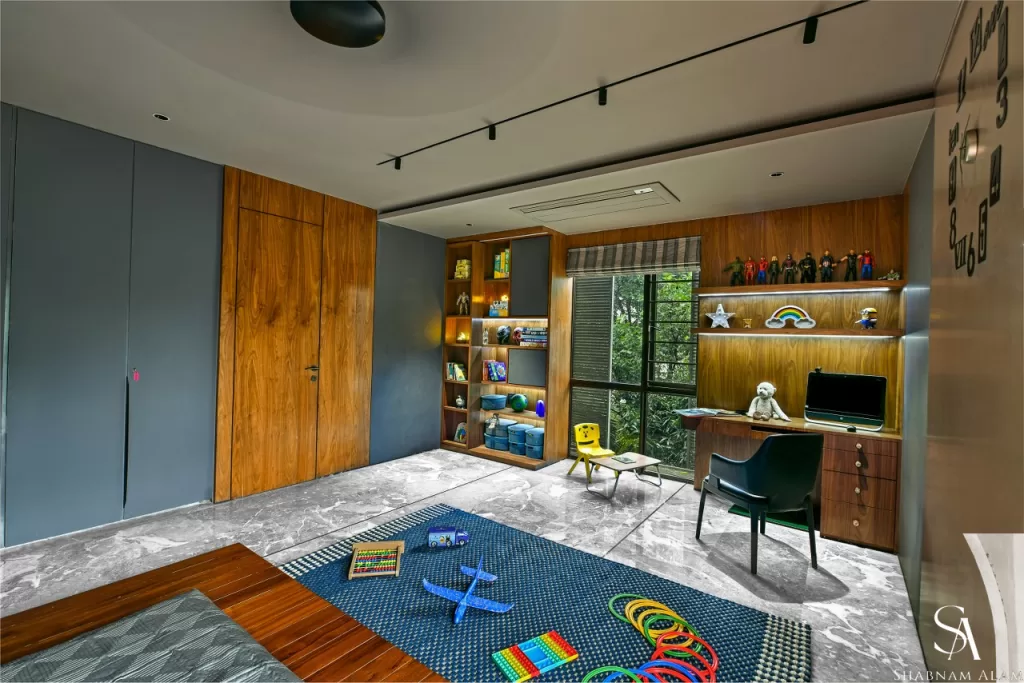 Wooden flooring in fish bone pattern along with polycoat & matt PU finished furniture was the concept for this room.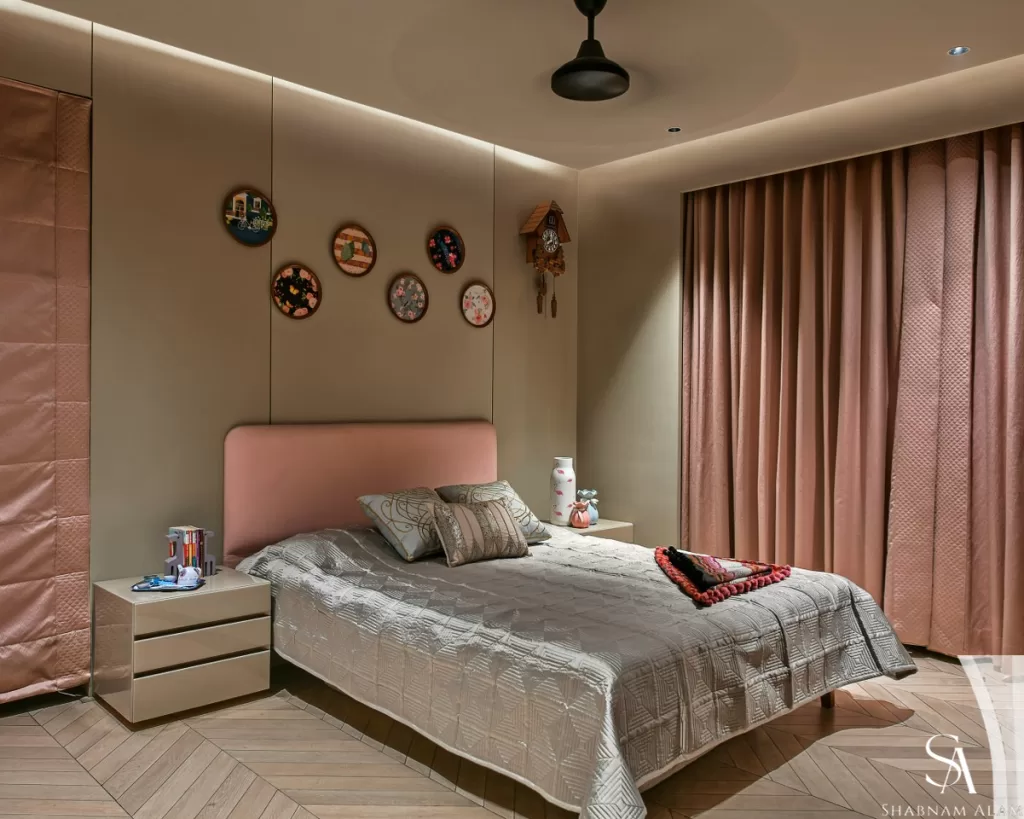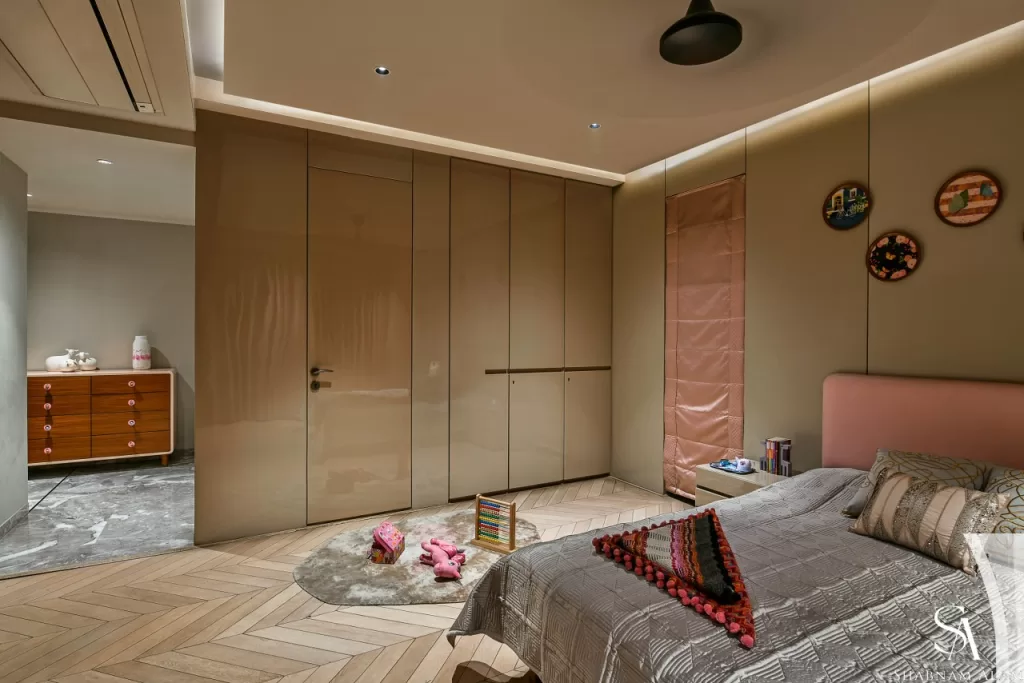 Wooden ladder storage acts as a highlighter.
Parent's Bedroom : Fluted pattern furniture adding element to the minimalistic design theme. Outside Louvered façade encompassing the room allow the light into the space.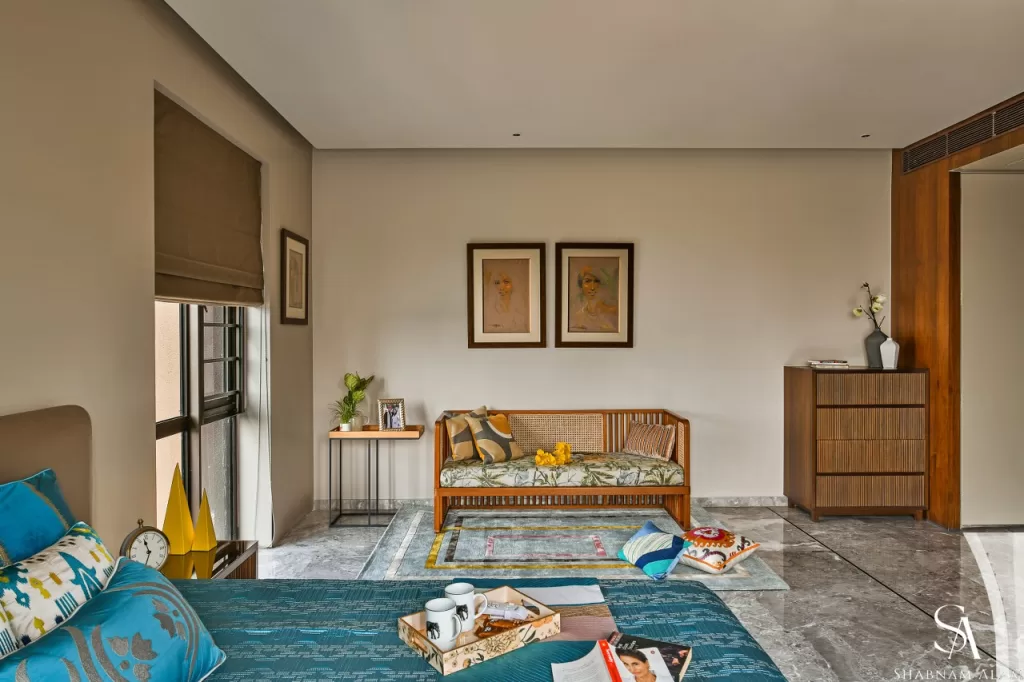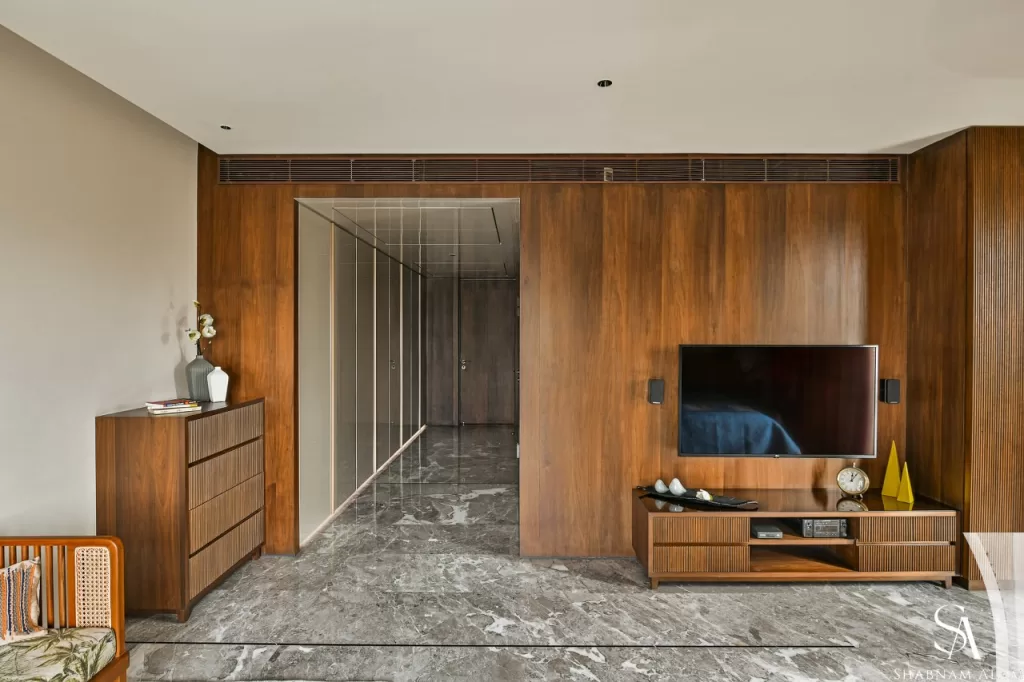 The mandir has been specifically designed, balancing the modern and traditional look of the area. There is an open terrace On 5th floor with a glasshouse and lots of open landscape area.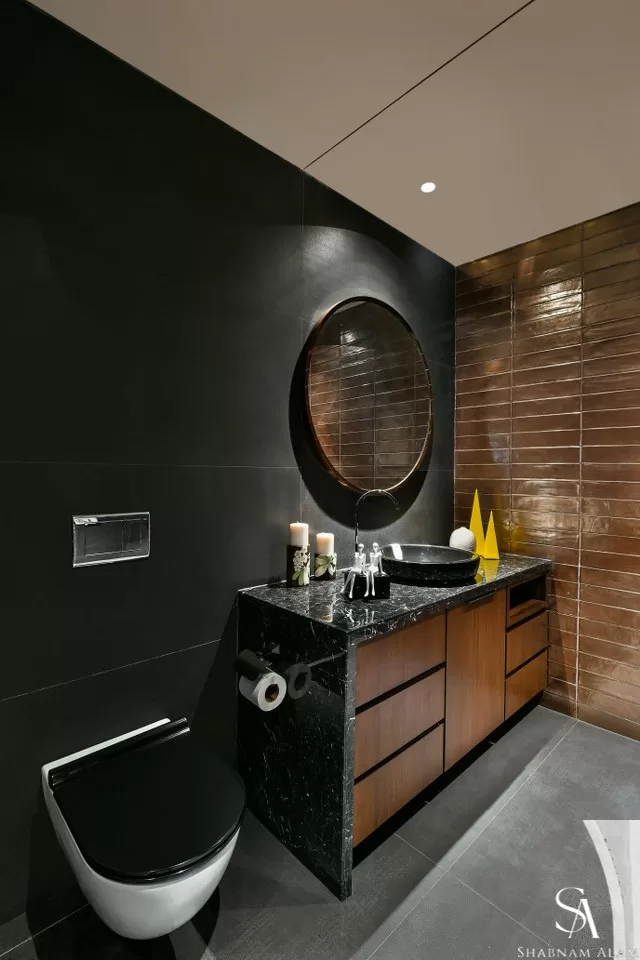 Fact File
Designed by : Team Shabnam
Project Type : Residential Interior Design
Project Name : Singhania's Residence
Location : 2 Janki Shah Road, Hastings, Kolkata
Year Built : 2022
Duration of the project : 1.5 Years
Project Size : 12000 sq.ft
Principal Designer : Shabnam Alam
Team Design Credits : Soumyo Roy & Rashmi Jain
Photograph Courtesy : Studio_Sp_Photography
Products / Materials / Vendors : Finishes – Veneer (Decowood), Marble/ Tile (heera Marble and Tiles Square) / Wall covering / Cladding – Wood, Marble, Padding, Veneer / Lighting – iGuzzini, Artisan (Crescent light) / Doors and Partitions – Team Shabnam / Sanitary ware – Catalano, Aquant / Windows – Schueco / Furniture – Craft's Icon / Flooring – Italian Marble / Kitchen – Indoline / Paint – Asian Paint Artifacts – China / Wallpaper – Elemanto / Hardware – Hafele.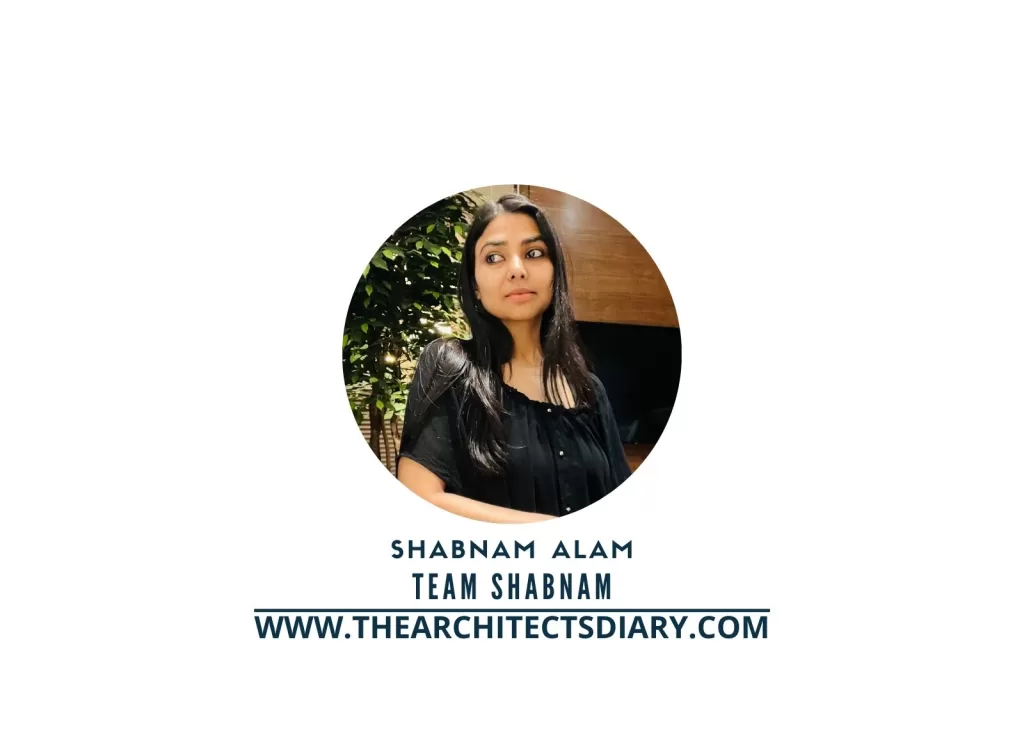 Firm's Website Link : Team Shabnam
Firm's Instagram Link : Team Shabnam
Firm's Facebook Link : Team Shabnam
For Similar Project >> The Affiliations Of Simplicity And Grandeur Successfully Fused Into This Luxury Apartment

The post Minimalist, Modern And Luxurious Duplex House Design | Team Shabnam appeared first on The Architects Diary.