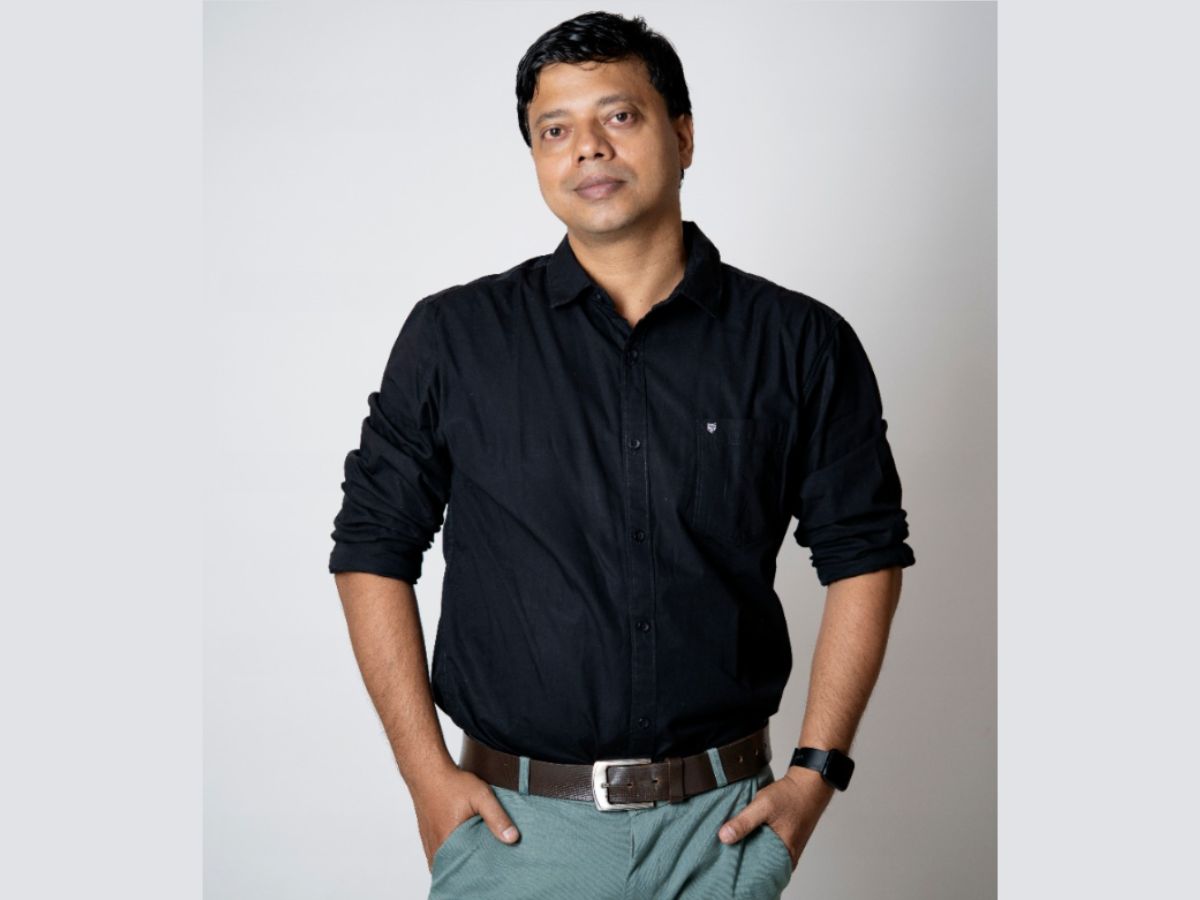 New Delhi (India), August 28: In the dynamic landscape of the digital age, the world of design has undergone a remarkable transformation. From branding to marketing, every aspect of business has been infused with the power of visual communication. Amid this creative revolution, graphic designing has emerged as a pivotal art form, enabling businesses to captivate their audience and convey their messages effectively. Kuntal Basu, a visionary graphic designer, recognizes the evolving needs of the industry and has curated an online course that not only imparts graphic design skills but also equips aspiring designers with the tools to secure clients like never before.
1. A Paradigm-Defining Approach to Learning Graphic Design
Kuntal Basu's graphic designing online course stands out as a beacon of innovation in the education space. What sets it apart is its unique framework that transcends traditional teaching methodologies. While many courses focus solely on technical skills, Kuntal's course delves deeper by providing a comprehensive understanding of how to attract and retain clients. It isn't just about mastering software; it's about mastering the art of client communication, understanding their needs, and delivering designs that resonate.
The course emphasizes the fusion of creativity and strategy. Through real-world case studies, students are exposed to the practical challenges faced by graphic designers in client projects. This holistic approach empowers learners to create designs that not only dazzle visually but also align with clients' goals and objectives.
2. The Assurance of Achievement: Unveiling the Guarantee Levels
One of the most intriguing aspects of Kuntal Basu's course is the multi-tiered guarantee system. Unlike conventional courses that simply deliver content, this course goes the extra mile to ensure tangible results for its students.
The guarantee levels are structured progressively, catering to students at different skill levels:
Fundamental Guarantee: For beginners stepping into the world of graphic design, this level guarantees a solid grasp of foundational principles. By mastering these basics, students lay the groundwork for their creative journey.
Proficiency Guarantee: As students progress, this level ensures proficiency in using various graphic design tools and software. Practical assignments and guided projects facilitate hands-on experience, nurturing the skills needed for client-centric design.
Client Guarantee: The pinnacle of the course's guarantee system, this level promises students the ability to secure clients. By imparting insights into effective pitching, negotiation, and project execution, Kuntal's course equips learners to embark on their professional journey with confidence.
3. Beyond Learning: Exploring In-House Graphic Designing Opportunities
Kuntal Basu's commitment to fostering holistic growth in his students is exemplified by the provision of in-house graphic designing opportunities. This distinctive feature of the course goes beyond theoretical learning and provides a platform for students to apply their skills in real-world scenarios. By collaborating on actual projects, learners gain exposure to the intricacies of teamwork, client interaction, and meeting deadlines.
These in-house opportunities serve a dual purpose. They not only enhance the students' portfolios but also establish a bridge between theoretical learning and practical application, ensuring a seamless transition into the professional realm.
Final Thoughts:
In a world where information is abundant and skills are in constant demand, Kuntal Basu's graphic designing online course stands as an embodiment of innovation, assurance, and growth. It's not just about learning graphic design; it's about mastering the art of client engagement, honing technical skills, and embracing opportunities for professional development. By presenting a framework that acknowledges the evolving demands of the industry, the course empowers students to not only excel as designers but also thrive as entrepreneurs and communicators.
His course is designed in such a way that even a housewife or a school/college student can learn it quickly. Moreover, the course is priced affordably, ensuring accessibility to a wide range of individuals.
If you're an aspiring graphic designer seeking a transformative learning experience that transcends convention, Kuntal Basu's course might just be the creative catalyst you've been waiting for. Explore the exciting journey of mastering graphic design and unlocking pathways to securing clients that set you apart in a competitive landscape.
For more details and to embark on this exhilarating venture,
visit Kuntal Basu's website: https://kuntalbasu.in/.
Your creative evolution awaits.
If you have any objection to this press release content, kindly contact pr.error.rectification@gmail.com to notify us. We will respond and rectify the situation in the next 24 hours.