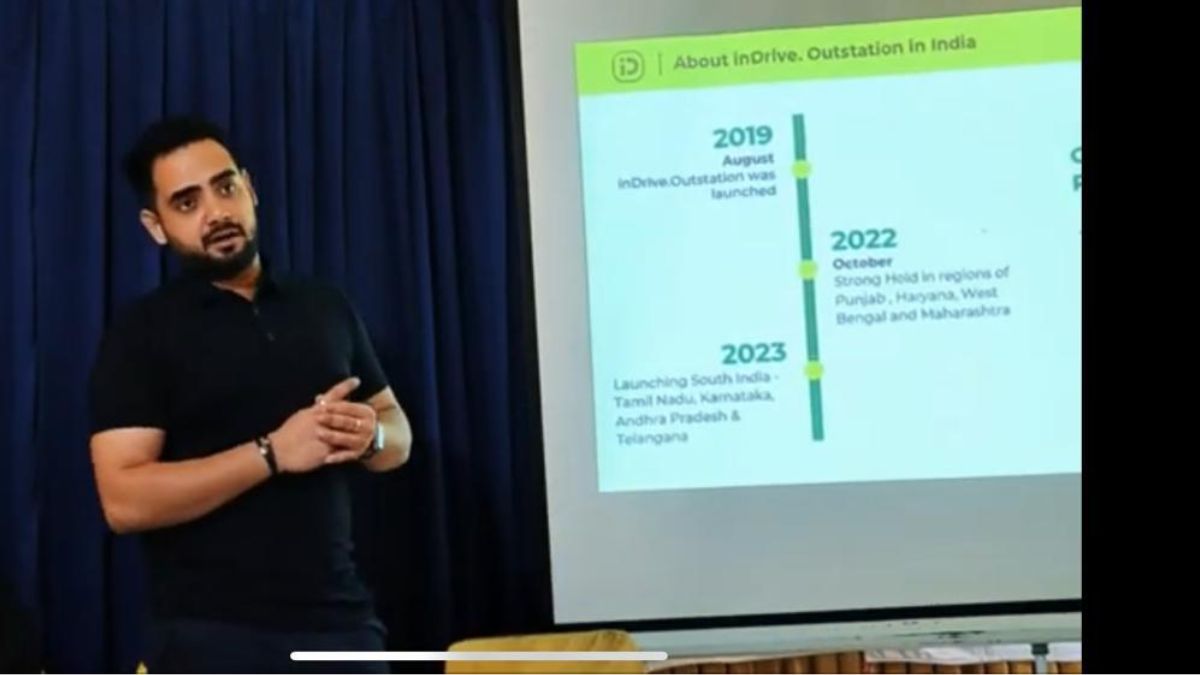 With inDrive.Outstation, discover hundreds of intercity routes, choose verified drivers and offer your fare
New Delhi (India), August 12: inDrive.Outstation helps people make comfortable intercity trips within the country without needing to own a car. Now that monsoon season has arrived, the convenience of calling a long-distance cab makes for a more pleasant experience, allowing passengers to travel in peace, whether alone, with loved ones, or on a shared ride with other passengers.
"With inDrive.Outstation, we offer our service to people wanting to travel from city to city. Passengers can find a driver who will take them to their destination, at a convenient time and along a preferred route. However, what makes us stand out from other mobility services is that we allow passengers to quote their own fares. Drivers can then accept, make a counteroffer, or ignore the request. This empowers drivers to work on their own terms while passengers can enjoy convenient, door-to-door travel for a fair price. The trip is then paid for after completion," said Aakar Kumar, South Asia Business Development Specialist, inDrive.Outstation
inDrive.Outstation can save passengers money and also their time: there's no need to travel to a bus or train station or accommodate inconvenient schedules. Instead, the driver will collect passengers from a requested address and drop them off at their destination, making travel more efficient.
"We value freedom of choice: Our mutual ratings system allows both drivers and passengers to choose the people they want to travel with, ensuring a comfortable and safe trip. 
We value the safety of our users. To use the inDrive Application a user needs to register with us in accordance with applicable terms. Photos of the car and driver are visible to the passenger before choosing their ride," said Pavit Nanda Anand, South Asia PR Manager, inDrive. 
How to use inDrive.Outstation:
Step 1 – Open the inDrive application and select the Outstation service in the menu;
Step 2 – offer your fare
Step 3 – wait for offers
Step 4 – consider drivers' offers, and choose your preferred option, taking into account the fare offered, car model and the driver's ratings and reviews. 
Step 5 – After selecting an option, the application will provide you with complete information about the driver. The passenger can call the driver and share his exact pickup location.
Step 6 – Ride in comfort. After completing your trip, please rate your trip. (This will be used by inDrive for quality control and by other passengers when selecting a ride). You can find your trip history, including date, location and fare paid, in the appropriate section.
If you have any objection to this press release content, kindly contact pr.error.rectification[at]gmail.com to notify us. We will respond and rectify the situation in the next 24 hours.