How is Fenesta different from other brands? / Tell us about Fenesta
Fenesta is a part of the DCM Shriram Group established in 1889 and has a turnover of over Rs. 9,849 crore. The DCM Shriram values have inspired trust and built long-term relationships with stakeholders in India and abroad. Fenesta was launched in 2002 as a value-added business of the group and is a pioneer of uPVC windows and doors in the country. Today, it has become the largest windows and doors brand in India.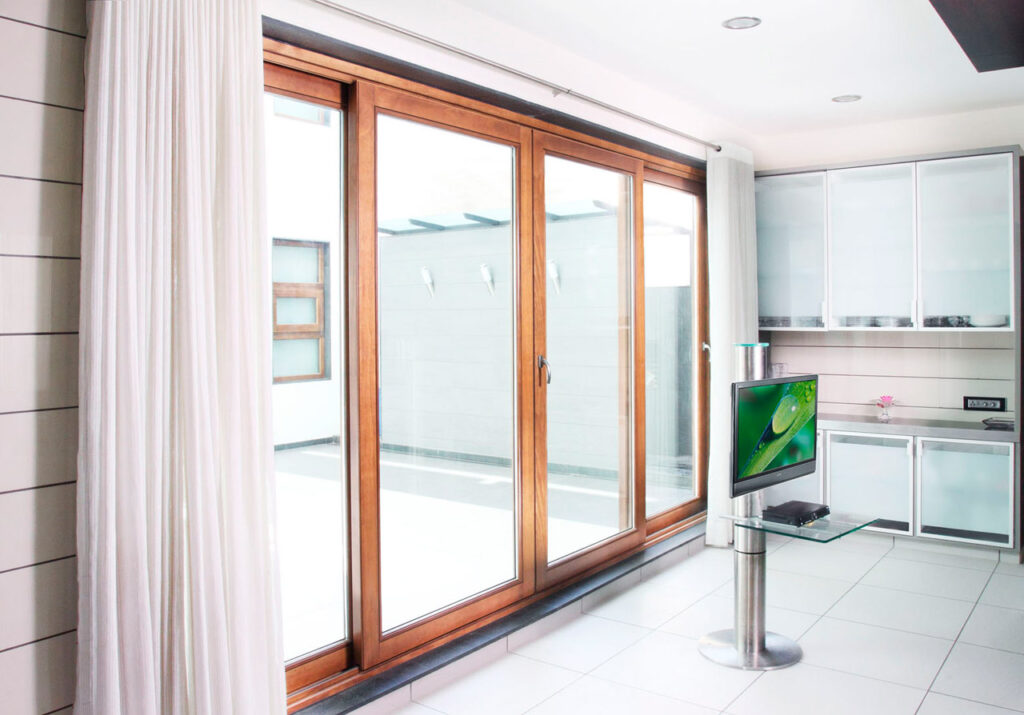 Fenesta provides an end to solution to the customer as it offers design, manufacturing, installation and after-sales service. It has the largest service infrastructure in the fenestration industry with a presence in 350+ cities across the country and international markets through 240+ experience centres. It has an extrusion unit and 7 state of the art fabrication units. It also has 1500+ sales and service staff and a well-trained installation team. It has successfully made 4+ million successful installations in more than 350,000 homes. To provide seamless after-sales service, Fenesta has 365 days customer support cell and 24X7 live chat on WhatsApp.
Fenesta has a wide variety of uPVC and Aluminium windows and doors as well as Internal Doors which are designed and tested for extreme Indian climatic conditions. They are stylish, elegant and easy to operate. Moreover, they insulate homes from noise, rain, dust and pollution. They are also low maintenance and environmentally friendly.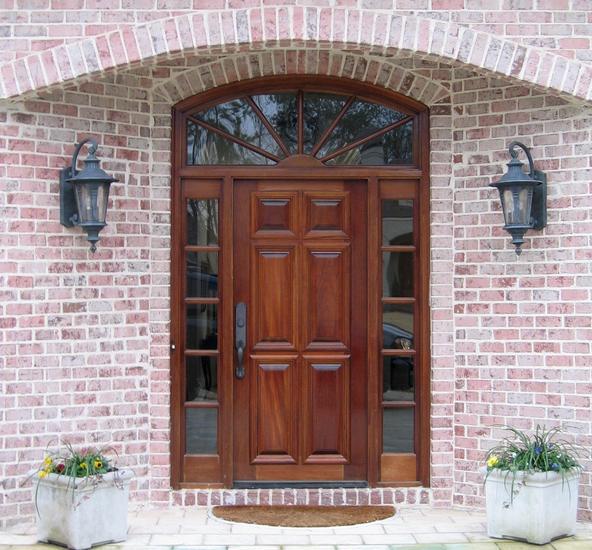 For More such products visit>>> Fenesta
What are the benefits of choosing a Fenesta product?
Choosing Fenesta gives you a one-stop solution for all your windows and doors needs. It has control over the entire supply chain from designing to installation and also provides lifetime service support. A Fenesta product improves the aesthetics of your home and has the key features required in a good window and door. Indulge In Expansive Views With Fenesta's Windows And Doors : Re-Defining Luxury!
Energy Efficiency: Fenesta windows and doors are energy efficient and can reduce your energy bills up to 15 per cent. As the world is moving towards incorporating sustainability in its built environment, it is highly advisable to go for uPVC and Aluminium doors and windows with multiple glazing.
Insulation from noise and dust: Doors and windows are the weak links when it comes to the passage of unwanted noise into a building. With the increase in automobiles and sounds from airports, loudspeakers, and railways, it becomes imperative to go with solutions that help reduce noise and dust pollution. Fenesta windows and doors insulate spaces from outside noise by having tailor-made precise sizes and double sealing. Silicon filling, gaskets and DG glass help in making the windows and doors nearly noise and dust-proof.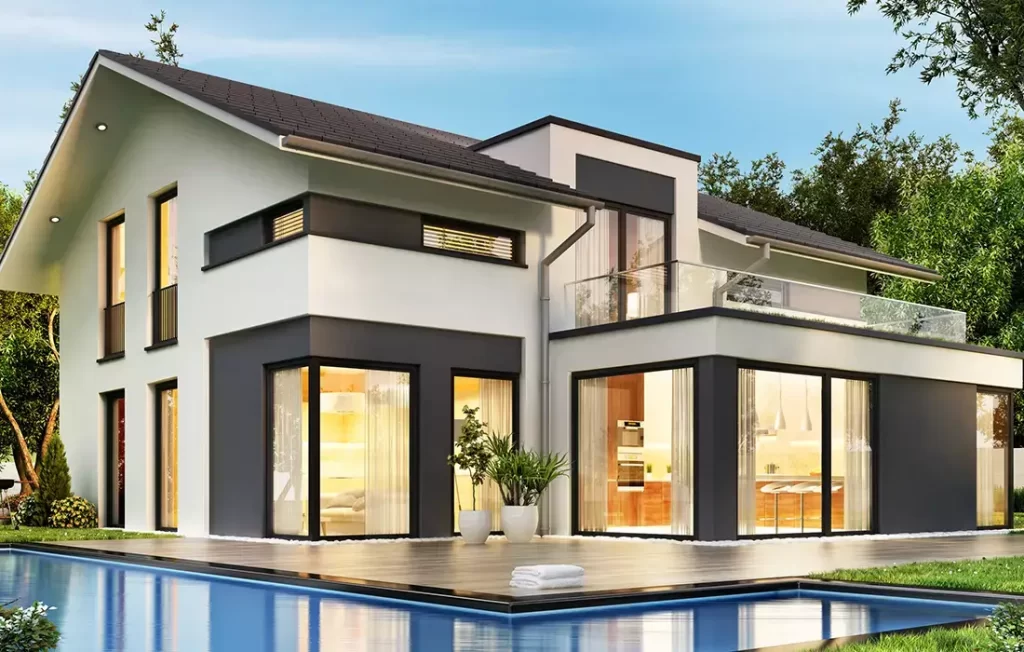 Low maintenance: India receives a greater quantity of solar radiation than most places on the earth. With it, India also experiences an extreme climate throughout the year. Fenesta products are specifically designed using a special UV-resistant uPVC blend which safeguards against this harsh radiation. Hence, these products do not fade easily and do not require paint or polish. Aluminium windows and doors are also low maintenance as they are painted using best-in-class vertical powder coating. So unlike traditional windows and doors Fenesta products do not need to be painted at regular intervals and neither are they attacked by termites and wood borer. With minimum maintenance they look good for years.
Resistance to high wind: In high-rises, wind speeds can be felt a lot greater, especially in India. Wind speeds touch a high of 250 km/hr and which can be felt as storms on the upper floors. Fenesta products are tested to handle high wind loads. They can be reinforced by hurricane bars or strengthened from within using GI reinforcements, multi-point locking mechanisms etc.
Extreme Sizes for Expansive Views: A house or apartment having an unobstructed view of its surroundings always has a remarkable appeal to itself. Fenesta has uPVC Ultra Slim Line series with 42mm interlock and a low threshold. There are also products like the Slide and Fold door both in uPVC as well as Aluminium which give more than 95% opening. Thus, Fenesta products are perfect for an unobstructed view and blend the inside with the outside.
For More such products visit>>> Fenesta
What makes Fenesta a green and sustainable brand?
Fenesta strives towards creating a sustainable future. Therefore, their products help create greener buildings by: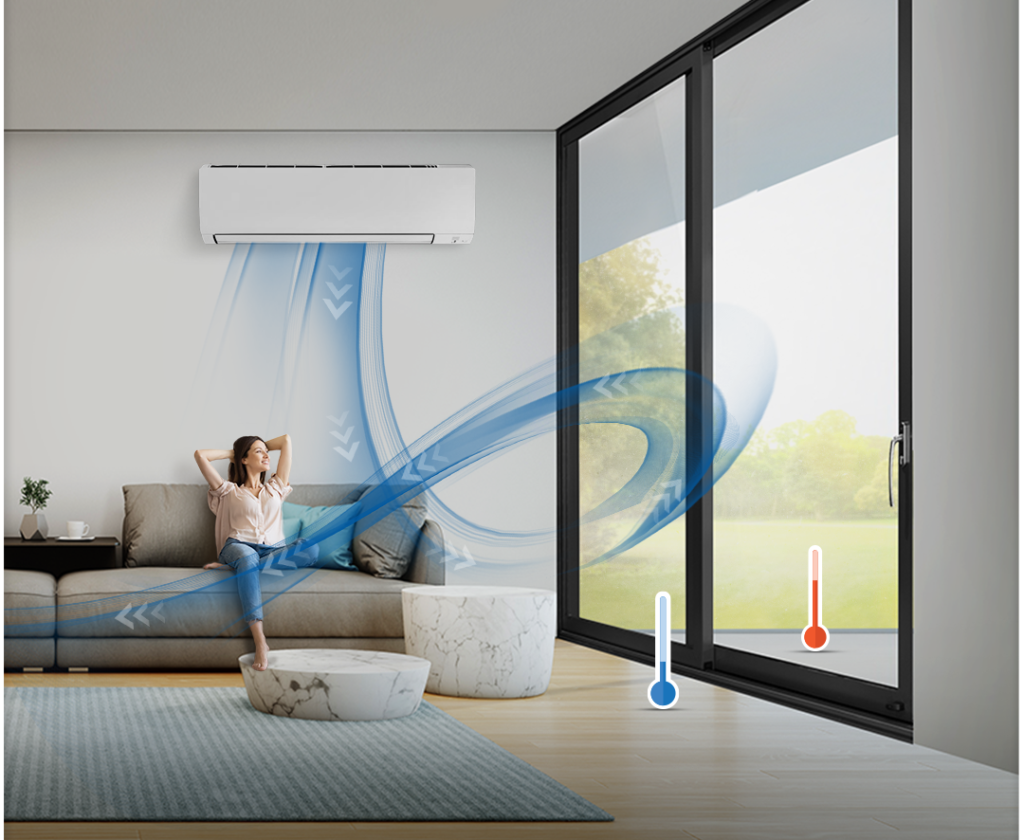 Being recyclable: Fenesta products are made of Aluminium and uPVC, which can be recycled and retain the same characteristics even after recycling. Along with that, the waste material created at the time of manufacturing can be also used for recycling.
Having a reduced carbon footprint: Fenesta products are made of Aluminium and uPVC which are durable and resistant. They do not need frequent replacement and hence help reduce the carbon footprint. Even the manufacturing of uPVC and processed Aluminium consumes lesser energy contributing to a reduced carbon footprint.
Conserving natural resources: Fenesta windows and doors are made from Aluminium and uPVC which helps cut down the use of wood and hence reduces deforestation.
Bettering Indoor air quality: Fenesta products have been provided with excellent sealing which helps keep dust, smoke, and pollution outside thus bettering the indoor air quality of a space.
Energy saving Insulation: Fenesta Aluminium products have a thermal break system and uPVC as a material is not a conductor of heat. They also offer double glazing glass and double/triple sealing and hence insulate well against the outside heat. The end product is a reduced cooling load and lower energy consumption costs.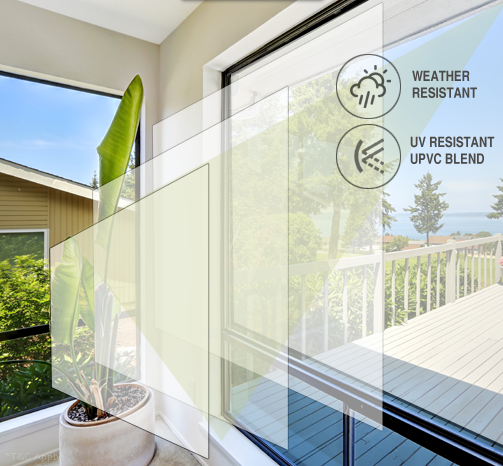 For More such products visit>>> Fenesta
What is the difference between uPVC and Aluminium doors? (Not going to compare our own products): Just write about our product categories: uPVC, Aluminium, SPD (Designer Doors, Internal Doors)
Fenesta's portfolio comprises mainly three categories: uPVC & Aluminium Windows and Doors and Solid Panel Doors
uPVC Windows and Doors
While uPVC windows have been a common sight in Europe or North America, one could hardly spot them in India 20 years ago. Fenesta not only introduced these windows but also educated India about their multiple advantages. Perfect for thermal insulation, Fenesta uPVC windows and doors have now become the must-haves of any modern home. These aesthetically designed windows and doors are also energy efficient meaning negligible power bills yet cool indoors.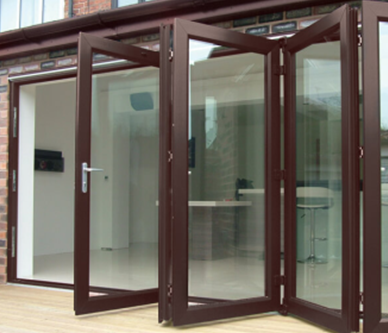 Aluminium Windows & Doors – Re-Defining Luxury
Another technological marvel from Fenesta is its range of Aluminium Windows and Doors – tensile, malleable and 100% recyclable, reducing deforestation and global warming. Apart from shielding heat, Aluminium windows and doors better the indoor air quality, significantly blocking harmful elements like radon, carbon monoxide, lead, dust and mould. This series is a minimalist, ultra-modern style statement designed to enhance the luxury quotient of living spaces.
Doors to Peace of Mind
Fenesta portfolio also takes pride in the state-of-the-art Solid Panel Doors made of hybrid polymer and, engineered wood combining the beauty of wood and durability of polymer. They're available as ready-to-install integrated door solution systems, which include the frame, trim, panel, lockset, handle, hinges, stopper, buffer, transportation, installation and post-sales service making them a One Stop Door Solution.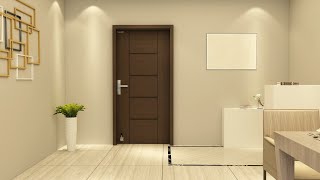 For More such products visit>>> Fenesta
How is quality control done in Fenesta products?
Fenesta products are made using powder-coated Aluminium and special topical formulated uPVC which helps maintain the quality of the product. It helps retain shape, color, and luster even when the products are exposed to long durations of temperature variations and UV radiations. The products have low thermal conductivity and hence offer sustainability in a building.
Fenesta has been tested by organizations such as British Standards Institutions (BSI – UK), Centre for Environmental Planning & Technology (CEPT – Ahmedabad), Central Building Research Institute (CBRI – Roorkee), and Shriram Institute of Industrial Research (SIIR – New Delhi) over many different parameters.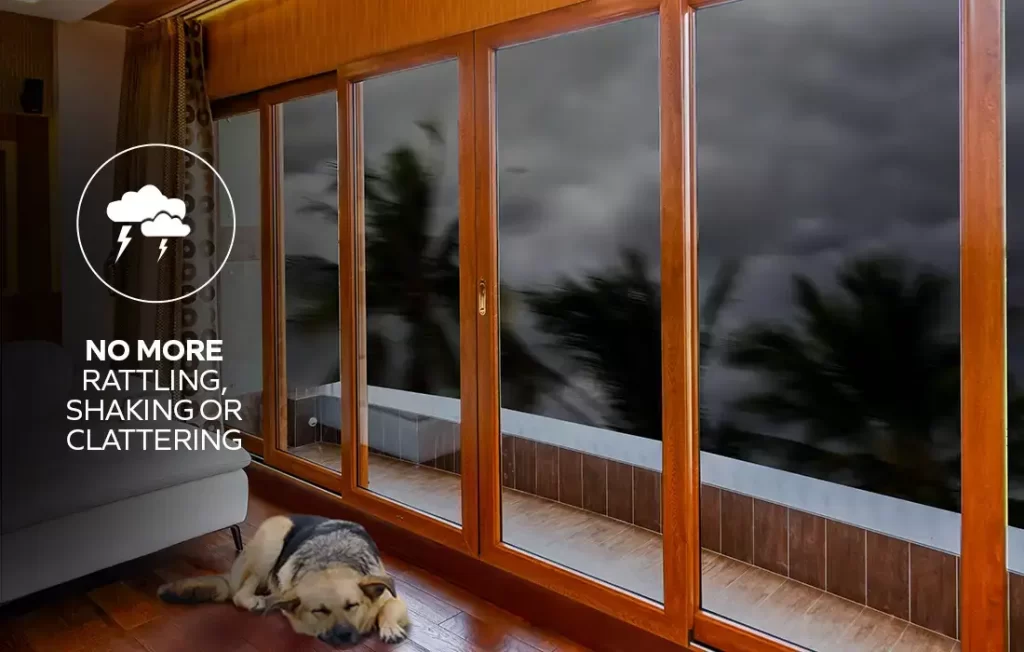 Since Fenesta manufactures its profiles in a world-class manufacturing facility, the products are very well-suited to the Indian climate. Since the company does in-house designing of products, these are specially designed to adhere to strict norms and quality standards. Great care is taken while designing the finer details and all hardware is Fenesta approved.
The use of fusion welded joints helps create higher quality products as compared to traditional joints and enhances insulation. With the use of this technology, the doors and windows designed are leak-proof. Fenesta's patented Rain track system ensures that there is no leakage from the windows and doors in the face of high wind and monsoon storms.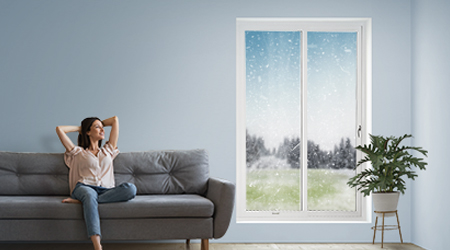 For More such products visit>>> Fenesta
How does Fenesta make the installation process easier?
Fenesta provides professional installation for all its products. The professionals are experienced with installing different kinds of products and ensure a quiet and smooth installation process without causing any disturbance.
The company works with architects and engineers to provide the best fit for clients. They provide a hassle-free service and take into supervision the entire procedure from measuring apertures to the final installation.
With a same-day replacement policy, the company has become a trusted one in the market with many homeowners and professionals choosing it for its efficient service.
With the launch of the Fenesta Signature Studios, the selection process has become easier. The studios have been launched in Noida, Gurgaon, Mumbai, Pune, Kolkata, Chennai, Hyderabad, Bangalore, and Ahmedabad. They are one-of-a-kind showrooms that help the customer experience any product before purchasing it. Apart from the signature studios Fenesta also has 240+ partner showrooms for enabling customers across the country and International markets.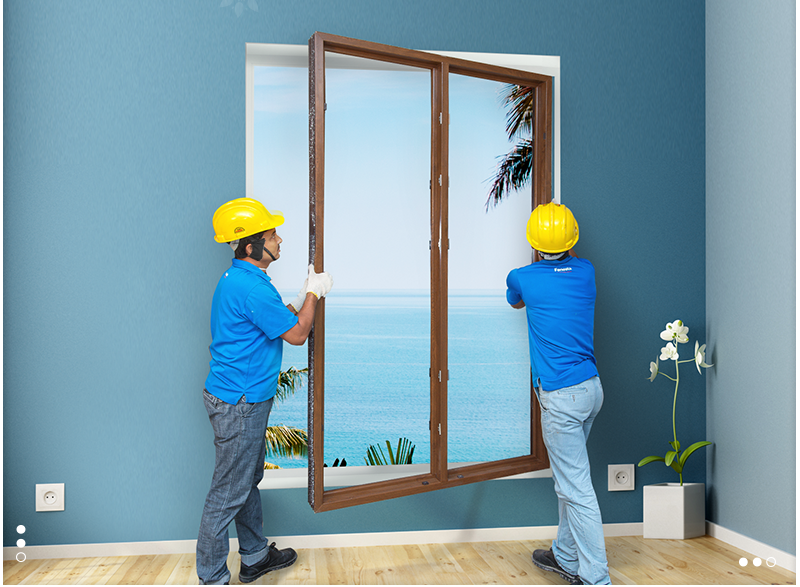 For More such products visit>>> Fenesta
What's New at Fenesta?
Fenesta is an organization that is on a path to grow exponentially and is continuously launching new products and increasing manufacturing capabilities. In the last 8-10 months, Fenesta has launched Aluminium Luxury Combination sliders, Swing door, one side fixed slider door with railing for coastal areas, Aluminium Louvers, uPVC Ultra Slim Slider door, trims, 4 track low threshold slider and Engineered Wooden doors. It has also launched the midnight black color for its Aluminium range of products.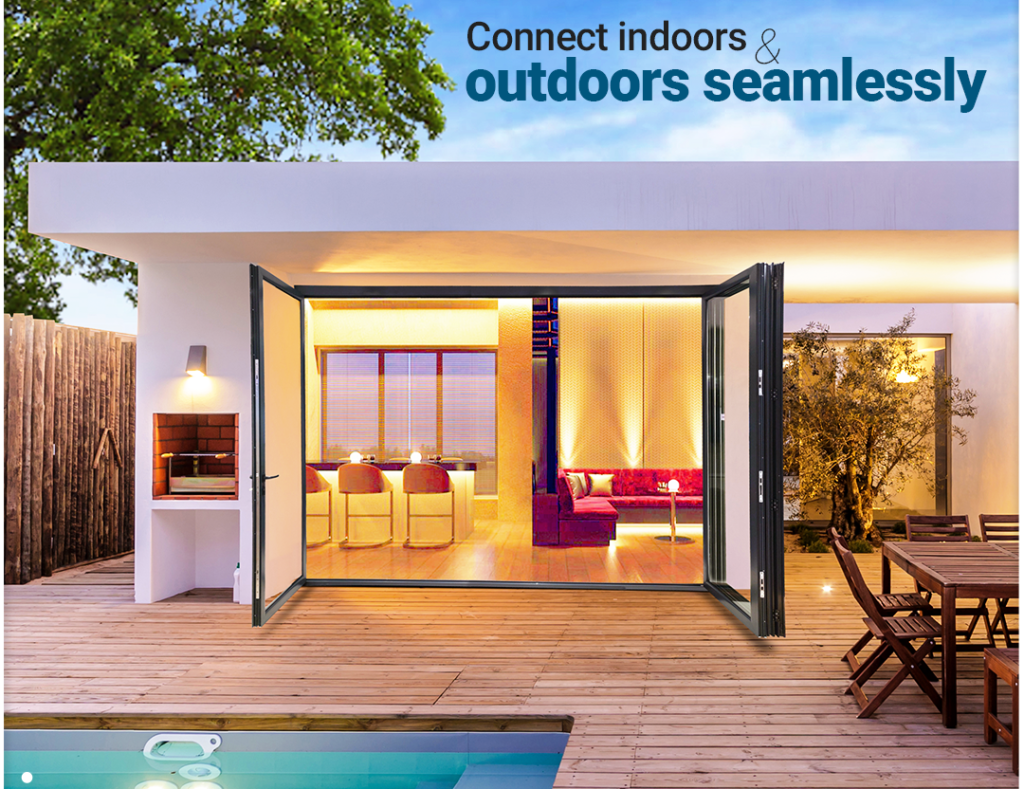 Fenesta has launched its 6th factory in Bhubaneswar, Orissa in August 2022 and will launch the 7th Factory for Aluminium products in Hyderabad in November. The factory is set to cater to the entire central-east, east, and northeast regions of the country and south India. It will help augment the supply chain in these regions and reduce transportation issues, transit losses and promote sustainability.
With a mission to provide customized building solutions and an enriching user experience, Fenesta has established itself as a global leader in the niche.
For More such products visit>>> Fenesta
The post Indulge In Expansive Views With Fenesta's Windows And Doors : Re-Defining Luxury appeared first on The Architects Diary.