An effort to imbibe abstracted ideals from the defining features of the city beautiful 'Chandigarh', comprising of The Modular man, round-abouts, man-holes, and green spaces in our office set up, and inspired by the overall setting and context of the city, helped us to improve the building's spatial efficiency, aesthetics and further on incorporating sustainable designs & creating a multi-functional work environment. The hierarchy of functions and its proximity is sequentially regulated, carrying forward the ever famous quote on Chandigarh: "Chandigarh, a city born in Idealism, will remain alive in Posterity."
Incorporating Sustainable Designs & Creating A Multi-Functional Work Environment | architecture aNew
VISIT : architecture aNew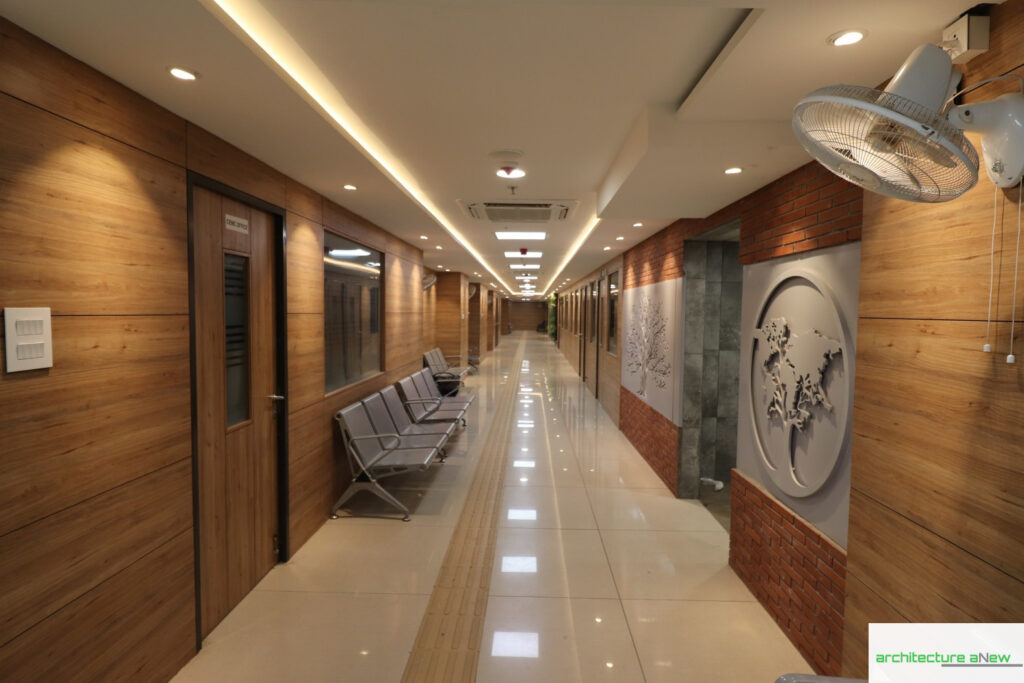 Our Team tried to create a space where the work environment in a government set up is enhanced and the overall perspective which a government office holds is reimagined and cherished for the coming years.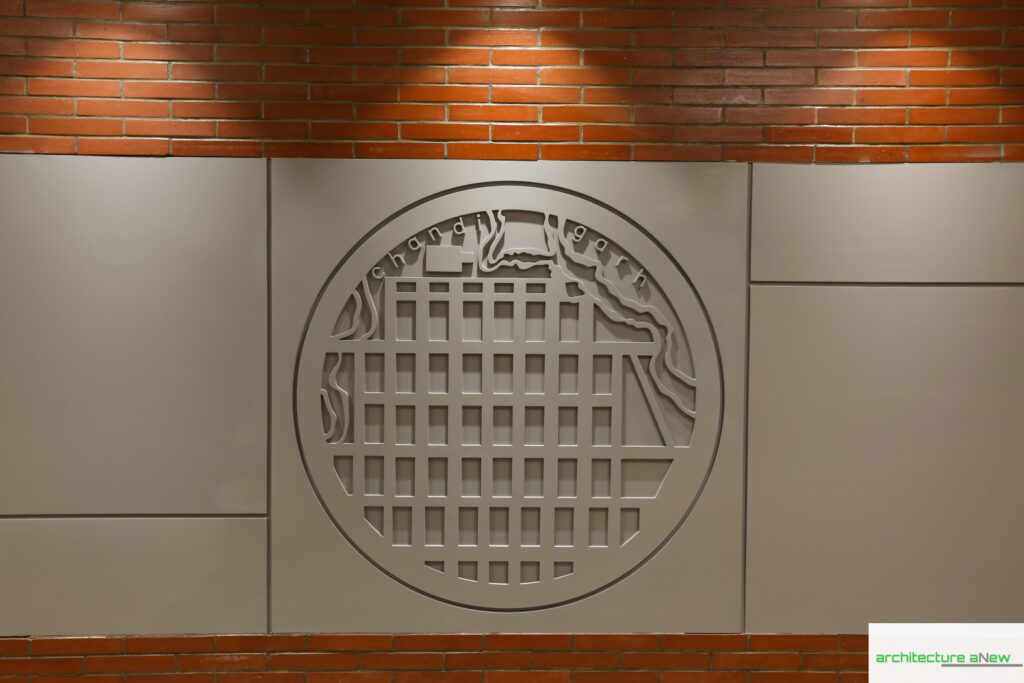 Since Chandigarh's inception after more than 65 years & change in generation, staff and climatic conditions and increase in requirements the interior spaces now need to be altered accordingly to the current scenario.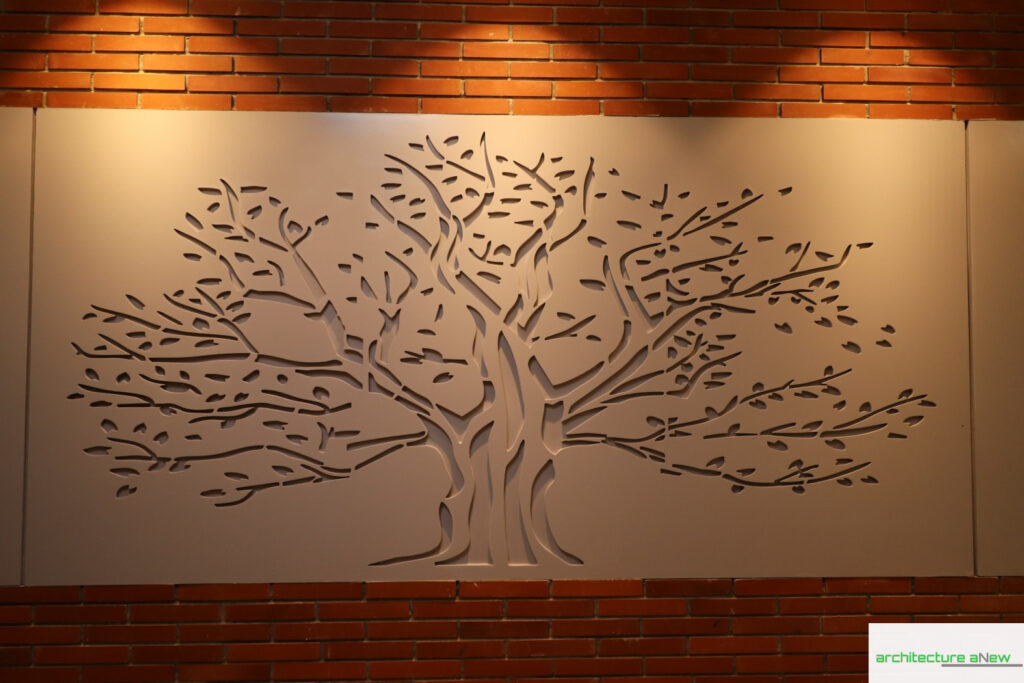 The challenge was to break the notion of interior of a government public building and redefine the space by making it contemporary and contextual whilst maintaining the spirit of Chandigarh's modernity.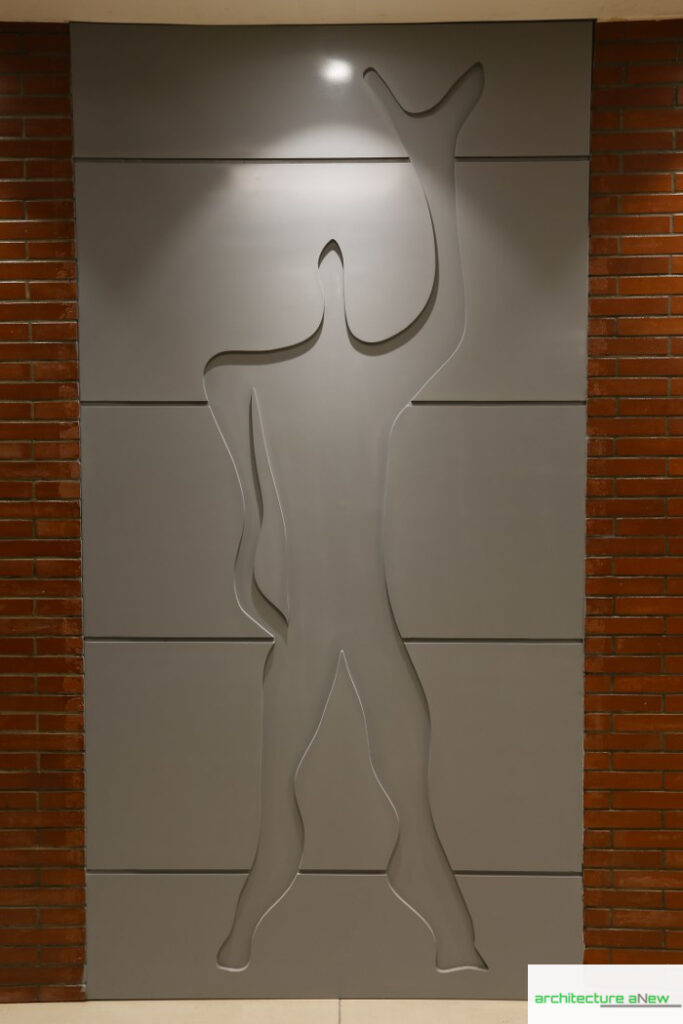 Open floor plans had to be partitioned due to increase in functions and thereby increase in number of rooms. A conscious design decision was taken to select wooden laminate to replace the old wooden ply partitions (used 70 years back as they were economical) to bridge a balance between the modern corporate office and budget of government office.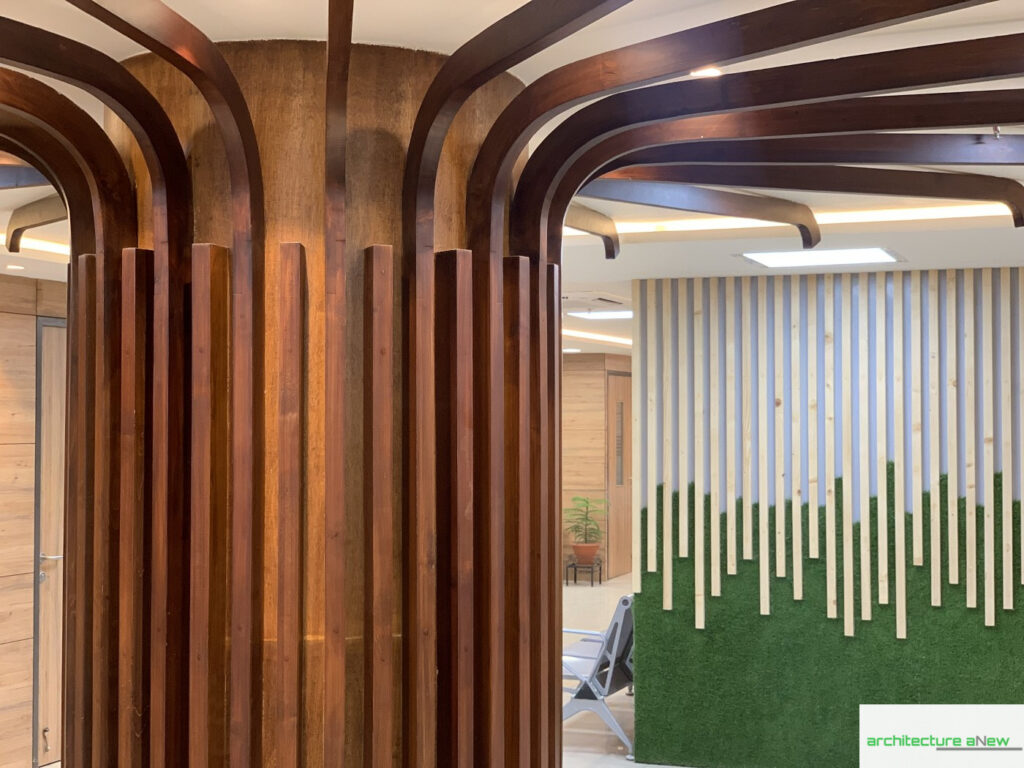 Thus, wooden partitions were introduced in rooms of MC Commissioner and other highly designated officers. The common areas and transition spaces like foyer walls, entrance lobby walls on each floors, reception walls, etc.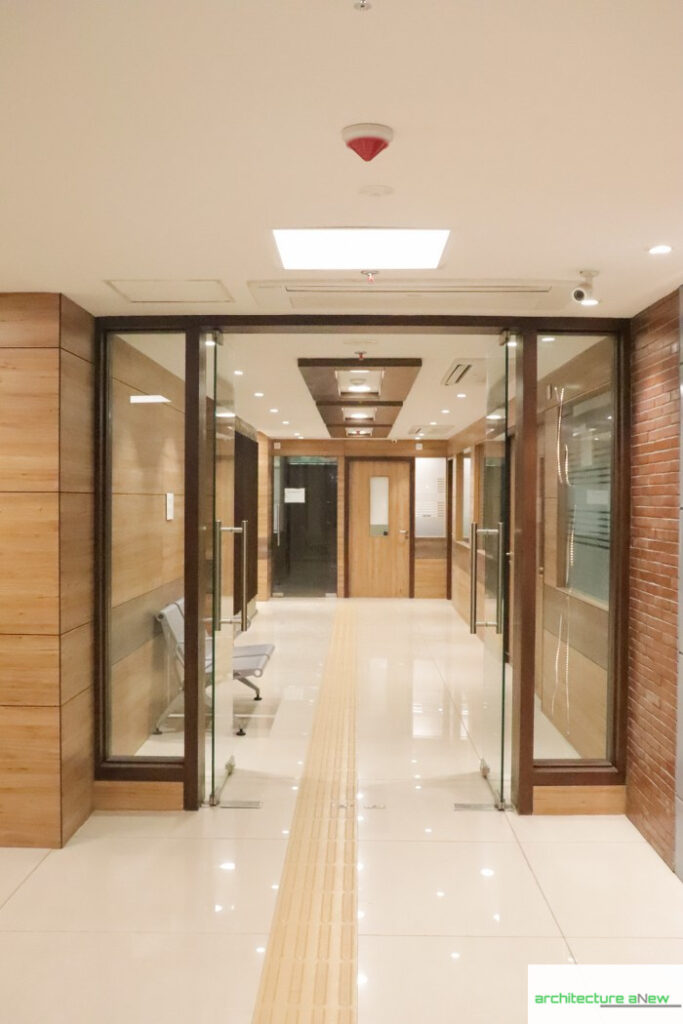 Have been given special attention and highlighted by incorporating elements/ logos specific to MC such as the modular man, round-abouts and manholes on the wall murals in the foyer since these are symbolic to the MC and the city beautiful, and these symbolic elements of the city beautiful have been used at every nook and corner of the office premises to make one extremely proud of the city Chandigarh, while the transition spaces have been designed such that even a layman can not only relate but also connect to the elements of the city.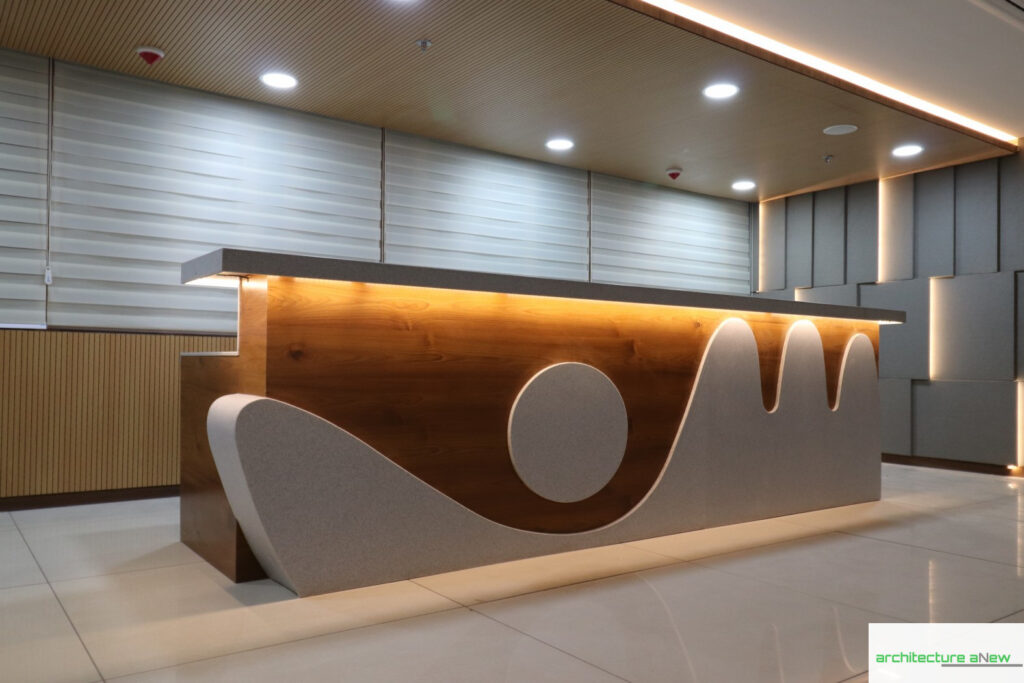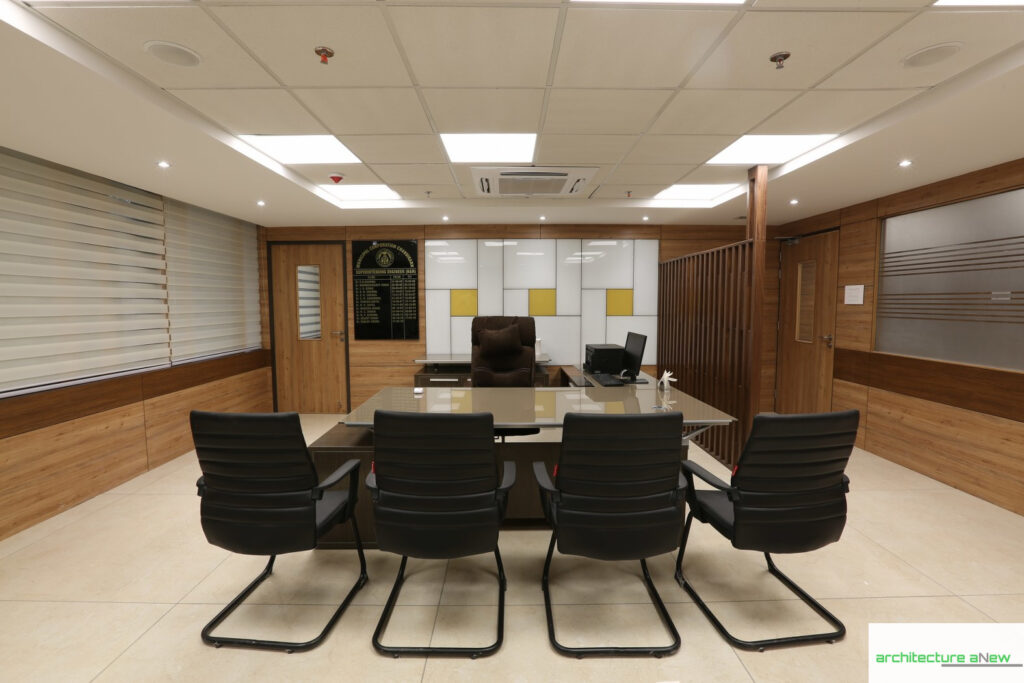 Our objective was to use elements that are easy to maintain keeping in mind the functionality of the space since it's a public area. Fluted acoustic panelling is used in conference rooms.
Chandigarh is known for its use of raw brick and concrete walls along with its greenery. Hence, a combination of brick walls, grey duco paint and vertical gardens amalgamates well and accentuates the mural walls.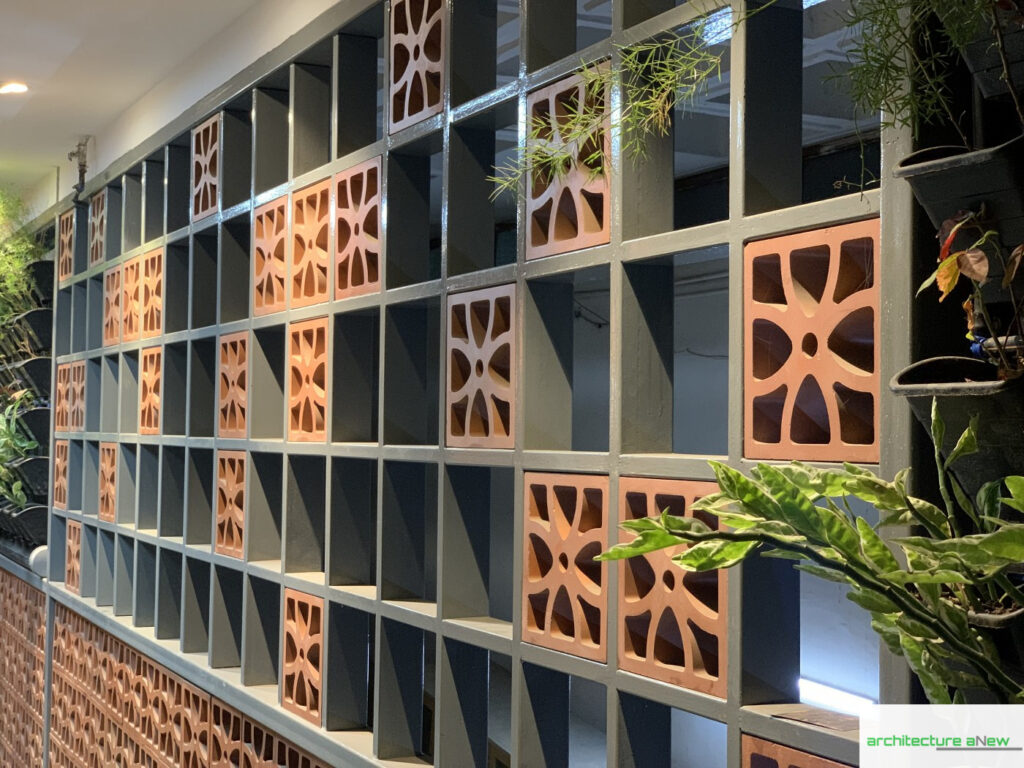 The subtle and warm colour palette induces a comforting feeling. Inspired by Corbusier, the use of primary colours for colour blocking can be seen in most spaces. The minimal design lets the material interplay and allows them to take the centre stage.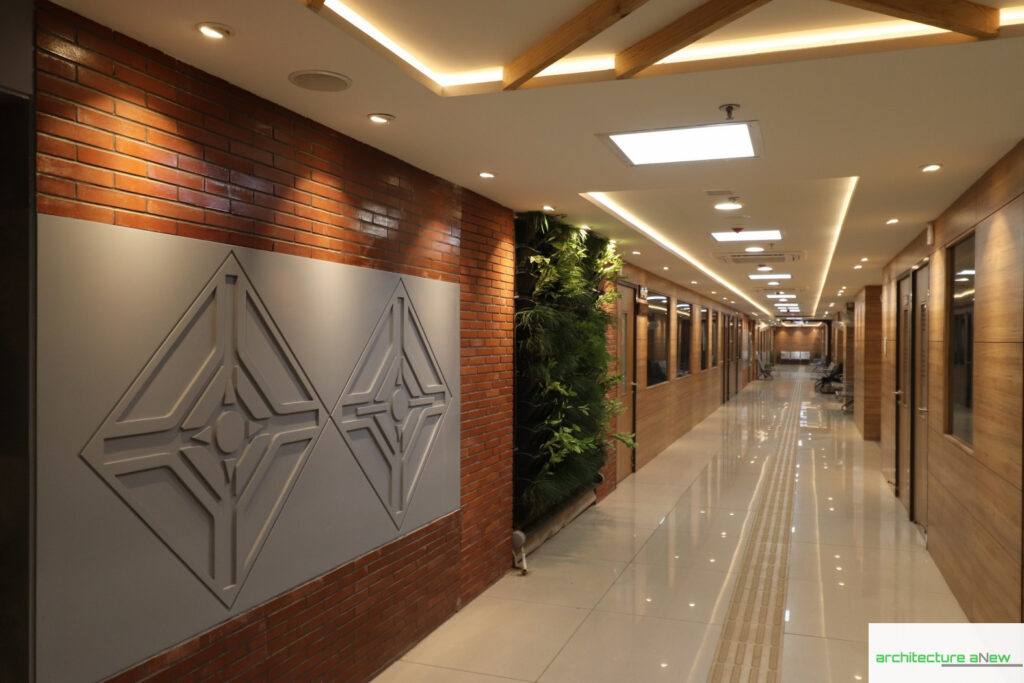 The flooring required a complete replacement due to its wear and tear. Thus the existing Terrazzo and PCC flooring was replaced, additionally keeping it disabled friendly. The passage for the visitors has kota flooring which is durable. Further, to create a visual barrier between the passage and ramps, a terracotta jaalis with holders for pots in order to bring the outside nature inside, has been designed as it adds character to the space and compliments the flooring.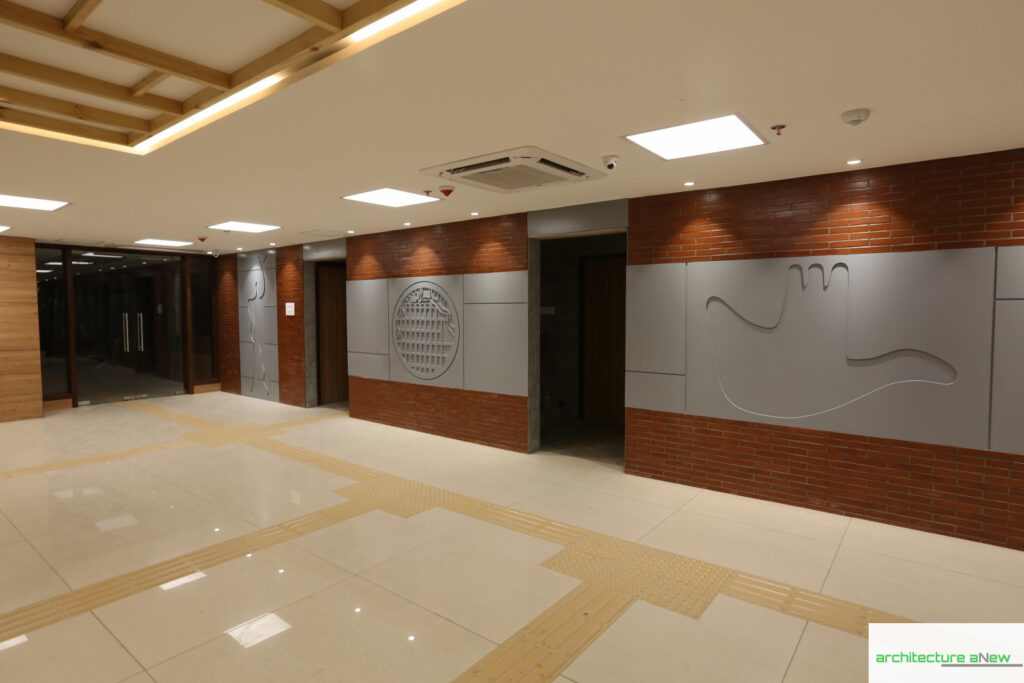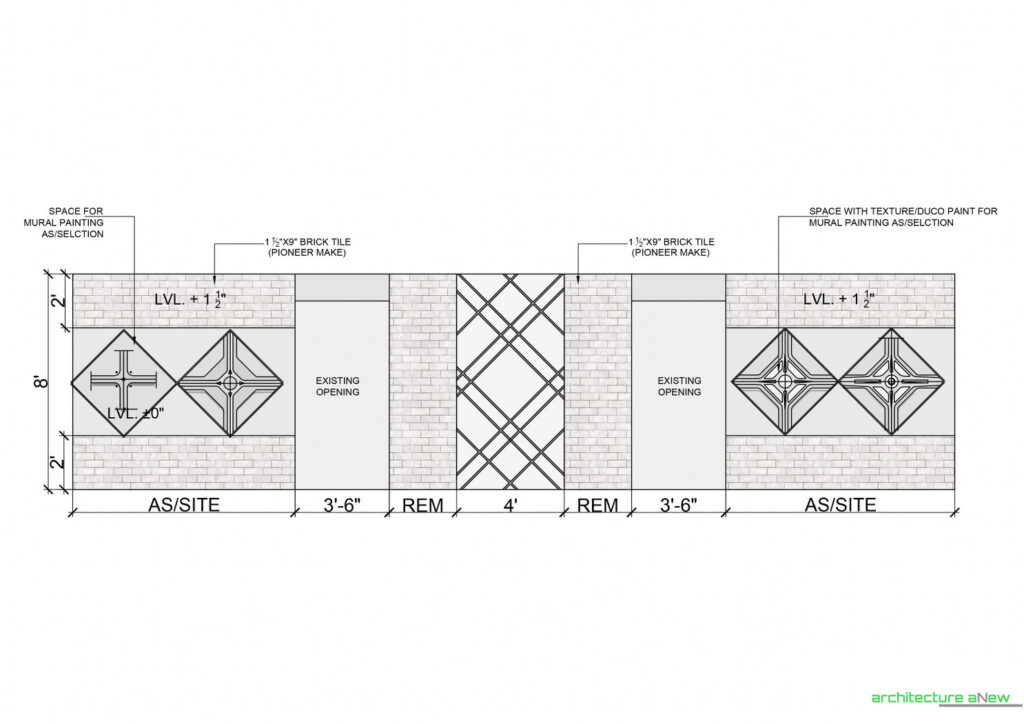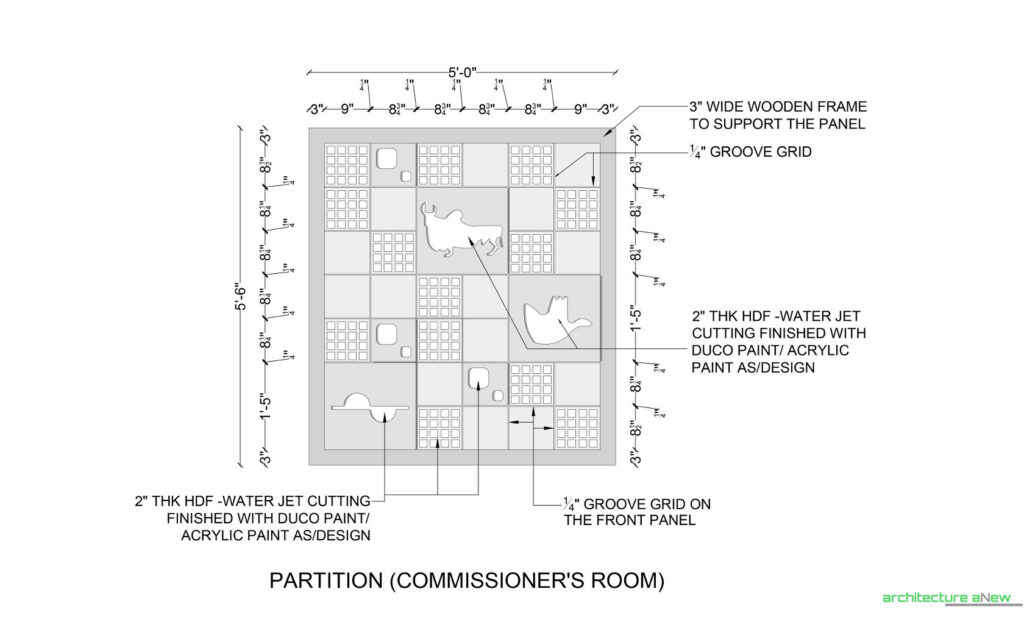 FACT FILE
Designed by : architecture aNew
Project Type : Office Interiors
Project Name : Interiors, MC Office, Chandigarh
Location : Sector 17, Chandigarh
Year Built : 2022
Duration of project : 2 years
Plot Area : 1 acre
Built up : 50,000 sq.ft.
Project Size : 25,000 sq.ft.
Project Cost : 10 crore
Principal Architects : Ar. Amrit Panwar & Ar. Satish Panwar
Photograph Courtesy : architecture aNew
Products / Materials / Vendors : Finishes – Armstrong / Wallcovering / Cladding – Armstrong / Lighting – Wipro / Doors and Partitions – Greenlam / Sanitaryware – Jaguar / Furniture – Godrej / Flooring – Armstrong / Paint – Asian / Hardware – Godrej, Doorset.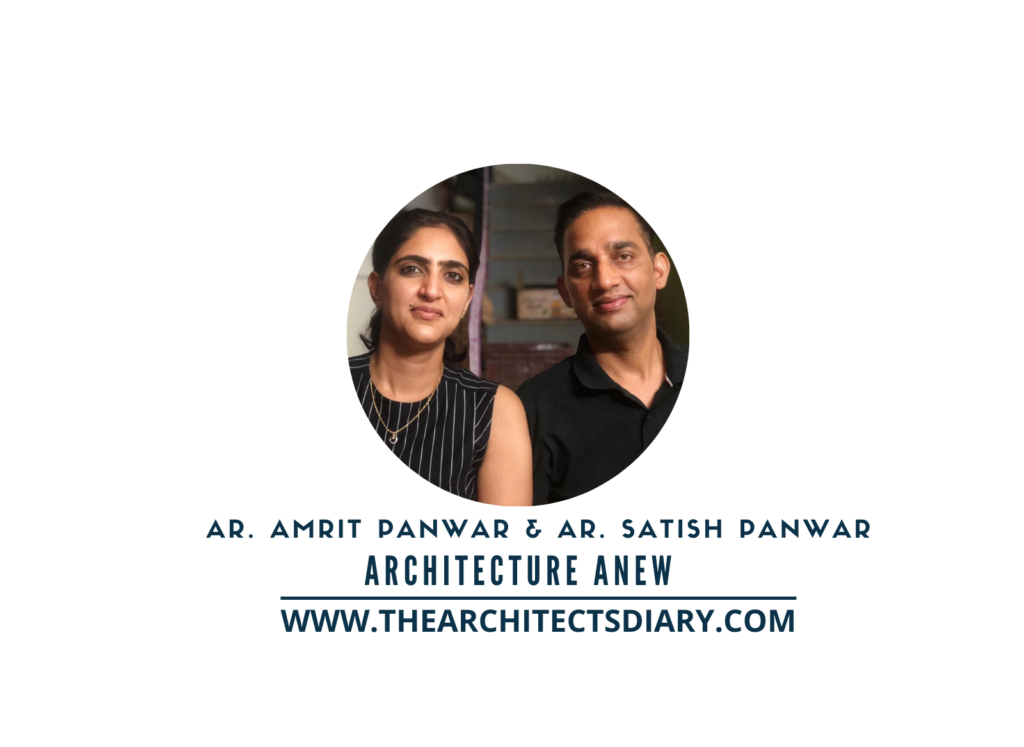 Firm's Instagram Link : architecture aNew
For Similar Project>>> TRADITIONAL INDIAN HOME REMINISCING ETHNIC MOTIFS AND DESIGN ELEMENTS
The post Incorporating Sustainable Designs & Creating A Multi-Functional Work Environment | architecture aNew appeared first on The Architects Diary.