The challenge is to weave together seemingly contradictory elements – 'Indian yet minimal, traditional yet timeless'. Madhura & Amey eloquently describes how this juxtaposition is embraced, with particular emphasis placed on the selection of materials. In the heart of Mumbai lies an extraordinary 650-sq.ft apartment, with a contemporary flair that is being transformed by M&A architects.
In the heart of Mumbai lies an Extraordinary 650-sq.ft Apartment with a Contemporary Flair | M&A Architects
Visit: M&A Architects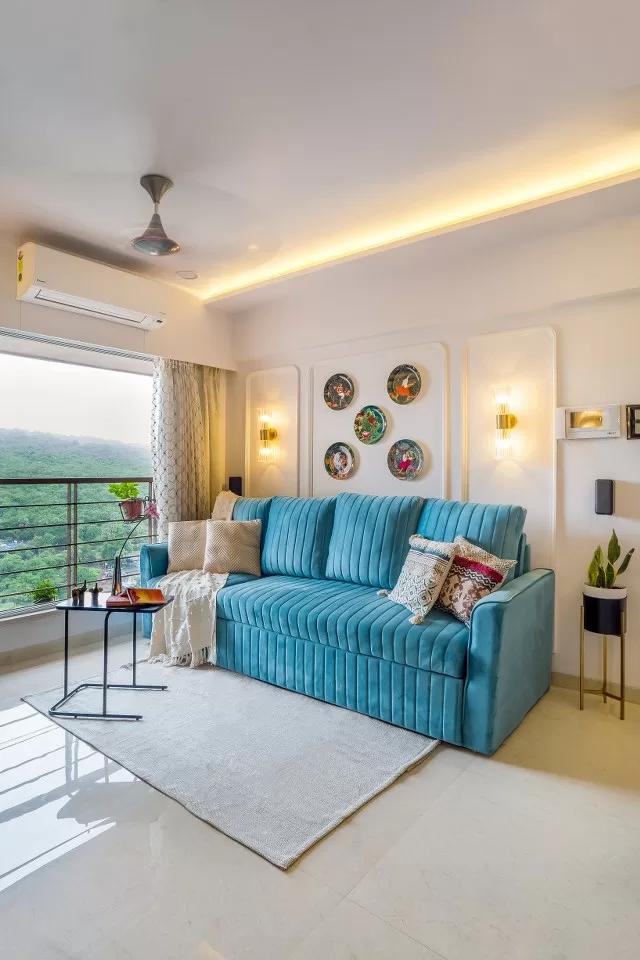 The living room is a testament to their creative acumen. An ethereal fusion of airy brown, calming blue, and understated grey envelops the space, evoking a sense of tranquillity. This palette serves as the backdrop for a modern design.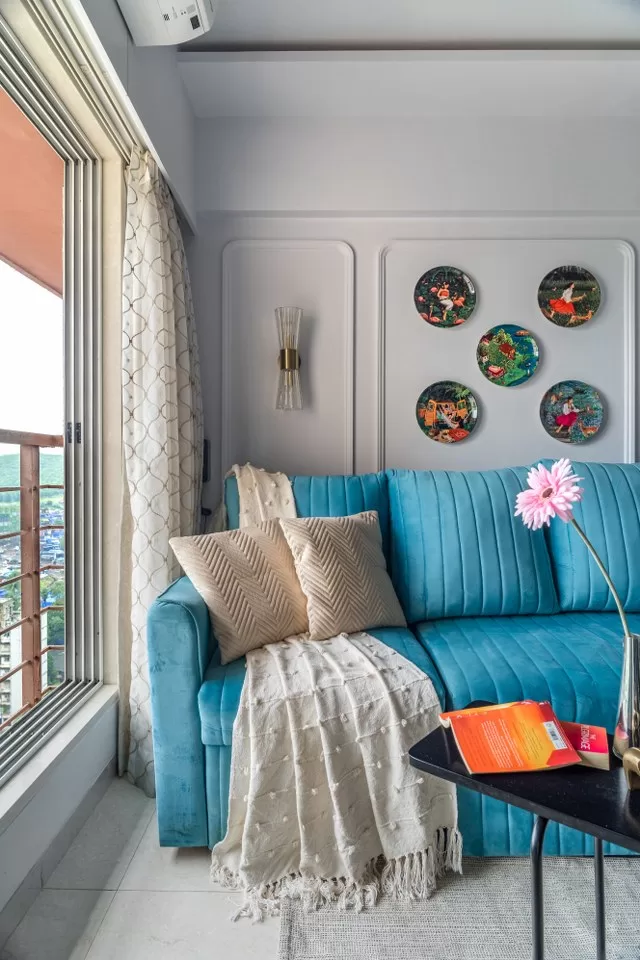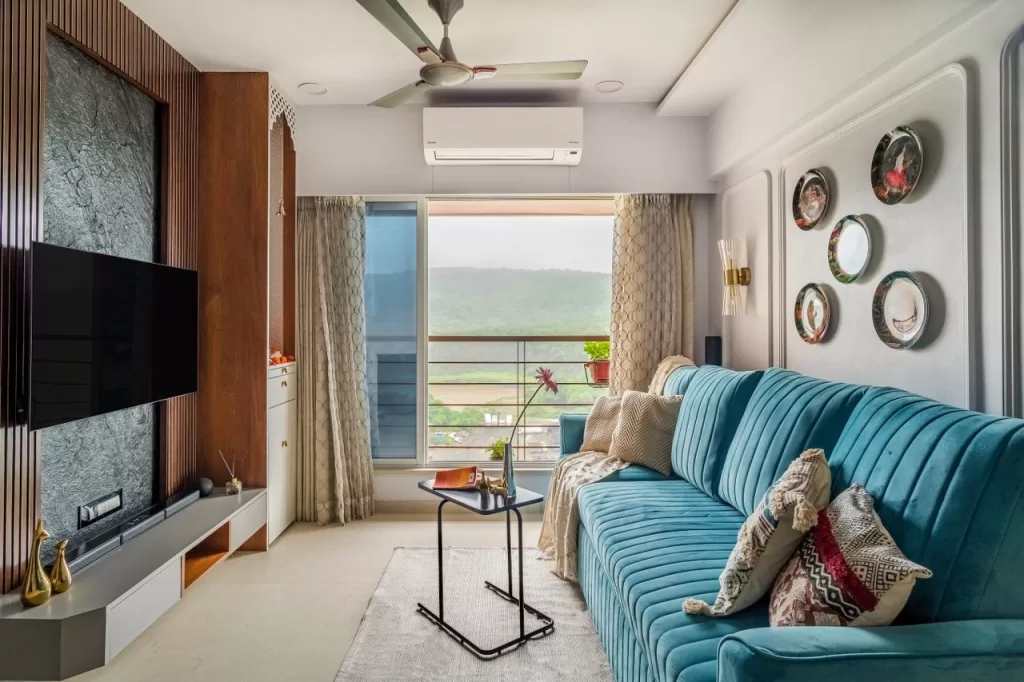 Clean lines and geometric forms are followed throughout the room, imbuing it with a structured elegance. The m & a architects masterfully intertwine natural materials and textures, from the earthy water-grey stone to the bold statement of Indian stone. The interplay between these elements creates a visual symphony, seamlessly convening the man-made with the organic.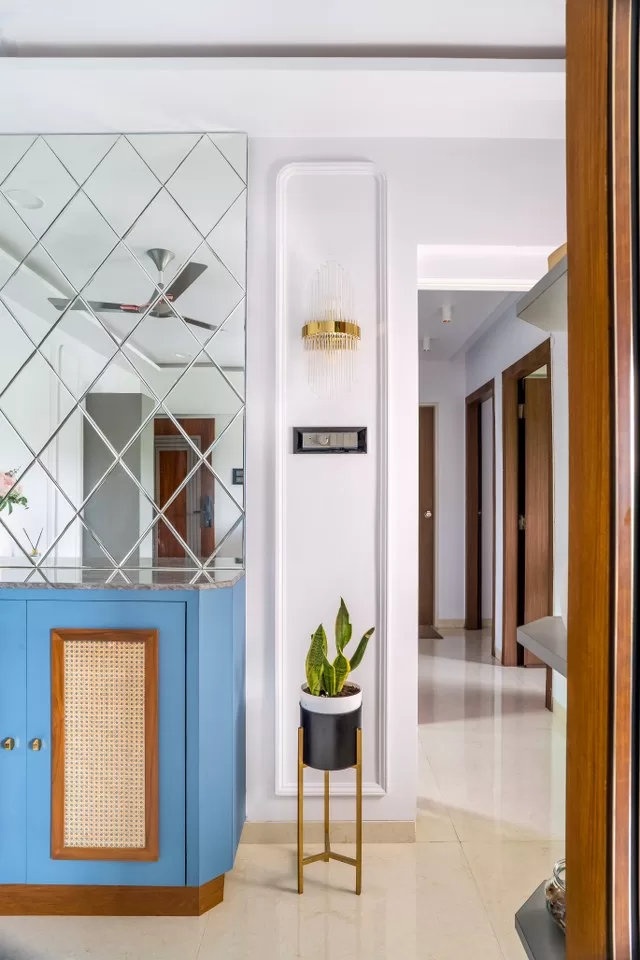 The design narrative extends to the realm of coziness. Subtle greys, comforting beiges, and gentle shades of gold cocoon the space, inviting one to unwind and relax. These warm tones lend an inviting touch to the room, elevating it beyond mere aesthetics to a realm of true comfort.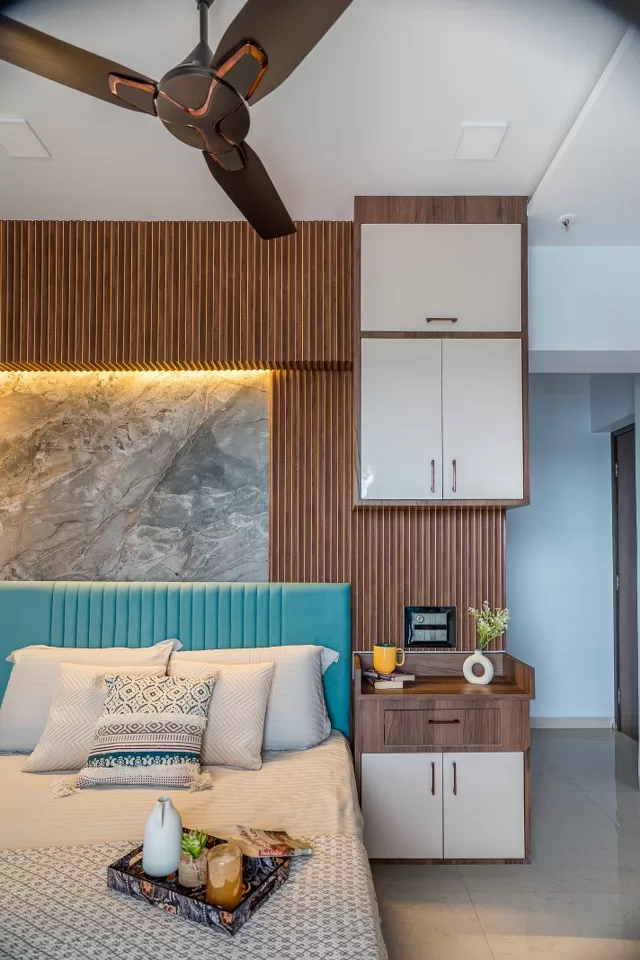 Functionality, a non-negotiable aspect for the client, is being seamlessly woven into the fabric of the design. Nowhere is this more evident than in the son's bedroom. Smart storage solutions ensure that every inch of space is optimized, a nod to practicality without compromising on elegance.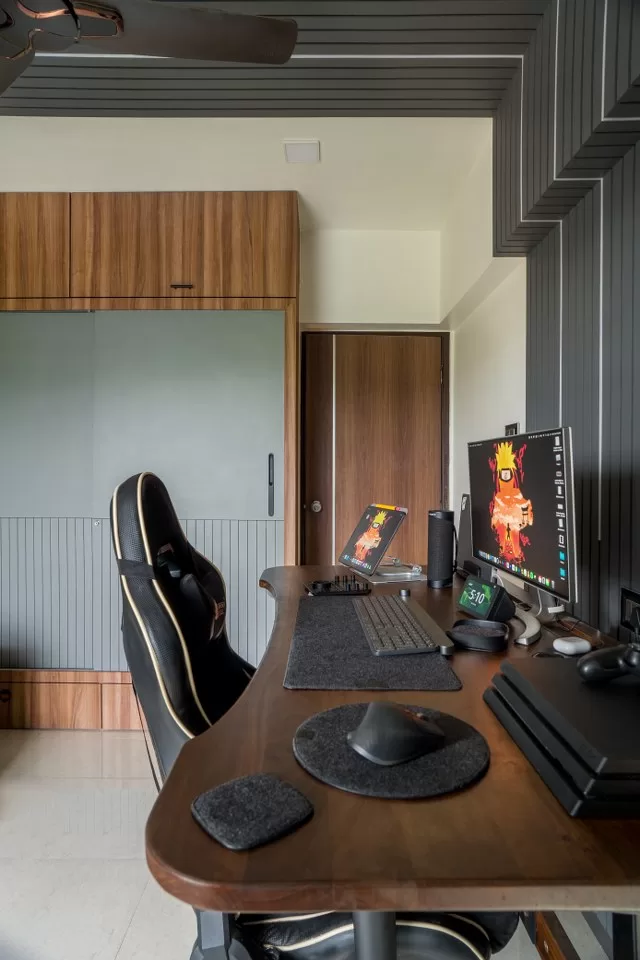 Art and accents are chosen with precision and swiftly curated to complement the overarching design. Each piece is thoughtfully selected, seamlessly integrating with the space to create a visual tapestry that tells a story of harmony and cohesiveness.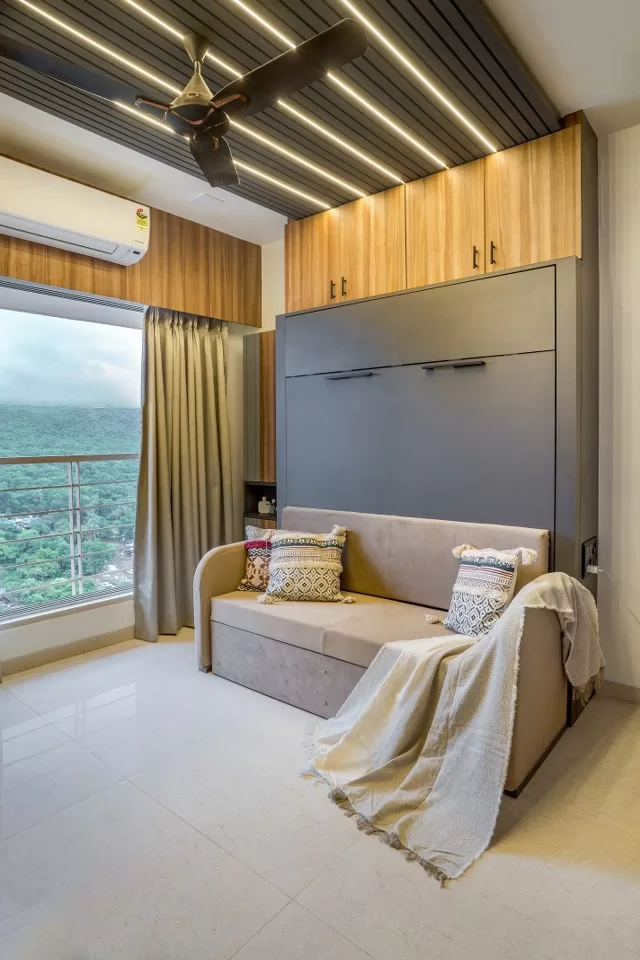 Overall, it may be said that this project stands as a testament to m & a architect's commitment to crafting living spaces that transcend the ordinary. The interplay of colours, forms, textures, and functionality results in an apartment that not only meets the client's requirements but exceeds them. This space stands as a sanctuary, a place where elegance and purpose converge seamlessly."
Fact File
Designed by: M&A Architects
Project Type: Residential Interior Design
Project Name: Mungekar's Residence
Location: Mumbai, Maharastra
Year Built: 2023
Duration of the project: 3 Months
Project Size: 650 Sq.ft
Project Cost: 19 Lakhs
Principal Architects: Amey Mungekar & Madhura Kadam
Products / Materials / Vendors: Finishes – Thana Timber Mart / Wallcovering / Cladding – Thana Timber Mart / Sanitaryware – MR Ceramics / Flooring – MR Ceramics / Paint – Asian Paints / Hardware – Hettich & Enox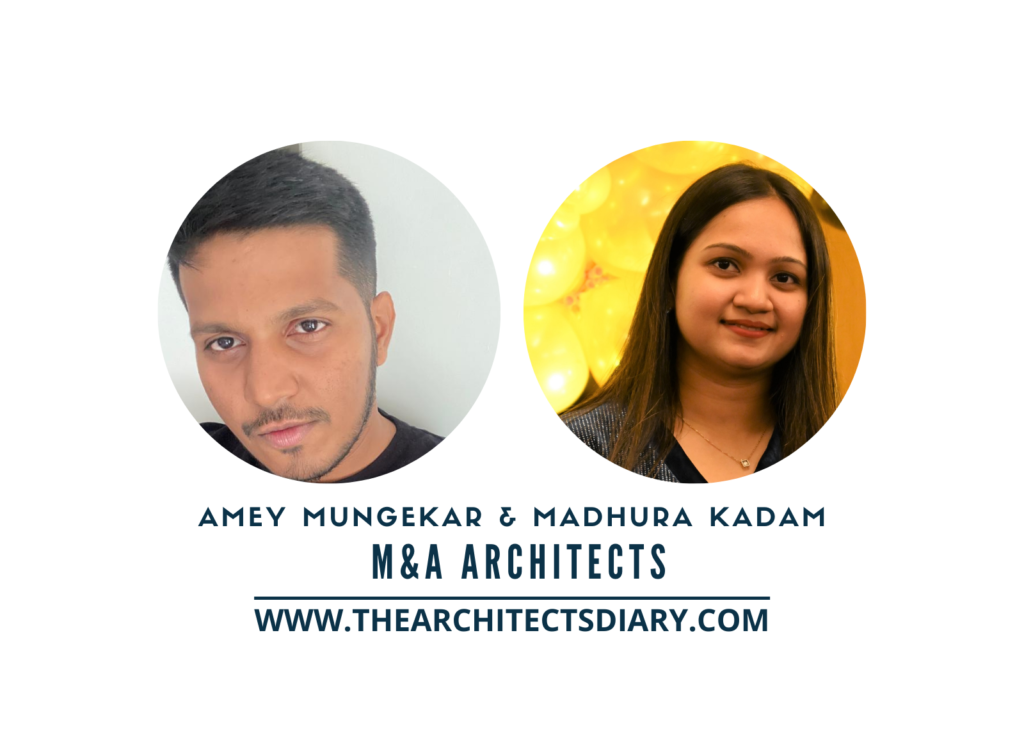 Firm's Instagram Link: M&A Architects
For Similar Projects >> This Apartment is Designed to be Timeless, Subtle Yet Stylish with Coastal Vibes
The post In the heart of Mumbai lies an Extraordinary 650-sq.ft Apartment with a Contemporary Flair | M&A Architects appeared first on The Architects Diary.