Whether you are moving into a new home or you want to alter your existing one, the perfect furniture floor plan will help to create the perfect environment. You don't want your rooms to feel cluttered because you haven't considered the layout, but you do want them to feel balanced and spacious but also easy on the eye. To achieve this, you need to create a floor plan for furniture that allows you to determine the furniture layout and how that works with the shape of your room. The good news is that you don't need to be a designer to do this. All you need is some strategic planning and you can create a space that feels right in every possible way.
Why a furniture floor plan is so important
You might be looking to redesign the layout of your home office, or you might want to create a calmer, more relaxed living room. Whatever room within your home you want to alter, a furniture floor plan is vital. This will enable you to maximise your space while also improving functionality and practicality. A plan will provide you with clear direction in relation to furniture layout and how your rooms should look. It will enable you to make informed decisions without aimlessly moving furniture from one part of the room to another without any forethought.
If you want to improve your furniture layout, a floor plan for furniture is definitely the way forward. With this in mind, how do you create a plan? It will need to consist of:
Room dimensions
Consider different designs
Consider the balance of the room
Consider how the room is used
Create a focal point
Make use of lighting
It is important that the first step in your furniture planning process is to identify the dimensions of your room. You should do this before you choose to remove any of the furniture or even rearrange it. This means that you should measure the dimensions of the room which includes all walls, windows, and the location of light fittings and doors. You should also note the position of light switches and focal points, as these will all play a part in your furniture layout.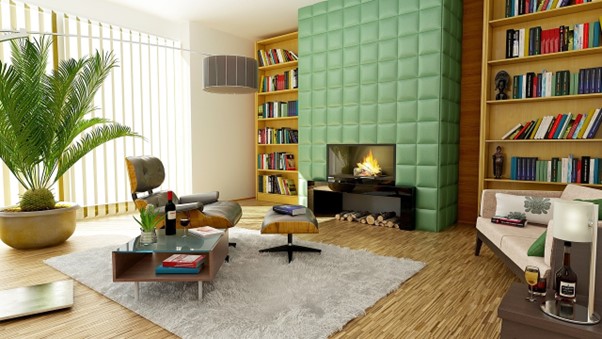 A furniture floor plan will help you to make the most of your space.
All of these elements will help to determine where your furniture products will go, and they will enable you to create a map of your room. You can either choose to use pen and paper or you can opt to use software or an online tool.
While you might feel as though you are governed by the shape of your room, if you have the budget and the time, you could also alter the layout. This may possibly add value to your home, making it a worthwhile investment.
Consider different designs
Now that you have the dimensions of the room you can begin to come up with ideas of how you want the furniture to look. If you are using paper and pen, it can help to use cutouts for the furniture but make sure they are scaled to fit your drawing. If you are using an online tool, then you can easily try different designs. Come up with ideas and discuss them with family members and even friends because they could also provide some inspiration.
This part of the process will help to save time because you won't have to physically move the furniture around, but it will help your furniture floor plan to come to life.
Consider the balance of the room
The whole reason behind creating a floor plan for furniture is to create the right furniture layout. So, you need to avoid cluttering furniture together because it feels like the right thing to do. Having an aesthetically appealing space has been proven to impact on a person's mood. Where you place your furniture and décor can therefore have a huge effect on your day-to-day life which is why creating a well-balanced floor plan is essential.
The aim should be to place the furniture around the room in a balanced way; this is a principal used in Feng Shui. You can also include accessories to help create a better balance, but it will ensure that the room feels spacious and inviting.
Get the balance of the room right by placing furniture in the right position and making use of features and focal points
Consider how the room is used
The last thing you want when deciding on your furniture layout is to create an issue with the way traffic moves through the space. Your floor plan for furniture should take this into consideration, as furniture should not become an obstacle or a hazard.
Spacing your furniture out will ensure that the furniture layout creates a feeling of space. The general rule is that you should leave 75 cm between and around furniture. This should help create enough space to make it possible to navigate around the room with ease.
If you ever might need a home office or are considering remote working, it is important to consider this as a potential future use of the room. The infographic image preview below is from an infographic entitled "Remote and Home Working is Here to Stay.
Create a focal point for your furniture layout
A room can have a number of focal points, such as a fireplace or a window, that not only allow plenty of light to enter the room but also offer amazing views. Your furniture layout plan should incorporate these types of focal points. They are natural elements of a room and make it possible for you to create a furniture plan around them.
You might have several focal points but avoid trying to make use of them all. Choose one and then incorporate your furniture layout plan around it. The aim is to highlight the focal point, ensuring that the eye is drawn to it whenever someone enters the room. So, if you have a beautiful fireplace, you should arrange your seating so that it is placed around it and faces it.
Of course, the focal point will change from room to room. If we consider a bedroom, the main focal point here becomes the bed, and this will need to be a consideration when it comes to furniture layout. A smart headboard or a picture hung above the bed can make an impact in bringing the bed to life.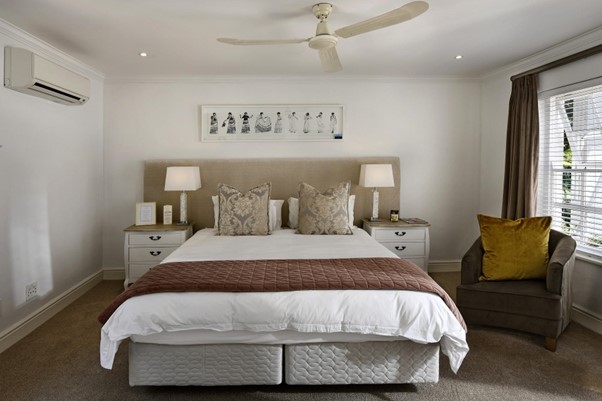 Transform your space and give your home a natural feel with a furniture floor plan.
Make use of lighting
Light is another important factor to take into consideration. Some rooms are blessed with natural light that can enhance the feel of a room. It can be used to highlight features and can actually be used to determine the furniture layout. If one area of a room has great natural lighting, then you might choose to place your seating there. However, good natural light is not something that every room has access to. This is where artificial light can be used to create the right balance and ambiance.
To determine how much artificial light you need, it helps to find out where the natural light falls into the room. This will make it possible to add artificial lighting to your furniture floor plan. One thing to remember is that artificial light should not be overpowering, as it should seamlessly work with your furniture layout.
Final thoughts
It is important that your home feel comfortable and naturally balanced, and to achieve this, a furniture floor plan can really make a difference. All it requires is some prior planning, and you don't need to be experienced to get it right. The main thing you want to do is create a space that is not too cluttered and maximizes certain features and elements. From the position of furniture to the use of natural light and focal points, if you can get these points right then you will have a space that feels comfortable in every way.
The post How to Design the Perfect Furniture Floor Plan & Layout for Any Room appeared first on The Architects Diary.