The space is a 1550 sq.ft apartment in one of the Iconic Towers in Lower Parel, Mumbai. "House of Hues" is a contemporary home with pop colours and chic design converted from a bare shell. This 3bhk house has an entrance foyer which turns into a left and a right.
"House of Hues" Is A Contemporary Home With Pop Colours And Chic Design | P & T Design Studio
Visit : P & T Design Studio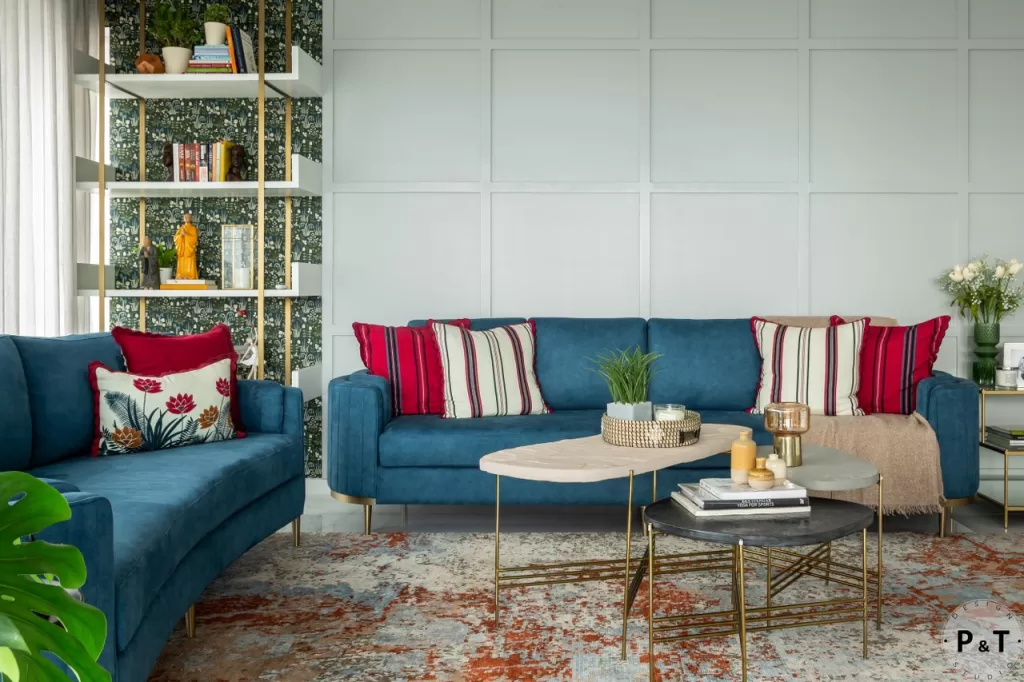 The entire house has a lot of colours and materials added to the pallette. We have used tile, marble and wooden flooring for the entire flooring in the house.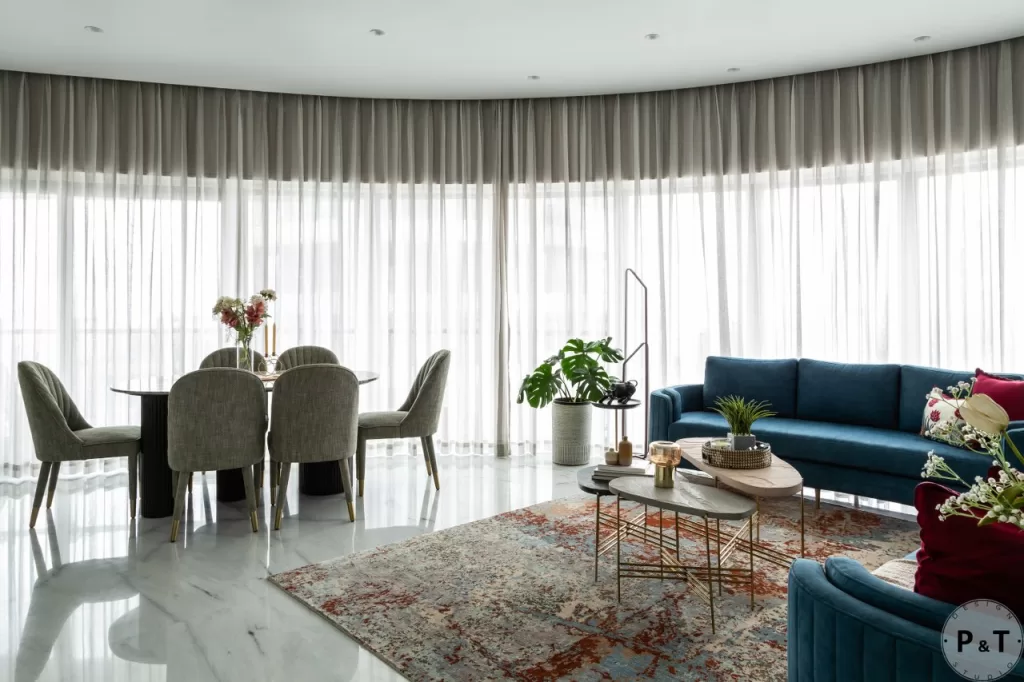 An element of colour has been used in each and every room making it stand out but yet not overwhelming the space.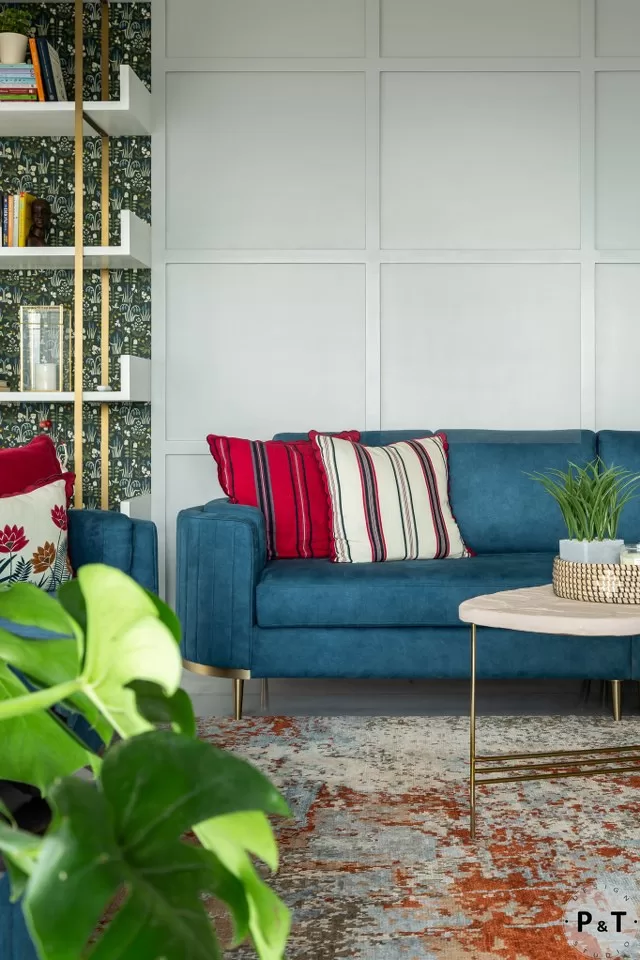 This 3BHK apartment is designed to match the client's persona and style. It is crafted with colors and textures which stimulate a sense of warmth. The space is divided into a Master Bedroom, Kids Room and a Den with En Suite bathrooms.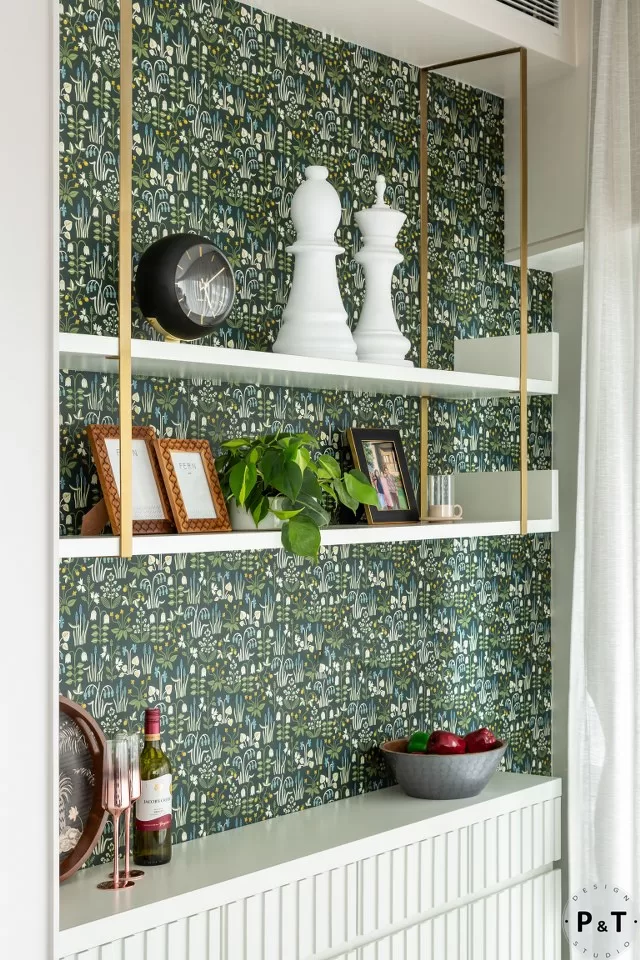 Left side opening into living, dining and balcony area.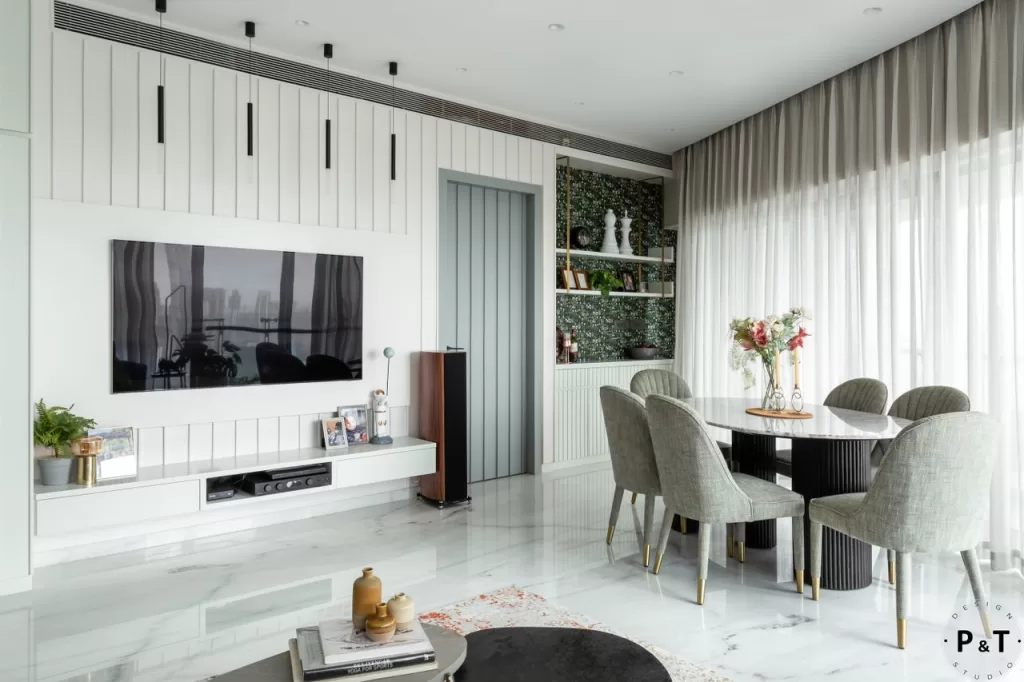 The kitchen and servants' quarter are ahead of the dining space.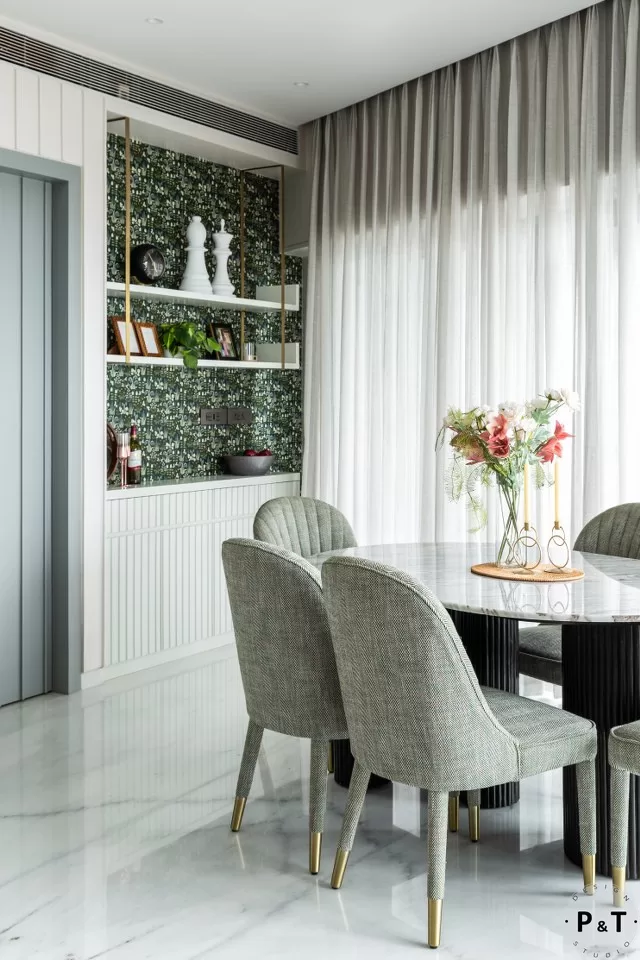 The living and dining is stylish, airy and plush with colors and textures. The subdued green toned kitchen opens up to the dining space. Overall the space exudes a sense of sophistication and is inviting and functional at the same time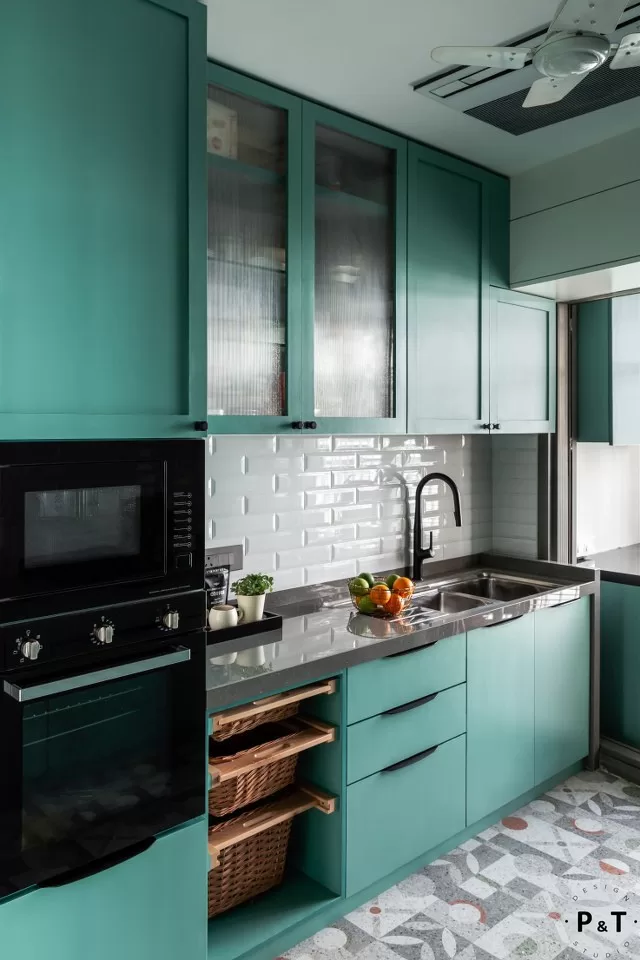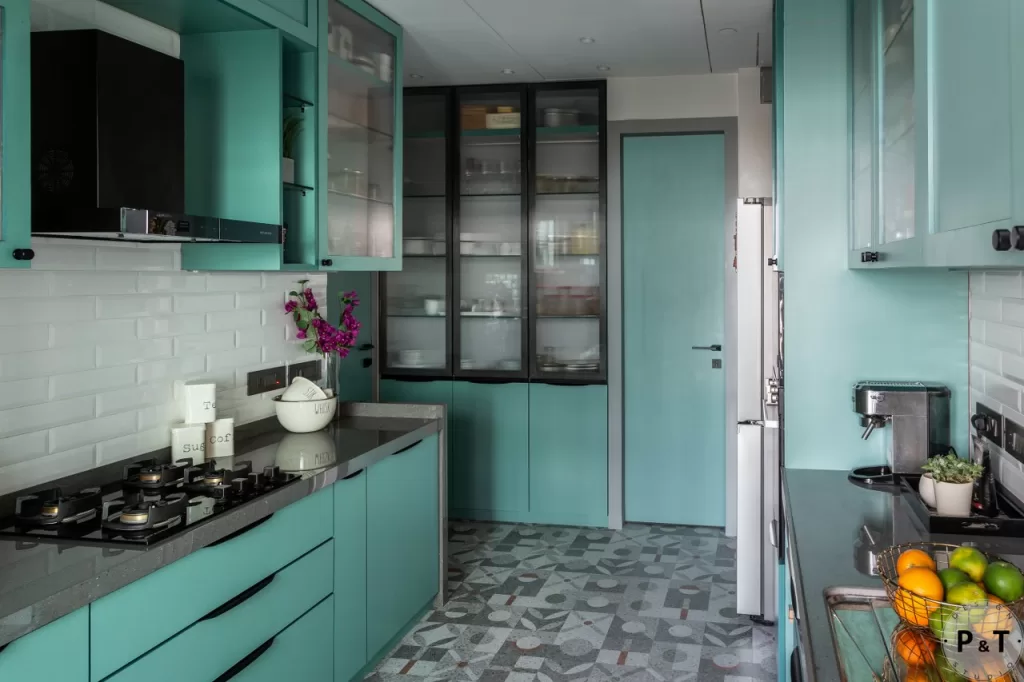 Master Bedroom has a very luxurious vibe to the space. Making way for lots of storage tucked in one side of the wall, adds a lot of openness to the bedroom.
The wooden flooring in the bedroom adds a lot of warmth to the space.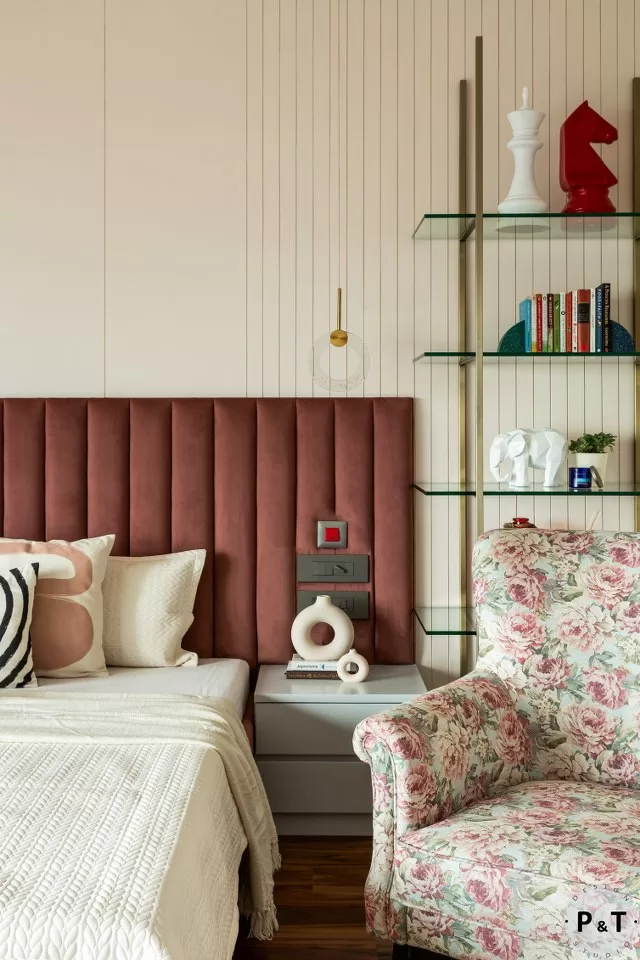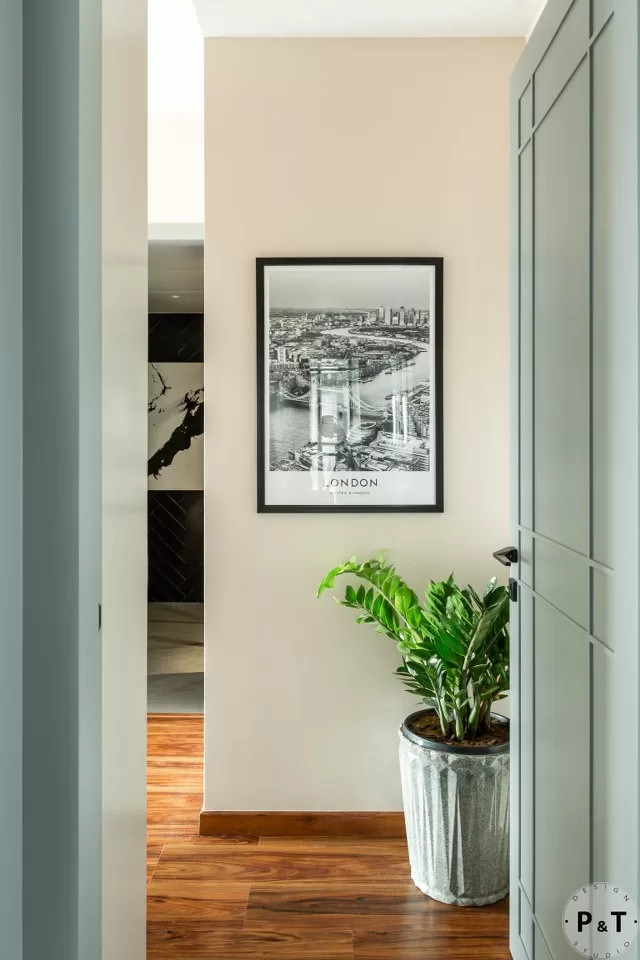 While one turns into right, there's a long passage which leads the pathway to all the 3 bedrooms of the house – guest room / den being the first one followed by the kid's bedroom and the master bedroom at the end of the passage.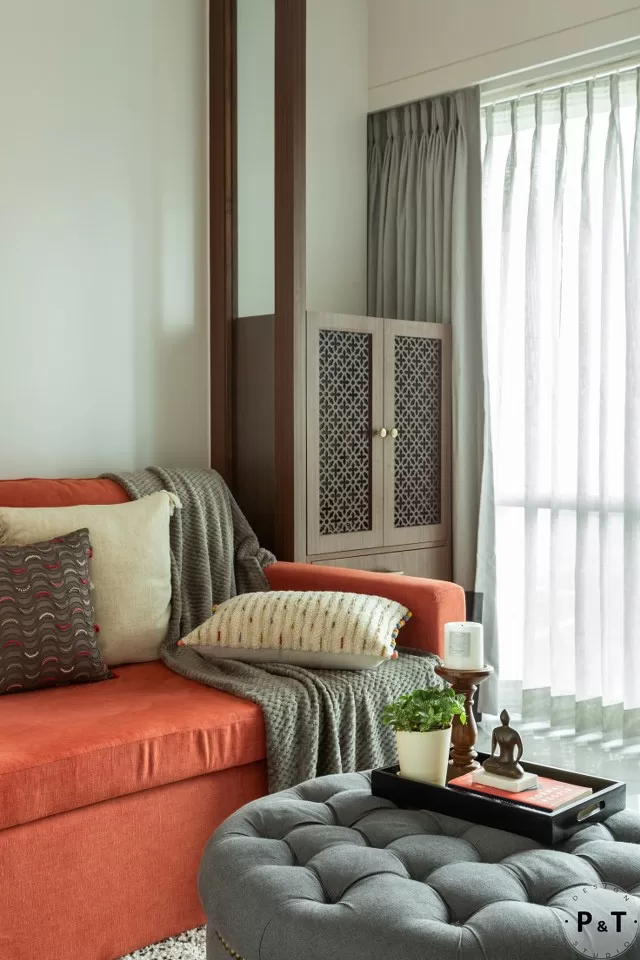 Each bedroom has its own character. Den / guest room functions like a multi utility room where the mandir is placed. The exposed brick wall pattern in the guest room makes the space rustic.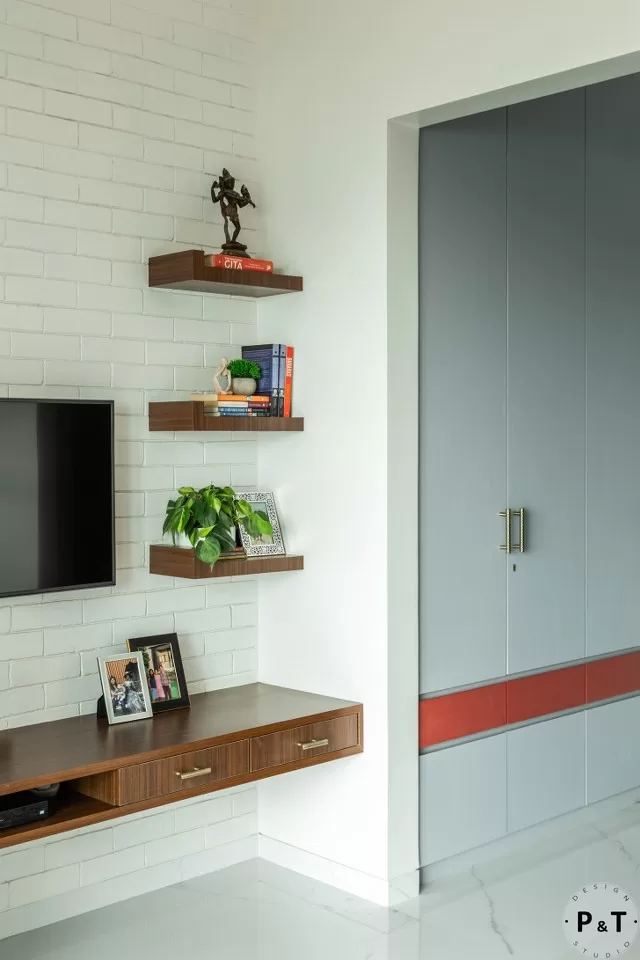 Kids bedroom is designed in a way where the child has enough space to play around / have friends over. The blue and white combination used in a subtle way make an accurate impression for a kid's bedroom.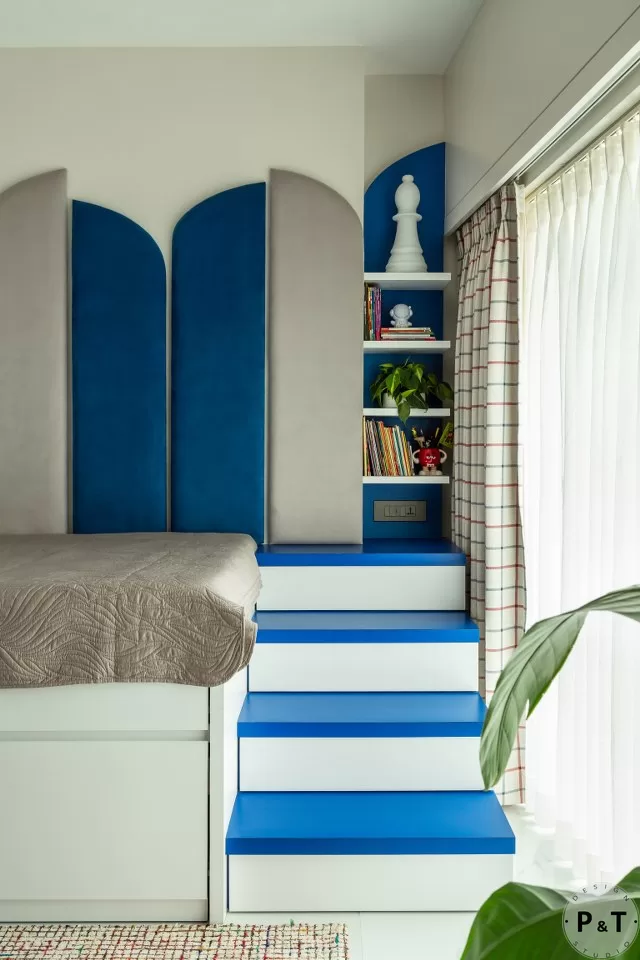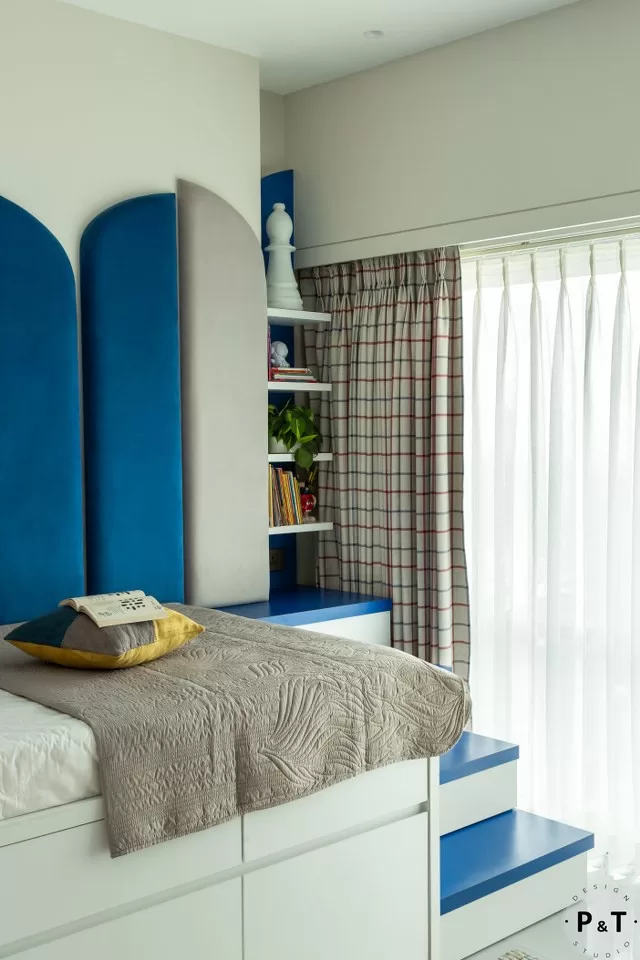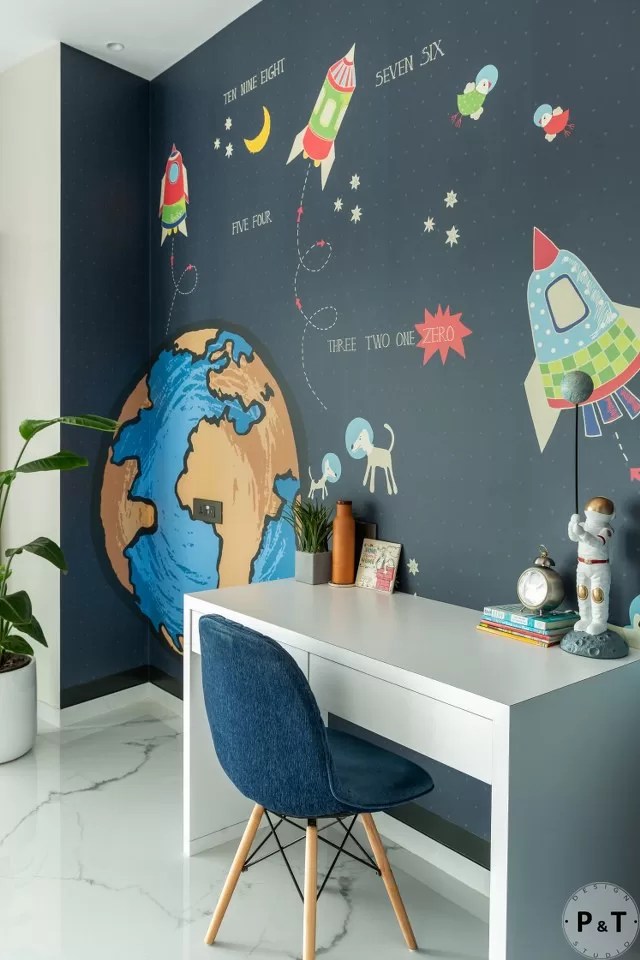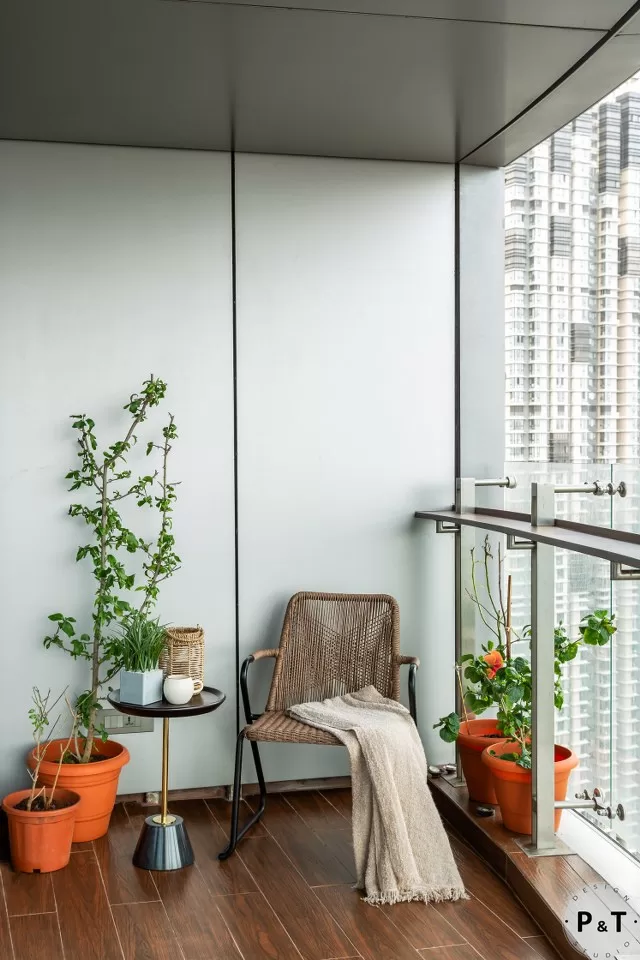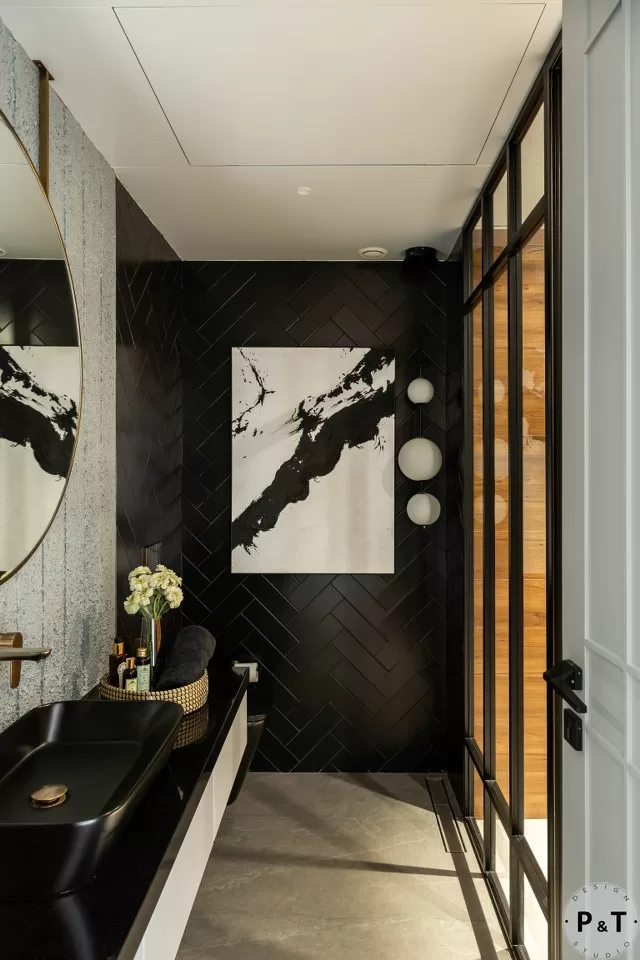 Fact File
Designed by : P & T Design Studio
Project Type : Residential Interior Design
Project Name : House of Hues
Location : Lodha World Towers, Lower Parel, Mumbai
Year Built : June 2022
Project Size : 1550 sq.ft
Principal Designers : Tejal Shah & Pallavi Goel
Stylist : Sunanda Pandey
Photograph Courtesy : Anuja Kambli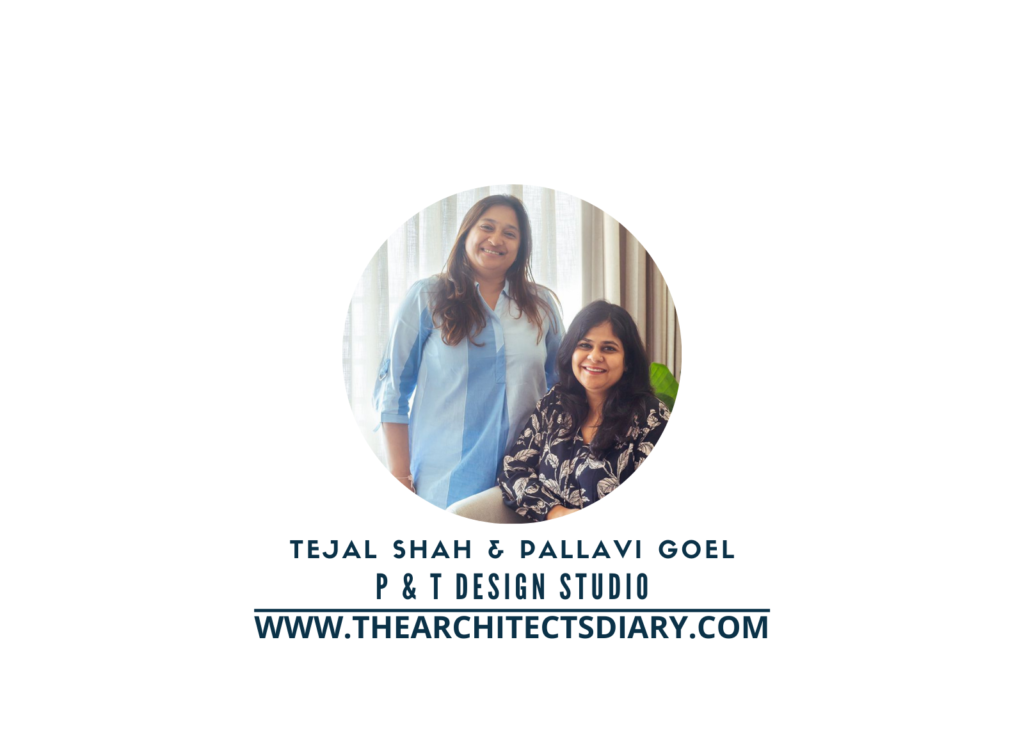 Firm's Instagram Link : P & T Design Studio
For Similar Project >> An Intricately Woven Mix Of Contemporary And Scandinavian Styles
The post "House of Hues" Is A Contemporary Home With Pop Colours And Chic Design | P & T Design Studio appeared first on The Architects Diary.