The healthcare design for "Swasthya" – Day Care & Holistic Healing Clinic was planned in a way to facilitate the flow of patients from public to private zone. This includes waiting area- reception zone that is designed for maximum comfort, a central passage ensuring and easy directional guide, clear signage to OPD cabins and designated examination room. We also designed a Ward area with 3 patient beds with oxygen support for Day Care Procedures. Service oriented spaces included a pantry, nursing station, retiring room and toilets separate for patient and doctor all located in the rear side zone of the clinic plan.
Healthcare Design For "Swasthya" – Day Care & Holistic Healing Clinic | Charcoal Hues Design Studio
Visit : Charcoal Hues Design Studio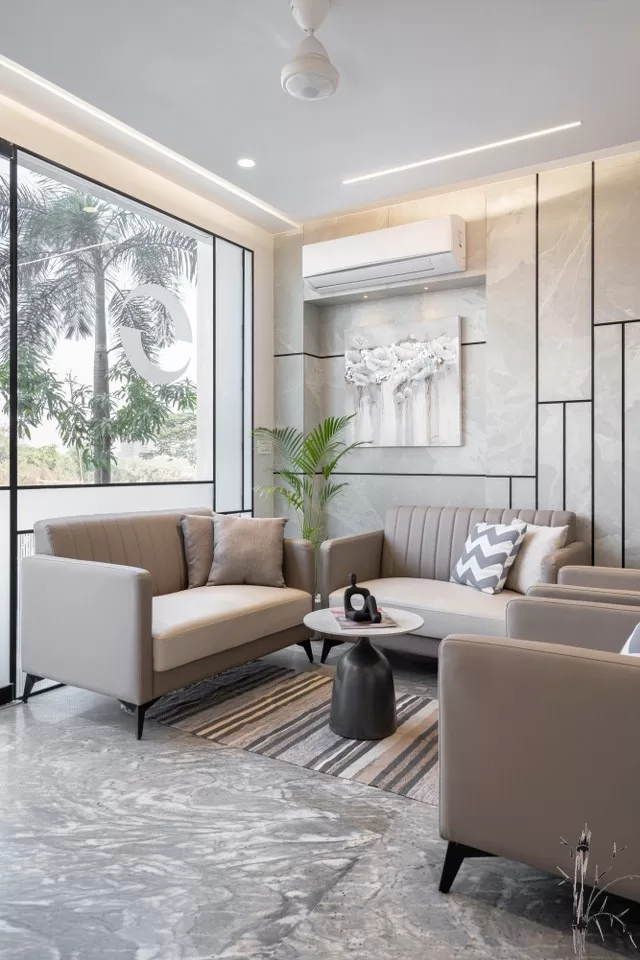 The main entrance has glass elevation embedded with black strips designs giving it a contemporary look. The clinic is designed with infection control in mind. This includes using maximum non-porous surfaces or table top Stones which are easy to clean and disinfect, providing adequate hand-washing facility, and designing ventilation systems (Natural & Air Conditioned) that minimize the spread of airborne infections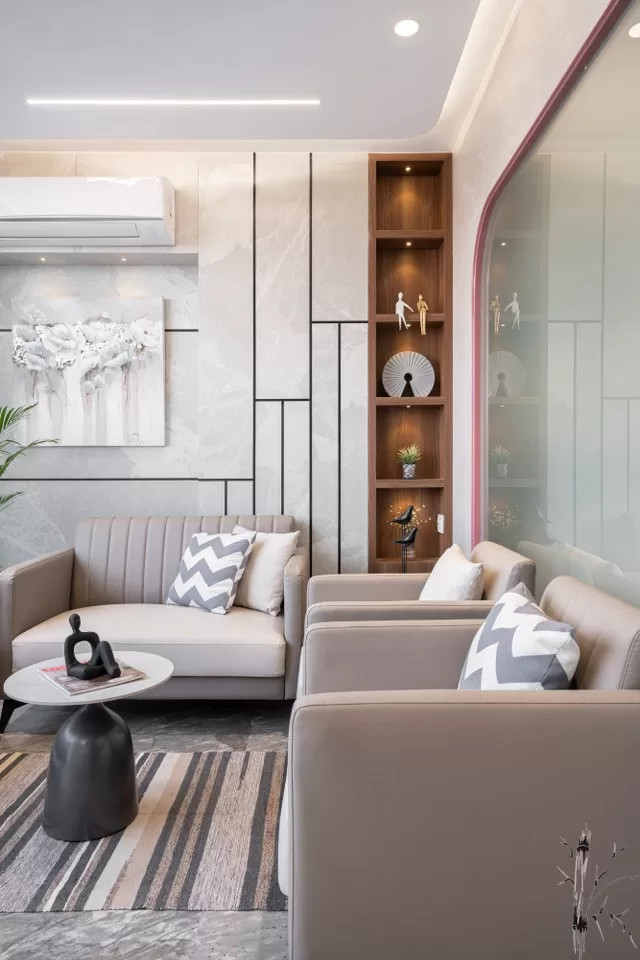 The clinic is designed to facilitate smooth workflow of the staff. Hence, we designed centrally located Nursing stations and placing supplies and equipment in locations that are easily accessible.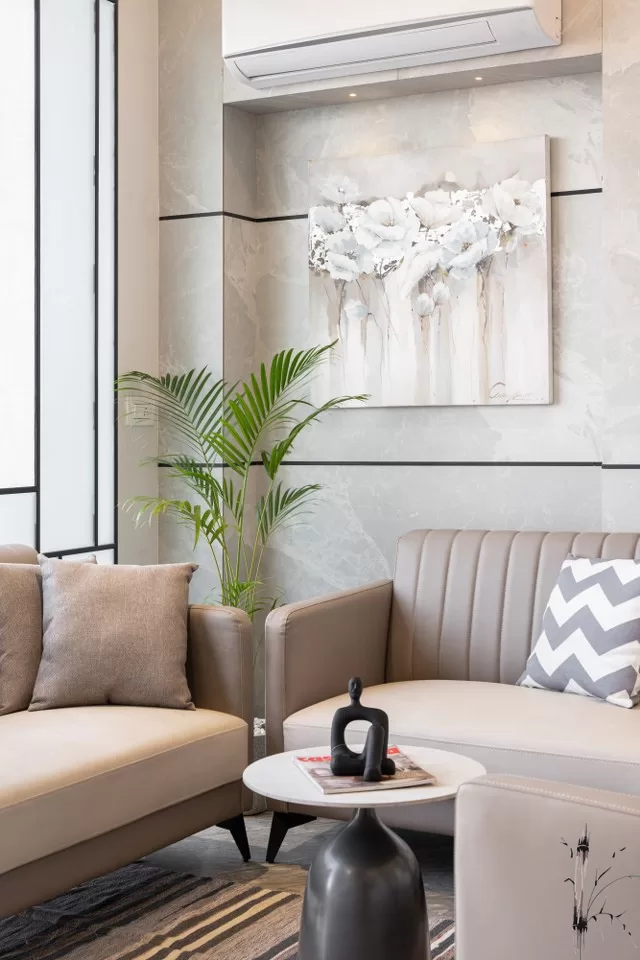 The clinic is designed to provide privacy for patients. This includes designing examination room with doors that close securely and ensuring that waiting areas are not overcrowded.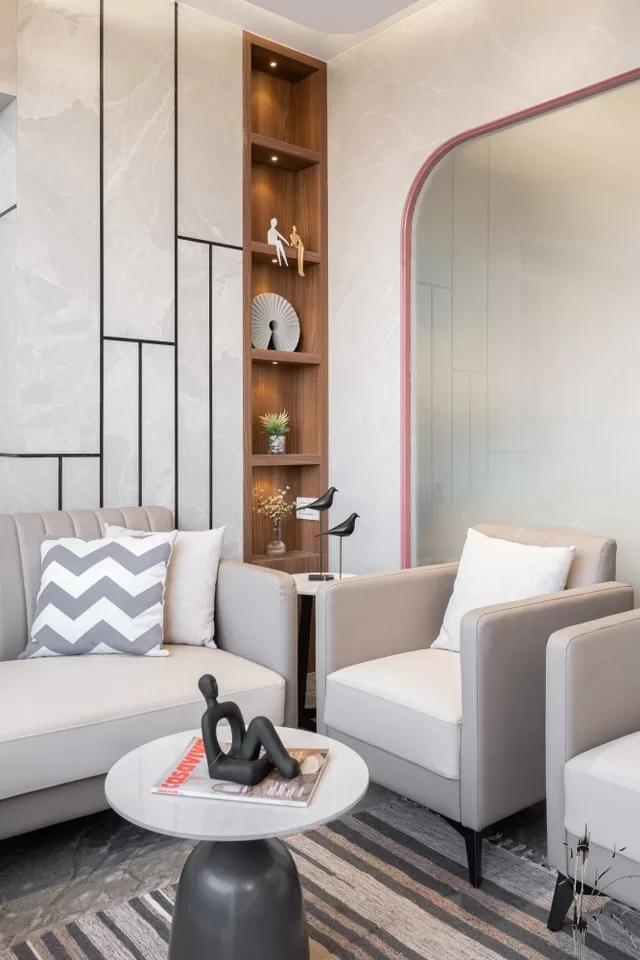 Retiring room and attached toilet is a designated space within a clinic where doctor can take a break, rest, or take a nap after their long shifts/procedures. This room is an important amenity for them, as they can provide a space for them to recharge and refresh, which can ultimately improve their performance and reduce the risk of burnout. It is designed with a personal sofa-cum bed, folding working desk and pantry with electric cooktop.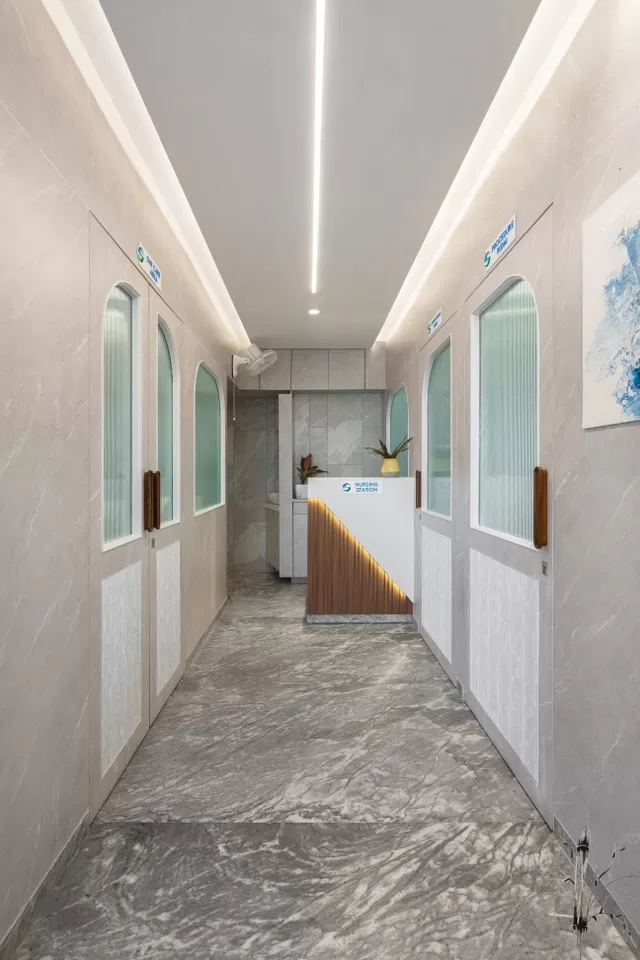 The reception desk and waiting area – along with movement passage area are in the main central public zone of the clinic – a staff / nursing station is designed at the end of it – ensuring their easy observation and movement along all zones of clinic.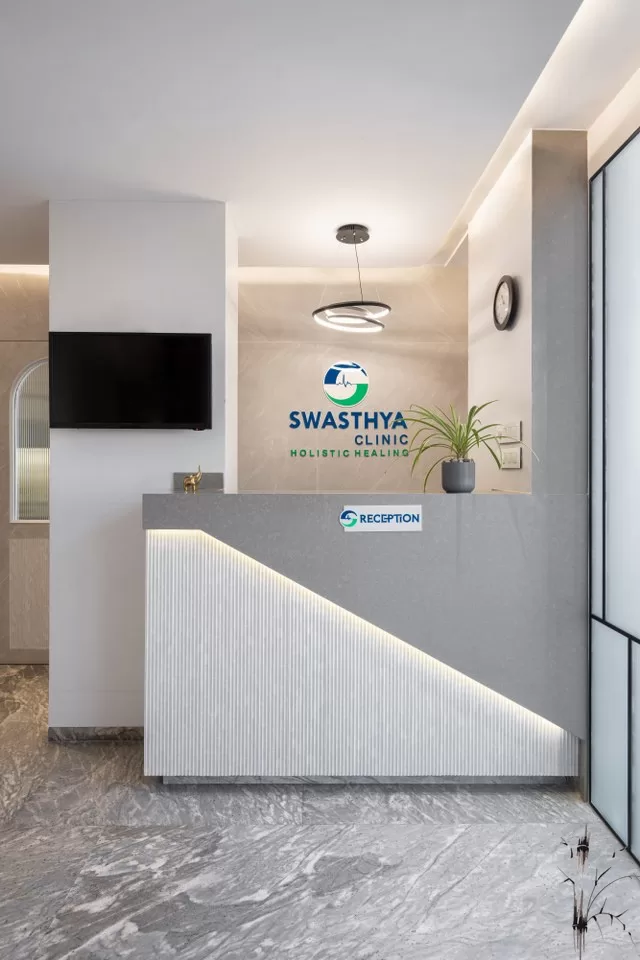 By incorporating Art & Natural Plants into a clinic design, it was possible to create a unique and engaging environment that supports patient care and enhances the overall patient experience and provides a calming and supportive environment.
Using WPC louvers for seamless surfaces in a healthcare environment, it is possible to create a functional, sustainable, and aesthetically pleasing design that supports patient care.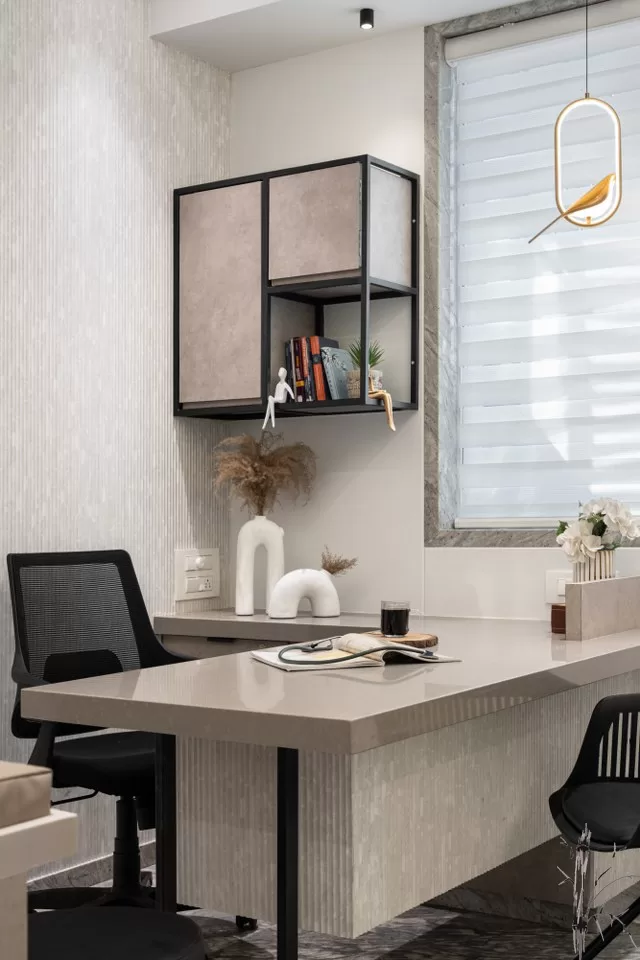 Using maintenance-free surfaces like stone tops in clinic desks can be a great way to reduce the need for ongoing maintenance and upkeep while also enhancing the overall aesthetic and functionality of the space. Quartz stone used in table tops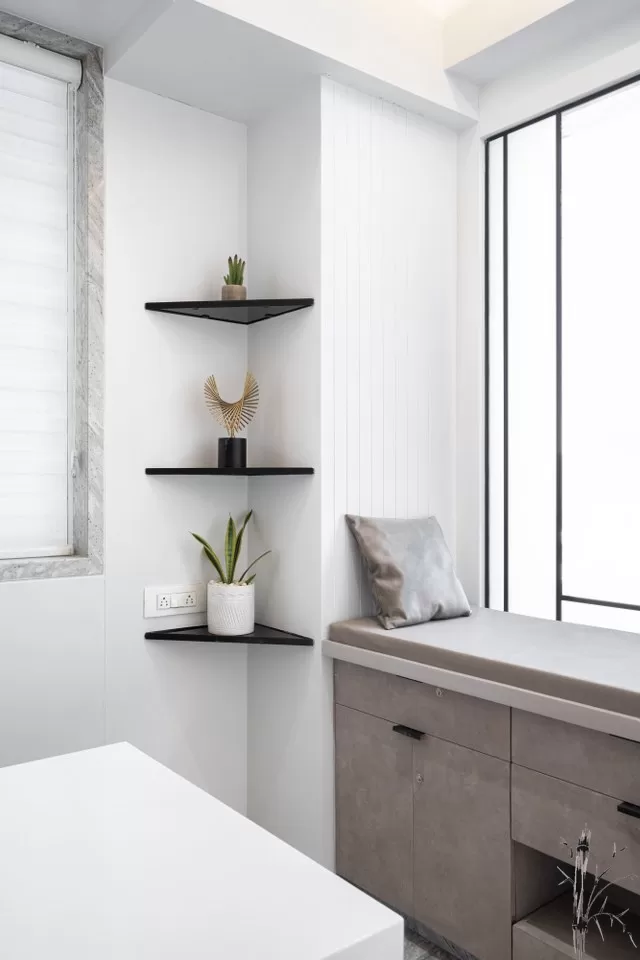 We have used Glass – a versatile material for clinic design, as it can provide both privacy and lighting while also adding a modern and aesthetically pleasing element to the space. Use of fluted glass in door shutters – added different texture to the space- while NR frosted glass where to provide privacy is used.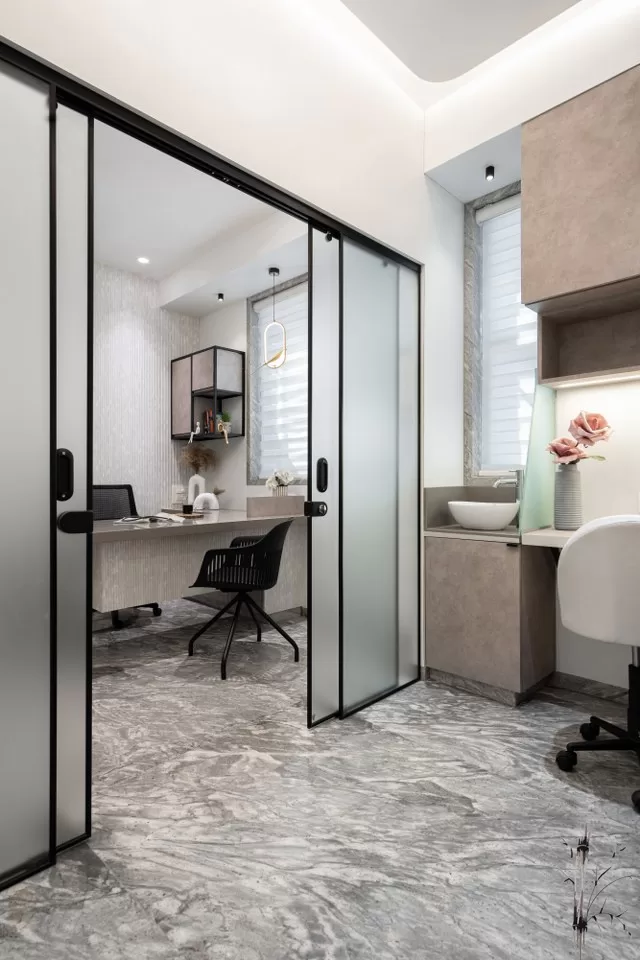 Using Tile for cladding on walls is a great way to create neat and maintenance-free surfaces in a clinic. Lighter colors and simpler patterns can make the space feel larger and more open.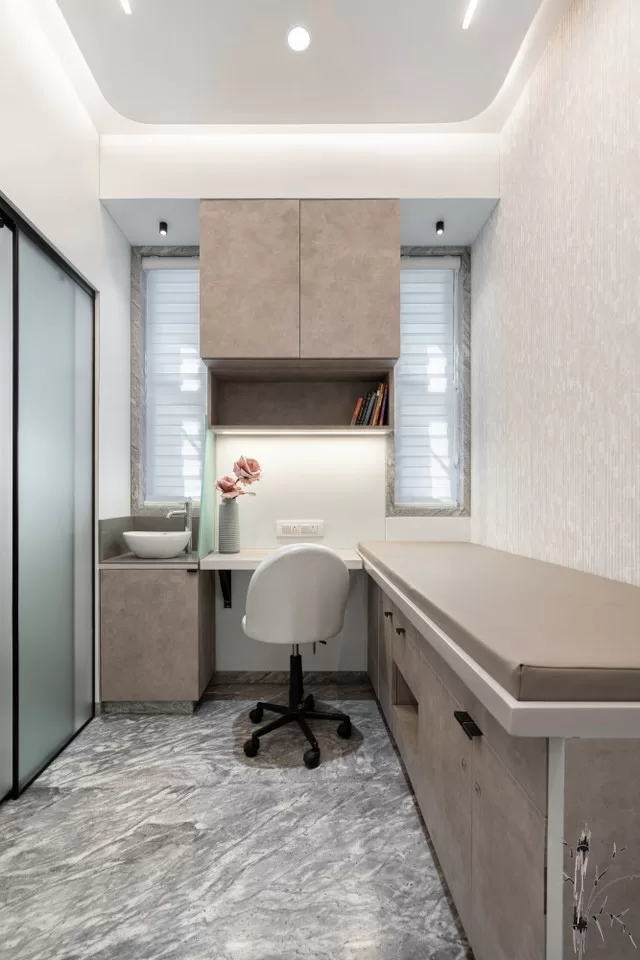 Granite stone flooring is chosen for clinic because of its durability in high foot fall areas, low maintenance in case of heavy machine movements, and attractive appearance. It gives flexibility to repolish in case of natural stone surfaces over a long run making it more sustainable material.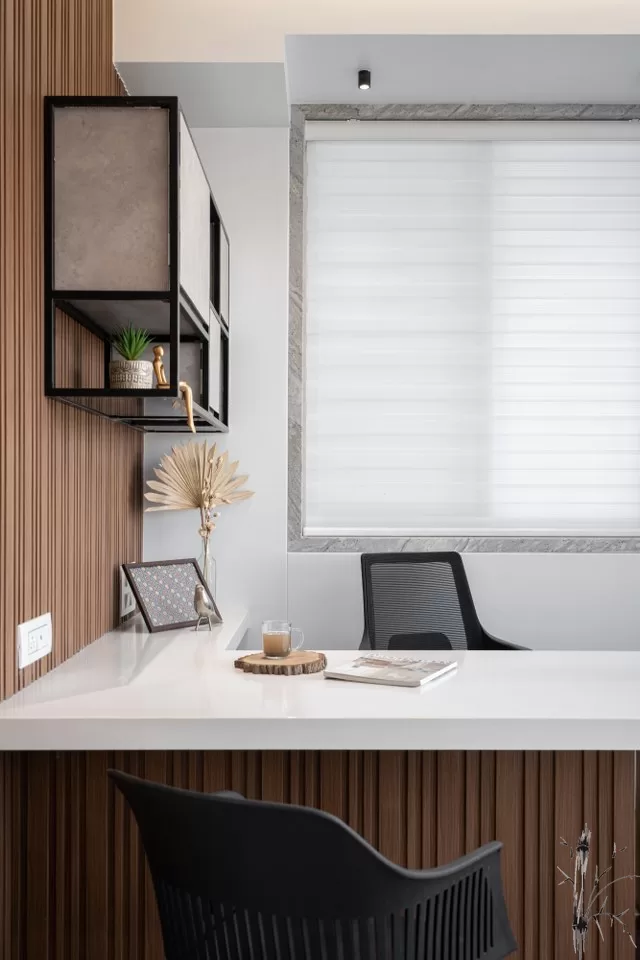 Minimal furniture in clinic is creating clean and uncluttered look, providing more space for patients and staff to move around. The checking table for patients have necessary storage in drawers and a climbing step-up foot rest for patient's safety and comfort.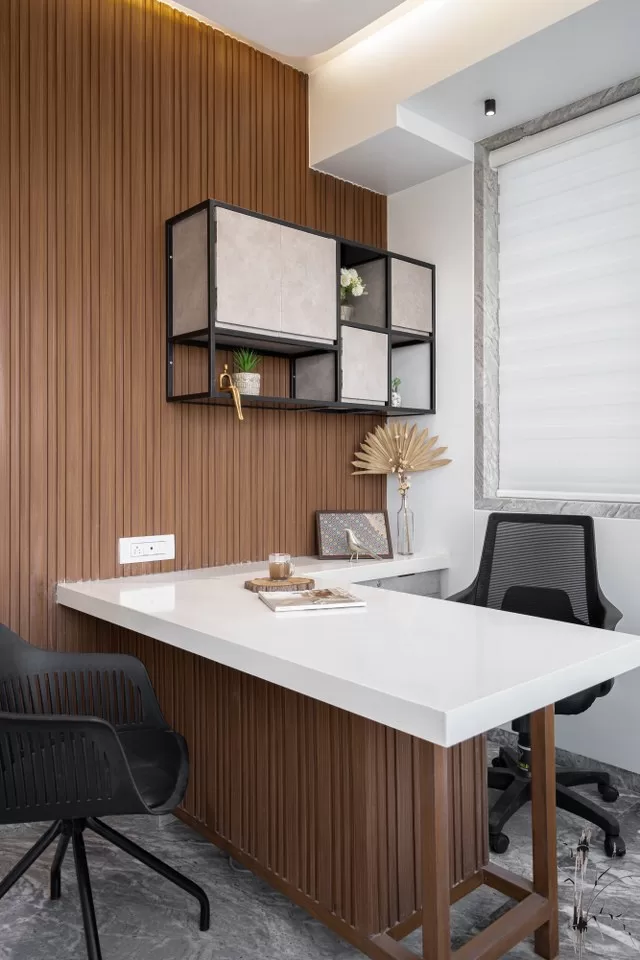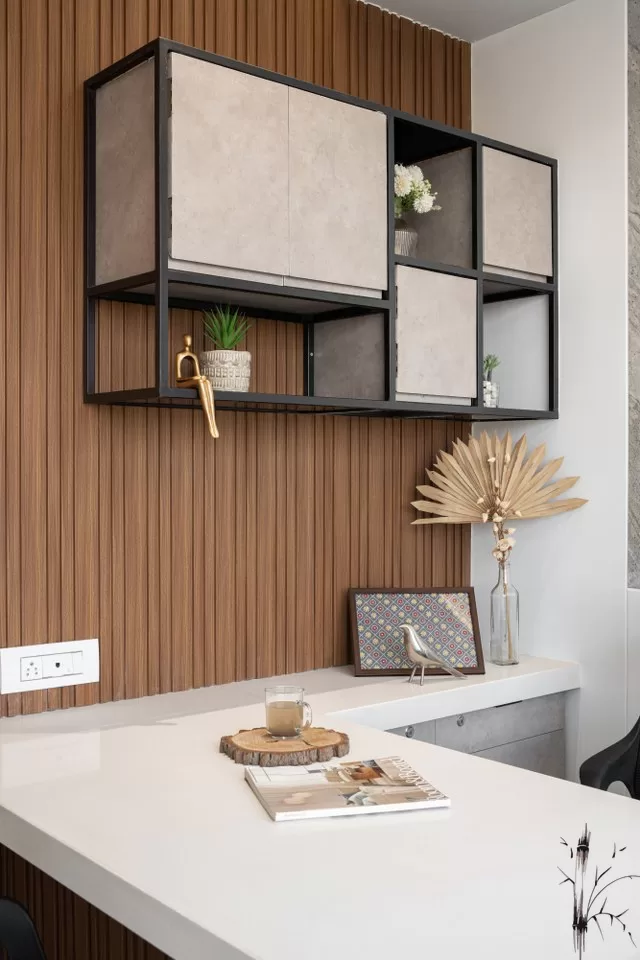 Ward area for day care procedures is designed with 3 beds – with oxygen support – a folding panel is run for it behind the beds which is incorporated in to the furniture design. Necessary plug points are given in panel for required medical equipment.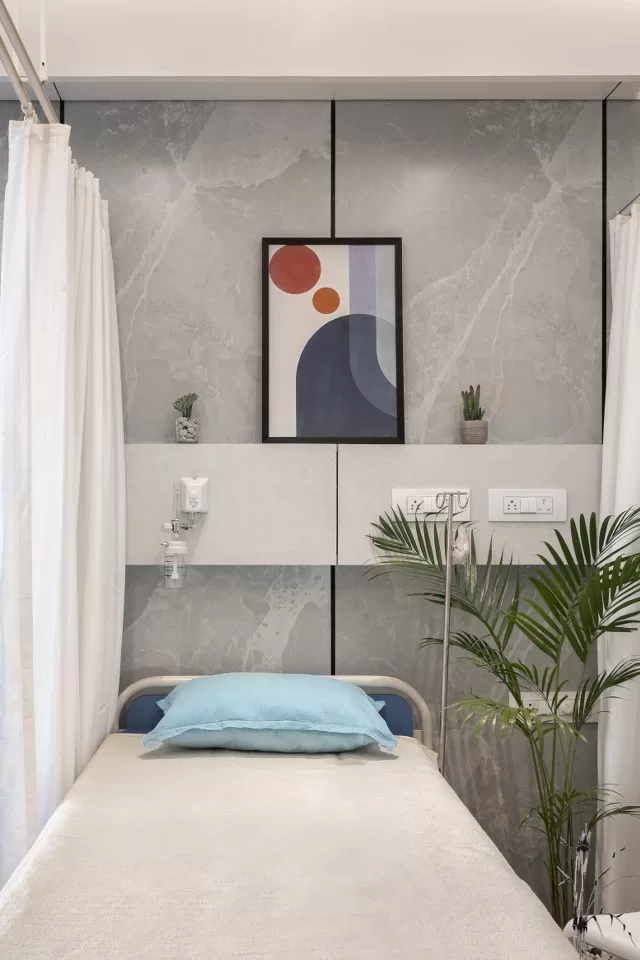 Clinic has emergency escape door which opens on back side marginal space of the building it also served as a passage for bio-waste management – which didn't disturb the workflow of the clinic.
Fact File
Designed by : Charcoal Hues Design Studio
Project Type : Healthcare Interior Design
Project Name : Swasthya – Day Care & Holistic Healing Clinic
Location : Opp. VR Mall, Dumas Road, Vesu, Surat
Year Built : 2023
Duration of the project : 9 Months
Project Size : 1000 sq.ft
Project Cost : 25 lakhs
Principal Architect : Heena Upadhyay & Ar. Krunal Upadhyay
Photograph Courtesy : Manan Surti
Products / Materials / Vendors : Finishes – Veneer Point, Shiv Shakti Laminates / Wallcovering / Cladding – MNM Tiles / Construction Materials – Naturo Protect / Lighting – Sunshine Lights / Doors and Partitions – Sparkle Glass / Sanitaryware – Jaquar / Furniture – Vulture Furniture / Paint – Dulux, Asian Paints / Artefacts – Mango Art, IKEA India / Hardware – Oasis Global Hardware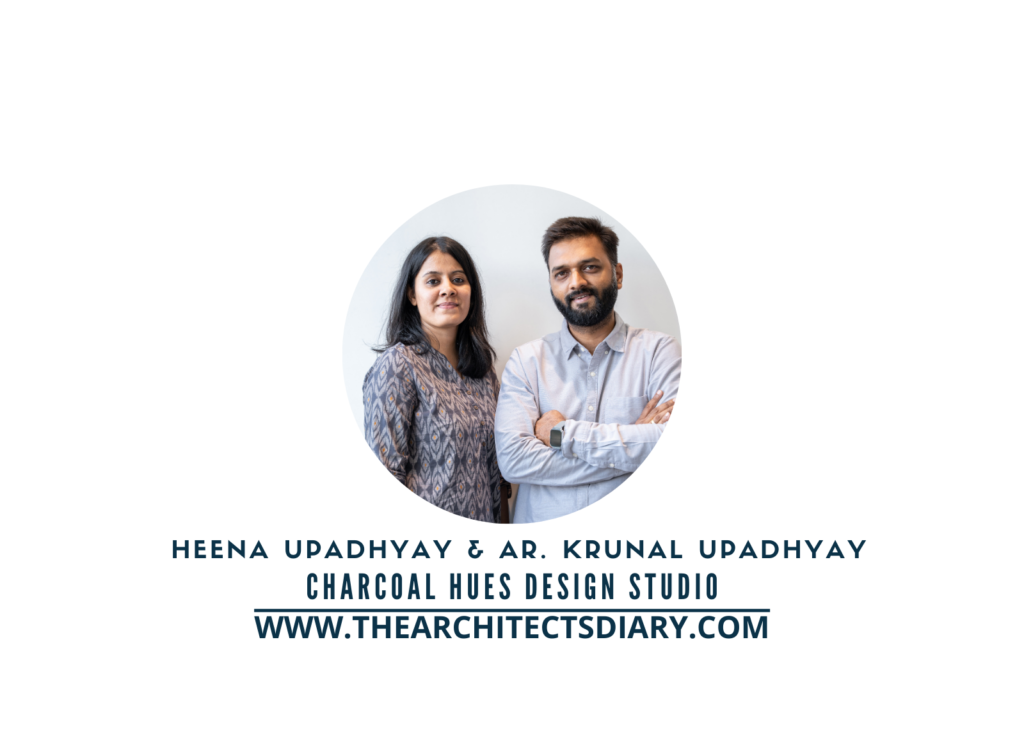 Firm's Instagram Link : Charcoal Hues Design Studio
Firm's Facebook Link : Charcoal Hues Design Studio
For Similar Project >> Sparsh Skin Clinic Office Interior Design In Nashik, Maharashtra
The post Healthcare Design For "Swasthya" – Day Care & Holistic Healing Clinic | Charcoal Hues Design Studio appeared first on The Architects Diary.