Among the tropical territory of Kerala, lies a symphony of earthy colors, terracotta jaalis and skylights for Mr. Shabeer.
Grey and White Stacked boxes, Terracotta jaali and Skylights Form this Residence | SuEn Studio
Visit: SuEn Studio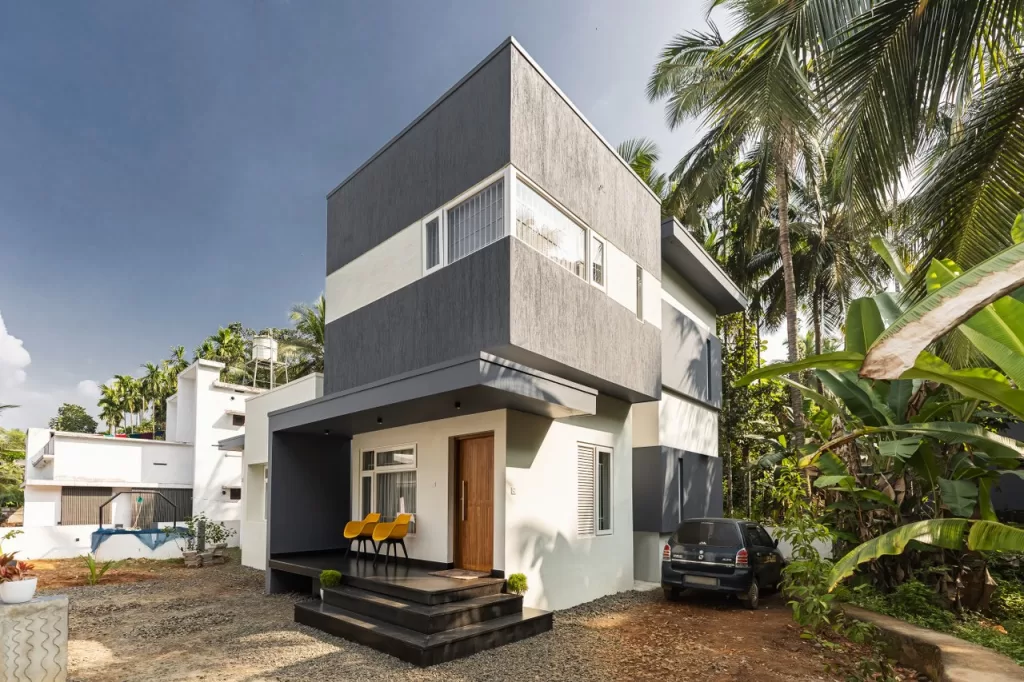 Design Overview
The four-bedroom house is divided into three zones, ensuring privacy for each of its spaces. Grey and white boxes, terracotta jaali and skylights form this residence set in a quiet village area in Perinthalmanna.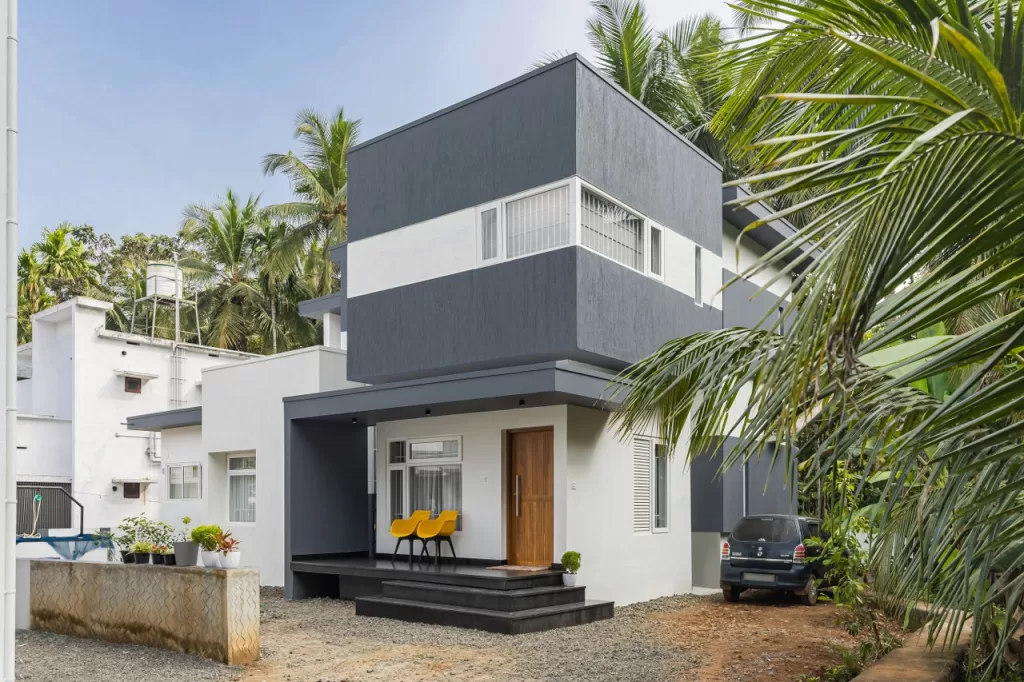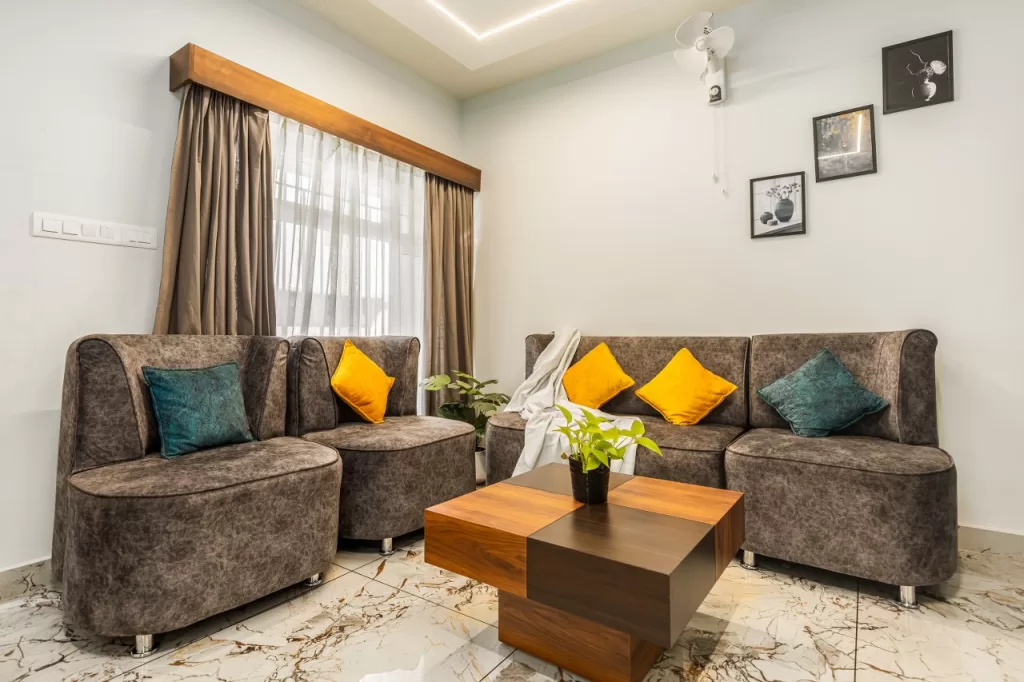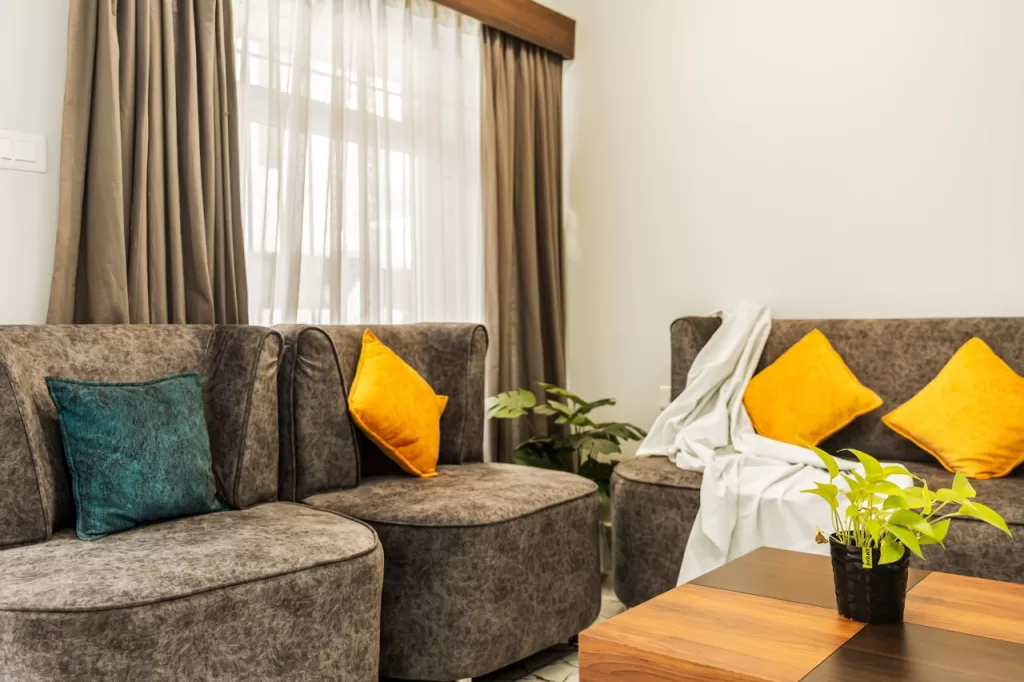 The entry patio, living area and guest bedroom forms the first zone. Another bedroom, dining space and staircase forms the second zone and the third zone has the kitchen and work area. The first zone has two bedrooms on the first floor.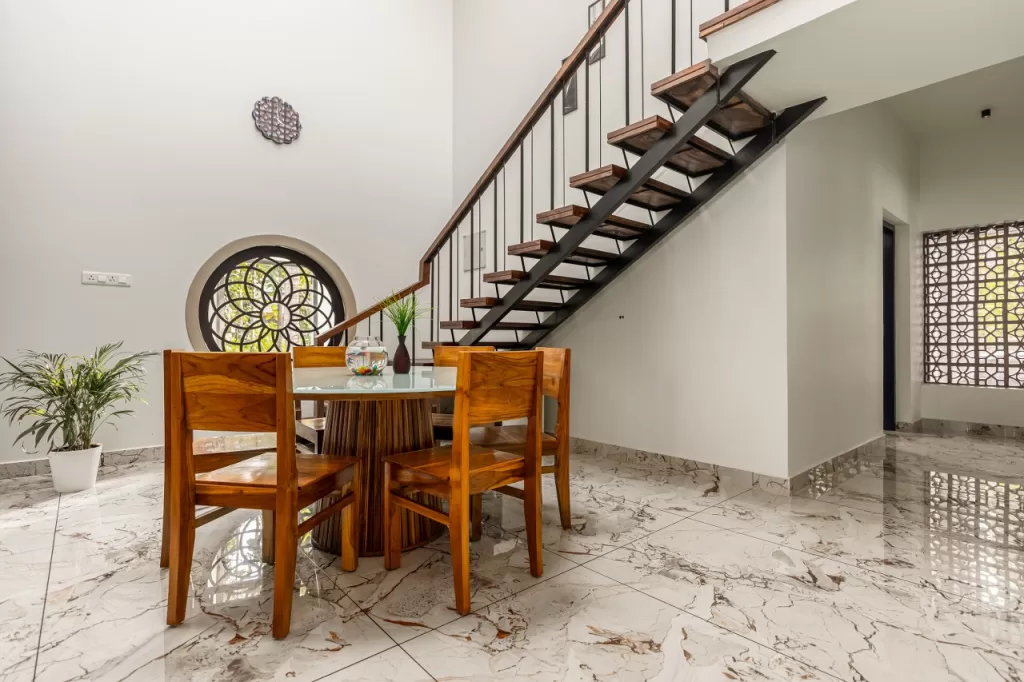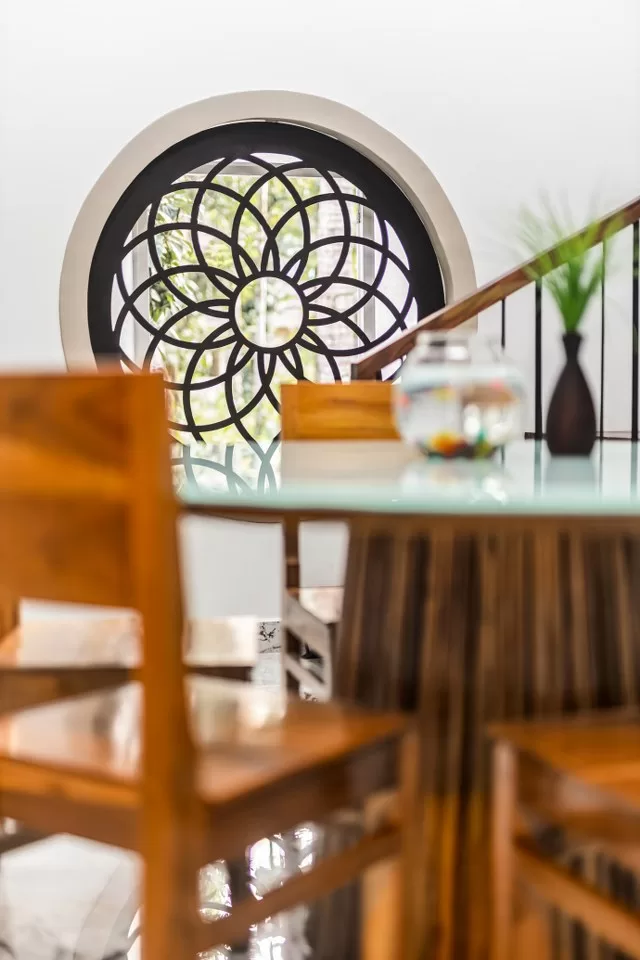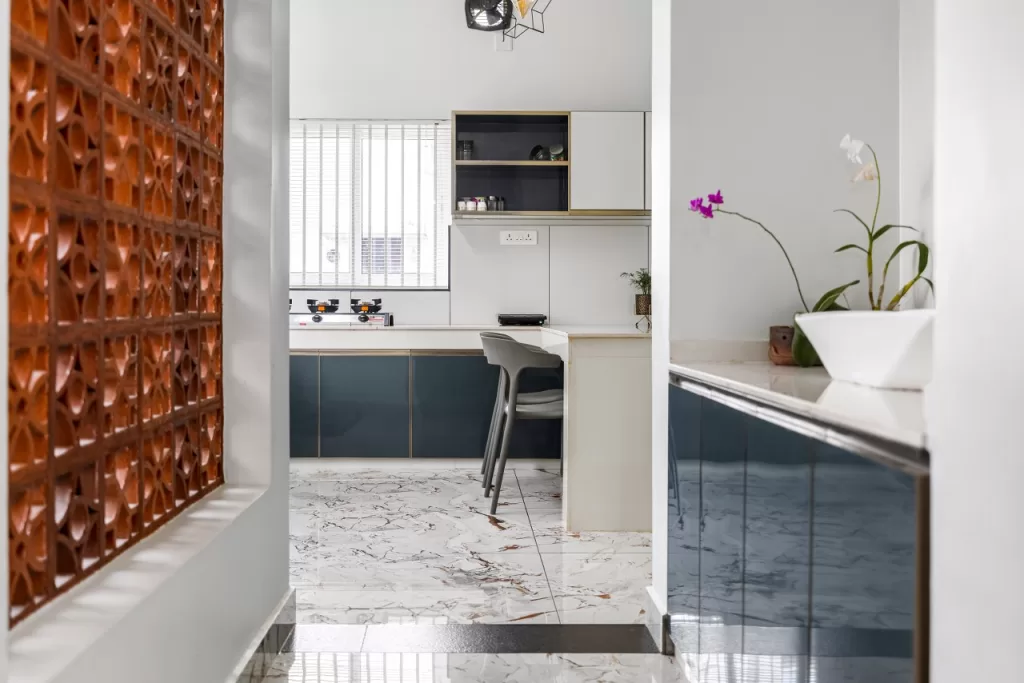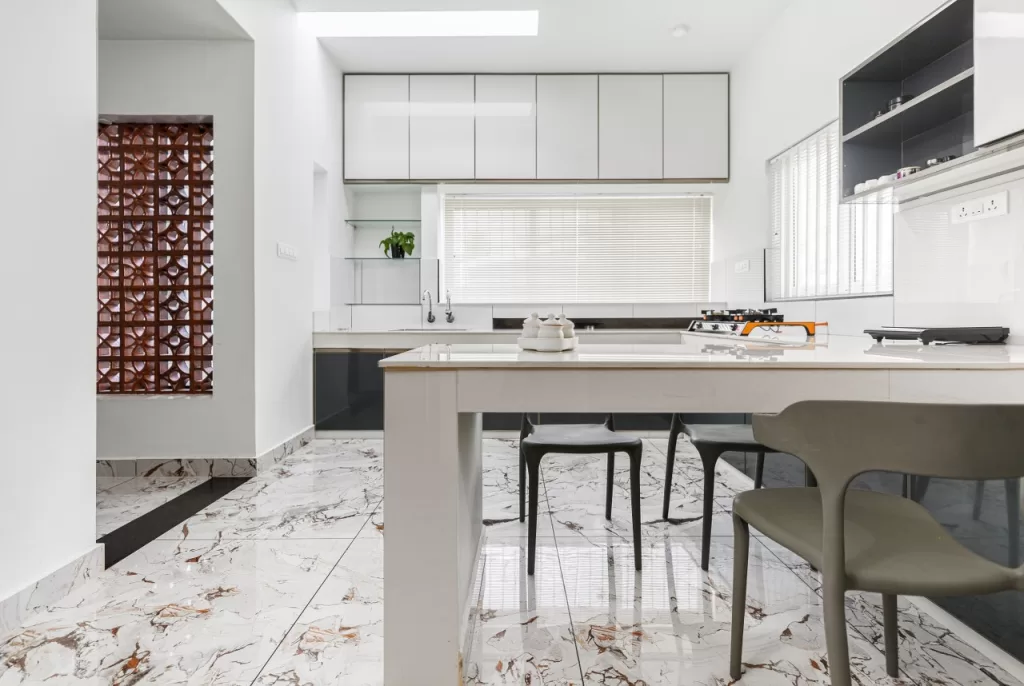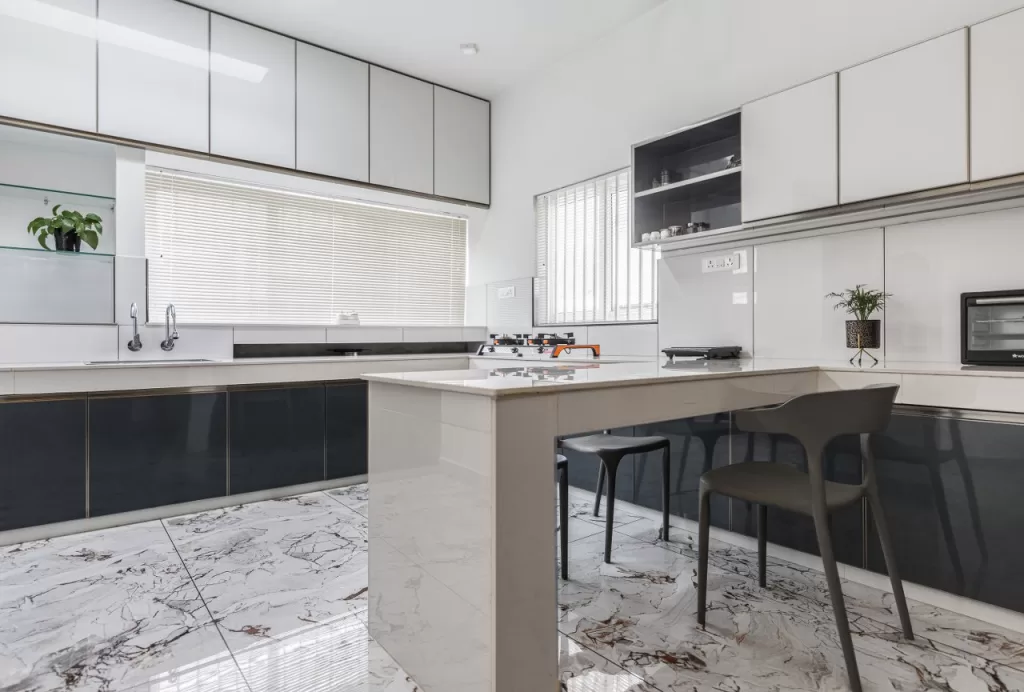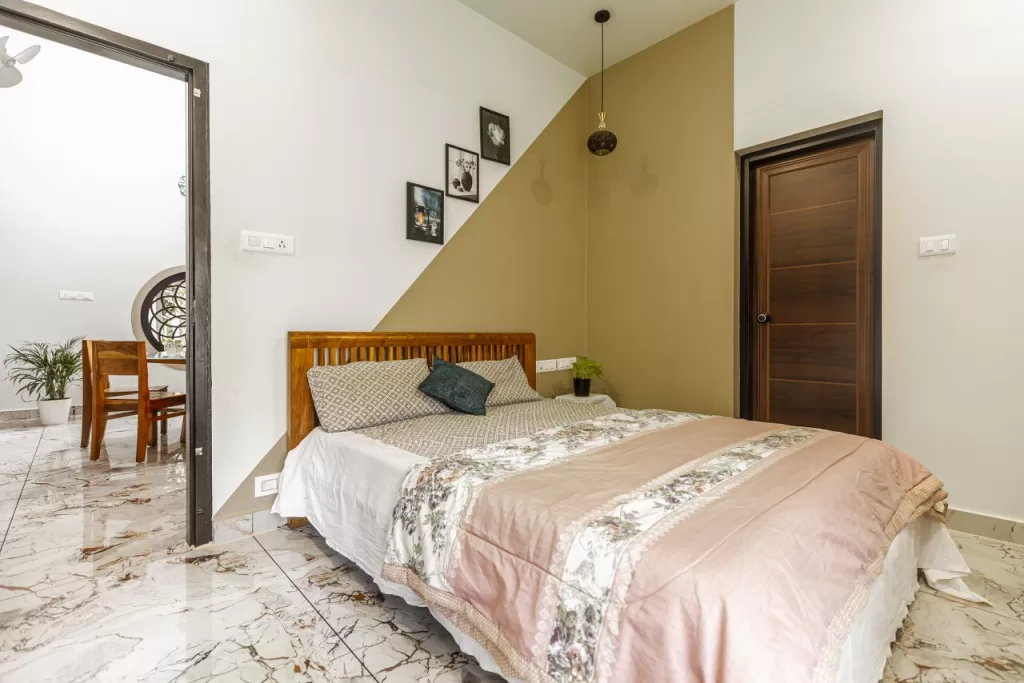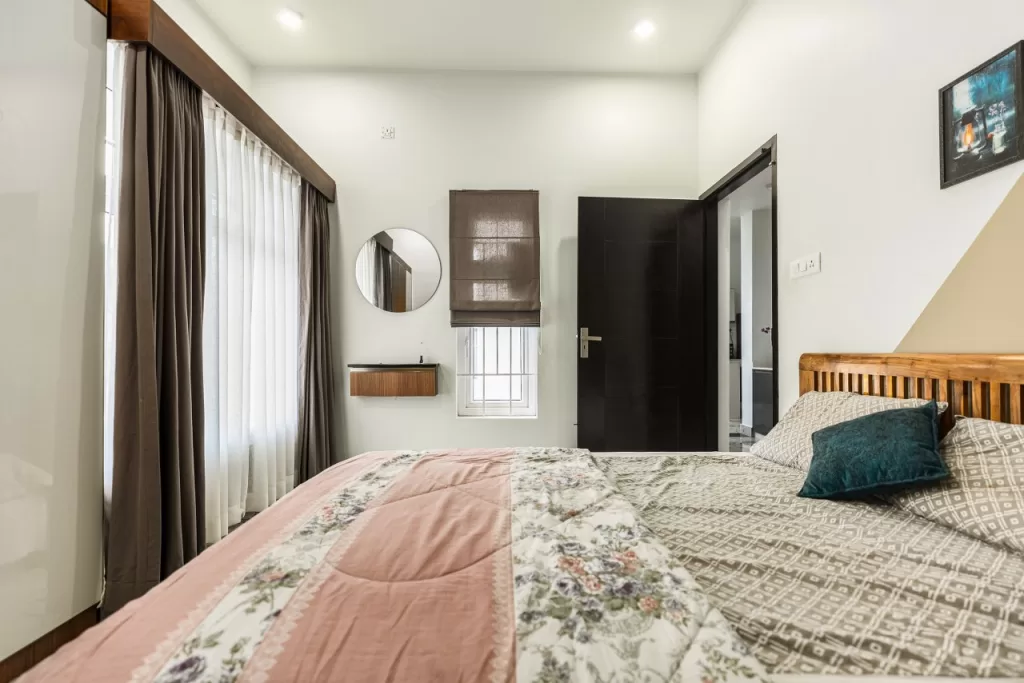 Design Elements and Combinations
Yellow elements in between the greys and whites of the spaces add contrast to the rooms. Circular window and skylight, and terracotta jali wall in the common spaces add an interesting play of light and shade inside the residence. The dining space is also topped with a monochrome double-height wall which reaches the upper floor.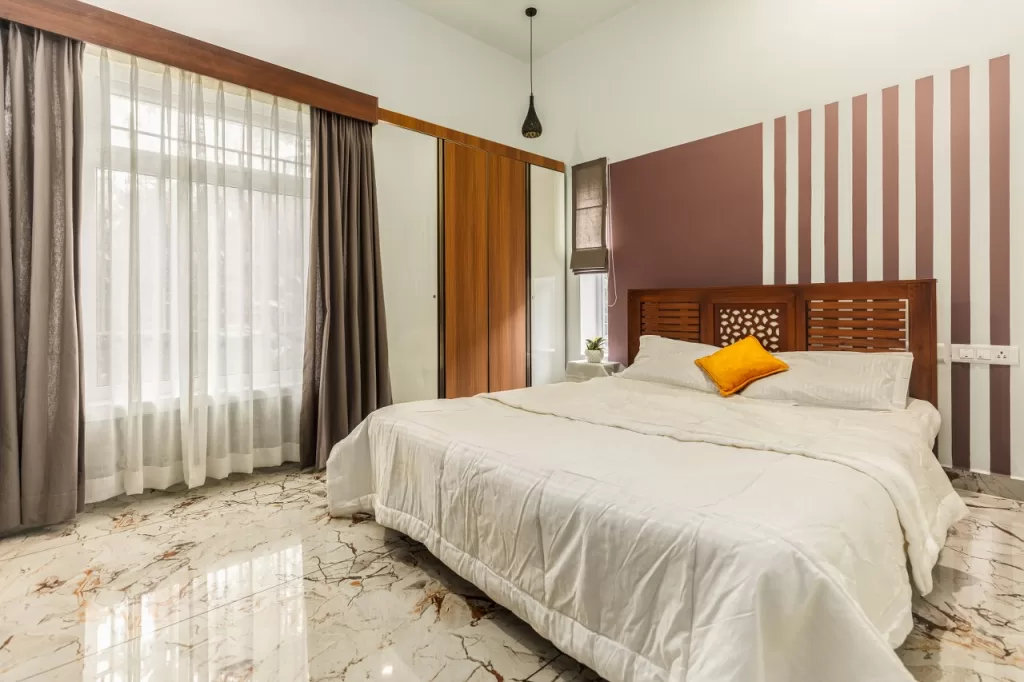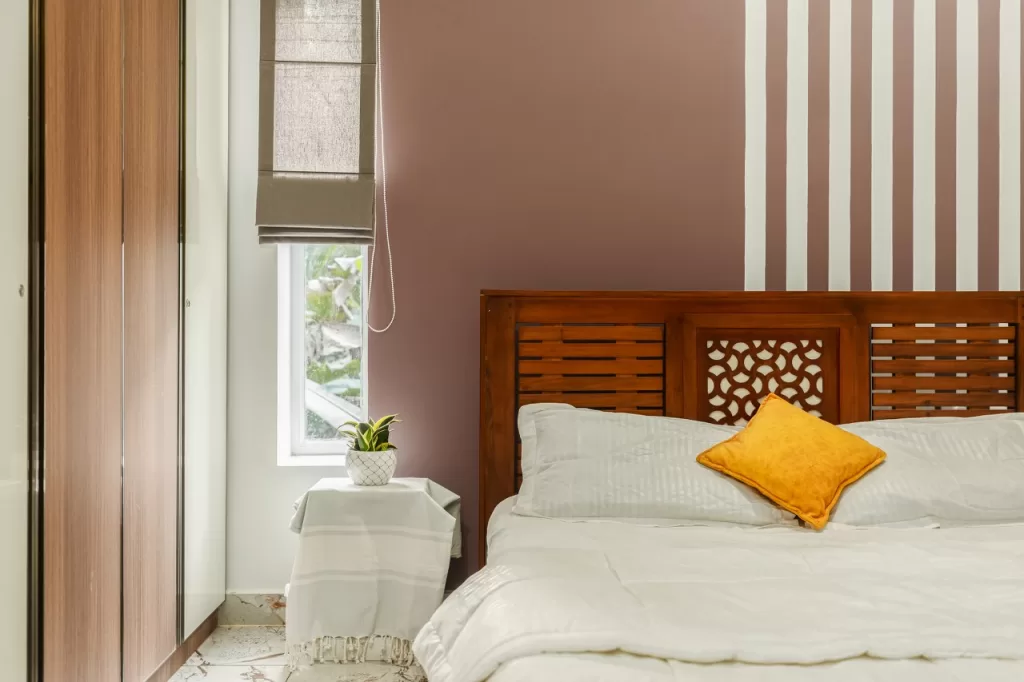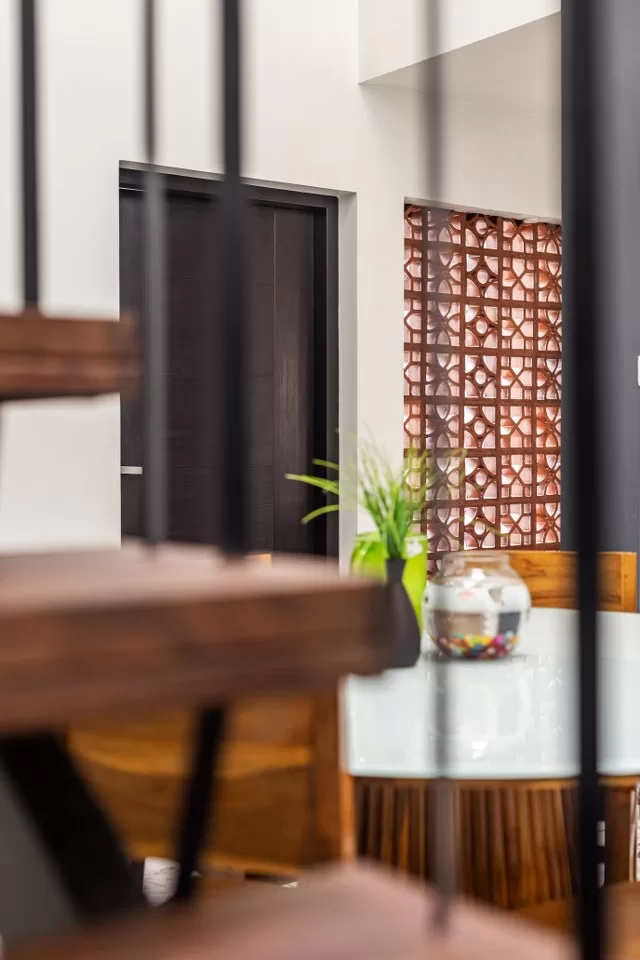 A sleek metal staircase with cantilevered wooden treads gives access to the two bedrooms in the upper storey. Easy-to-maintain house plants like pothos and areca palm have been added in various corners to bring in good quality air and freshness to the house.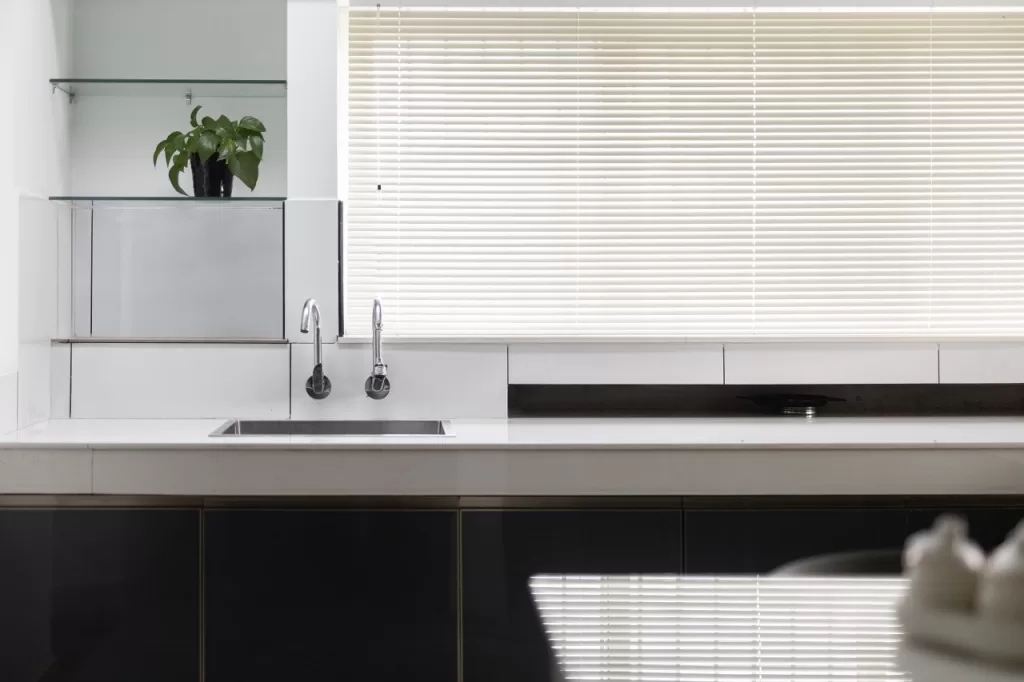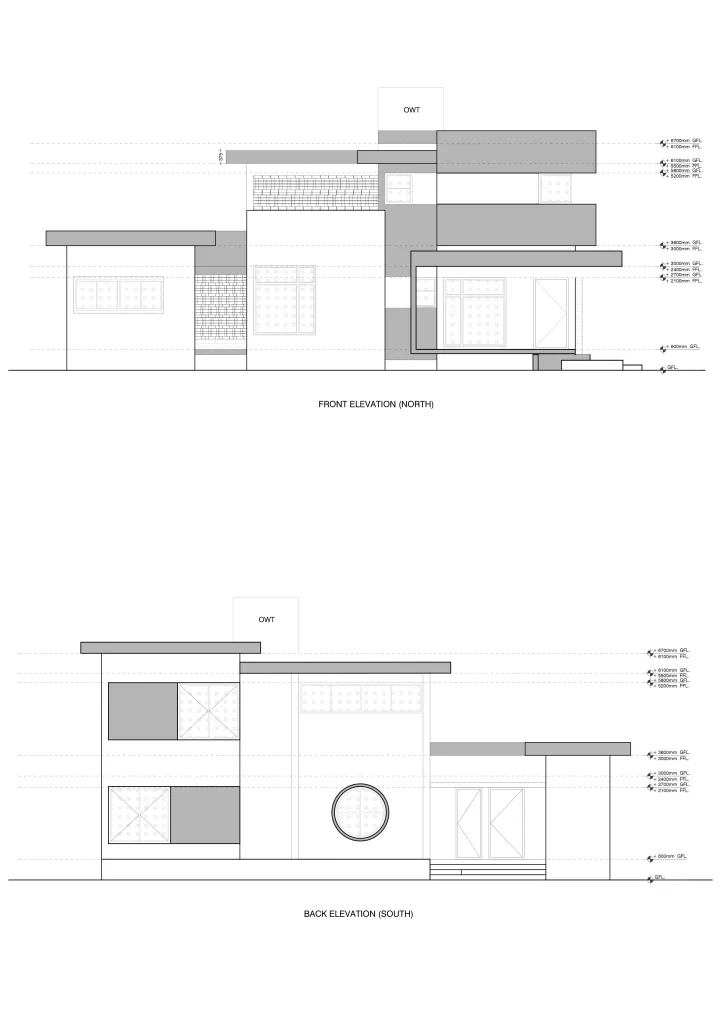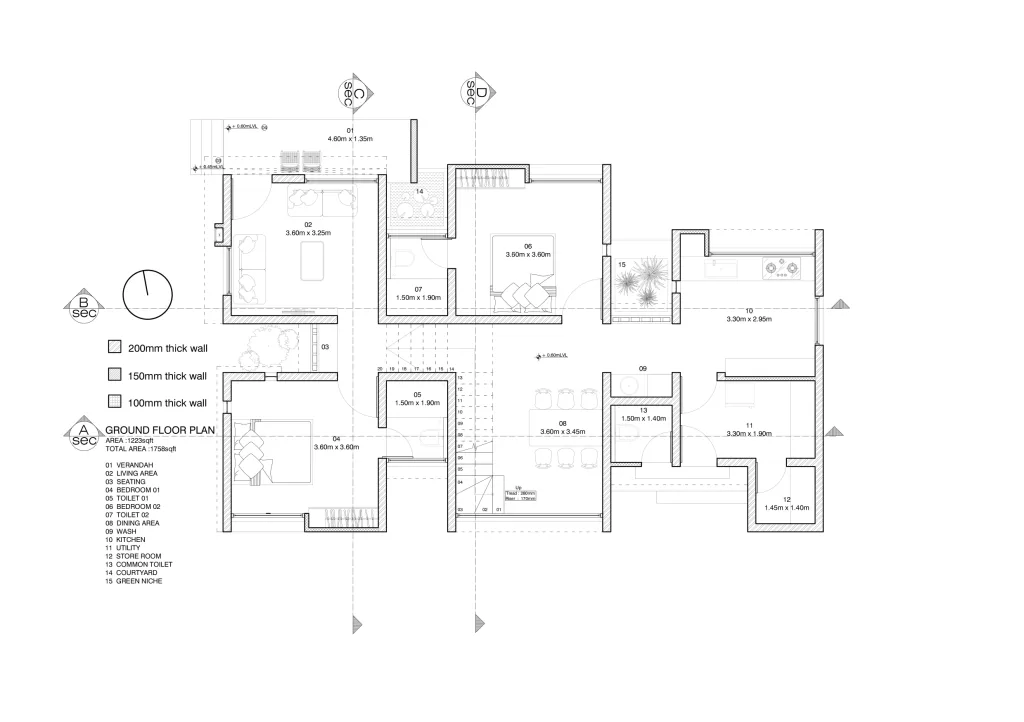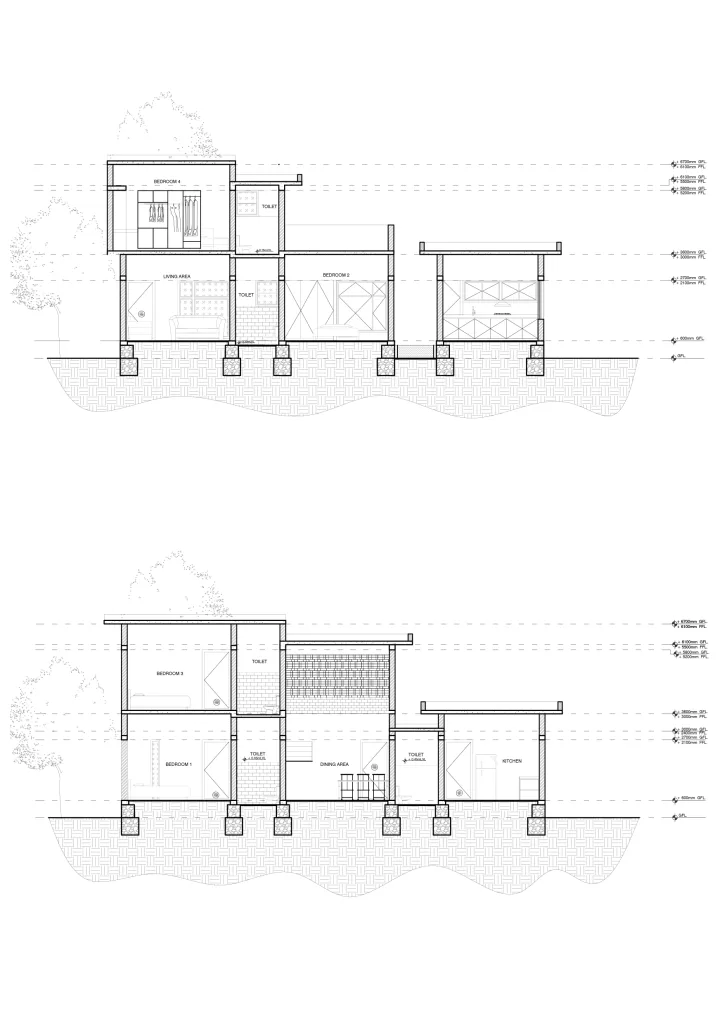 Fact File
Designed by: SuEn Studio
Project Type: Residential Architecture Design
Project Name: Box House
Location: Perinthalmanna, Kerala
Year Built: 2022
Duration of the project: 2 Years
Plot Area: 6 cents
Project Size: 1758 Sq.ft
Project Cost: 30 Lakhs
Clients: Mr. Shabeer
Principal Architects: Ar. Suhail Kizhissery & Ar. Farheen Haris
Team Design Credits: Arun A, Ashfaq Malik & Vandana Raghuram
Photograph Courtesy: Spirit Wall Studio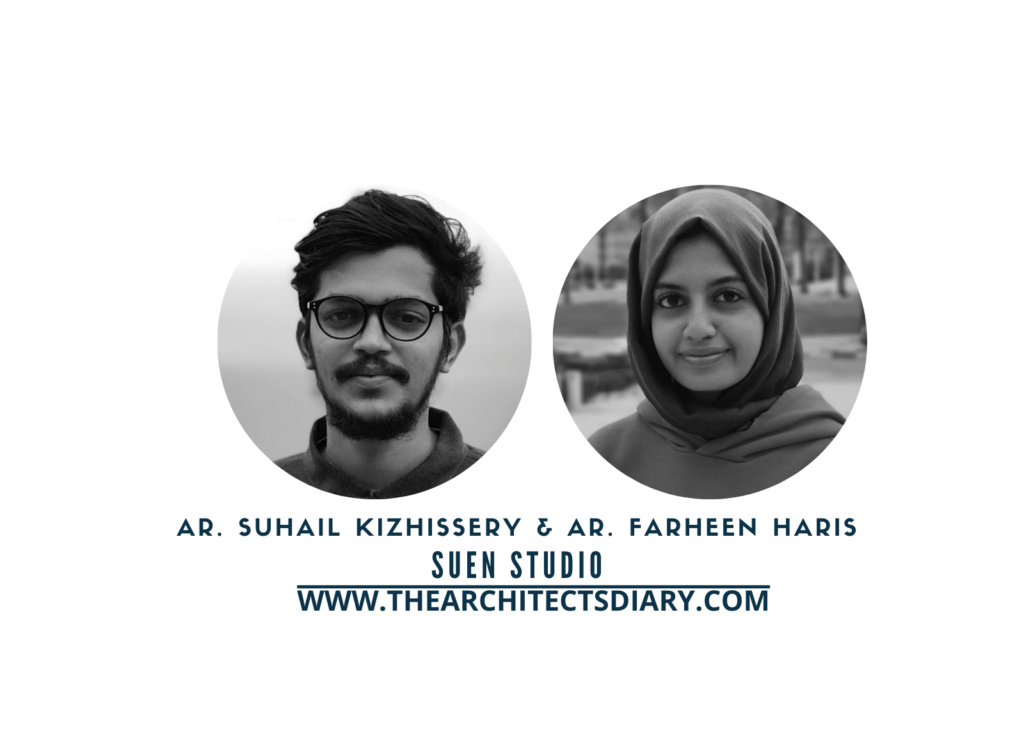 Firm's Instagram Link: SuEn Studio
Firm's Facebook Link: SuEn Studio
For Similar Projects >> Baag-E-Fursat, A Place Of Tranquility & Peace And An Escape From The City's Hustle Bustle
The post Grey and White Stacked boxes, Terracotta jaali and Skylights Form this Residence | SuEn Studio appeared first on The Architects Diary.