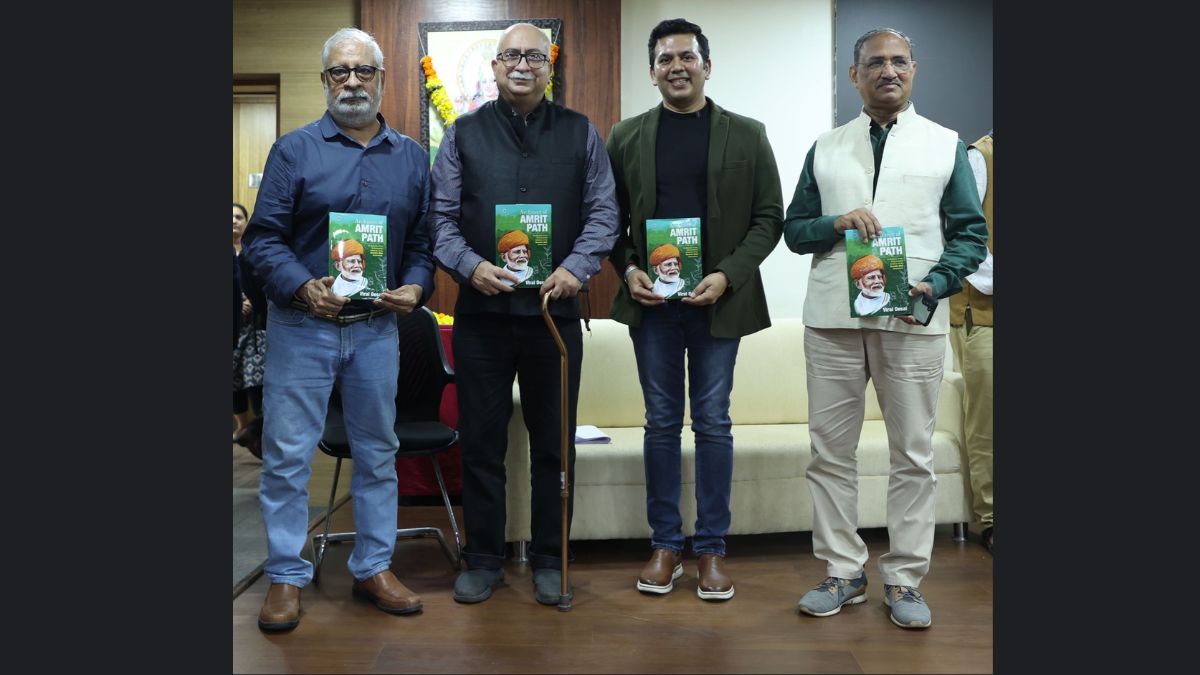 Mumbai (Maharashtra) [India], August 26: Mumbai, renowned for its bustling energy, witnessed an electrifying spectacle as the acclaimed businessman, environmentalist, and author Viral Desai, fondly known as the Green Man, unveiled his latest literary work, 'Architect of Amritpath.' The grand book launch ceremony took place at the Vivekanand Education Society, where an impressive roster of more than 22 colleges provided the perfect backdrop for this momentous occasion. 
This setting, the Vivekanand Education Society, was not merely a venue but also an embodiment of the ideals celebrated at this event, setting the stage for a convergence of luminaries from Mumbai's educational realm – an occasion reminiscent of the fusion of two eminent Narendras from India's history.
In a moment of delight, Viral Desai shared his thoughts, stating, "In the golden archives of Indian history, the two Narendras who have illuminated India and its essence before the world have indirectly united on this platform. Just as Swami Vivekananda College upholds the ideals of Vivekanandaji, my book draws inspiration from Prime Minister Narendra Modi's environmental initiatives."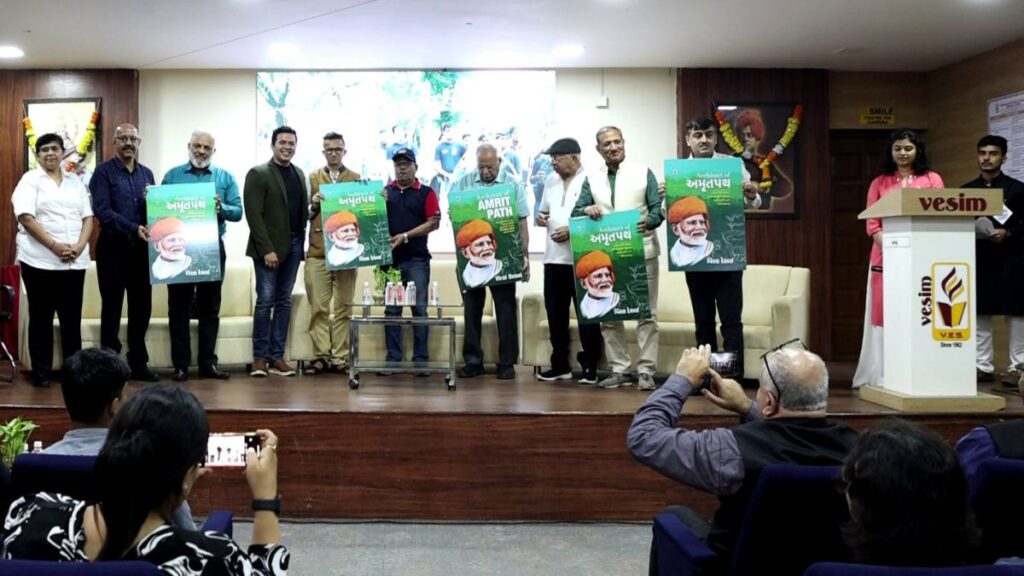 The event unfolded with purpose and admiration as Viral Desai delved into the significant strides India has taken in the arena of climate action. Before a captivated audience of college students, he expounded upon India's ascent as a global frontrunner in combating climate change, shedding light on the nation's unwavering commitment to nurturing a sustainable future.
Distinguished figures graced the Mumbai launch of 'Architect of Amritpath,' including the eminent sports journalist Chirag Doshi, the charismatic RJ Jeeturaj, trustee of the Vivekanand Education Society Rajesh Gehani, and the organization's esteemed director, Satish Modh. The presence of these notable personalities elevated the grandeur of the event, rendering it an occasion to be cherished.
Dr. Jyoti Chandwani and her team, instrumental in orchestrating this event, expressed their impressions, stating, "We are highly impressed with the presentation of the book 'Architect of Amritpath' by Viral Desai. The book 'Architect of Amritpath,' a literary offering of profound significance, stands out for its publication in two languages, English and Gujarati, thereby catering to a diverse readership. The book has resonated deeply with environmentalists and the youth alike, amassing a substantial response for its poignant exploration of India's ecological pursuits and visionary strides.
Viral Desai's journey as an industrialist, environmentalist, and now an author mirrors the narrative of a multifaceted individual committed to driving positive change. The release of 'Architect of Amritpath' not only adds a new dimension to Desai's illustrious journey but also serves as a rallying point for those deeply invested in India's sustainable progress.
The Mumbai launch of 'Architect of Amritpath' will undoubtedly reverberate as a seminal moment in the literary and environmental spheres, cementing Viral Desai's legacy as a Green Luminary and a beacon of sustainable change.