Decorated with longevity in mind, this family apartment stands true to its name, having both traditional and modern concepts in its living areas. Fusion House is a Surat-based apartment that boasts both open dimensions and ample space, which is complemented by the colours that its interior designer Studio Living Stone has used.
Fusion House is a Surat-based Apartment that Boasts Both Open Dimensions and Ample Space | Studio Living Stone
Visit: Studio Living Stone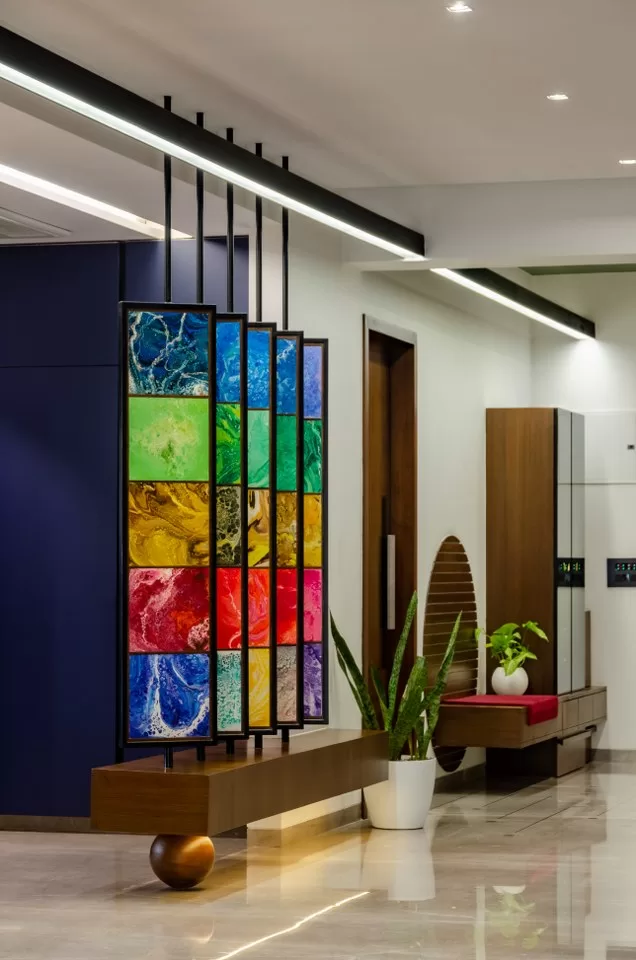 A brass inlay lines the entrance to the 3150 Sq.ft, four-bedroom apartment, which is meant to be a long-term home to its residents, a family of five. When approached with the project, Living Stone was asked to use minimal wood paneling and was also requested to reuse some furniture.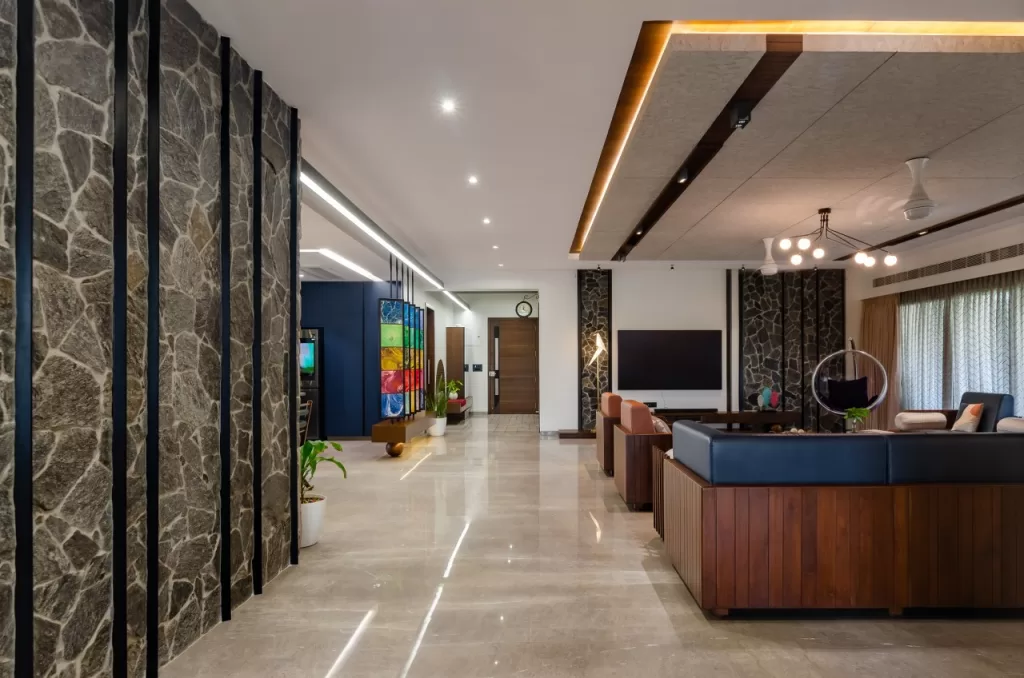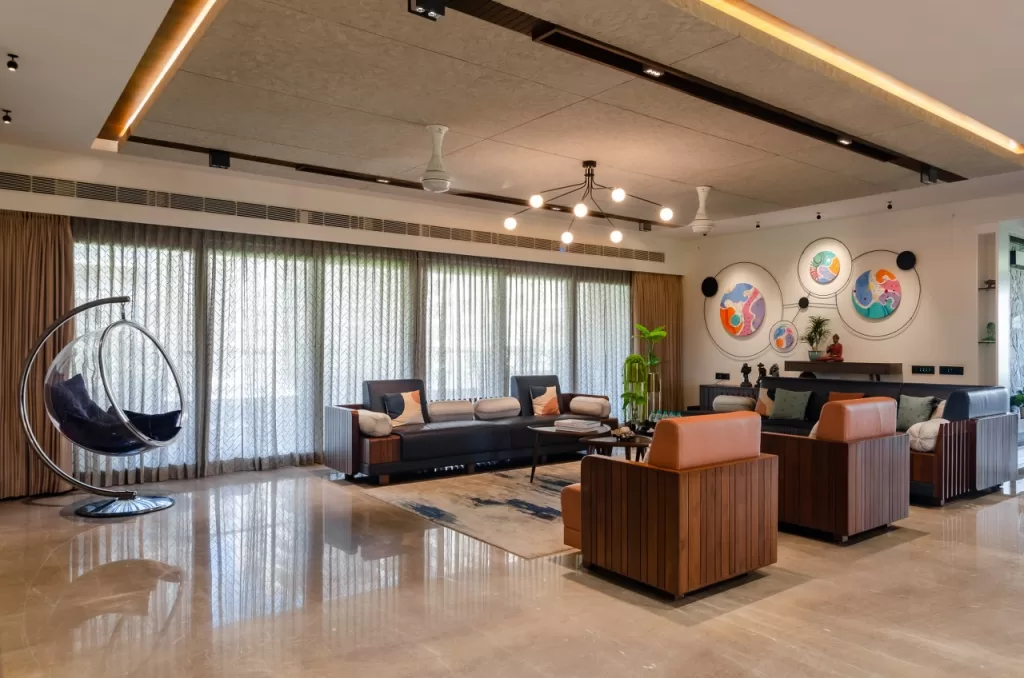 To that effect, the walls are stone-cladded with an inserted and customized metal, natural wood and stone adorn various spaces, while the epoxy flooring and PU colour give the home a vibrant look.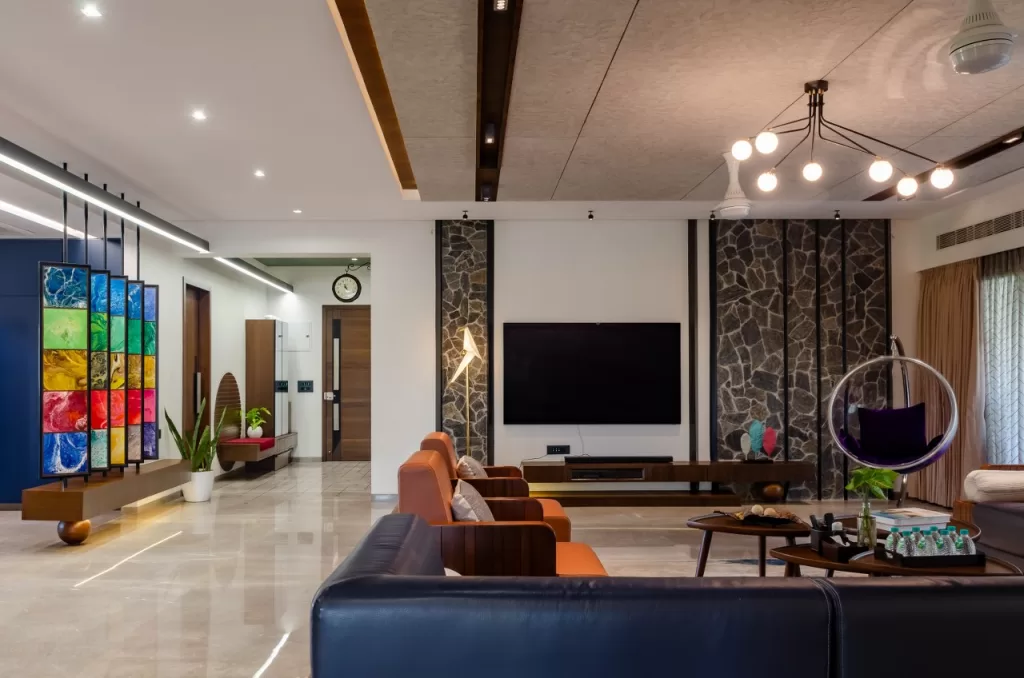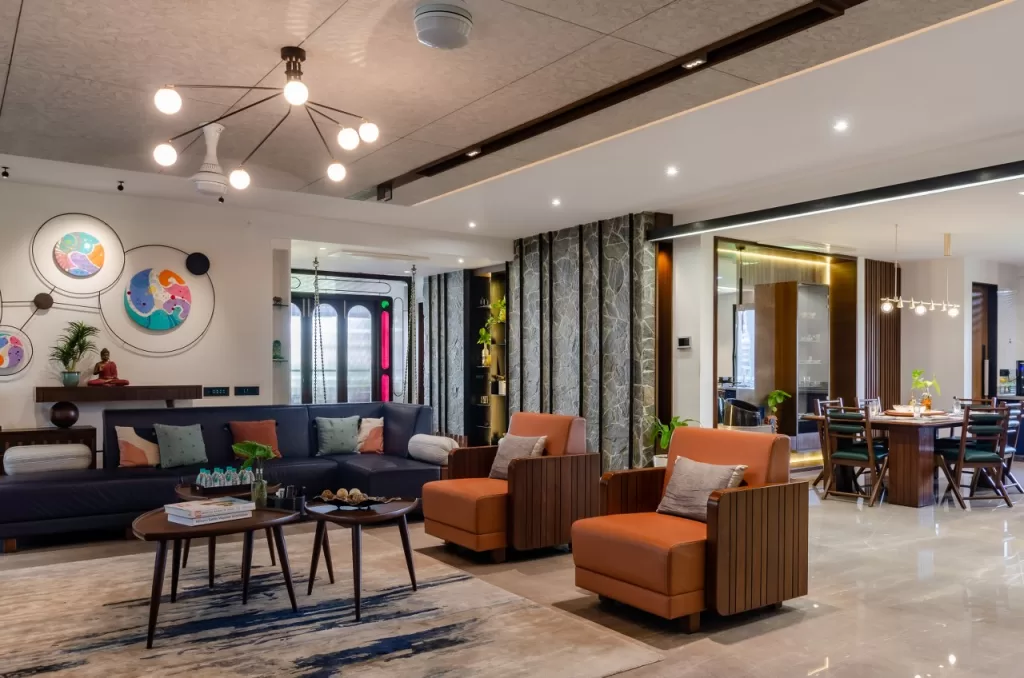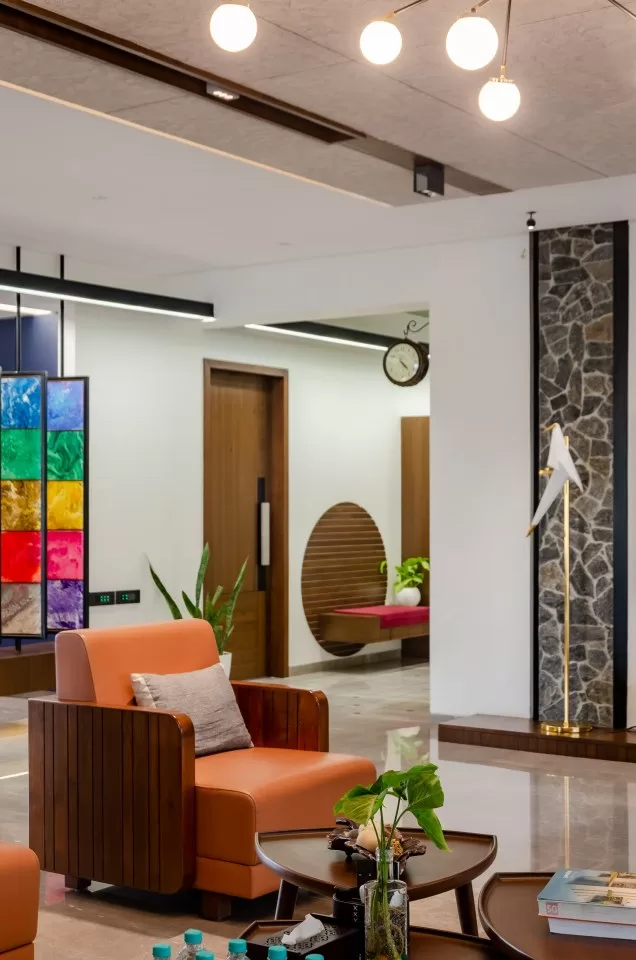 Opening into a modern balcony with galicha tiles to also include a traditional touch, and a swing looking over the view, the rather spacious common area has pop art on the walls and adjustable coloured mdf artwork by Nirali Gajjar, the installations segregating the dining area, keeping in mind the energy of three children and all of their other hosting requirements.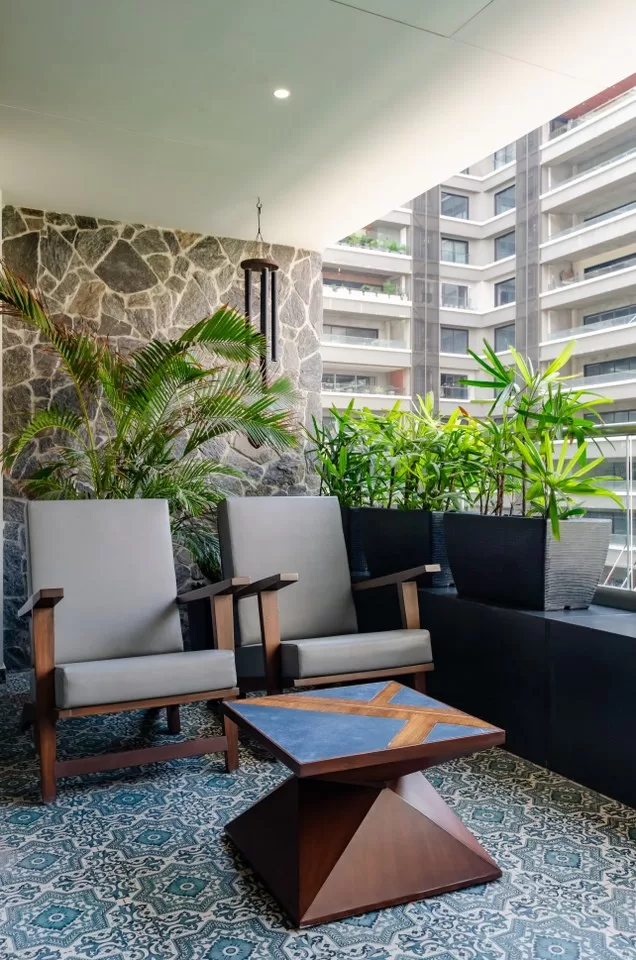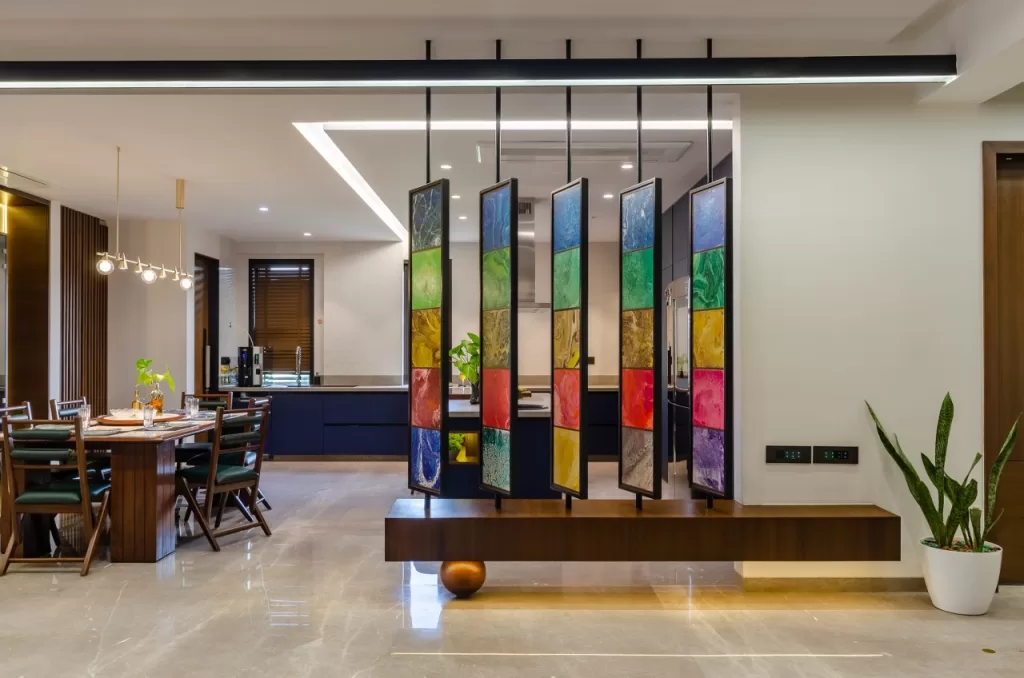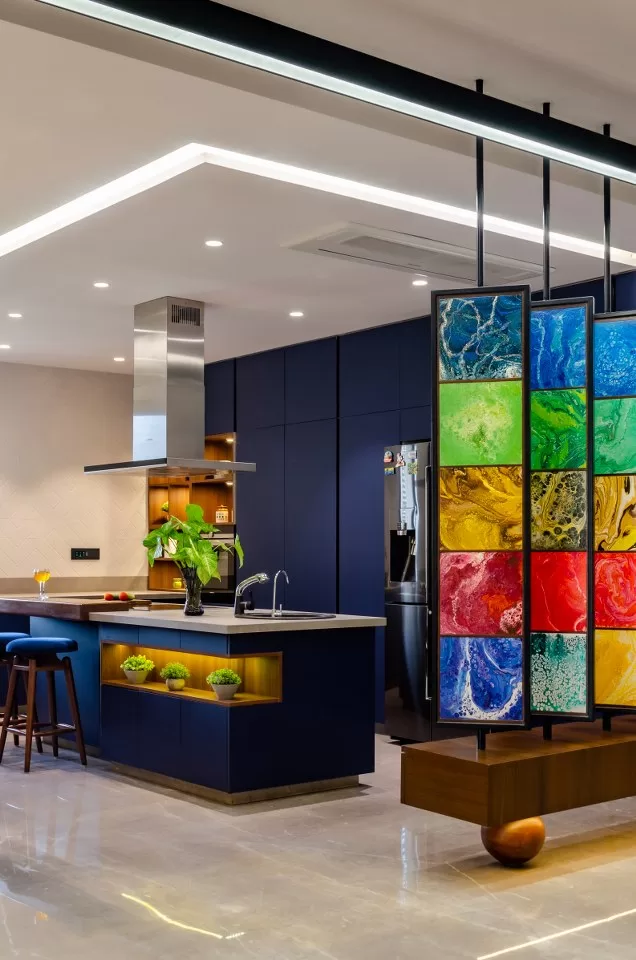 The dining area itself is styled with a kitchen island bar and sleek cabinets, where the light from windows filters in to make it an airy and comfortable yet stylish place for the family.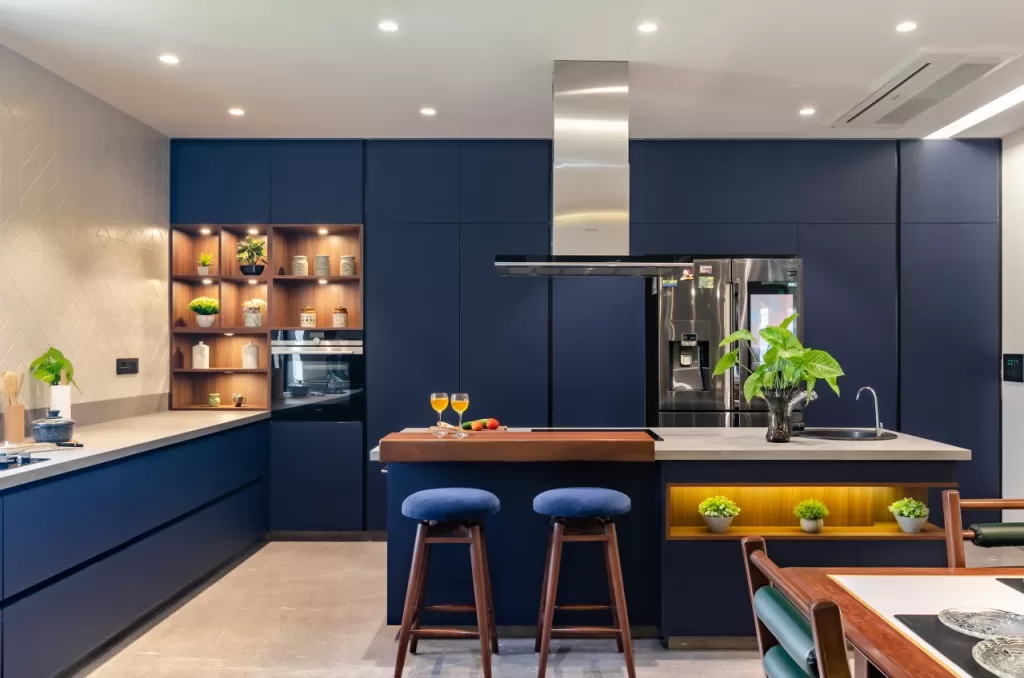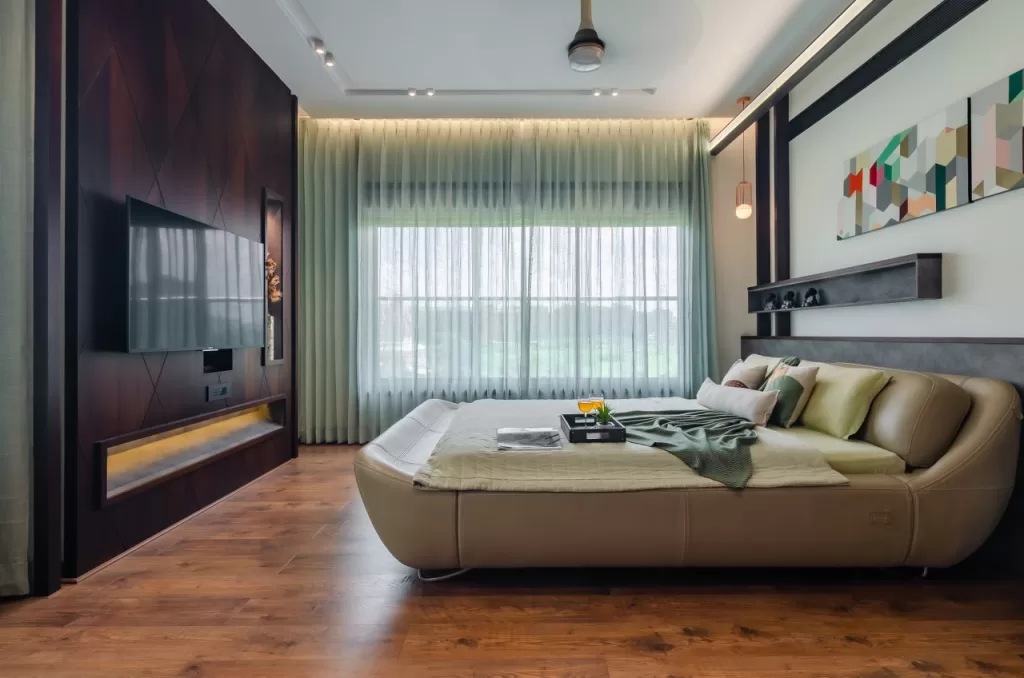 Additionally, the master bedroom has a spectacular, vintage leather-clothed bed frame that was refurbished by the studio.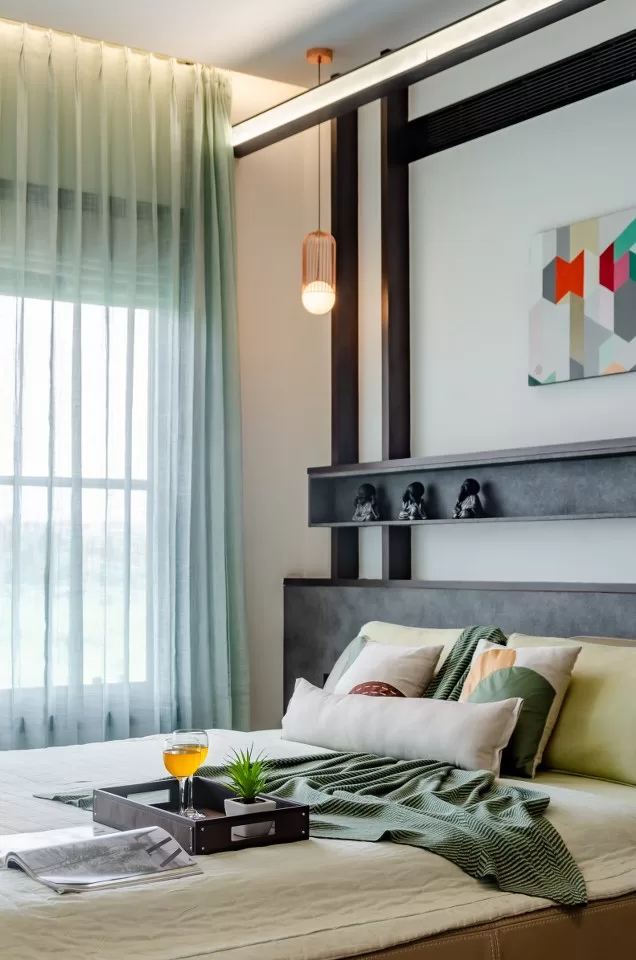 Both the kids' rooms were designed keeping multifunctional corners, comfort, and fun in mind, and so was the common living area, which is why one can see hues of blues, pinks, yellows, and reds throughout the rooms and walls, while also utilizing a fusion of mid-century modern sofas, Indian sitting decor, corner study tables, and even the edges of beds.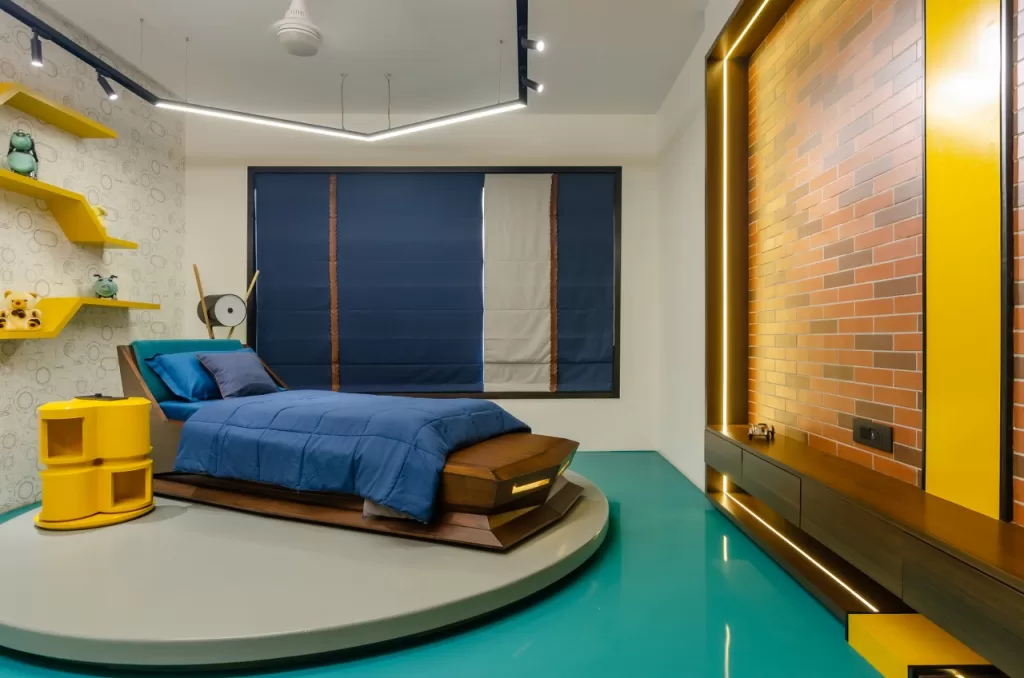 Optical fiber lighting in the girl's bedroom, along with natural lighting from glass doors separating the balcony and soft Santorini-themed colors in other bedrooms make the interiors a seamless amalgamation of contemporary pop, modern comfort, and fusion fun.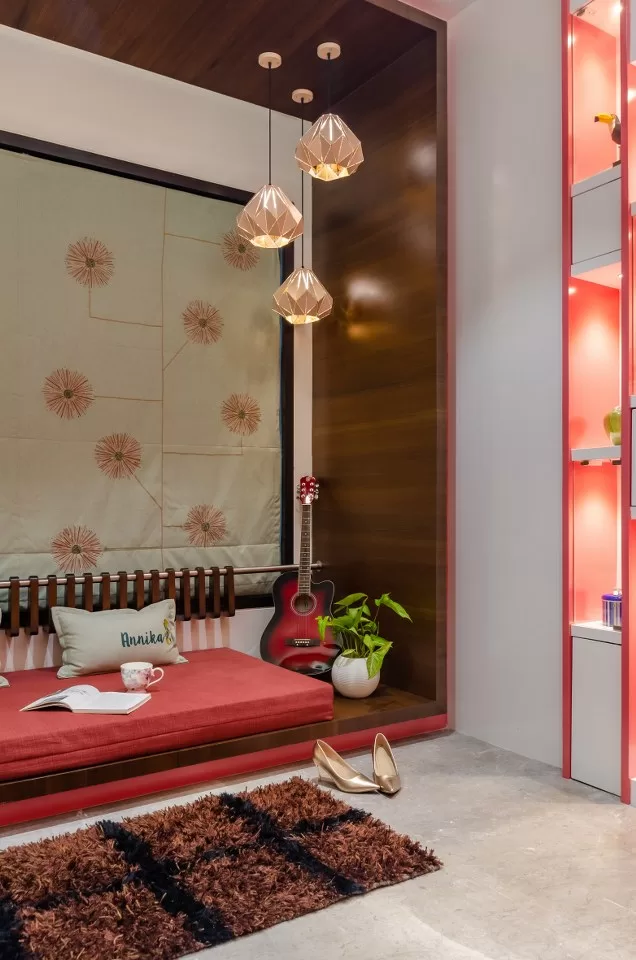 Fact File
Designed by: Studio Living Stone
Project Type: Residential Interior Design
Project Name: Fusion House
Location: Vesu, Surat, Gujarat
Year Built: 2020
Duration of the project: 1.5 Years
Project Size: 3250 Sq.ft
Principal Architects: Ar. Pratik Chandresha & Ar. Unnati Mistry
Team Design Credits: Ar. Ajay Mistry
Photograph Courtesy: Pratikruti09
Products / Materials / Vendors: Sanitaryware – Queo / Kitchen – Atlas Kitchen / Paint – Asian paints / Wallpaper – Asian Nilaya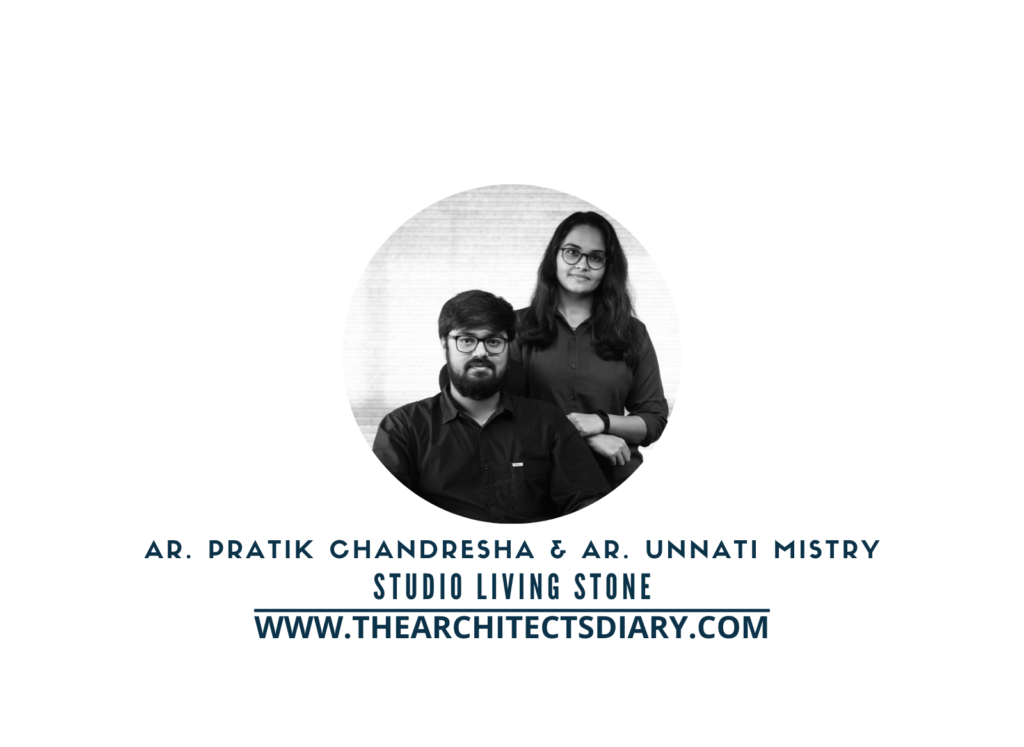 Firm's Instagram Link: Studio Living Stone
For Similar Projects >> This Apartment is Designed to be Timeless, Subtle Yet Stylish with Coastal Vibes
The post Fusion House is a Surat-based Apartment that Boasts Both Open Dimensions and Ample Space | Studio Living Stone appeared first on The Architects Diary.