This 1370 Sq.ft. residence located in Malad –Mumbai. This project is a functional and minimal mumbai home designed on the concept of "Less is More". The design approach was keeping in mind Minimalism. The Best Elements of Minimalistic Design used are limited color palate, white spaces, flat textures and patterns.
Functional And Minimal Mumbai Home Designed On The Concept Of "Less Is More" | And designspace
Visit : And designspace
The Main entrance door combination of veneer and white pu finishes with a curved design pattern.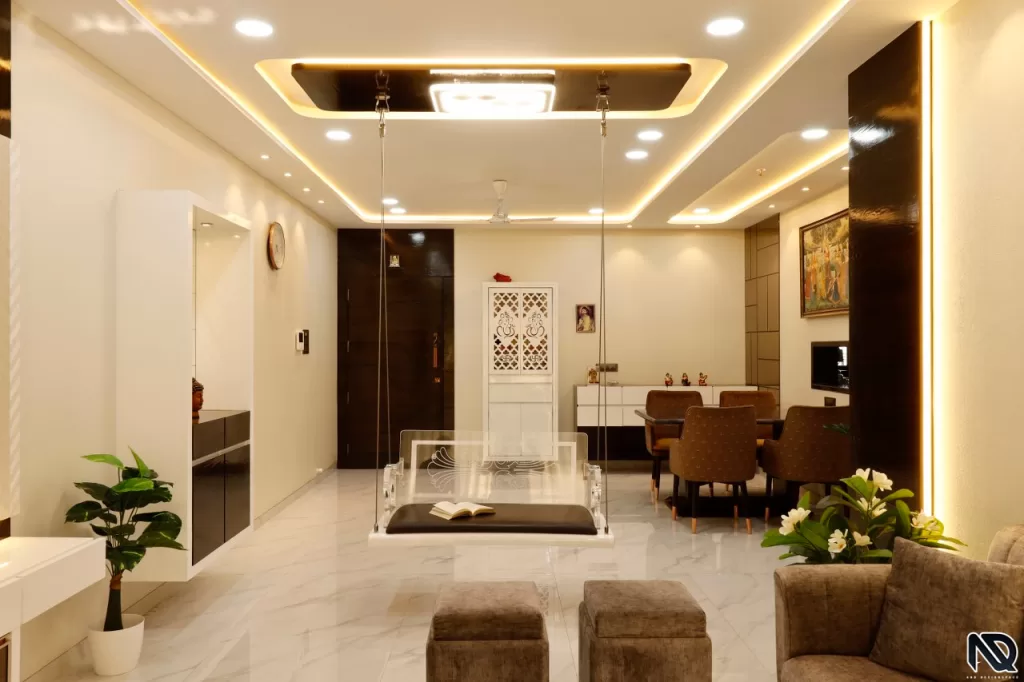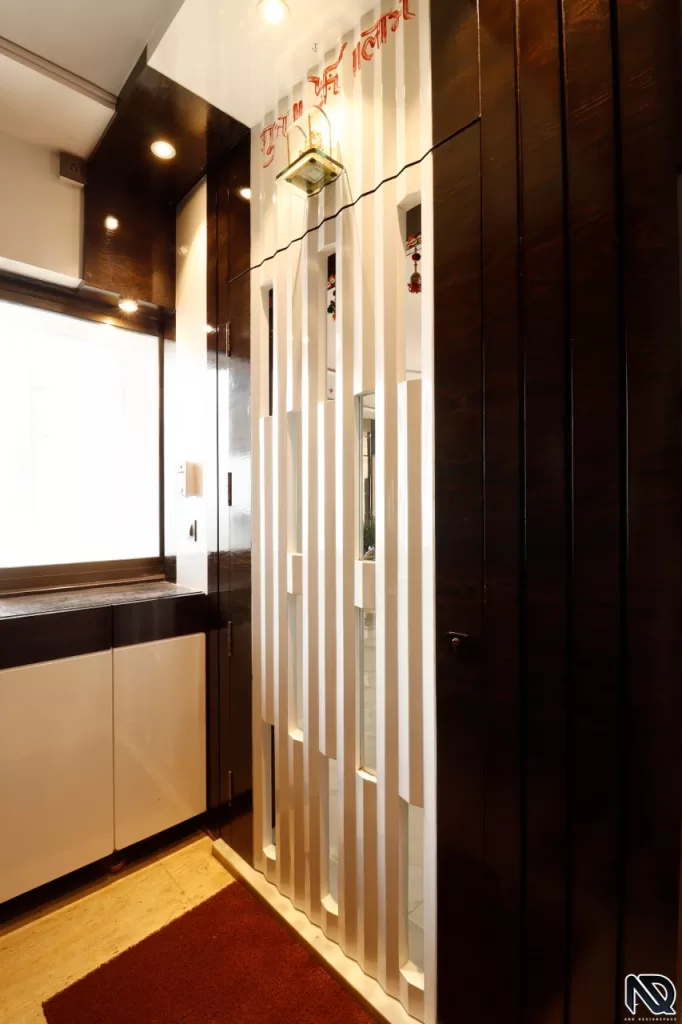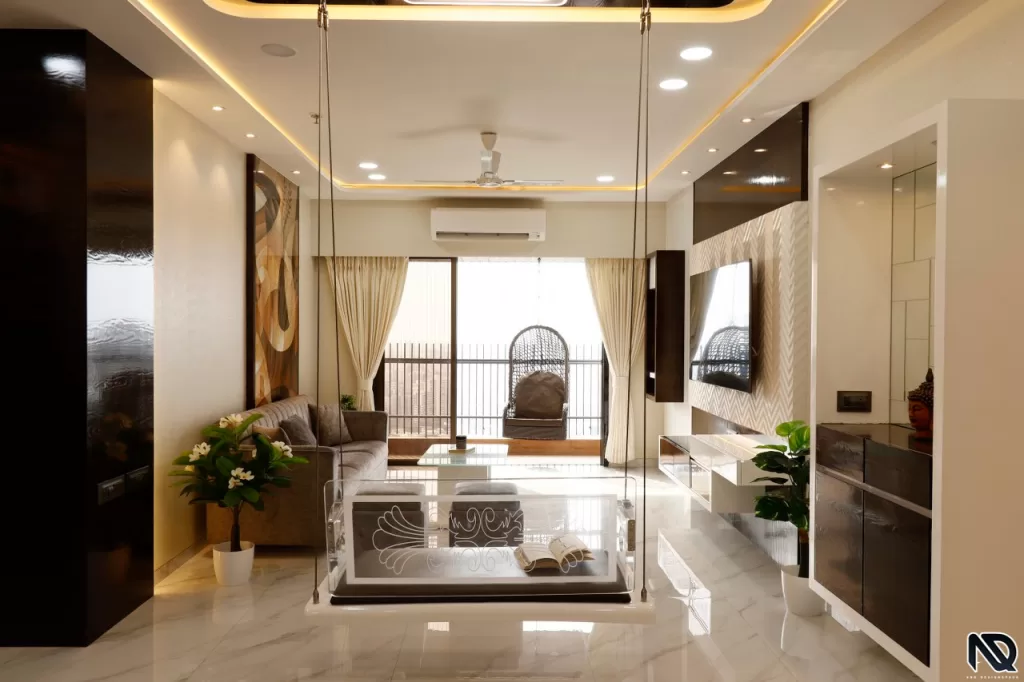 The living room is the focal point of the apartment and features a large window that floods the space with natural light. The tv unit has a rich veneer paneling on the wall with wave pattern wallpaper.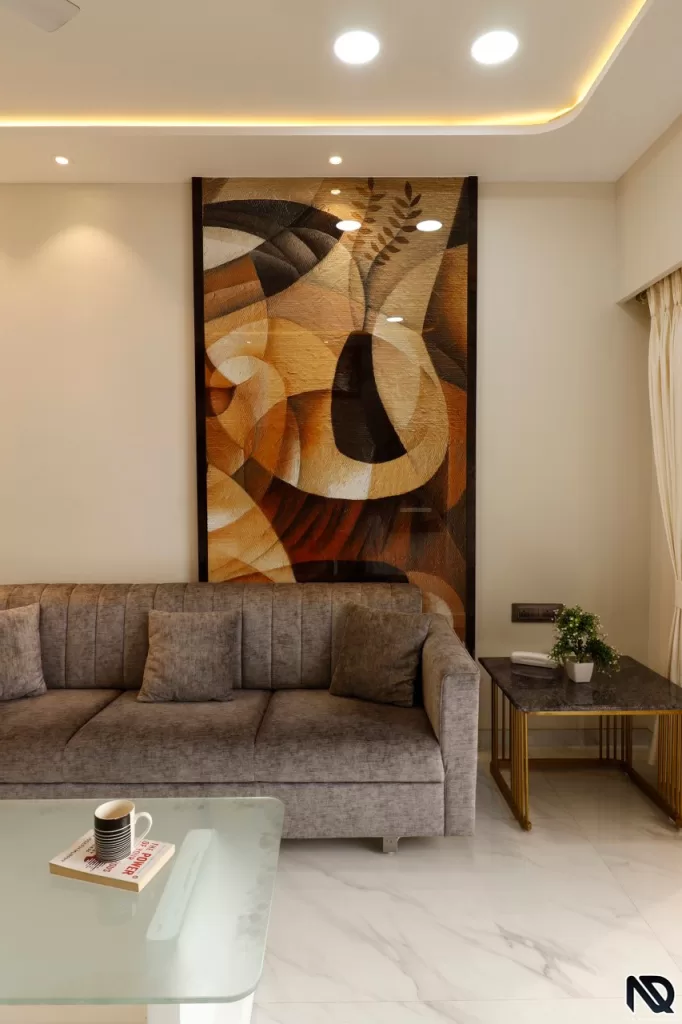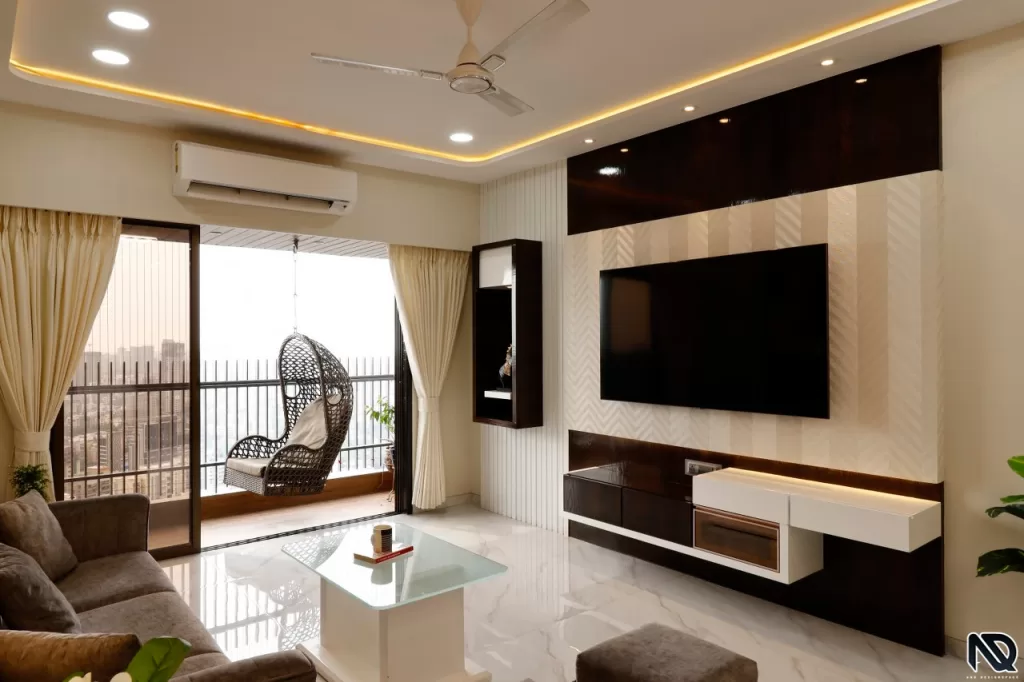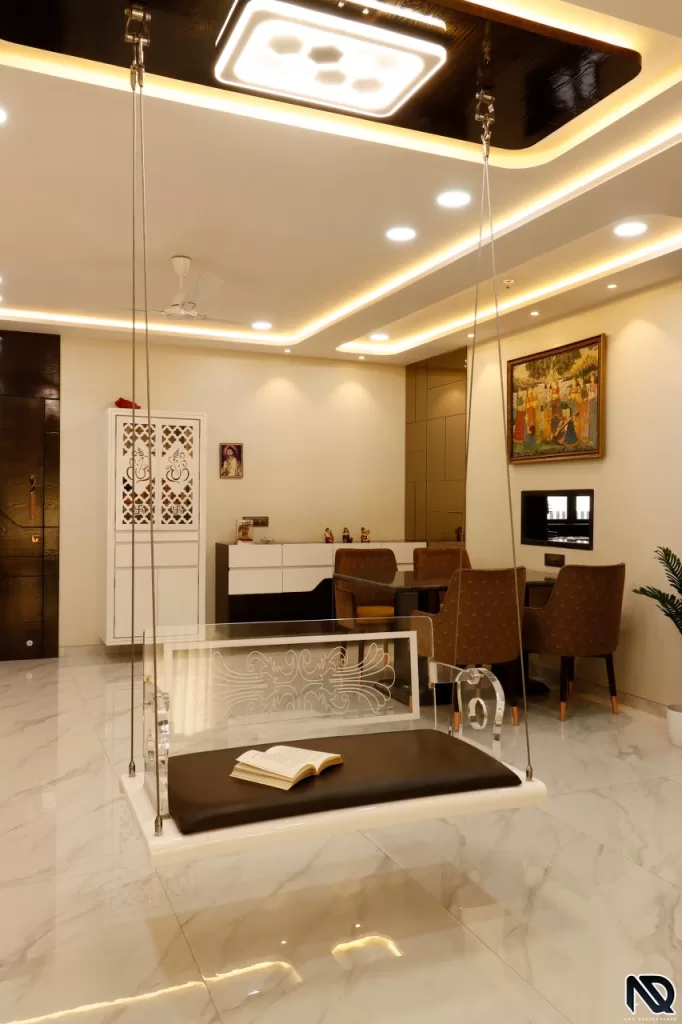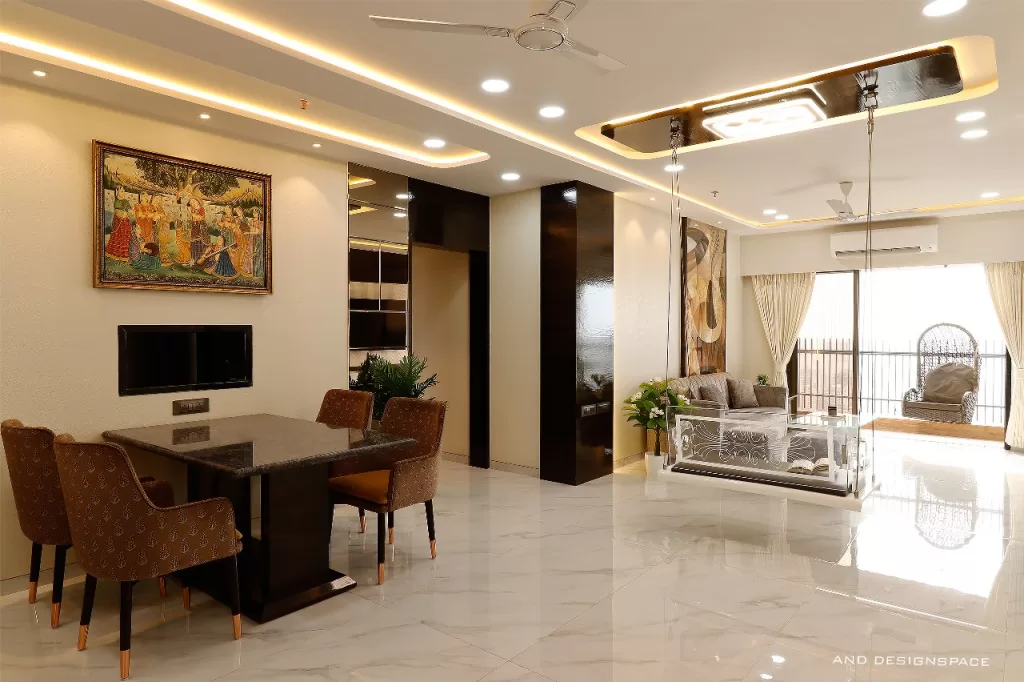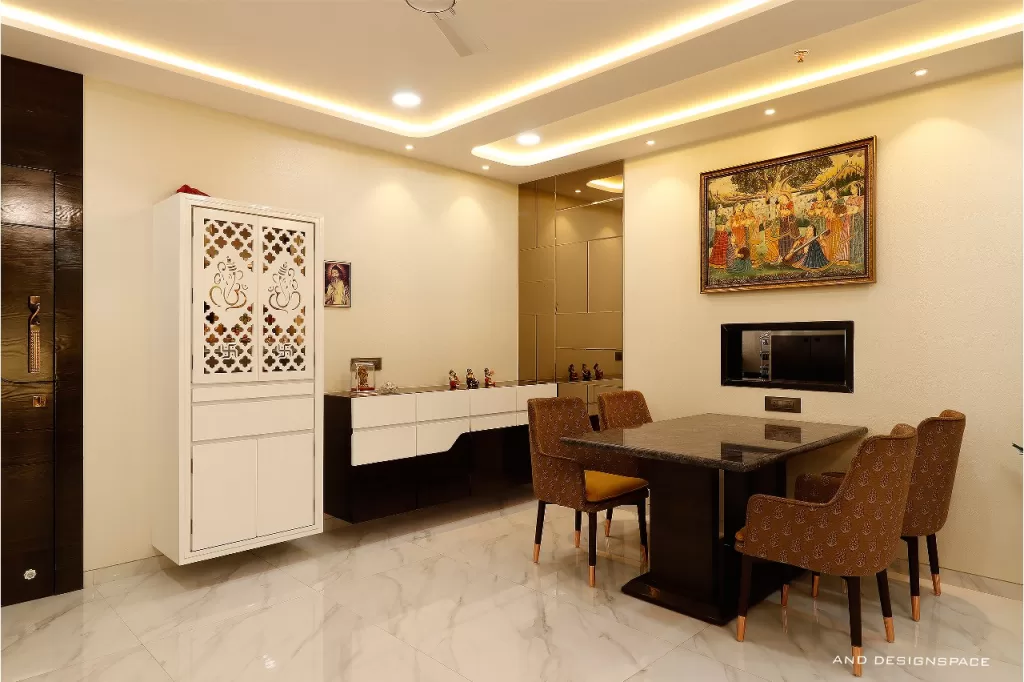 The dining area has been designed with a minimalist approach, featuring a sleek dining table with a Granite marble top and stylish chairs.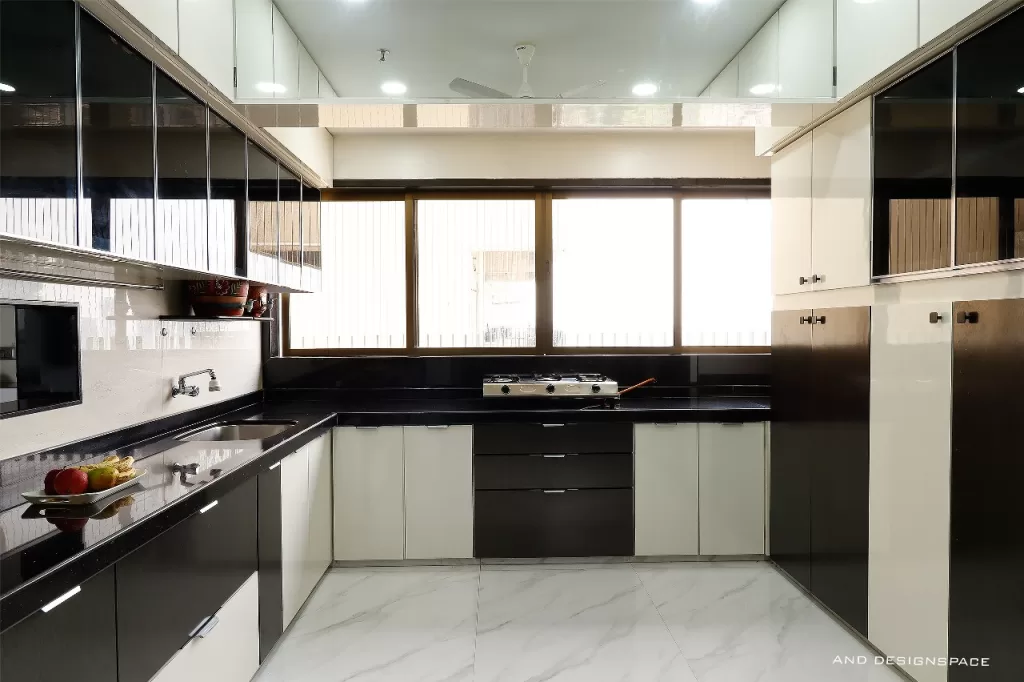 The kitchen is sleek and comfortable with a timeless combination of white and gray with smart tiles for a minimalist look.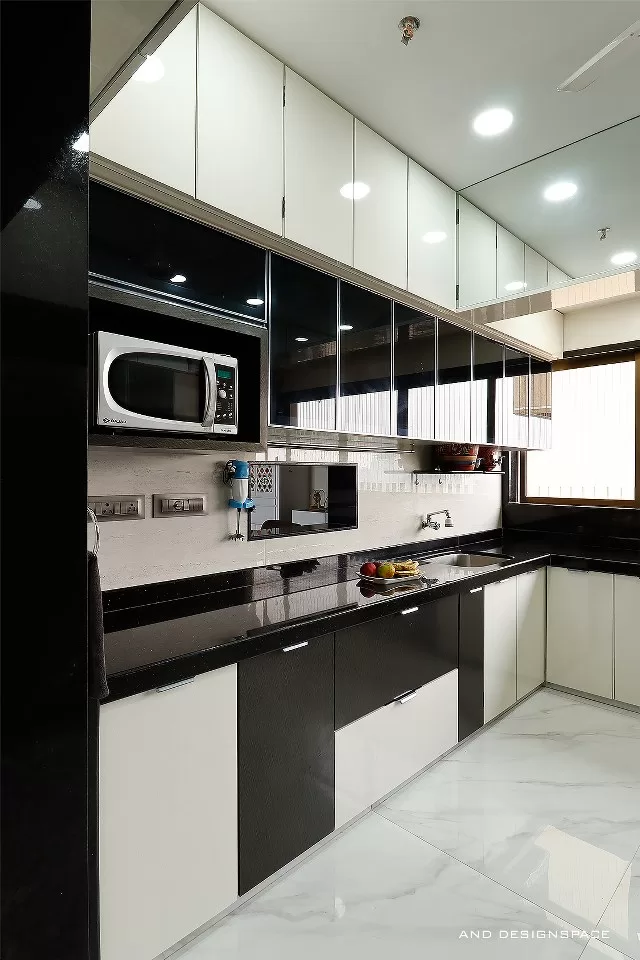 The highlight of Guest bedroom has a leaf pattern mirror as the bed backdrop.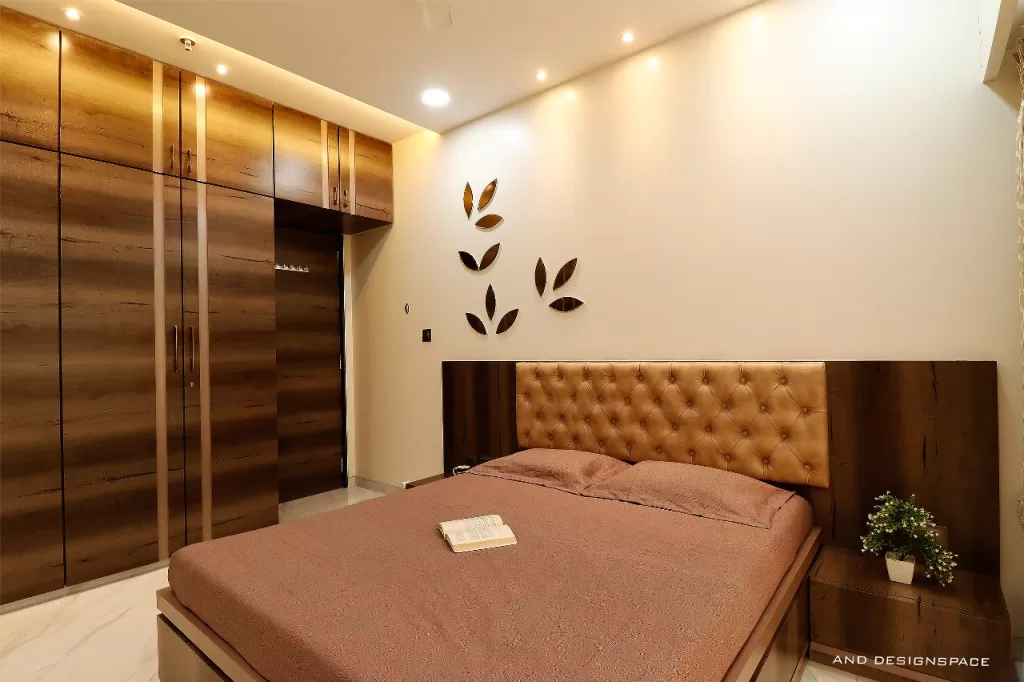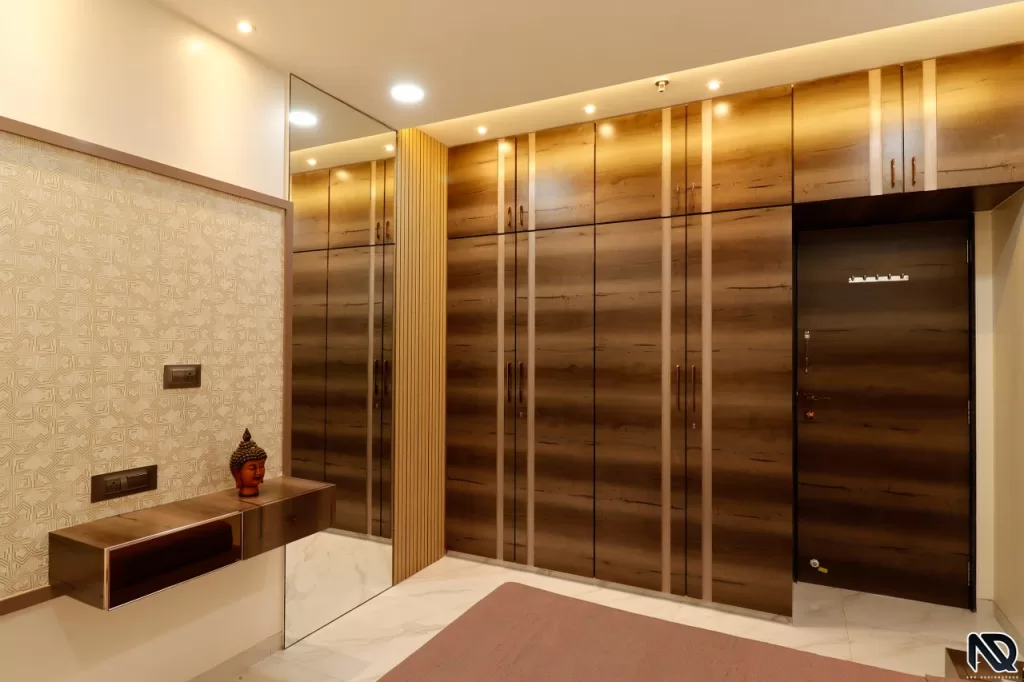 The built-in wardrobe unit is finished in a laminate with rose gold handle. Wooden panel has given beside the dressing mirror.
Master bedroom : 2 we have used full height paneling with indirect light. Leaf pattern wallpaper has been used as a bed backdrop.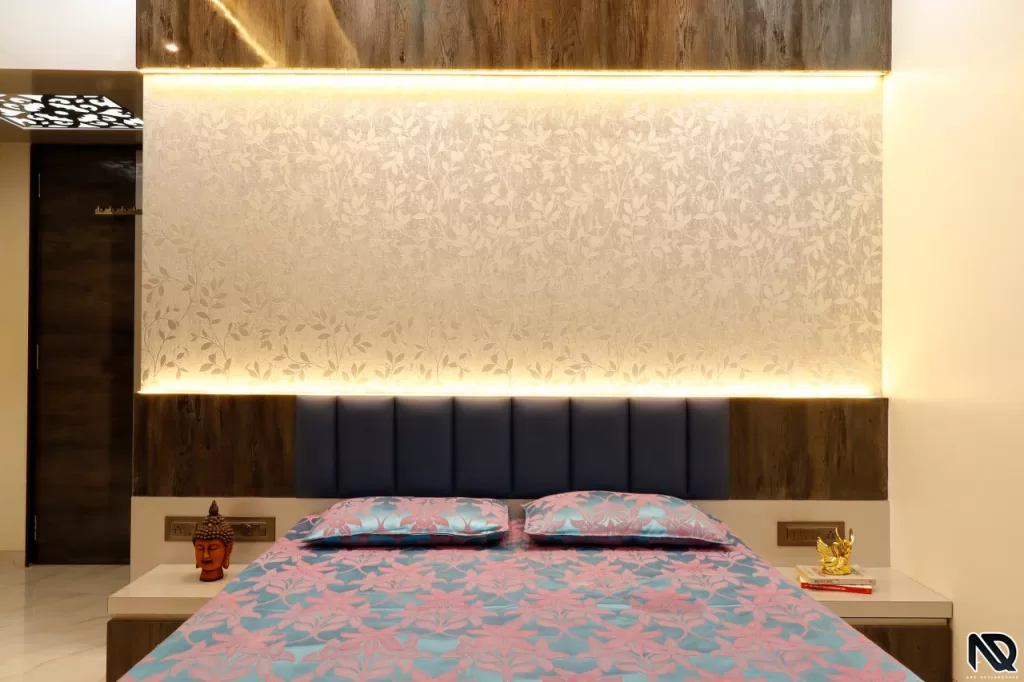 As you step into the Master bedroom :1, you're greeted by a warm and inviting atmosphere. The wall are painted in a soothing shade of white, which complements the dark wood finish laminate. The designer back painted glass is the focal point of the room.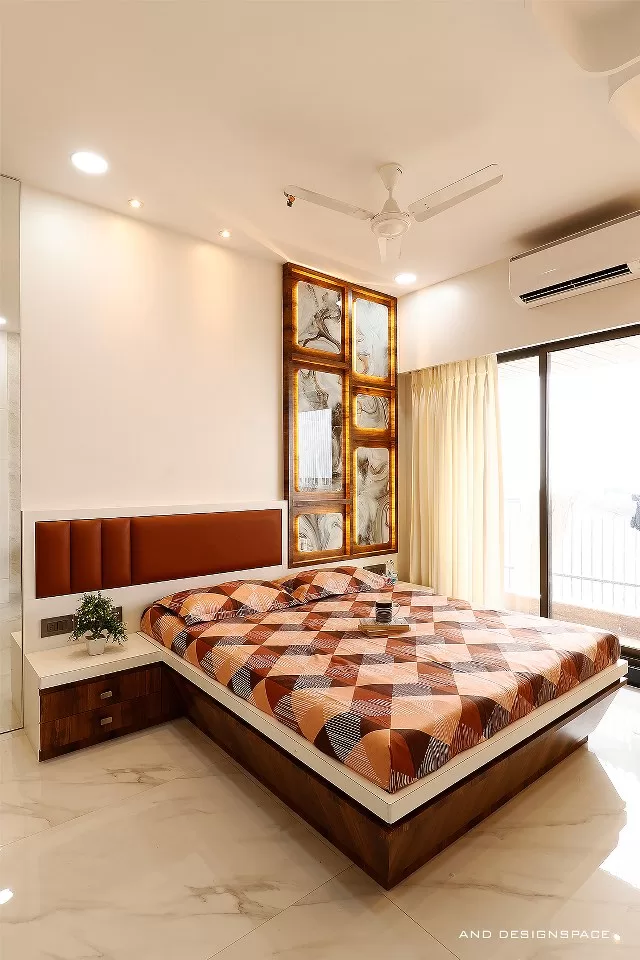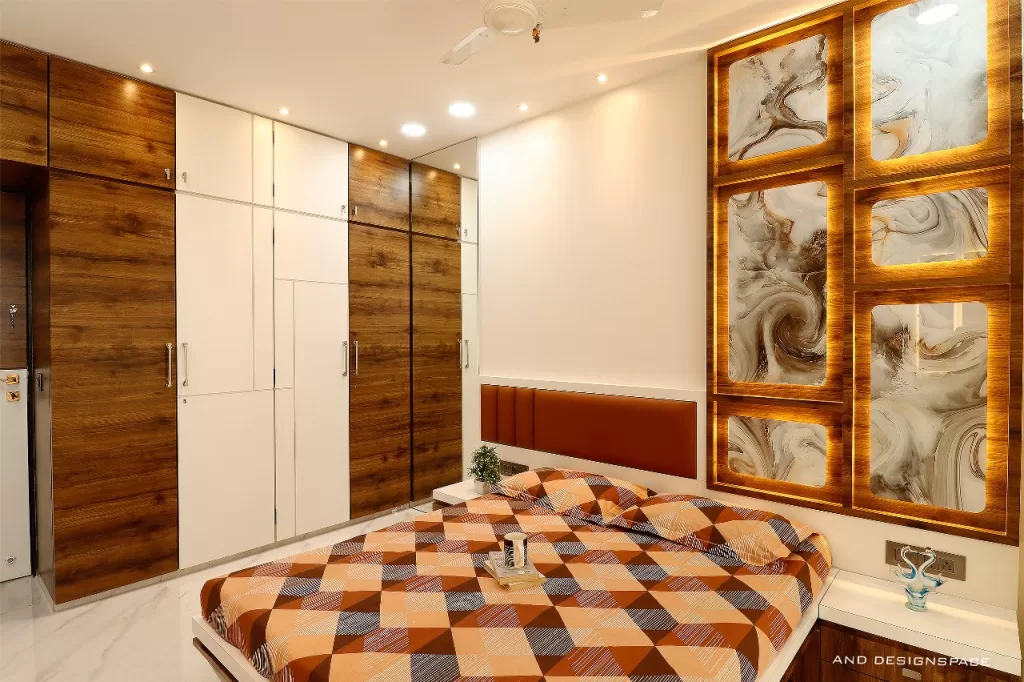 The shelf at the corner of the tv unit with orange color creates a focal interest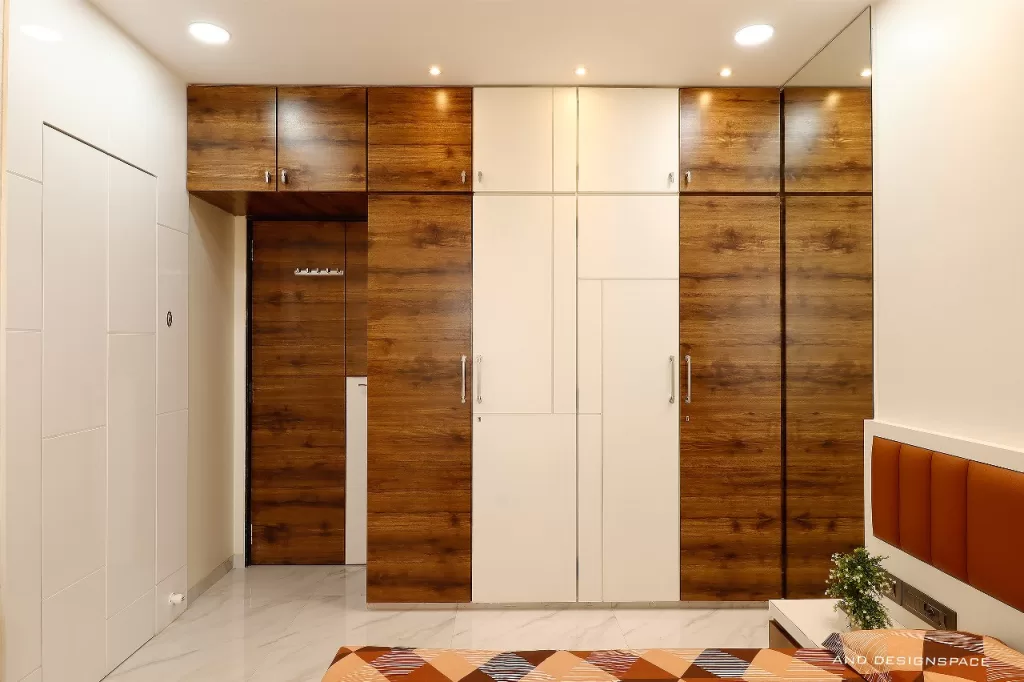 The headboard is upholstered in a orange fabric , which provides a cozy backdrop for the various throw pillows that adorn it. Back painted digital glass with indirect led light.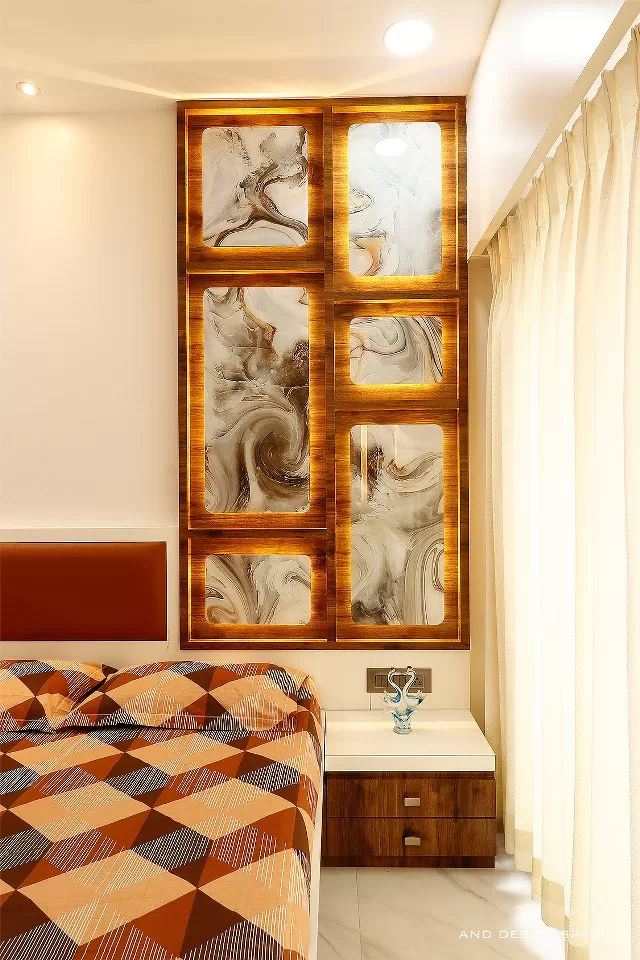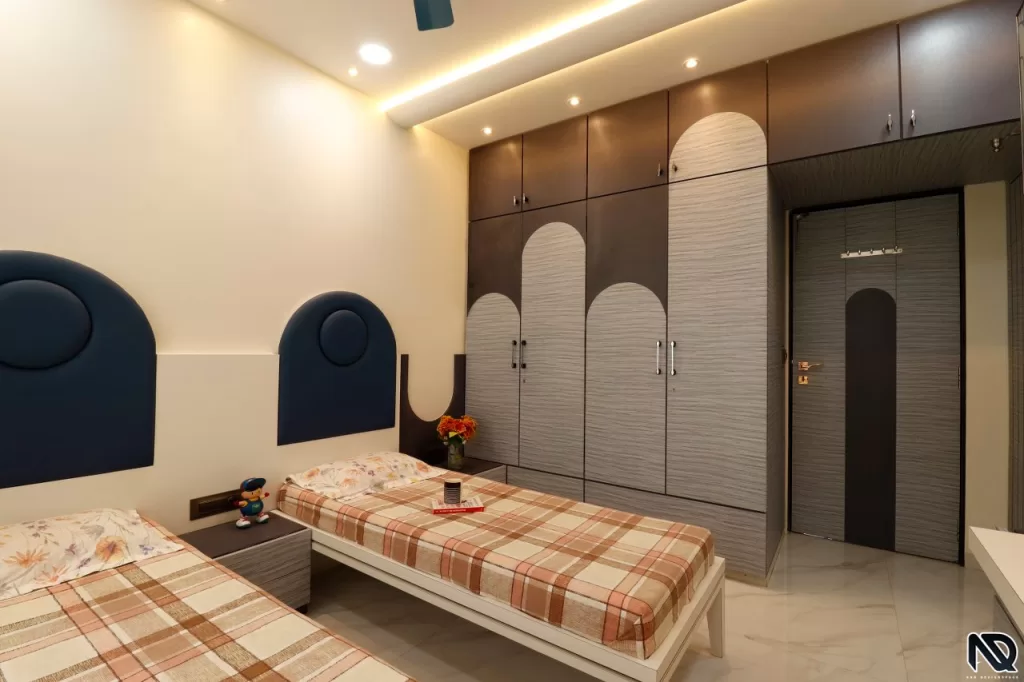 Fact File
Designed by : And designspace
Project Type : Residential Interior Design
Project Name : Functional and Minimal Mumbai Home
Location : Malad, Mumbai
Year Built : 2022-2023
Duration of the project : 8 months
Project Size : 1370 sq.ft
Principal Designer : Narpat Chauhan
Photograph Courtesy : Yogi Jadav
Firm's Instagram Link : And designspace
Firm's Facebook Link : And designspace
For Similar Project >> Royal Style Of Design Blended With Modern Elements For The Client's Dream Home
The post Functional And Minimal Mumbai Home Designed On The Concept Of "Less Is More" | And designspace appeared first on The Architects Diary.