Tucked away in a sprawling gated community in J.P. Nagar, this scandinavian interiors home is a testament to the transformative nature of design in creating a resonating calm in the midst of a bustling metropolitan city. Raveena and Vineesh envisioned a home within their house. They wanted a space that would serve as a place of repose, far from the corporate drudgery of modern living. Their requirements were simple- they wanted a modern, minimalistic sanctuary that would be labrador-friendly for their beloved Ammu.
Fostering Emotional Comfort & Wellbeing with this Indo-Scandinavian Interiors | Concepto Studio
Visit: Concepto Studio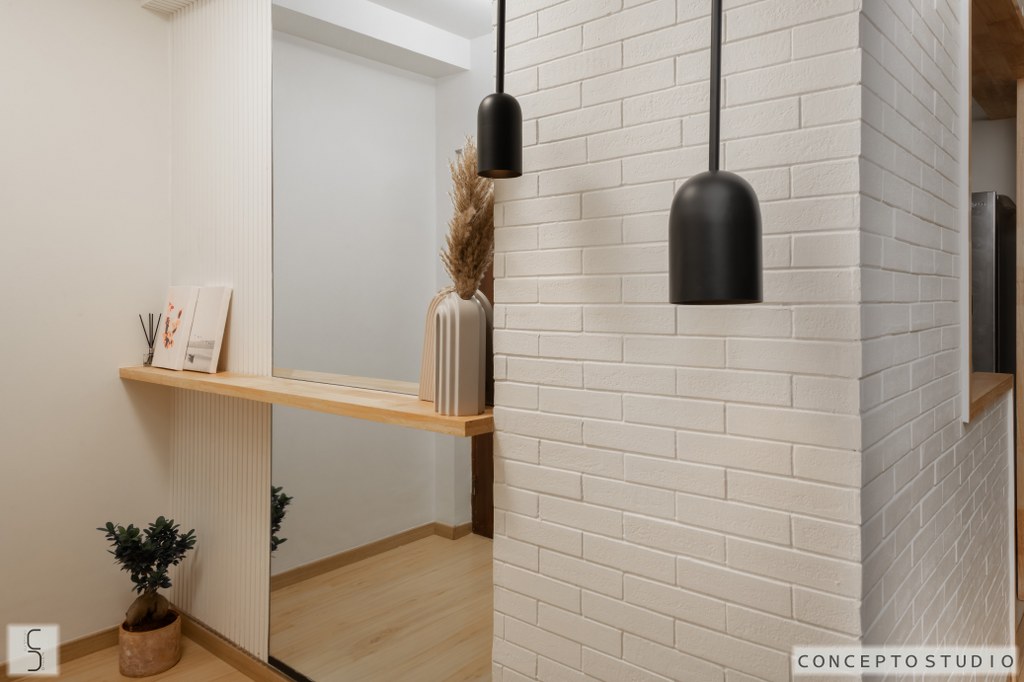 Entering the living room, you are greeted by the warm glow of natural light that serves as a spacious canvas to amplify the luxury of the charismatic bohemian-inspired furniture that frames the room. The furniture is rooted in light, natural wood that pairs beautifully with a cane swing, making it hard not to conjure up an image of a breezy beach vacation at home. The earthy, boho-chic theme of the room is quickly highlighted by the opulence of trendy accent pieces elegantly strewn across the room.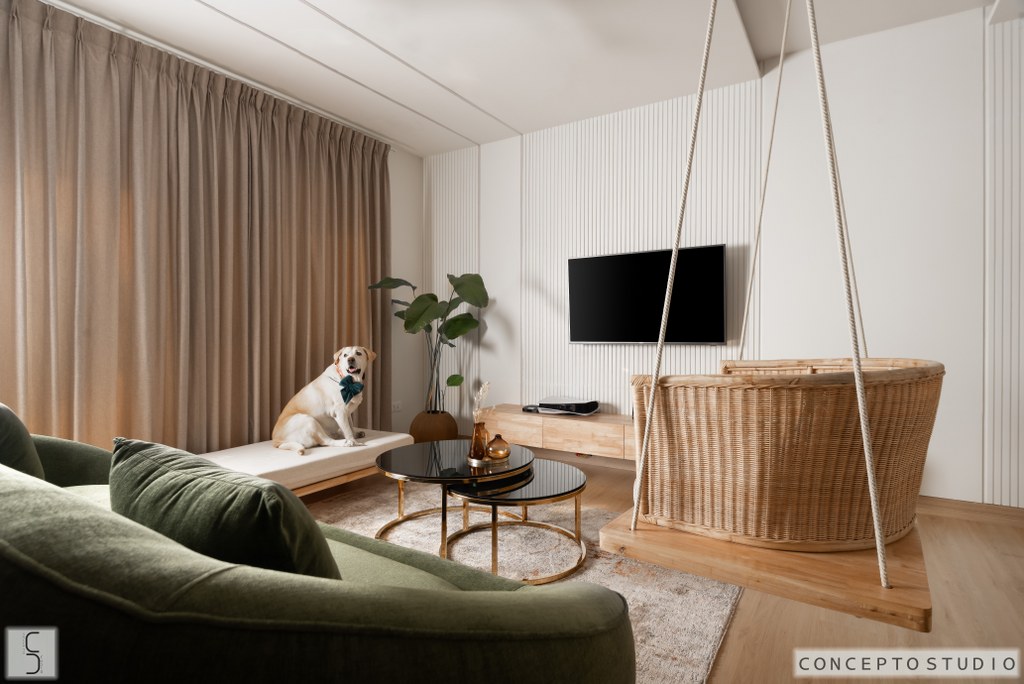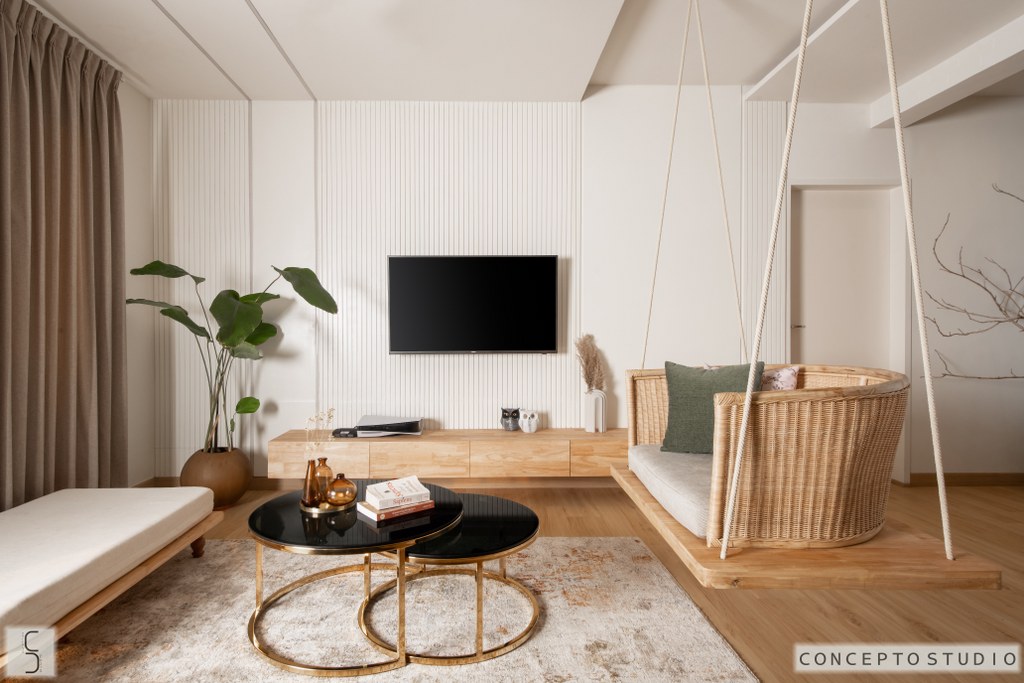 The living room flows into the dining room and opens into the same familiar warmth of muted browns and beige, stylishly disrupted by bronze and glass highlights. The kitchen also homes a light, organic aesthetic while being both minimalistic and highly utilitarian. The heart of this room is the chic, ceiling-high, white brick wall that acts as a pillar, around which design elements flow to the rest of the kitchen.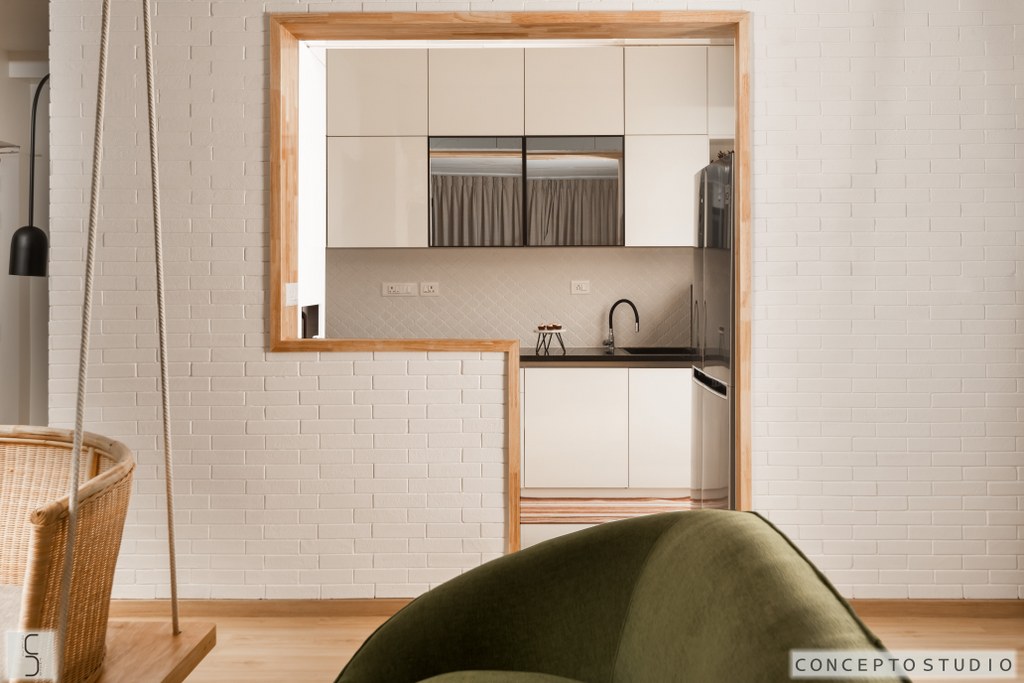 The 1790ft home is situated in the clouds, on the 19th floor of the sweeping Elita Promenade. The color palette was composed predominantly using white and muted pastel greens to soak up and celebrate every ray of natural light that engulfs the house at its high altitude.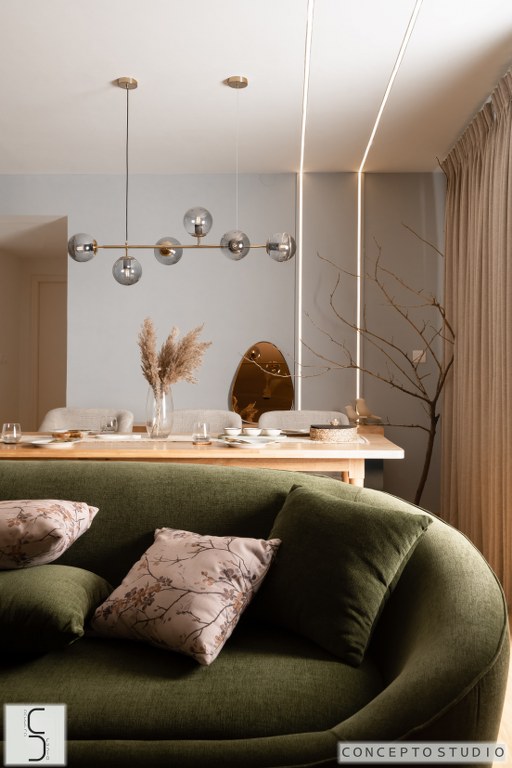 Both bedrooms will transport you into a vacation-inspired mindset, with wooden design elements, pastel green walls, and wallpaper splashed with viridescent leaves.
The intermingling of crisp, vivifying tones with classic, yet tastefully glamourous furniture creates a modern romance in the heart of the swarming city of Bengaluru.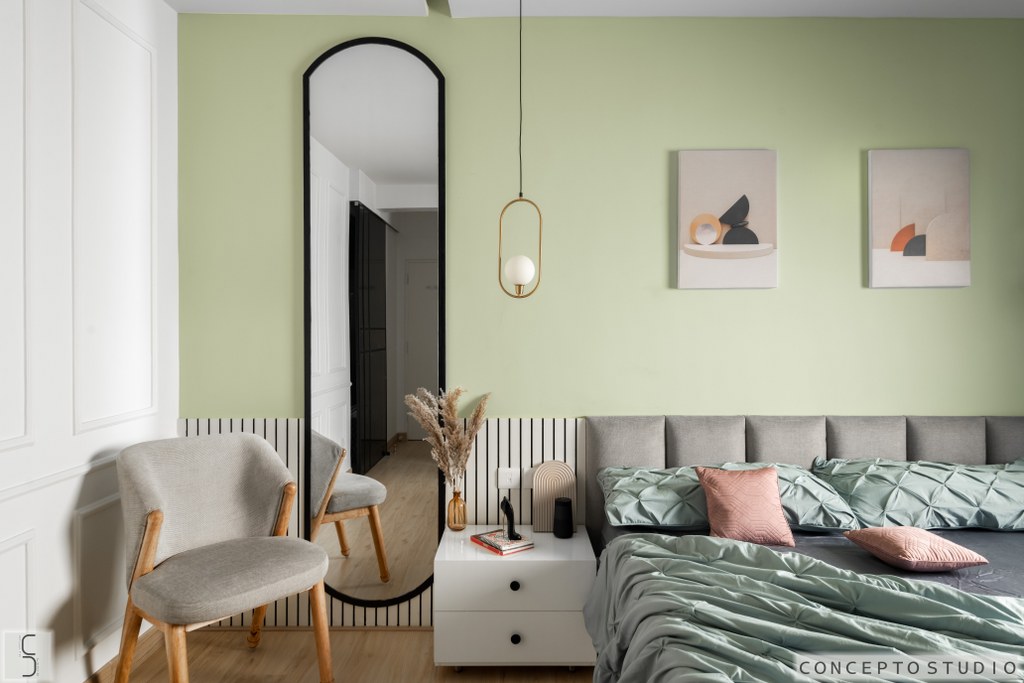 With this in mind, they approached Edwin and Esha Stanley, co-founders of the architecture and interior design studio 'Concepto studio.' Edwin and Esha crafted a home that would combine the trendy minimalism that is characteristic of the young working couple, with the warm familial design elements that would elevate the space into a bright, utilitarian refuge.
Fact File
Designed by: Concepto Studio
Project Type: Residence Interior Design
Project Name: White Teak Haven
Location: Bangalore, Karnataka
Year Built: 2022
Duration of project: 5 Months
Project Size: 1790 Sq.ft
Project Cost Appx: 35 Lac
Principal Architects: Edwin Stanley & Esha Stanley
Team Design Credits: Earlene Rodrigues, Rajesh Gowda & Rachana
Photograph Courtesy: Arjun Krishna
Products & Materials: Finishes: Skippers | Lighting: Dazzel Light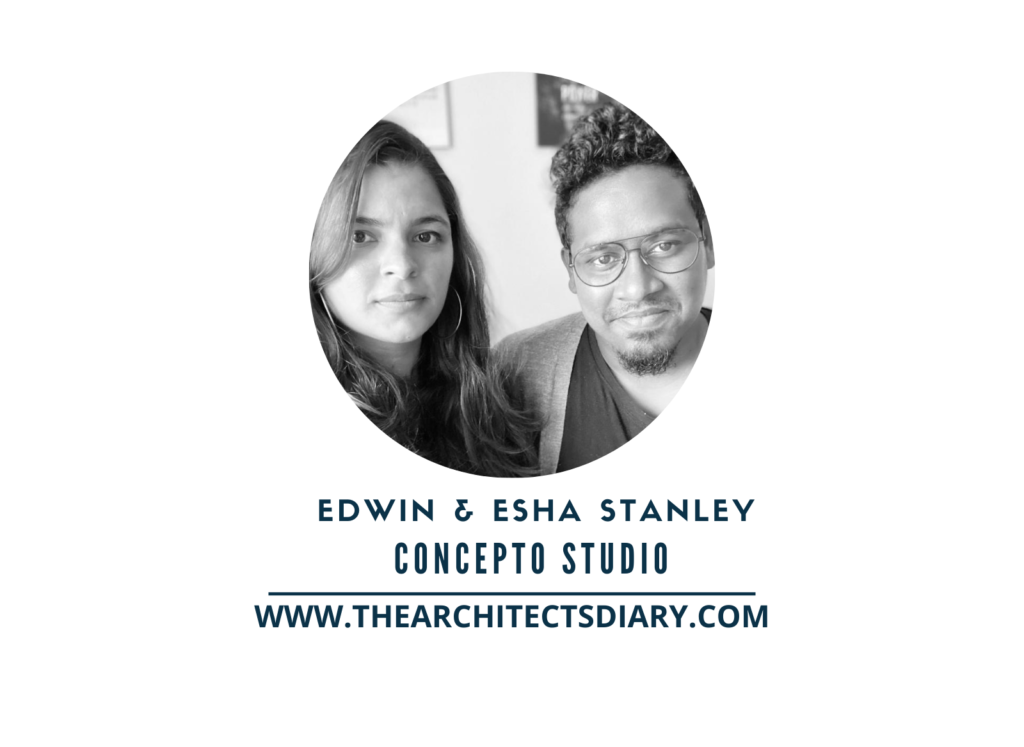 Firm's Website Link: Concepto Studio
Firm's Instagram Link: Concepto Studio
Firm's Facebook Link: Concepto Studio
For Similar Project>>>Tropical Vibe Along the lines of Contemporary Chic for this Café Design in Hyderabad
The post Fostering Emotional Comfort & Wellbeing with this Indo-Scandinavian Interiors | Concepto Studio appeared first on The Architects Diary.