Bearing an ambience of tropical luxury with the occupants' personalities imbued into its core, playful colour schemes and smart space planning emanates calm and airiness, yoked with shots of artistic characteristics – all planned on a budget in this five bedroom apartment design that echoes a tropical luxury theme.
Five Bedroom Apartment Design That Echoes A Tropical Luxury Theme | Shape My Space
Visit : Shape My Space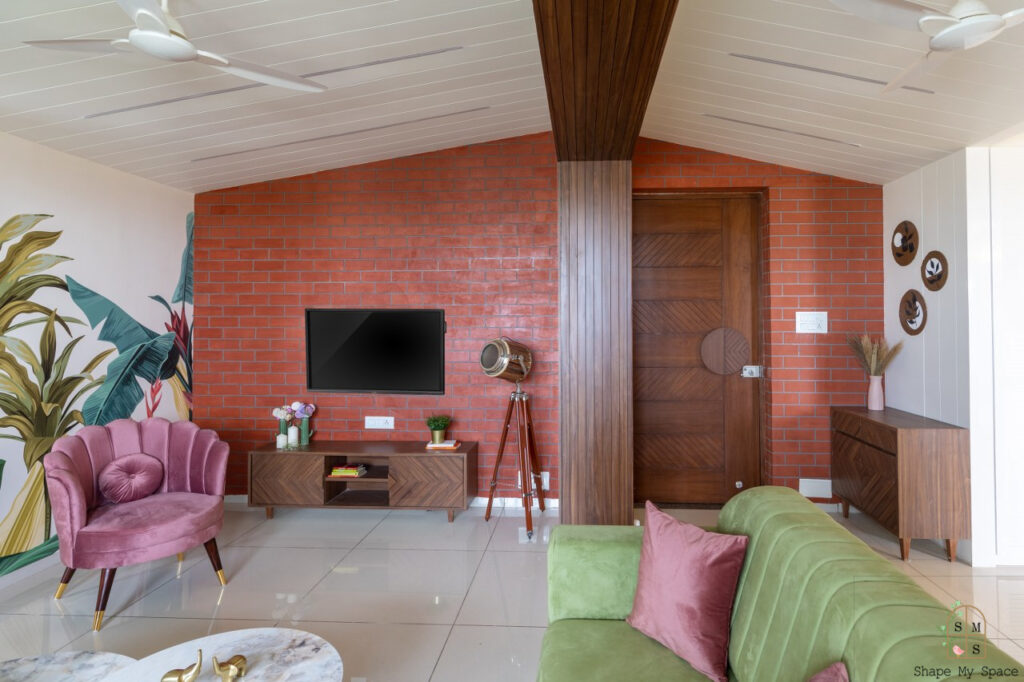 Designed to keep it spacious and airy, the indoor and outdoor spaces were merged, instantly making the home appear larger, a rarity in the city. This home was crafted to incorporate a balance between design, functionalities and their intended purpose.
Becoming the key feature within the social spaces, the living area adorns a striking tropical themed wallpaper. With a brick wall texture. In order to make the room appear larger, we addressed an existing beam with a slanted ceiling rather than hiding it.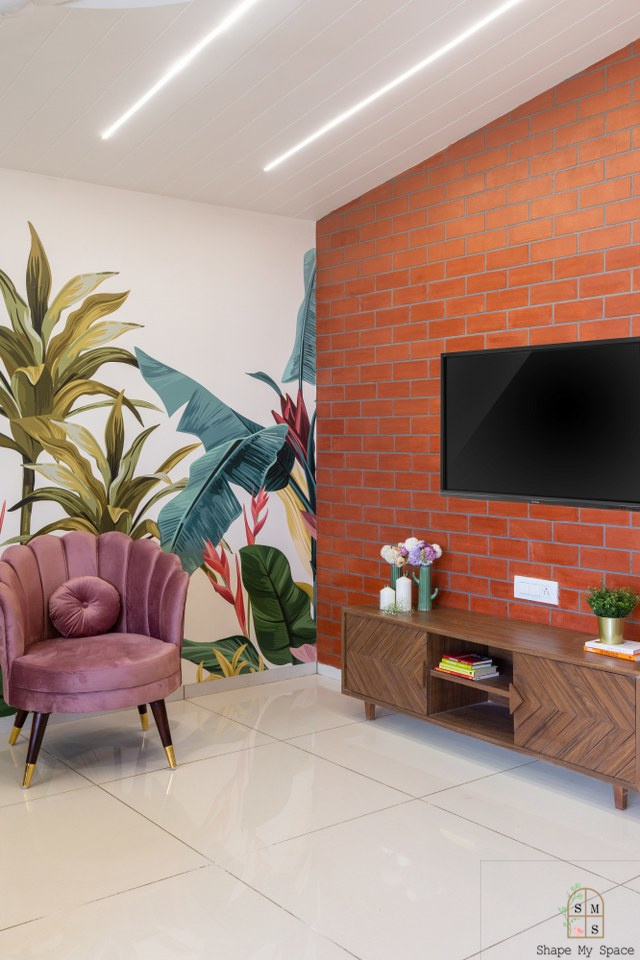 Because the living area has a tropical feel, plain contrast colour combinations were finalized for the chairs to make the space elegant yet lively.
We decided to set up a beautiful dining area in a well lit & airy corner along with a contemporary piece to dining table and minimal chairs complementing the look.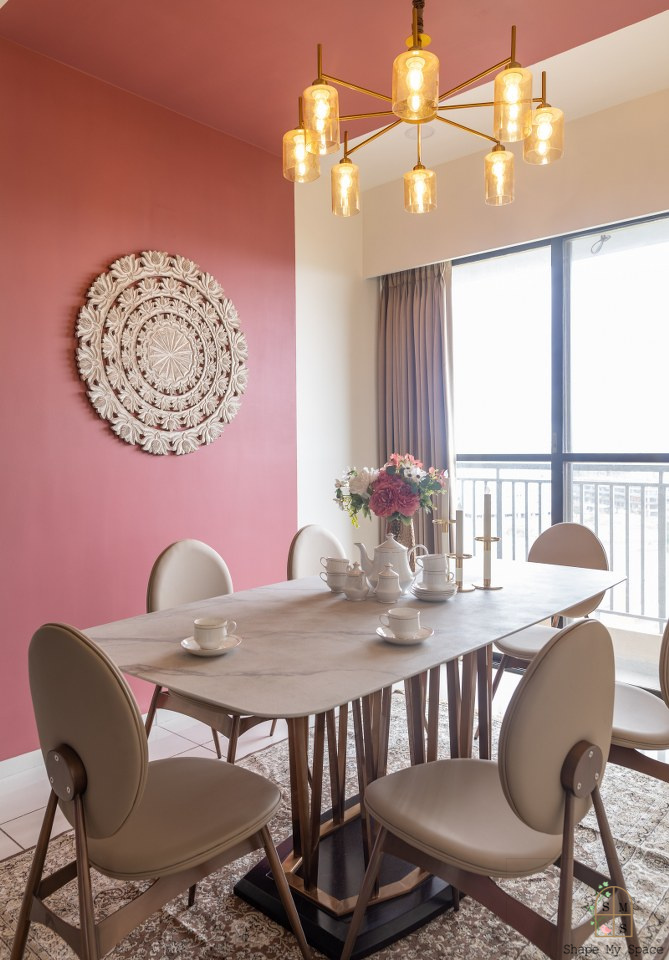 We also played with colour and placed a classy chandelier to give it a warm look. dining area provides a classical touch with a wall art piece and chandelier.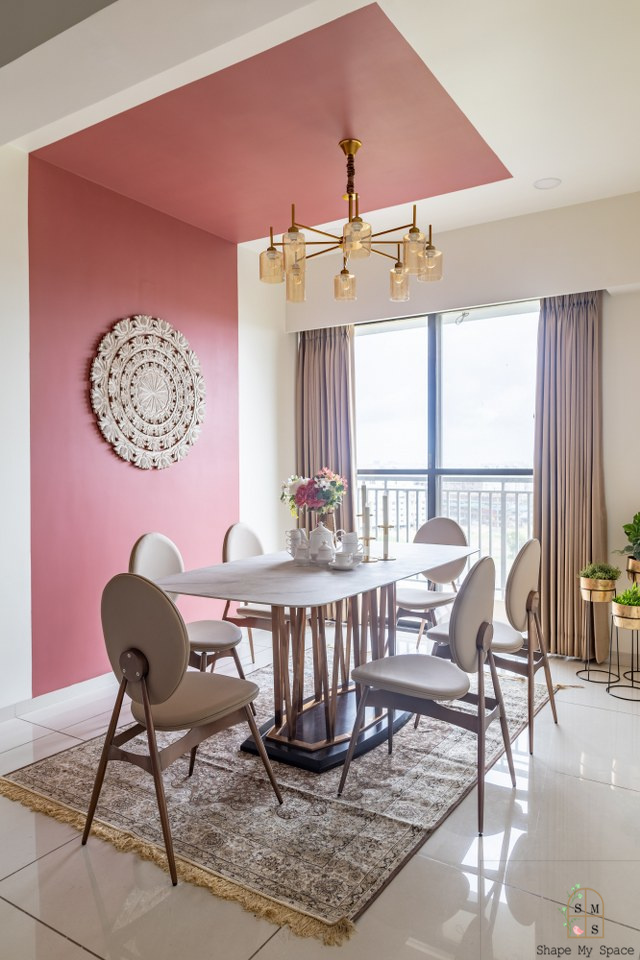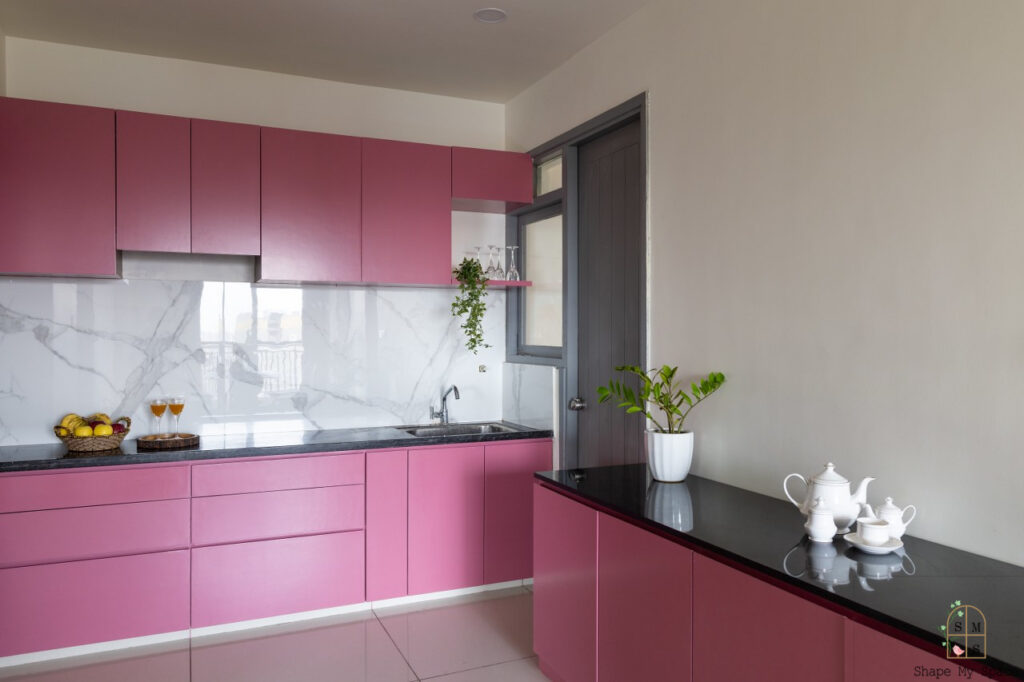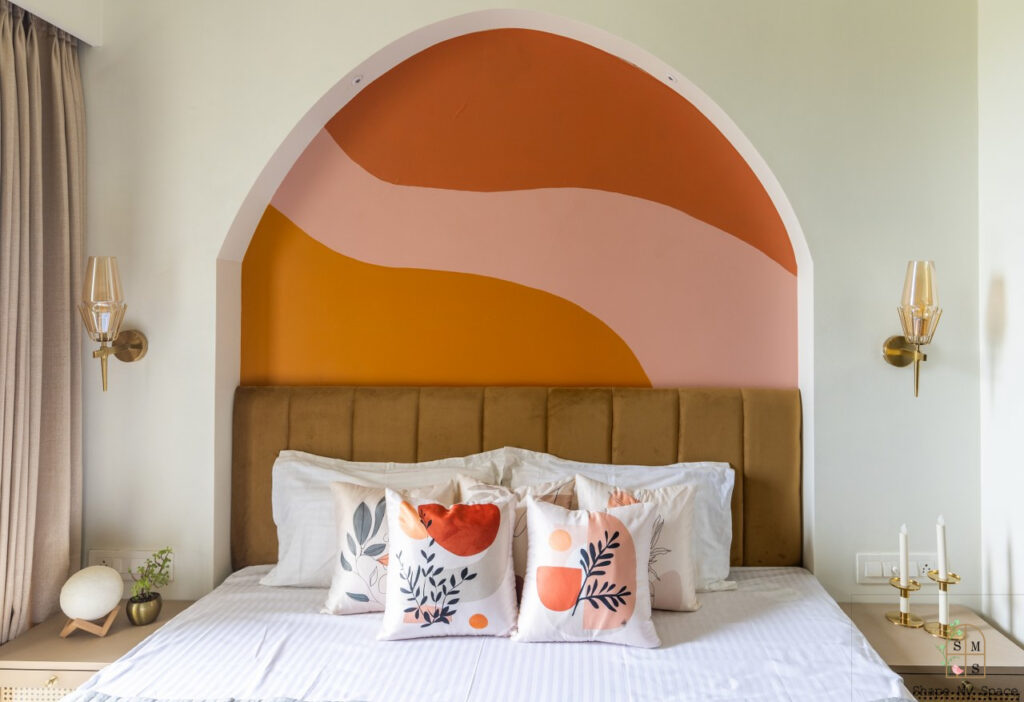 Bedroom have their own individuality while following the entire theme and functionality of rest of the house.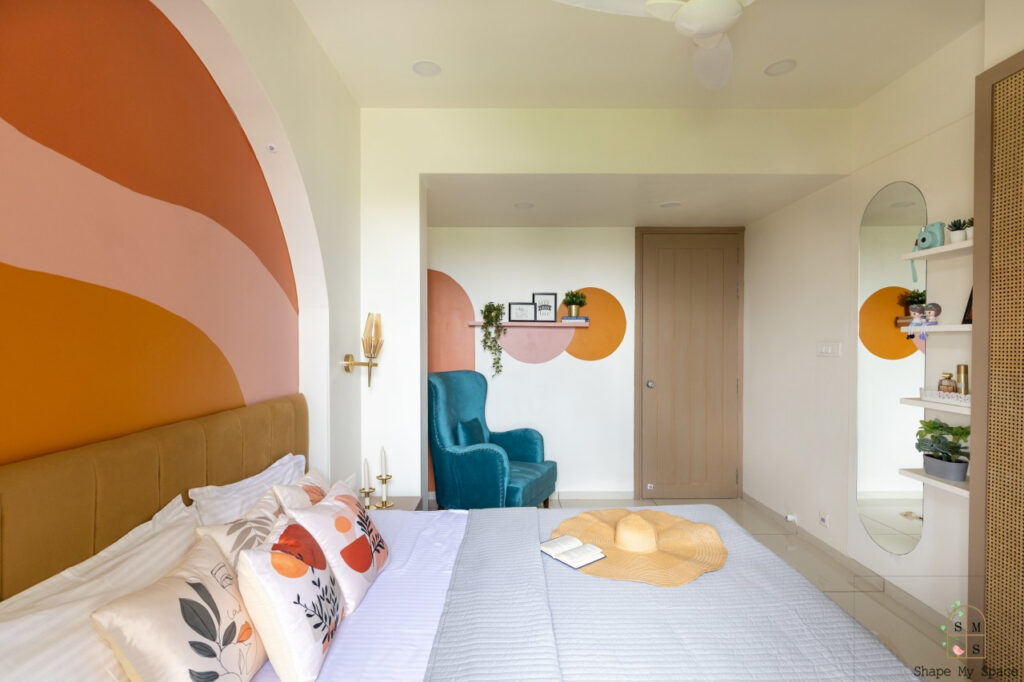 Daughter's bedroom flaunts gorgeous patterns and colours combined with cane elements to give it a more aesthetically pleasing appearance.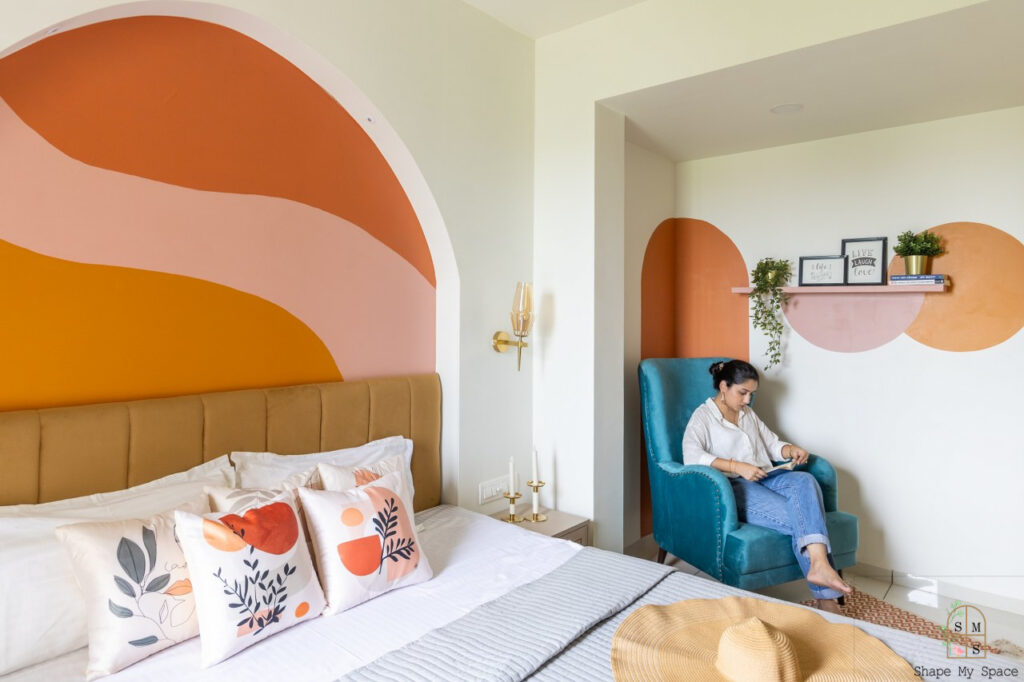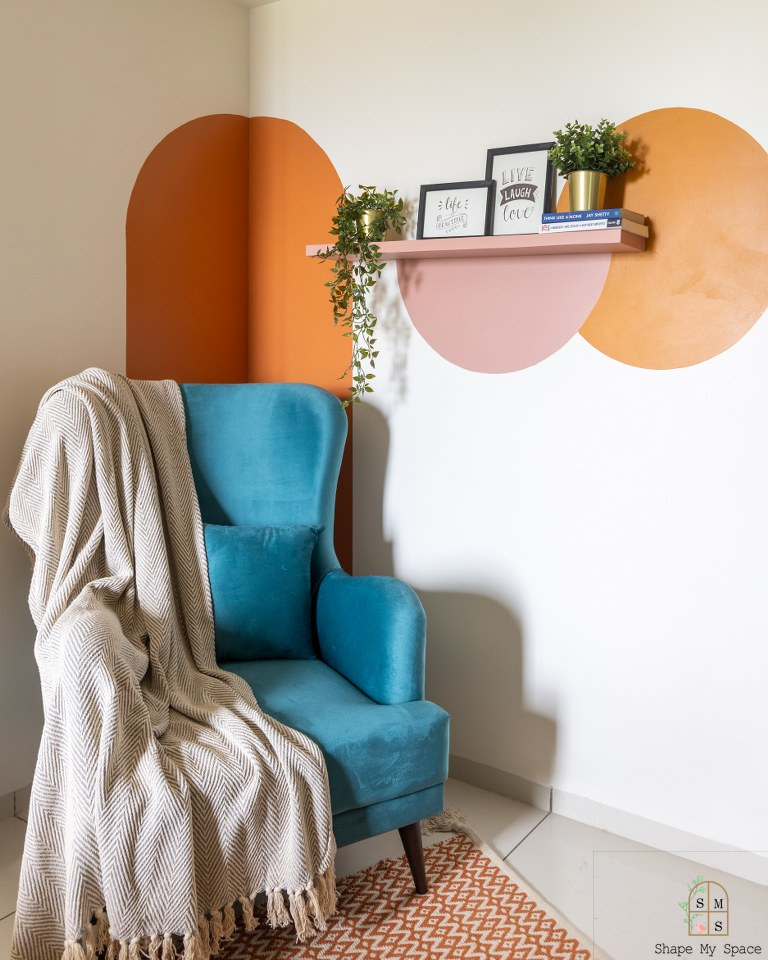 Featuring the yellow wall of our study room as this colour boosts confidence, curiosity and even improves learning.
A visual tour of the master bedroom, which has a minimalist theme and uses green as a primary colour. The focal point of the room is the wallpaper behind the bed which is our favourite.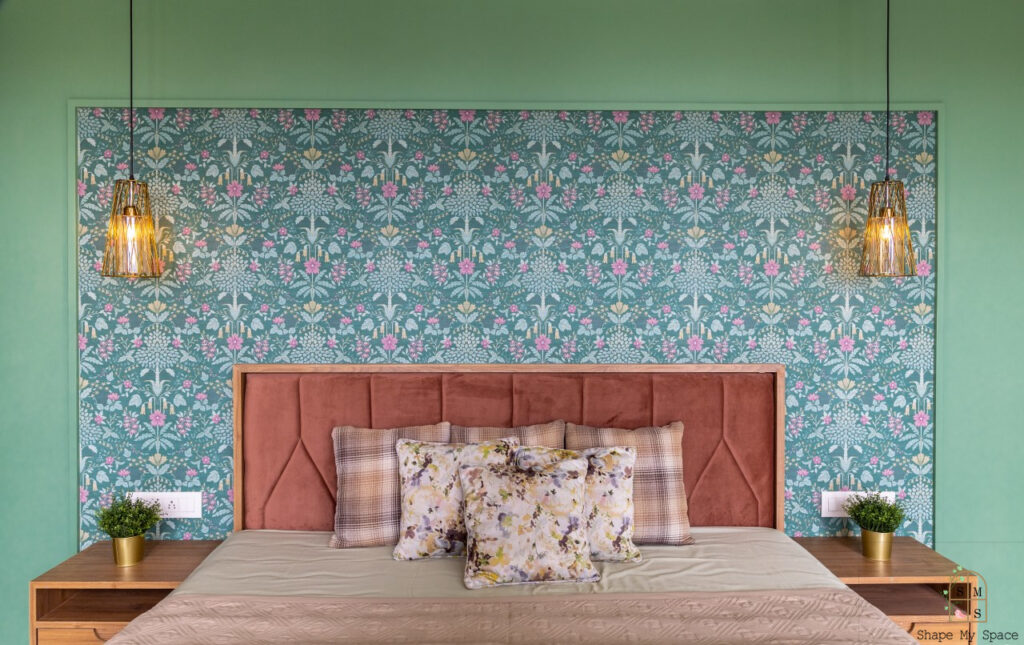 This master bedroom tells a simple story with wooden accented furniture and a wall dominated with shades of green wallpaper and paint.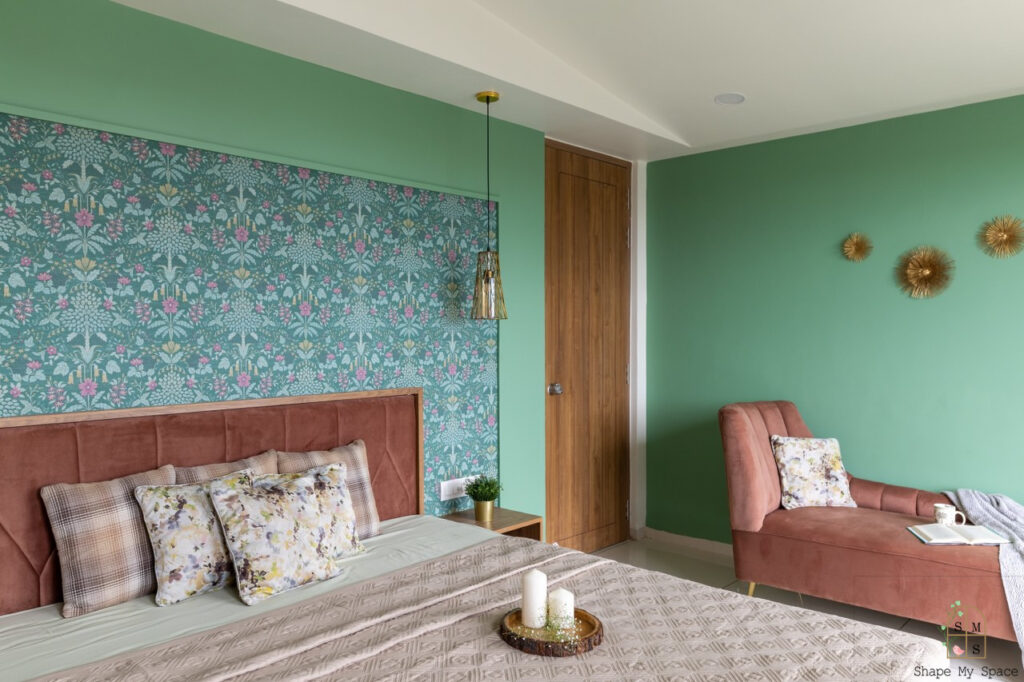 We wanted this room to appear airy and serene. Again, to make the closet appear bright and airy, we wallpapered half of the shutters in a lovely light yellow tone.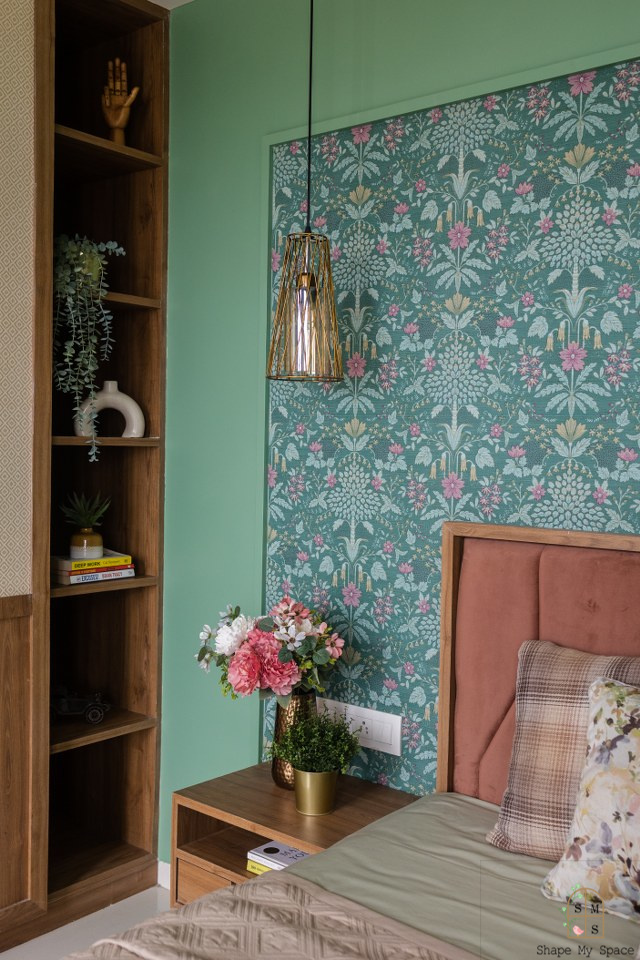 As the white and blue shade represents peace and freedom, we wanted to give all these to our guests. So that they can stay freely and feel like it's their home!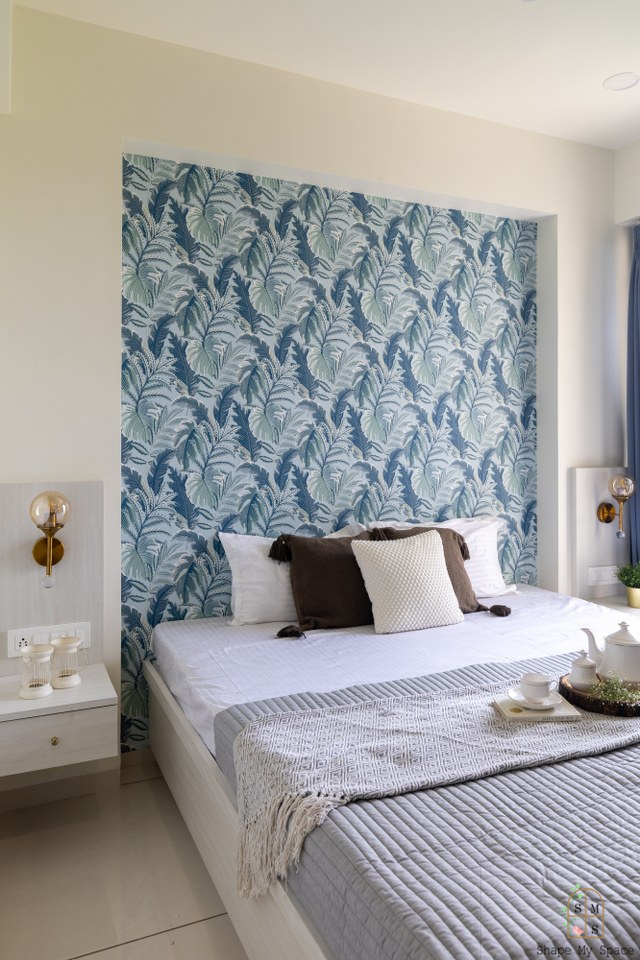 This bedroom is a beautiful example of how minimalism and simplicity can come together to create a stunning space. The soft shades of pink and grey are perfect for creating a calming atmosphere, while the floral wallpaper adds just the right amount of interest.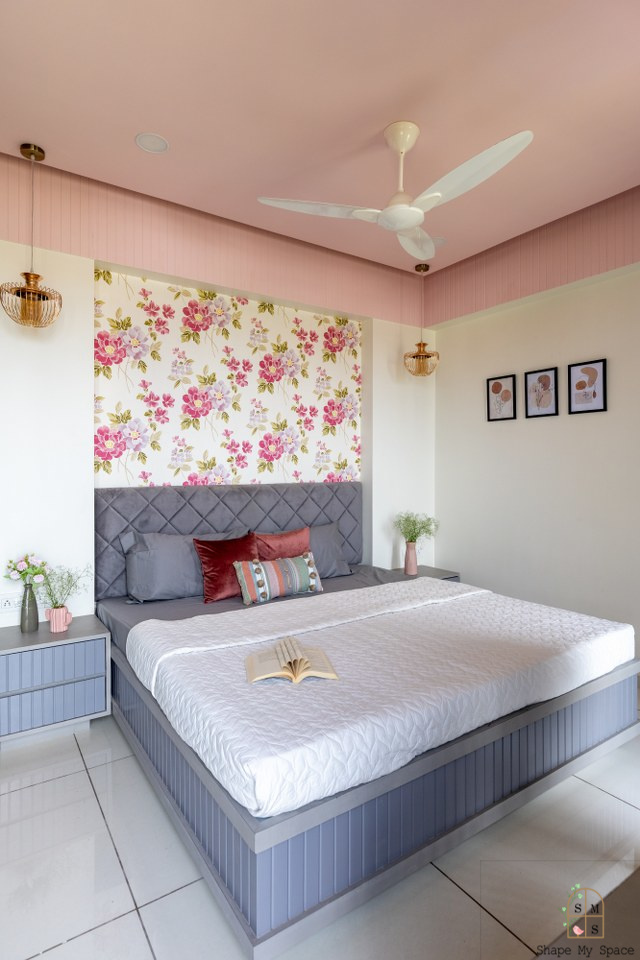 Efficient and simple, with a dash of creativity, the bedroom have been created to cater to their enthusiastic personalities. A variety of colours bring a vibrancy and element of excitement.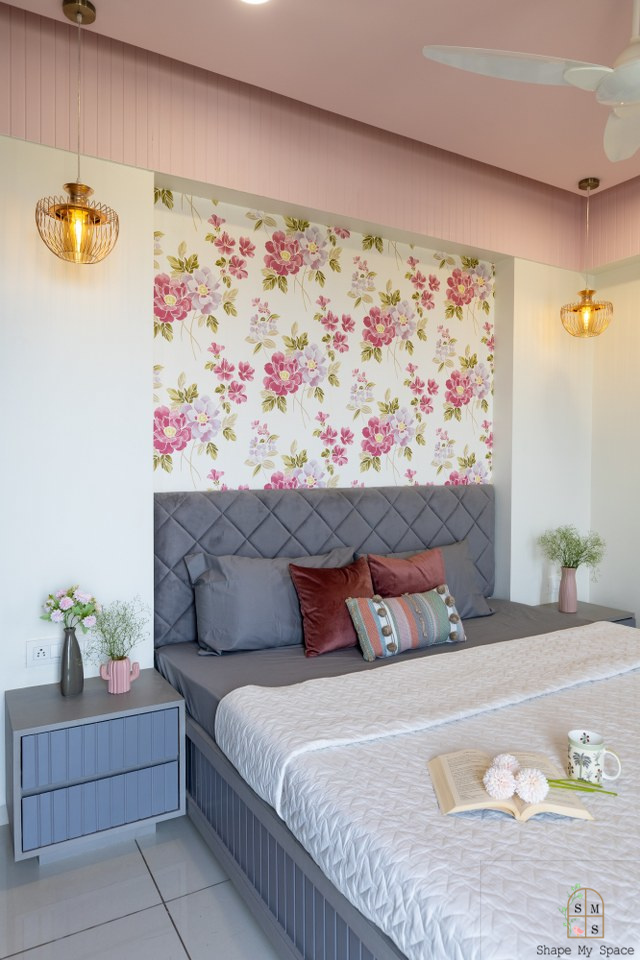 Fact File
Designed by : Shape My Space
Project Type : Apartment Interior Design
Location : Vadodara, Gujarat
Year Built : 2022
Principal Designer : Kopal Trivedi
Team Design Credits : Devanshi Sanghavi & Aesha Shah
Photograph Courtesy : Yogi Trivedi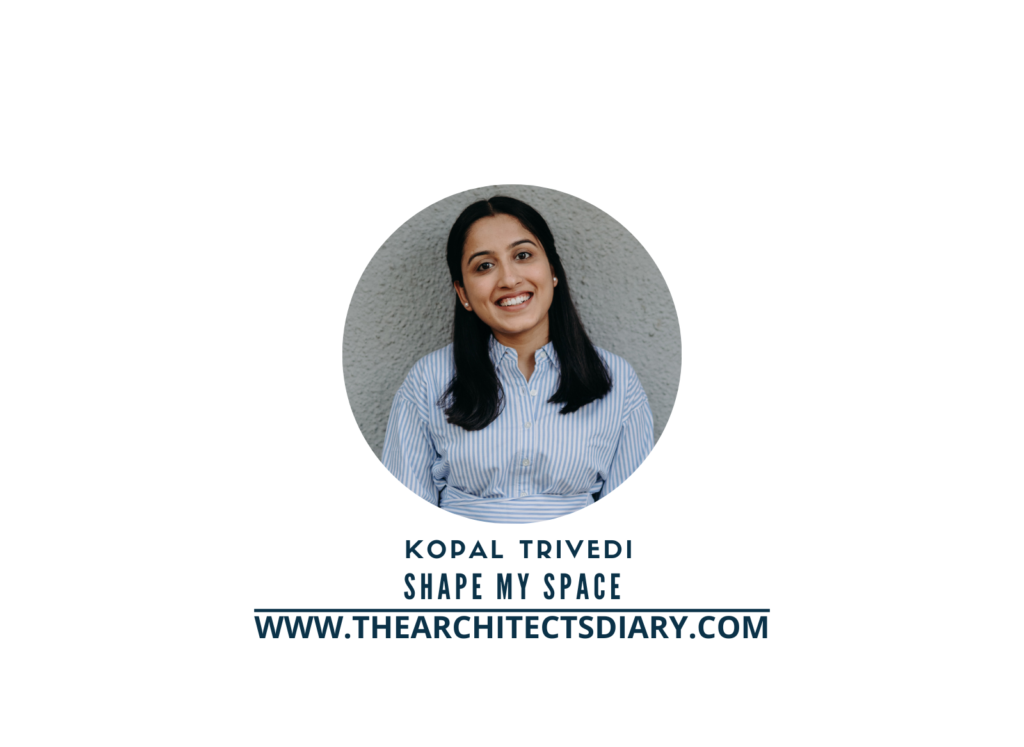 Firm's Instagram Link : Shape My Space
For Similar Projects >> A MODERN LUXURY HOME DESIGNED WITH RICH MATERIALS AND AESTHETICS
The post Five Bedroom Apartment Design That Echoes A Tropical Luxury Theme | Shape My Space appeared first on The Architects Diary.