Serenity is an enveloping sense of finely-tuned elegance reigning supremeness in this 5BHK apartment design. A soft streamlined look that segues effortlessly from room to room, dining area to relaxed lounge space and beyond.
Finely-Tuned Elegance Reigning Supremeness In This 5BHK Apartment Design | Designer's Circle
visit : Designer's Circle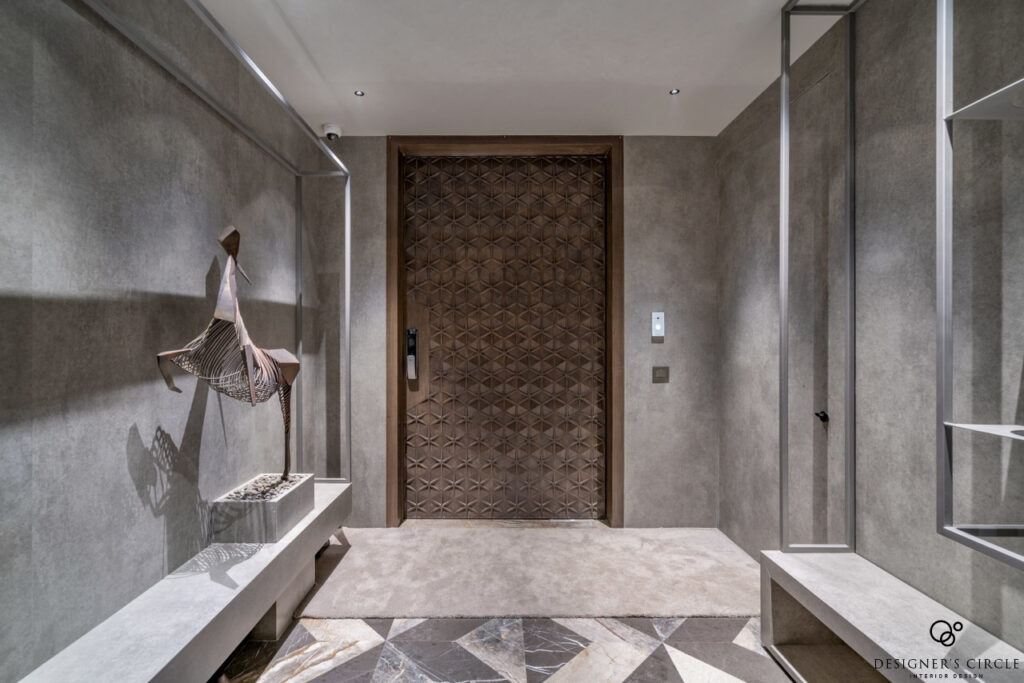 "Every element is part of a narrative, consciously creating micro moments" as he (Ar. Rajesh Sheth) calls them, "help tell the story." Aesthetic of the apartment serenity is thoughtful and sumptuous.
The design concept revolves around creating an atmosphere of serene delicacy. The color tones are kept light with dark tones to the minimum. Each room harmonizes contrasting colors and textures with its strong visual flow of geometric forms, disrupted by pops of color and tactile surfaces that foster a sense of comfort and seclusion within the bustling city life of Ahmedabad.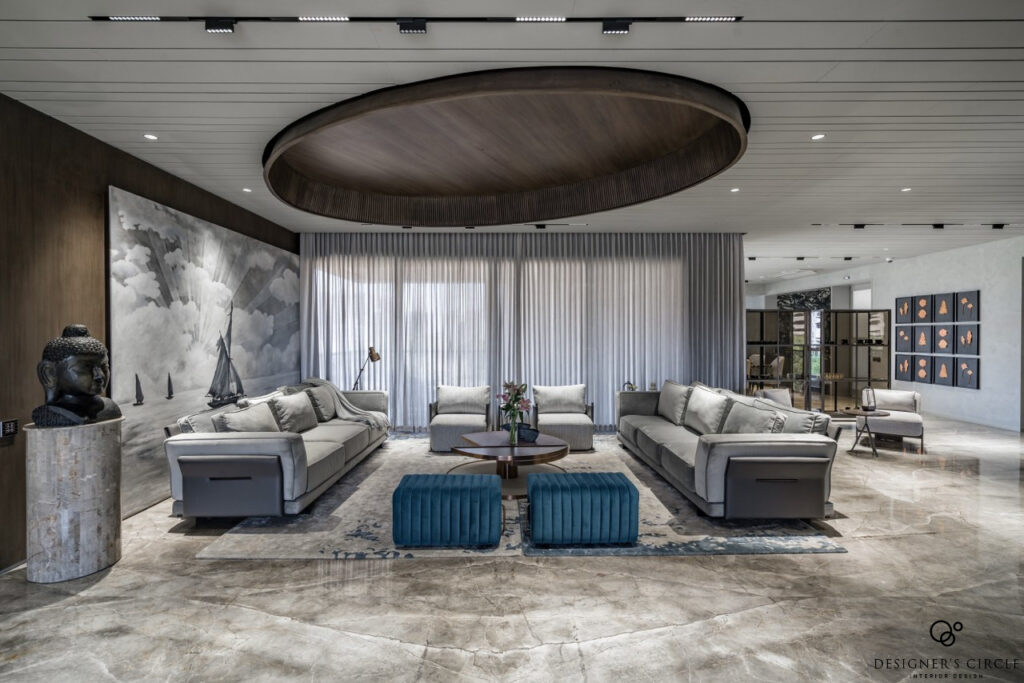 This well curated mix of grey with a palette of vibrant colors paired to bespoke furnishings layer up like a collage, infusing this unique home with personality as well as a palpable sense of intimate and private living.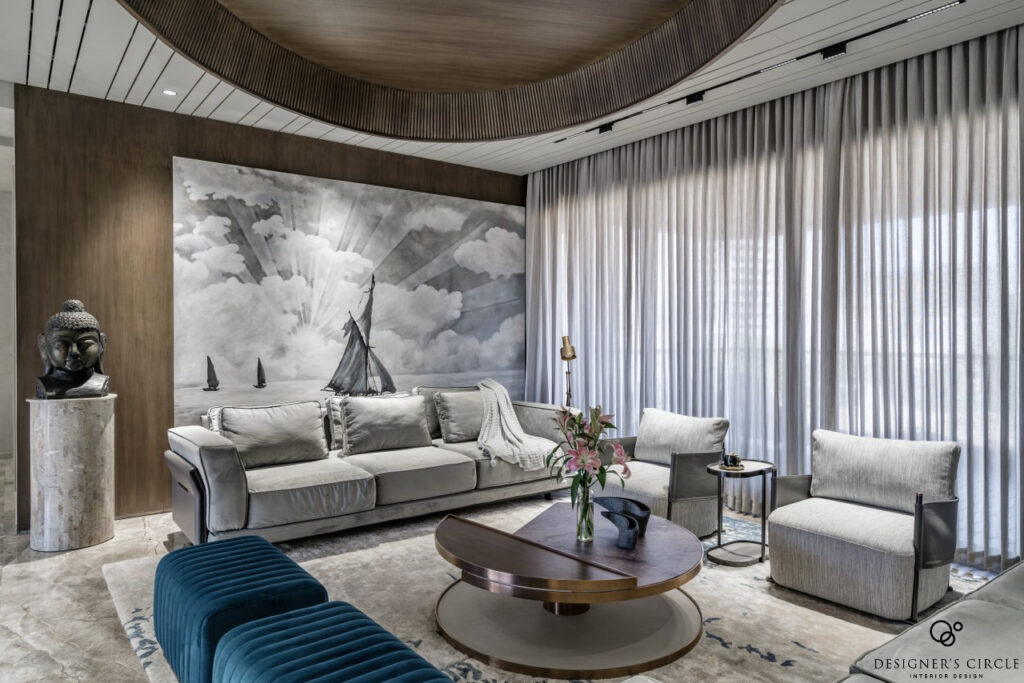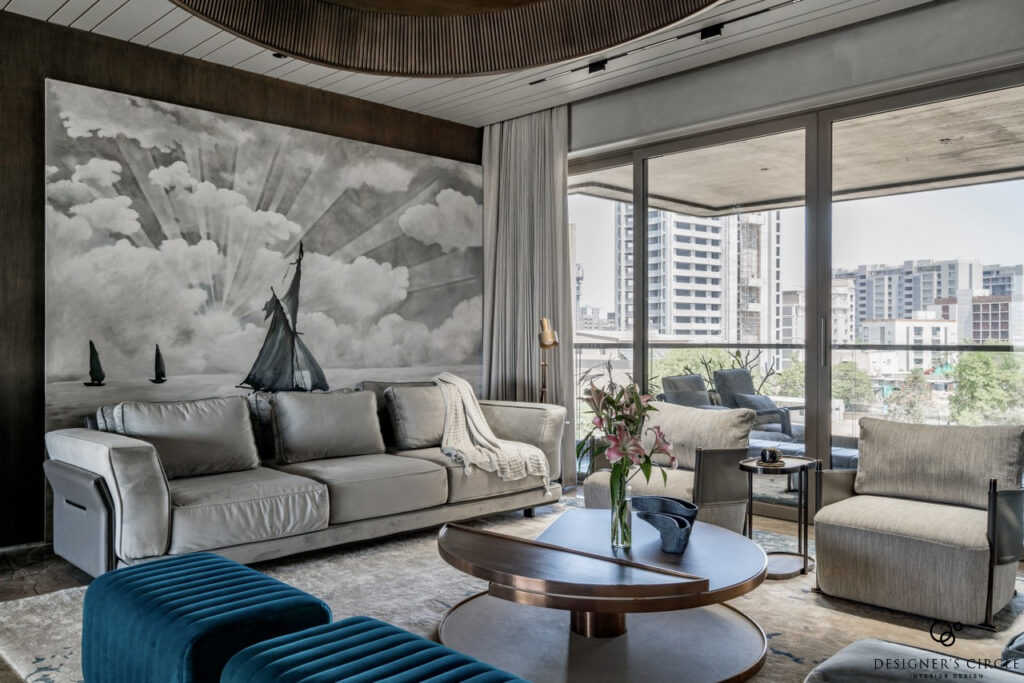 One of the striking spaces is the dining, pantry and living space opening up to a breakfast deck. In order to maintain a visually open floor plan, wall textures are kept grey walls that bounce off light. Interiors are kept simple and understated with luxury furniture designed in a neutral palette.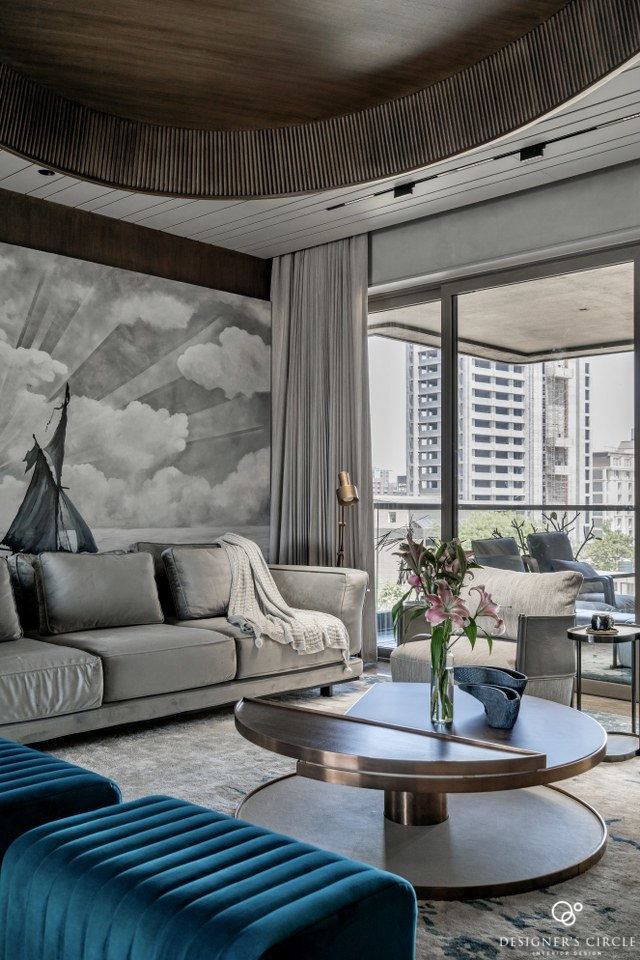 The main floor includes an airy drawing room that disperses light around the apartment with its large windows. The lounge area sits across the living area with a corridor separating them. Both these spaces are quiet contrasting in comparison to the rest of the apartment.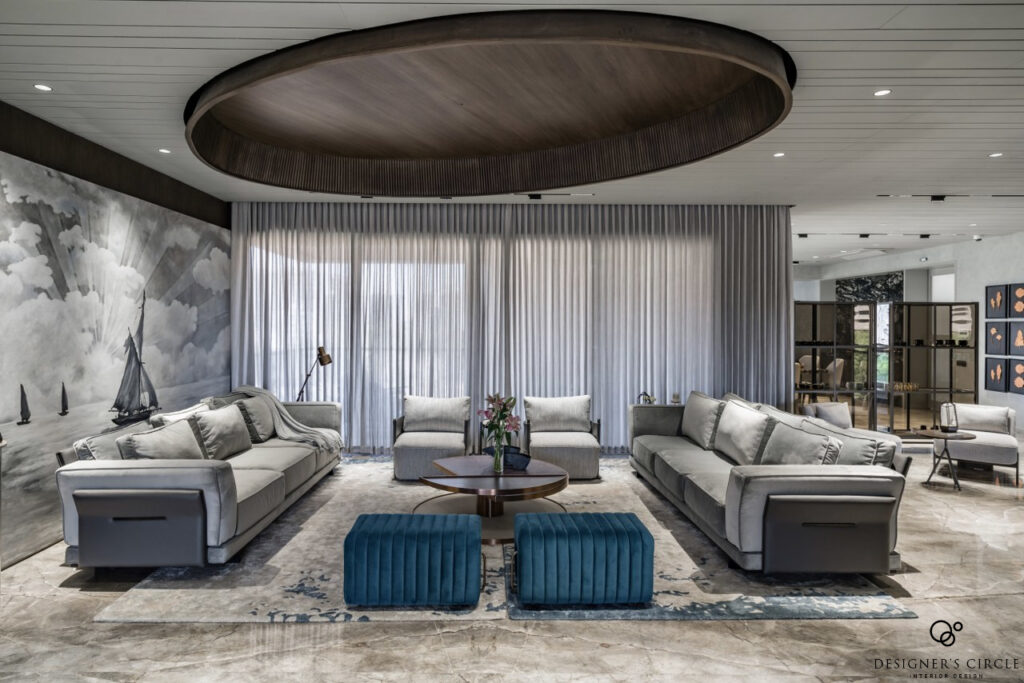 With wooden panelling on the walls and wooden ceiling, the furniture layout is arranged such that the entire family as well as their friends and guests can relax and unwind. The blue tones aid to de-stress and sets the vibe for the home.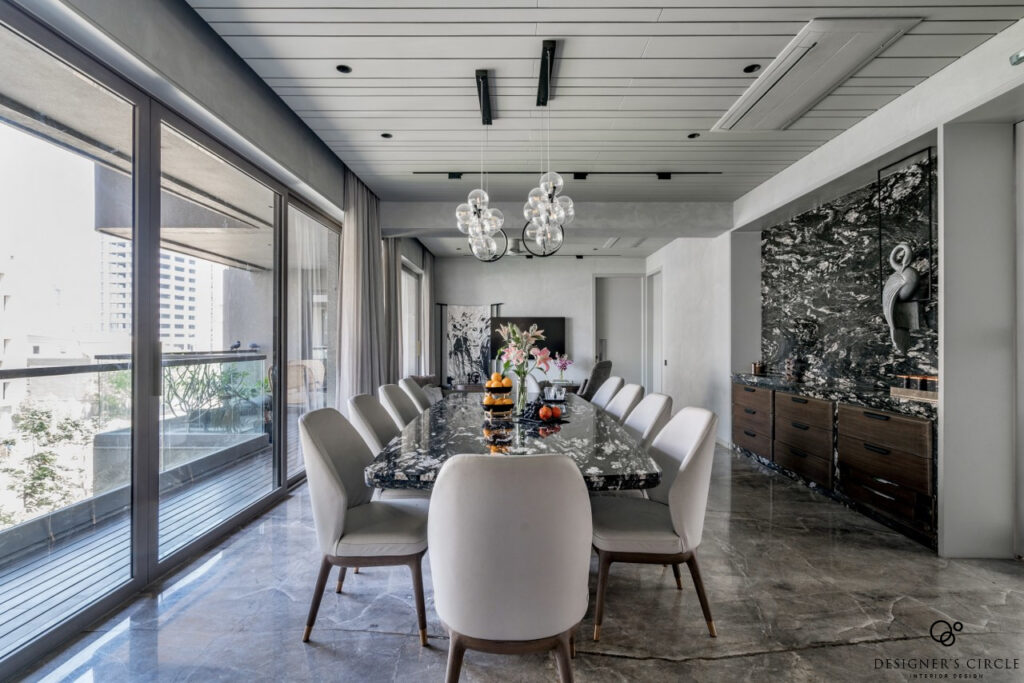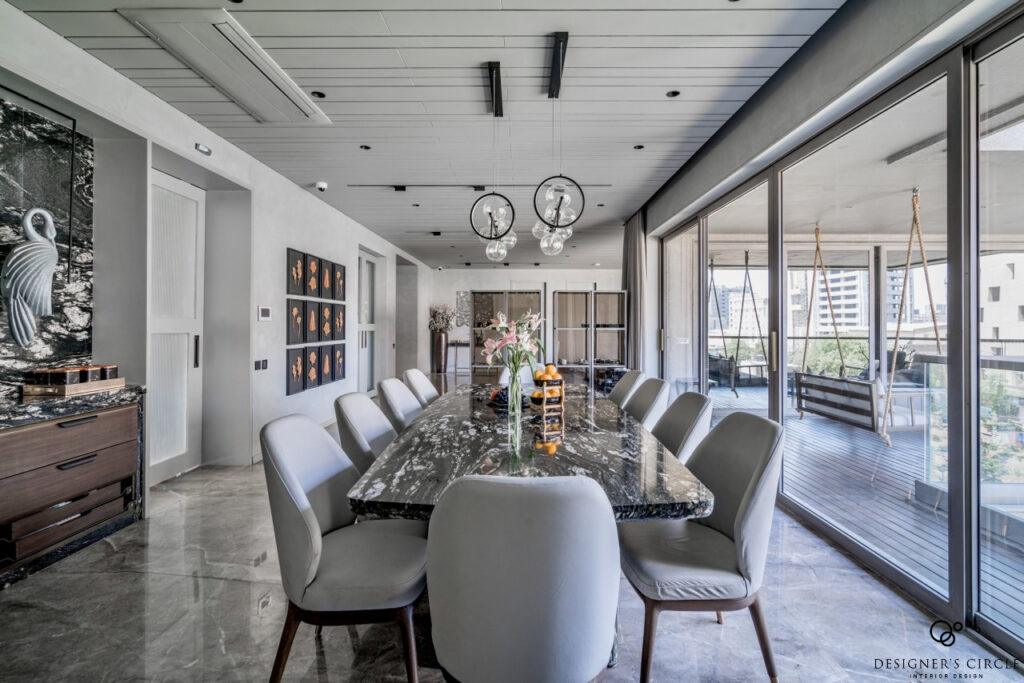 Designer Circle's comprehensive approach to design is all-consuming. There is not a surface here that hasn't been embellished, from the exquisite marbles to the furniture crafting spaces that are quietly cosmopolitan and filled with rich hues and opulent materials.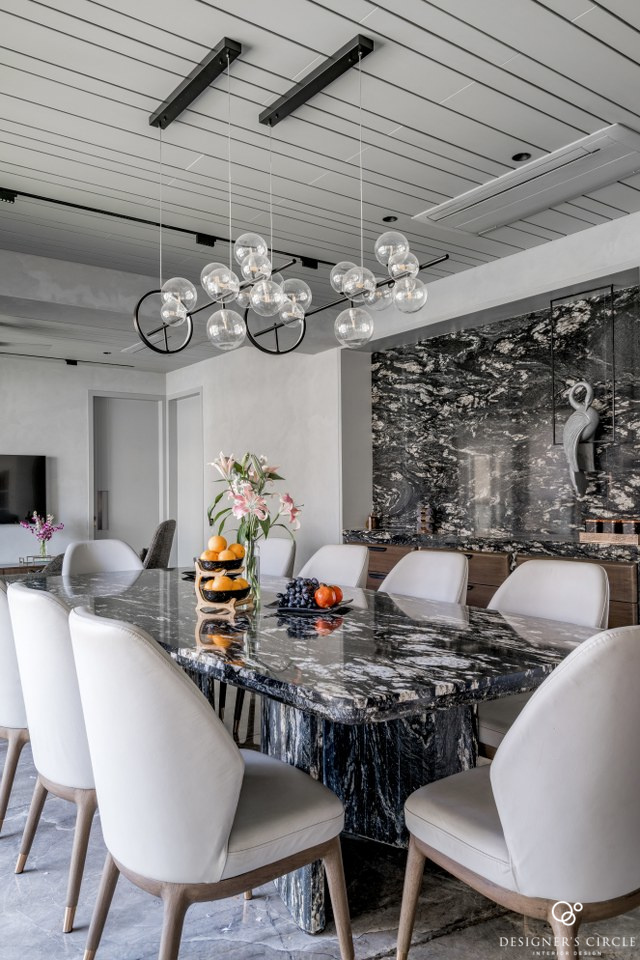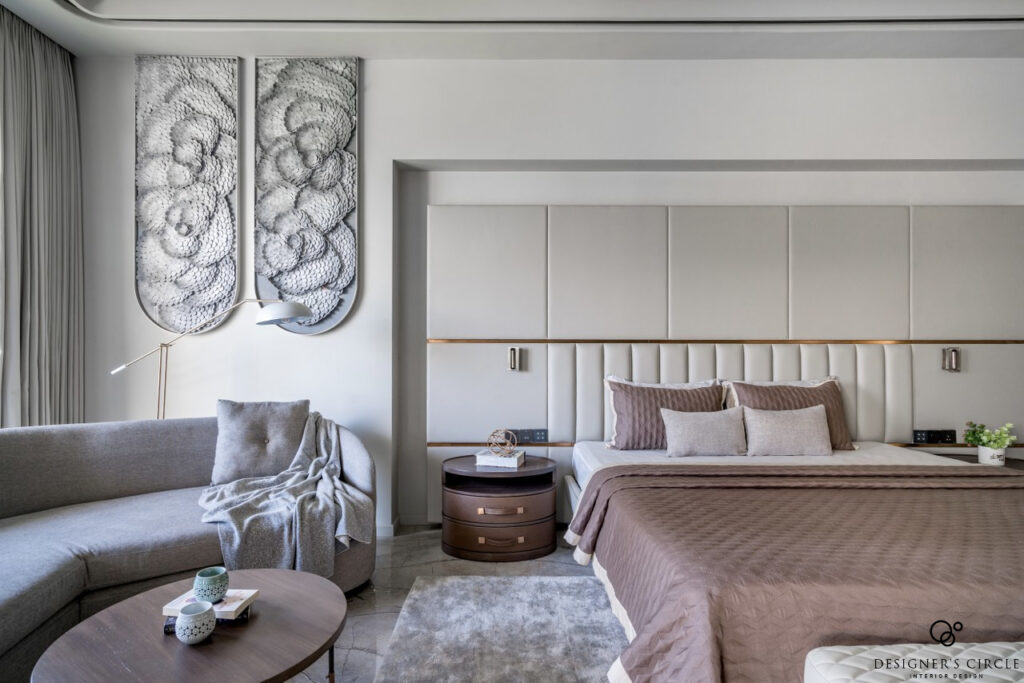 Bedrooms are kept minimal to their function as per the client's requirements. The kids' bedrooms have wooden flooring while the master, parents and guest bedroom have marble flooring.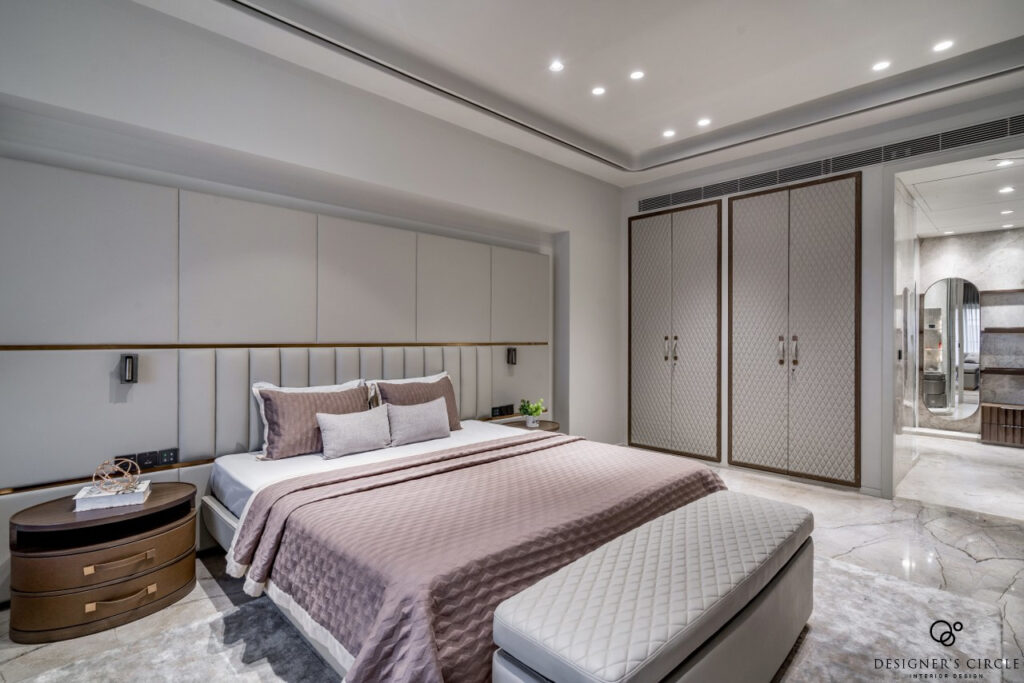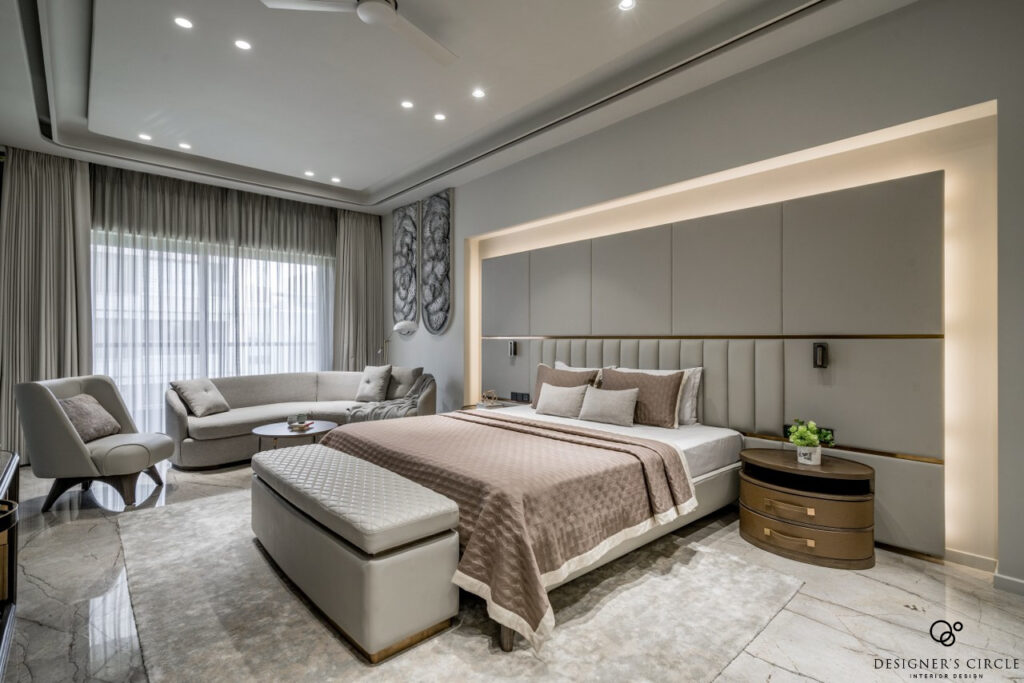 All furniture are designed with details that contemplate along with paintings to form luxurious rooms.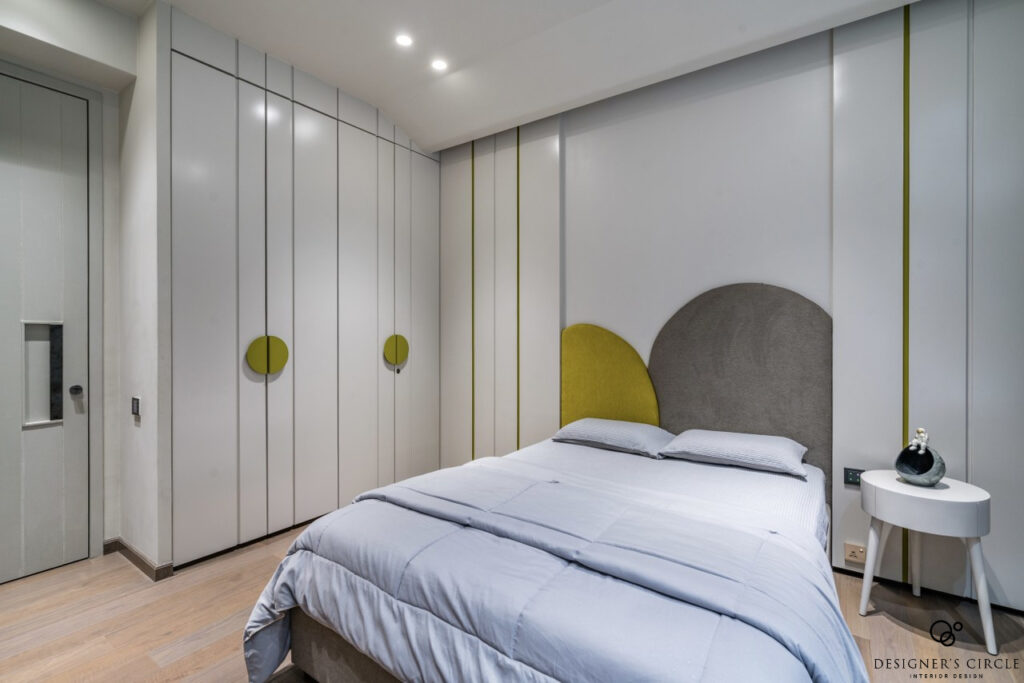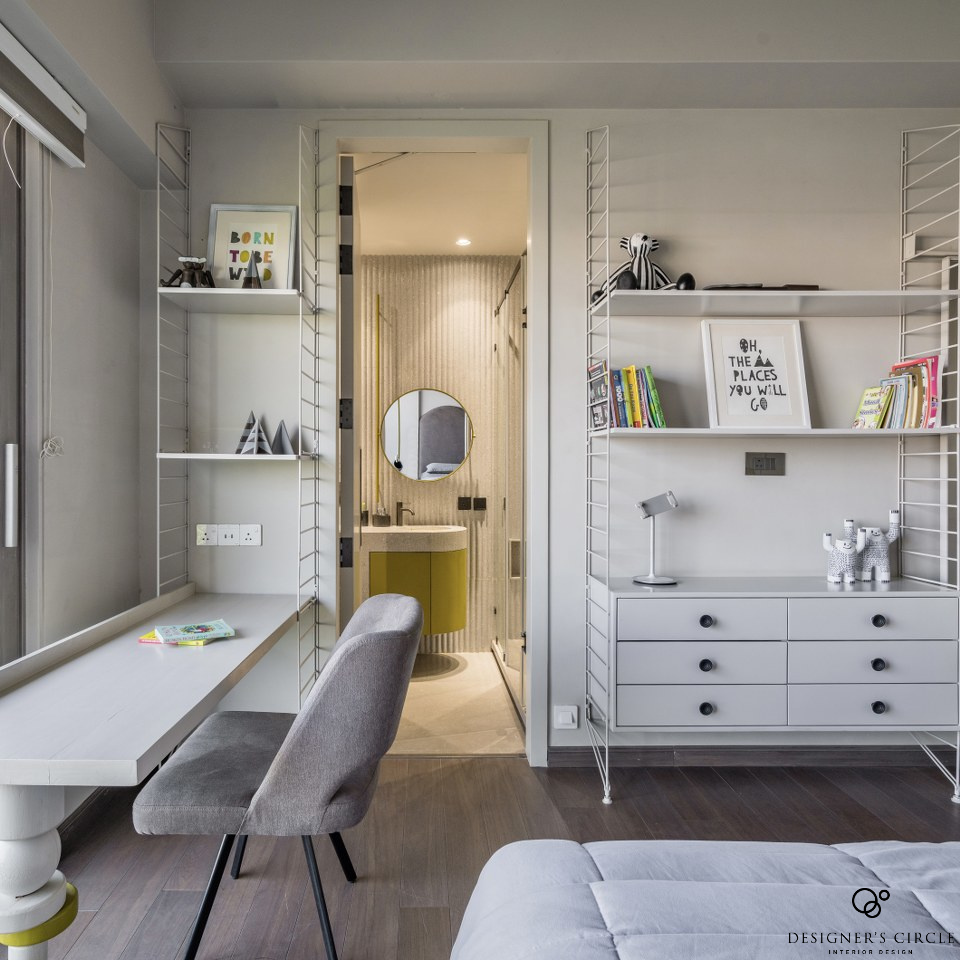 All paintings in the apartment reside under the color tone of grey. "It's a challenge to use grey as a dominant color, as its usually seen as muted color".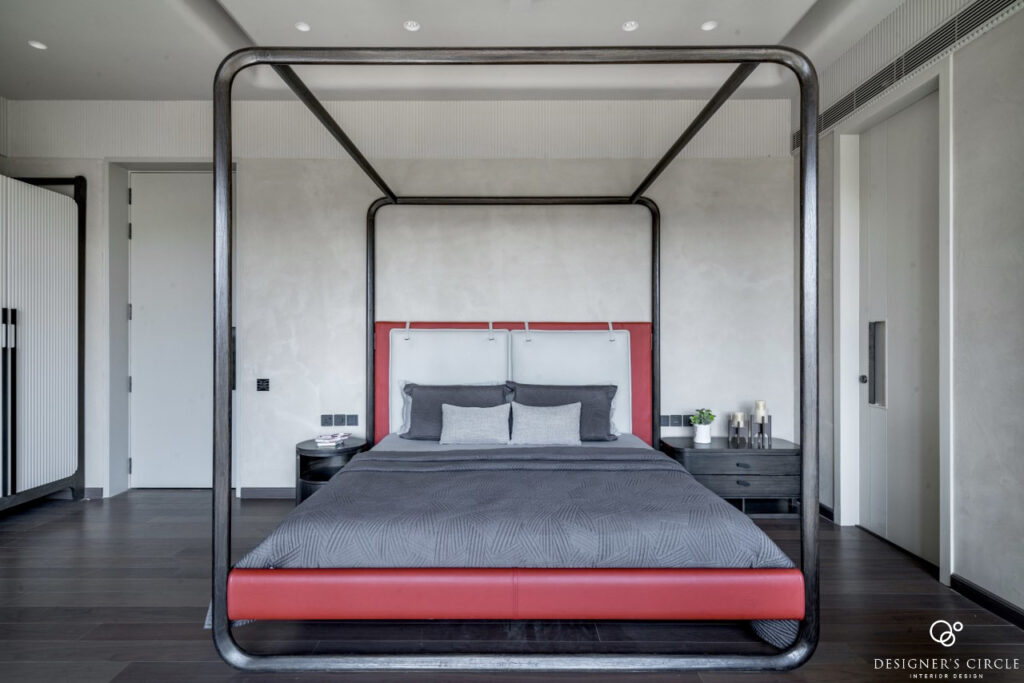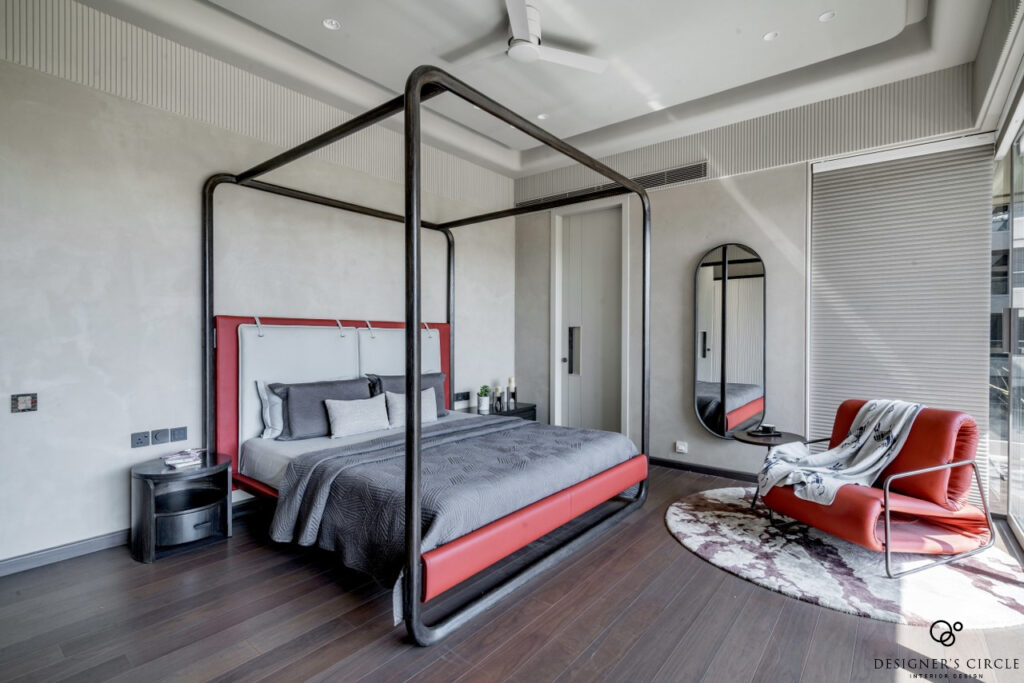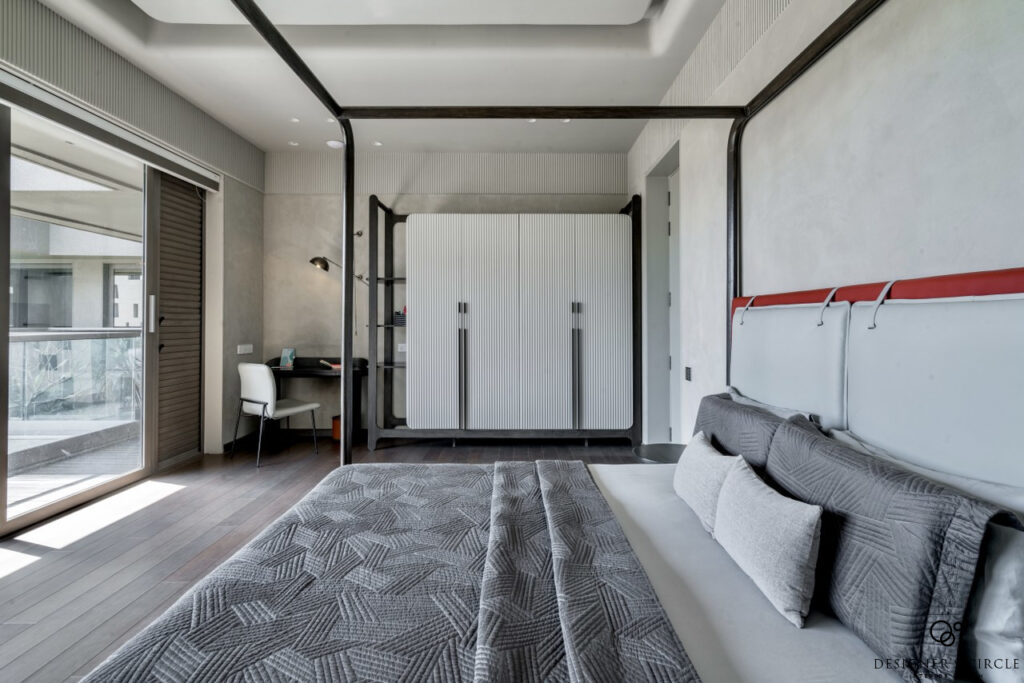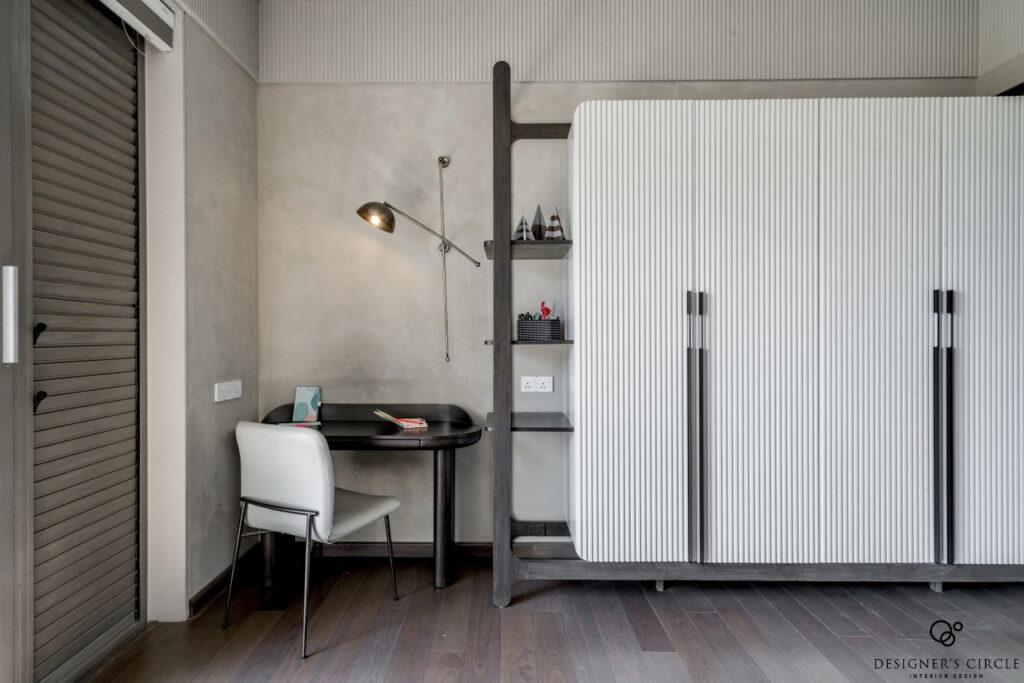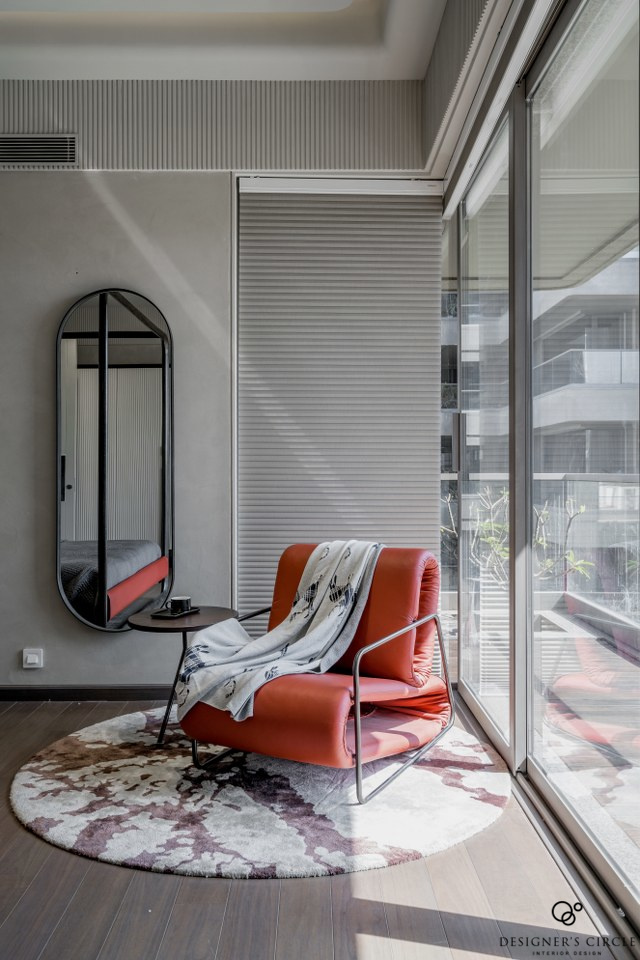 "We wanted to break this notion, hence the subjects for these paintings are carefully chosen to complement their spaces".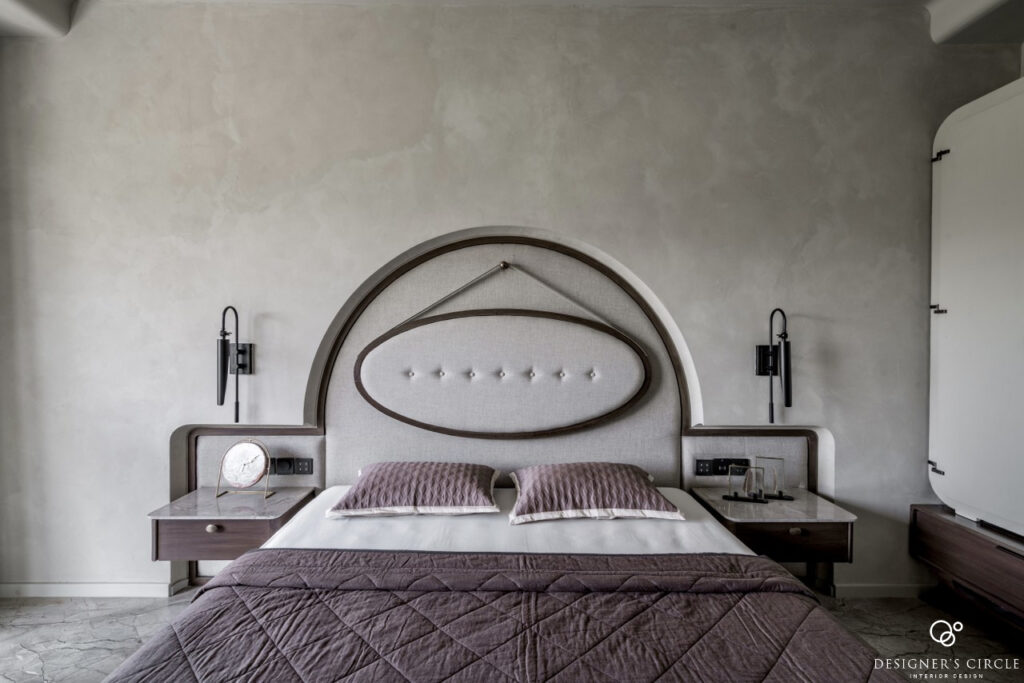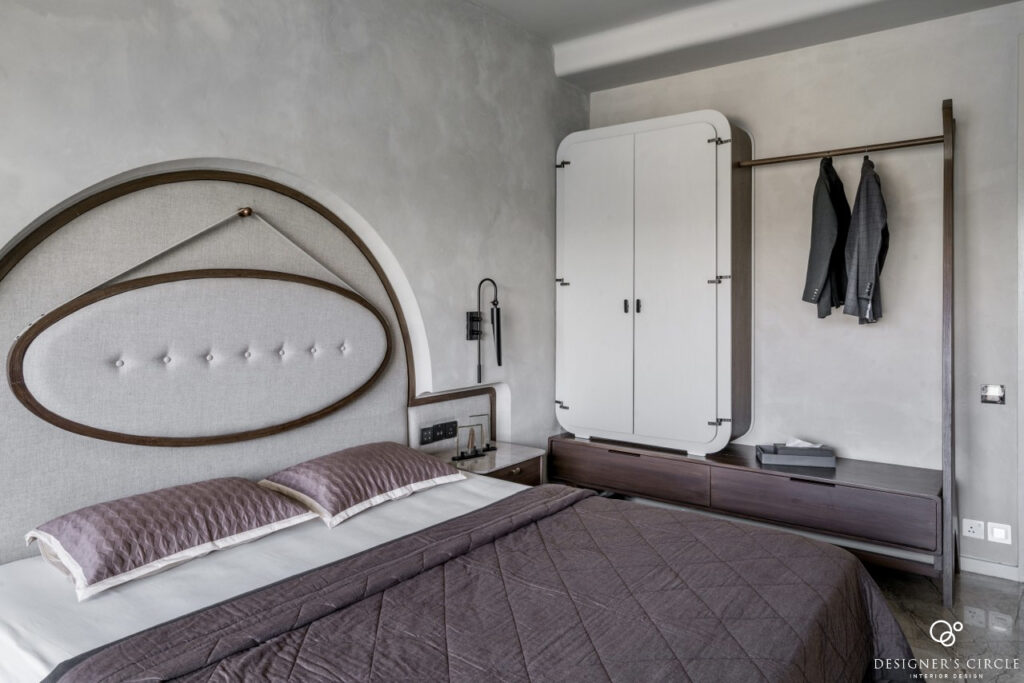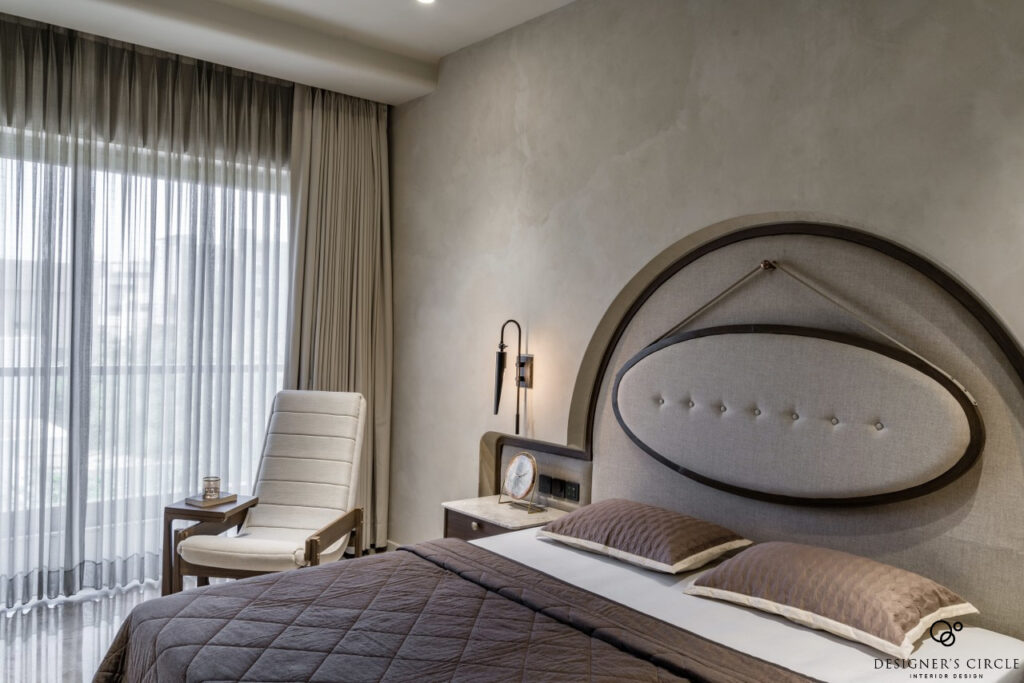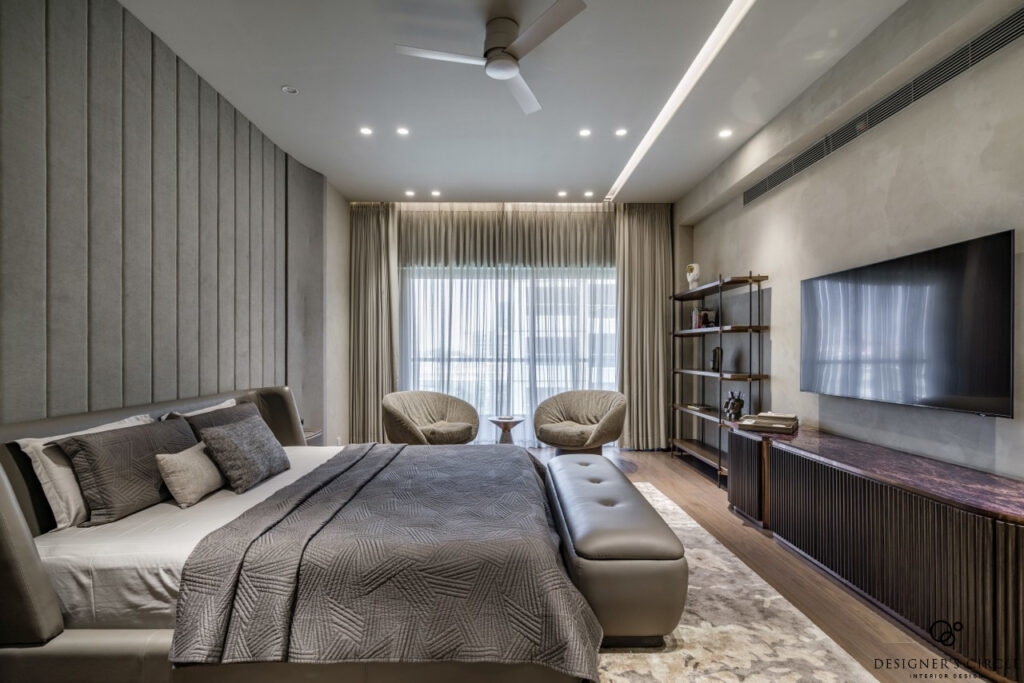 The bathrooms in a nutshell are a one shade wonder. With all surfaces covered in marble, the bathroom stands monochromatic with complementing black and bronze finishes.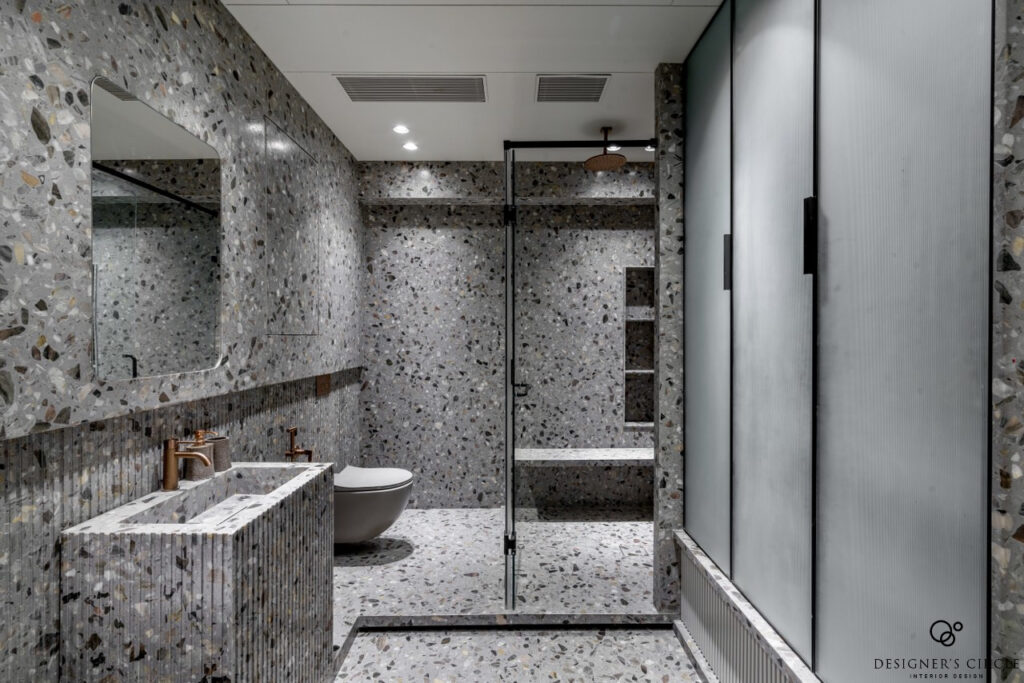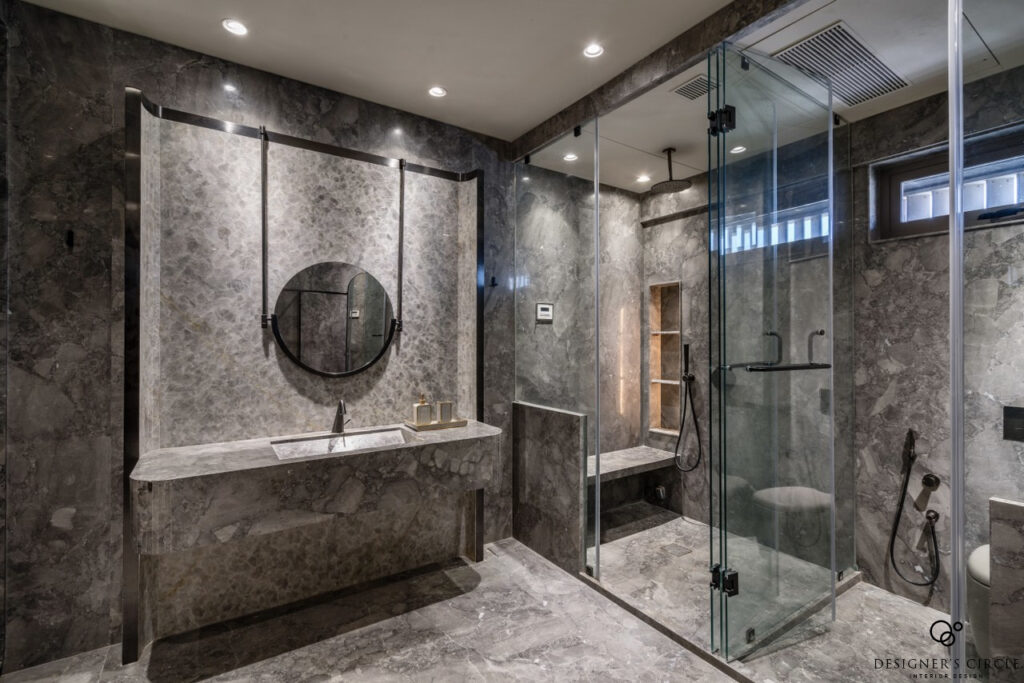 Rich in texture, the palette of this home is essentially monochromatic and creates a serene atmosphere without the losing its fresh and youthful character.
FACT FILE
Designed by : Designer's Circle
Project Type : Residential Interior
Project Name : Serenity
Location : Ahmedabad
Year : 2021
Project Size : 5,539 sq.ft
Principal Architect : Ar. Rajesh Sheth
Photograph Courtesy : Inclined Studio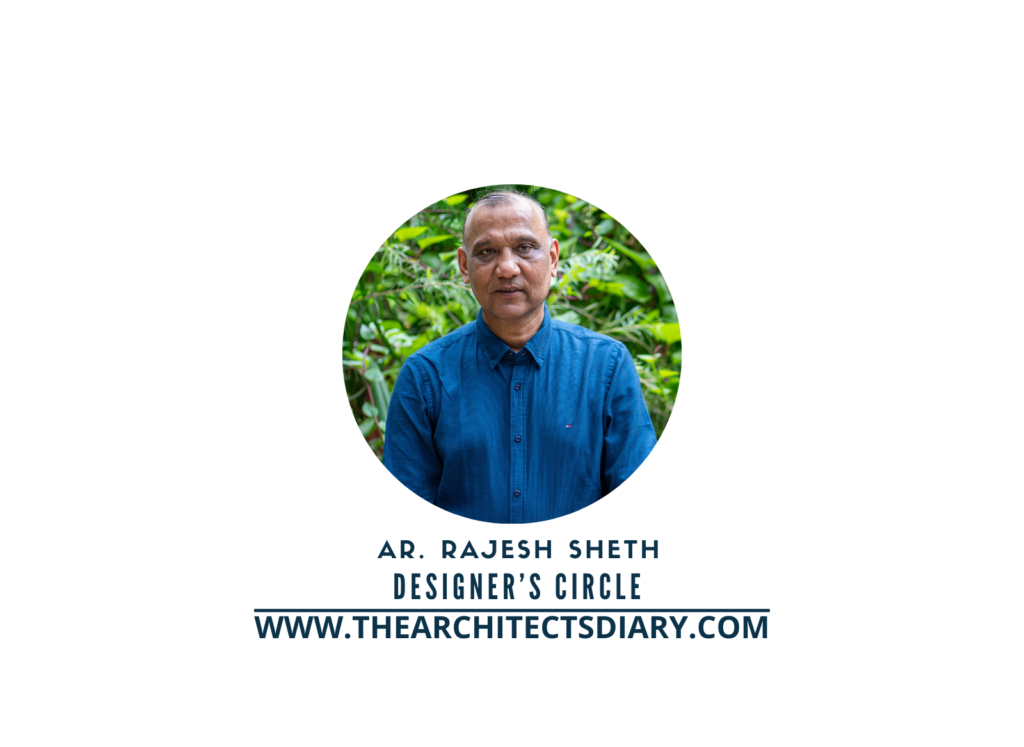 Firm's Website Link : Designer's Circle
Firm's Instagram Link : Designer's Circle
Firm's Facebook Link : Designer's Circle
For Similar Projects >> THE LUXURY PENTHOUSE IS MINIMAL IN AESTHETIC, ADORNED WITH A UNIQUE BLEND OF DESIGN STYLES
The post Finely-Tuned Elegance Reigning Supremeness In This 5BHK Apartment Design | Designer's Circle appeared first on The Architects Diary.