Green or Eco Friendly Diwali is a new concept that is slowly gaining popularity in India. The "Festival of Lights" begins at home. One month prior to the week-long celebration, families start planning their dream home design.
While we get busy finding the perfect decor and illuminating the interiors with diyas, it is time to pause and be conscious of our decisions. Eco Friendly Diwali is the time to embrace our rich vernacular culture, which is both environmentally conscious and elegant. Thus, we present to you 10 ways to celebrate Eco Friendly Diwali.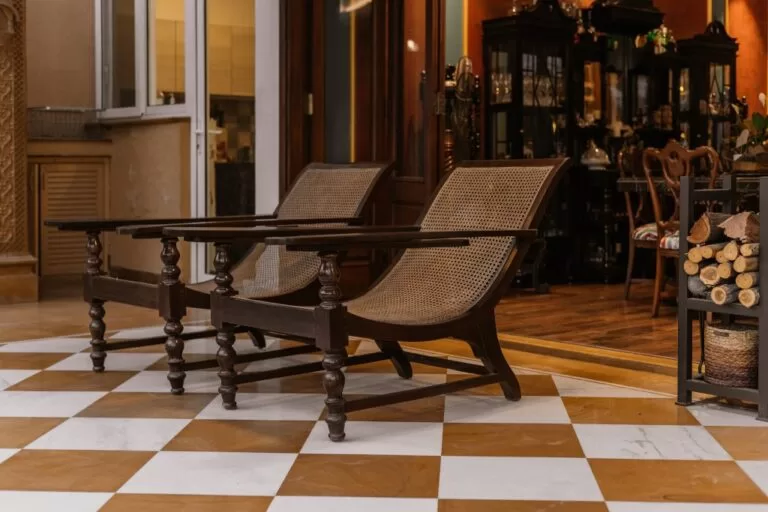 Why invest in new products for a few days, only to discard them after a week? Buying used furniture not only helps you cut costs but also prevents the carbon emissions and water waste of manufacturing that furniture. However, you must make sure that the item is in good condition and doesn't smell or rot.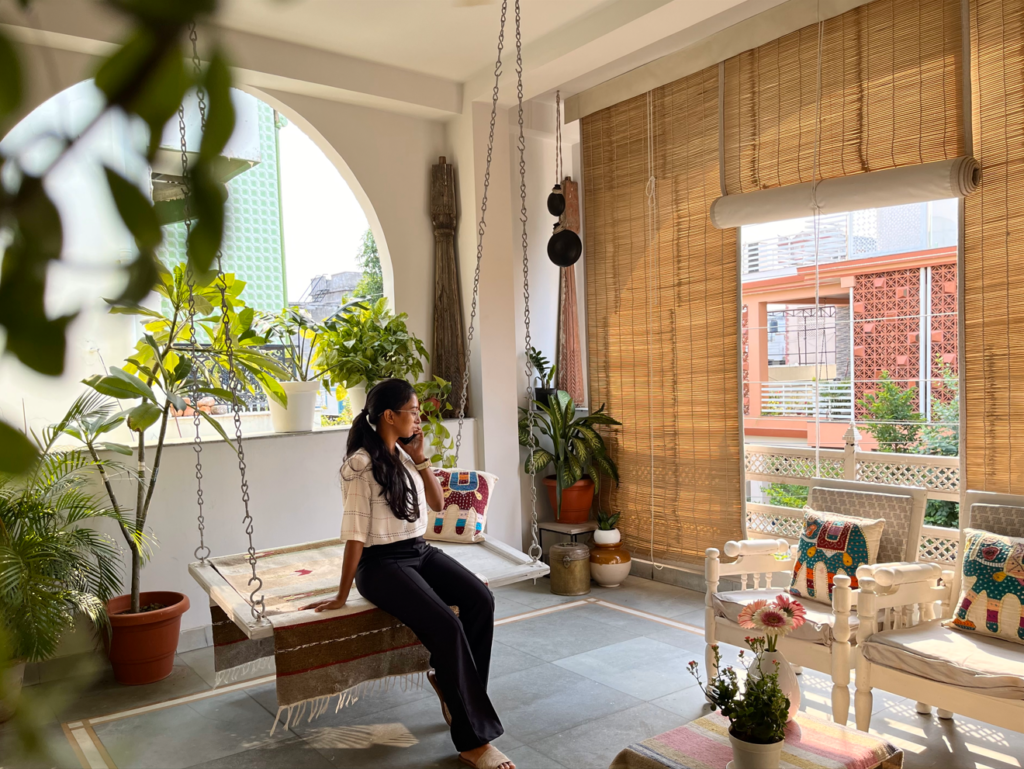 What other way to attract positive energy than by decorating your home with plants? Indoor plants come in a wide range of colours and shapes that can suit any home and improve air quality. Money plant, tulsi, marigold, and bamboo are a few popular Diwali plant options.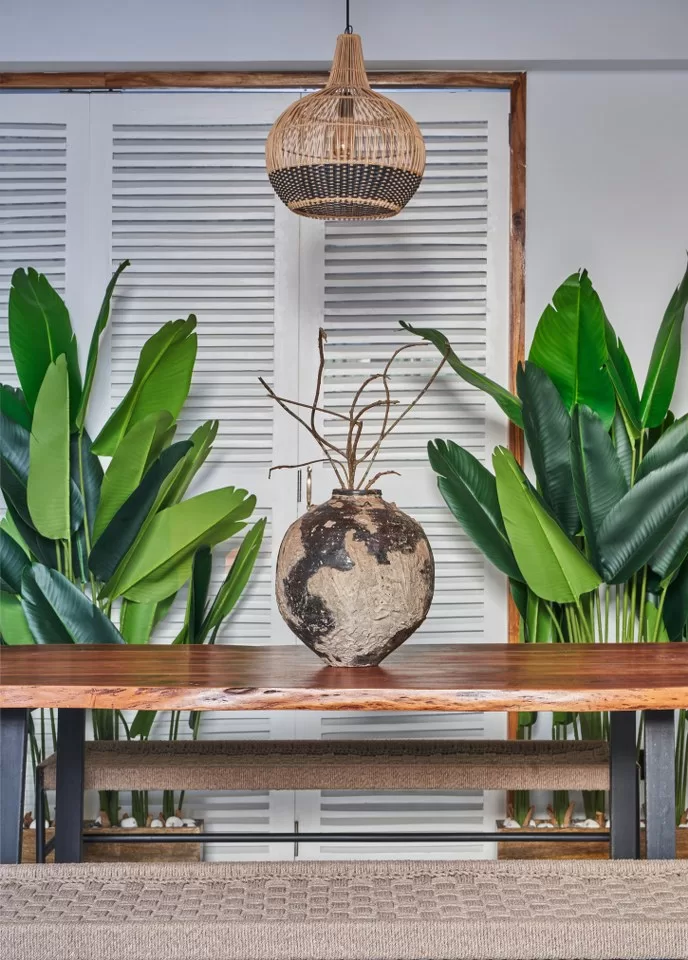 Eco-friendly decor products are a great way to support local industries. They are usually affordable with minimal impact on the environment. Bamboo and cane are increasingly becoming popular in modern interiors, with their applications ranging from lampshades to wall decor.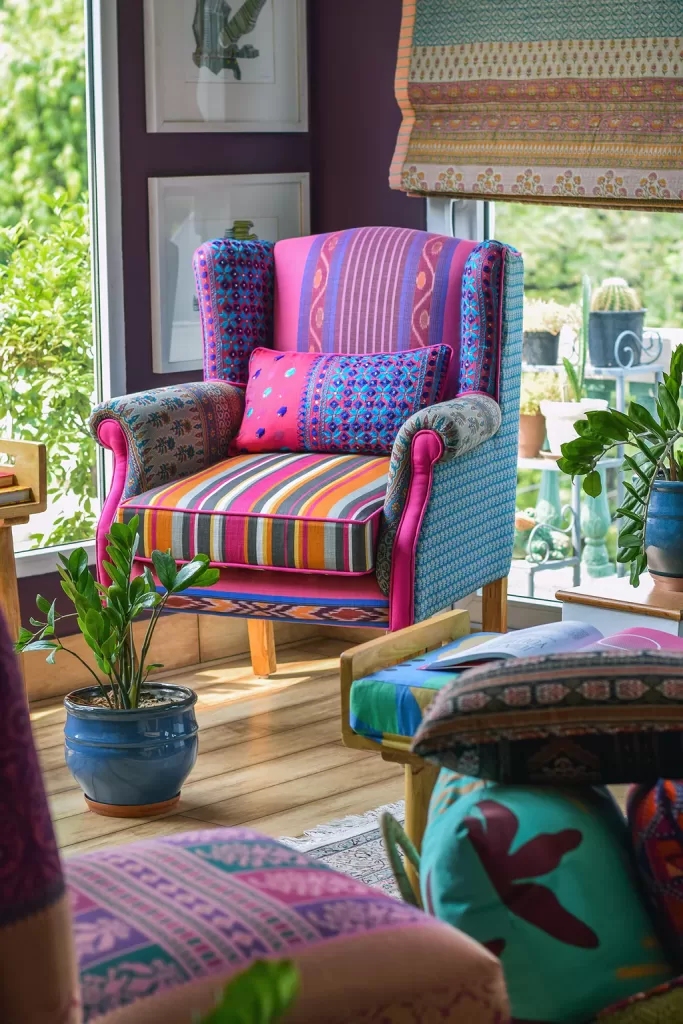 Sarees exude the vibrant colours of our rich culture. Utilising old fabric that resonates with the feel of Diwali can further bring out the festive spirit. Pairing bright colours with indoor plants is a great way to make your home light up with luxury.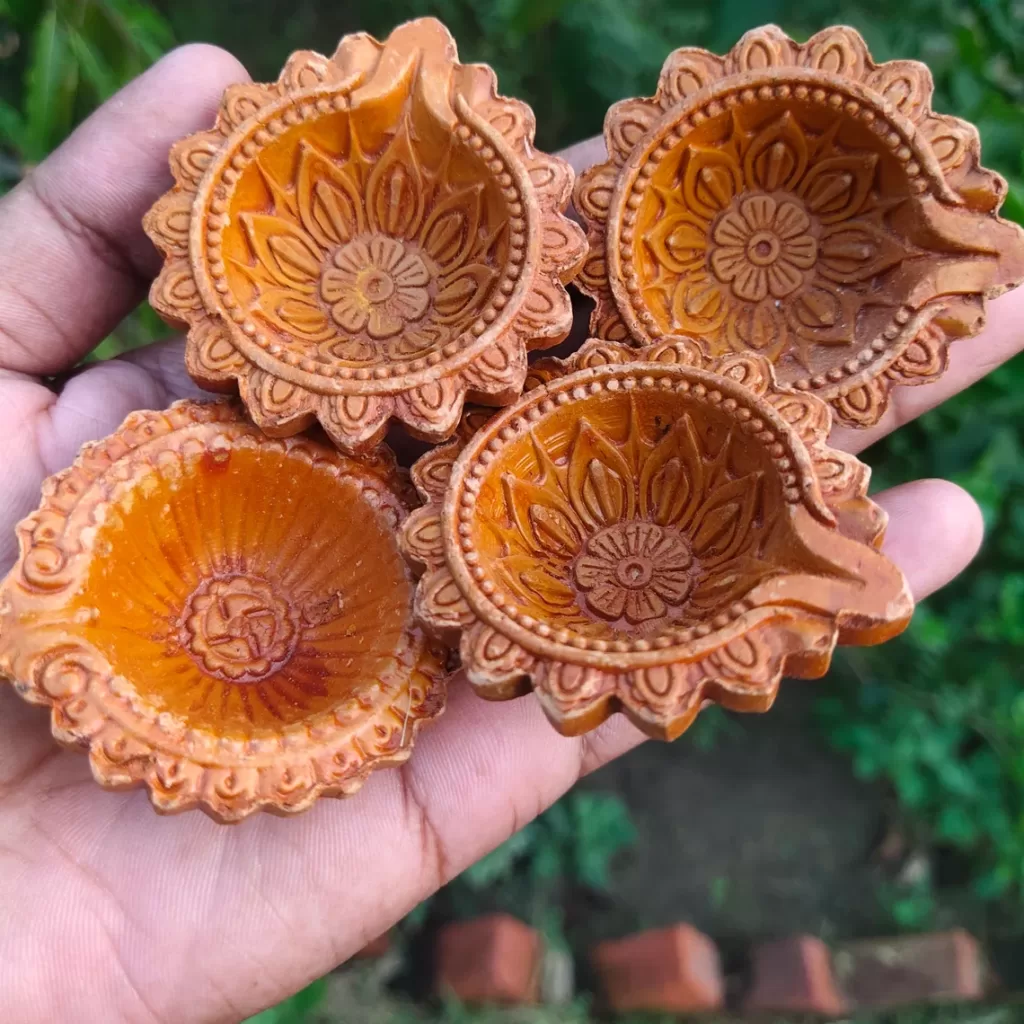 Store-bought diyas are mostly brightly painted, which emits harmful toxins into the air. The right way is to go back to our roots and purchase a couple of plain, earthen diyas. Also, is it really necessary to paint diyas when they glow so elegantly in their pure form?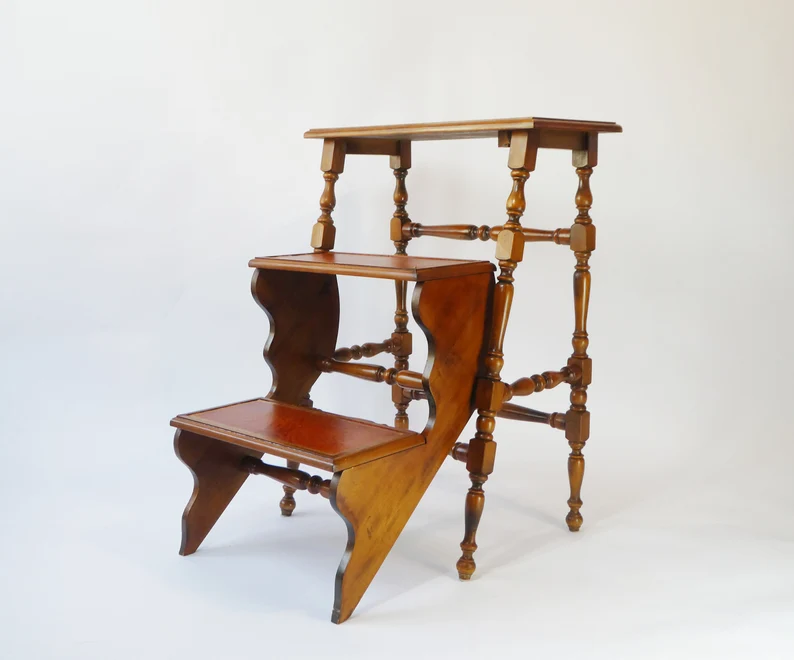 Multifunctional furniture is a one-time investment where you can use a product for various purposes. Sofa-cum-beds and library stairs are popular choices that are both aesthetic and functional at the same time. It can prevent unnecessary clutter and make your home spacious.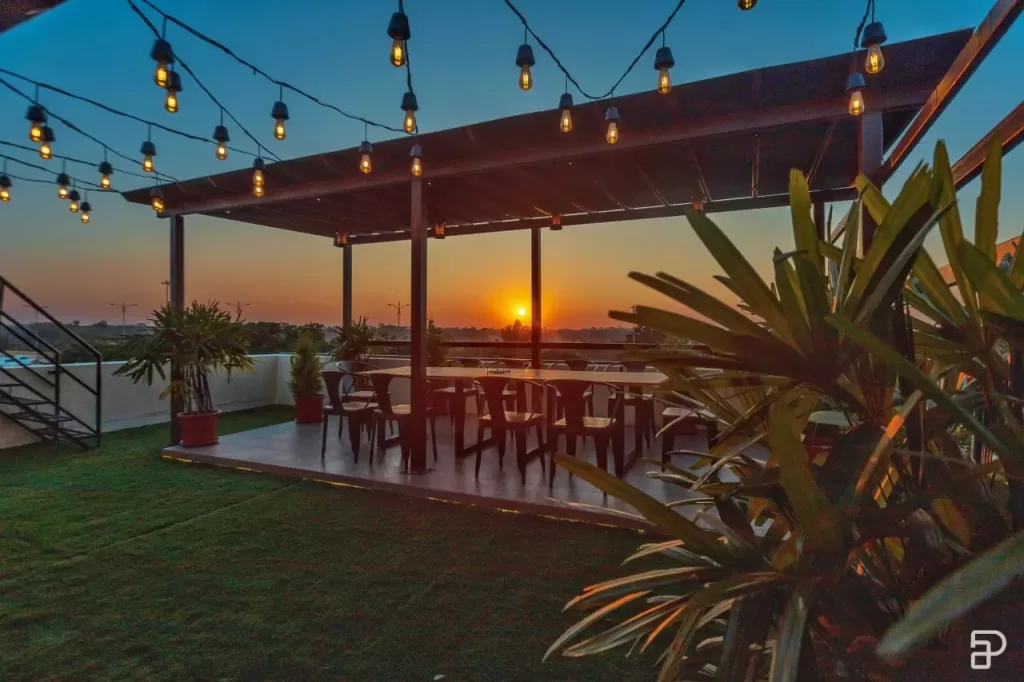 Diwali is incomplete without lights. Homes are lit up inside and outside, and it is becoming a competition to see whose house is the brightest. Is this really necessary? Go for minimal lighting, opt for low-energy options like LED lights, and set the ambient tone.
Although Diwali is about prosperity, you don't need to fill up your homes with all the goodies in your locality. You just need to keep a few items that will create a positive atmosphere in your home. Just an eye-catching candle stand and a few plants can make a whole lot of difference!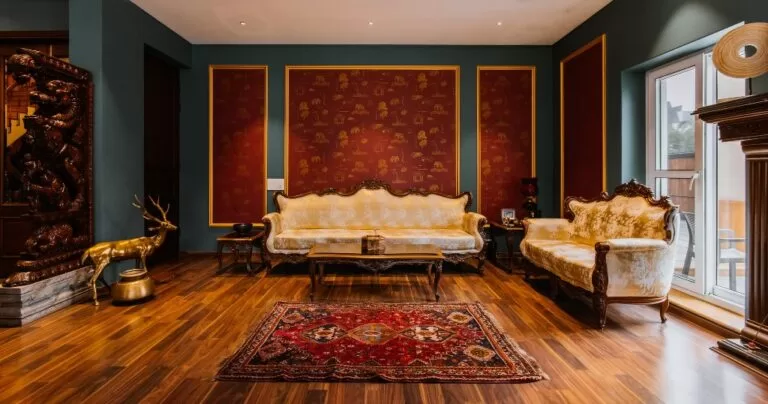 A single piece of handcrafted rug has the power to elevate your space. It can add a touch of royal elegance and eliminate the need for clutter. Opt for vibrant colours and patterns that can make your space warm this winter too.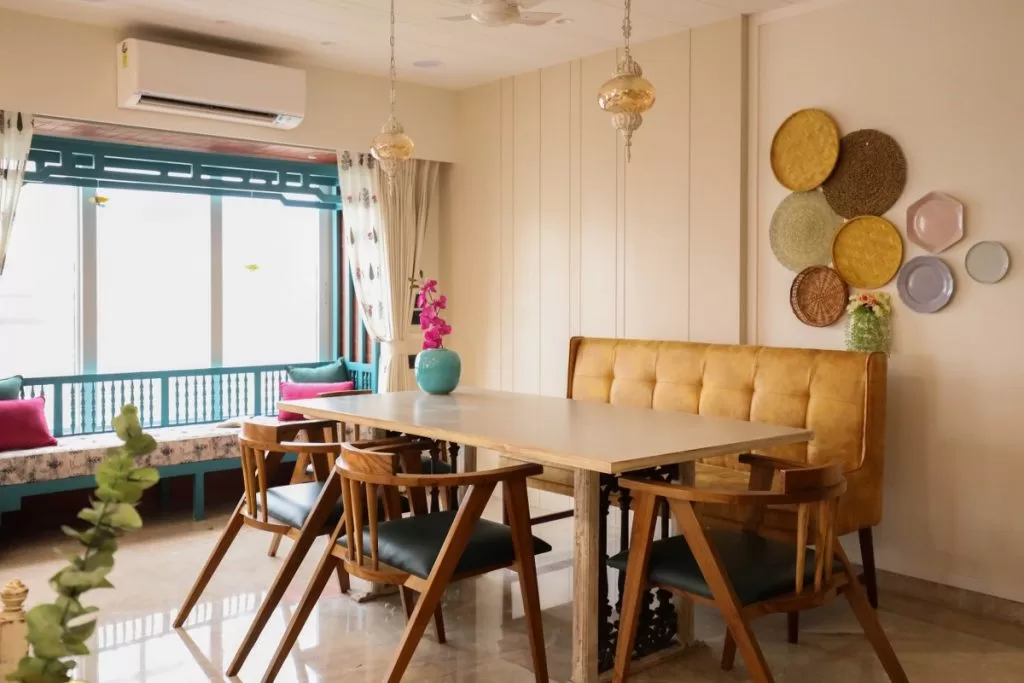 When purchasing decor pieces this diwali, make sure that they don't contain toxins such as formaldehyde, phthalates, or flame retardants. These chemicals are a hazard to both our health and the environment. Instead, check whether your decor has low VOC.
A few non toxic products are:
Soy-based polyurethane foam for cushions and mattress
Felt rug padded with natural rubber
Natural cork wallpaper
Macrame wall art
Cotton cheesecloth table covers
Bamboo Partitions
Organic cotton throws
Wood Vase
Jute Rugs
Handwoven Pendant Lights
In recent times, Eco Friendly Diwali has become the need of the hour. Diwali is a festival where we celebrate the victory of good over evil. Yet, we are leaving behind a significant impact on the environment, where the toxic gases ultimately enter our homes. Once the festive season sees the dawn, many experience short- and long-term health concerns. We deserve a pollution-free home to take a break from the harmful outdoors. This is why we cannot delay our efforts towards an Eco Friendly Diwali. How can we implement an Eco Friendly Diwali into our homes and culture? Shouldn't our choices reflect both outdoors and indoors?
The post Eco Friendly Diwali Styling: 10 Ways You Can Celebrate Green appeared first on The Architects Diary.