The minimalistic mod-Mediterranean interior style is a perfect balance achieved between eclectic style and modern style of interiors blended together. The interior designer, Vidhi Teraiya has created the fabric studio known as Uknitex Studio, which can be found in the heart of Ahmedabad.
Eclectic Style And Modern Style Of Interiors Blended Together | Vivid Decor
visit : Vivid Decor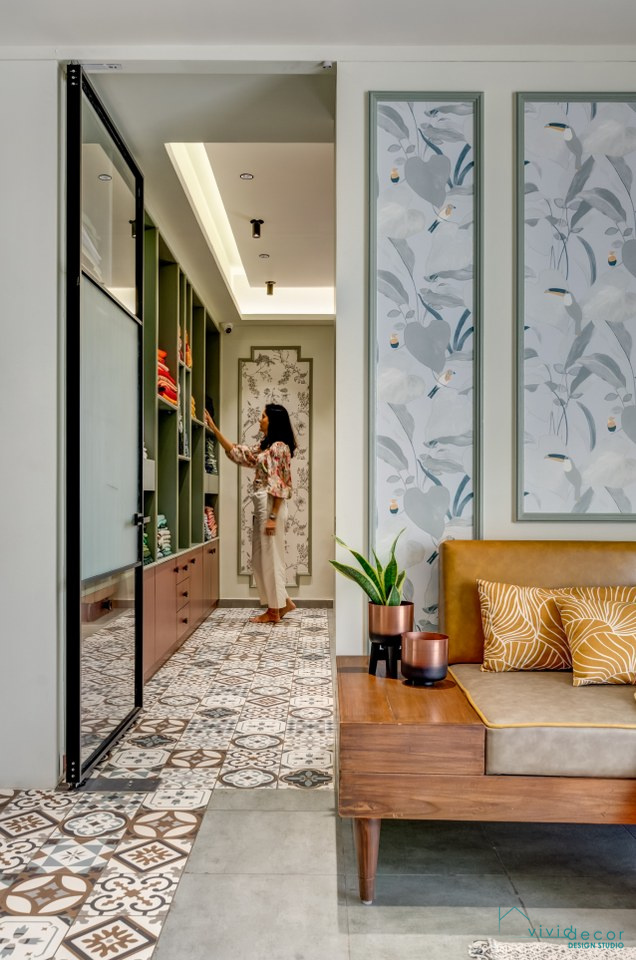 Incorporating one-of-a-kind designer items into each area was the plan that guided the design. These pieces were chosen with the intention that they would not only fulfil a specific purpose but also shine on their own as unique works of art.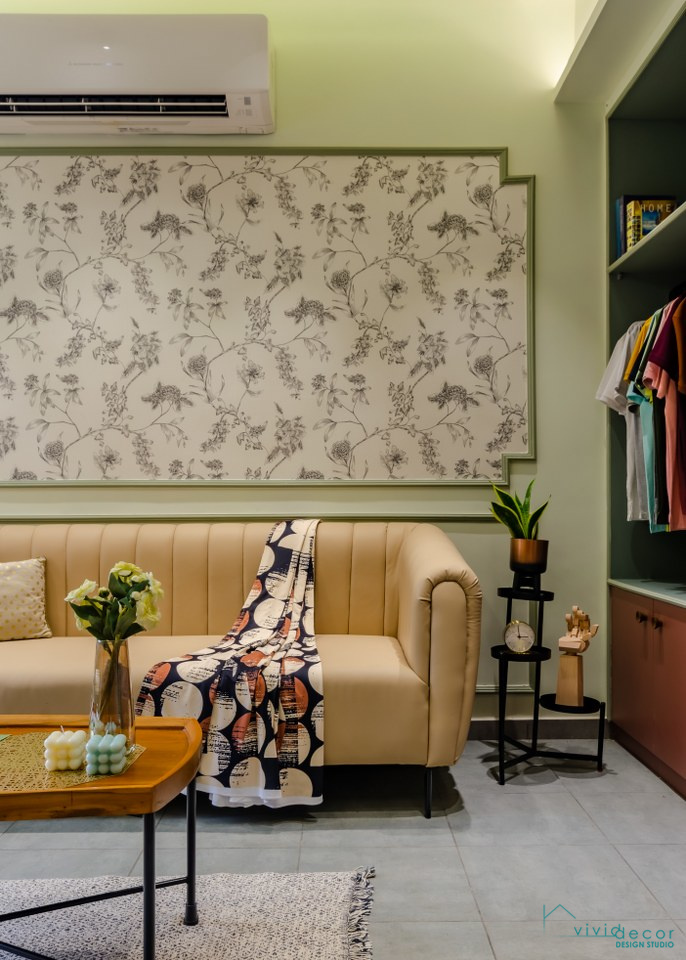 The elegant interior design of the workplace makes use of a variety of high-end materials, including printed tile, wood, grey solid tile, MDF, metal rods, and glass, among other things.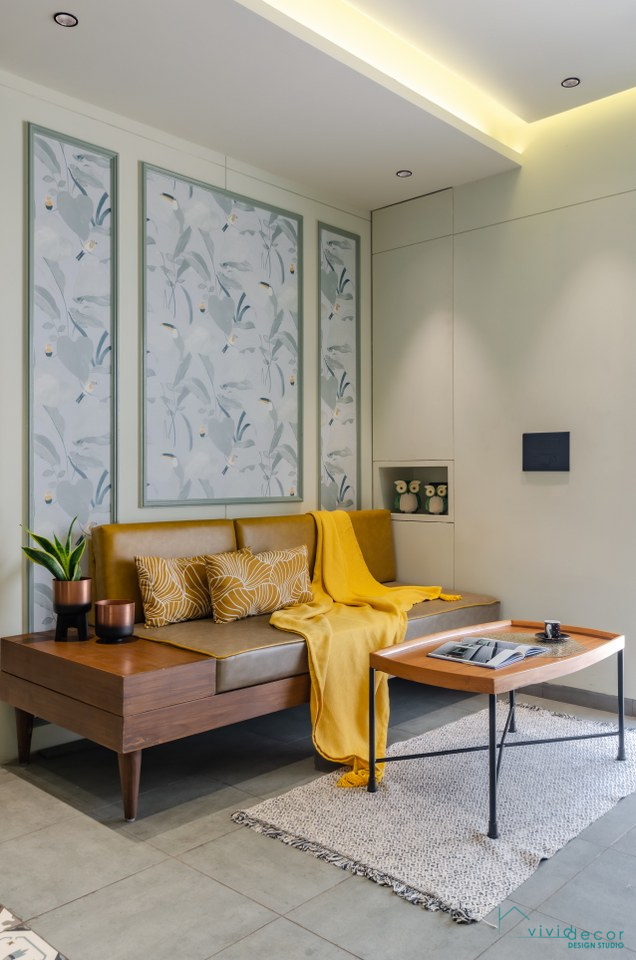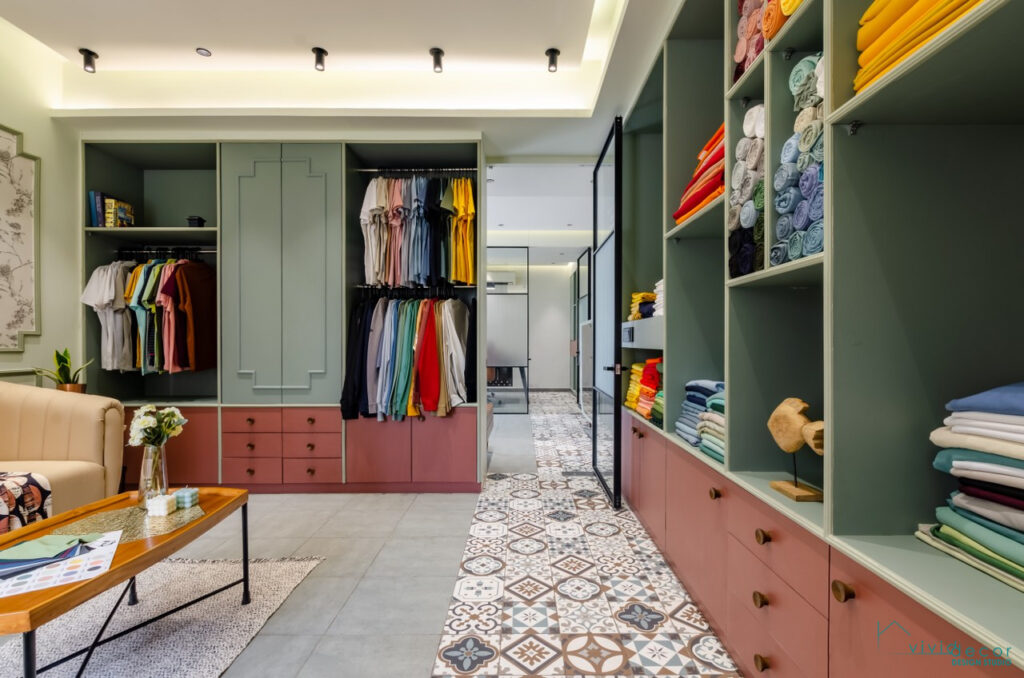 This ultra-modern workplace has two private offices, a reception and waiting room, an accounting department, and a showcase area. The majority of the space is taken up by these features. Inventories that are not currently on display are placed in secure storage.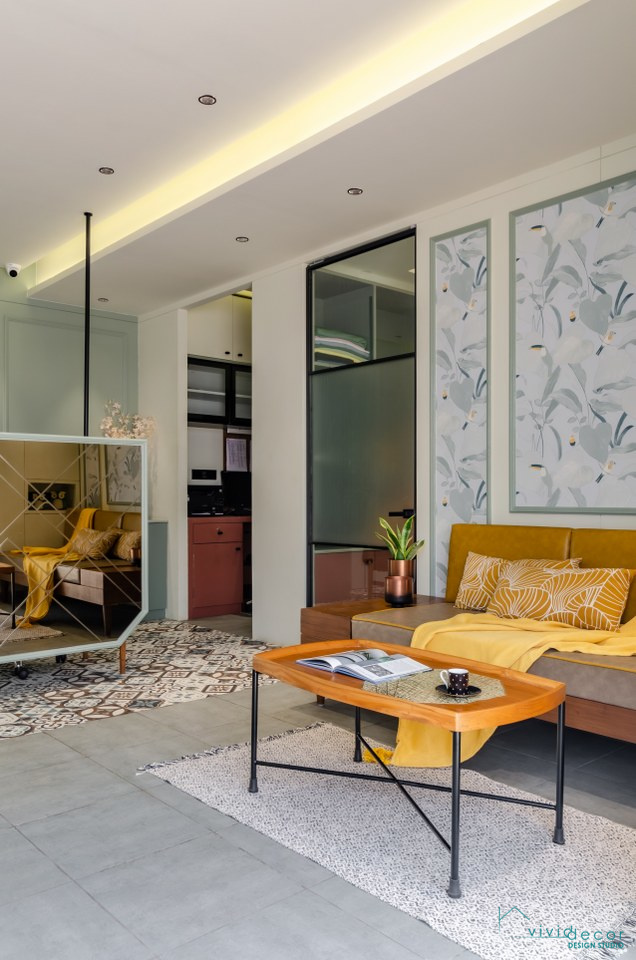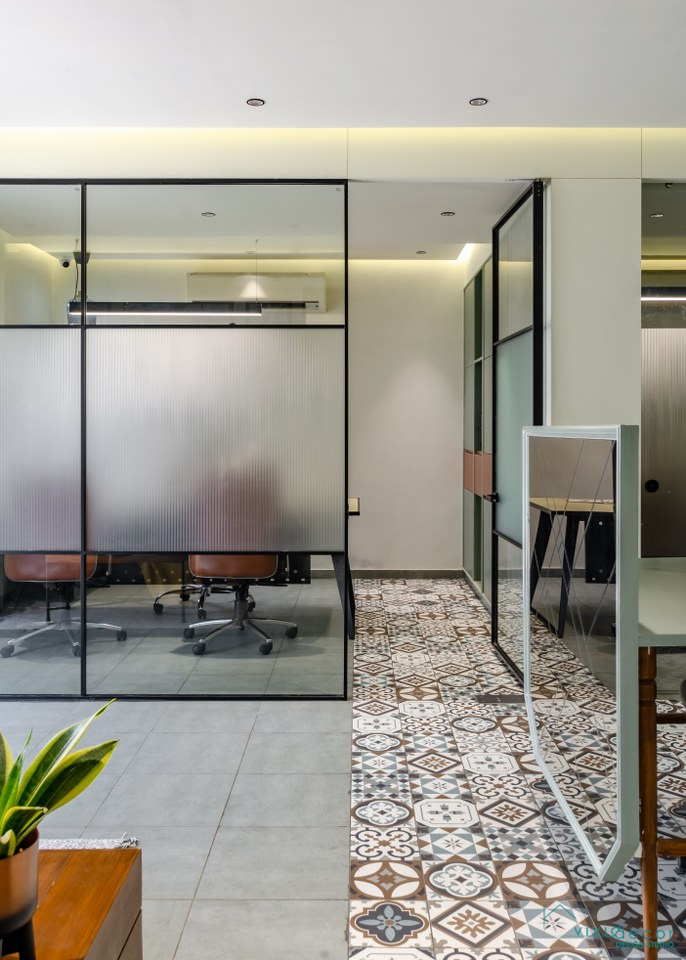 In addition to having grey carpeting and fluted panelling on the walls, the room has a welcome table that is suspended from the ceiling by metal rods. This table is an essential component of the area.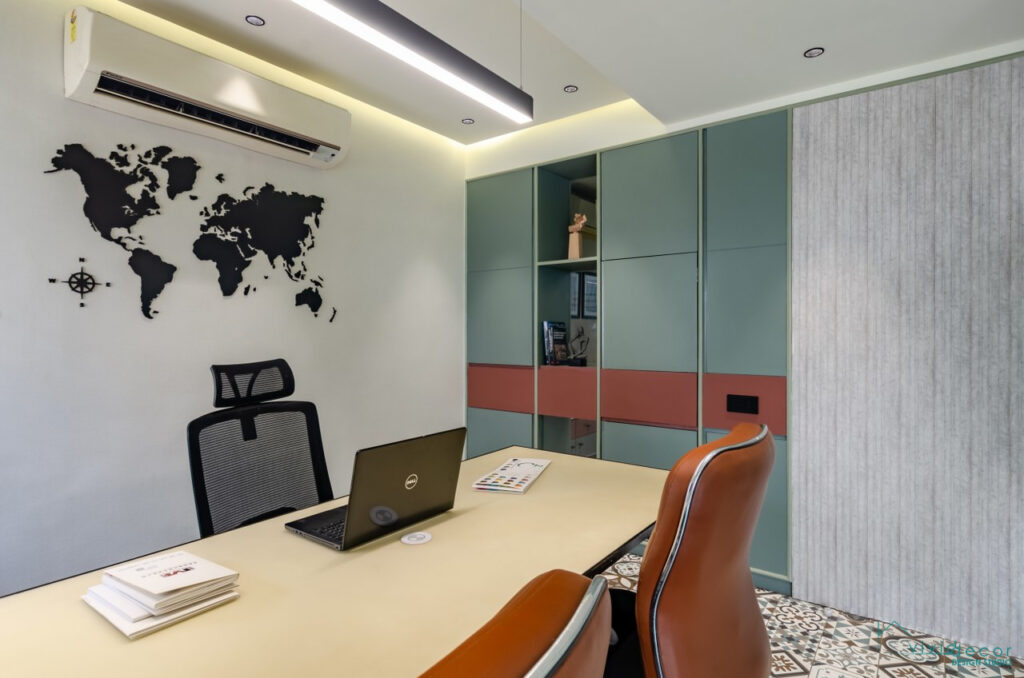 The appearance is finished off with a column-suspended table that complements the fluted panel that acts as the column treatment.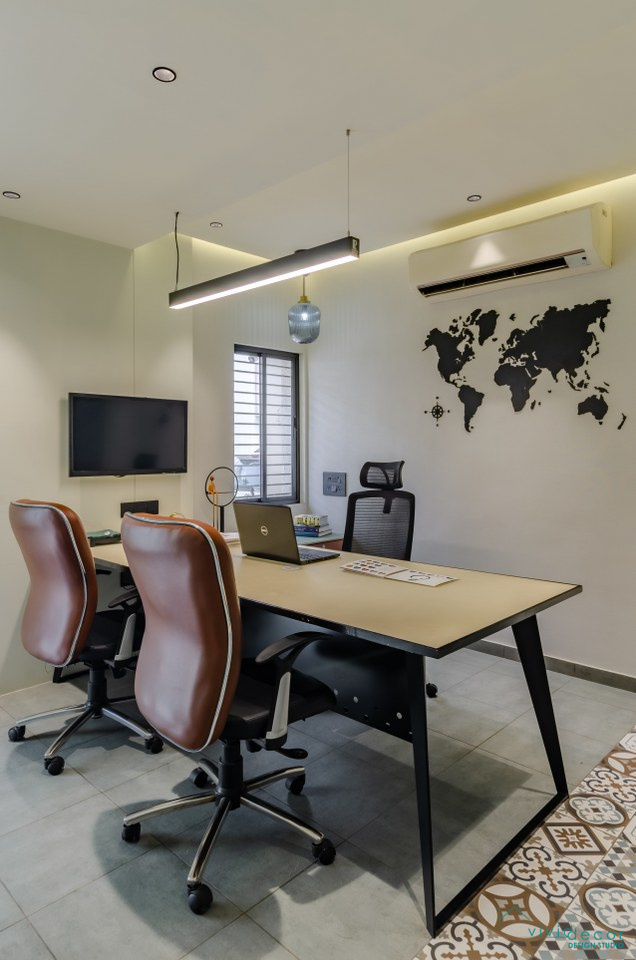 A glass sleeve offers vision between the two rooms, while the barrier itself has built-in storage space inside its interior.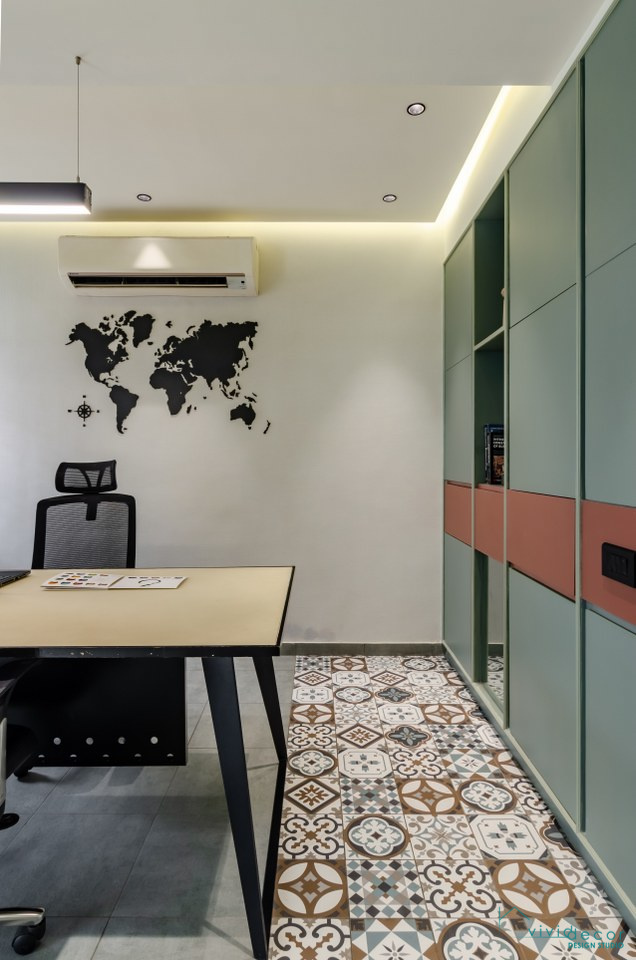 The door leading into the storage area was positioned in a way that was most advantageous. Given the manner that it is shown, you can easily see how well it coordinates with the panelling.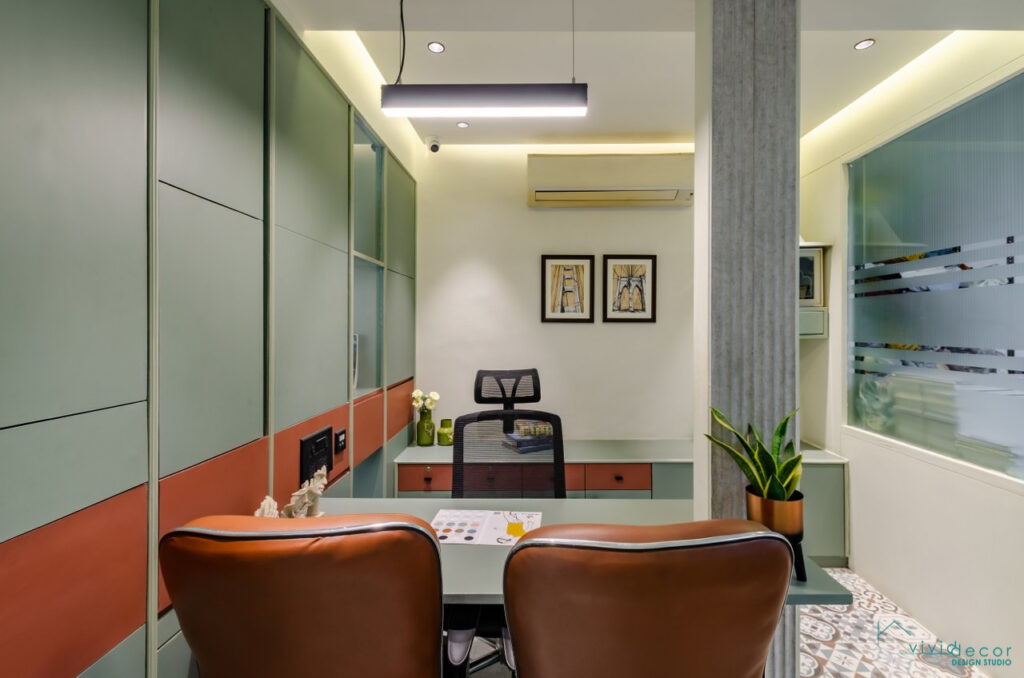 The floor tiles' design took its cue from the hexagonal shape of the reception desk, which served as its source of inspiration.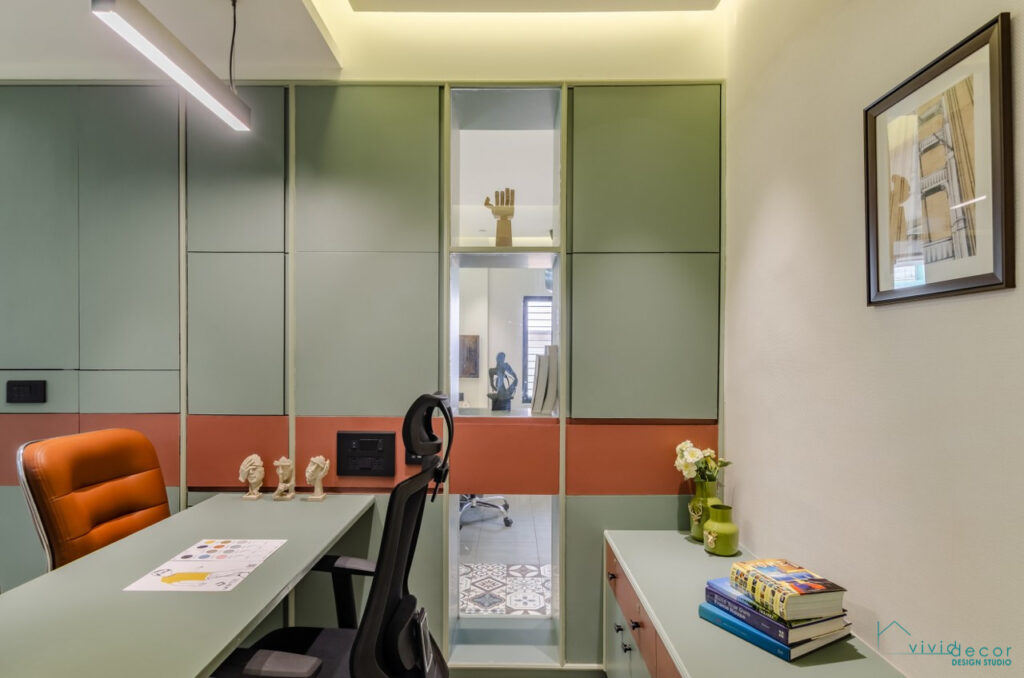 FACT FILE
Designed by : Vivid Decor
Project Type : Office Interior
Project Name : Uknitex Studio
Location : Ahmedabad
Year Built : 2022
Duration of the project : 3 Months
Project Size : 640 sq.ft
Project Cost : 15 Lacs
Principal Designers : ID Vidhi Karan Teraiya
Text Credit : Rajvee Sharma
Photograph Courtesy : pratikruti09
Products / Materials / Vendors : Paint – Asian paints / Wallpaper – Anand Bagree Interiorkraft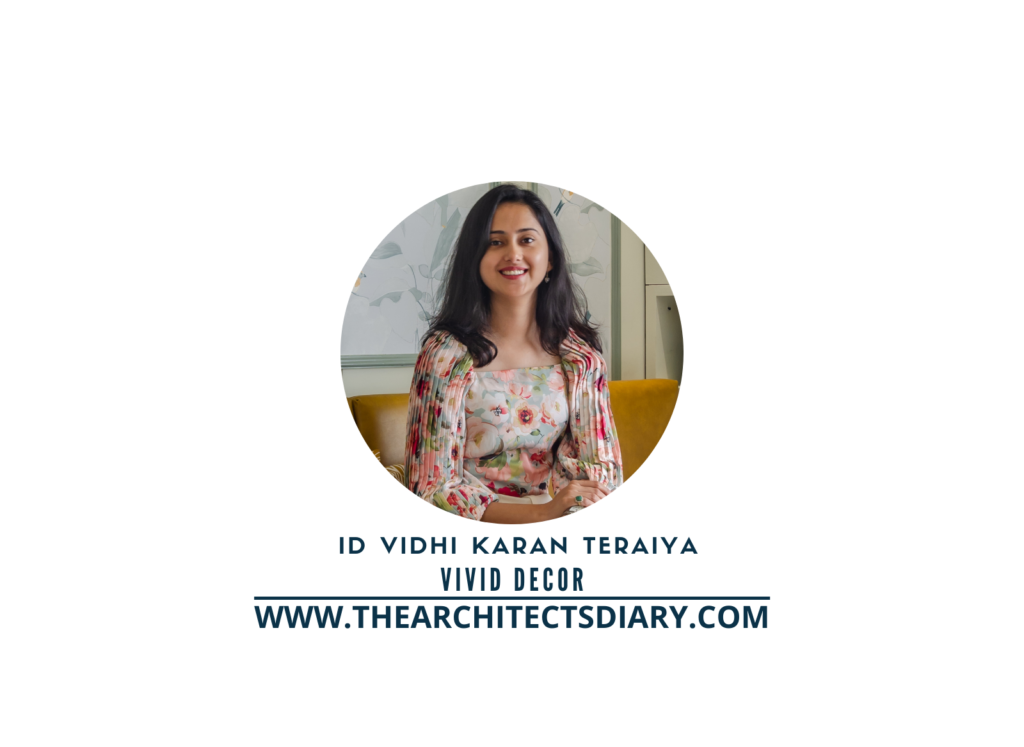 Firm's Instagram Link : Vivid Decor
For Similar Project>> A SOPHISTICATED, ELEGANT, SIMPLE AND MODERN OFFICE SPACE
The post Eclectic Style And Modern Style Of Interiors Blended Together | VIVID DECOR appeared first on The Architects Diary.