The Contemporary office design of JP Copper Alloys Office is in the Twinstar building with a primary window facing west towards the road, situated in the spectacular location of Rajkot, Gujarat to draw footfalls to showrooms and businesses.
Contemporary office design with clean-lines and priority circulations | Studio Ishaan Patel
Visit: Studio Ishaan Patel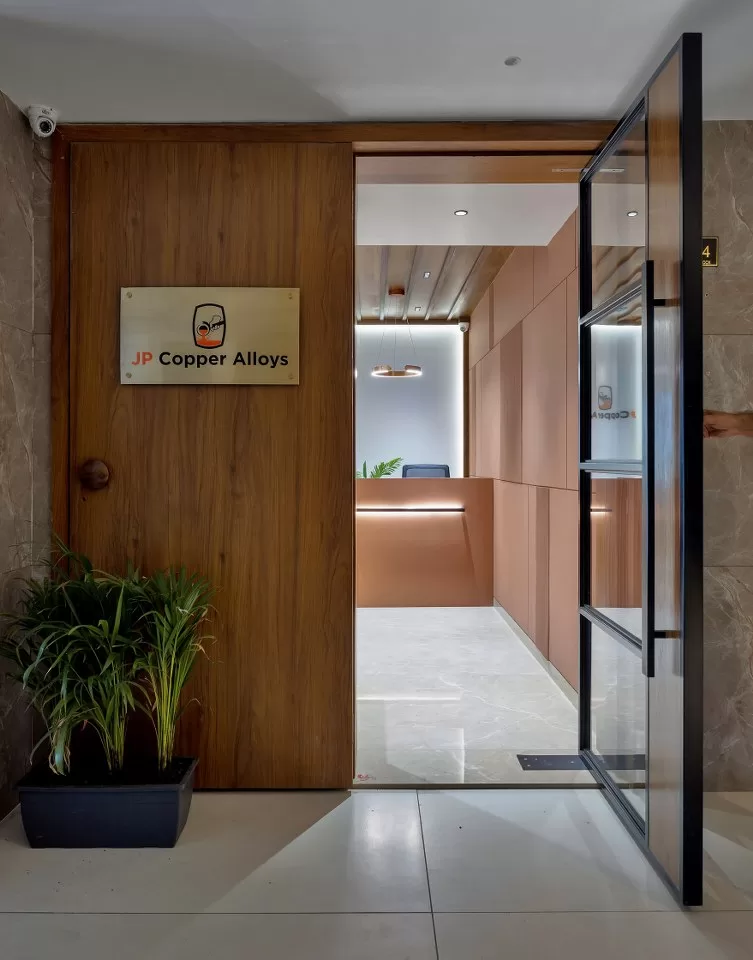 The client particularly intended to create a different-feeling, flexible workspace. It ensured that the building's character was preserved and its fewer components were utilised as design elements.
All chambers on the sides and a reception and waiting area in the middle illustrates the imperative openness.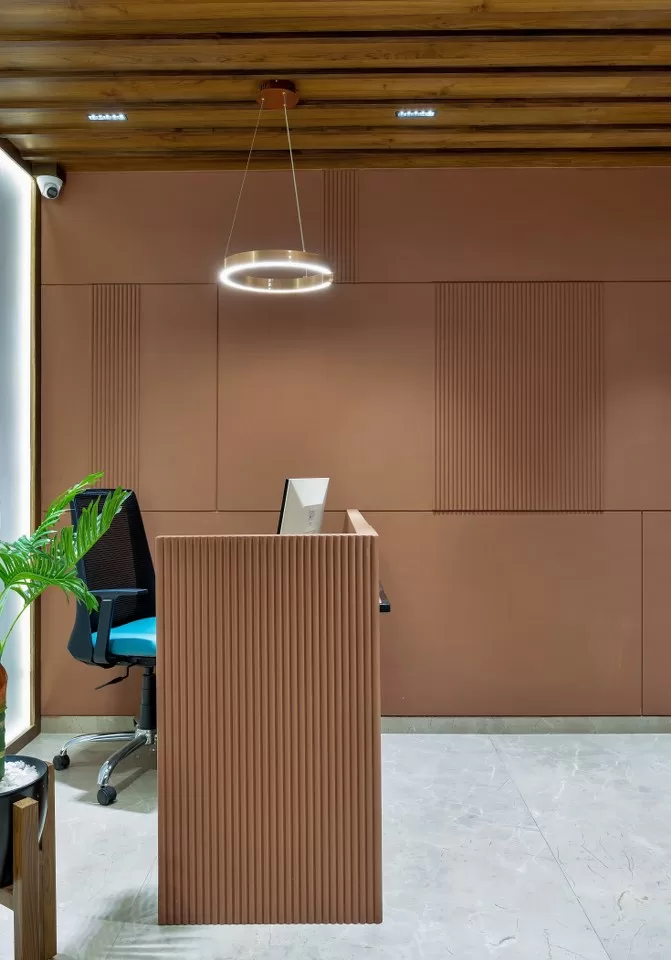 All materials from Italian marble flooring to stone counter tops, wood and solid colours in furniture have been used. The accent wall which has custom cnc carved mdf and wooden ceiling distinguishes the reception area from the waiting area.
The attention to detail on the wall and in the furniture can be seen here, adding even more interest to the entrance area. Plants and perforated sheet shutters on the server rack provide a clean appearance and atmosphere.
The client requested artwork for the waiting area, which was created in MS frames to match the partition language.
There were four horizontal divisions in the internal cabin partitions. Clear glass was used for the top and bottom modules, which let ample natural light into the interior spaces while diffused glass was used for the middle modules, which provided privacy for the occupants.
Contemporary office design with clean-lines and priority circulations | Studio Ishaan Patel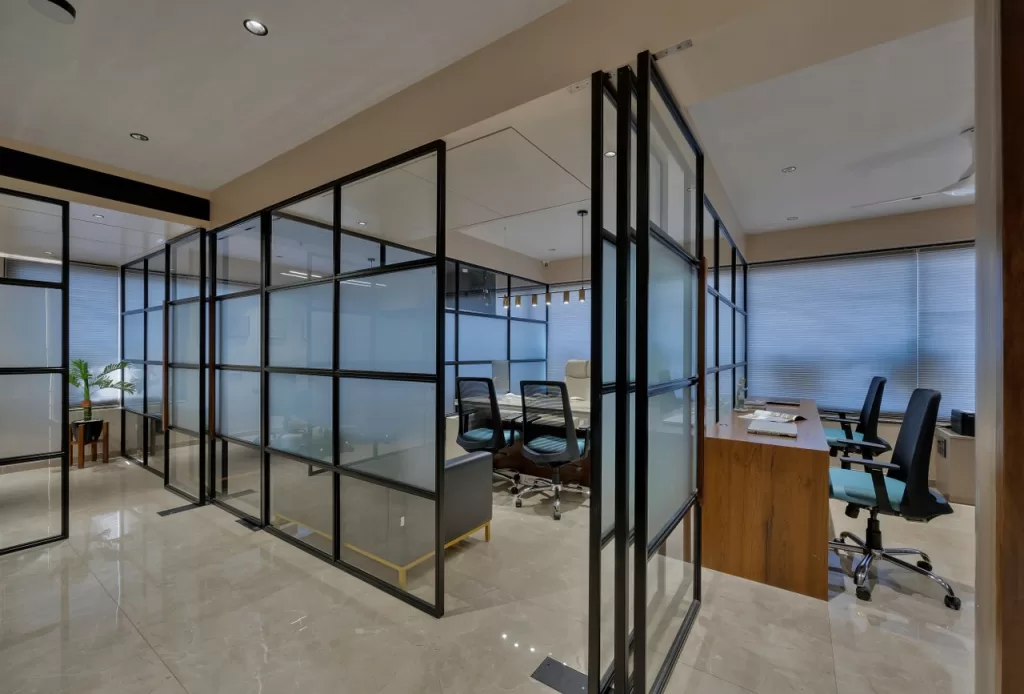 The partitions were constructed using a MS pipe frame and glass as an infill. MS bright bar beading kept the glass modules stable enough to remain intact.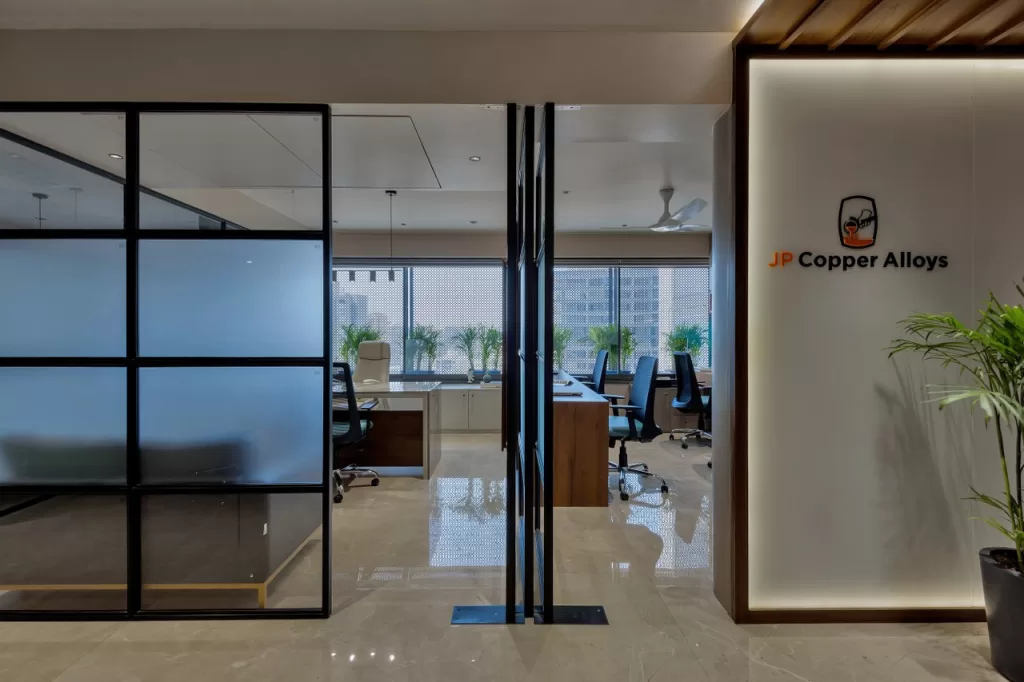 The office planning was developed in a certain way that circulation was given utmost priority. That induced a sense of openness in the entire office.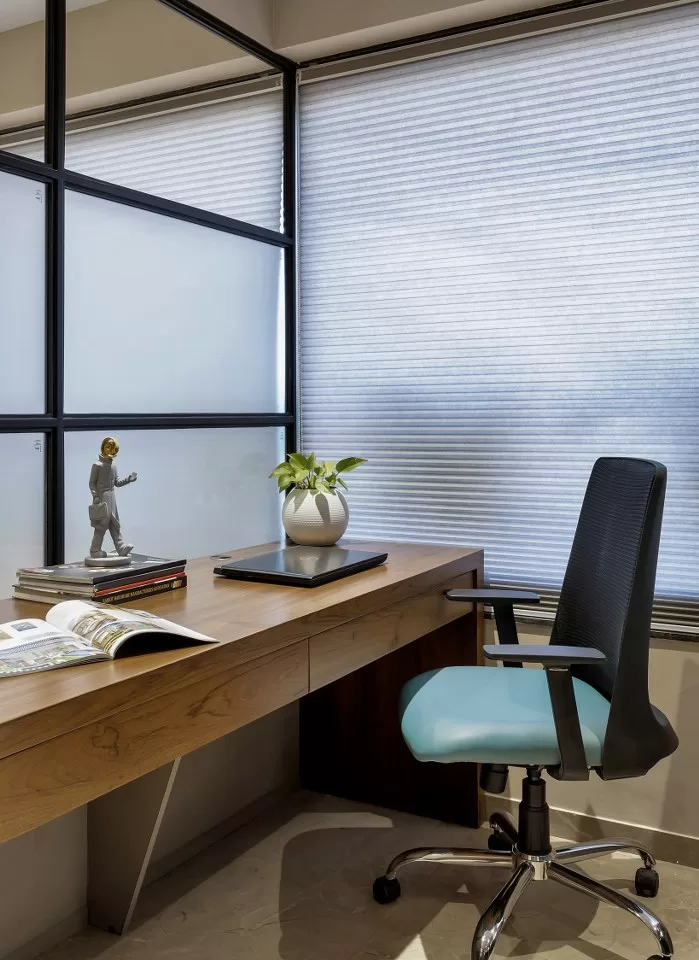 Planters were arranged in the space between the windows and the building exterior skin which ensured a live atmosphere and sense of freshness.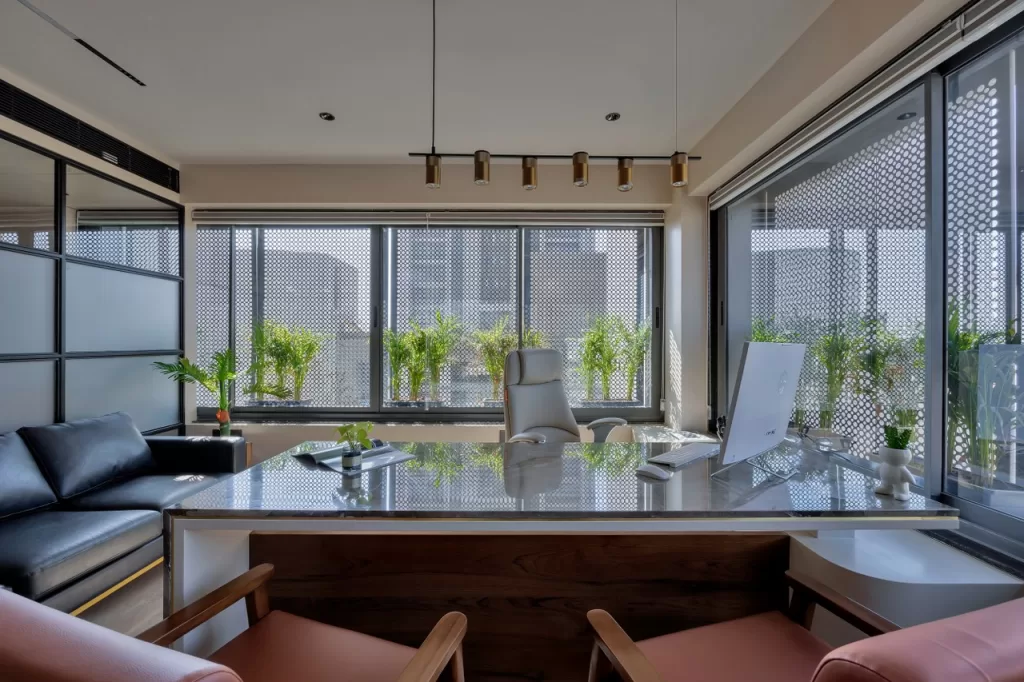 The combination of various materials, lighting fixtures, geometry and colours supports each space's unique identity while adhering to the design language.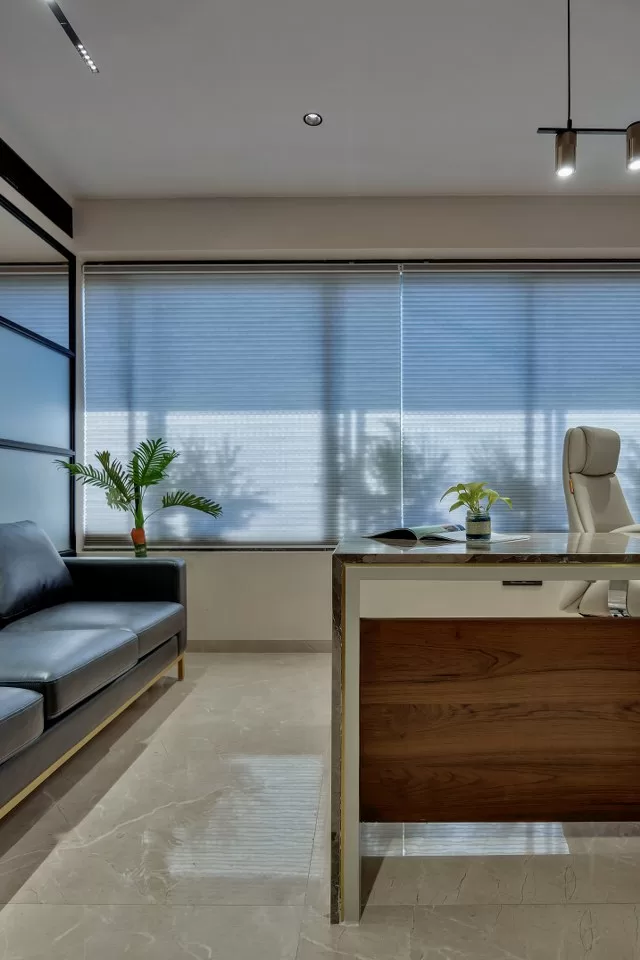 Fact File

Designed by: Studio Ishaan Patel
Project Type: Office Interior
Project Name: J P Copper Alloys
Location: Rajkot, Gujarat
Year Built: 2022
Duration of the project: 6 months
Project Size: 821 sq.ft
Project Cost : 25 lacs
Principal Architects: Ar. Ishaan Patel
Photograph Courtesy: I.D. Rohan Patel
Products/Materials/Vendors: Wallcovering / Cladding- Century / Lighting– Krishav & S2B2 / Doors and Partitions– Saint Gobain / Sanitaryware-Toto /Flooring- Nexion /Paint- Asian Paints & ICA Pidilite /Artefacts- Decocity /Hardware- Hettich and Hafele
Firm's Website Link: Studio Ishaan Patel
Firm's Instagram Link: Studio Ishaan Patel
Firm's Facebook Link: Studio Ishaan Patel
For Similar Projects >> Work Ethics are Combined with Transparent Work Culture in this Dubai Office | BASICS Architects
The post Contemporary office design with clean-lines and priority circulations | Studio Ishaan Patel appeared first on The Architects Diary.