Welcome to this delightful three-bedroom apartment, perfectly situated to provide you with a minimalistic yet warm and inviting living experience. Soft hints of pastel green, beige, and crisp white are thoughtfully incorporated into the design, creating an atmosphere that's both serene and friendly. The essence of this design revolves around maximizing space while maintaining a sense of openness. Clean lines and simple geometries are skillfully employed to ensure every corner of this apartment feels spacious and welcoming.
Clean lines and Simple Geometries are Skillfully Employed to Ensure Every Corner of this Apartment Feels Spacious | Aantrik
Visit: Aantrik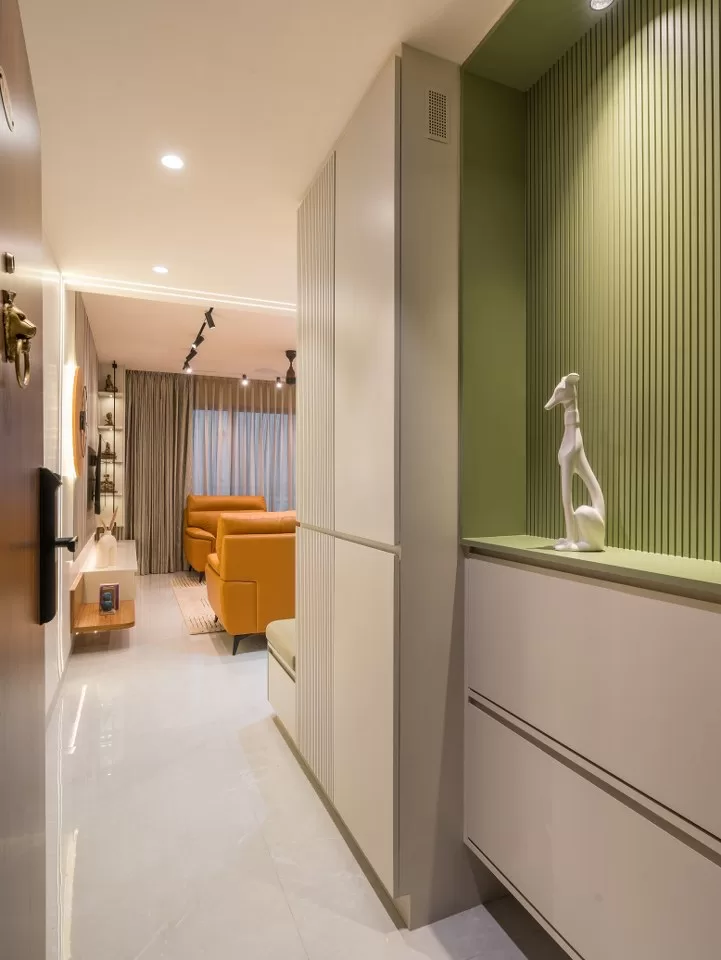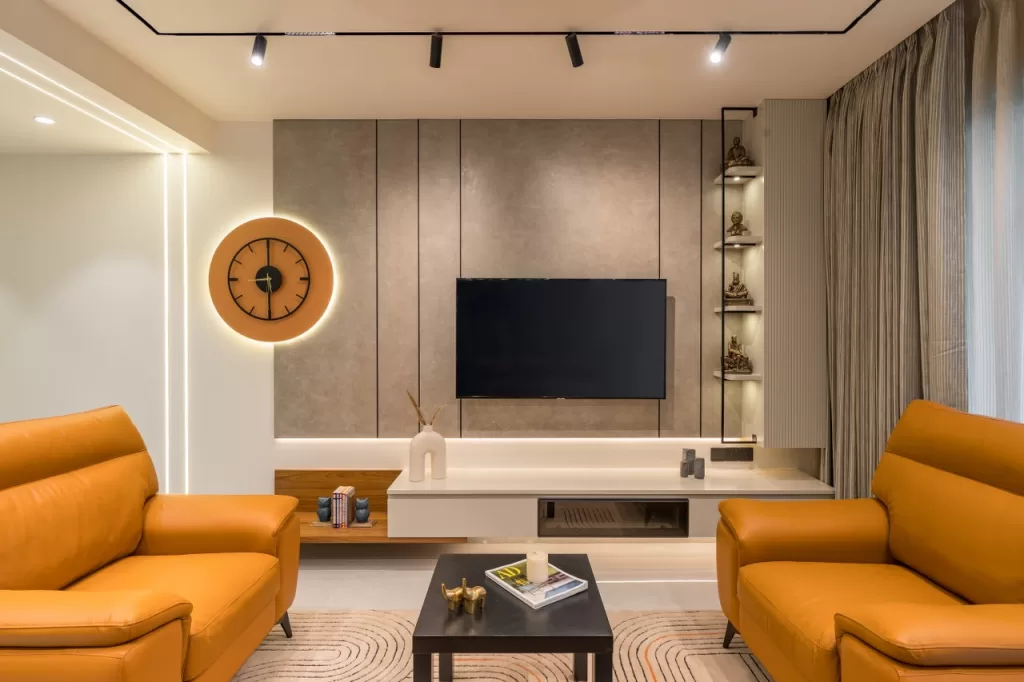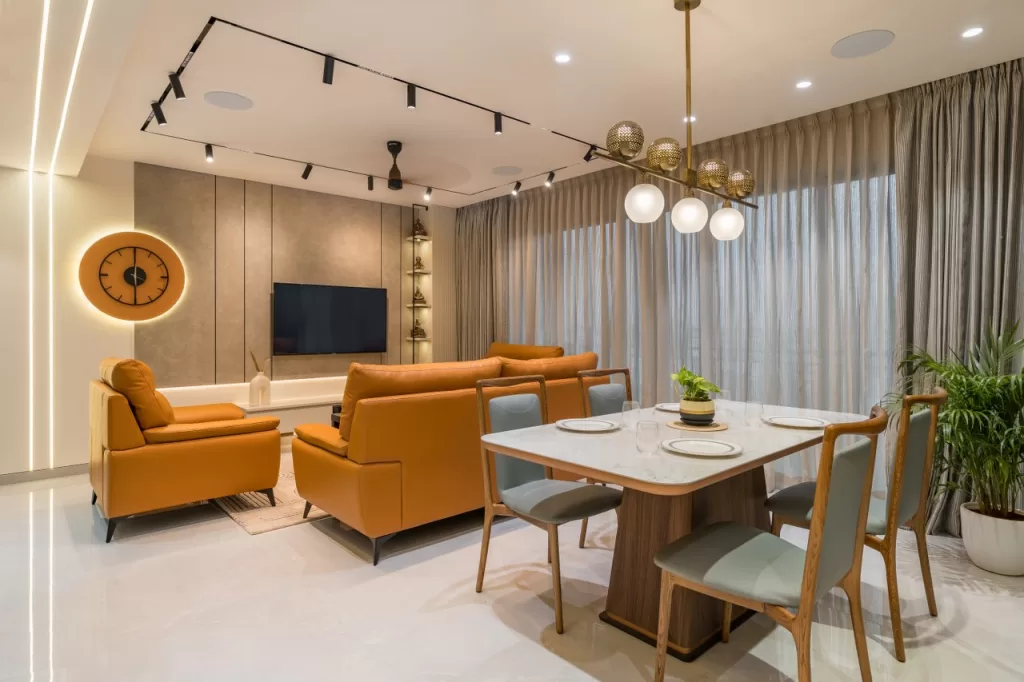 Our soothing color palette, featuring gentle pastel green, beige, and bright white tones, sets the stage for a tranquil and refreshing ambiance. We've chosen materials with not only aesthetic appeal but also eco-friendliness in mind, using zero emission plywood, laminated finishes, fluted glass, and PU duco for their durability and visual charm.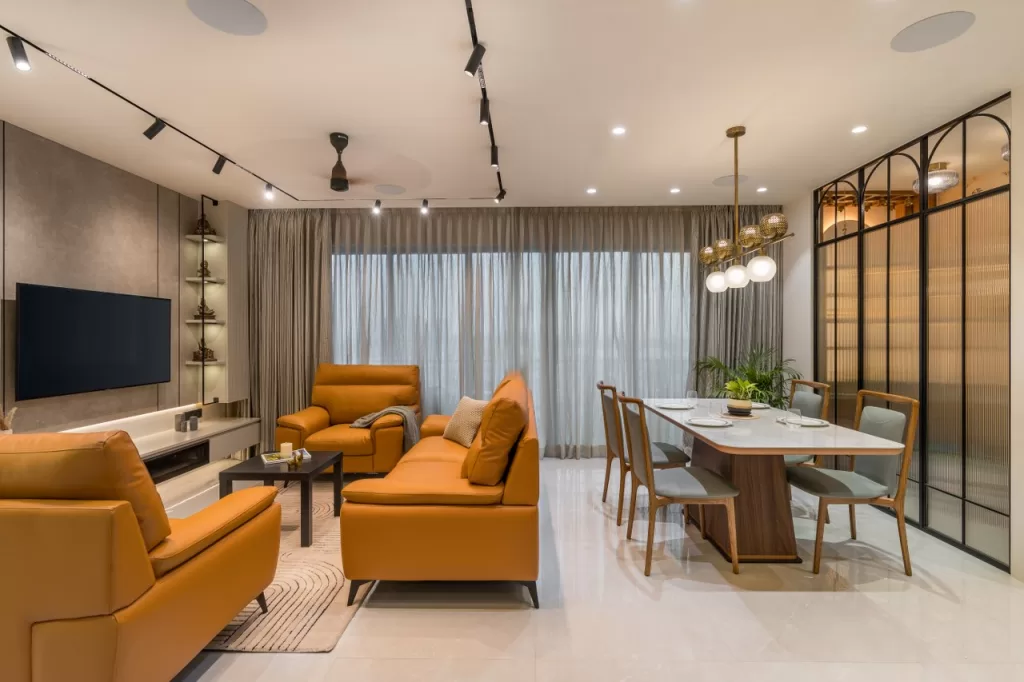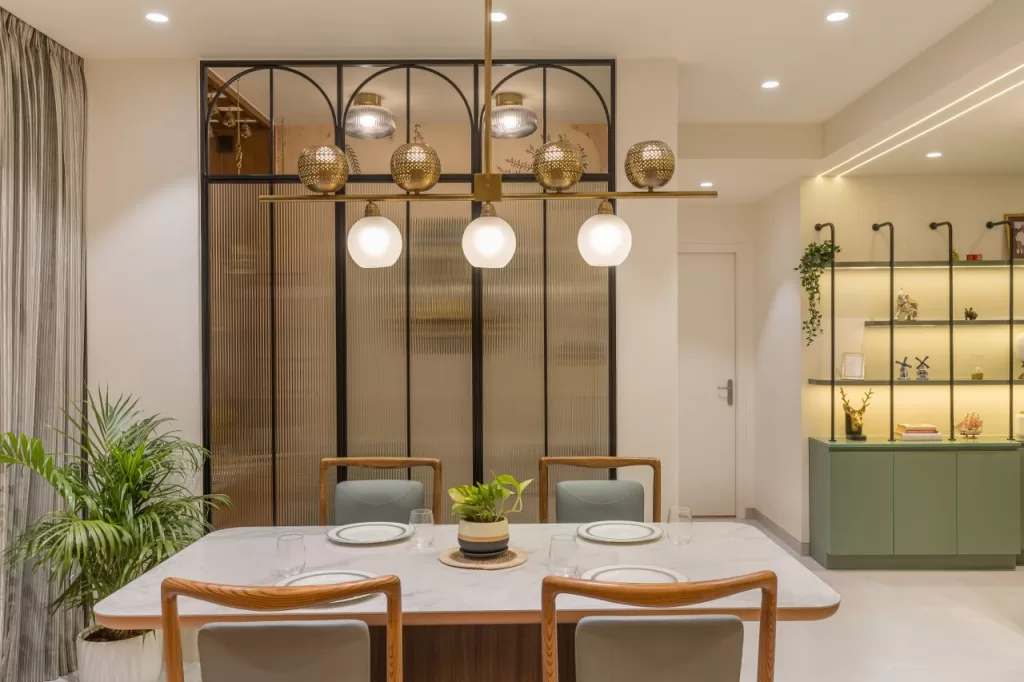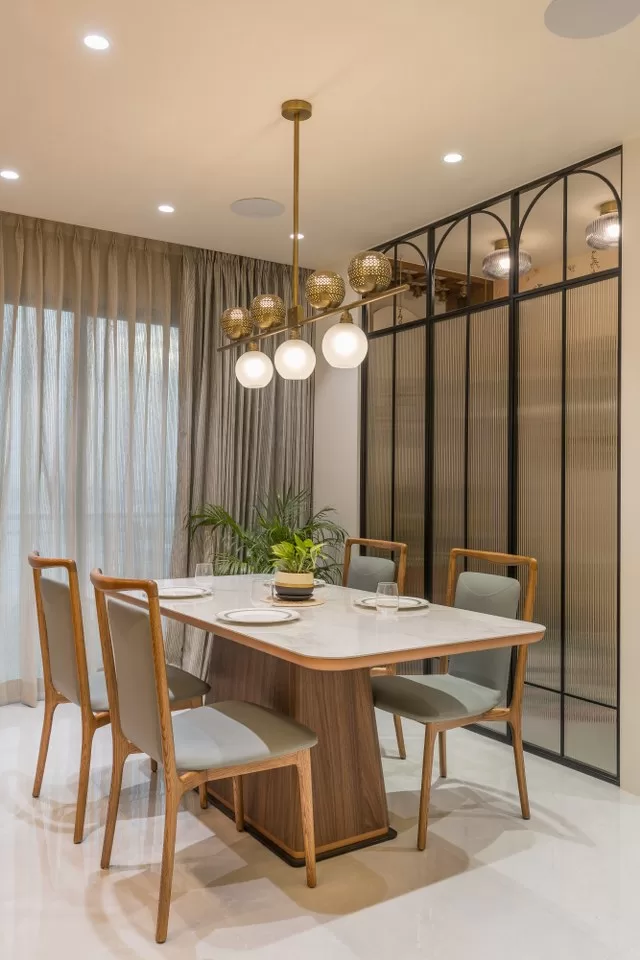 At the heart of our design is a commitment to sustainability, paired with a touch of modern elegance. The clever use of metal accents and a balanced mix of open and concealed storage elements, such as shelves and niches, brings both functionality and aesthetic appeal to the forefront.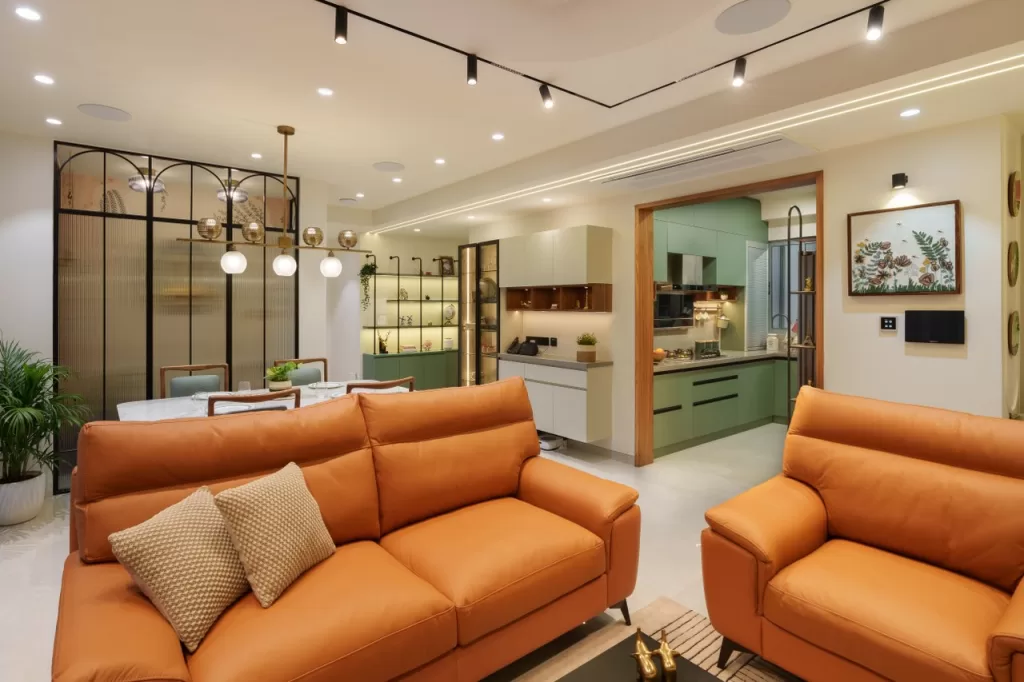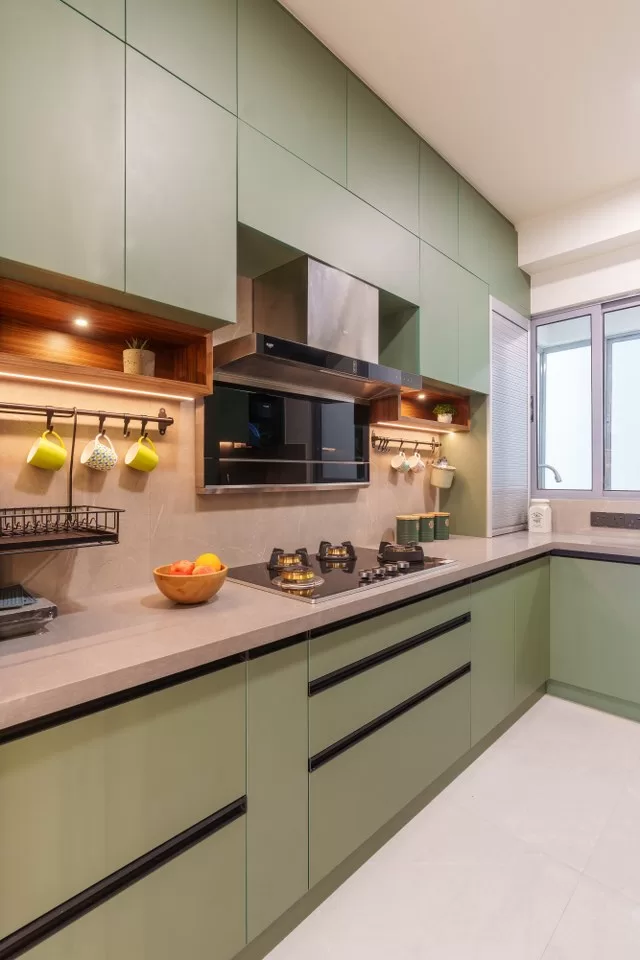 Every detail in the apartment reflects our dedication to environmental responsibility, blending aesthetics with a friendly, eco-conscious approach.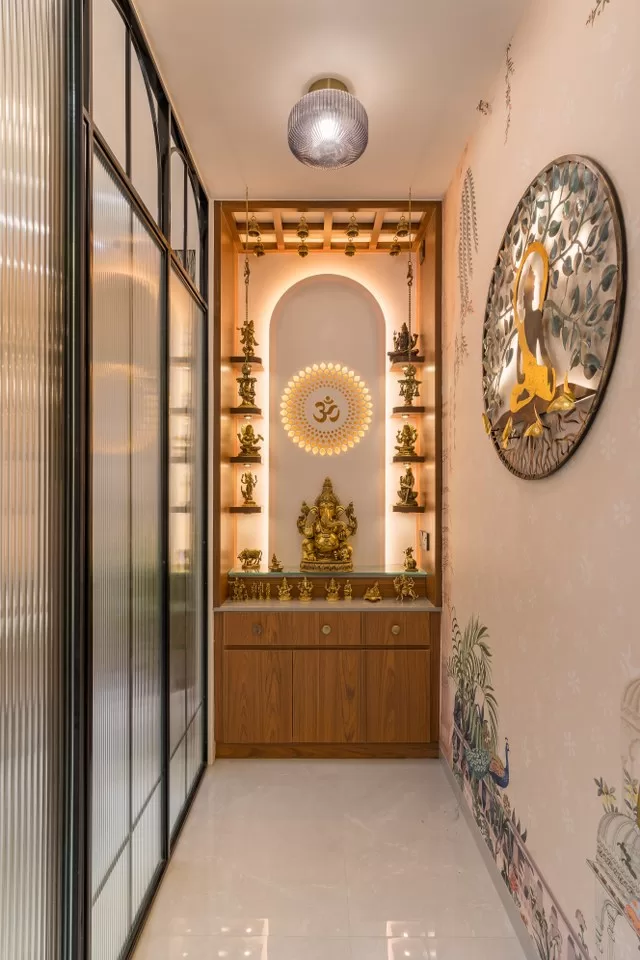 Our three-bedroom apartment features distinctive elements that enhance both functionality and visual charm. Open and closed niches not only add character but also provide practical storage and display spaces.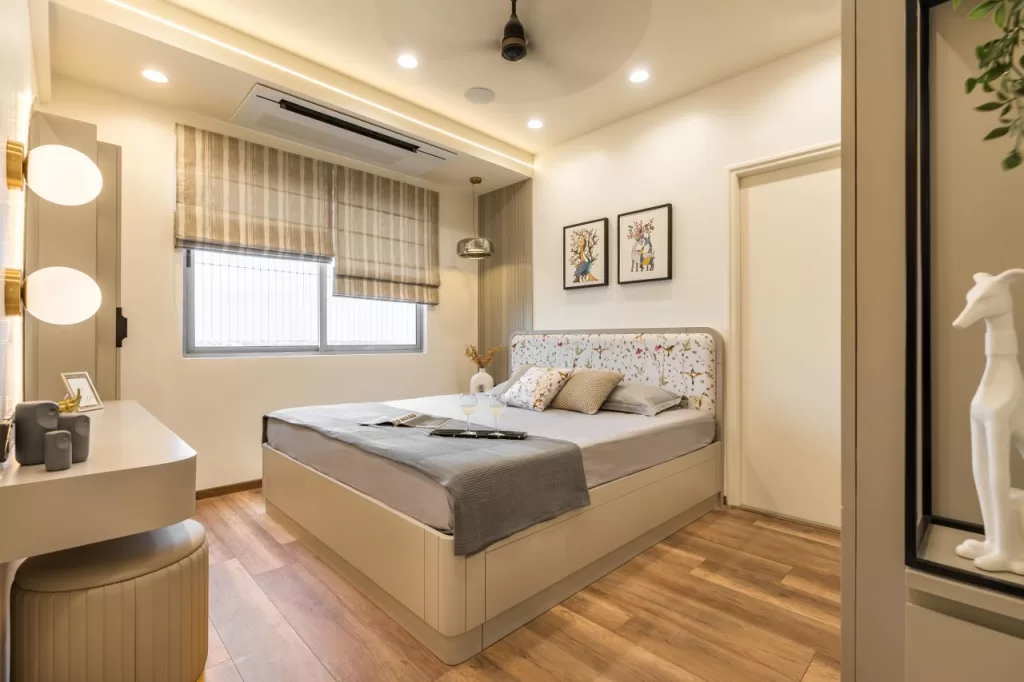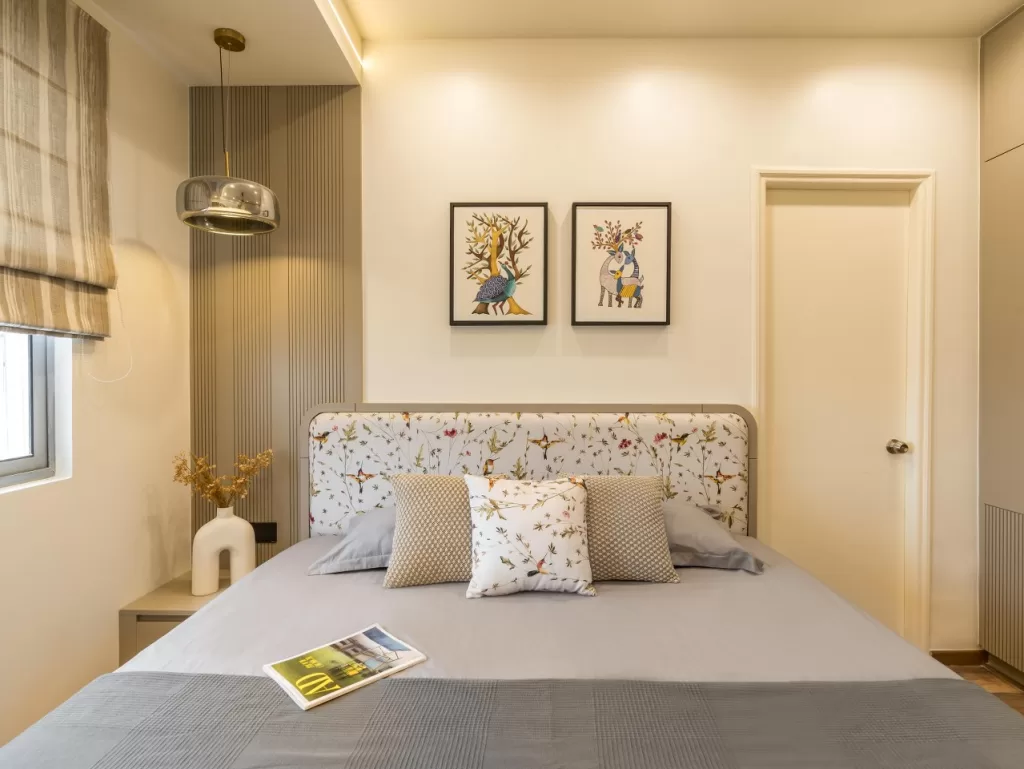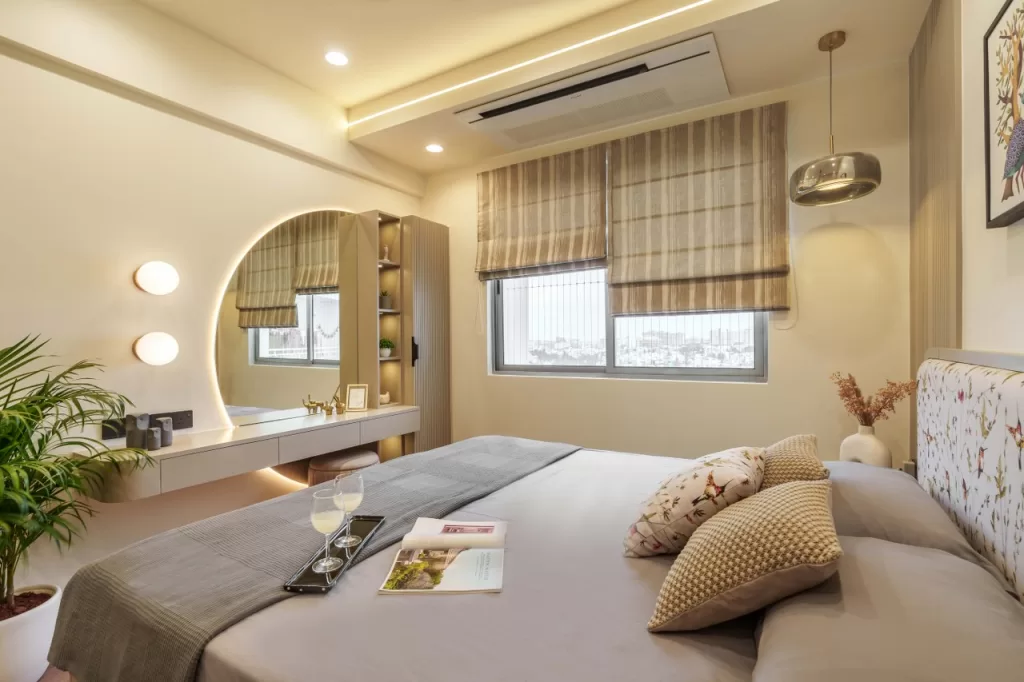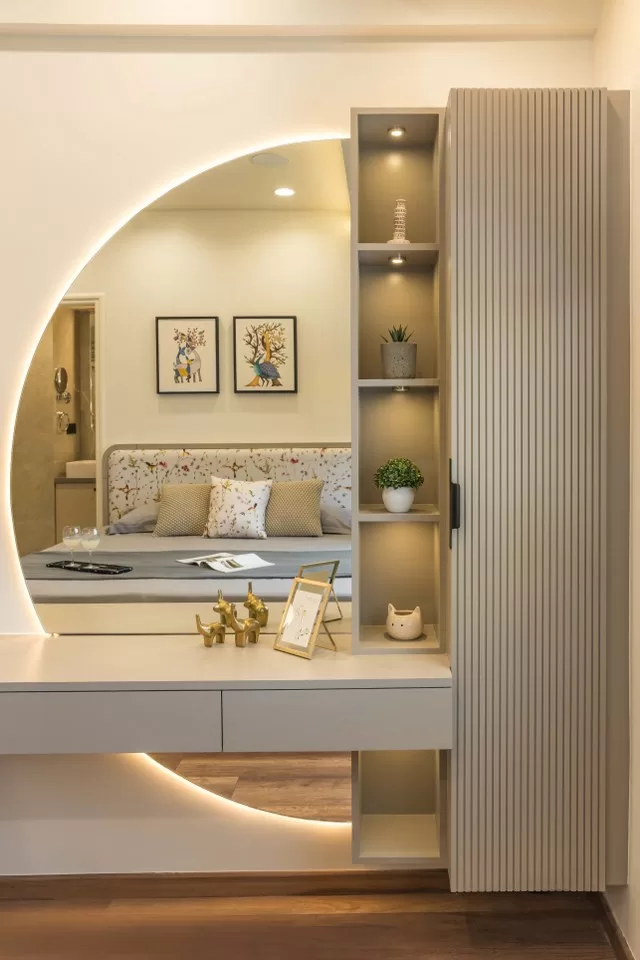 The attention to detail extends to the kitchen and bedrooms, where the design maintains a simple yet welcoming elegance.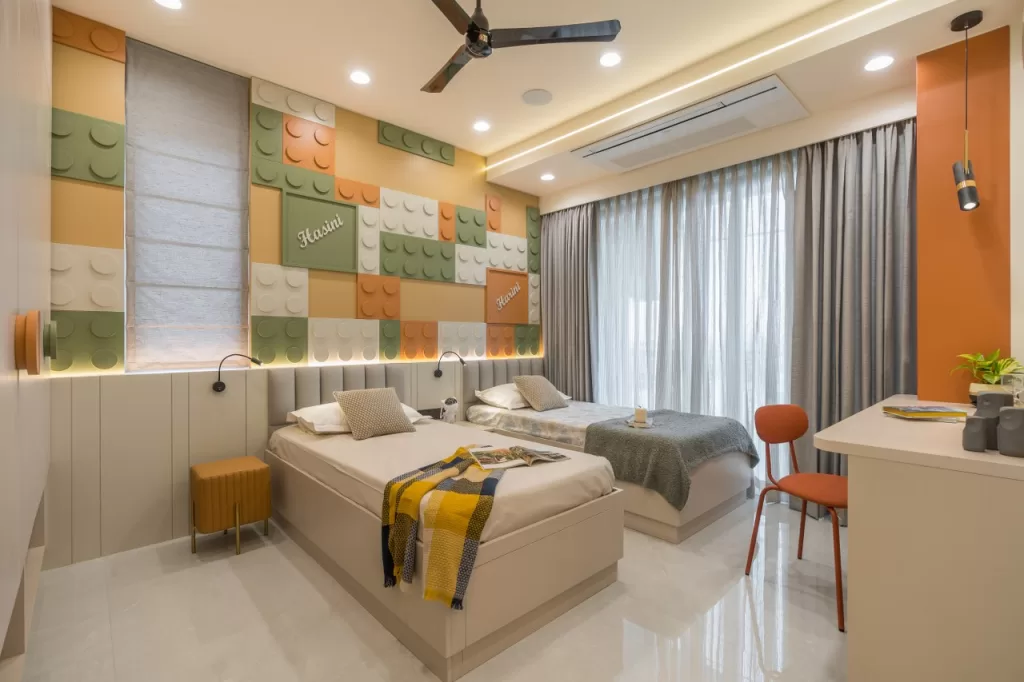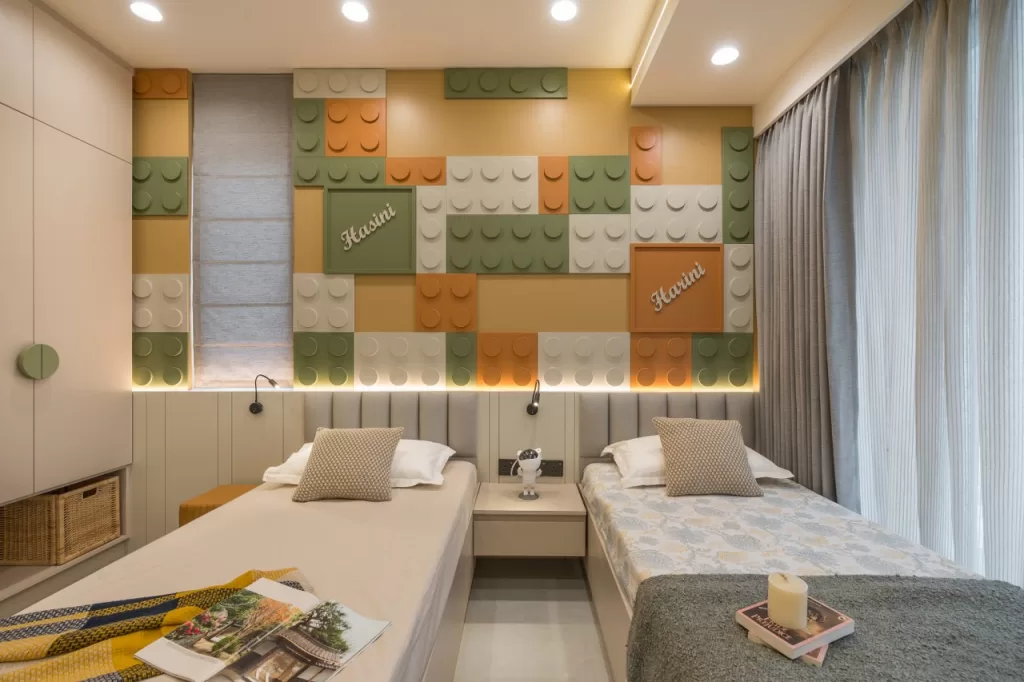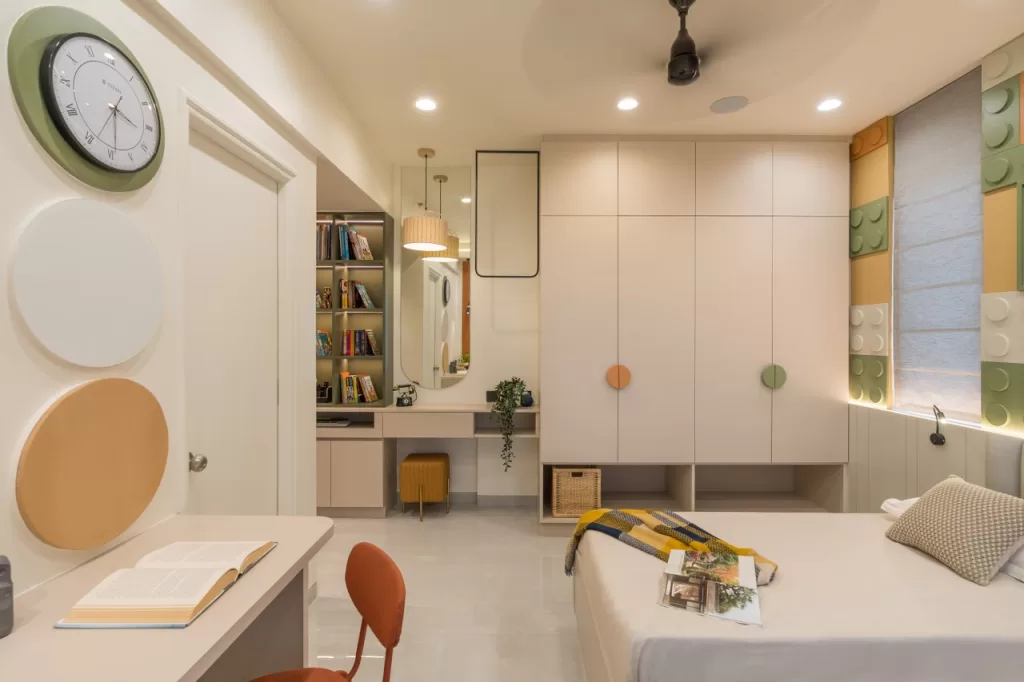 We've carefully handpicked furniture and finishes that meet the highest standards, ensuring they blend seamlessly with the overall friendly aesthetic of the apartment.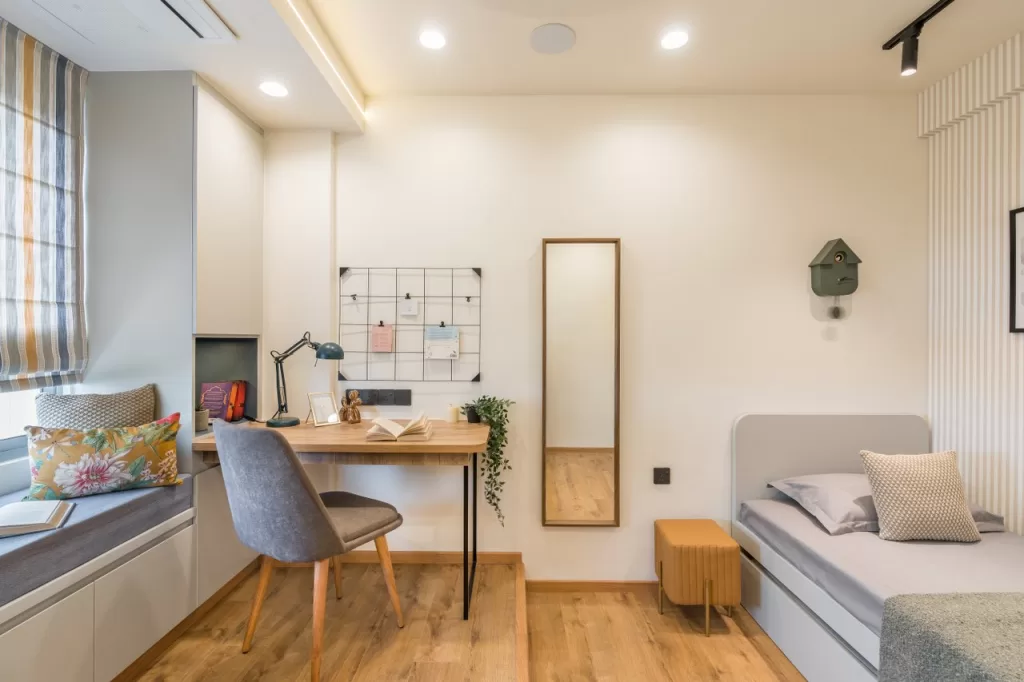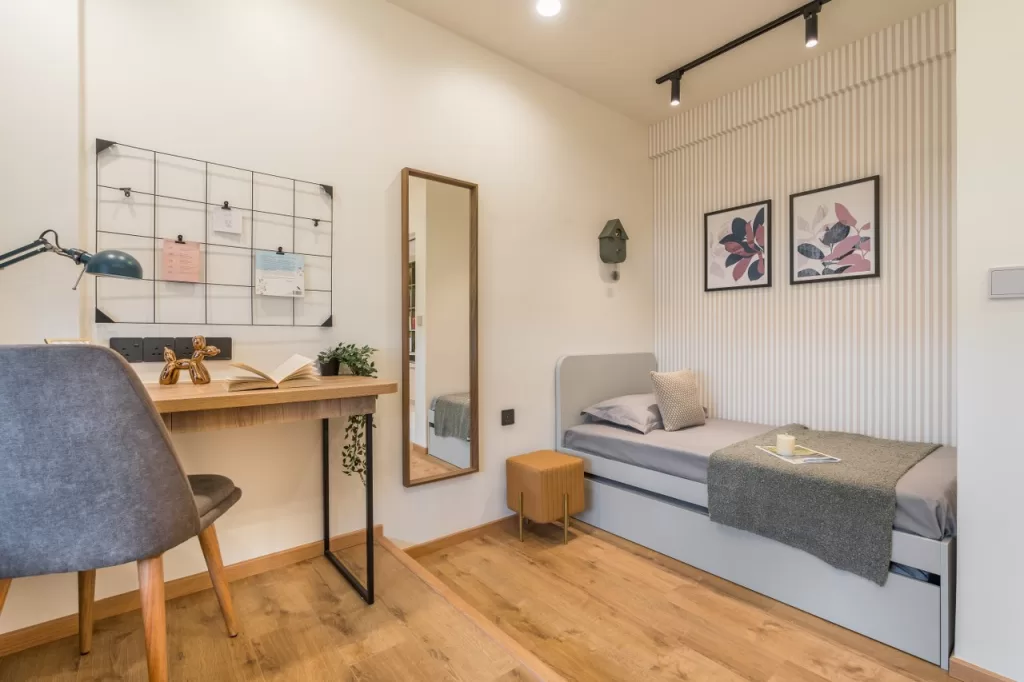 Through thoughtful planning and design, this apartment creates a cozy and stylish home that aligns perfectly with your needs, offering a spacious and welcoming haven with a minimalistic touch of pastel green, beige, and white."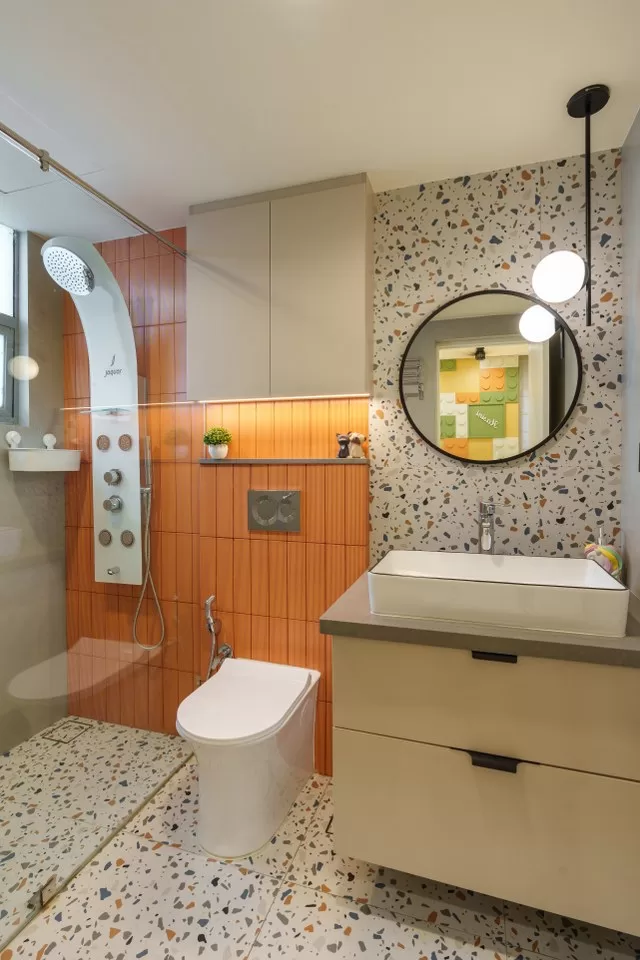 Fact File
Designed by: Aantrik
Project Type: Residential Interior Design
Project Name: Serene Shades
Location: Bangalore
Year Built: 2023
Duration of the project: 4-6 Months
Built-up Area: 1800 Sq.ft
Principal Architect: Ar. Vedika Modi & Ar. Aman Thakur
Photograph Courtesy: Shine Parsana
Products / Materials / Vendors: Finishes – Asian Paints PU finish, Duco, Vineer, Merino laminates Wallcovering / Cladding – Asian Paints / lighting – Décor light from Orange tree and White Teak Sanitaryware – Kohler and Jaquar / Flooring – Large format vitrified tiles / Paint – Asian paints Artefacts – IKEA and West Side / Wallpaper – Asian Paints / Hardware – Mantara, Hettich and Haffle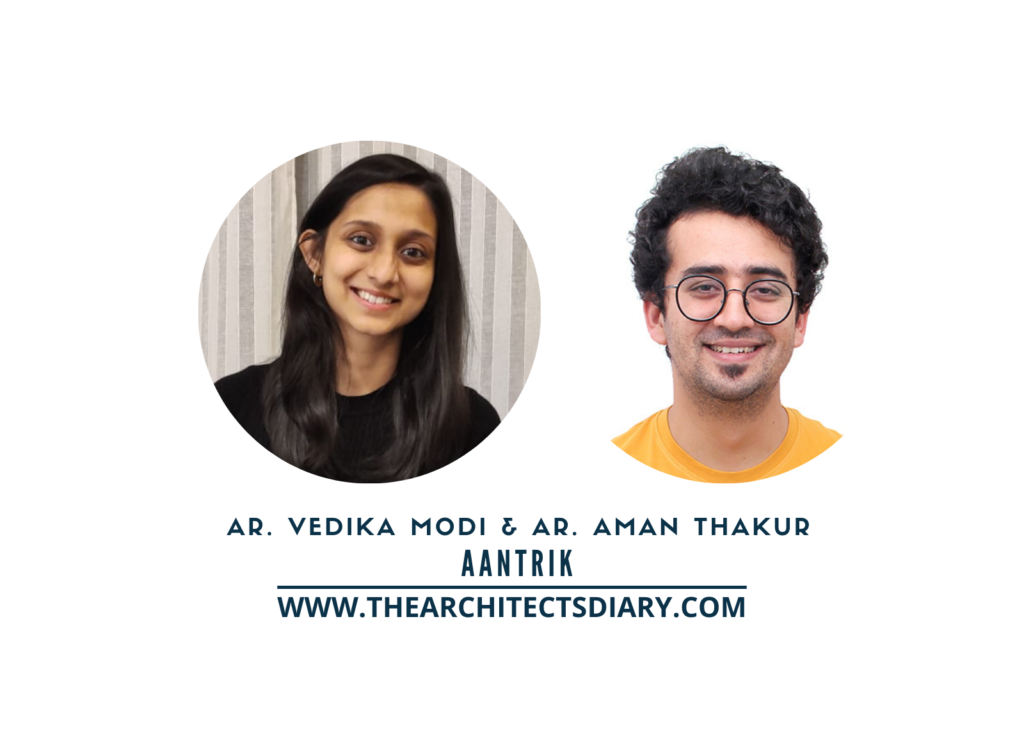 Firm's Website Link: Aantrik
Firm's Instagram Link: Aantrik
Firm's Facebook Link: Aantrik
For Similar Projects >> Apartment Interior Design With Warm Earthy Palette Of Materials, Textures, And Colors
The post Clean lines and Simple Geometries are Skillfully Employed to Ensure Every Corner of this Apartment Feels Spacious | Aantrik appeared first on The Architects Diary.