Your bedroom should be a place of relaxation, a sanctuary where you can unwind and escape from the stresses of the day. Wall murals can help transform your bedroom into the dreamy haven you deserve. However, with so many options available, choosing the best bedroom wall murals can be daunting. In this article, we'll give you some tips on how to choose the perfect one for your space.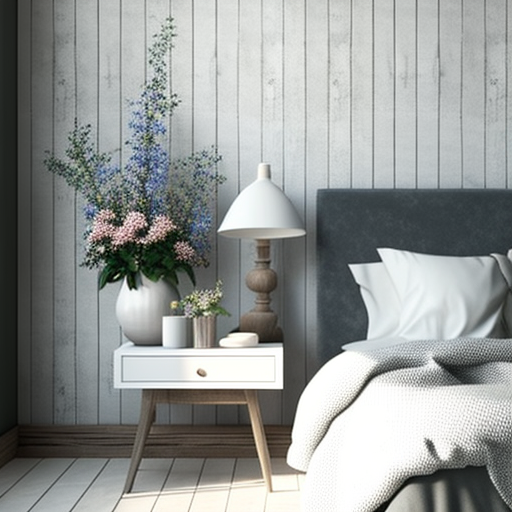 Wall Murals for the Bedroom
The first thing you need to consider when choosing a wall mural for your bedroom is the size of the room. If your bedroom is small, you should avoid using a wall mural that is too busy or overwhelming. Instead, choose a wall mural that is simple and minimalist to create the illusion of space. On the other hand, if you have a large bedroom, you can be more daring with your choice of wall murals.
Flowers Wall Mural
Flowers are a common motif for bedroom wall murals since they give the room a sense of femininity and the outdoors. A flowers wall mural may produce a calming and romantic ambiance in your bedroom, whether you go for a big and vibrant floral pattern or a gentle and delicate design. For a delicate and dreamy appearance, think about a floral wall mural with a watercolor feel.
Nature Wall Mural
A nature wall mural may bring the great outdoors into your bedroom if you enjoy the outdoors. There are many alternatives available to fit your taste, ranging from tranquil woodlands to spectacular mountains. If you want to relax in your bedroom after a stressful day, consider installing a nature wall mural.
Abstract Wall Mural
An abstract wall mural may give your bedroom a fresh and contemporary style while also adding a touch of refinement. There are many abstract patterns available to fit your taste, from geometric forms to strong brushstrokes. Your bedroom might feel alive and active thanks to an abstract wall painting.
Japanese Wall Mural
A Japanese wall mural might be a fantastic option if you're searching for a wall painting that is both fashionable and peaceful. Natural features like cherry blossoms, bamboo, and koi fish are frequently used in Japanese-inspired decor, which may create a calming ambience in your bedroom.
Geometric Wall Mural
Wall murals with geometric patterns are a common choice for contemporary and minimalist bedrooms. The environment might feel more organized and balanced thanks to the simple lines and contours. For a chic and modest appearance, think about a geometric wall mural in muted hues.
Conclusion
When choosing the best wall murals for your bedroom, it's important to consider the size of the room and your personal taste. Whether you prefer flowers, nature, abstract, Japanese, or geometric designs, there are plenty of options available to suit your style. A wall mural can transform your bedroom into a dreamy sanctuary, where you can relax and recharge. So, go ahead and buy wall murals online easily, knowing you've made the right choice for your space.
The post Choosing the Best Bedroom Wall Murals appeared first on The Architects Diary.