Located in Udaipur, Boheda Manor – Luxury Retreat provides accommodation with a restaurant, parking, an outdoor swimming pool and a garden. The property is situated 4.6 km from Lake Pichola, 5.1 km from Jagdish temple and 5.3 km from Bagore ki Haveli, which happen to be major tourist attractions of the city. Boheda Manor luxury retreat provides a tranquil heaven of space and royalty to the discerning few.
Boheda Manor Luxury Retreat Provides A Tranquil Heaven Of Space And Royalty | Design Inc.
Visit : Design Inc.
It is more than just a hotel – it is designed as a space to share Rajasthan's history and culture with everyone, which was the thought behind conception of the project on behalf of the client.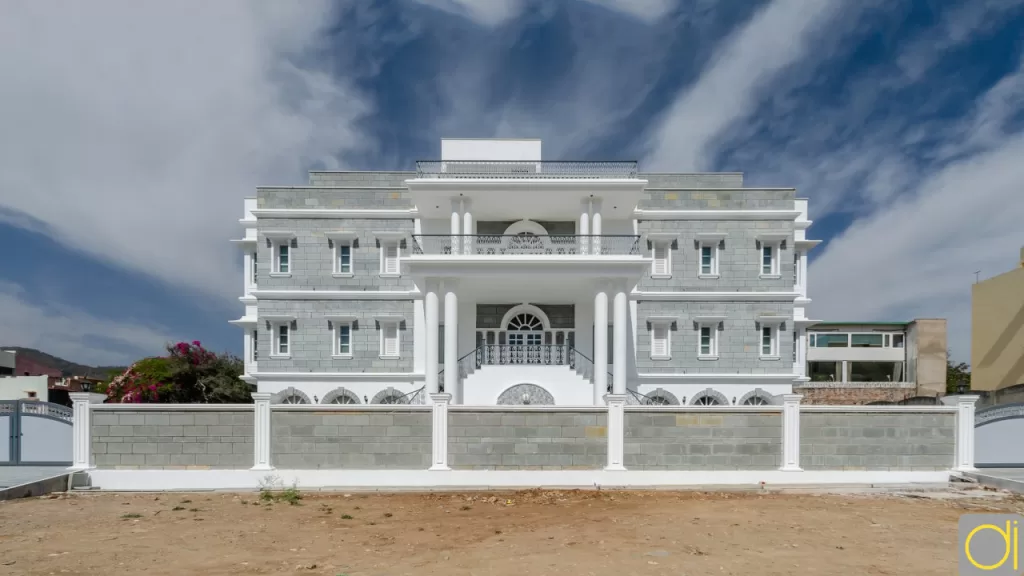 It is designed therefore, to celebrate Rajasthan's art by displaying pieces made by local artists. The facade, architectural features and general construction have the distinctive qualities and ambience in keeping with the traditional way of life of the area, reflecting majestic Rajputana Architecture form of Haveli, predominantly owned by nobles' families.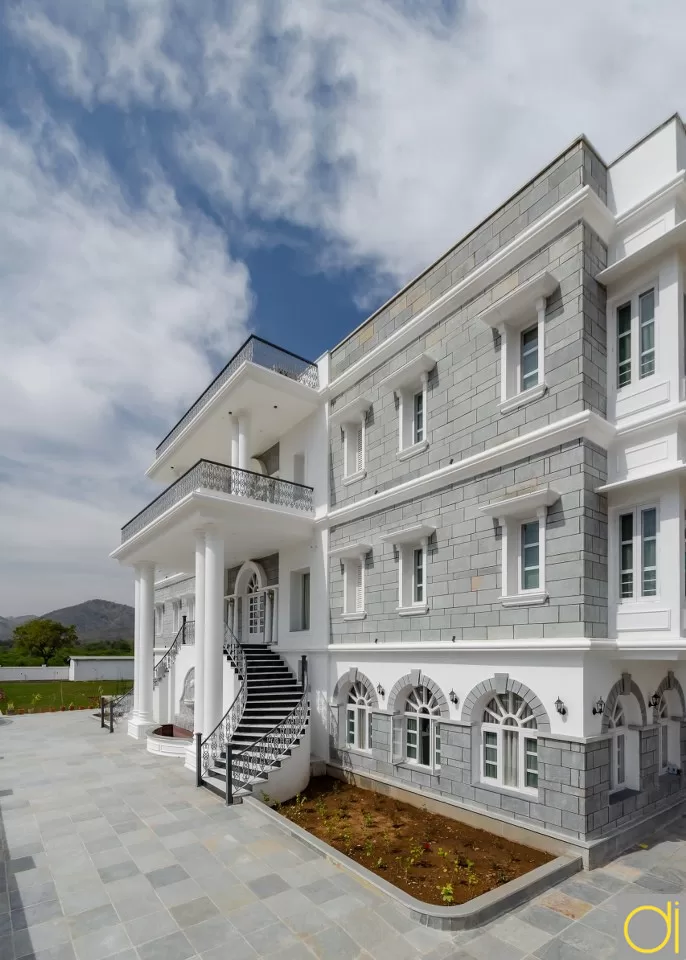 An earthly destination, the Boheda Manor overlooks majestic Aravallis and Goverdhan Sagar Lake, and is envisaged with plush lawns, serene exteriors, soothing interiors and stately living areas.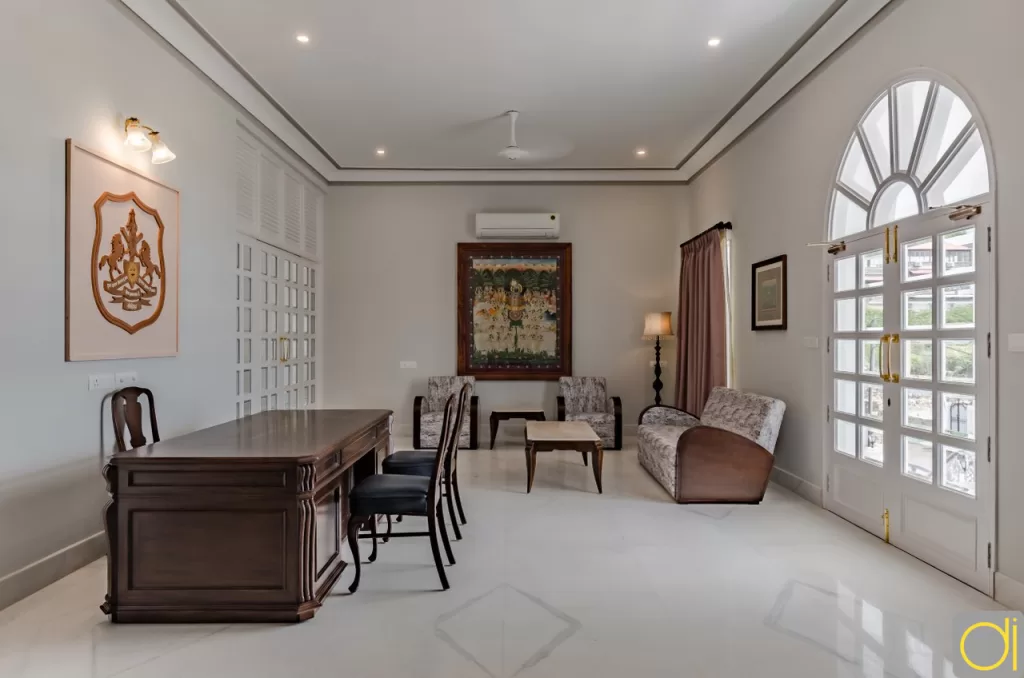 Design tells a story in comfort and grace, endorsed with Victorian style furniture and flooring patterns . 15 luxurious rooms of maximist size, of which , two are suites, with picturesque views , and soothing palette , enabling living in nature.
Haveli's architectural design which has evolved in response to climate, lifestyle, and material availability, has been incorporated as a driving principle, reflecting Indo Sarcenic Architectural Style. Buildings with inner porches were thought to be the most ideal in hot areas when refreshment is required.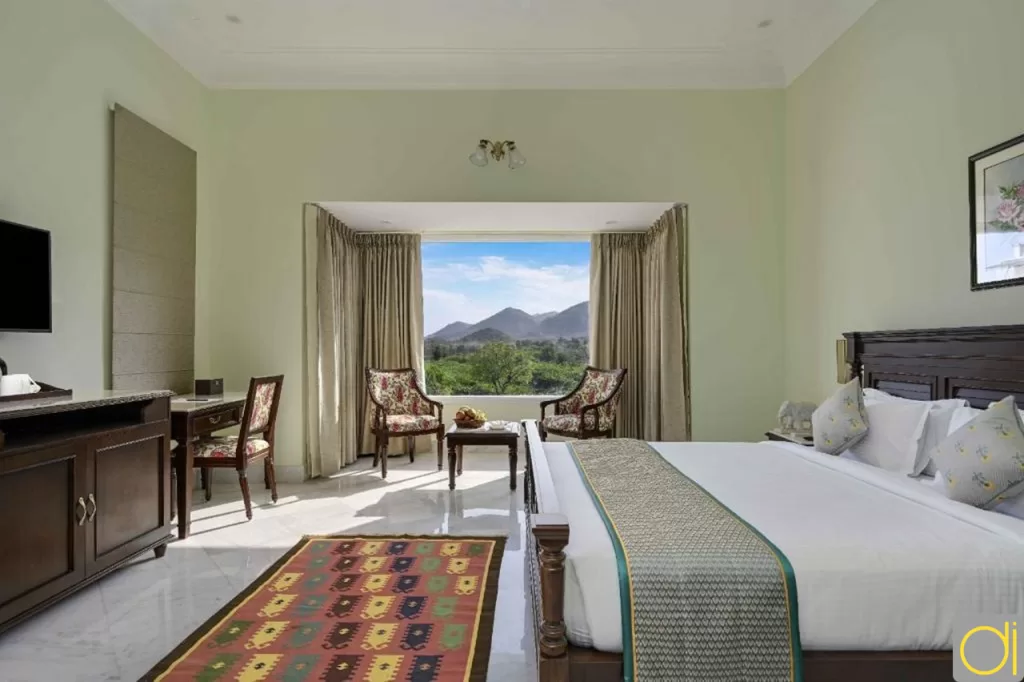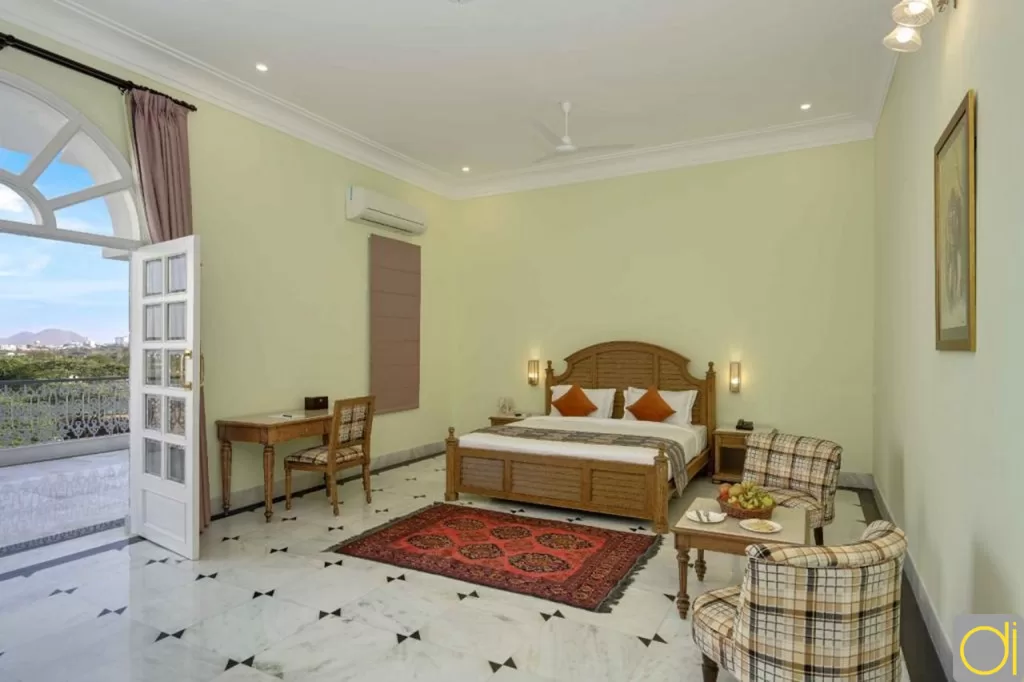 It served as an excellent cooling strategy while also enabling light to enter. Subtle and nude colour palette has earmarked royal finish in interiors.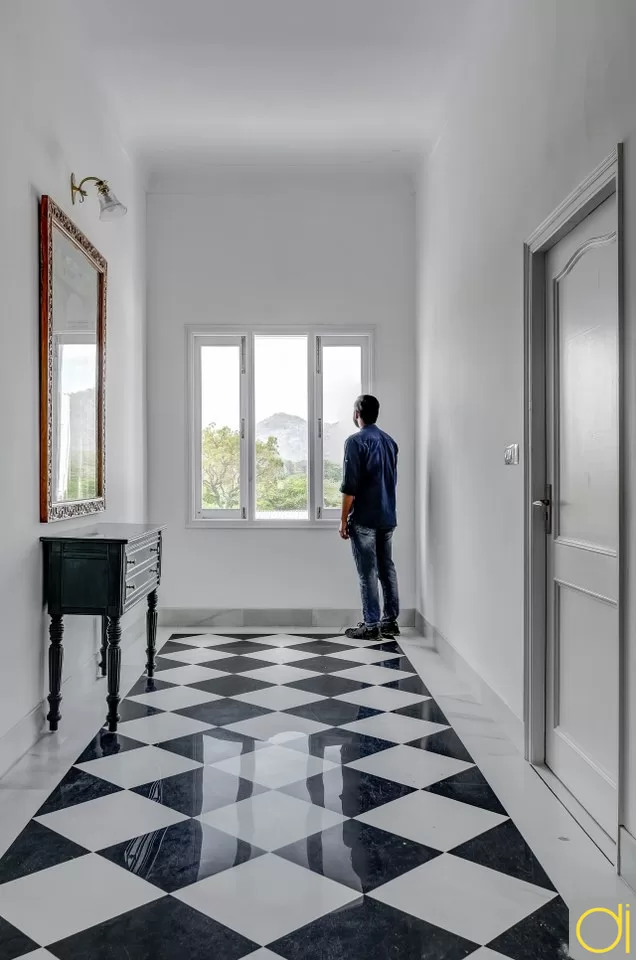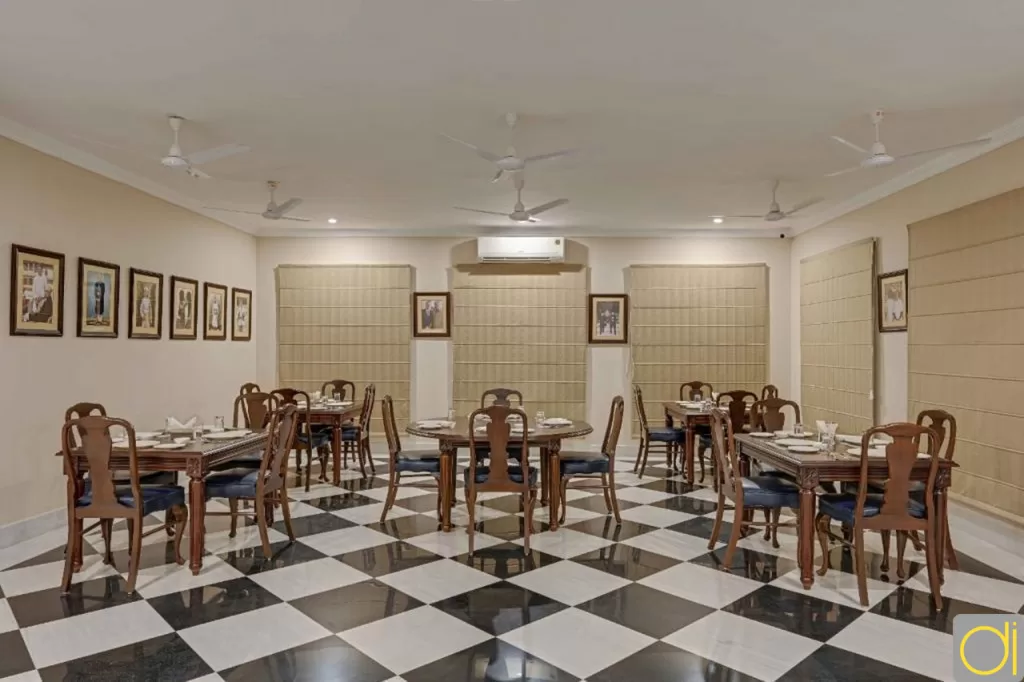 Dining space is supplemented with pool view and pool deck area , hoisted along with lawn. It is apt, It strives to orchestrate an almost royal experience for its visitors.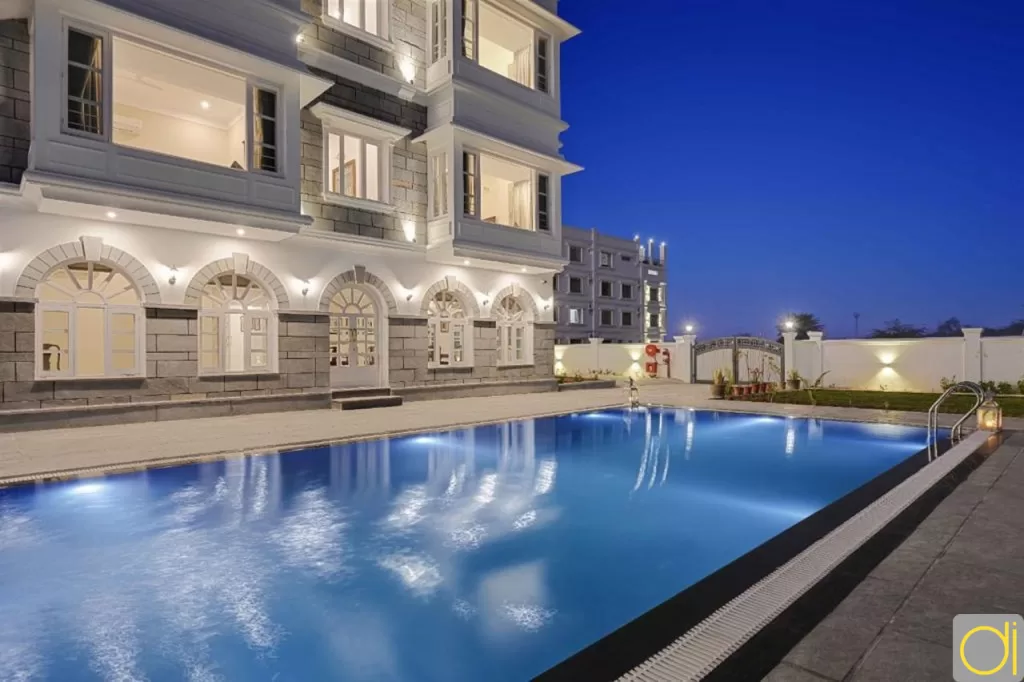 Located against the picturesque backdrop of natural views and mountains, Boheda Manor offers an exquisite and unique stay experience in the lap of nature.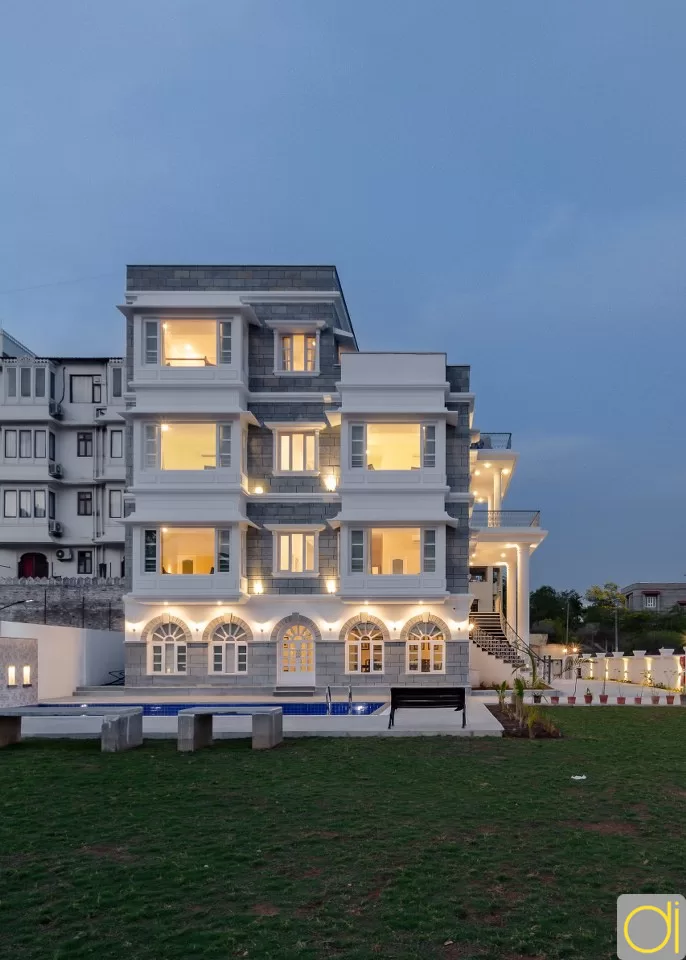 A unique blend of affordability and luxury experience are what defines the truly magnificent and rejuvenating stay experience at the Boheda Manor built in the lap of natural opulence.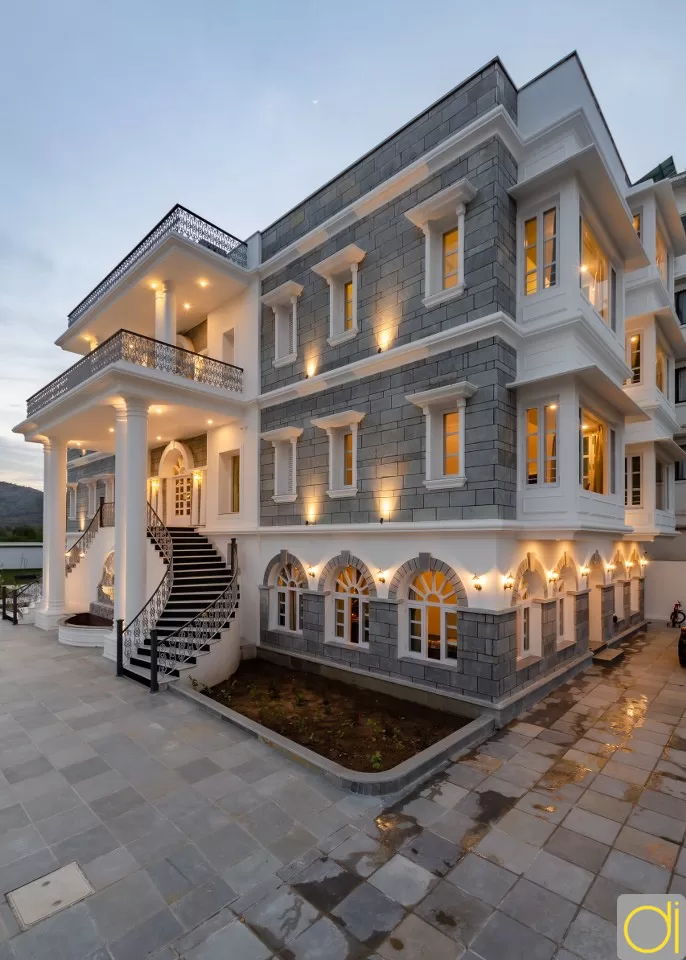 Establishing a brand image amongst world known hospitality giants, require substantial weight in terms of designing a hotel. In such chaos, this place has marked its space. Handpicked collections of the owner has increased sense of belonging and homeliness of the hotel.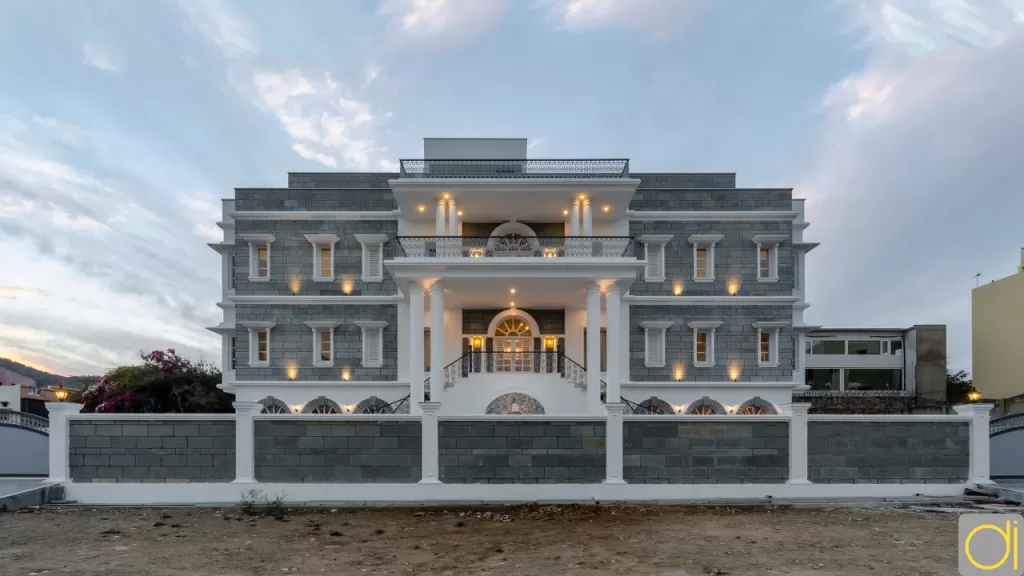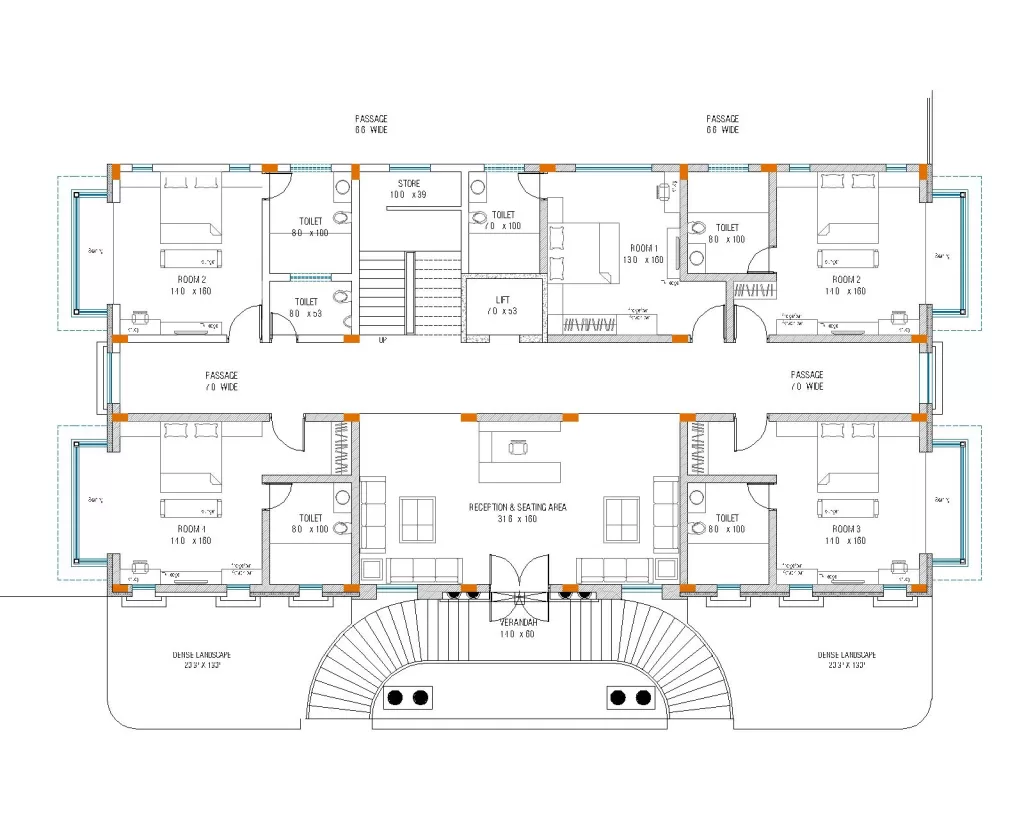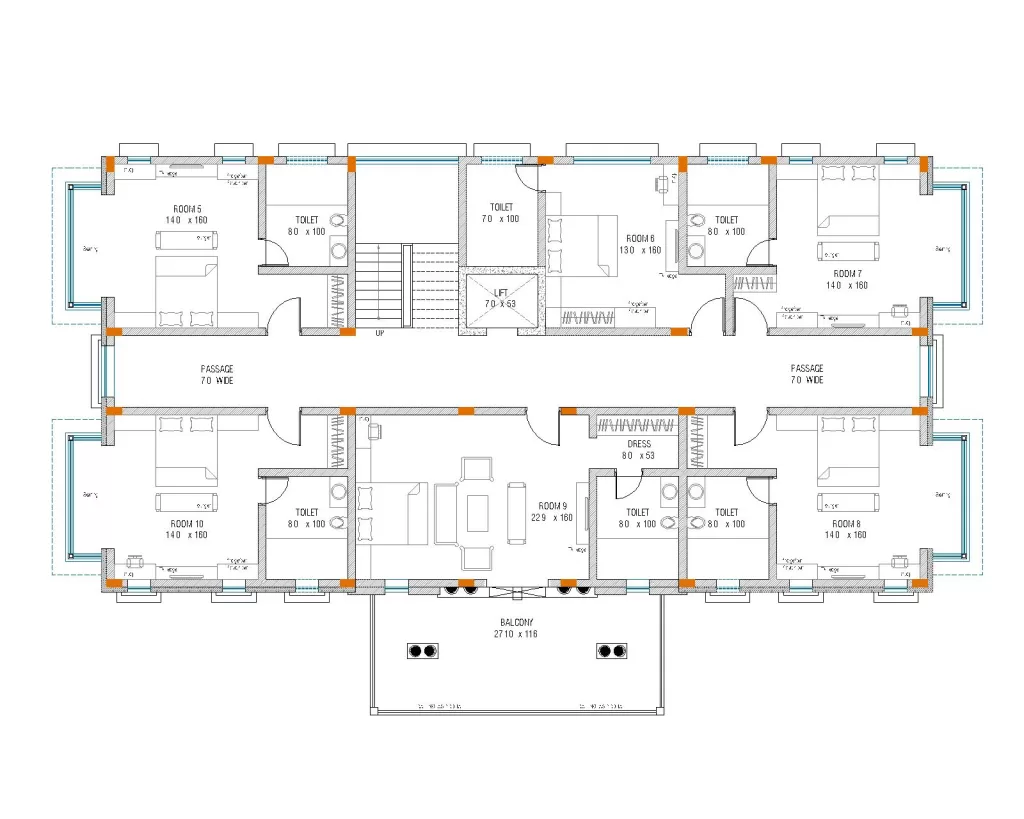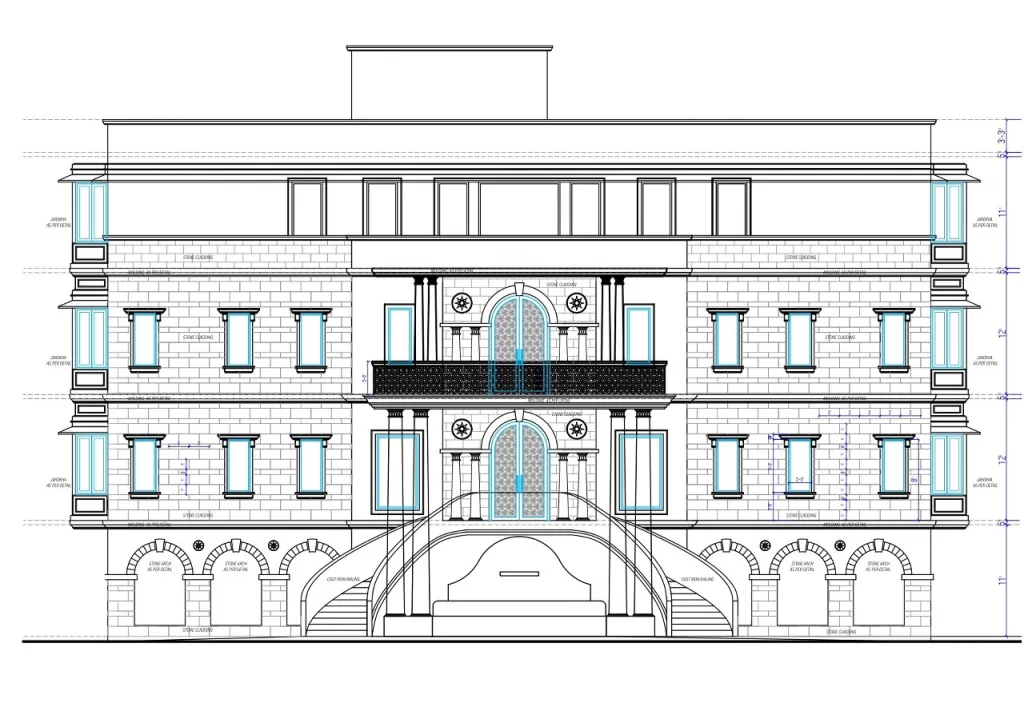 Fact File
Designed by : Design Inc.
Project Type : Commercial Building
Project Name : Boheda House
Location : Udaipur
Year Built : 2021
Duration of project : 2 years
Built up : 20,000 Sq.ft
Project Size : 16,000 Sq.Ft
Project Cost : 6 Crore
Principal Architects : Ar Sandeep Jain & Ar Anup Murdia
Team Design Credits : Anup, Sandeep, Ishwar, Ankita & Sandeep Soni
Photograph Courtesy : pratikruti09
Products/Materials/Vendors : Finishes – Nippon Paints / Wallcovering / Cladding – Bijoila Stone Construction Materials – Stone, Brick, concrete / Doors and Partitions – Chhabra Timbers / Sanitaryware – Jaguar / Windows – Wood and glass / Furniture – Handpicked / Flooring – Nizarna Marble, Kadappa, Kota Stone / Paint – Nippon Paints / Artefacts – Handpicked.
Firm's Website Link : Design Inc.
Firm's Instagram Link : Design Inc.
Firm's Facebook Link : Design Inc.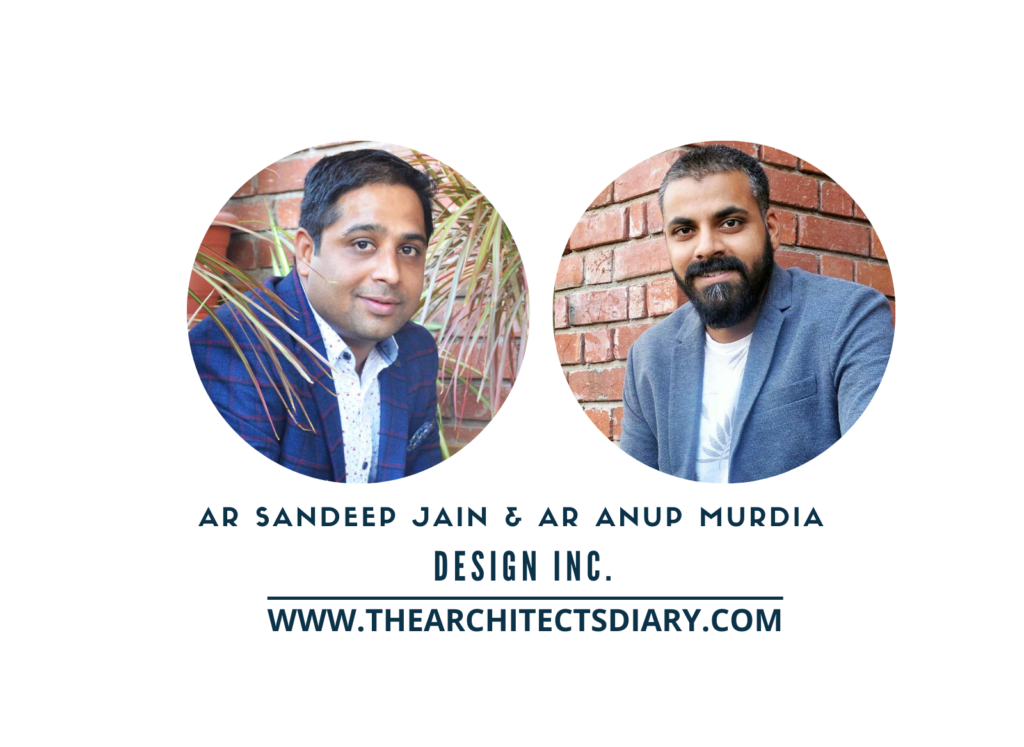 For Similar Projects >> A Welcoming And Relaxing Atmosphere For Guests At The Luxurious Hotel Ramada Katesar
The post Boheda Manor Luxury Retreat Provides A Tranquil Heaven Of Space And Royalty | Design Inc. appeared first on The Architects Diary.