BOBBLEHAUS immersive flagship store occupies 4,000+ square feet of lower Manhattan's 180 Orchard St. including the brand's headquarters, studio, showroom, gallery & event space.
BOBBLEHAUS | JUJU Studio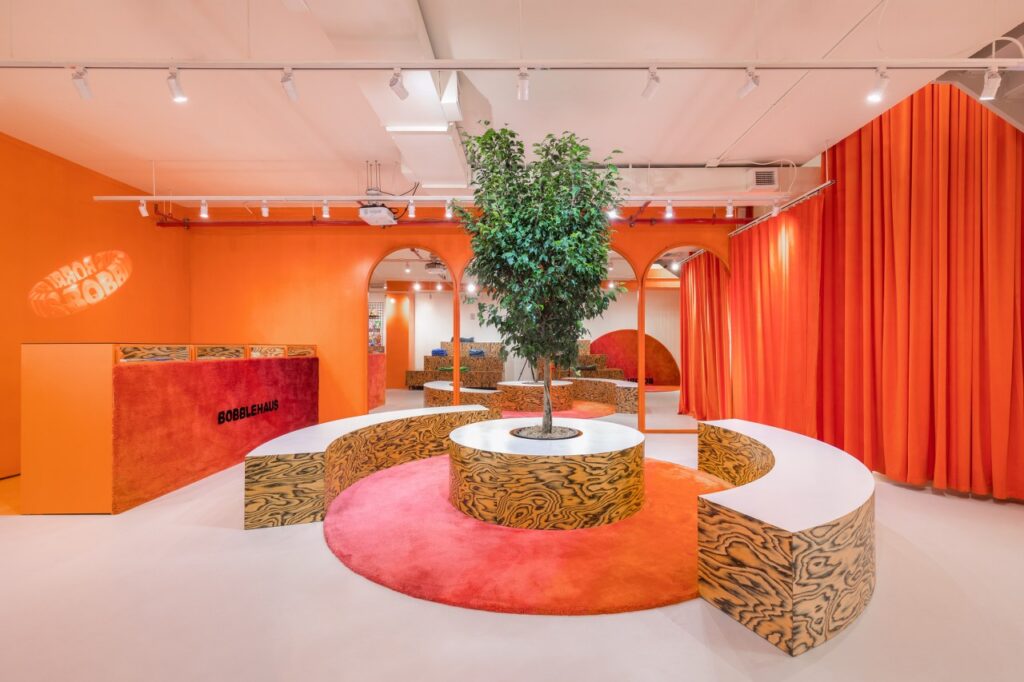 New York spatial design practice JUJU Studio designed the BOBBLEHOUSE Flagship with a simple, brand and community-forward approach. Founded in 2021, JUJU STUDIO is a spatial design practice in New York. Our work spans various scales and creative disciplines to create both temporary and permanent spaces, blending sculpture and architecture to push the boundaries of sensorial and immersive experiences. The studio is led by Jing Ju, who works in design and technology to create exceptional brand experiences, whether pop-up or permanent.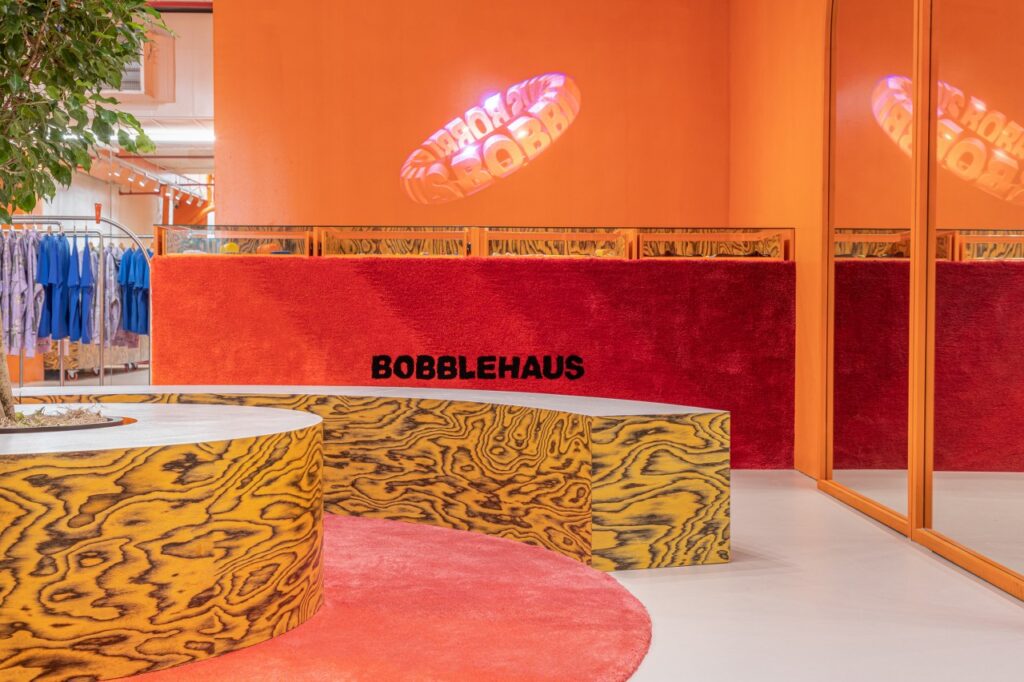 The space has fully custom furniture and finishing, ranging from wood seating areas that double as retail storage, to mood-lifting, bright orange velvet curtains. Vibrant hues throughout, nod to BOBBLEHAUS's sophisticated playfulness. Curtains are used to define fitting space, as it's not a walled fitting room. Custom BOBBLEHAUS circular gradient fluffy rugs, not only on the concrete floor, but extend spaces throughout. The store draws on bold, and inclusively cool style, with cutting-edge, digital moments that set the new benchmark for destination retail.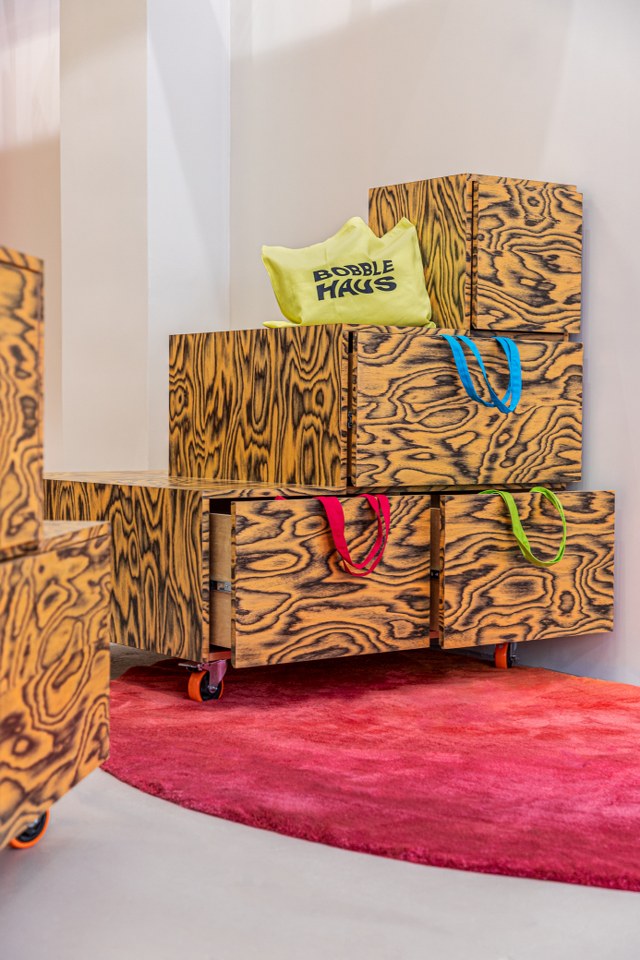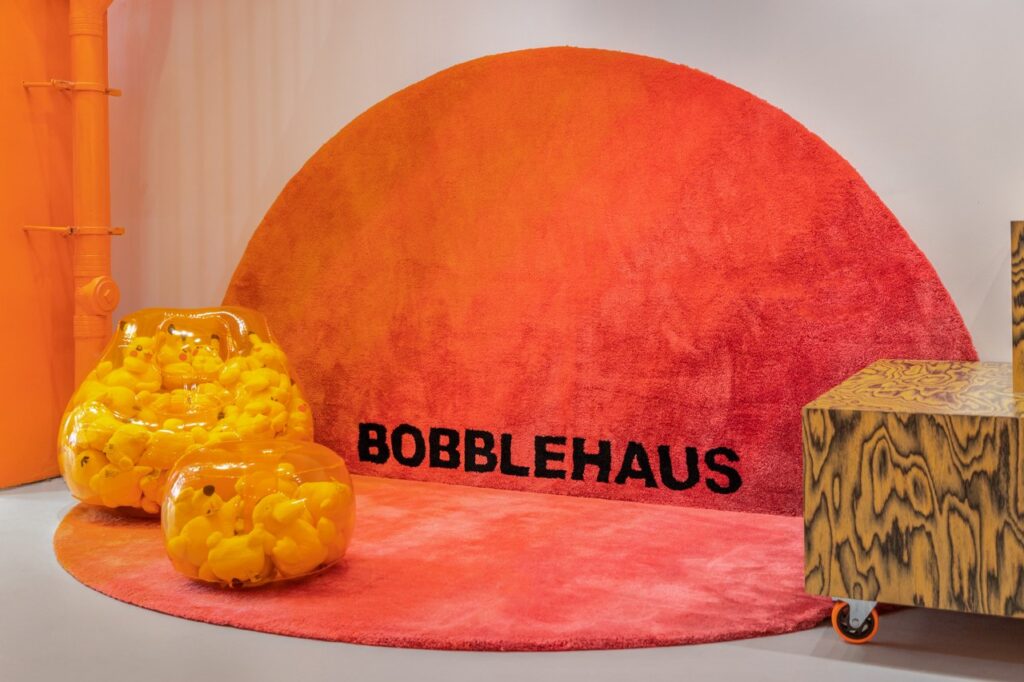 A circular community seating provides an open space for social engagement, community and togetherness. Additionally, a live 8-foot tree lives in the center of this seating area, nodding to BOBBLEHAUS' dedication to plant 10 trees for every item sold. From this focal point, guests can take in the eclectic space as a whole. Tonally appropriate color palettes mix BOBBLEHAUS' visual cues from their sustainable streetwear to natural, industrial elements. Precise geometry is balanced by natural lighting, pops of color, and industrial finishes. The result is a purely fun, modern, and bold space.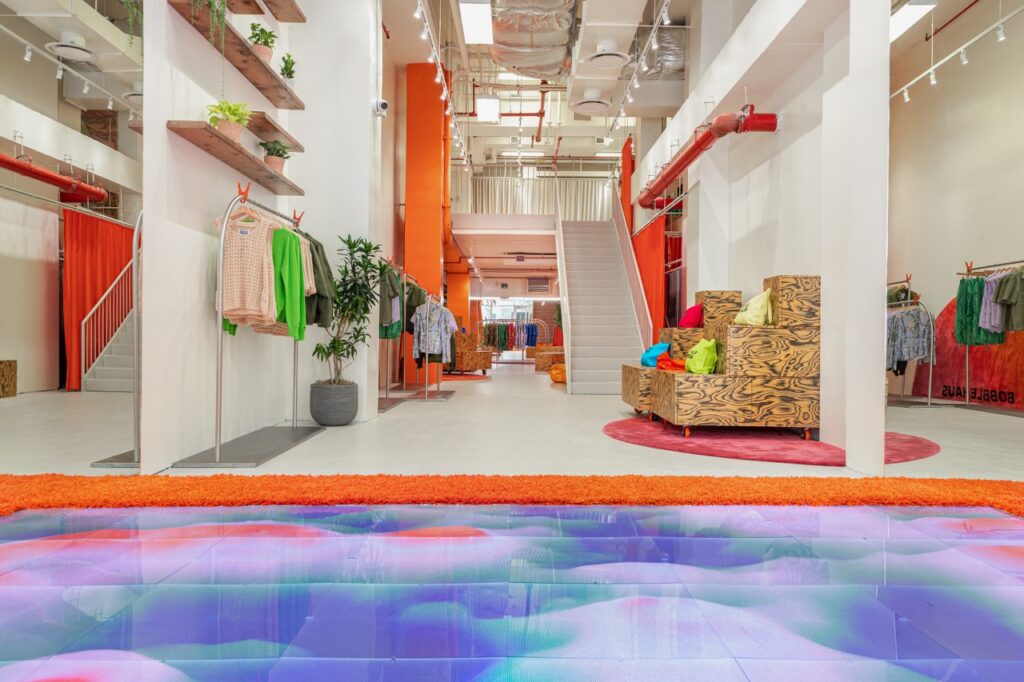 Additionally, inspired by BOBBLEHAUS' unique digital presence, JUJU Studio translated BOBBLEHAUS' online aesthetic into an artful physical reality. The wheelchair accessible, 9' x 12' interactive LED floor uses radar technology to track physical movement, and display interactive digital art. Visitors can interact directly with the LED floor, for a new immersive experience.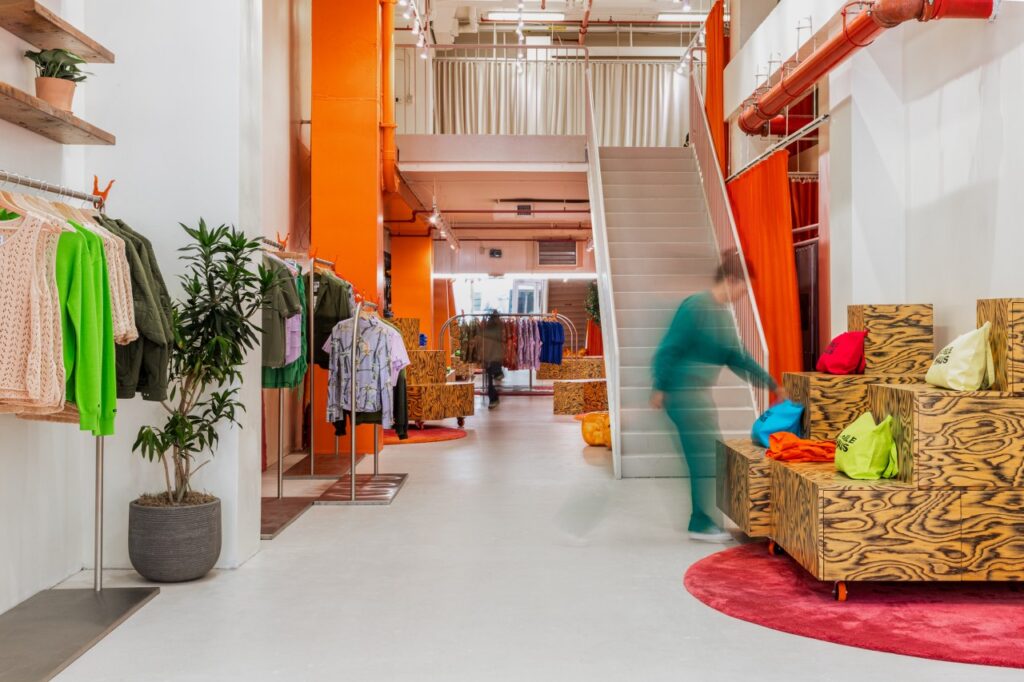 Client: BOBBLEHAUS
Design & Production: JUJU Studio
The post BOBBLEHAUS immersive flagship store | JUJU Studio appeared first on The Architects Diary.